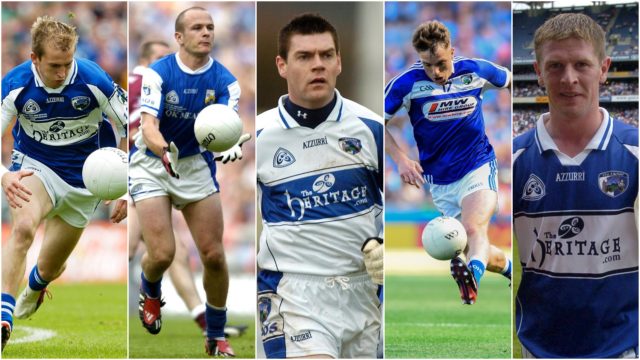 That was hard!
Picking any team is a tough challenge but when we decided to select the best Laois football team of the past 20 years – following on from what the Belfast-based Irish News had done with the nine Ulster counties – it was a lot more difficult than we first imagined.
From 2000 to 2019, Laois played 89 championship games and close to 150 league games. In all, 121 players played championship for Laois during that time.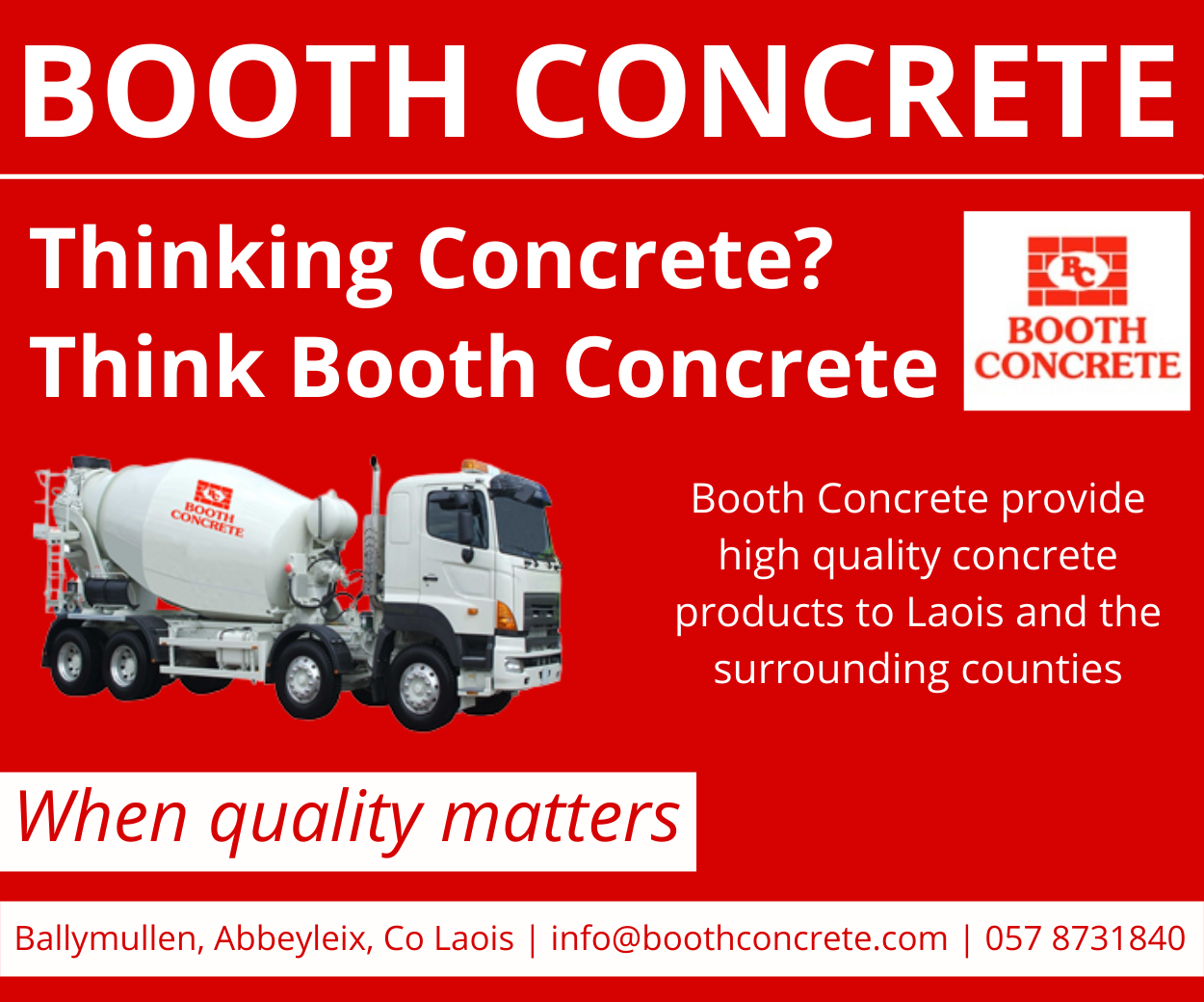 Given that up to now the statistical records have been almost non-existant (but thanks to the tireless work of Mountmellick man Eoin Culliton who runs the Laois GAA Bible account on Twitter, that is near an end), we opted not to include league games when we were picking this team.
It was based only on championship performances in the 2000s. Some of the suggestions we received on social media like Tony Maher, Hughie Emerson and Denis Lalor were hampered by their best days being in the 1990s.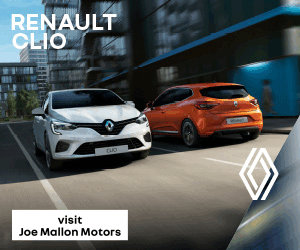 Maher played only once in the 2000s (against Westmeath in 2000), Emerson made just four appearances in that time spell (one start in 2000 and three times as a sub in 2003) while Denis Lalor's last game for Laois was in 1998.
While we leaned on the stats to a point, we tried not to be a slave to them. The quality of the opposition, the quality of the Laois team at a certain time and quality of a performance just aren't catered for by raw numbers.
But the numbers did reveal some interesting things – of the 20 most 'capped' players of the last 20 years, four were midfielders and nine were backs. Just five were forwards.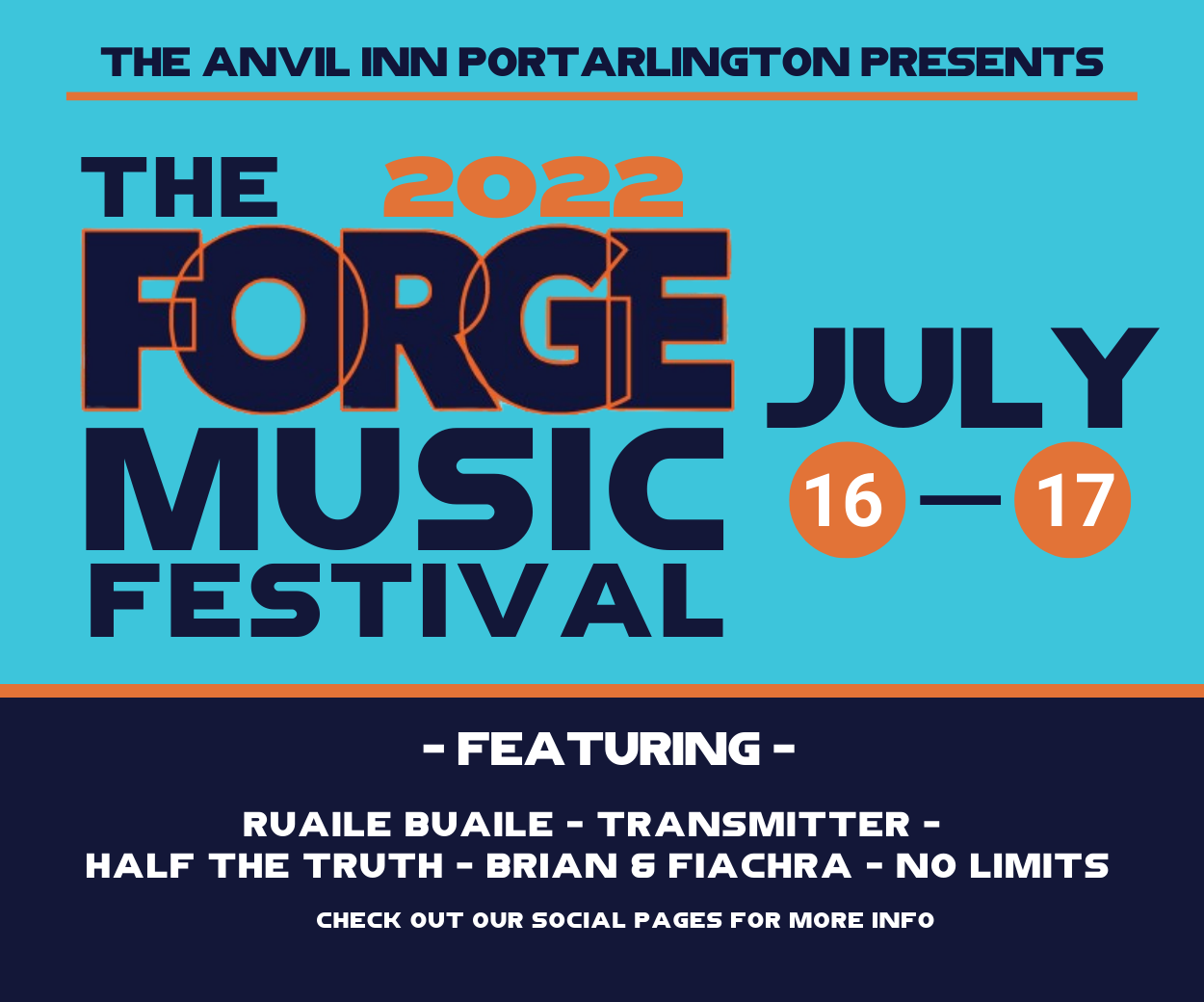 The decision on midfield was the most difficult and you could make an argument for any pairing involving Padraig Clancy, Noel Garvan, Brendan Quigley and John O'Loughlin. All of them were either nominated for an All Star or played with Ireland in the International Rules.
Unlike a normal team, we also decided against picking players out of position – moving a midfielder to the half-forward line, for example, wasn't an option.
Initially we whittled the 121 players down to a shortlist of 38 – four goalkeepers, 14 backs, six midfielders and 14 forwards.
Now we have it down to a starting 15 and 11 subs. For the subs, you could make a case for almost all of them. But if you were a manager and you wanted to make a switch, those 11 were all potential game-changers.
In the end this is what we came up with. Few will agree with it, that's for sure. That's the beauty of these things.
The pity is they didn't all come along at the same time!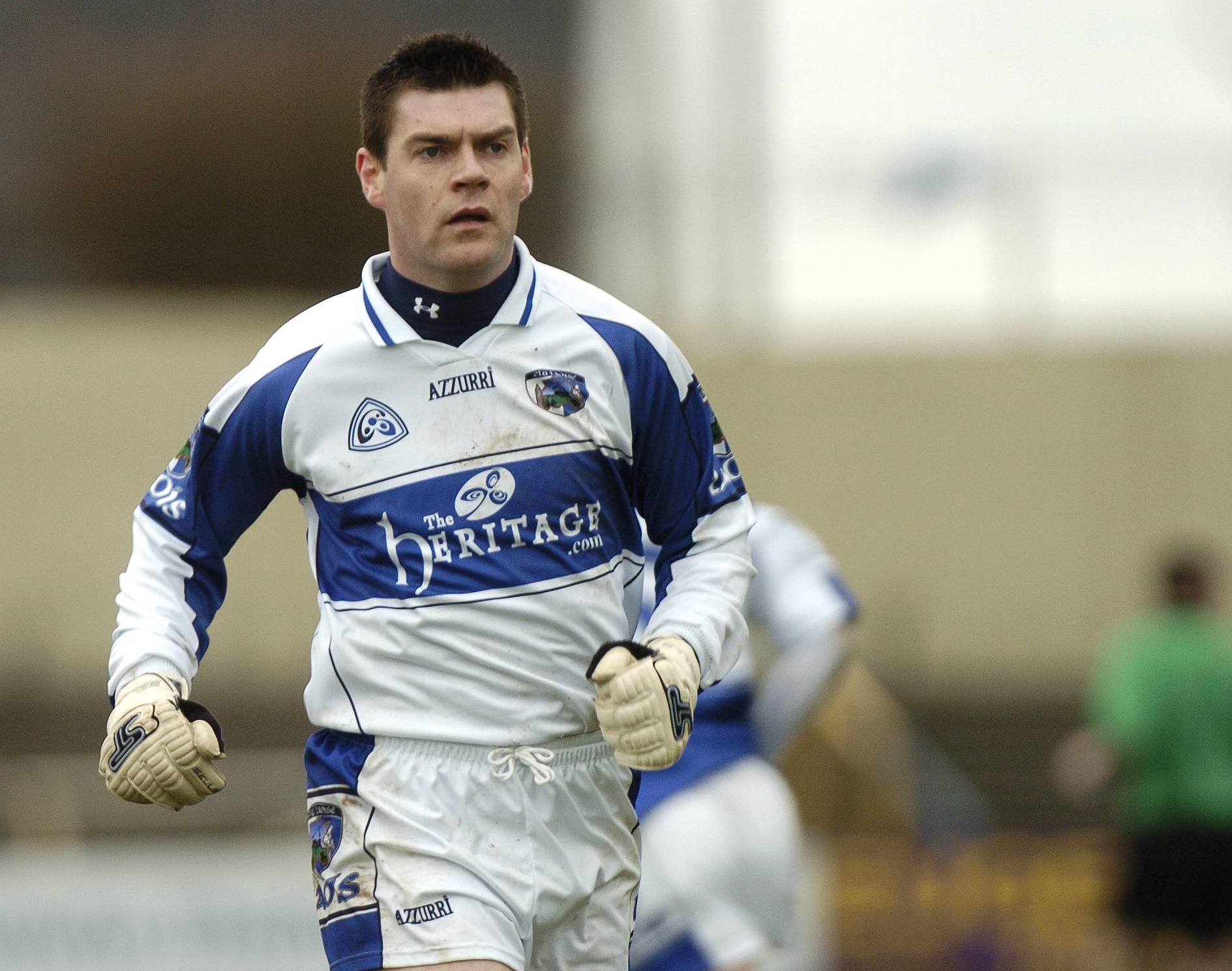 1 – Fergal Byron (Courtwood)
One of only five Laois footballers ever to win an All Star, he was honoured for his exceptional form in 2003 when he pulled off a string of great saves against Dublin in the famous Leinster semi-final win and then against Armagh in the All Ireland quarter-final.
Made his debut in the infamous loss to 13-man Kildare in 1997 and never missed a championship game until he retired at the end of the 2007 season.
Made 43 appearances in all, 37 of them in the Noughties when he conceded just 22 goals in total and kept 22 clean sheets – including seven in a row in 2006-2007.
Now part of the Laois County Board as Coaching Officer, his son Matthew was in goals on the Laois U-20 team that reached last year's Leinster final.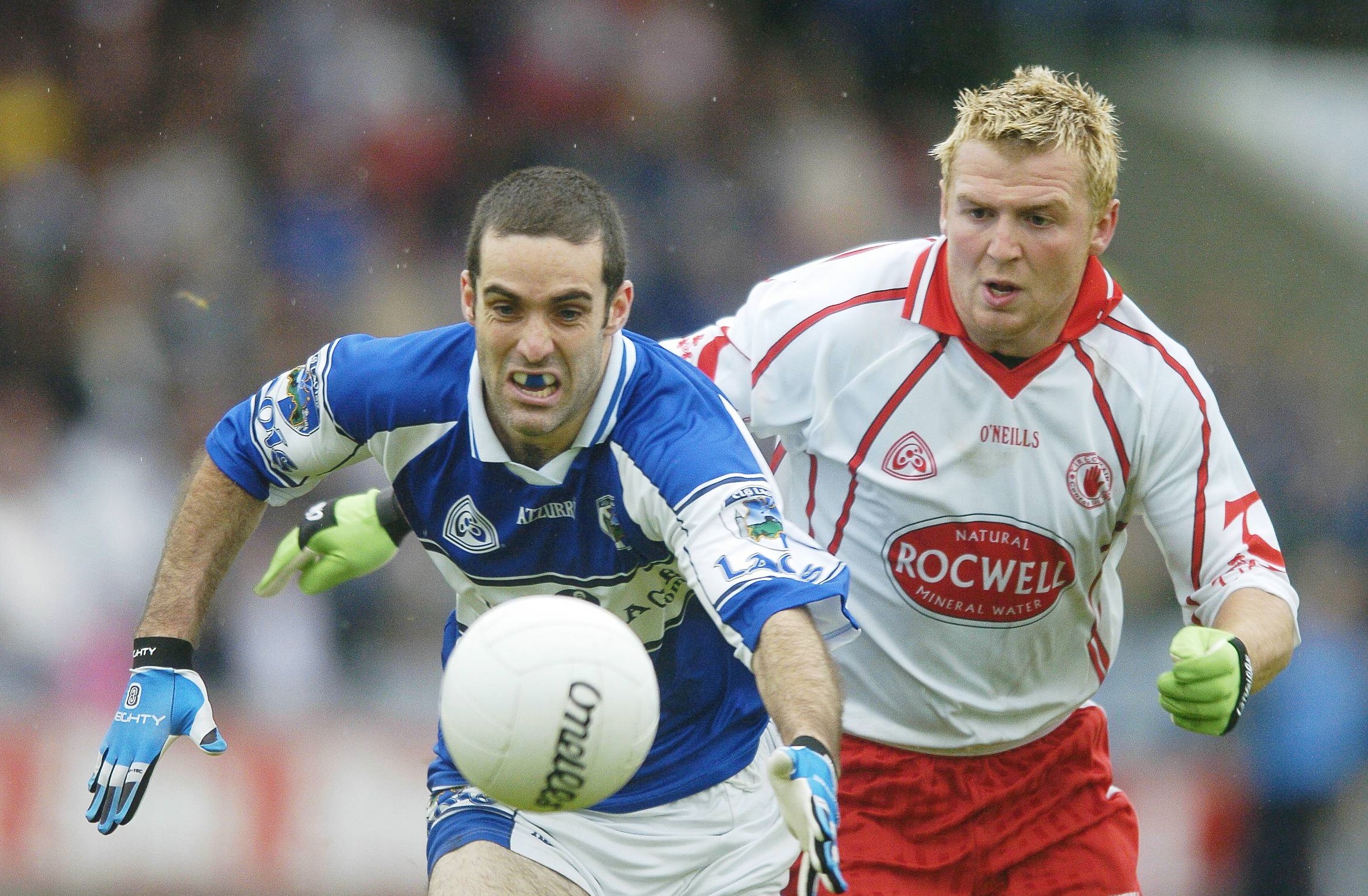 2 – Aidan Fennelly (Portlaoise)
Made his debut in 2000 in his first year out of minor and was an ever-present through the Micko years, initially at wing-back before switching back into the corner.
Made 30 championship appearances in all. An excellent man marker, he was quick, strong and brave and was entrusted with keeping tabs on some of the top forwards of the era.
Was nominated for an All Star in 2005 and played his last game for Laois in 2009, the same year his club career was also cut short because of injury. The same age as Bruno McCormack but his career was over at 28.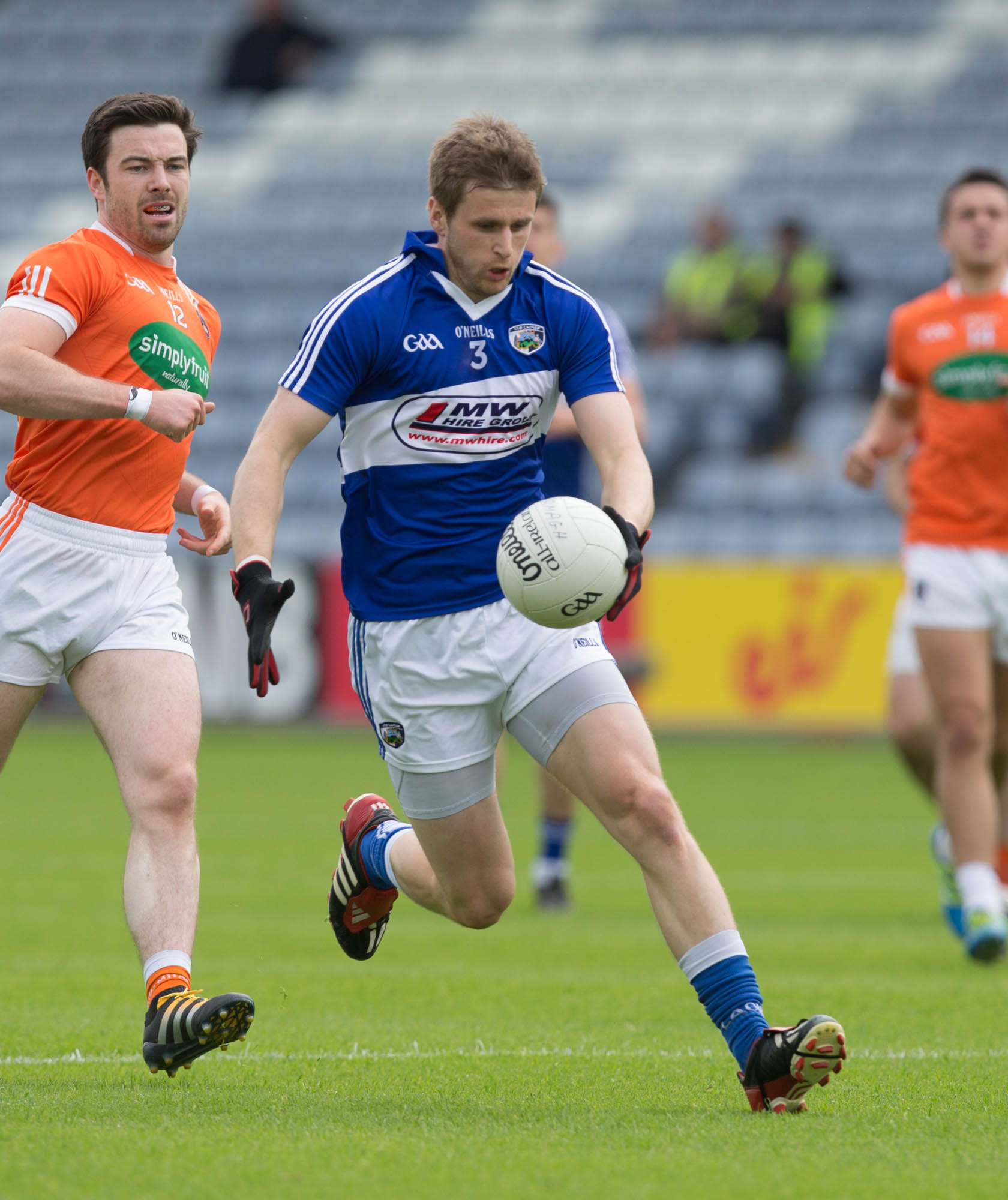 3 – Mark Timmons (Graiguecullen)
Part of the U-21 team that was beaten by Cork in the 2007 All Ireland final, he made his senior debut a year later under Liam Kearns.
Although he has struggled with injury at times (and missed the entire 2014 season) he has been Laois's first choice full-back for well over a decade. Has played 35 championship games in total.
Good in the air, strong, commanding and a confident ball player he has rarely put a foot wrong and is committed again for the 2020 season when he'll turn 34. A great servant.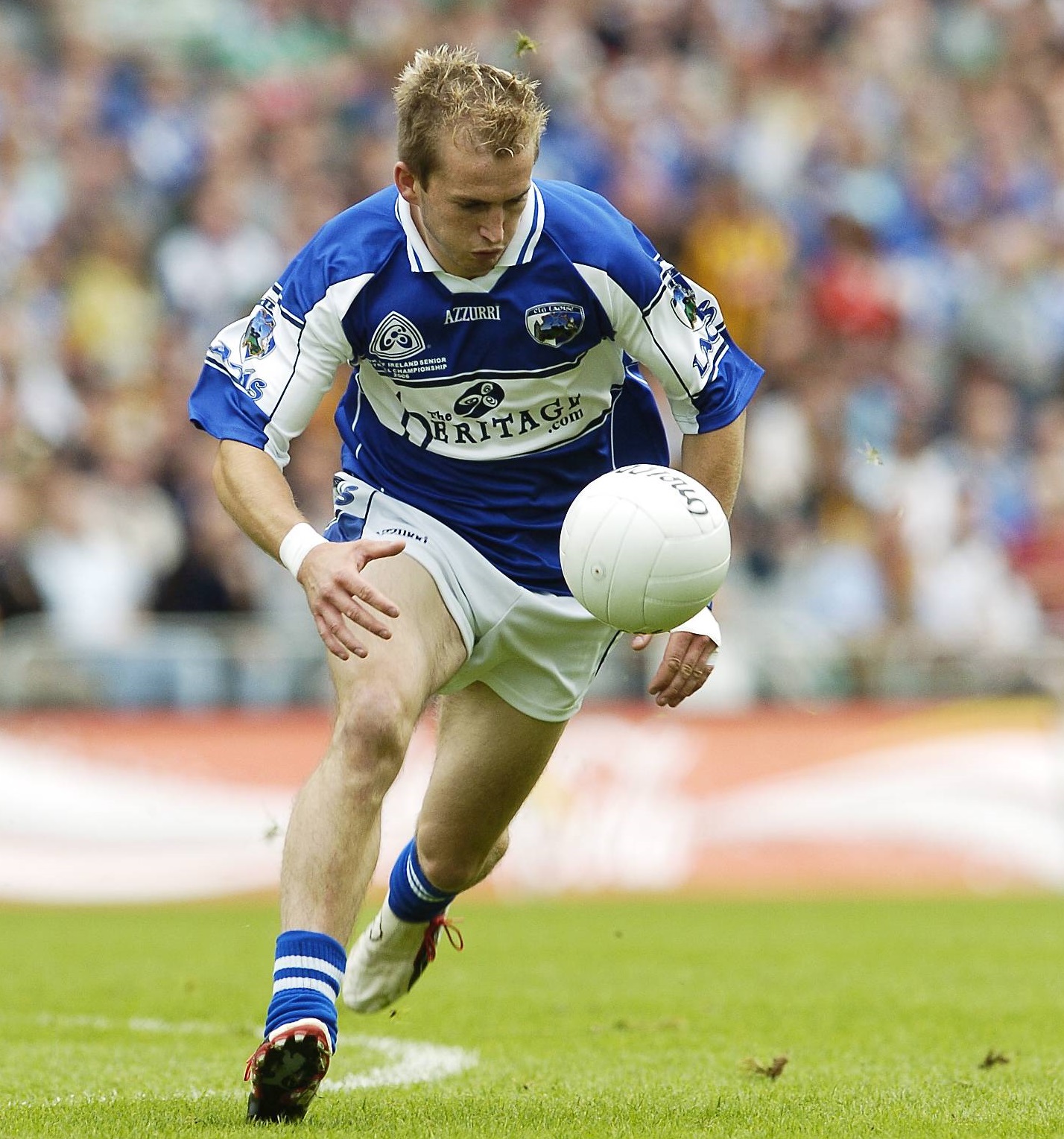 4 – Joe Higgins (St Joseph's)
Just as he was often one of the first names on the team-sheet during his playing days, he was one of the first definites on this selection too.
Though small in stature, he had electric pace and was excellent on the ball.
He made life difficult for some of the top forwards in the game and at the time was something of a rareity in that he was a terrifically exciting corner back to watch.
Won an All Star in 2003, the same year he went to Australia to represent Ireland in the International Rules. Suffered a cruciate injury in the replayed Leinster final in 2004 but returned for the 2005 season and played on until 2009.
Made his debut in 1999 and made 44 championship appearances in all.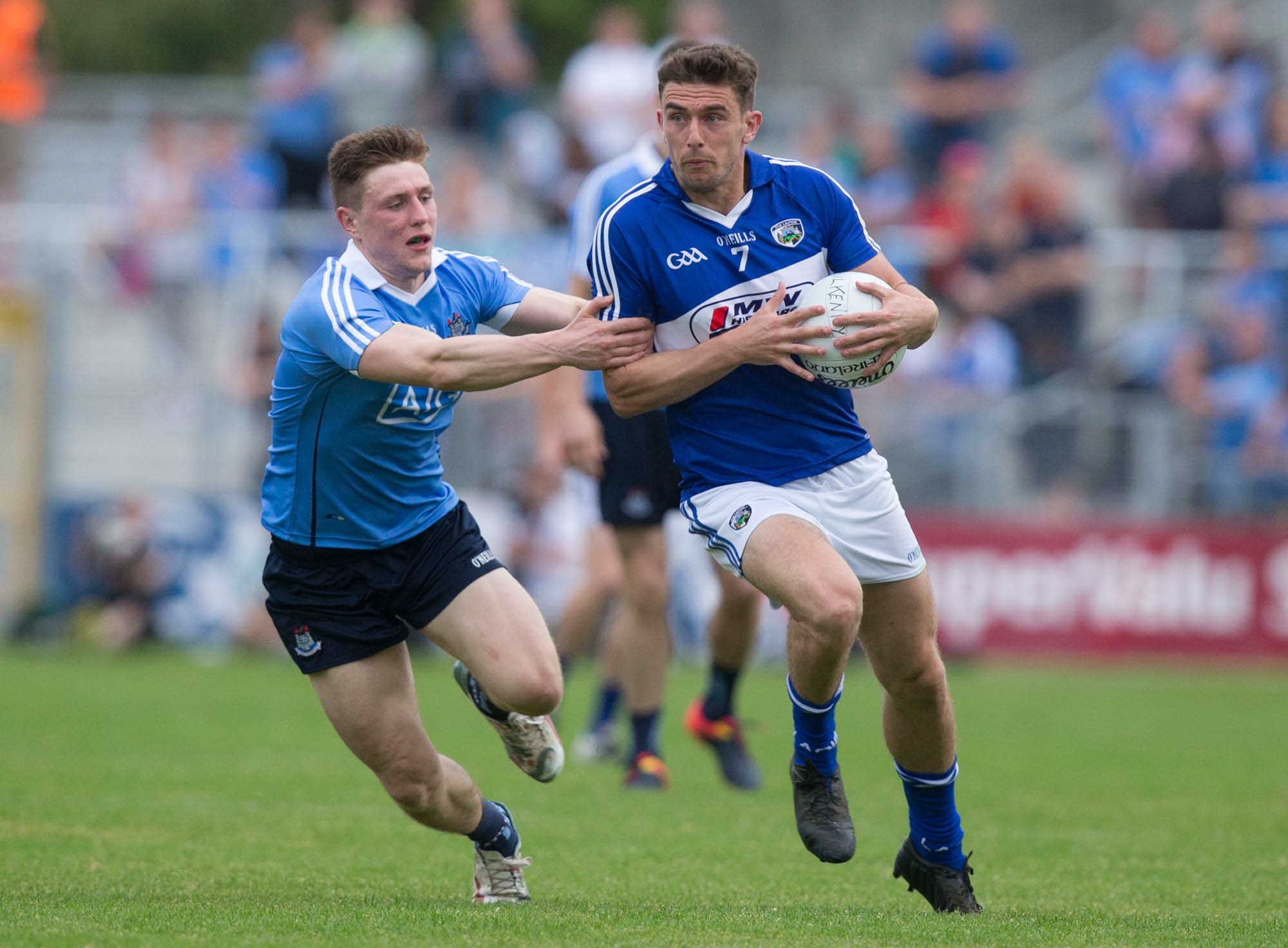 5 – Colm Begley (Stradbally/Parnells)
On the minor All Ireland minor winning team of 2003 and the Leinster minor-winning team of 2004, he went straight into the senior setup under Micko in 2005 when he started every game in a season that included a Leinster final and All Ireland quarter-final.
But that was to be his last championship action with Laois for five years as he went off to Australia where he spent two seasons with the Brisbane Lions and two with St Kilda in Melbourne.
Returned for the 2010 championship season, has played every year since and, like Mark Timmons, is committed again for 2020
Has played across the half-back line, midfield and in the half-forward line for Laois but with 44 championship appearances only four players have appeared more often than him across the past 20 years.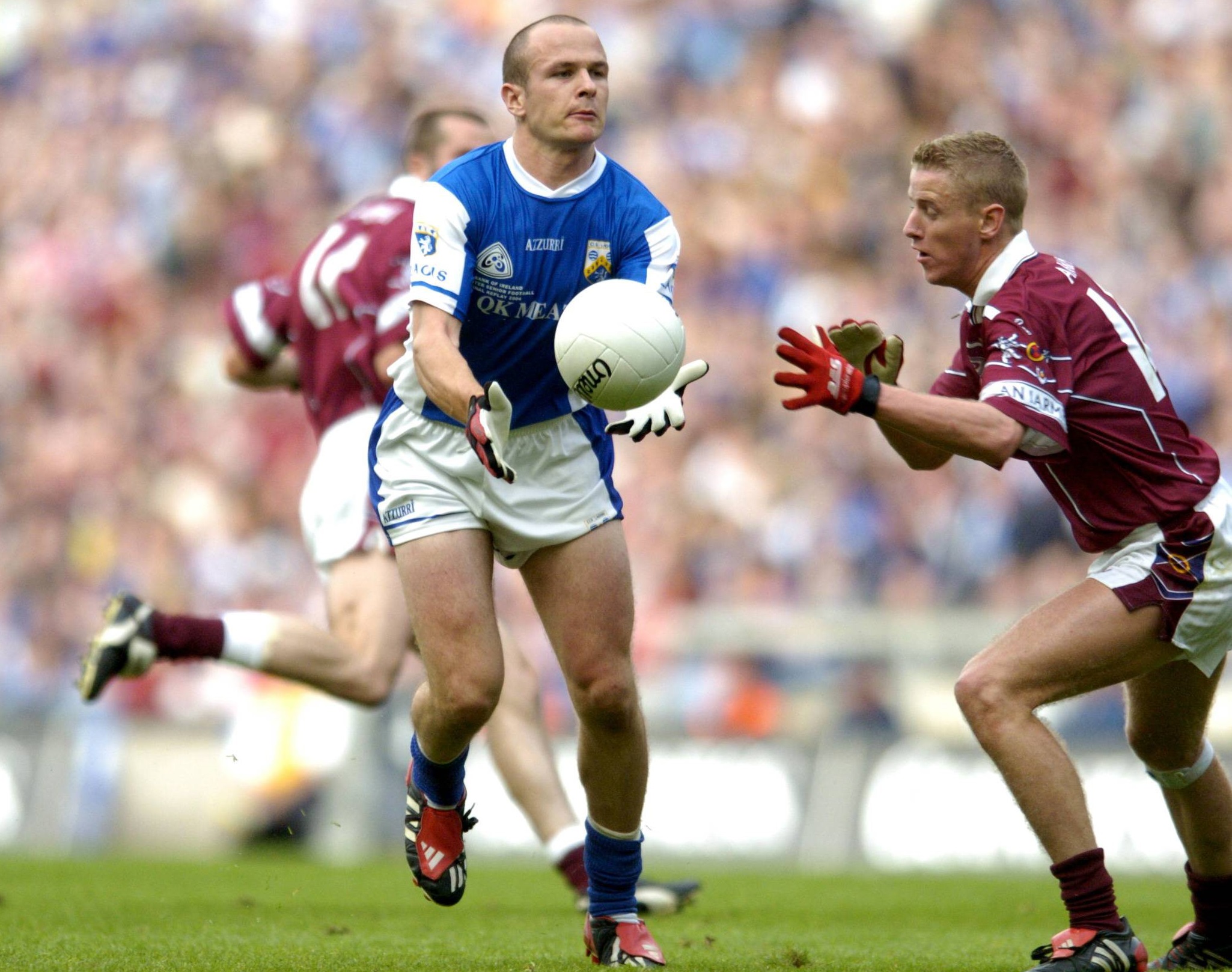 6 – Tom Kelly (St Joseph's)
Like his fellow St Joseph's man and All Star Joe Higgins, his selection at centre-back on this team was undisputed.
An incredibly stylish player that played his underage football in attack before becoming a defender at senior county level under Colm Browne.
He spent the entire league and early stages of the 2003 season under Micko playing at corner-back before being released to centre-back at half-time of the drawn Offaly game that year.
That proved a game, championship and career-changing switch. Kelly was exceptional from there on that season and was honoured as an All Star that year as well as with a nomination in 2004.
A great ball carrier and as stylish a centre back as was in the game at that time, he also represented Ireland a number of times in the International Rules and was chosen as Ireland's best player of the 2005 series in Australia.
Made his debut in 1999 and played 37 times in all, his final Laois appearance in the championship coming in the 2008 All Ireland Qualifier loss to Down.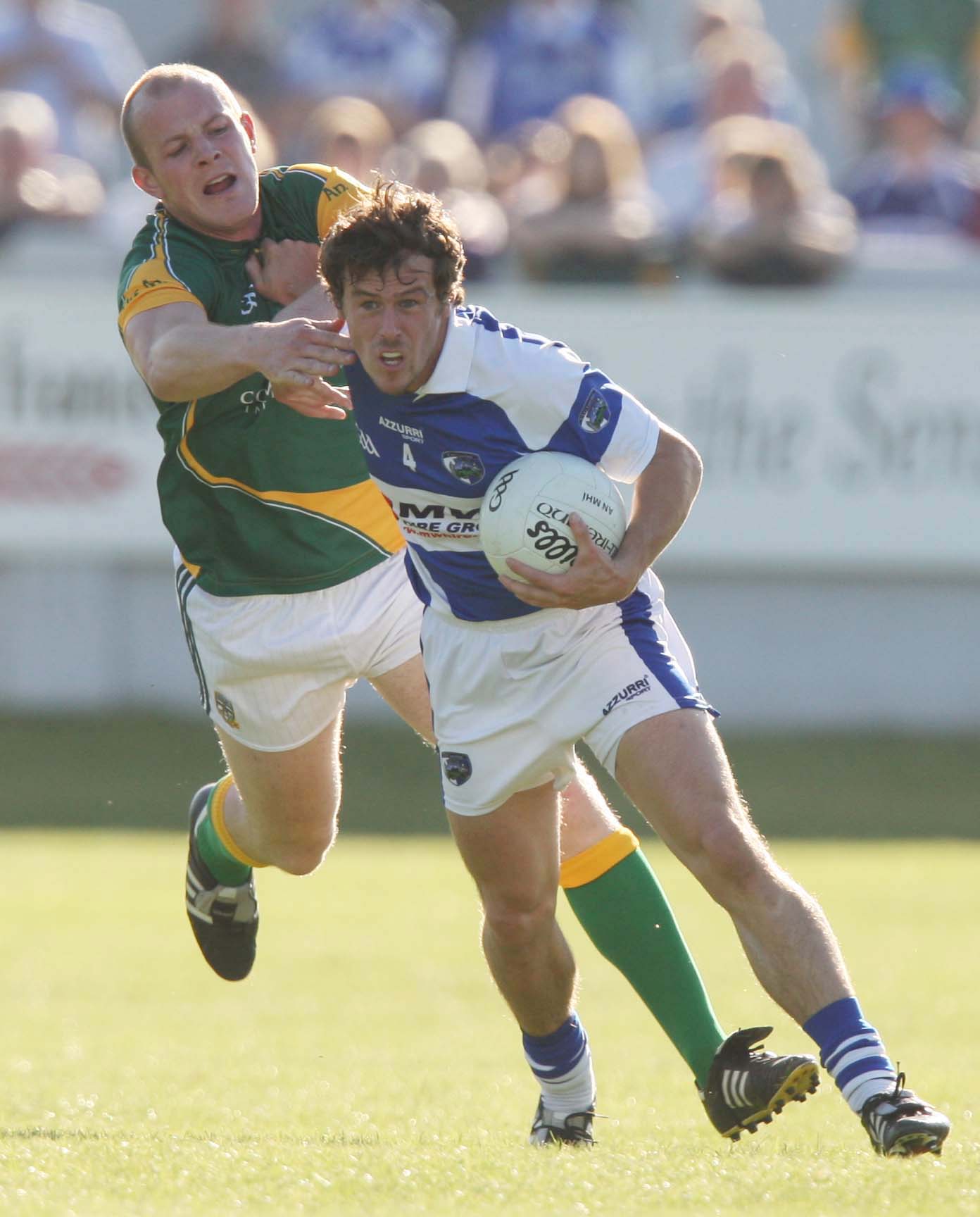 7 – Padraig McMahon (Ballyroan-Abbey)
The half-back line was a difficult line of the field to pick with the likes of Darren Rooney, Kevin Fitzpatrick and Darren Strong all in with a good shout.
But our choice here is Padraig McMahon, the Ballyroan-Abbey man who sits fourth in the overall appearances list having played in 44 championship games.
Unfortunate to be too old for the All Ireland-winning minor team of 2003 but at 19 that same season he wasn't part of Mick O'Dwyer's senior Leinster-winning panel either.
He made his first appearance in the first game of the 2004 season against Carlow and his first start in the All Ireland Qualifier against Tyrone that year.
Opted out for the 2015 and 2016 seasons only to return in 2017. Spent a while at corner-back but arguably his best position was on the wing where he was aggressive, pacy and a scoring threat going forward. In all he scored 4-8 in his intercounty career, impressive for a defender.
Only the two Kingstons, Brian McDonald and Ross Munnelly have scored more championship goals than him over the past 20 years.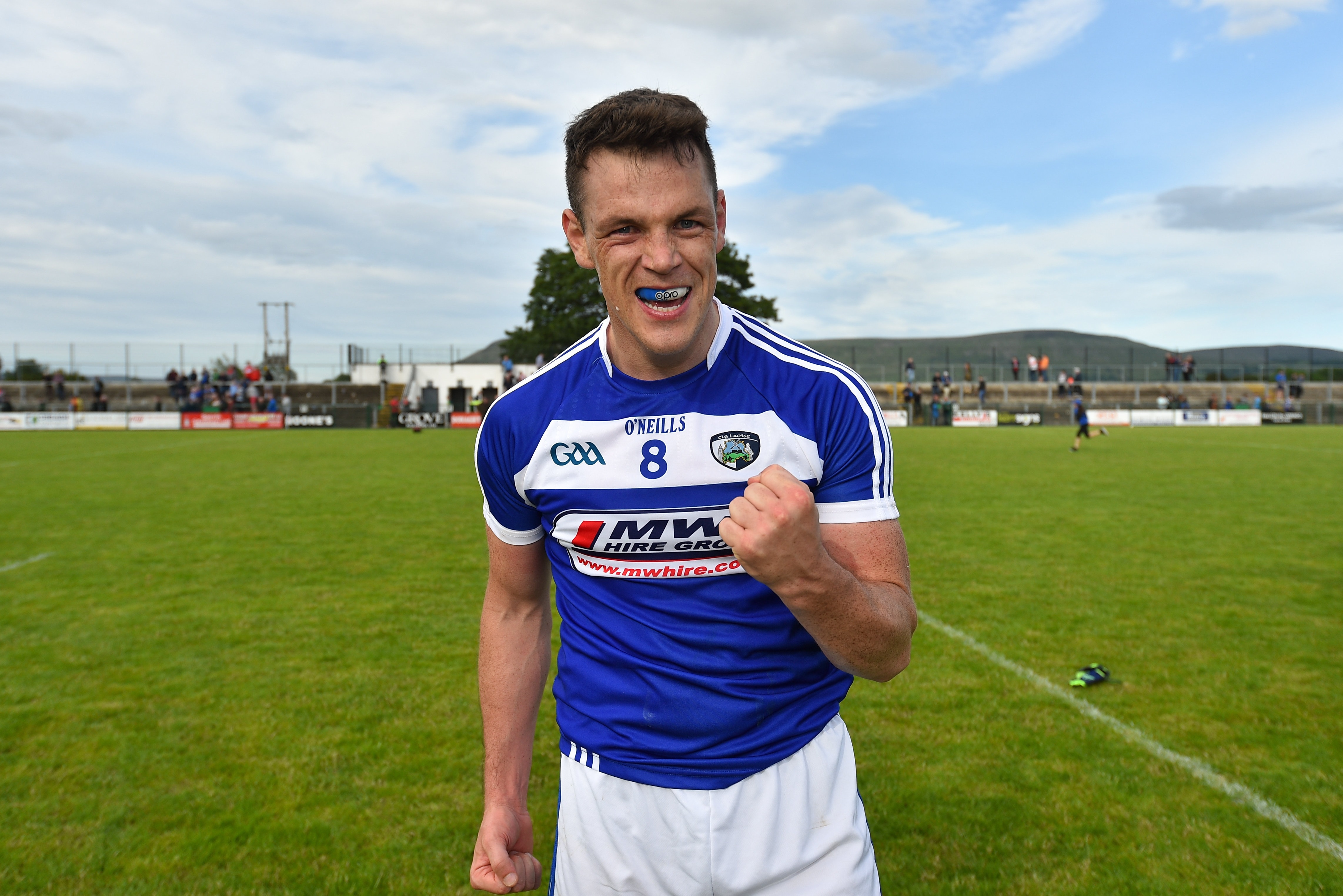 8 – John O'Loughlin (Mountmellick/St Brigid's)
Another to make his debut straight out of minor, he made his first senior start against Wicklow in 2008 under Liam Kearns and has since played in every season for Laois for a total of 50 appearances in all – only behind Padraig Clancy and Ross Munnelly over the last 20 years.
Won Leinster minor and U-21 titles in 2007 and has been a powerhouse across the last 13 seasons at senior level.
Has played in the half-back line and in the half-forward line but most of his appearances have been in midfield where he has also contributed considerably as a scorer. His 3-41 is a significant haul for a midfielder, all of it from play.
Represented Ireland in the 2015 International Rules series and has committed to a 14th season with Laois in 2020.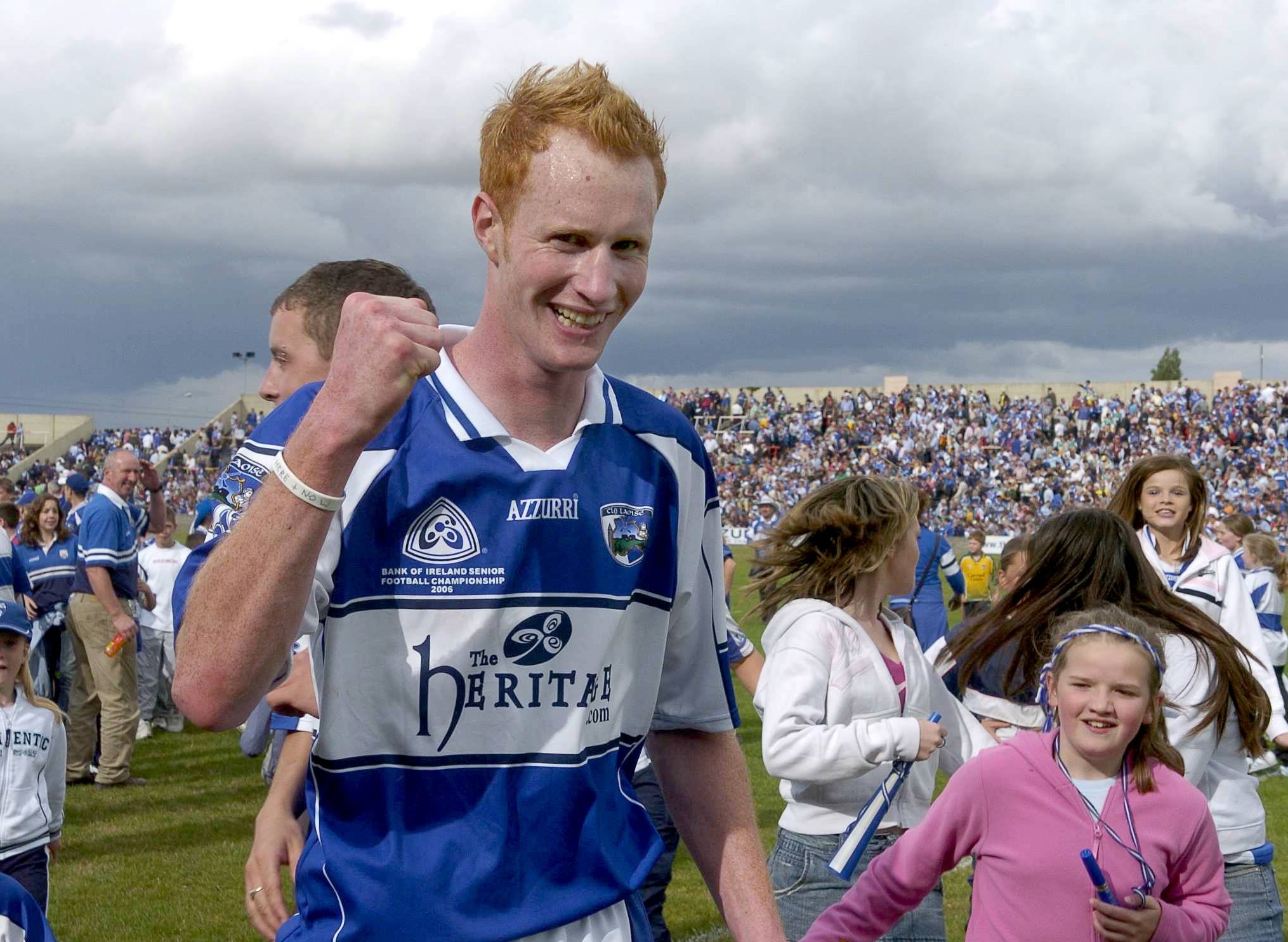 9 – Padraig Clancy (Timahoe)
Made his first championship appearance in 2001 and was a regular for 13 seasons until he retired at the end of 2013.
In all he made 55 championship appearances, missing only two games in 2006 when he was injured and one in 2008 when suspended. Only Ross Munnelly has played championship football for Laois more often over the past 20 years. Scored 2-32 in total as he also contributed a lot in an attacking role as well as being a fabulous fielder of the ball.
Nominated for an All Star in 2003 when he was a real fan's favourite – his point late in the game against Dublin in the semi-final that year a standout moment from a magical season.
He mixed it with the great midfielders of that era and continued to be a key player after the Mick O'Dwyer years under Liam Kearns, Sean Dempsey and Justin McNulty.
10 – Ross Munnelly (Arles-Kilcruise)
Not only one of the definite selections on this team, but also our likely choice as captain.
Laois's most 'capped' player of all time with an incredible 76 championship appearances over 17 seasons, he has also led the way as a scorer.
With 7-179 he is Laois's top scorer of the past two decades (and when the records are complete, will more than likely be confirmed as the county's top championship scorer of all time).
Burst onto the scene in 2003 and his goal in the Leinster final that year was the peak of a series of fine displays. Nominated for an All Star that year as well as in 2004 and 2005, he also represented Ireland on numerous occasions in the International Rules.
Has played in every position in attack and his longevity, consistency, attitude and quality marks him out as one of the county's true greats.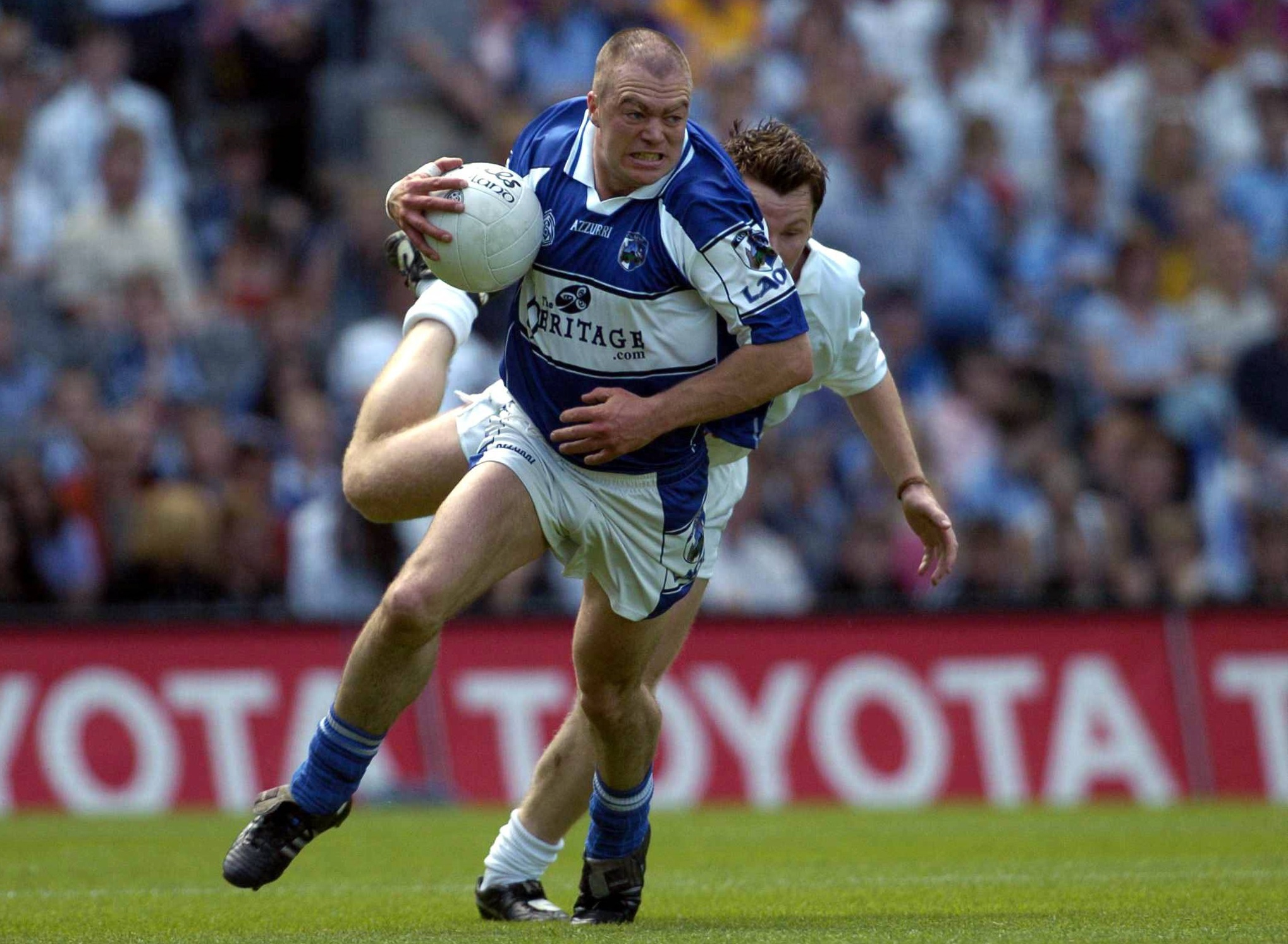 11 – Chris Conway (Arles-Kilcruise)
Conway's career was blighted by bad luck at times. An All Ireland minor winner in 1996 and a senior debutant two years later, he was Laois's top scorer in 2001 and 2002 but then didn't play a minute in 2003 because of injury.
Returned in 2004 to captain the side and after kicking an equaliser in the Leinster final against Westmeath in 2004, he burst his appendix a couple of days later and watched the replay from a hospital bed in Portlaoise.
Put in a couple of excellent displays in 2005 and 2006 – and was man of the match and a real leader when Laois beat All Ireland champions Tyrone in 2006 in Portlaoise in the Qualifiers.
Is behind only Munnelly and Donie Kingston as Laois's top scorer over the last 20 years with 3-76. But it wasn't just his scoring that marked him out – a strong tackler and great on the breaks ensured he brought a lot to the table. Made 27 appearances in the Noughties with his last game coming in 2007.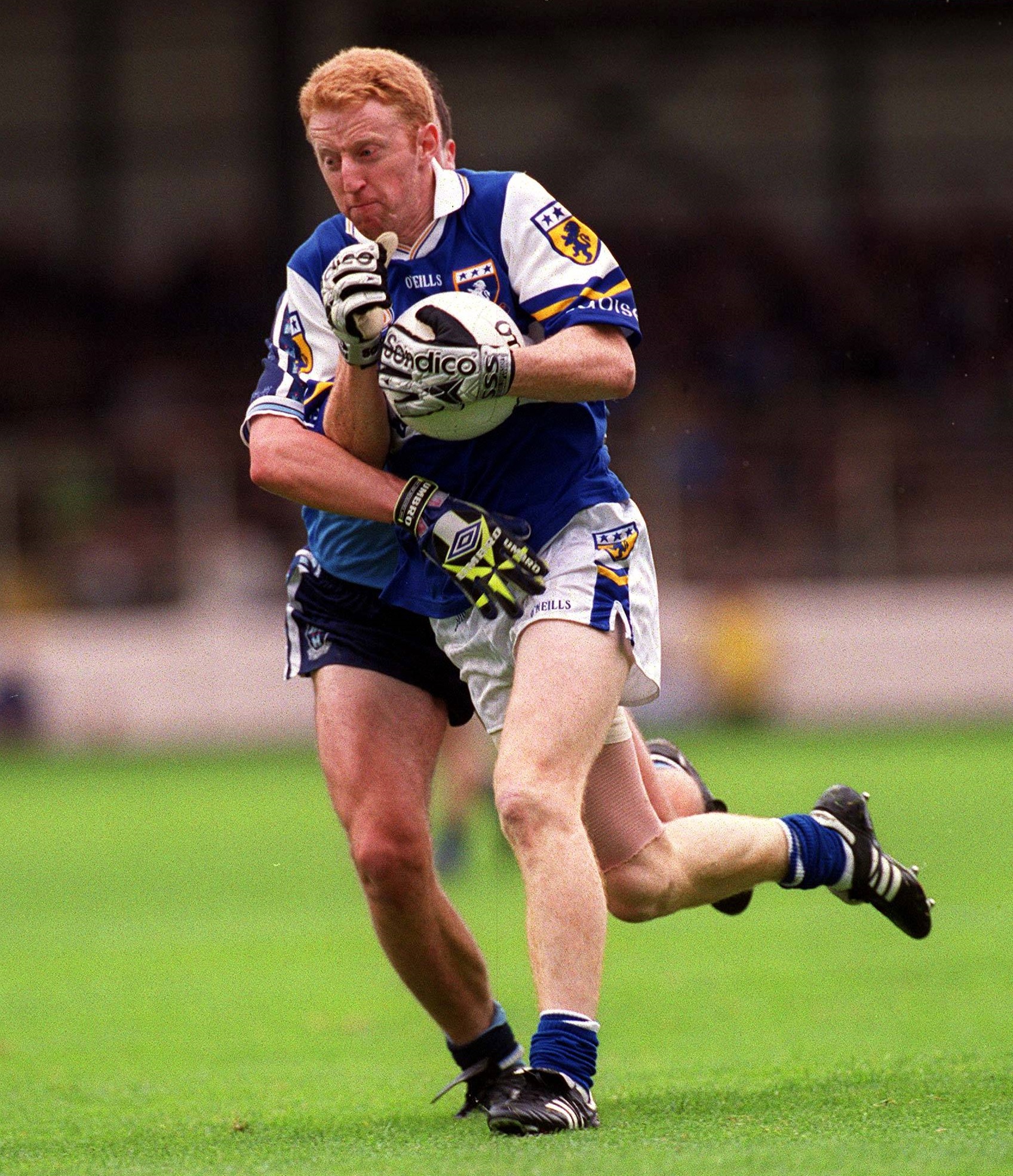 12 – Mick Lawlor (Emo)
The bulk of his career was in the 90s as he made his debut straight out of minor in 1991 when he helped Laois to a Leinster final appearance – and he was the sole survivor from that side 12 years later in 2003.
Indeed the early years of the 2000s were frustrating for the Emo man as Laois crashed out to Westmeath in the first round in 2000 when there was no back door and he was suspended in 2001.
But he was a regular in 2002 and in 2003 was the experienced centre-forward as there was a dramatic upturn in fortunes.
'Only' played 16 times in the 2000s but scored 2-16 in those appearances. In all, he scored eight championship goals in his career, something only bettered by Donie Kingston, Willie Brennan and Tom Prendergast over the past 50 years.
Finished up after the 2004 season but gets the nod here for his good form across those three seasons.
Without his goal against Offaly in O'Moore Park in 2003, the season would have been over there and then. There would have been no replay win in Tullamore, no win over Dublin in Croke Park, no Leinster triumph over Kildare and God knows how the Micko era would have played out.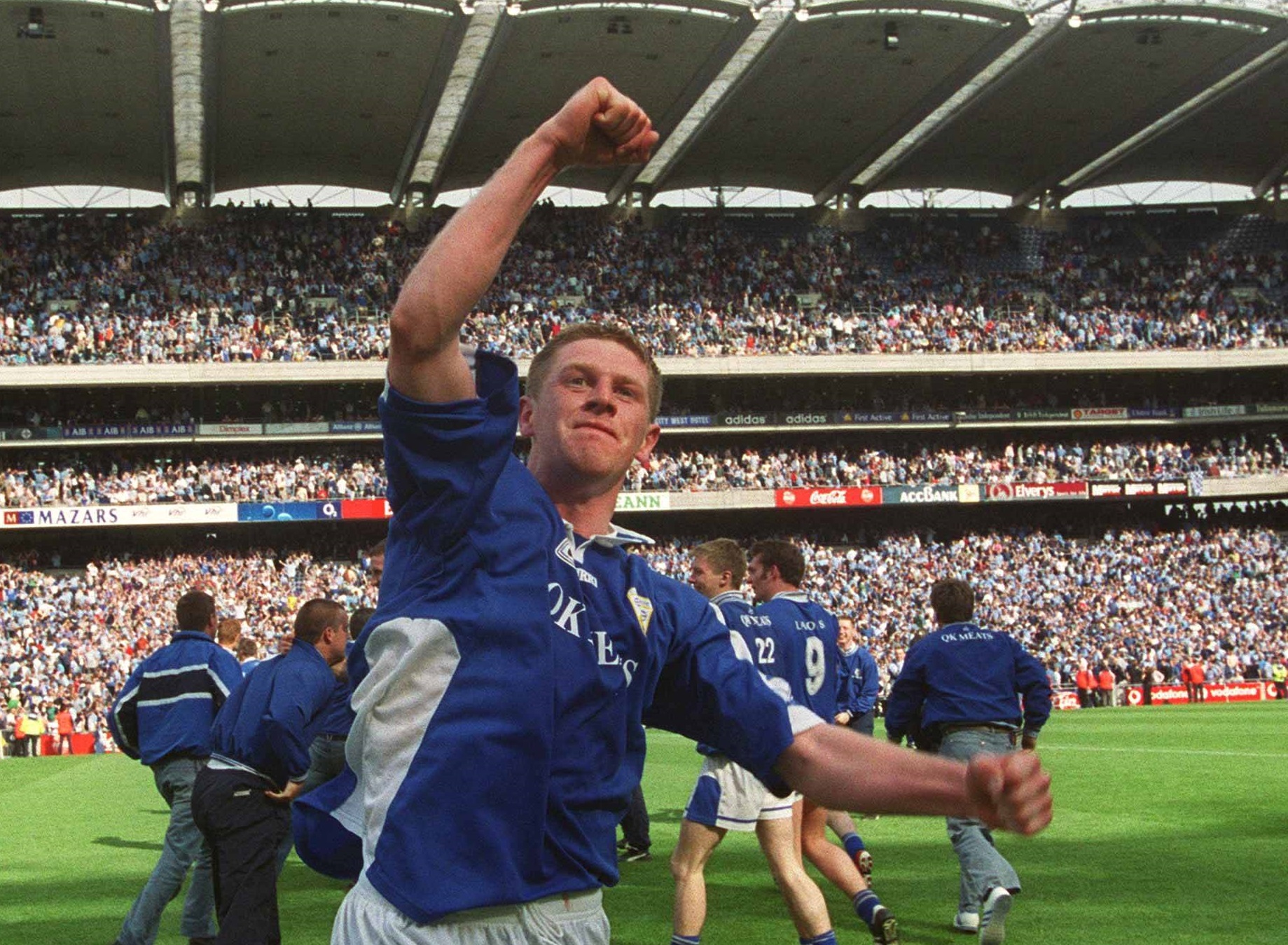 13 – Brian McDonald (Arles-Killeen)
Another of the certainties, Beano was a class act in a Laois jersey from the moment he arrived on the scene as a 16-year-old on the All Ireland minor winning team in 1996.
Not the biggest, strongest or fastest but just an out an out forward, blessed with wonderful vision, timing and an eye for goal. At his peak in 2003 when he was Laois's top scorer with 2-19 (with almost all of it from play), he was nominated for an All Star and played for Ireland in the International Rules that same season.
He made his senior debut when still a minor in 1998 (in a season when he played in All Ireland minor and U-21 finals) and made a total of 36 appearances in the 2000s, the last coming as a sub in an All Ireland Qualifier loss to Down in Newry in 2009.
Suffered an horrific leg break in the 2004 Qualifier defeat to Tyrone and though he recovered in time for the 2005 season, it wasn't until 2006 that he was back to his best and enjoyed another fantastic spell of form in what was Micko's final year.
A firm favourite with the fans and one of the first names you think of when you recall that Leinster winning team of 2003.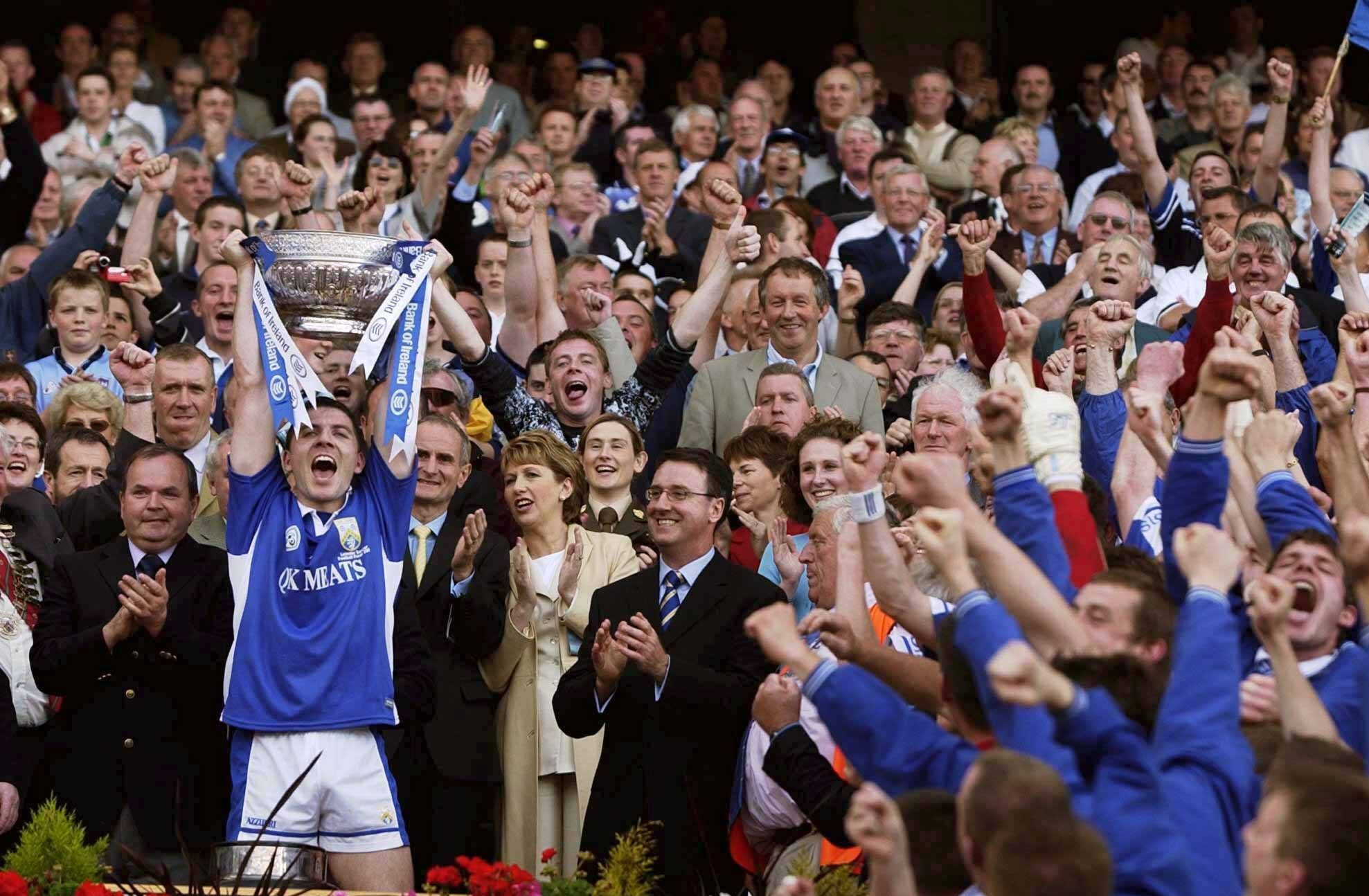 14 – Ian Fitzgerald (Portlaoise)
At his best on the greatest day of all in 2003, when he captained Laois and scored four points from play against Kildare in the Leinster final.
Was the main man on the minor team that played Westmeath in a trilogy of Leinster finals in 1995, he broke onto the senior team the following season.
Endured a couple of tough years with Laois before Micko arrived but as captain in 2003 he had his best year, scoring 2-10 from play, including a goal in the quarter-final replay against Offaly.
Wasn't a regular starter from 2004 on – though did make some important contributions before retiring at the end of the 2006 season.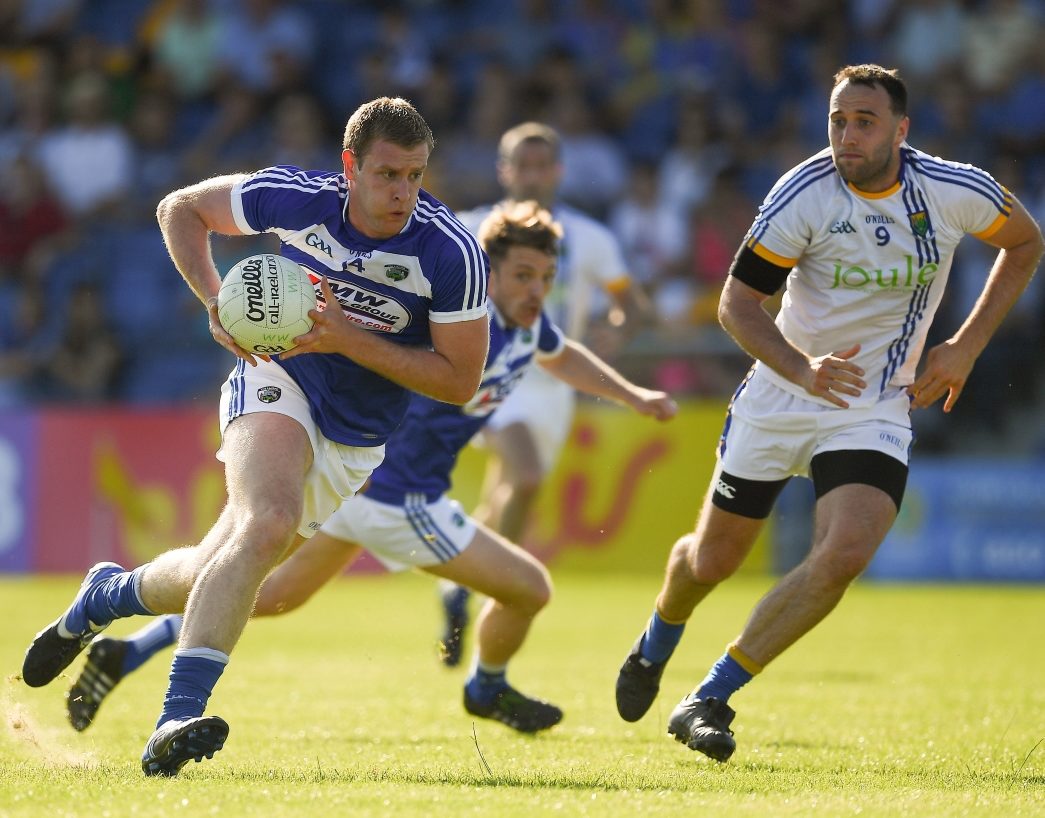 15 – Donie Kingston (Arles-Killeen)
Imagine how Micko and Co would have loved to have had Kingston from 2003 to 2006?
Indeed one of the great pities is that his career never overlapped with his cousin Beano as the two of them in the same full-forward line would have been a handful for any full-back line in the country. Made his debut under Liam Kearns in 2008 when he was still a minor and scored 2-8 in two games.
Despite Laois only winning one game, he was still nominated for an All Star in 2015 and over the last 20 years is behind only Ross Munnelly as Laois's top scorer – with 9-157 from 44 championship appearances.
His haul of nine championship goals is joint second over the past 50 years, bettered only by Willie Brennan from Graiguecullen with 11 and equalled only by Portlaoise's Tom Prendergast.
Great hands, two great feet, powerful and accurate, on his best days he'd be an addition to any county in Ireland. Has opted off the Laois panel for 2020 but supporters will be hoping it's not the end of his days in the blue and white.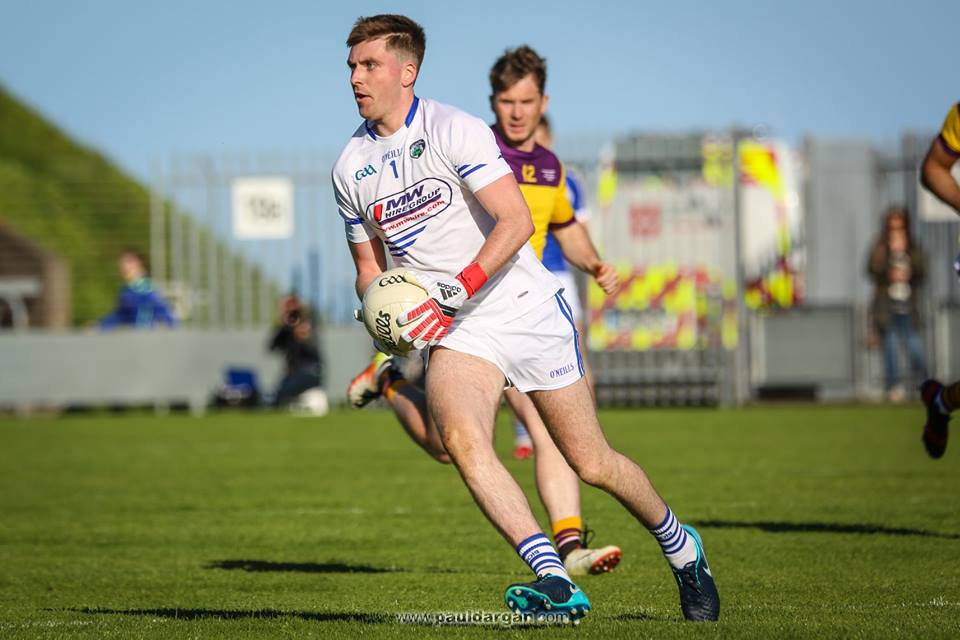 16 – Graham Brody (Portlaoise)
After Fergal Byron, Michael Nolan and Eoin Culliton both wore the Number 1 jersey for three seasons each but Brody has started every game since making his debut in 2014 and has played his part in re-shaping how the position is actually played.
A sensational shot stopper and very effective with his runs out the field, he was nominated for an All Star in 2018.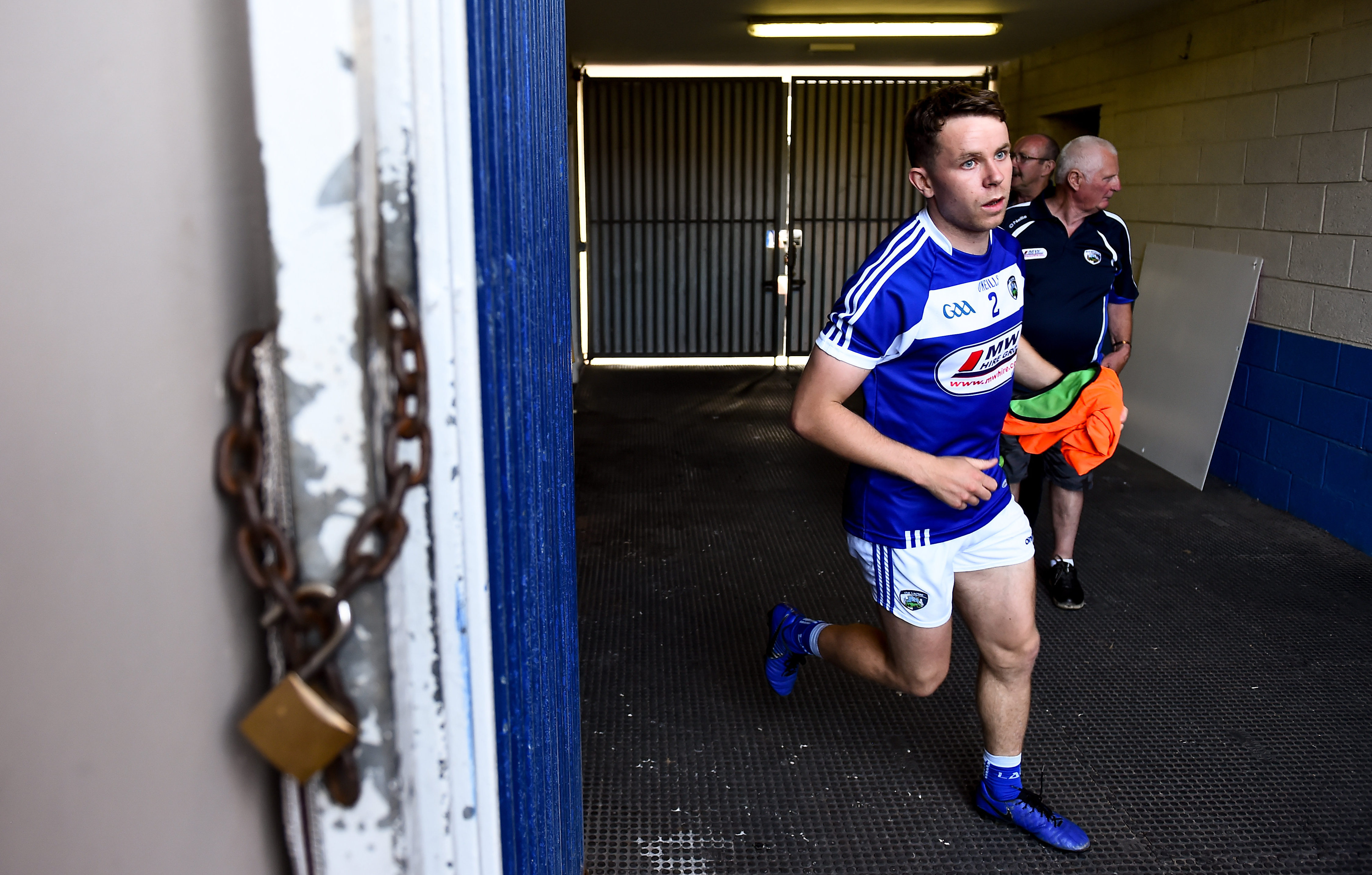 17 – Stephen Attride (Killeshin)
An ever-present on the side since making his debut in 2013, he has clocked up 27 championship appearances and was captain for the last three seasons.
Very versatile, he has played in defence and attack for Laois before settling into corner-back in the last couple of seasons. Will be a big loss in 2020 as he has taken a year out to go travelling.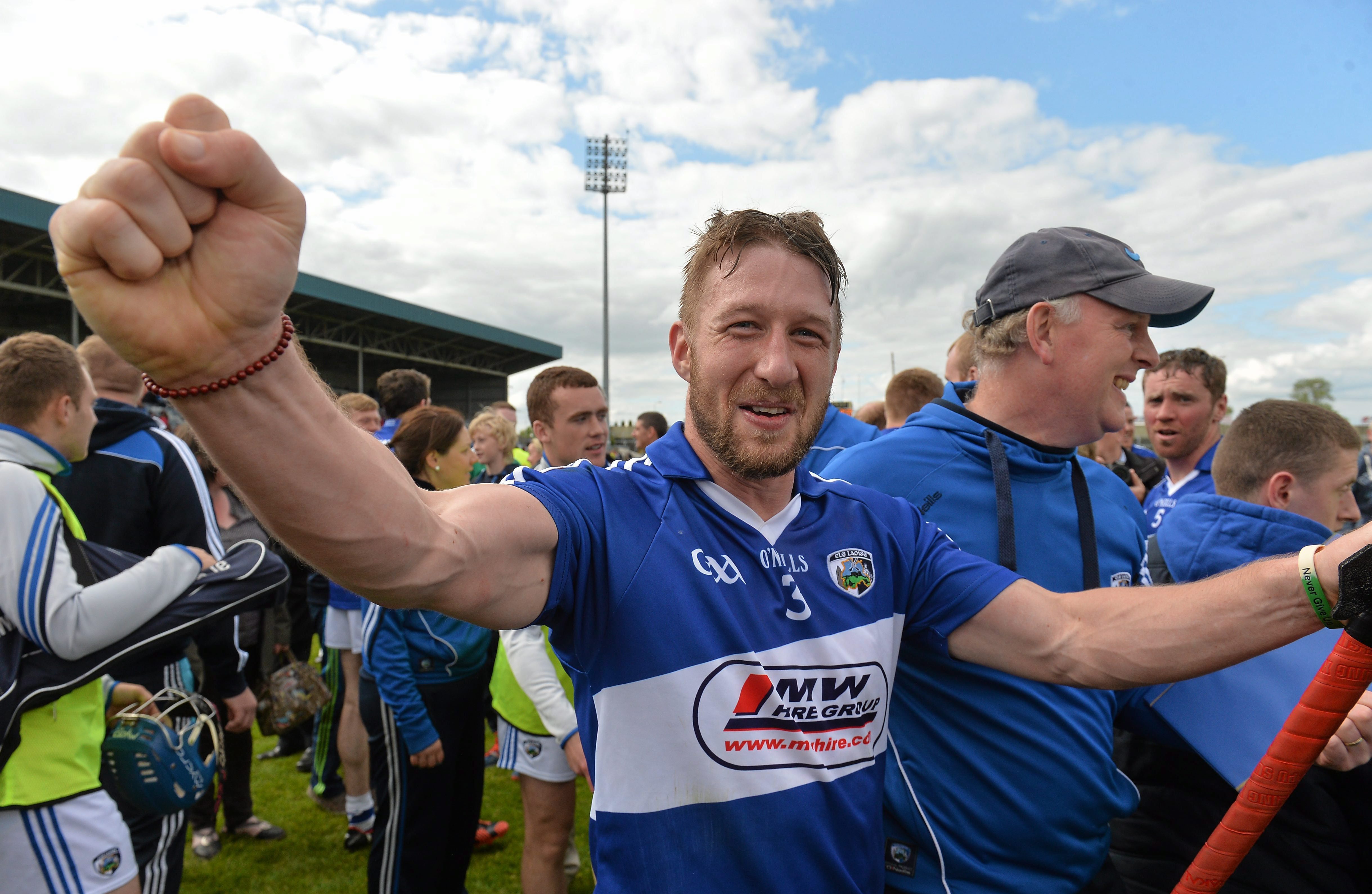 18 – Cahir Healy (Portlaoise)
Didn't have the longest intercounty football career as he only made his debut in 2008 and hasn't played since 2012.
Hurling committments and his travels have meant that he has only played 16 times in the championship but the quality of his performances over a short spell of time and the opponents he was tasked with marking sees him included here.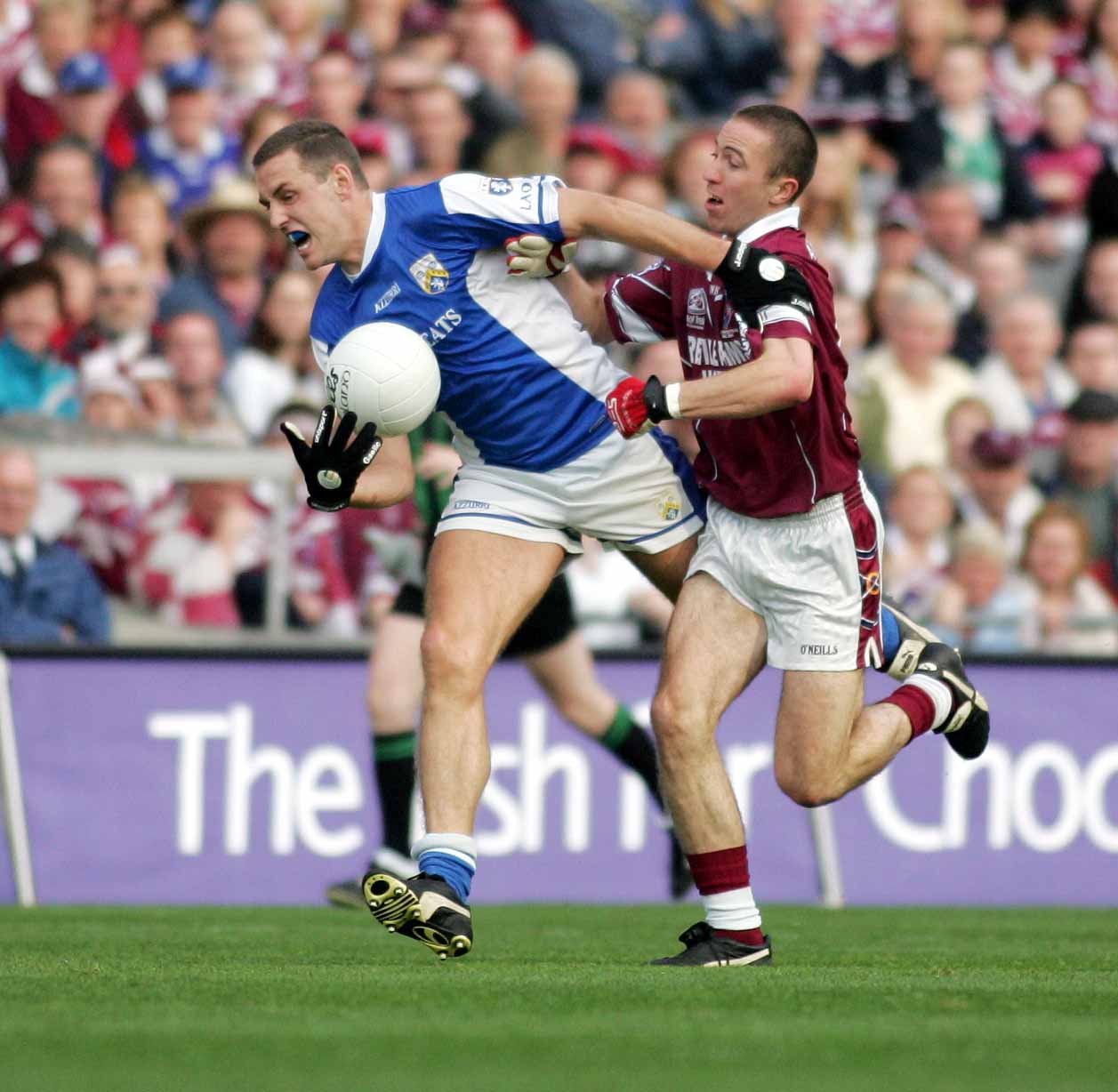 19 – Darren Rooney (Clonaslee/Parnells)
One of the most unlucky players to miss out on making this team, Rooney was a real tour de force during the Micko years.
His problem in getting on to a selection like this was that his best position was wing-back but he only played two full seasons there – in 2003 and 2004 – before reverting to full-back and later centre-back. A real warrior and direct player, it was his long balls that led to crucial goals in the Leinster final and against Offaly in the quarter-final that year.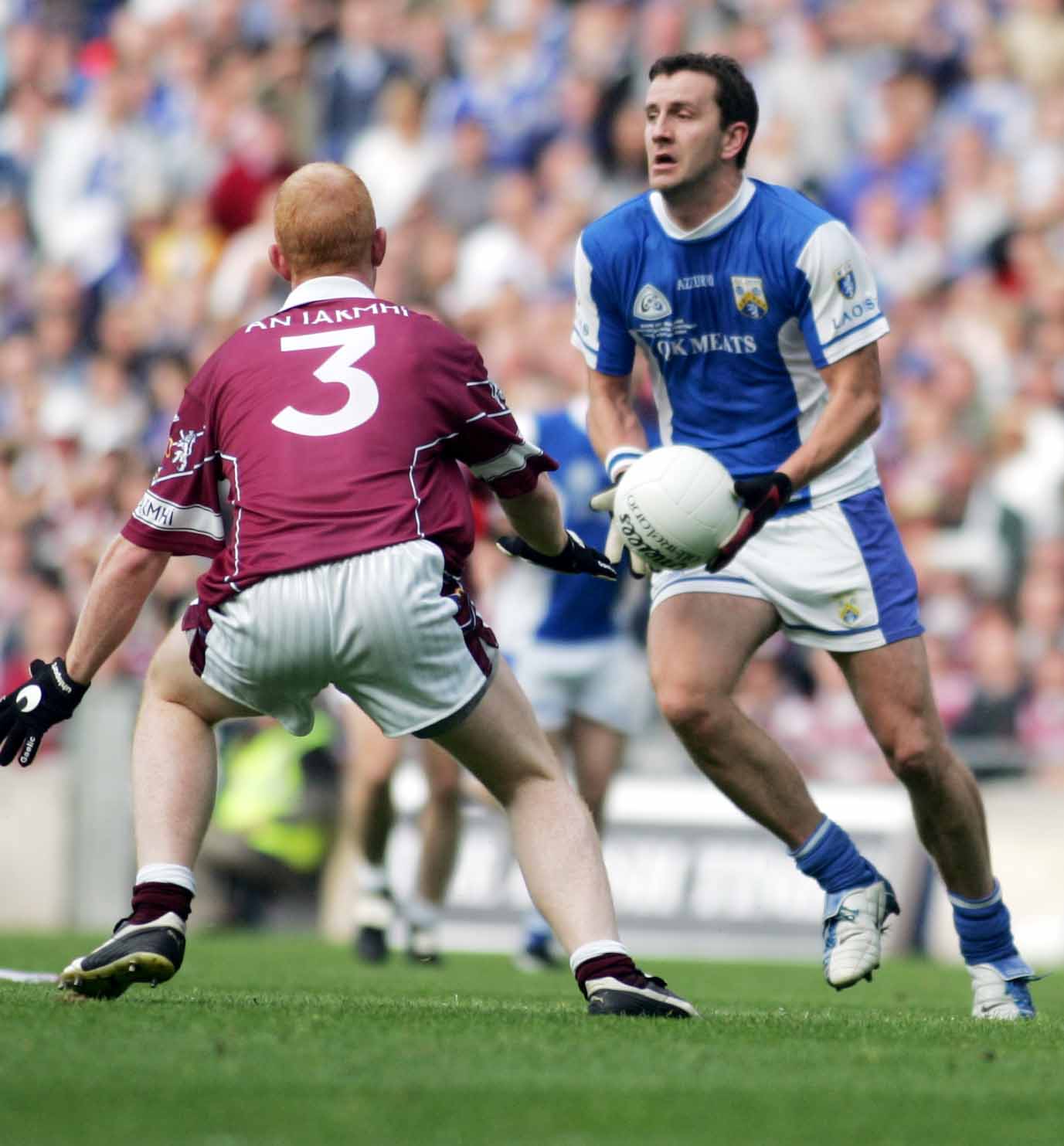 20 – Kevin Fitzpatrick (Portlaoise)
Another who could have easily been included only for his versatility to go against him.
Was wing-back in 2003 but was then shunted almost everywhere thereafter. Played championship football for Laois on every line of the field.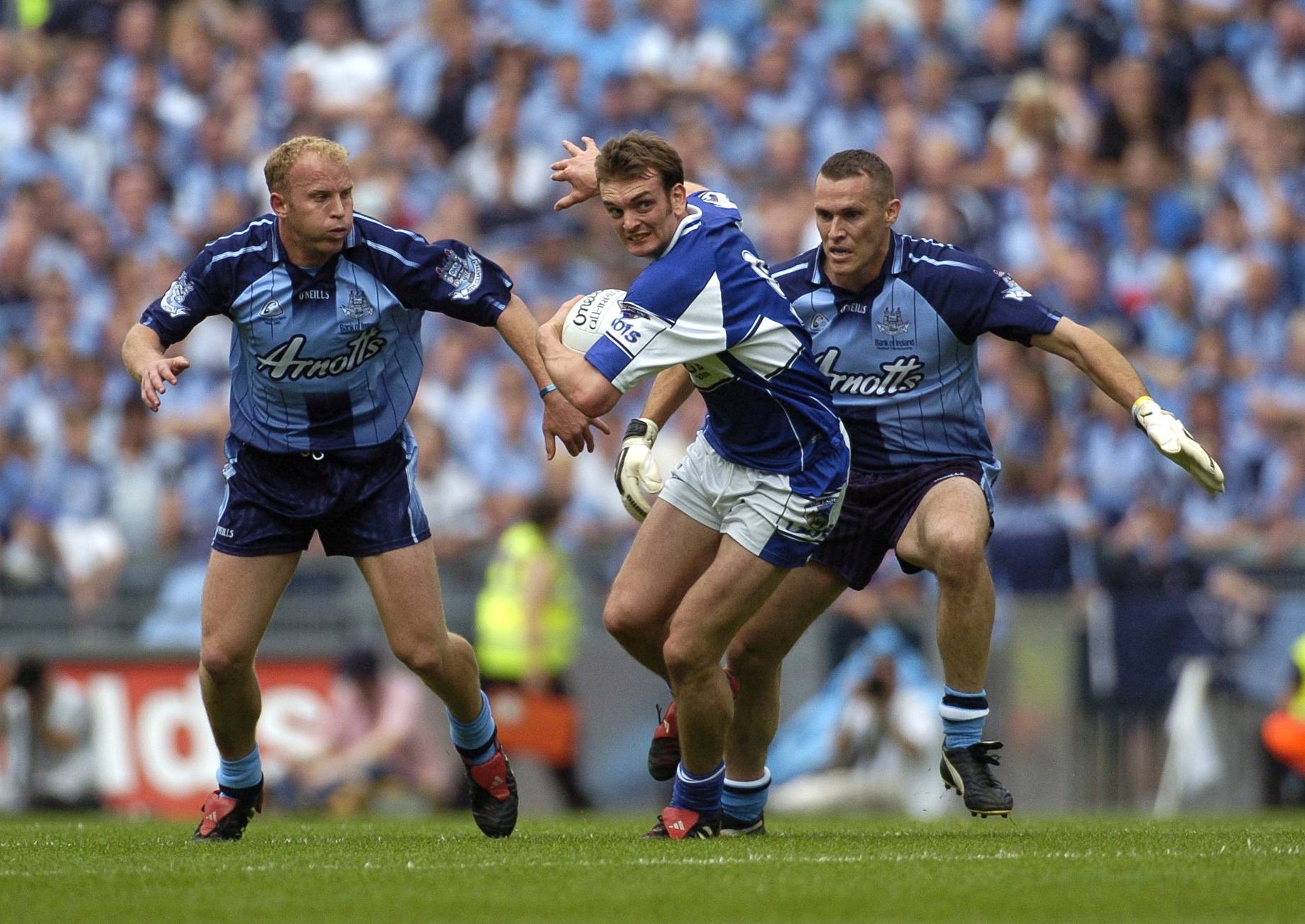 21 – Noel Garvan (St Joseph's)
The hardest player to leave off the starting 15. An exceptional performer over his career, a great fielder, incredible workrate and went toe-to-toe with some of the best midfielders of the mid 2000s.
Played from 1998 to 2007 but injury meant his county career was over at 29. Nominated for an All Star and 2005 and highly regarded by those who played with him.
22 – Brendan Quigley (Timahoe/Fingallians)
Another tough omission and another All Star nominee. Broke on to the team in 2006 at 21 and was still involved in 2019.
A brilliant fielder of the ball and also mixed with the best on his day. Nominated for an All Star in 2012.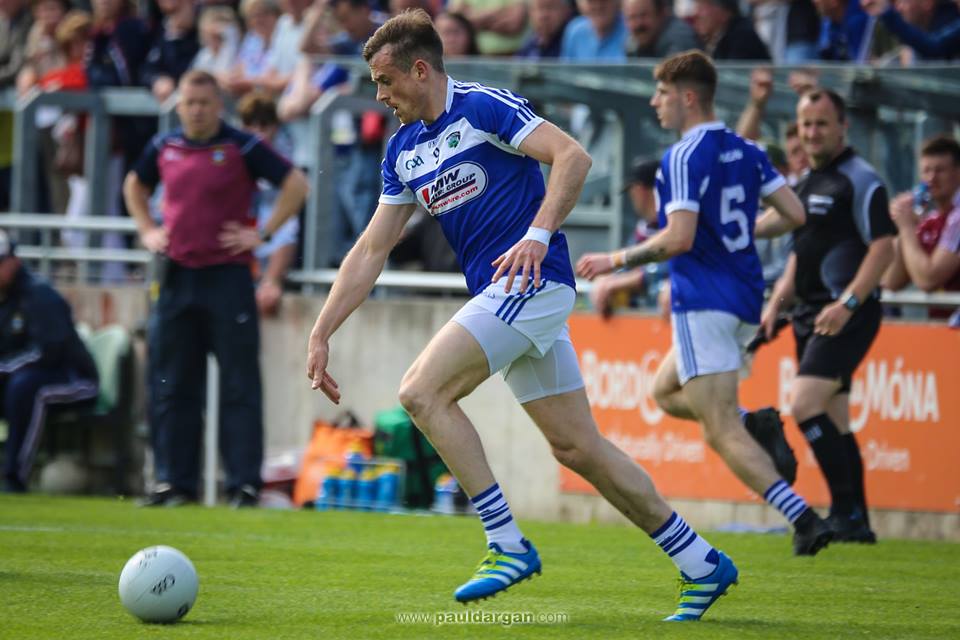 23 – Kieran Lillis (Portlaoise)
A number of different players could have been included on the panel of this selection – with the likes of Peter O'Leary, Darren Strong, Niall Donoher and Gary Kavanagh all in the mix – but Lillis has played in a variety of roles for Laois since making his debut in 2011.
Was frustrated by injury for a while but since moving to midfield he has had a couple of great seasons and has formed a fine pairing with John O'Loughlin and still has a couple of good years ahead of him yet.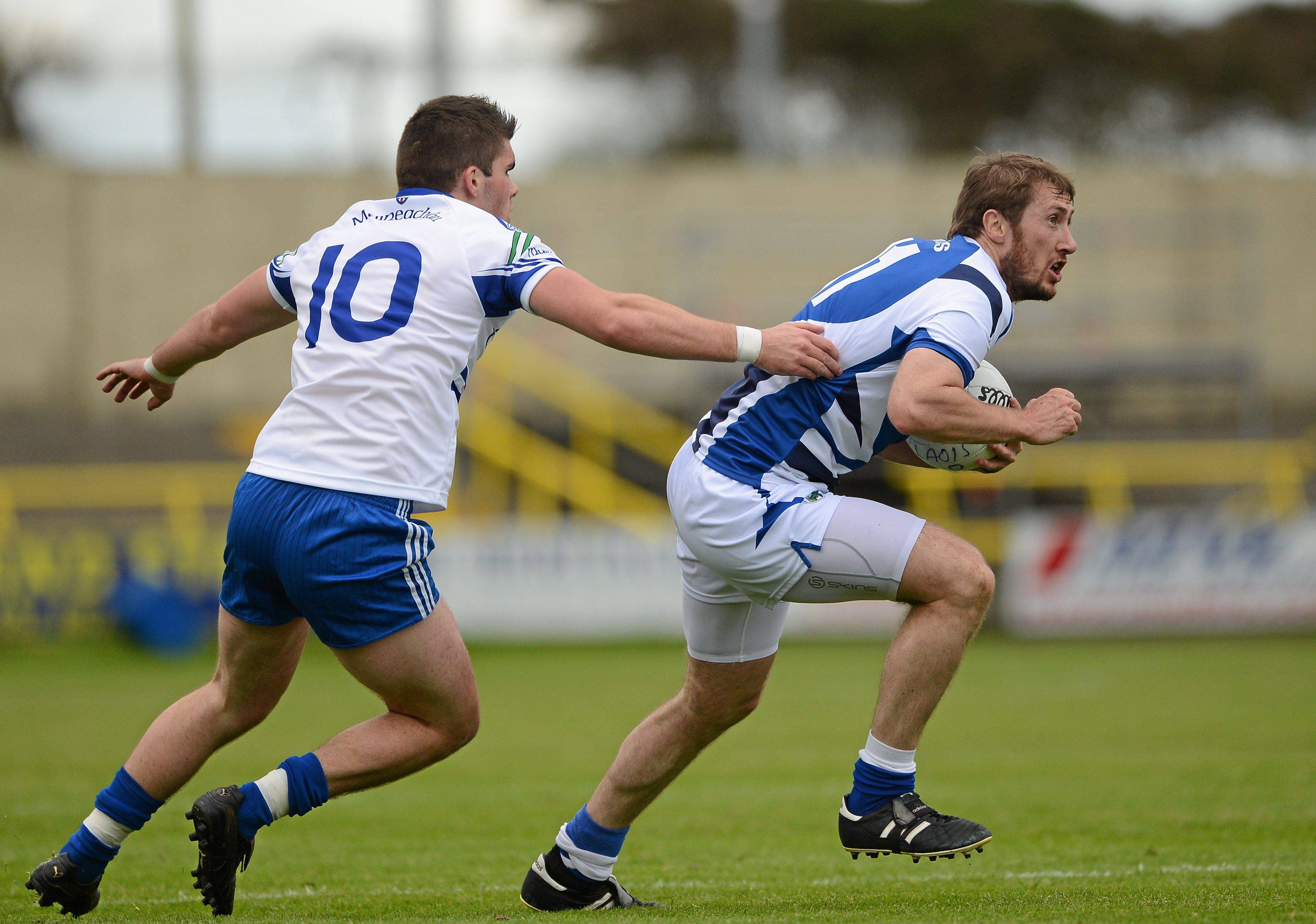 24 – Billy Sheehan (Emo)
Played 41 times for Laois over 11 seasons, breaking onto the team in 2005 after he transferred from his native Kerry to play with Emo.
A great ball carrier and good to chip in with a score – he registered 3-18 over the years – he was a regular under Mick O'Dwyer, Liam Kearns, Sean Dempsey, Justin McNulty and Tomas O Flatharta.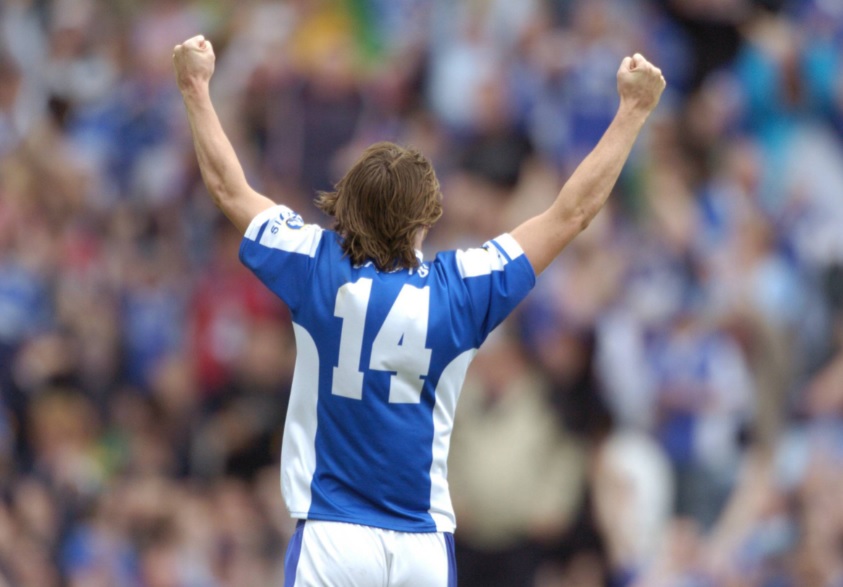 25 – Colm Parkinson (Portlaoise/Parnells)
His Laois career spanned from 1998 to 2008 though injury and his travels meant he missed out on a couple of seasons.
Another to have represented Ireland in the International Rules, injury limited him to a bit-part role in the 2003 championship after a very impressive league campaign.
Was excellent in 2004 and again in 2007 with his last championship game coming in the 2008 Qualifier loss to Down.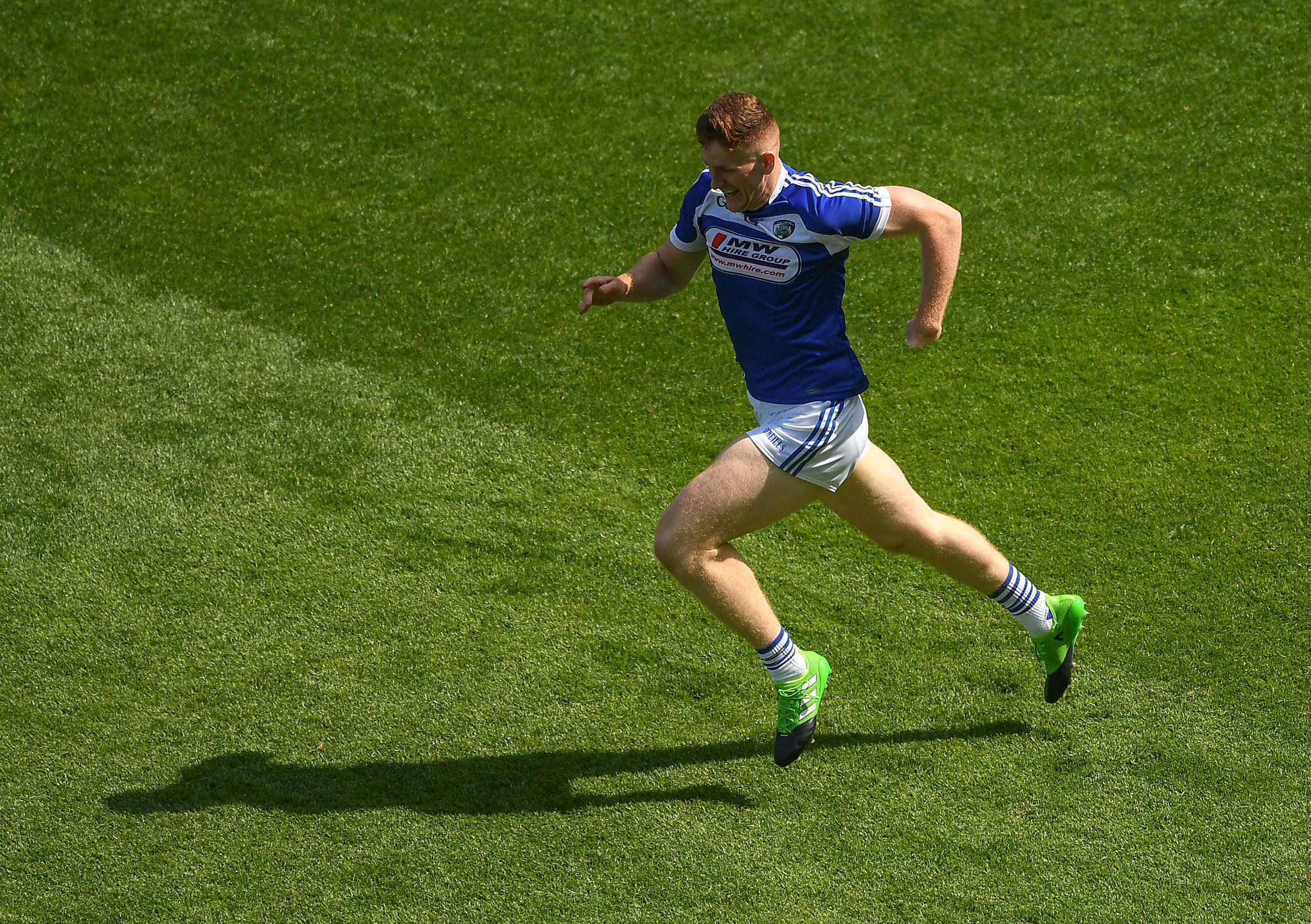 26 – Evan O'Carroll (Crettyard)
Still has plenty of years ahead of him in the Laois jersey but one of just a handful of players to have made his senior debut when still a minor in 2013.
Has scored 1-36 in his 22 appearances since and will be expected to a big player once more in 2020.
SEE ALSO – Moment in Time: The pictures from the 2003 Leinster final celebrations are just unreal