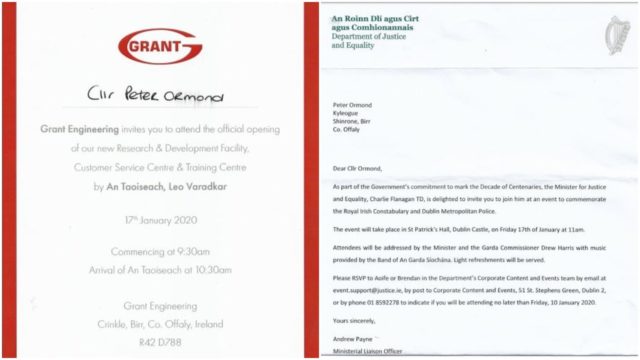 Unless he can master the art of bi-location the Taoiseach, Leo Varadkar himself will not be in attendance at the controversial centenary commemorations for the RIC scheduled for Friday week, January 17.
In a bizarre twist in the saga which is apparently convulsing parts of the country and dominating online debate it has emerged that the Taoiseach will actually be in the Laois-Offaly constituency at the same time as the RIC event is taking place in Dublin Castle.
It all means that while Justice Minister, Charlie Flanagan is left to bat and carry the can for the Government for the RIC commemoration, which has been greeted by a virtually universal hostile reaction, the Fine Gael Party leader and Taoiseach, Mr Varadkar will be the special guest performing an official opening of a new industrial facility in Birr.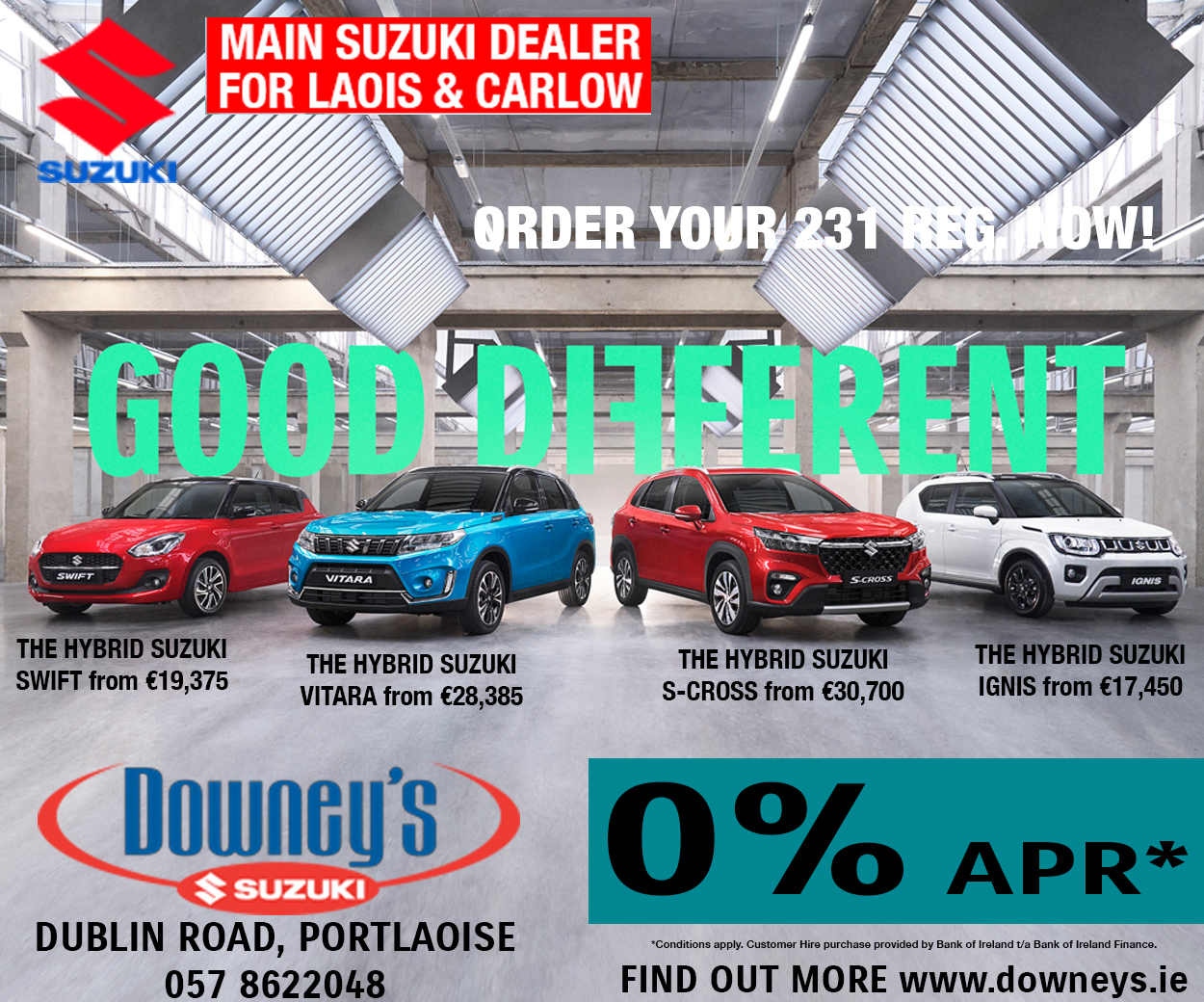 Both Ministers Flanagan's two other Laois TD colleagues, Seán Fleming and Brian Stanley, have been scathing of the plans to proceed with the RIC commemoration in the teeth of public outrage.
And if Minister Flanagan hadn't already enough on his plate to mount a rear-guard action to try defend and justify the RIC ceremony, Laois Parish Priest, Fr Paddy Bryne has also entered the fray and roundly condemned the Government for being so out of touch with the public sentiment on so many matters as manifest by the RIC commemoration.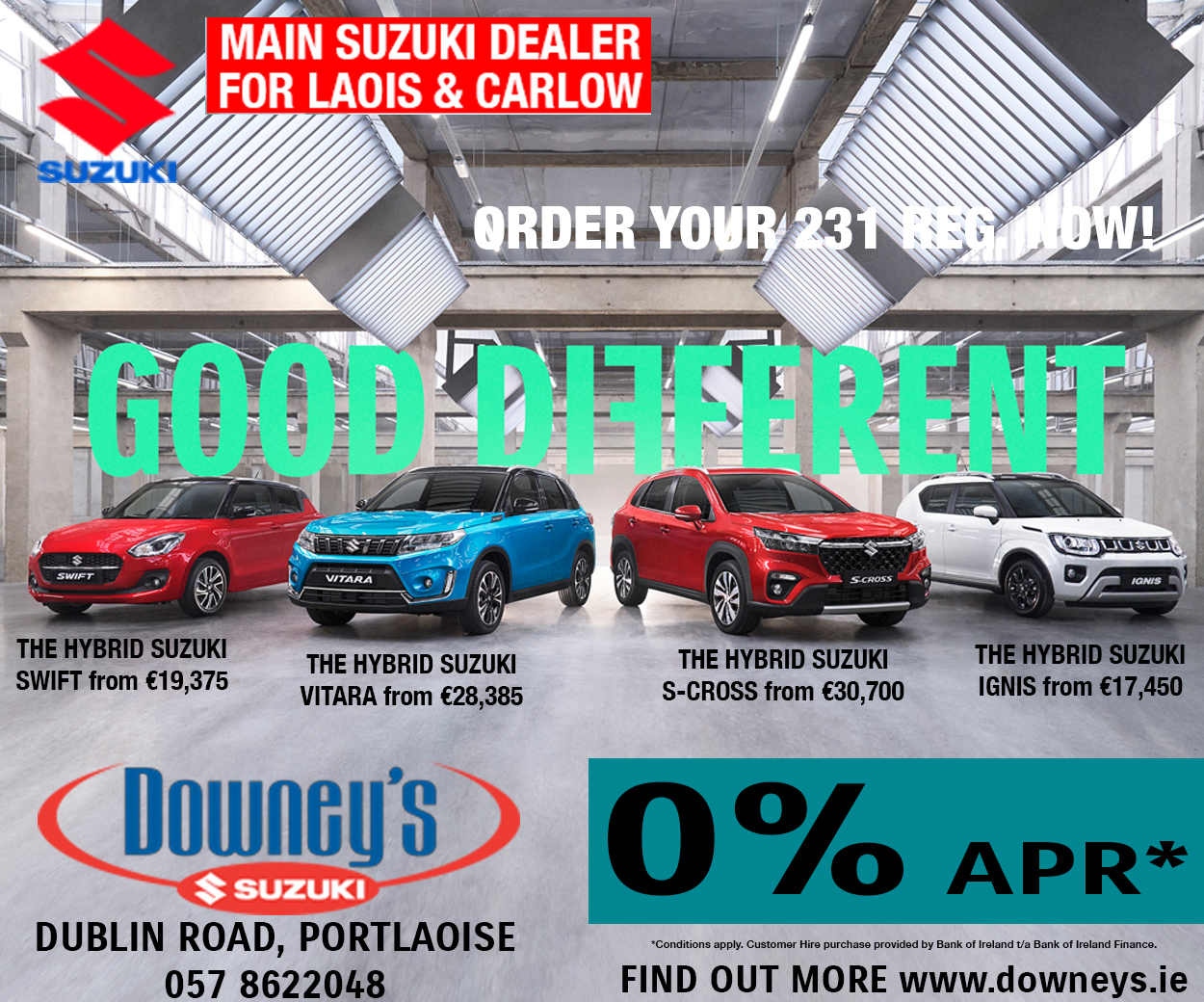 Fr Paddy who is from Carlow and the PP of Abbeyleix is quite a force himself in terms of his standing and popularity in both the community throughout Portlaoise parish where he previously served as a curate and more recently in Abbeyleix parish.
He also has a massive and loyal following on social media where he normally addresses spiritual welfare and wellbeing as well as social issues.
Now the Chairman of Offaly County Council, Peter Ormond has revealed that he is the latest in a long line and growing number of Mayors and politicians who will not be attending the RIC related event in Dublin next week. Cllr Ormond is also one of four FF candiates who will contest the forthcoming general election in Laois-Offaly along with Deputies Seán Fleming, Barry Cowen and Pauline Flanagan-Madigan.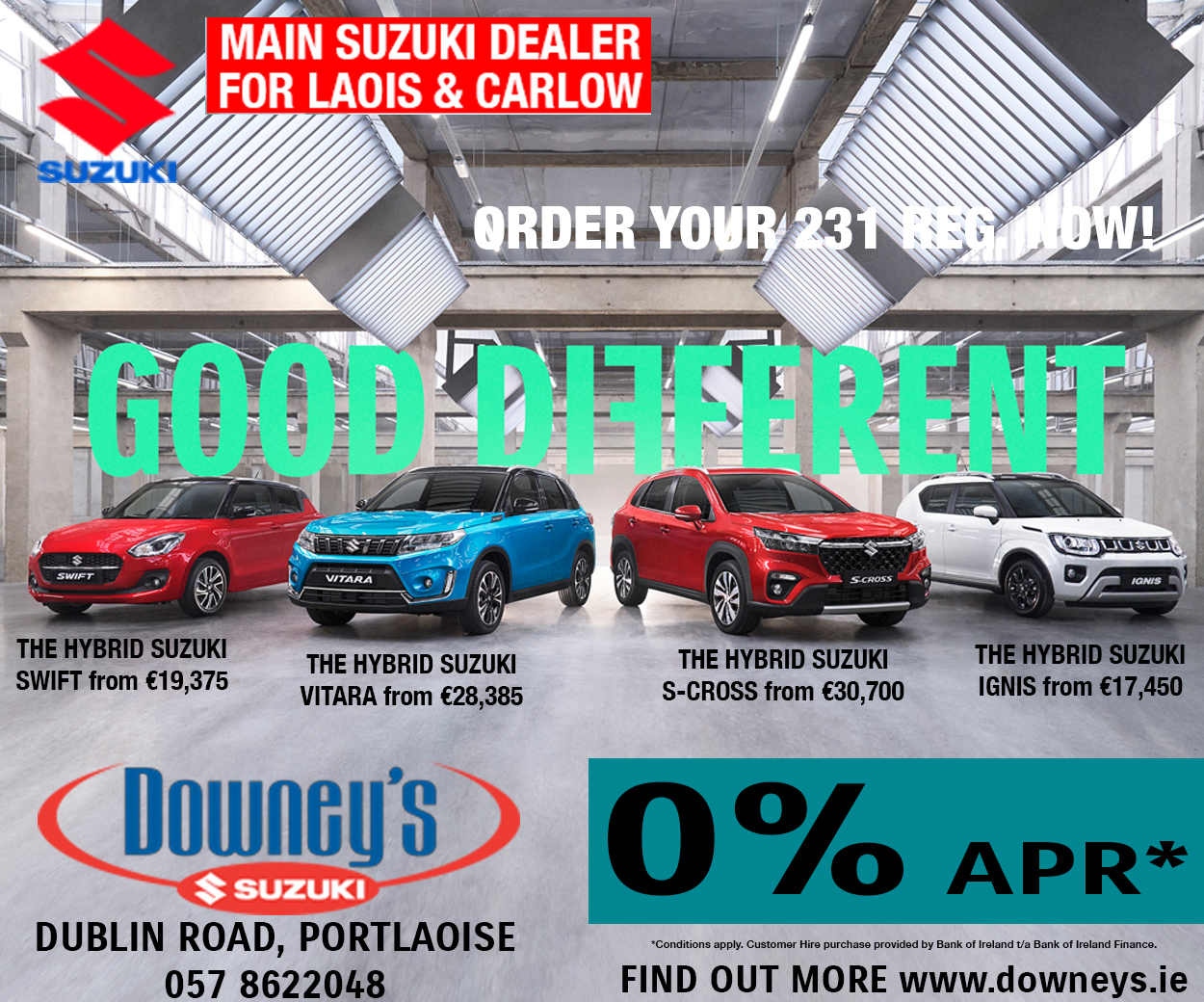 Cllr Ormond explained to Laois Today that when he got his invitation to the RIC commemoration he immediately checked his diary and quickly realised that it clashed with another important event in Grant's Engineering in his home base of Birr.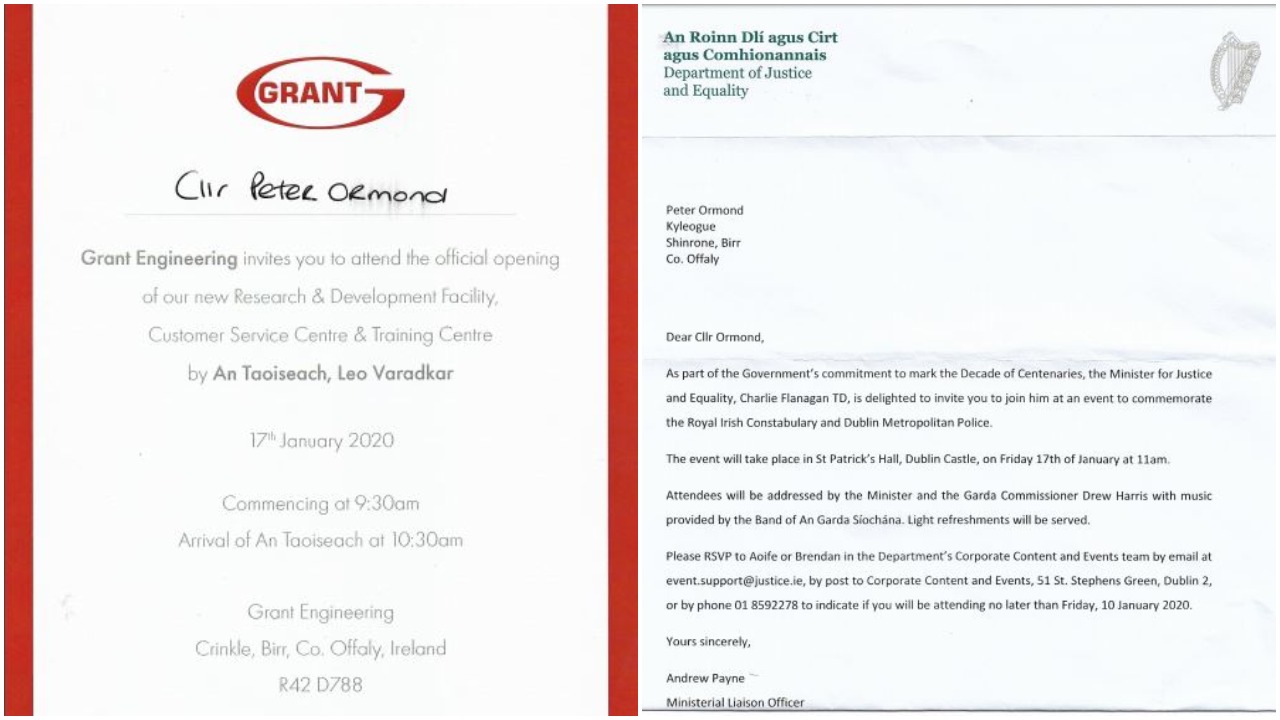 "The RIC event wasn't top of my list and I probably would not have gone to it anyway but it wasn't possible as it was at the exact same time as the official opening in Birr which is actually being informed by the Taoiseach himself, so it doesn't look like he'll be in Dublin Castle either," explained Cllr Ormond.
Not to be belligerent on the issue or to merely impose his own views Cllr Ormond says he put out the invitation to Council colleagues who might wish to attend in his place. "So far no one has come back to me," he said.
"This whole issue seems to have taken on a life of its own as so many people have been in contact, all of them urging me not to attend the RIC ceremony at Dublin Castle. That's the feedback I've been getting anyone, I'm sure there are other points of view, but they haven't been expressed to me, perhaps there is a silent minority out there."
He also stated that he consulted with the Leas Cathaoirleach, Cllr. John Leahy who is also not in a position to attend.
On foot of the Taoiseach remarks on Monday, Cllr. Ormond circulated his invitation to all members of the Offaly local authority to afford them the opportunity to attend. To date he has had no takers.
"I feel as Cathaoirleach of Offaly County Council, it would be inappropriate to attend an event where we are commemorating the RIC and the Dublin Metropolitan Police."
Cllr. Ormond stated that the General Election in 1918 was a referendum on Ireland's Right to self-determination and the Royal Irish Constabulary acted against the wishes of the Irish people. These people were involved in suppression of the Irish people, he maintains.
"People joined the RIC or DMP for their own personal reasons and I don't feel any negativity or bad feeling towards them. We can recognise these people, but to commemorate them as part of the Decades of Centenaries is not appropriate and I won't be attending," explained Cllr Ormond.
As it stands it appears that both Cllr Ormond and the Taoiseach, Leo Varadkar will instead be attending the official opening of the new facility in Grant's Engineering of Birr.
Other than Cllr Ormond, local authority mayors from other parts of the country including Clare, Galway and Cork have also signalled that they will not be in attendance, while Dublin City Council went so far last night as to vote overwhelmingly to boycott the RIC ceremony to take place at Dublin Castle on Friday week.
There has been no indication to date from the Laois Mayor, Cllr Willie Aird as to his intentions.
See Also: Fianna Fáil never agreed to RIC events insists Fleming amid mounting tensions