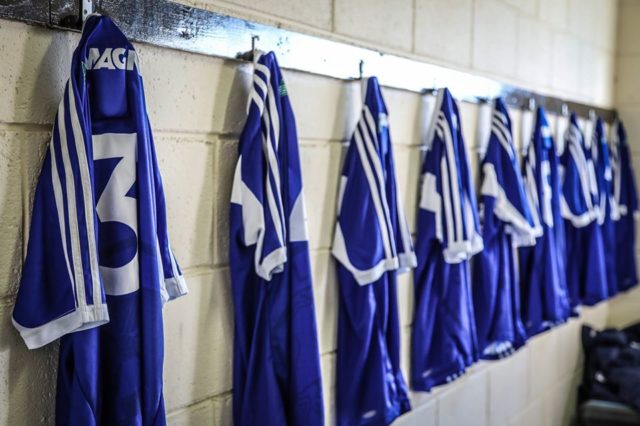 LAOIS 1-10 DUBLIN 2-10
U-20 John Kerins Cup Round 3 
The Laois U-20 footballers suffered their third defeat of the John Kerins Cup this afternoon as they welcomed Dublin to the LOETB Centre of Excellence in Portlaoise.
The side were without key players such as Ronan Coffey, Mark Barry and Sean O'Flynn but they put on a super display and lost in a devastating manner in the final two minutes having had the lead for most of the game.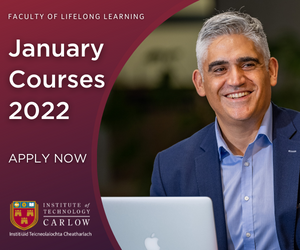 Dublin were first off the mark with a free but just three minutes later Laois levelled it with a point from Daragh Galvin.
A great run from centre back, Gary Saunders, saw him offload the ball to Jack Lacey who rattled the Dublin net.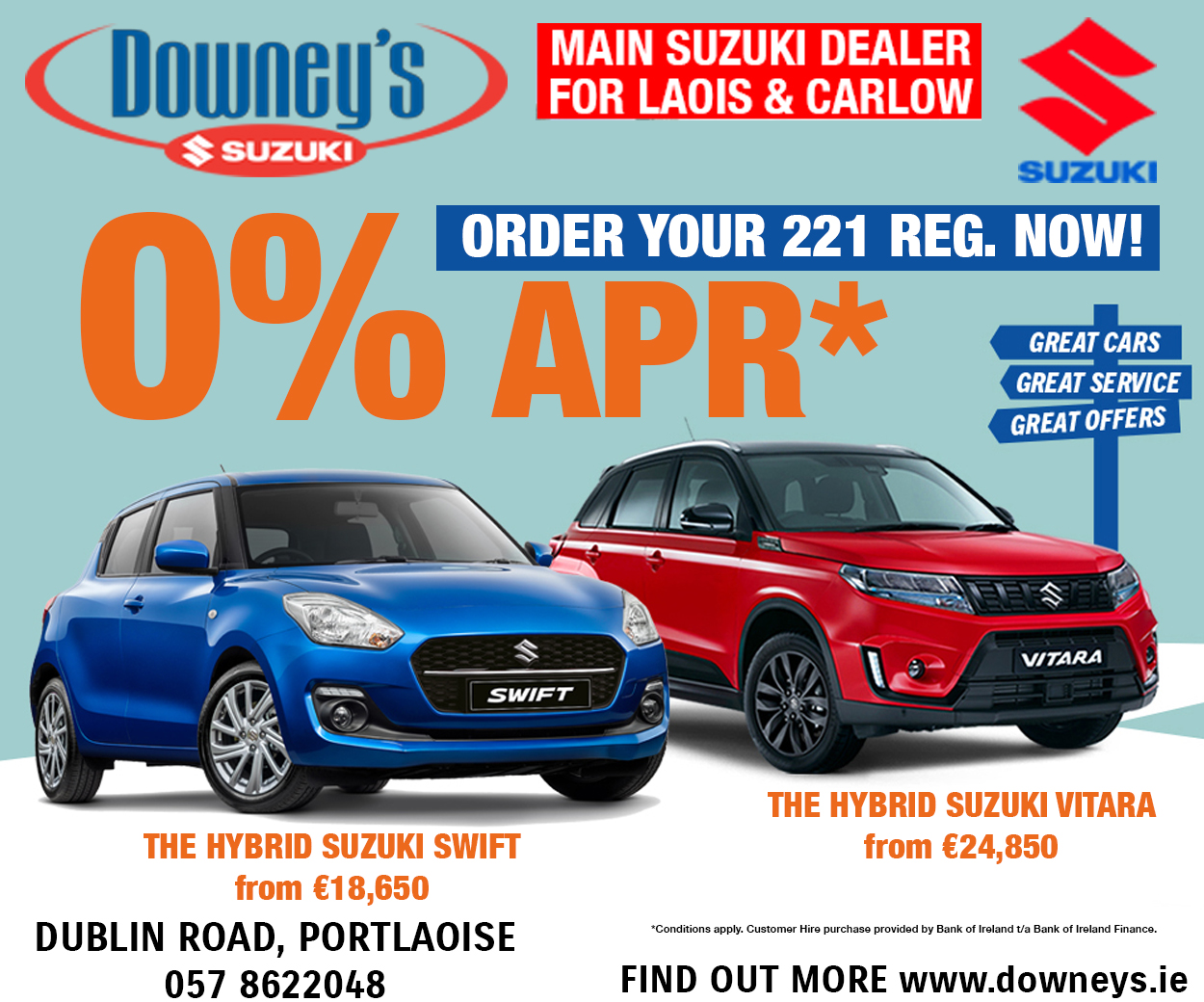 Emo's Jack Owens followed that straight up with a super point.
Dublin had a super goal chance in the 10th minute but goalkeeper, Matthew Byron denied them the score to leave Laois four points ahead.
Jack Owens pointed for the home side again as a result from a free and Dublin began to look a bit rattled and as a result, hit the crossbar as they took their second goal chance.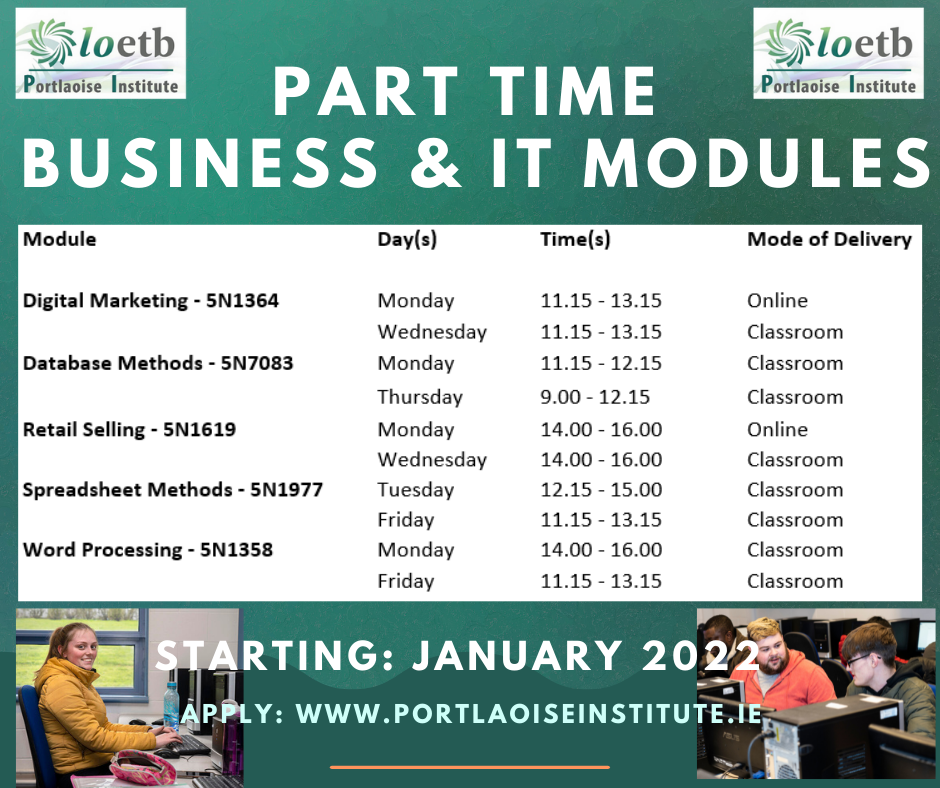 The Laois full back line of Brian Fingleton, Alex Mohan and Neil Keane were the driving force for the side heading for the second quarter of the game as they executed clearance after clearance.
Two points came in Dublin's favour and they began to find their feet. They kicked three wides in a row, two point and a missed goal, but looked to be a threat upfront and created multiple opportunities, at times, outsmarting Laois defenders.
But, not for long. Laois pulled off another two great clearances which resulted in Laois going another point ahead after a Sean Michael Corcoran free.
The half time score may not have reflected the half.
Two Laois wides and a Dublin point came in the closing minutes of the half.
Dublin scored a 31st minute penalty to take the lead by a point for the first time in the game but after great work from Neil Keane, Jack Owens left the game level at the break.
Damon Larkin got the first score of the second half to see Laois claim back their lead and full back, Alex Mohan followed it up with another.
Laois were down to 14 men after half time substitute, Josh Lacey picked up a straight red and was sent to the line early into the half.
Matthew Byron has the right response and pointed a free for Laois to keep momentum going.
Dublin's first score of the half came in the 10th minute.
Ross Bolger was introduced to the game in the 40th minute and within three minutes he had his first score.
Dublin brought Laois' lead back to just two point after their second score heading for the final quarter of the game.
Four minutes had passed and Dublin were threatening a score which transpired and the game was back to a point.
Matthew Byron stepped up to slot over his second score of the game in the form a 45 with just six minutes to spare.
And then disaster struck. A last minute Dublin goal stole the win from Laois in a devastating turn of events after they had lead for most of the game. Dublin extended their lead to three points with another point before the final whistle.
SCORERS – Jack Lacey: 1-0, Jack Owens; 0-3 (0-1 free),Matthew Byron: 0-2 (0-1 free, 0-1 '45), Sean Michael Corcoran; 0-1 (0-1 free), Damon Larkin; 0-1, Alex Mohan; 0-1, Daragh Galvin; 0-1, Ross Bolger: 0-1,
LAOIS – Matthew Byron; Brian Fingleton, Alex Moran, Neil Keane; Sean O'Neill, Gary Saunders, Jack Lacey; Barry Howlin, PJ Daly; Dean Brophy, Jack Owens, Damon Larkin; Conor Goode, Daragh Galvin, Sean Michael Corcoran. SUBS: Seth Mooney for Fingleton (half time), Ross Bolger for Galvin (40 minutes), Cathal Doyle for Corcoran 49 minutes), Fionn Holland for O'Neill (57 minutes), Dylan Kavanagh for Holland (58 minutes, injury)
DUBLIN – Josh O'Néill; Michael Ó Conraoi, Marcus Mac Conchoirgí, Ruairi Ó Dubhair; Lee Ó hAogain, Cillian Mag Aonais, Séan Ó Fuaráin; Conchúr Ó Tirial; Stiofán Ó Brion Braiden; Seanán Mac Fearchair, Daragh MacGhiolla Mhearnóg, Ciarán Mac Arcail; Conchúr Chawke; Ciaran Ó Murcha Luke Mitchell, Antoine Ó Coinn.
SEE ALSO – Kilkenny hurler looking for Laois votes on Dancing with the Stars