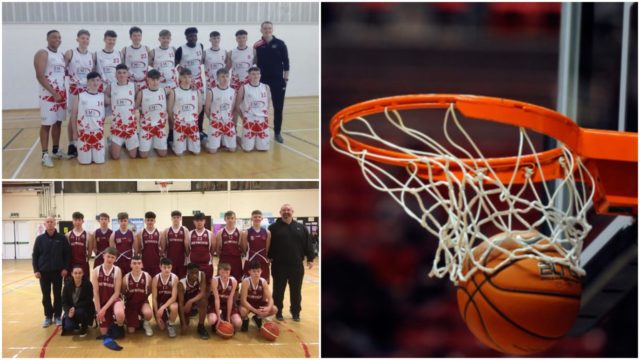 Two Laois schools have qualified for the quarter finals of their respective All-Ireland basketball competitions this afternoon.
Portlaoise CBS emerged through two U-19 'A' Qualifiers today to progress while Heywood CS did the same in the 'B'.
Portlaoise CBS will now face St Malachy's College Belfast in the quarter final on Monday February 3.
While Heywood will take on St Patrick's of Armagh in the quarter final on Wednesday January 29.
There are six teams remaining in each competition with two set to be drawn out into the semi finals and the remaining four playing quarter finals.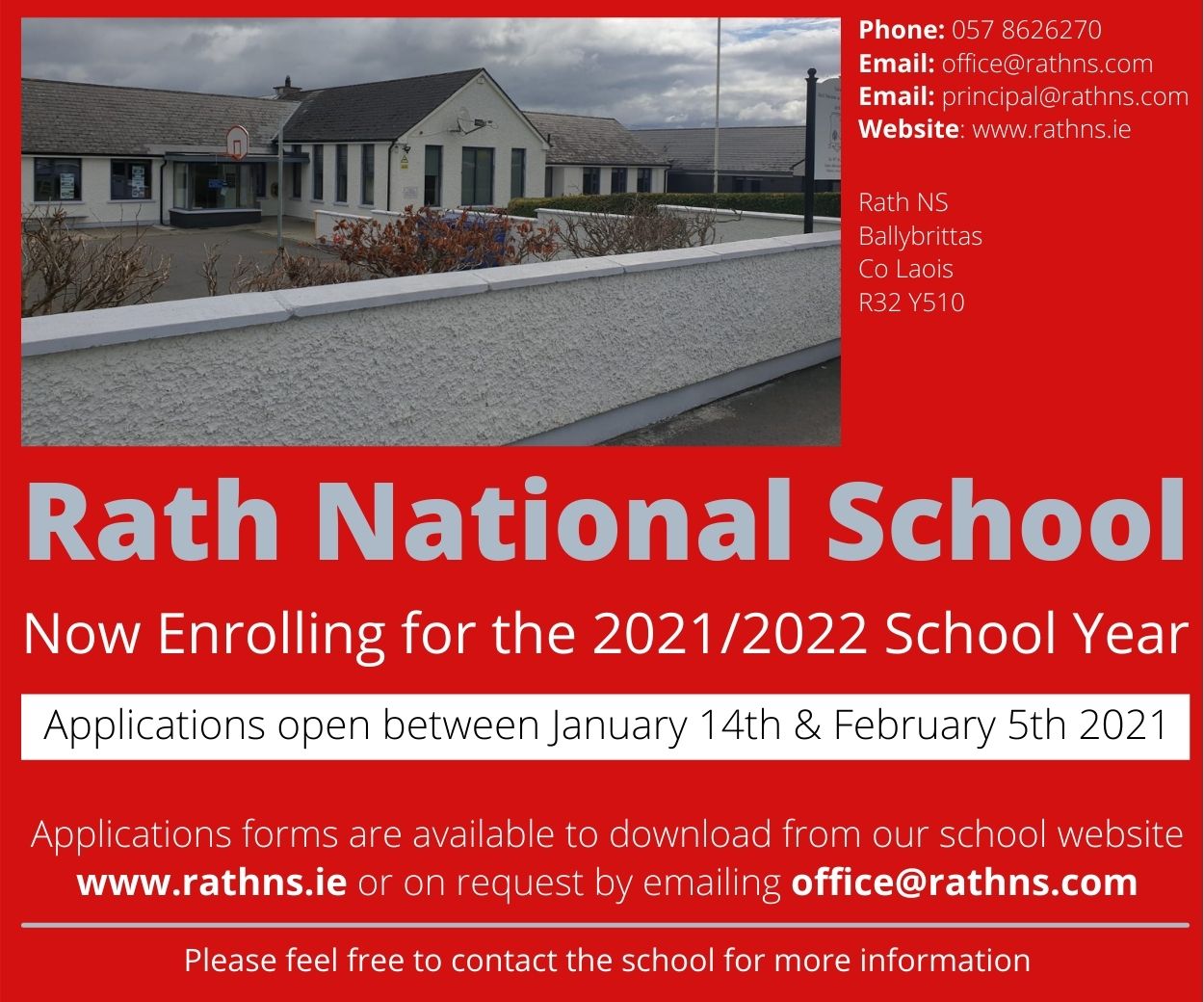 Here is a run down on how both got on.
---
PORTLAOISE CBS
Portlaoise CBS were in Galway for their 'A' playoffs this afternoon where they faced hosts Colaiste Iognaid of Galway and Douglas CS of Cork.
They took on Colaiste Iognaid and emerged from a really tough and scrappy affair.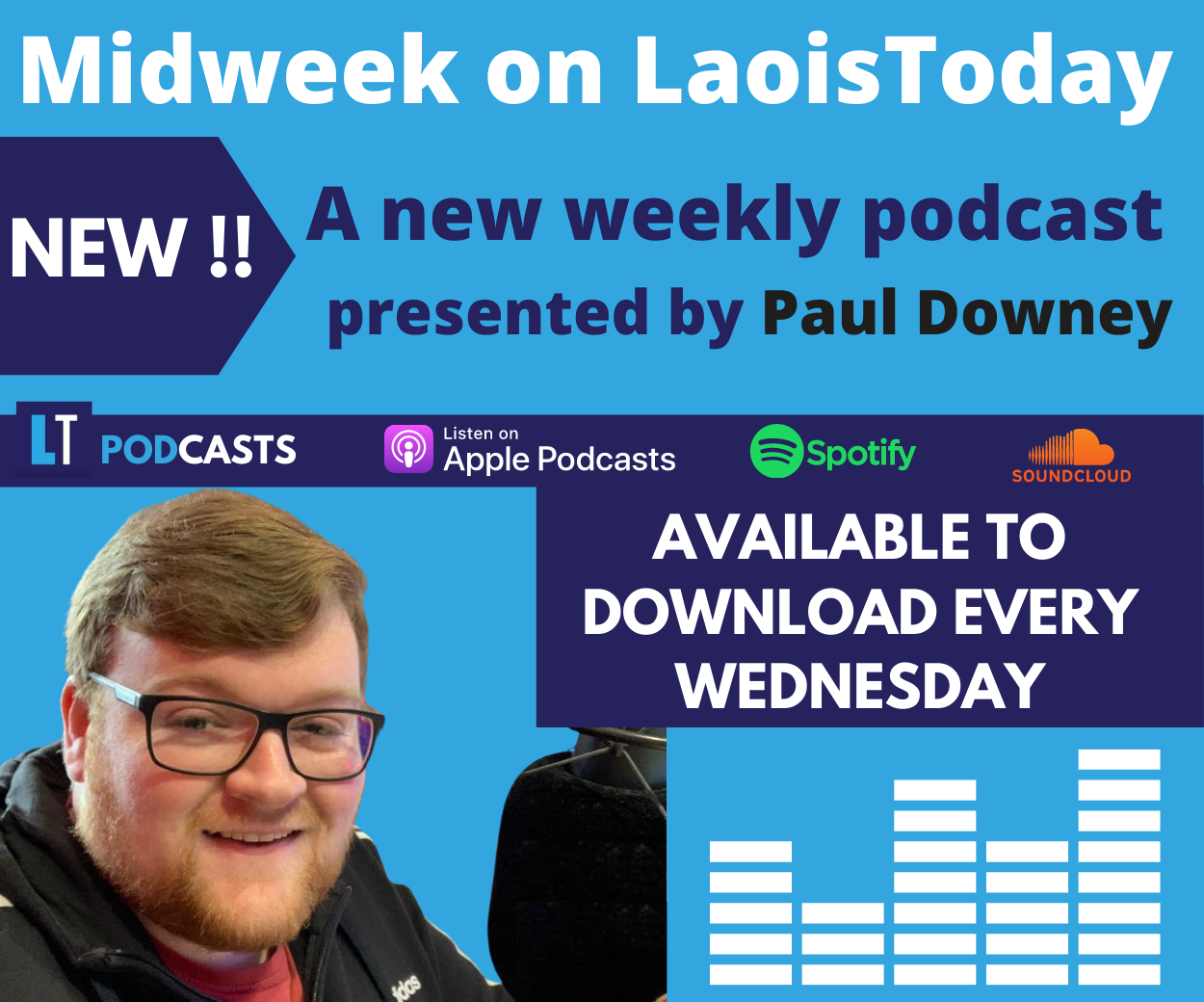 Portlaoise dominated the first quarter and went in 20-9 ahead but the home side took over after that and won the next two quarters to narrow Portlaoise CBS' lead to just three points.
However, the Laois lads rallied again and ran out 61-55 winners.
Portlaoise had a quick turnaround to face Douglas and they lost the first quarter 18-16.
However, they turned it around in the second quarter to lead 34-31 at half time.
The game swung back Douglas' way in the third quarter as they re-took the lead by 44-43 to set up tense final quarter.
But the CBS played their best basketball of the season and, with the crowd behind them, they went on to win 64 to 51.
Teacher and coach Peter Duignan said: "This is a huge achievement for the lads and the school.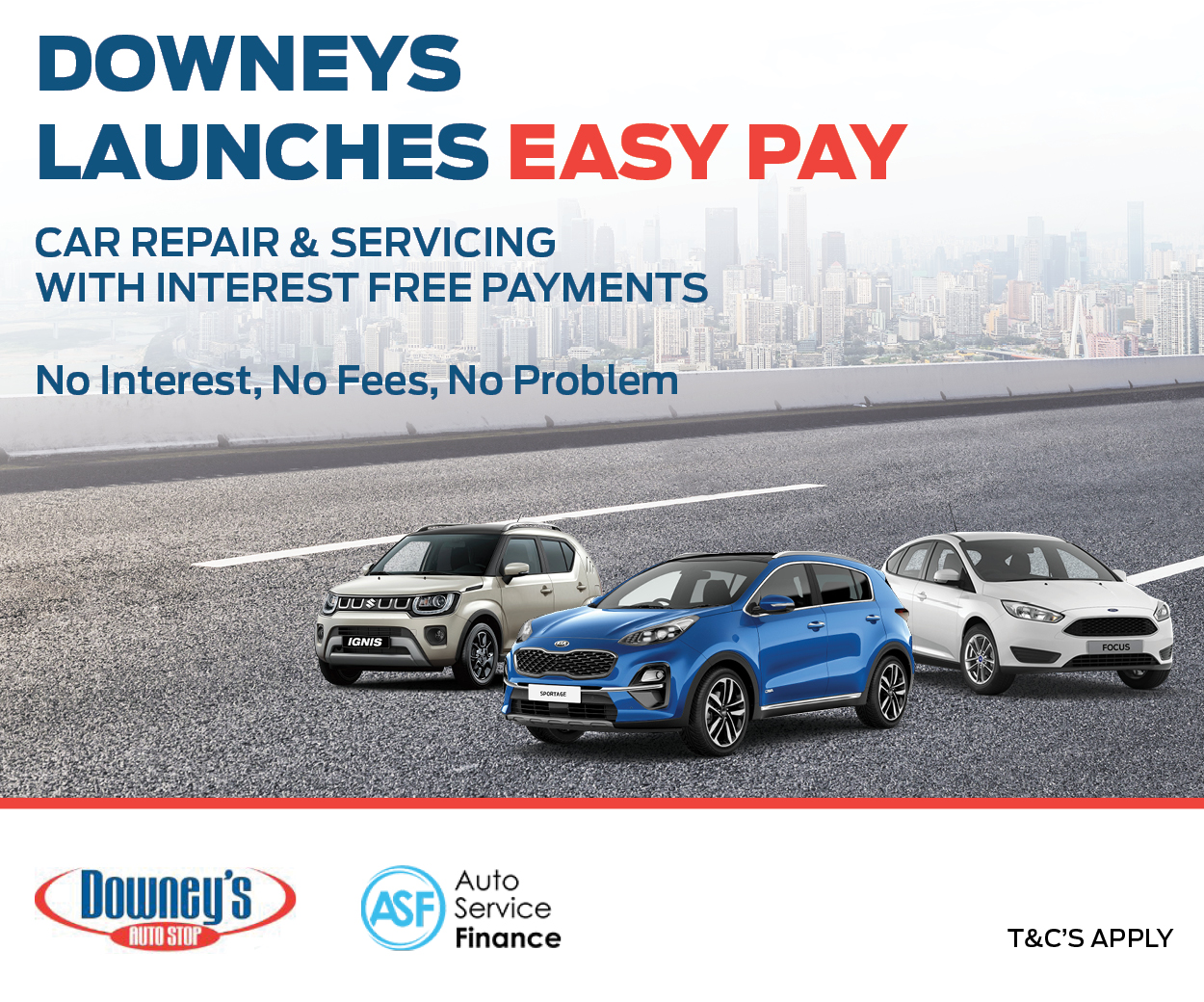 "They have represented their school with distinction over the years and this is just rewards for all of their efforts that they now have the chance to go further in the All-Ireland.
"The 'A' standard is extremely competitive but these lads have shown they are capable of mixing it with the very best."
PANEL: Rian O'Connell, James Connolly, James Phelan, Tom Gbenoba, Dylan Phelan, Niall Carey, Sam Wynne, Kevin Swayne, Ben O' Reilly, Jordan Ikpomwen, Darragh Beere, Jake Conroy, Peter Monnelly, Christian Kenny-Oman
---
HEYWOOD CS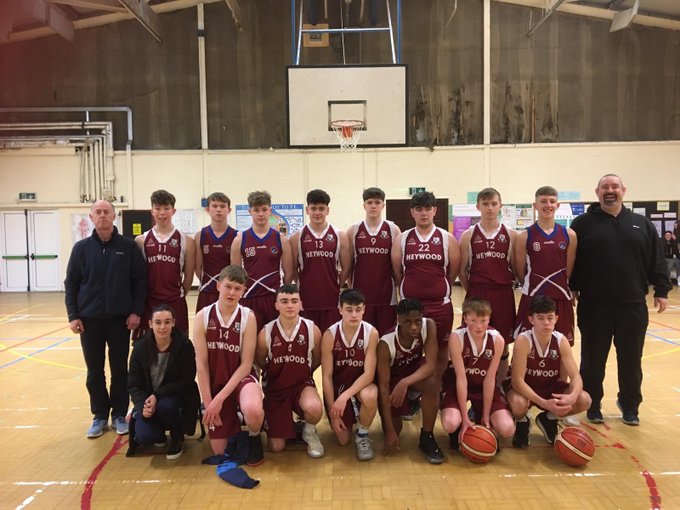 First up for Heywood today was Thurles CBS. In a very tight first quarter, Heywood scored well on the fast break and shot well from outside too but Thurles had two excellent shooters who kept them in it as they trailed 25-20 at the end of it.
Heywood, coached by Ms Vivian Holmes, Phil Bowe and Keith Conroy, came out strong in quarter two and upped their intensity on defence to push into a 43 to 29 lead at half time.
The third and fourth quarters followed the second quarter style of play with Heywood scoring well from set plays and punishing Thurles on the break whilst keeping Thurles very quiet on the scoring front.
The third quarter score was 62-39 with Heywood winning 72 to 44.
St Declan's were up next for Heywood and this was a winner-takes all affair as they had also beaten Thurles.
Like Heywood's first game the first quarter was a tight affair with the lead going back and forth for a few minutes but at the end of the quarter Heywood had started to put their stamp on the game and led 14-8.
The second quarter was probably the turning point in that St Declan's point guard and best player got into foul trouble and had to sit out for a while. Heywood really took command after that and pushed ahead 31-15 at the half.
Heywood took over completely in the third quarter and scored freely at every opportunity. Heywood finished quarter three 53-25 ahead and though Heywood ran in their full panel for the remaining quarter they scored heavy again on the break and shot very well from the three point line running out easy winners 72-34. Heywood had big tallies over the two games from Eoin Fitzgerald, Davin McEvoy, Conaire Gee, Paddy Mulligan, James McWey and when called on Mike O'Connor, Ben Mc Donald, Jamie Drury, Odhran Delaney Alan McWey all scored on the break and shot some huge threes.
PANEL: Conaire Gee, David McEvoy, James McWey, Eoin Fitzgerald, Patrick Mulligan, Odhran Delaney, Ben McDonald, Jamie Drury, Conor McWey, Samuel Ajayi, Emmet Moore, James Hennessy, Alan McWey, Mike O'Connor
SEE ALSO – Strong Scoil Chríost Rí go in search of more All Ireland basketball medals