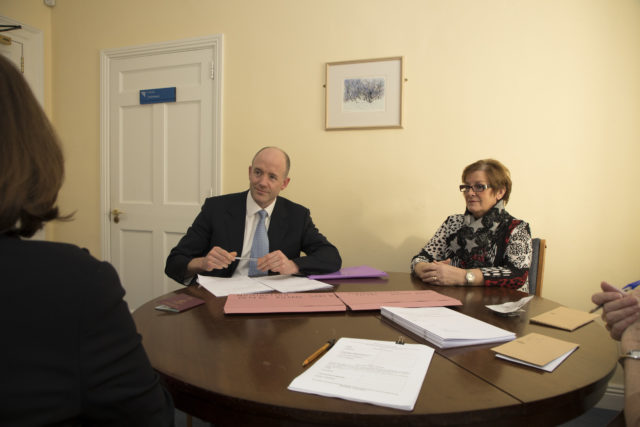 Dr Cathal Berry – a doctor and former army ranger – has been living in Portarlington for the last 16 years and as a independent candidate in Kildare South in the General Election, he is hoping to win a Dáil seat for the Laois-Offaly part of the constituency.
"With over 12,000 people living in the Laois/Offaly part of the constituency it is critical that they are not forgotten," he said this week.
"As someone who has lived in Portarlington for 16 years I understand that having a Laois/Offaly based representative is vital.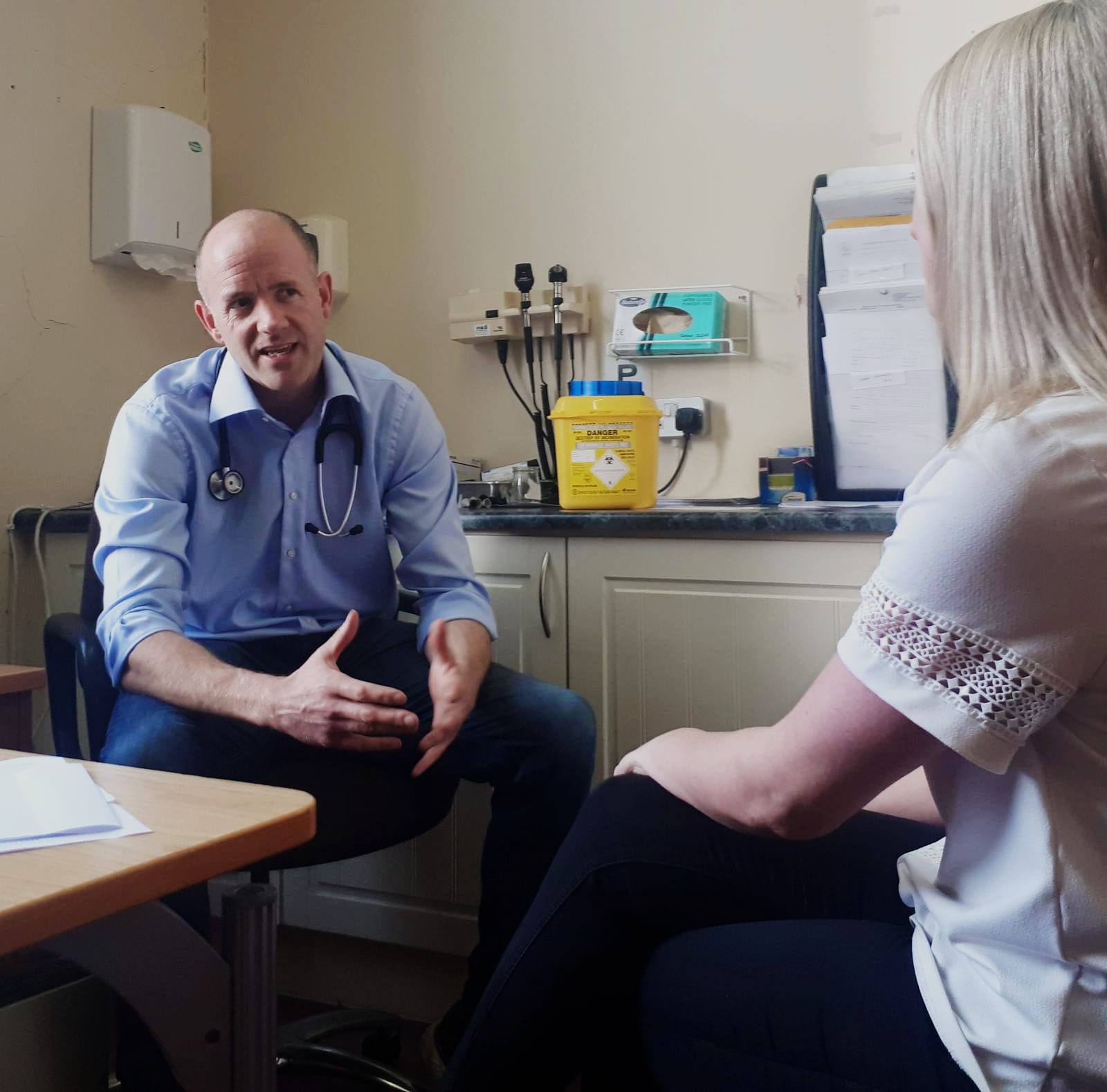 "There are four seats in this constituency, so three can go to Kildare but one just must go to Laois/Offaly.
"As a sporting mad county with a huge respect for fair play I don't think Kildare people would have a difficulty with this.
"I've already selected my constituency office on the Main Street in Portarlington to ensure access to a TD for people from Laois-Offaly and with your help I'll be occupying it in just 18 days' time.
"The constituency has been dominated by big party politics for decades, but with the creation of an additional seat at the next election it's now time that the people of Kildare South are represented by an independent voice," he added.
As an independent TD, Cathal can focus exclusively on solving the issues in the constituency rather than being distracted by wider political tribalism, he says.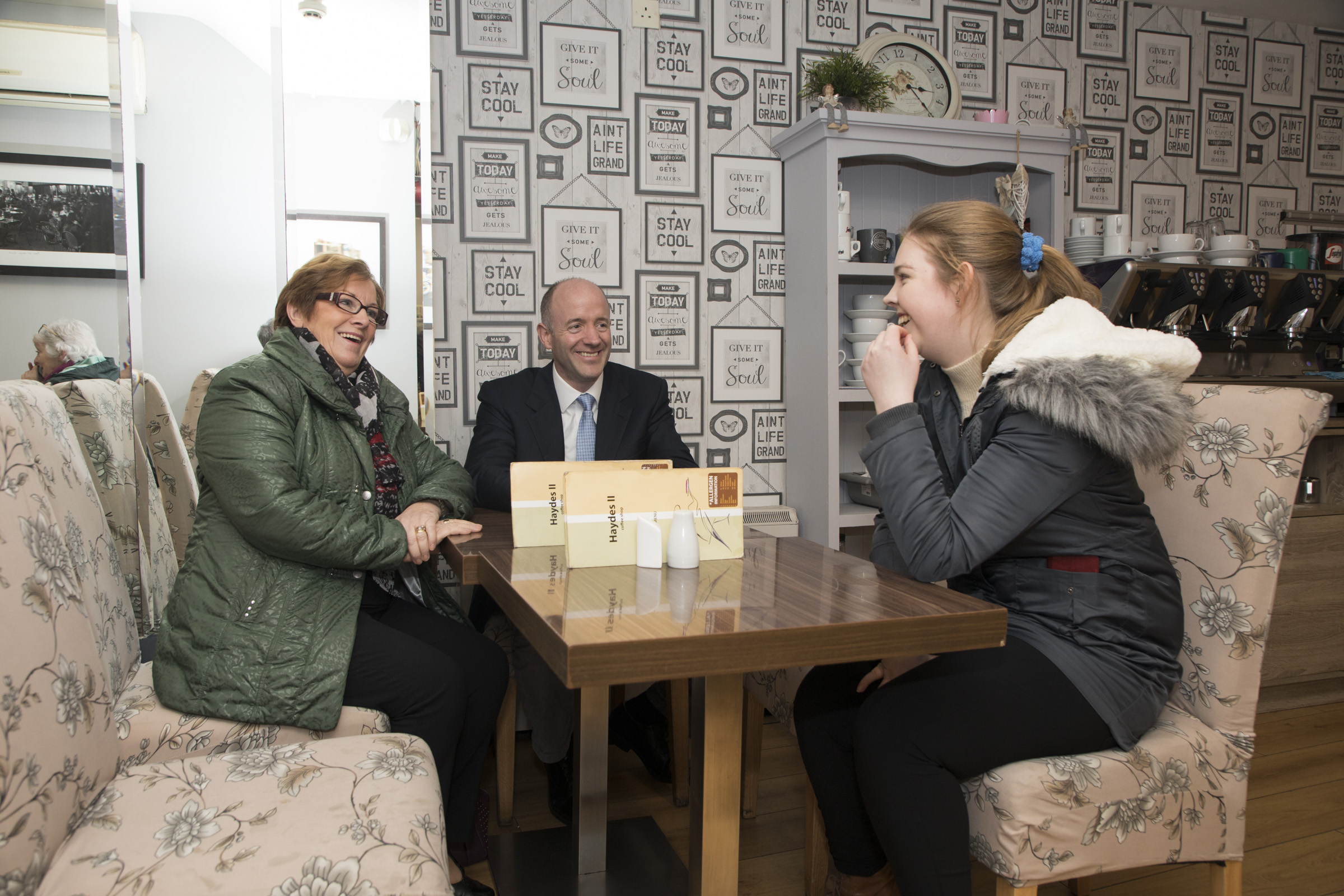 Married to Orla, the couple have two young children, Tom (4) and Katie (2) who will be starting school in Portarlington in the coming years.
"And I hope I'll be supporting them in McCann Park in a few years!" he says.
In his spare time, Cathal enjoys running in Carrick Wood and family strolls in Emo Court.
Originally from Ballyduff Upper in County Waterford, Cathal grew up on a family fam before joining the Defence Forces at the age of 18.
Cathal is not a career politician. He is a doctor and decorated veteran of the Irish Defence Forces (DF) who has been based in the Curragh Camp in County Kildare for the last 25 years.
When elected Cathal will champion the following issues affecting his town;
More Gardai are needed in the town and a visible GS presence on the streets and surrounding areas is required.
The implementation of an Urban Renewal incentive for the town centre & a reduction in commercial rates.
Cathal hasbenefitted enormously from Education in his life. He knows that it is the key to unlocking potential and ending inequality. It is therefore vital that it be properly resourced. Having repeated his Leaving Cert in Colaiste Iosagáin in Portarlington he fully appreciates the need for a new school in the town.
As the son of a Farmer, Cathal will support Farmers. Farming is the backbone of vibrant rural communities and must be protected.
Staffing of the Data Protection Commissioners Office on Station Road is a priority for the town.
Investment in the Midlands Regional Hospital, Portlaoise and better resourcing of Portarlington's Primary Care Centre.
Working in the voluntary, private and public sectors, both nationally and internationally, Cathal has established a reputation for honesty and hard work.
Cathal's top priority is Healthcare. He is uniquely placed to provide insight, guidance, expertise and leadership in the creation of a Health Service the people of Ireland deserve.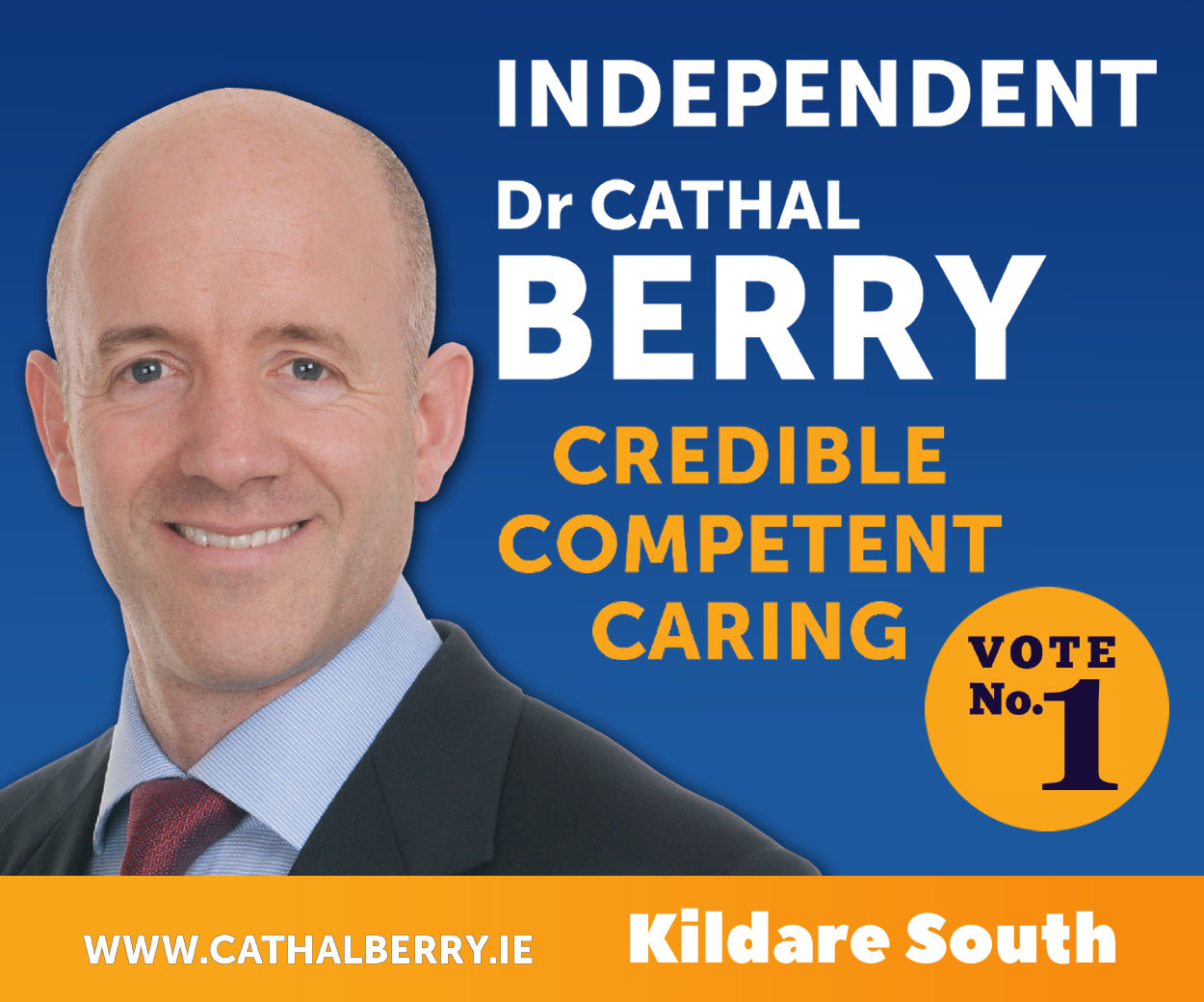 He is fully committed to improving our Health Service and to reducing patient waiting lists.
He has first-hand, frontline experience of the significant challenges and indeed, frustrations faced by patients, nurses, doctors and administrative staff.
Cathal has always put Ireland first and now, as a veteran and Doctor, he will continue to dedicate himself to serving others. Cathal has served as a soldier in some of the most dangerous regions, protecting some of the world's most vulnerable people and proven himself to be competent and principled.
There are many serving members of the Defence Forces, veterans and military families living and working in the constituency. Cathal is committed to investing in the future of the DF, in recognising the unique nature of military service and the benefits it brings to Irish society as a whole.
Dr Cathal Berry will support his area in becoming the most vibrant, environmentally conscious and safest constituency in Ireland. He has the strategic vision, the skills and experience to lay the foundations and take the necessary steps for Ireland to grow, modernise and lead on the world stage.
Cathal believes that if we continue to vote the way we always vote then we can never expect different outcomes and consequently, we will never see our constituency and our country modernise and we can never address the inefficiencies we all experience in our public services, Cathal is not offering change for the sake of change, he is promising the people of Kildare South tangible progress and improvements across his priority areas.
A vote for Dr Cathal Berry is a vote for meaningful change.
---
Listen to the latest LaoisToday Talking Politics Podcast. 
SEE ALSO – Check out all our 2020 General Election coverage here