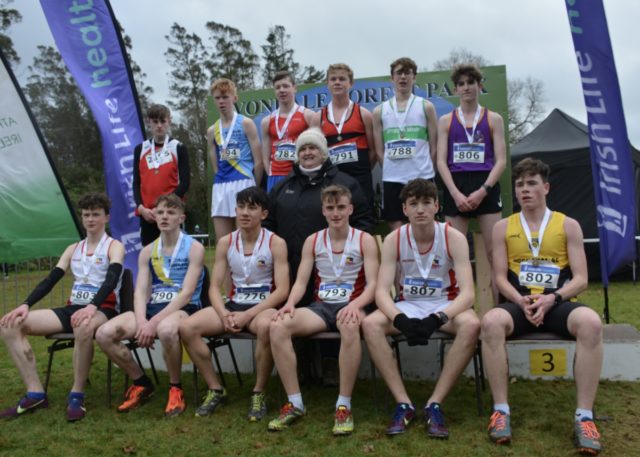 Avondale House, Rathdrum Co. Wicklow was the venue on Saturday 8th for the All-Ireland Grade B.
This event brings the curtain down on the 2019 / 2020 athletics season, for Clubs and Counties, and some 1,350 athletes from U-11 to Masters (where over 70 competed, on what is a beautiful setting but a testing hilly course.)
Storm Ciara was on everyone's mind, and fortunately the only sign of her during the juvenile races, was a hail shower at the start of the Girls U-11 – the remaining juvenile programme was in calm and dry conditions.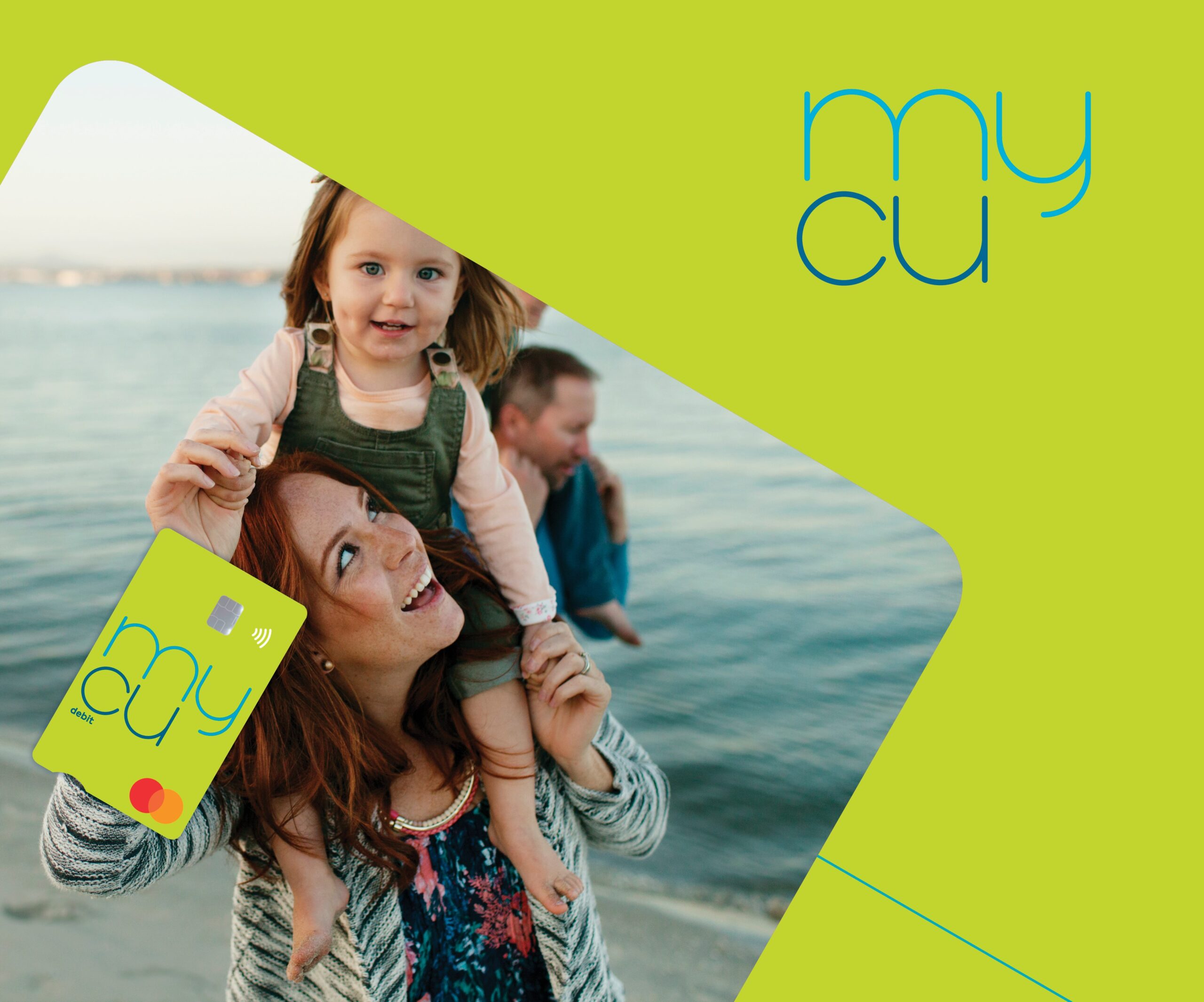 Laois was represented by athletes from St. Michaels, St. Abbans, Ballyroan-Abbeyleix and Oughaval AC.
All in all, it was a great day's running. Overall the Laois won an U-15 boys silver county team medal,  U-17 girls gold county team medal and U-17 boys county team medal.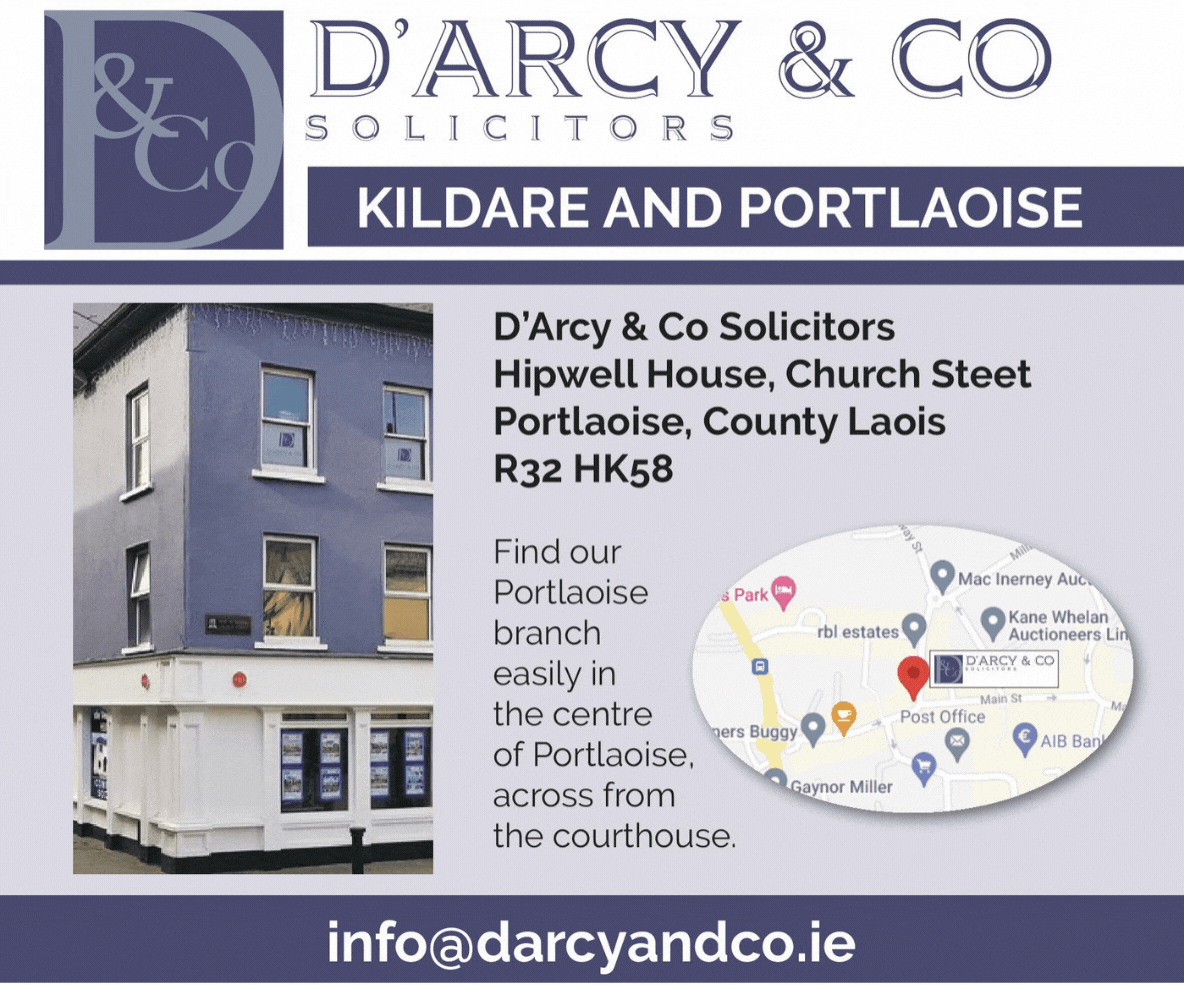 And as for the clubs:
St. Abbans had overall, 4 Individual Podium Finishers and a Team Bronze. 
 Ballyroan Abbeyliex had a total of 6 Individual Podium Finishers.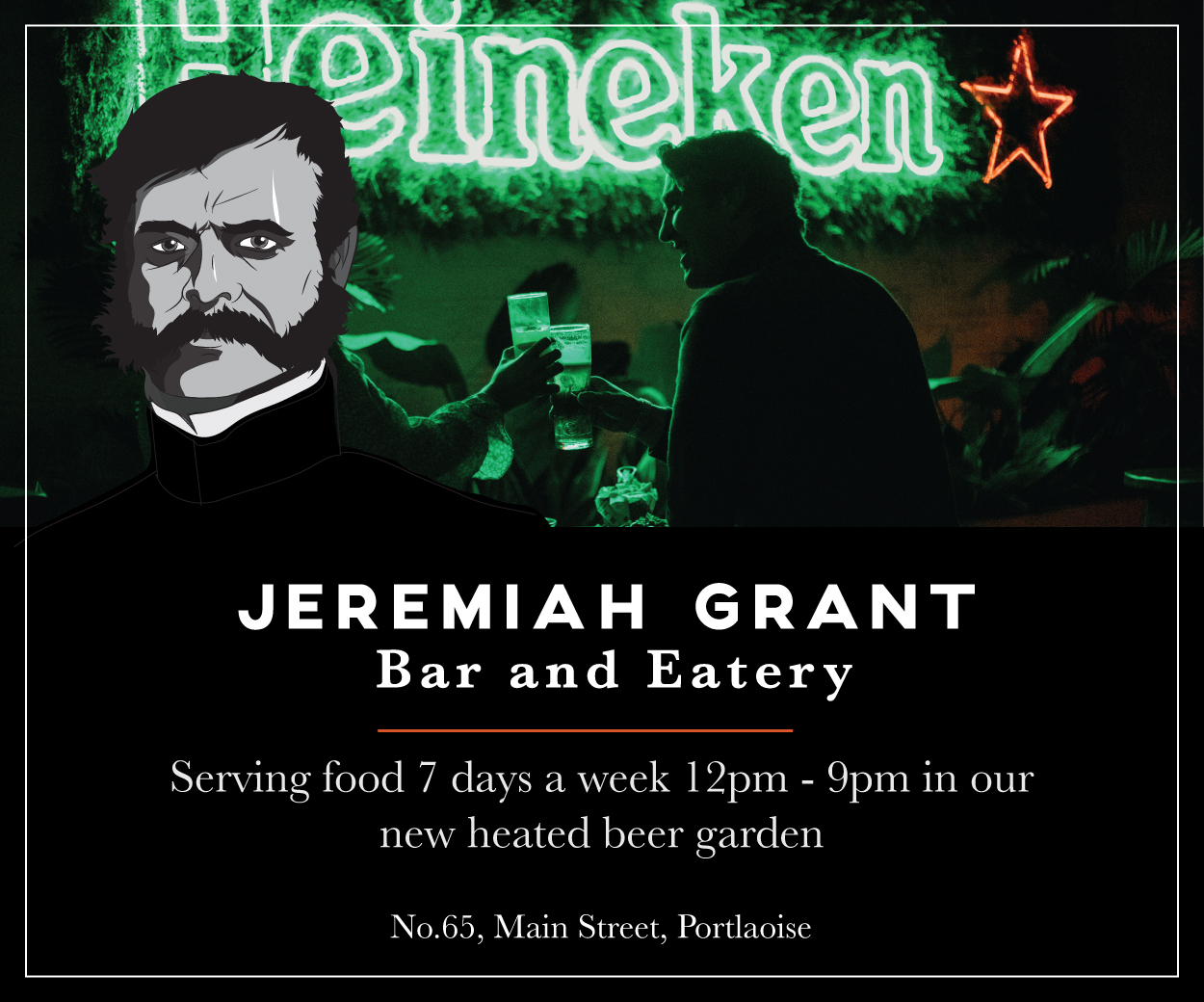 And finally Oughval AC finished the day off with a total of 3 individual Podium Finishers and 3 sets of Team Medals – their best ever performance at an All-Ireland Championships.
For Oughaval AC, who brought over 40 athletes to the event, it turned out to be their most successful day ever at an All-Ireland event.
First up was the Girls U-11 race – where 135 athletes took to the start line. Cara English from St. Abbans lead the Laois charge, finishing on the podium in 10th place.
The Oughaval team; Eliza McLoughlin, Sophie Poole, Heidi Browne and Lucy Hartigan ran in their first cross country event outside the county and found the conditions tough, but still finished their team event.
Boys U-11 had 115 athletes on the startline. Calem Buggy of St. Abbans was the first Laois athlete to finish.
He finished in a fine 9th place, securing his place on the podium. The Oughaval team of Tadhg Roberts, Luke Dunne, Thomas Foy, Joseph Kelly, Davoren Bennett and Jake Murray finished strongly in what was their first big cross country race.
Girls U-13 got the Laois supporters going, with Della McLoughlin of Oughaval AC in the leading group throughout the race. For a brief period she took the lead in the 80-plus strong field of athletes , but finished in a very fine 2nd place, her first Individual All-Ireland Medal.
In addition she led her team of Katie McLoughlin, Ella Dunne, Lucy Browne and Seren Robert to the Club Bronze Medals – their first All-Ireland Medals.
Boys U-13 set off at a brisk pace and the Oughaval athletes, Eolann Maguire, Patrick Hartigan and James Doyle battled all the way to the finish. 
Girls U-15 race gave great excitement to the Laois supporters, with the Ballyroan-Abbeyleix duo, Faye McEvoy and Niamh Tunney in the leading group throughout, and they finished 5th and 6th respectively.
They were well supported throughout by Kate Connolly (St. Michaels) and Audrey Byrne (St. Abbans) with Ciara Bowe and Emma Fitzpatrick (both Ballyroan Abbeyleix) completing the club and county teams.
In a big field of over 80 athletes, the county team were just outside the medals, a pity of a gutsy performance from all 6 runners.
Boys U-15 had two St Abbans athletes on the podium, with Adam Buggy 6th  and Eoin Cawley 11th– they lead their club team colleagues (Lee Murray and Sean O'Sullivan) to Team Bronze Medals. In addition, the Laois Team was completed by Oughaval AC athletes Richard McLoughlin, Ruairi Jago and David Miller, who took Silver.
The Oughaval Team of Richard, Ruairi, David, Killian Scully, Aaron Foley, Owen McGarry, Luke Buggy, Cillian Whearty and  Ross Harris finished outside the medals in 6th place.
Girls U-17 had a bigger field than usual, with a good number of teams representing.
Niamh McDonald( Ballyroan-Abbeyleix) led the Laois charge, and after being in the leading group for the entire race, finished in a fine 2nd place.
Her club colleague, Sadbh Moore battled strongly to finish on the podium in 8th place.
Kayla Darcy (Oughaval AC) came from 16th place on the last lap, to 12th and received an Individual Medal.
The 3 girls were well supported by Oughaval athletes; Jennifer Holland, Zoe Holland and Aoife Horgan to take the County Team Gold.
Kayla, Jennifer, Zoe, Aoife, Orlaith Miller and Cora Wilkie took Club Team Bronze for Oughaval AC.
Boys U-17 completed the event, and the Laois supporters had plenty to cheer about.
Evan Hogg (Ballyroan-Abbeyleix), Oisin Jago (Oughaval AC) and Jack McMahon (Ballyroan-Abbeyleix) all kept up in the leading group, with Evan finishing 2nd, Oisin 6th and Jack in 8th place.
They led the Laois team of Evan, Oisin, Jack, and Oughaval athletes; Daniel McLoughlin, Billy Ramsbottom and Jack Fennelly to County Team Silver Medals. Oisin, Daniel, Billy, Jack, Matthew Buggy and Conor Whearty took Club Silver medals for Oughaval AC.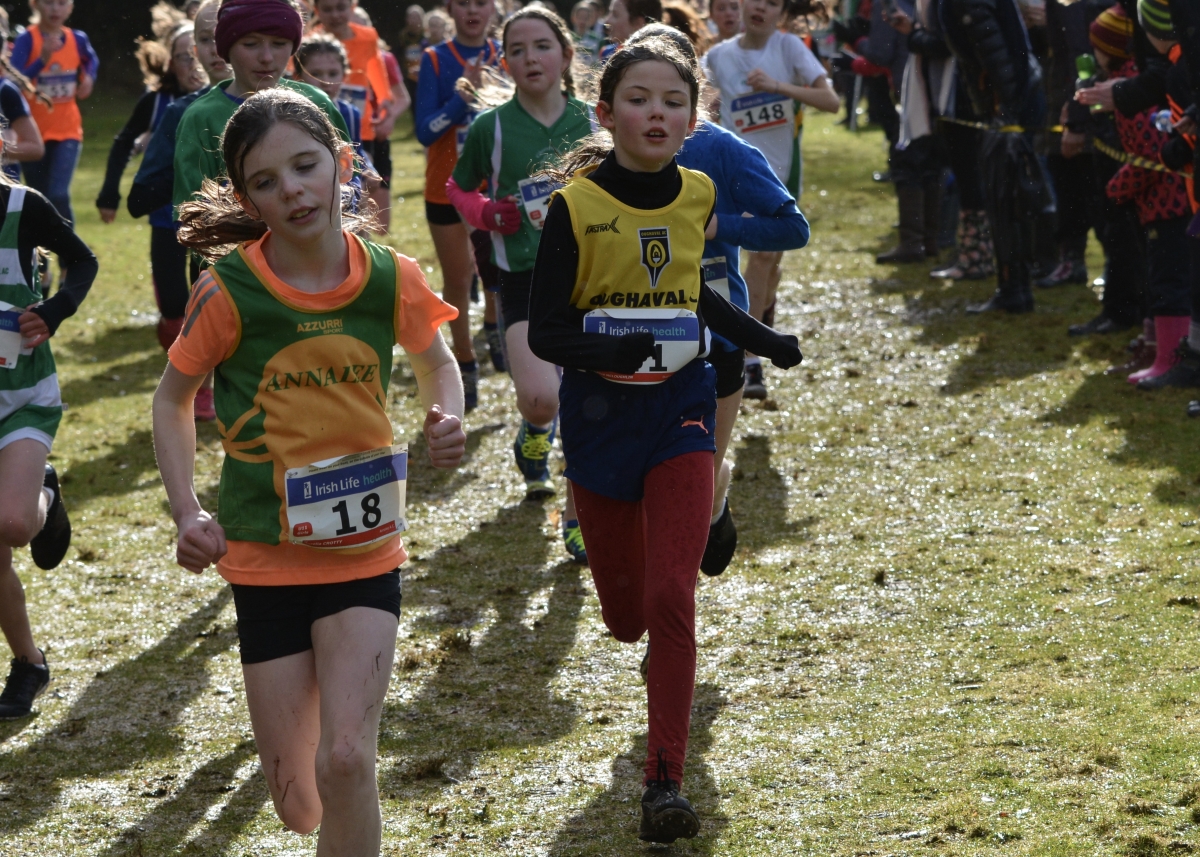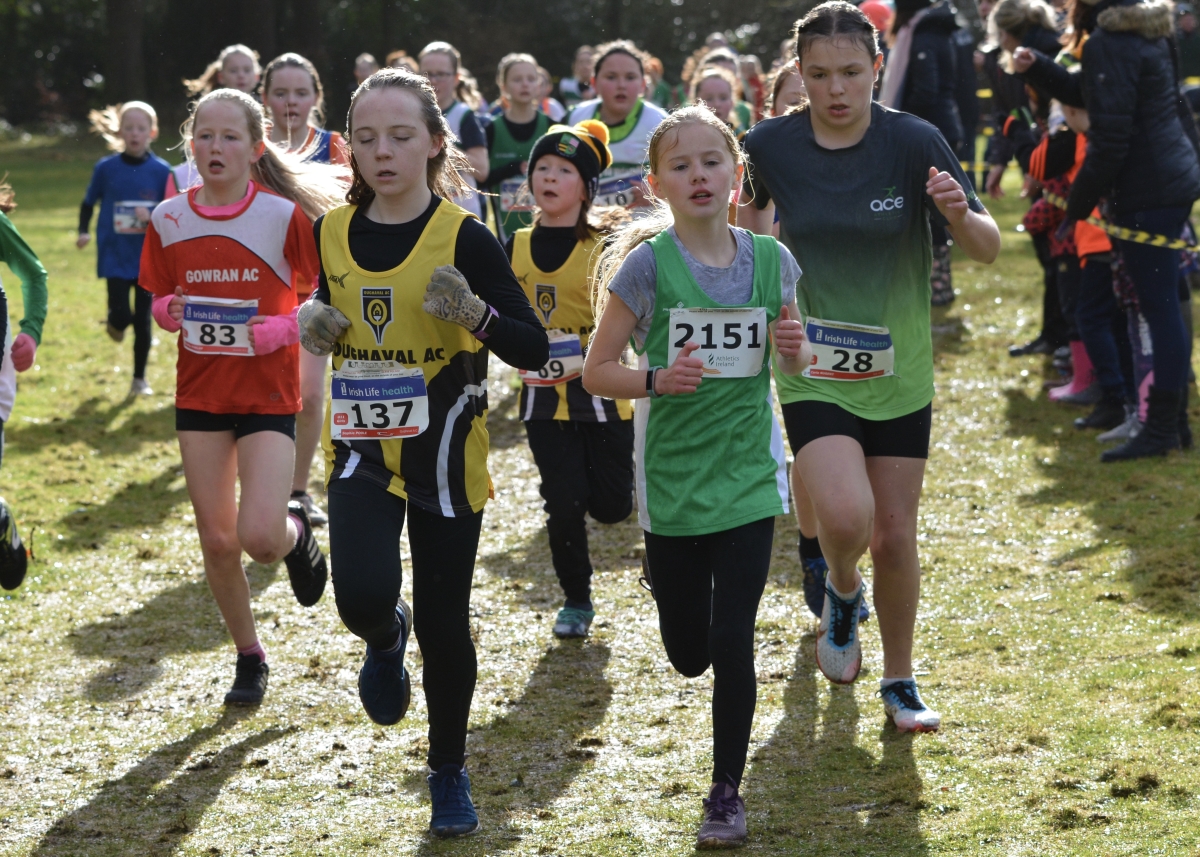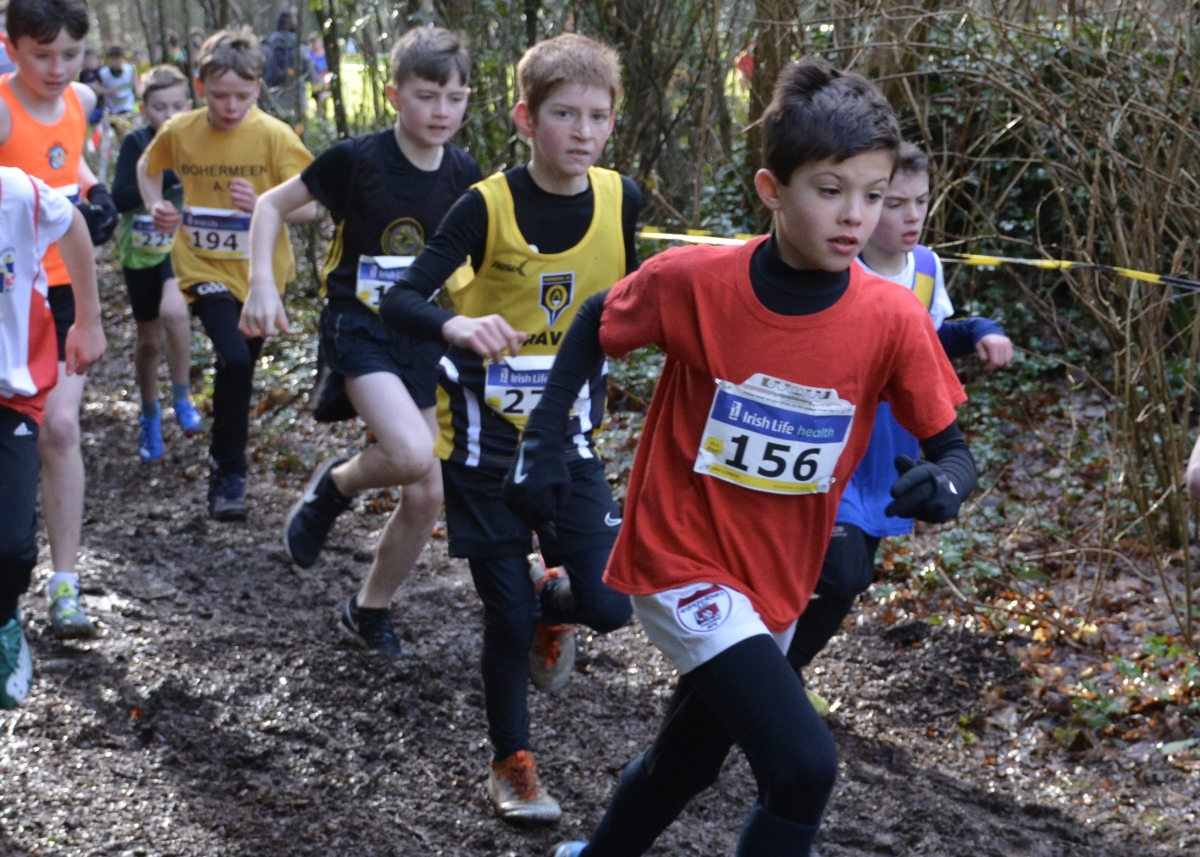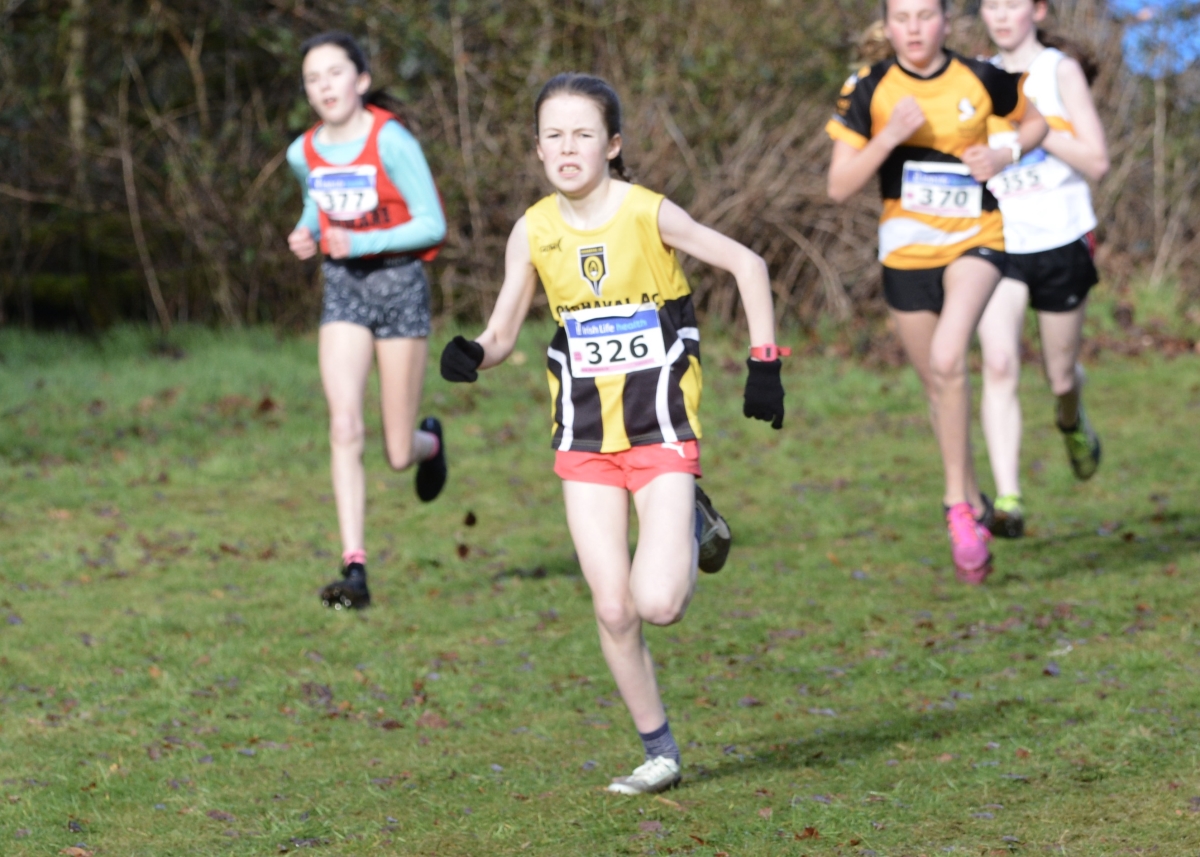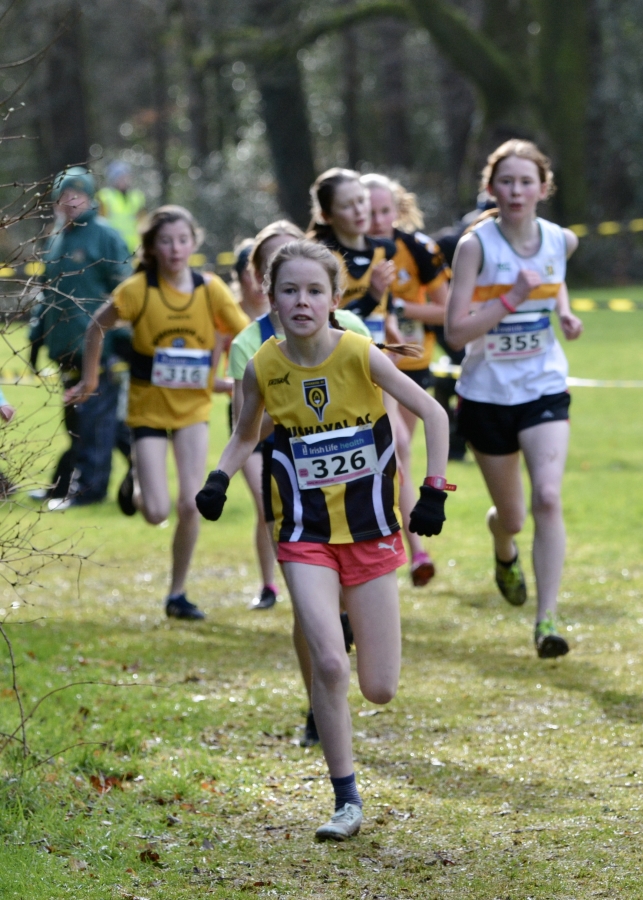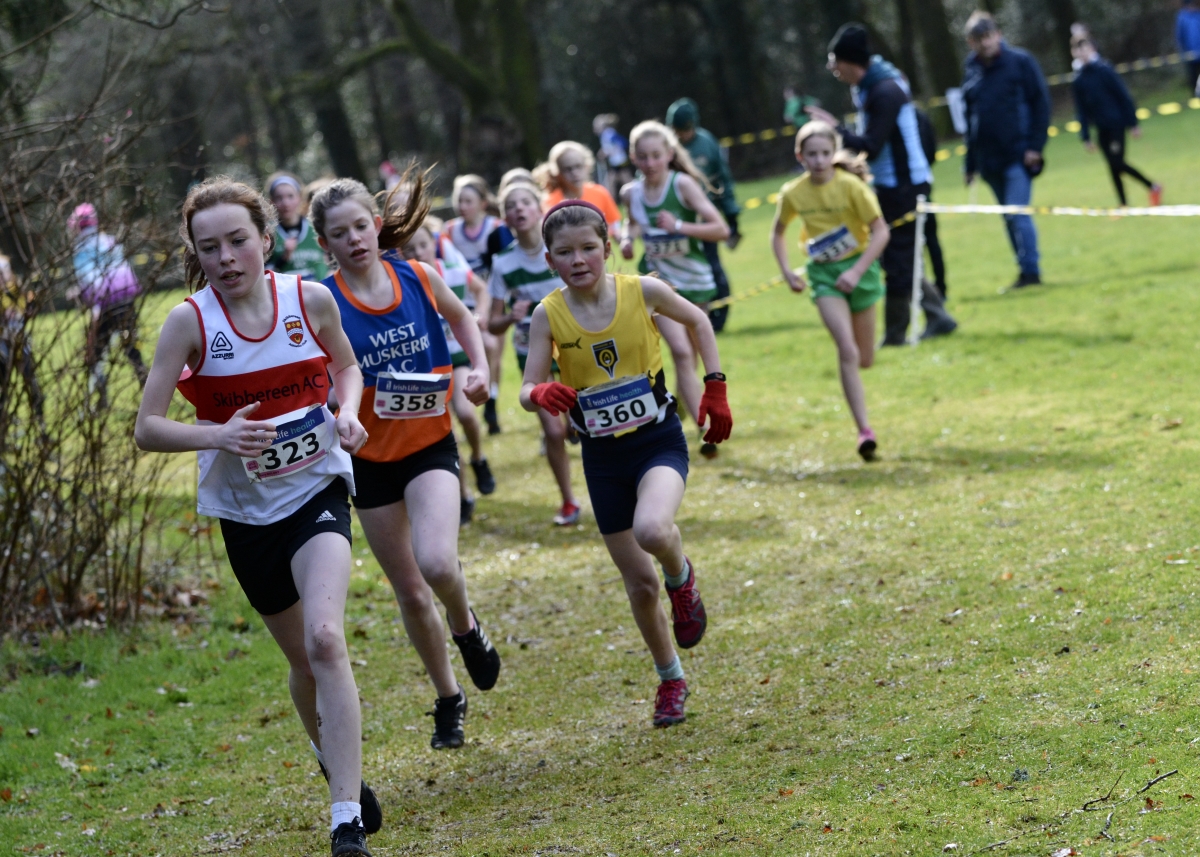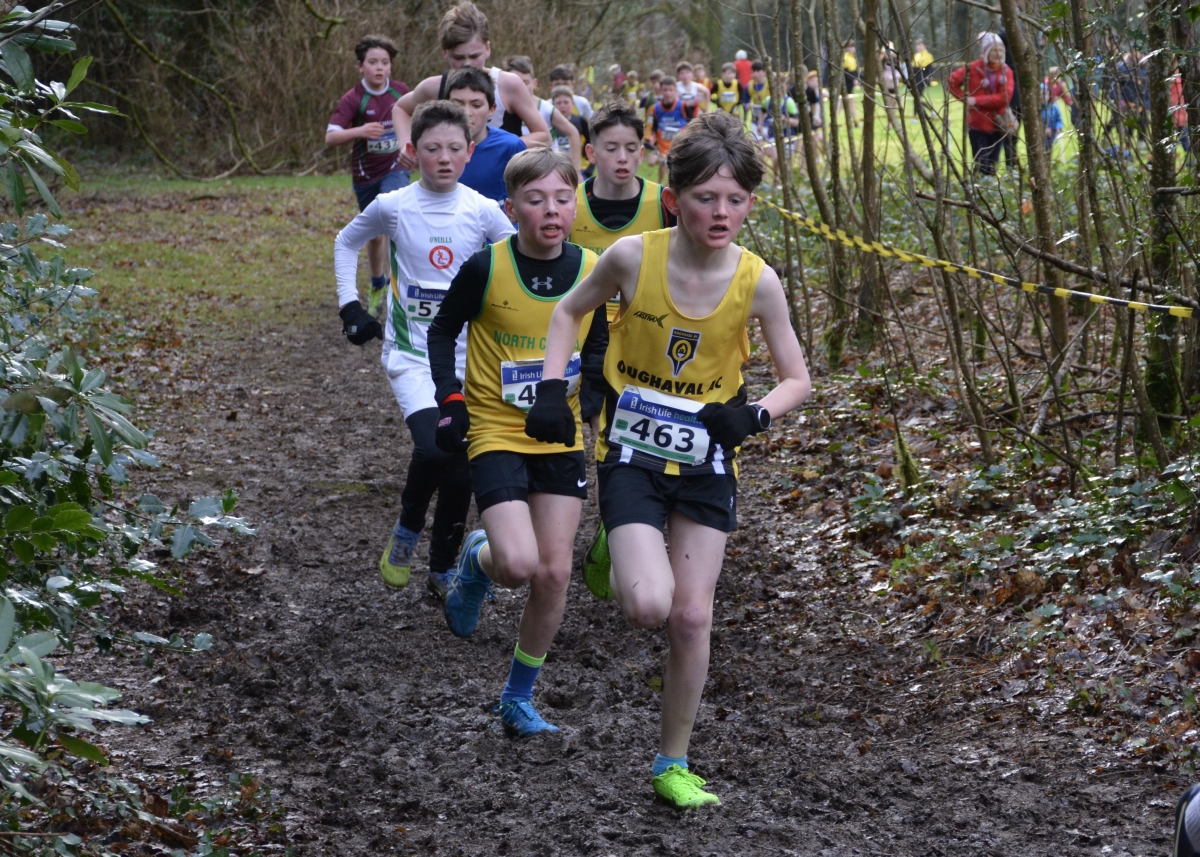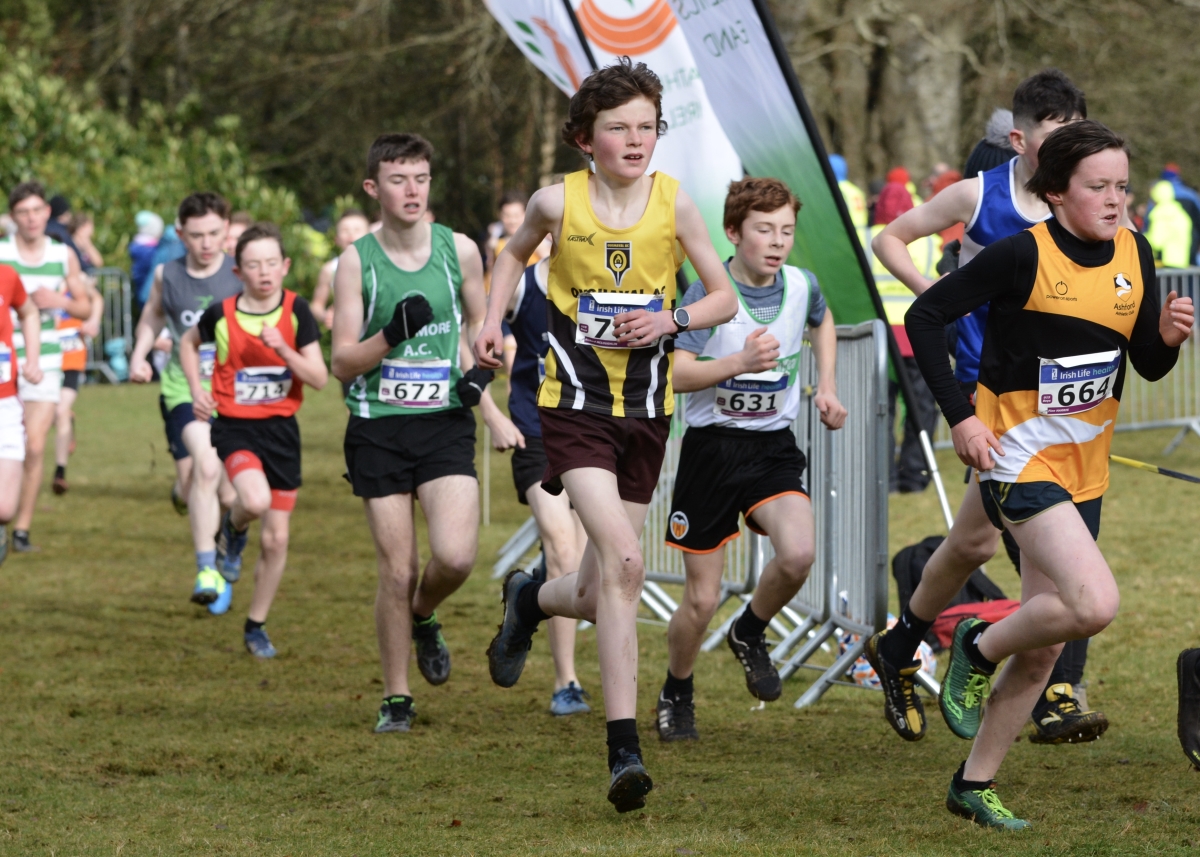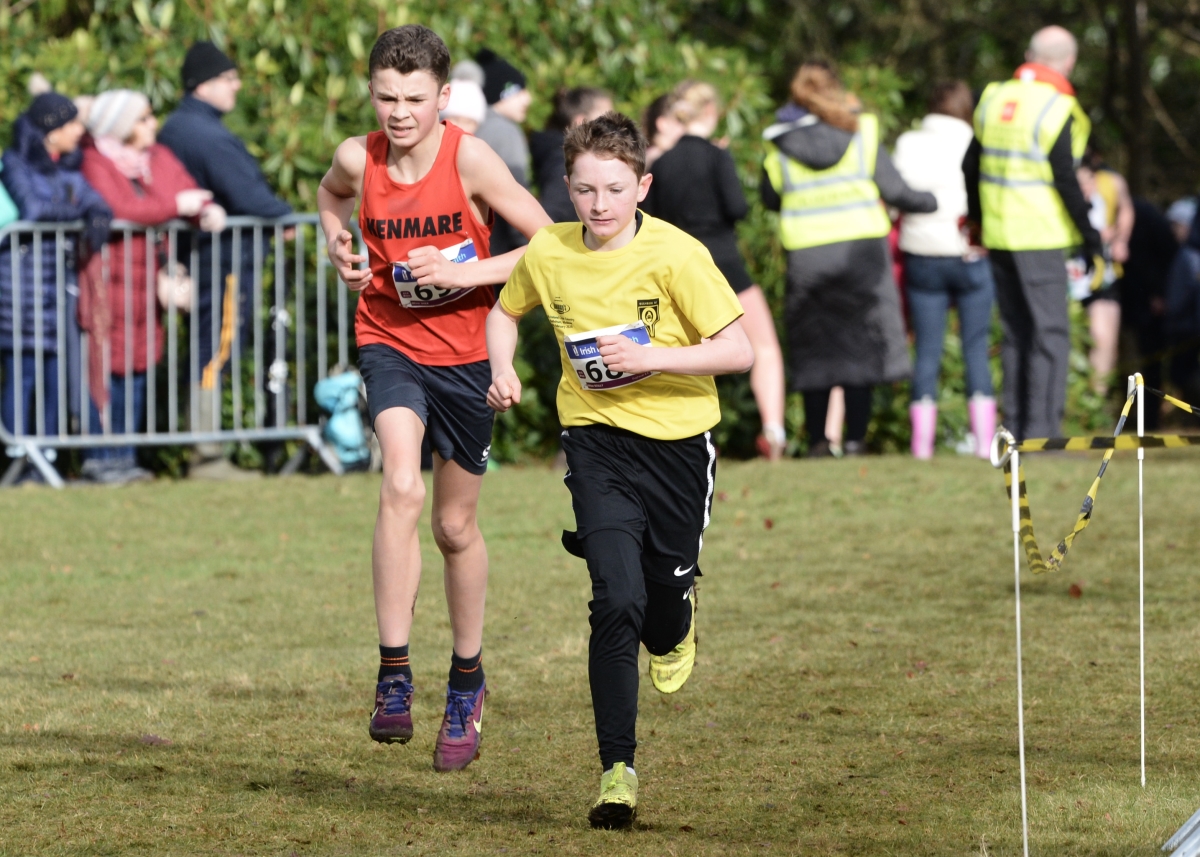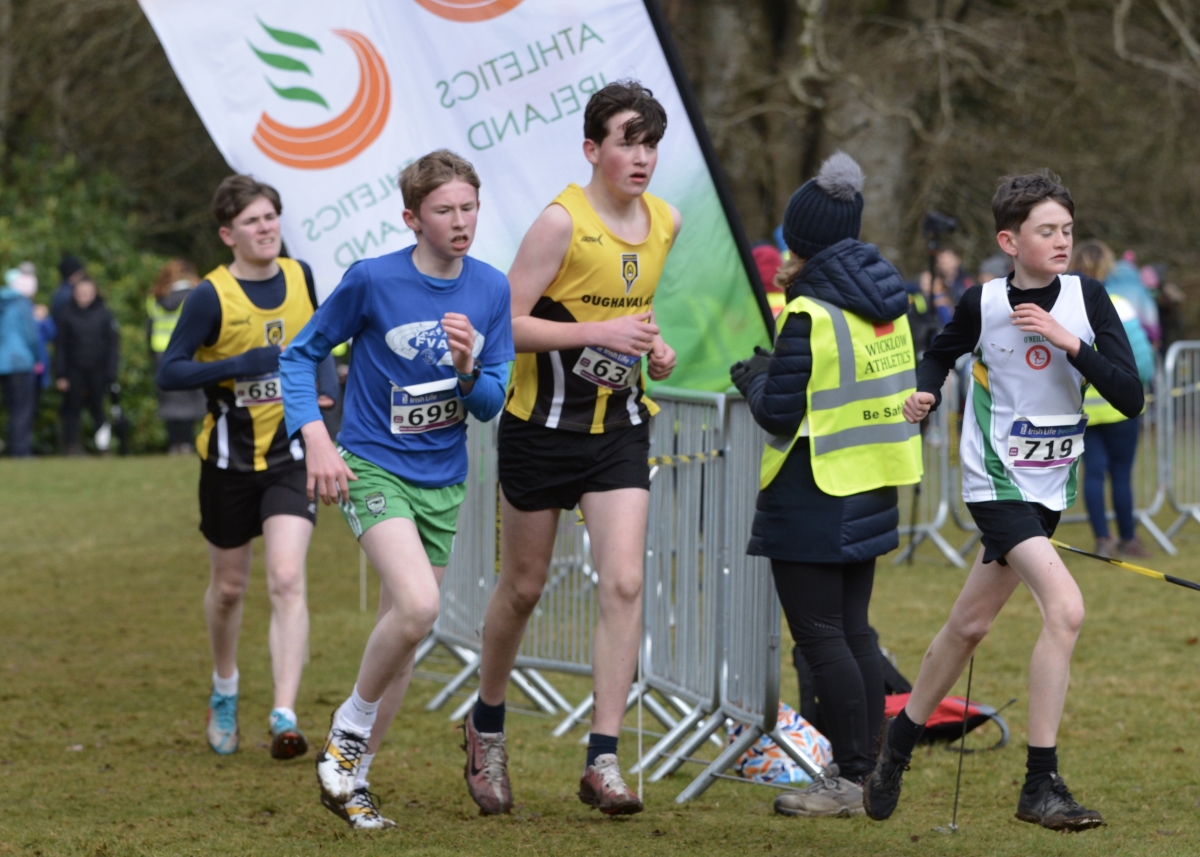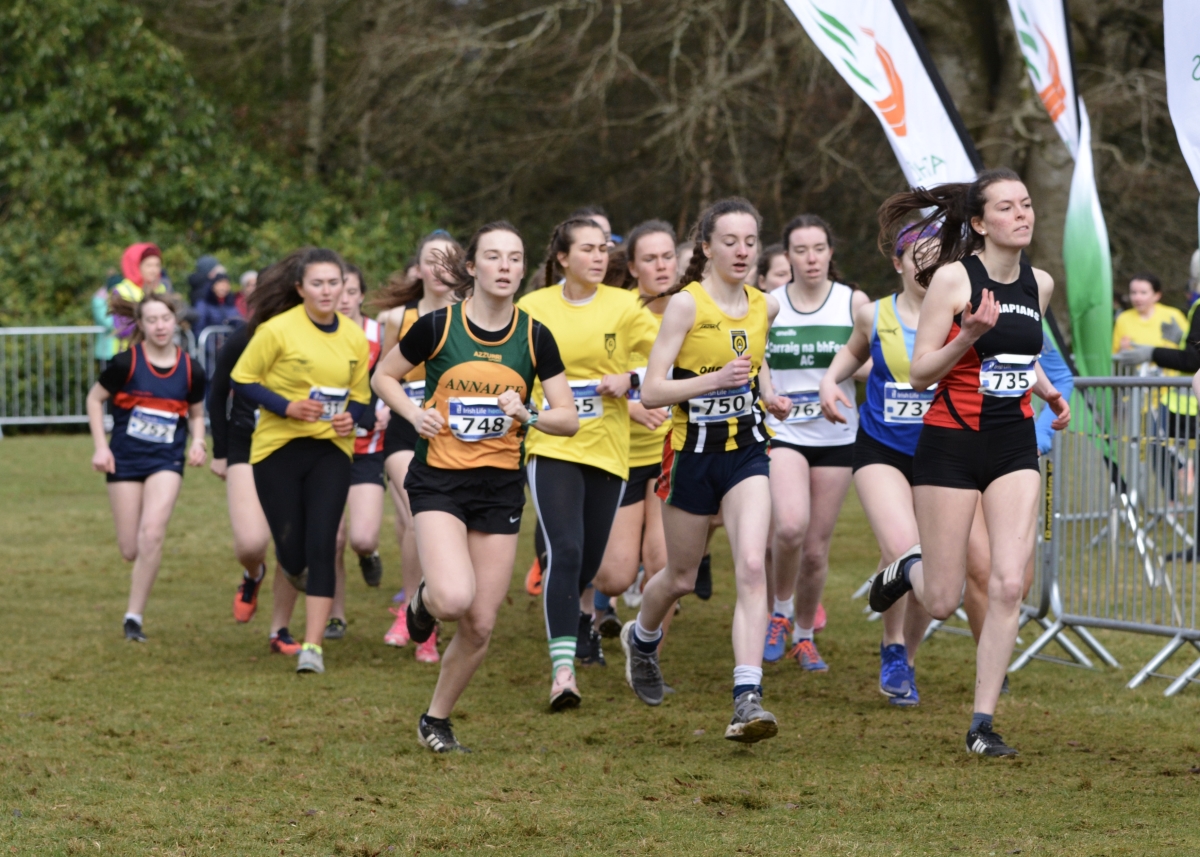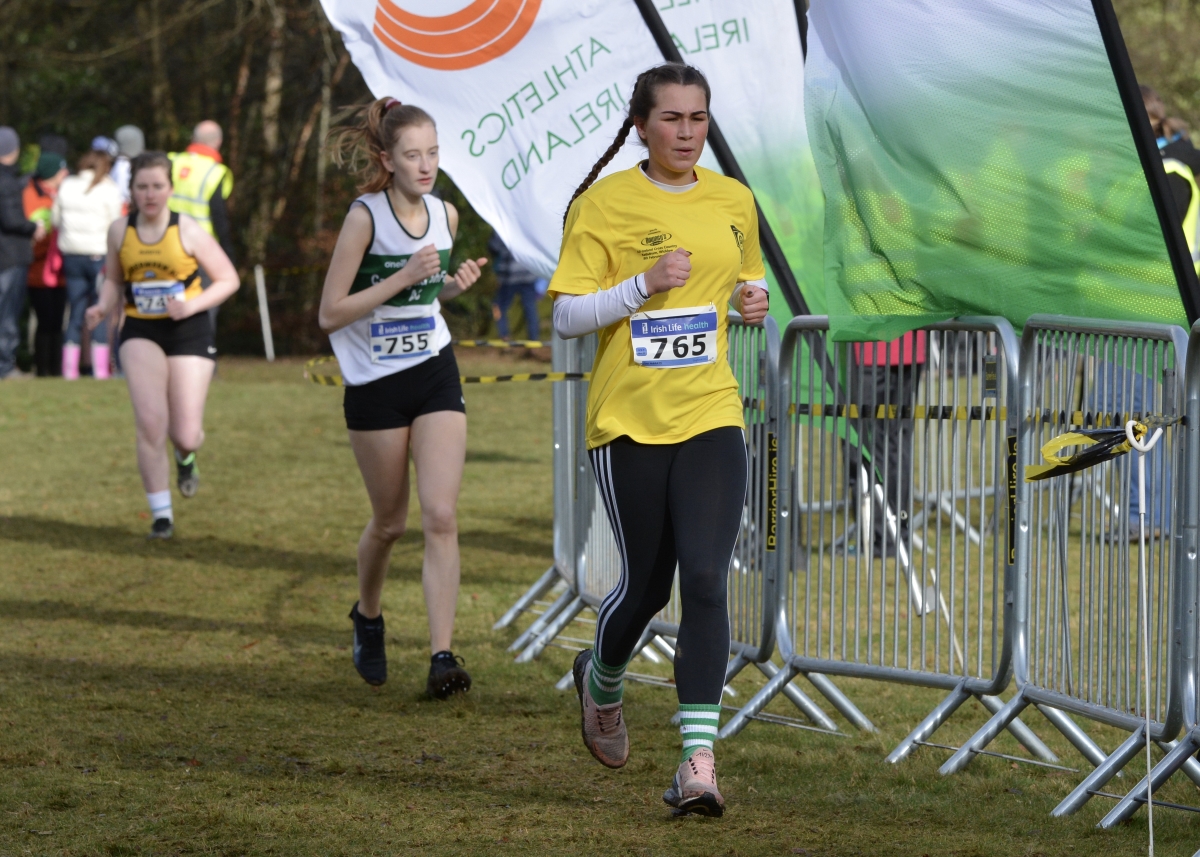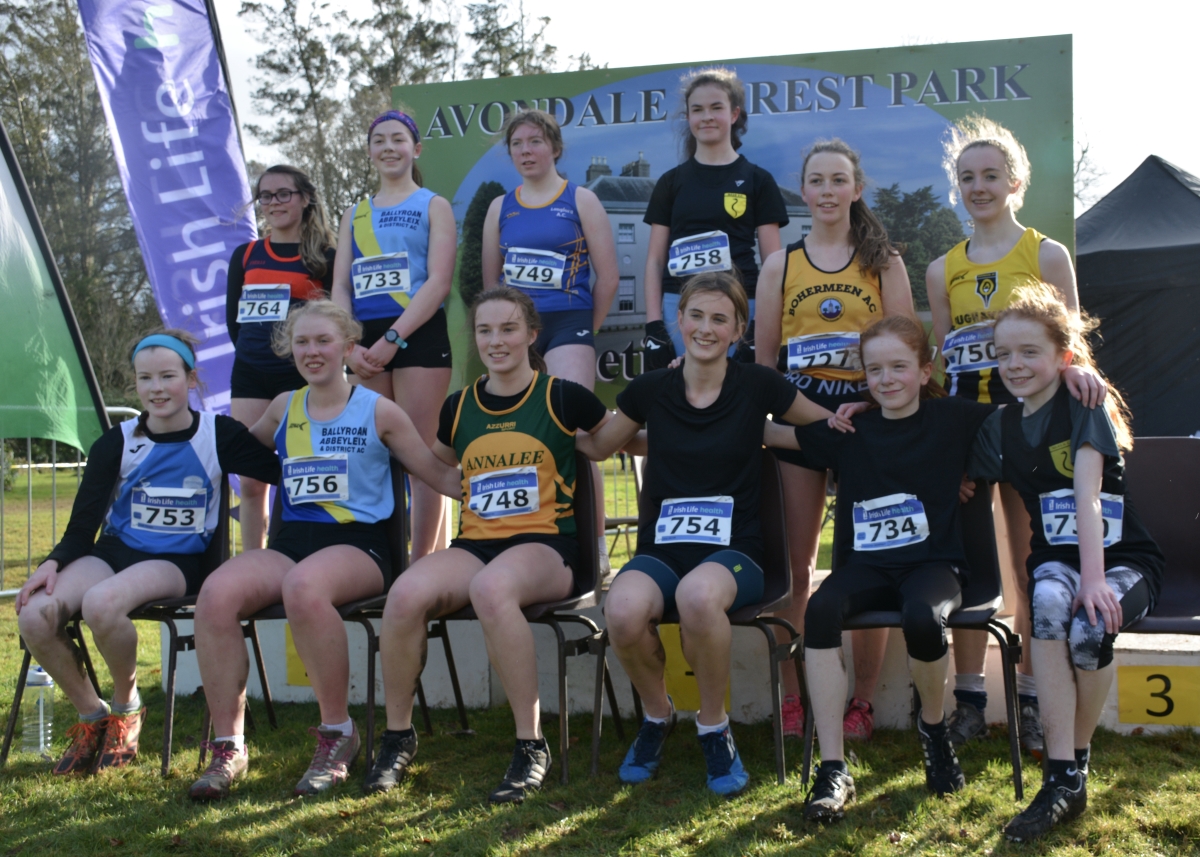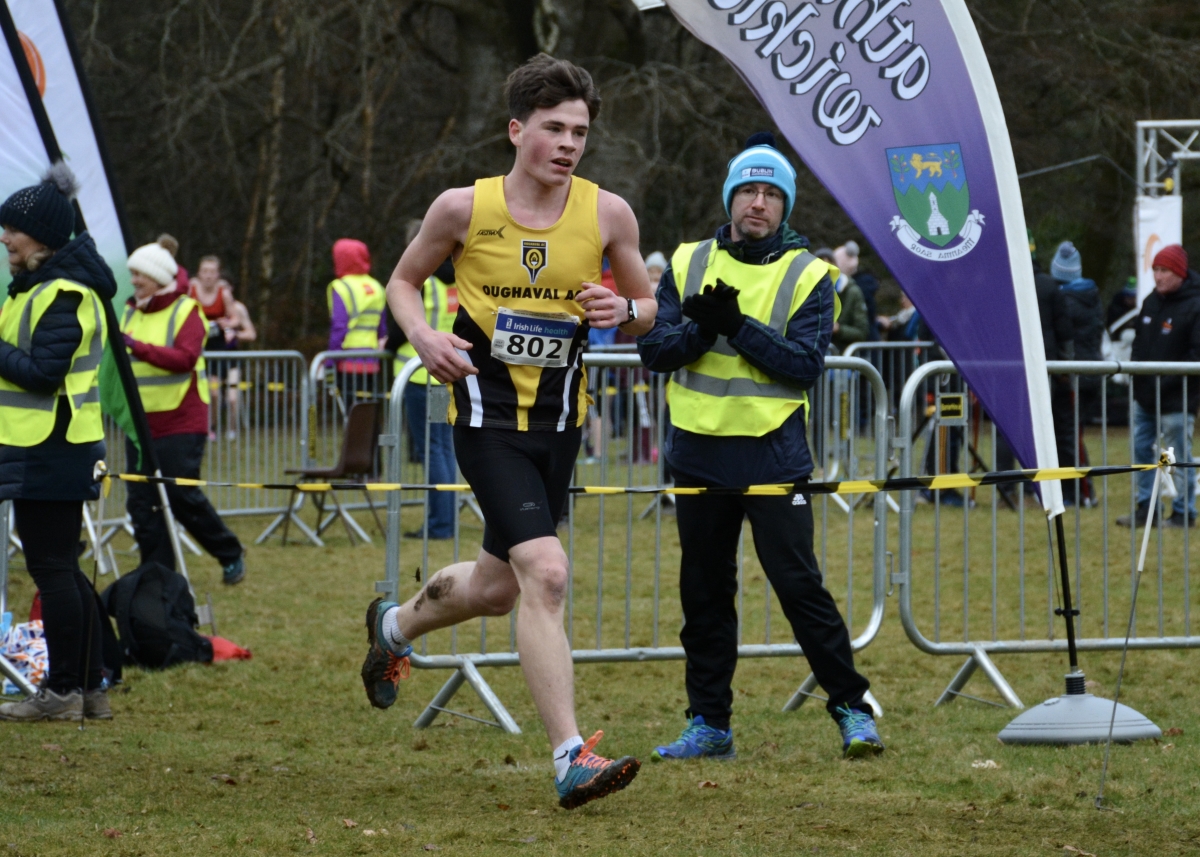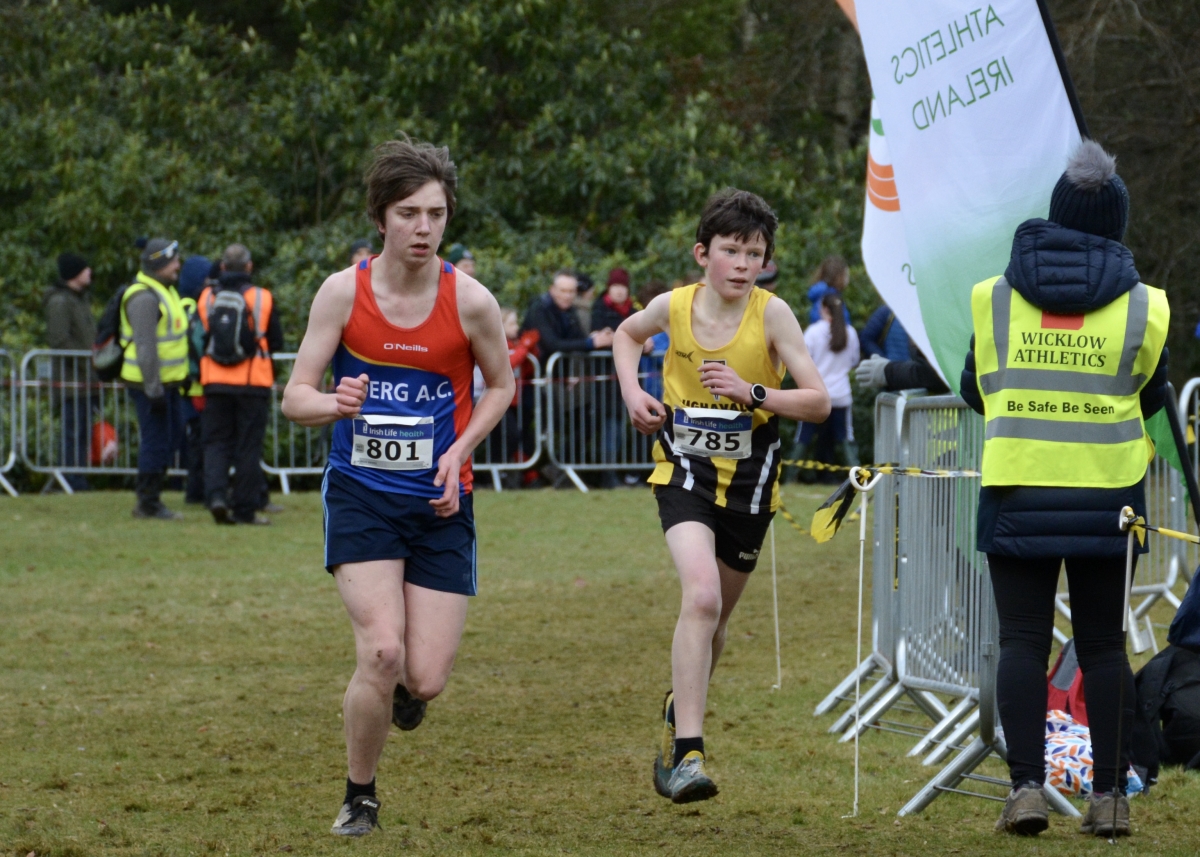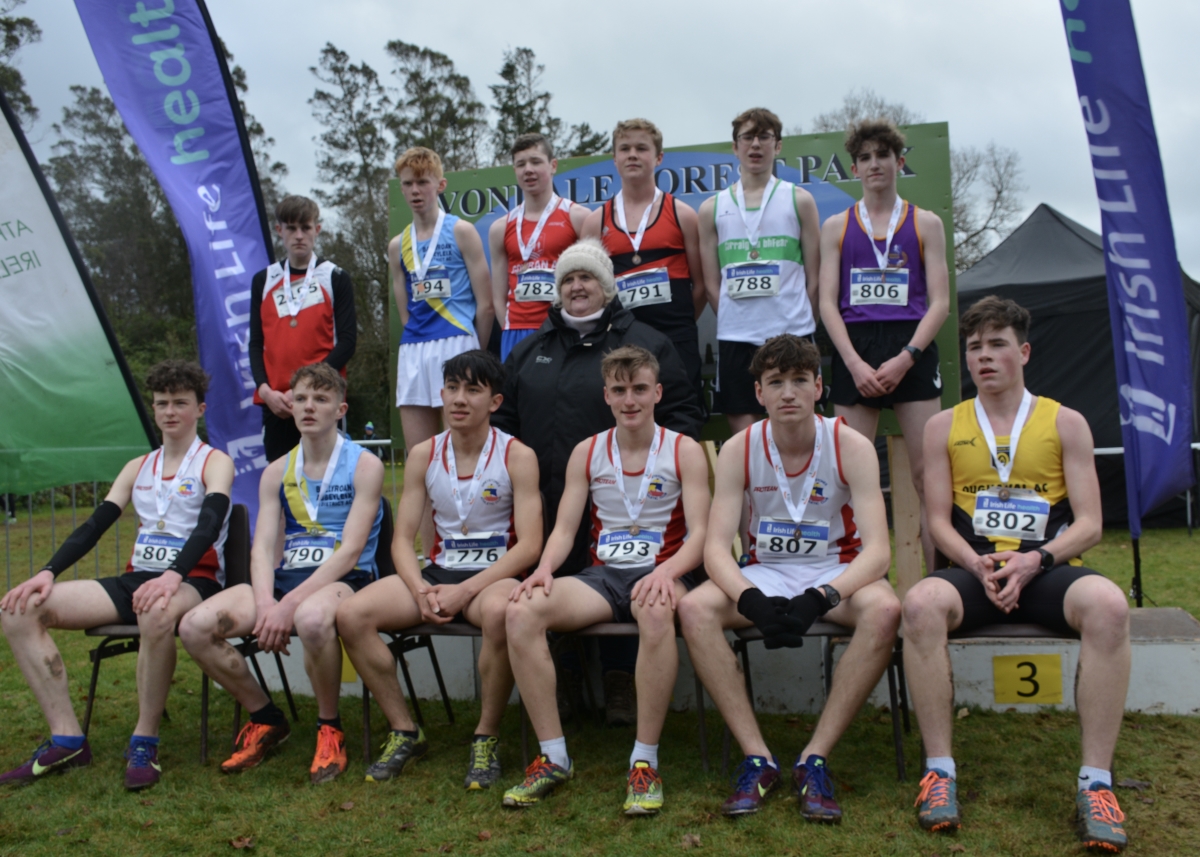 SEE ALSO – Medals galore for Laois athletes at National Junior and U-23 Indoor Championships