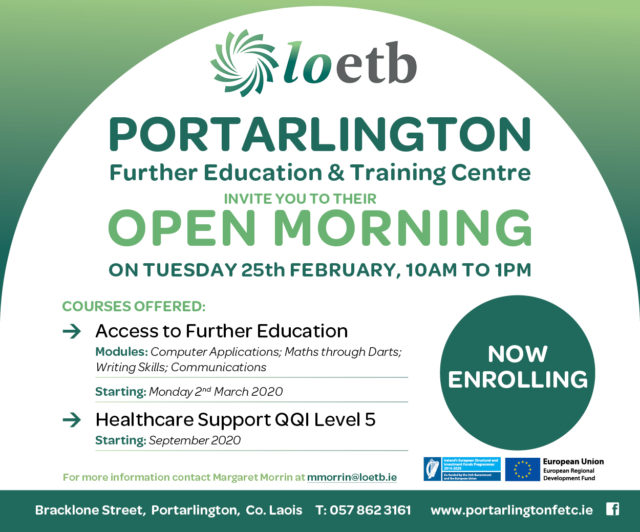 Portarlington Further Education are holding an Open Day tomorrow, February 25, with a number of courses on offer.
Among the courses on offer are 'Access to Further Education' and 'Healthcare Support'.
The 'Access to Further Education' includes modules on Maths through Darts, Communications, Computer Applications and Writing Skills.
The Open Morning takes place from 10am to 1pm and for further information on any of the courses you can contact mmorrin@loetb.ie.
You can also check out www.portarlingtonfetc.ie.