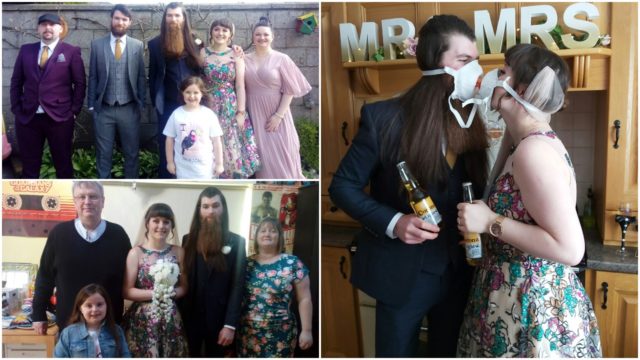 The Coronavirus has changed many things about how we live life at the moment as events, work and recreation is put on hold.
And for one Laois couple, the outbreak of the deadly virus meant that their dream day had to taken a very different course than what they had originally planned.
Portlaoise's Lysagh Redmond and Joe Rossa – now Mr and Mrs Rossa – tied the knot in their own unique way on Friday March 20.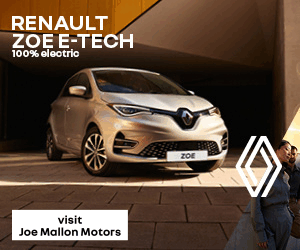 Having originally organised a wedding for April 15 in the Killeshin Hotel with a guest-list of 120 people – the Coronavirus meant the couple had to abandon their venue and scale down their wedding to just ten people.
The couple have been together since they were teenagers and were desperate to get married – and with the uncertainty surrounding the Coronavirus, they made a snap decision.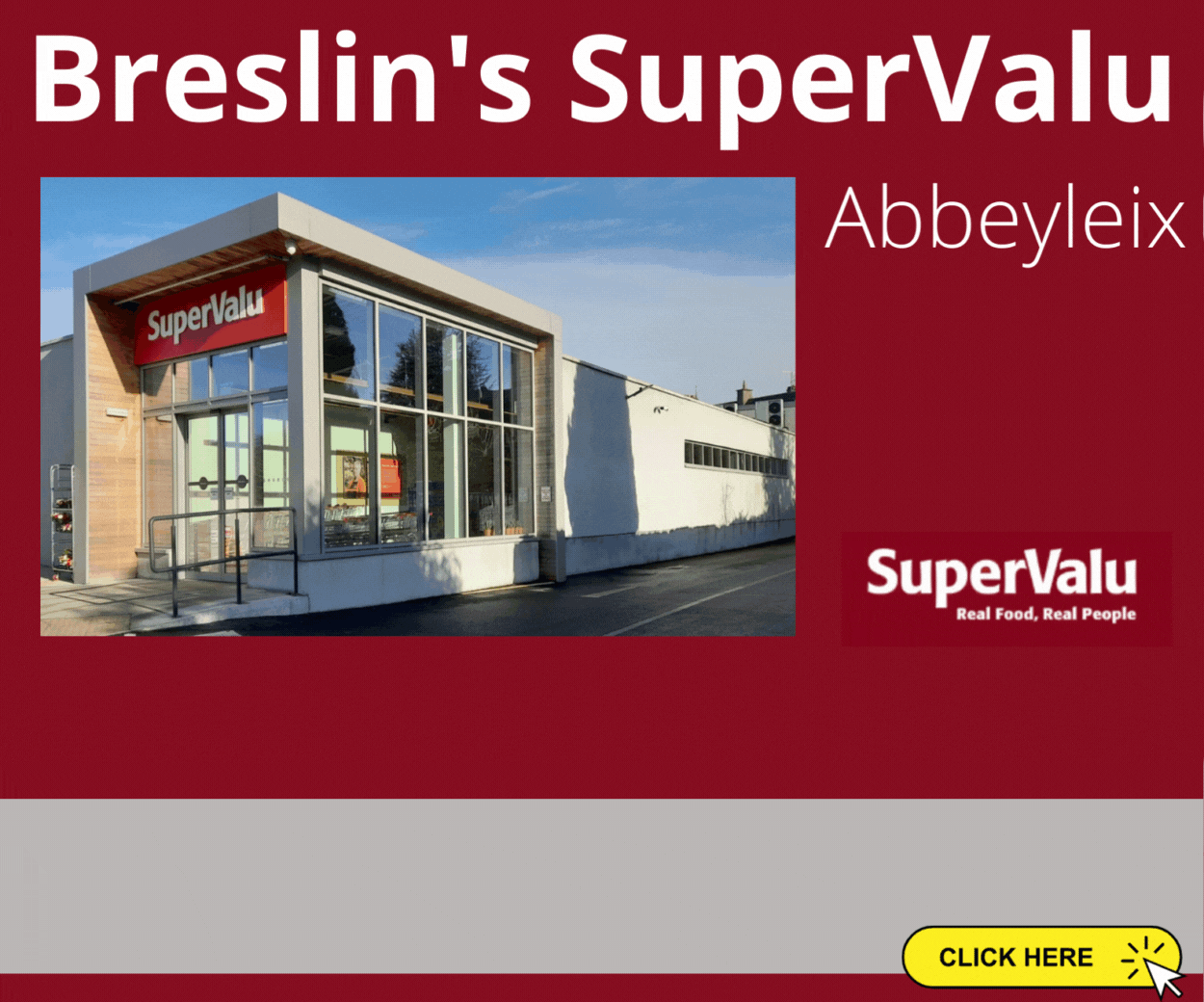 Speaking to LaoisToday, husband Joe, who is a musician by the name of Joe S, explained how the pair decided they would get married in the registry office.
Joe said: "We were sitting at home on Tuesday and we knew the wedding wasn't going to take place in April. So we rang Helen, our amazing registrar, to see if there was anything she could do.
"She rang us back ten minutes later and said she could fit us in on Friday if we could go for it and we said we would."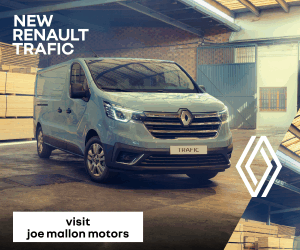 The couple spent the next two days getting as much as they could organised to make Friday as good as it could be.
Joe's twin brother and best man Dean and his groomsman and childhood friend Eoin came down from Galway and stayed with Joe on Thursday night where they had an impromptu stag party in his apartment.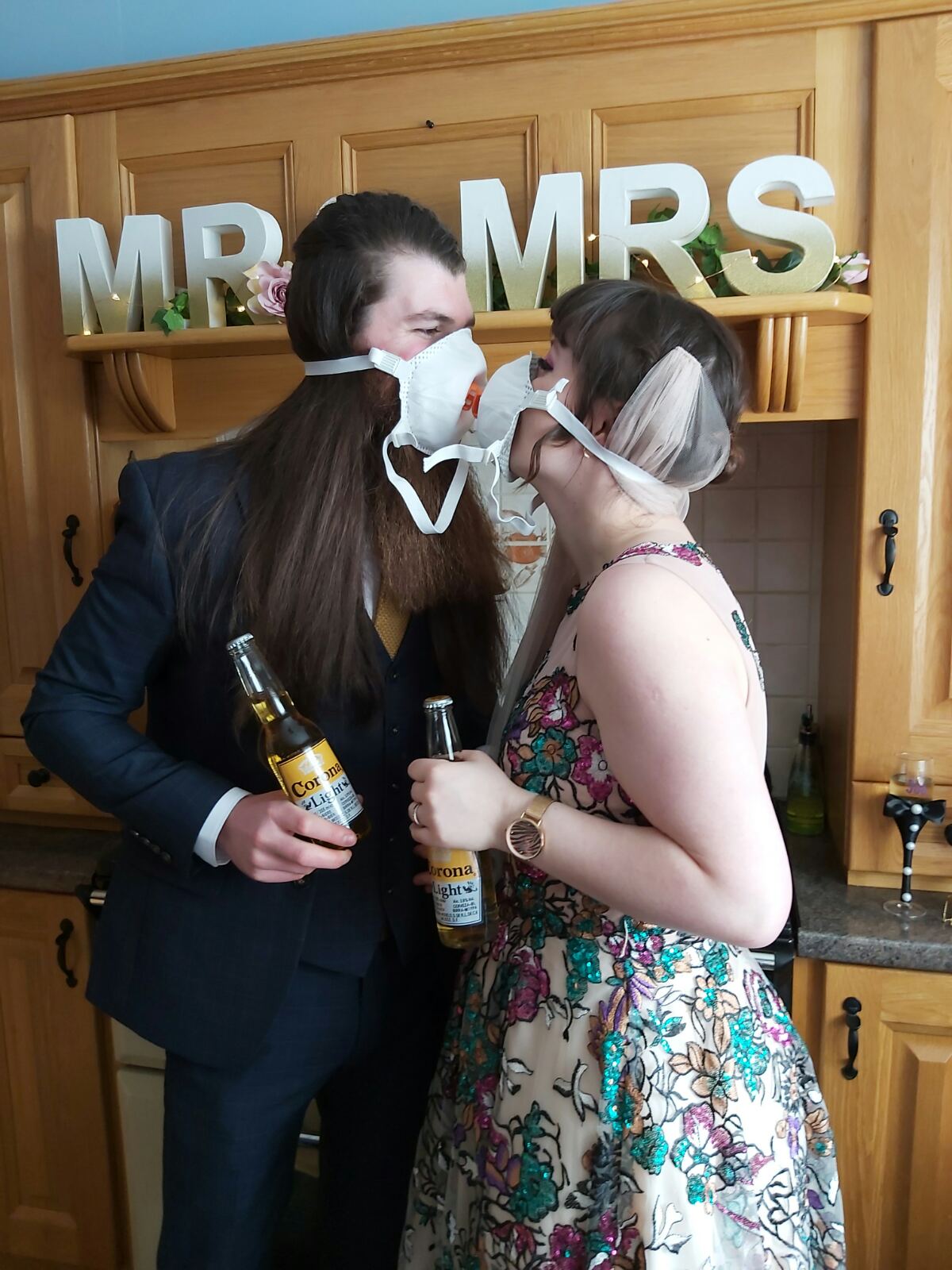 Lysagh headed back to stay at her parents house on Thursday to get ready for the wedding.
Along with couple, Dean and Eoin, the only other people who were there at the ceremony were Lysagh's best friend and maid of honour Joanne, her parents John and Margaret, brothers Cathal and Senan and her little sister Cadhla.
Joe said: "Joanne saved my hair on the morning of the wedding and Lysagh's mam helped her with hers.
"We did the best that we could to make the day as special as it could be in the circumstances."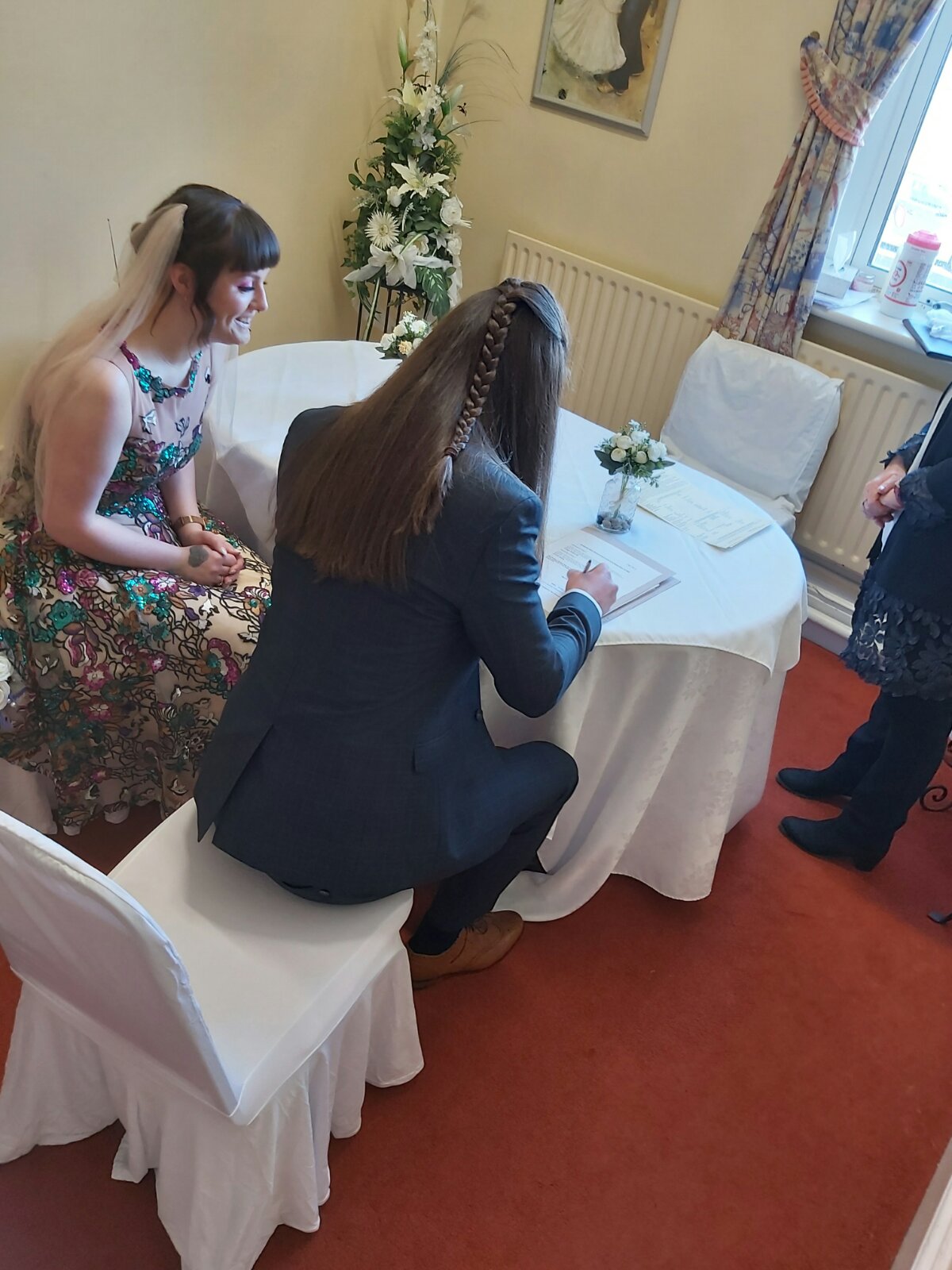 Lysagh said: "We may have had to reduce the size of our shindig from 120 people to 10 to adhere to social distancing guidelines, but we made the most of our amazing day which had a definite Coronavirus theme.
"With the uncertainty we are all facing in these trying times we decided to be married in a private ceremony with our closest friends and family because we believe that the most important thing going forward is to keep living a life full of love.
"We couldn't have done it without our amazing friends and family who helped to make our day special, our witnesses Dean and Joanne who travelled to stand two metres away with us, and our registrar Helen who married us last minute.
"We just hope that our love and this story brightens up people's days in these dark times."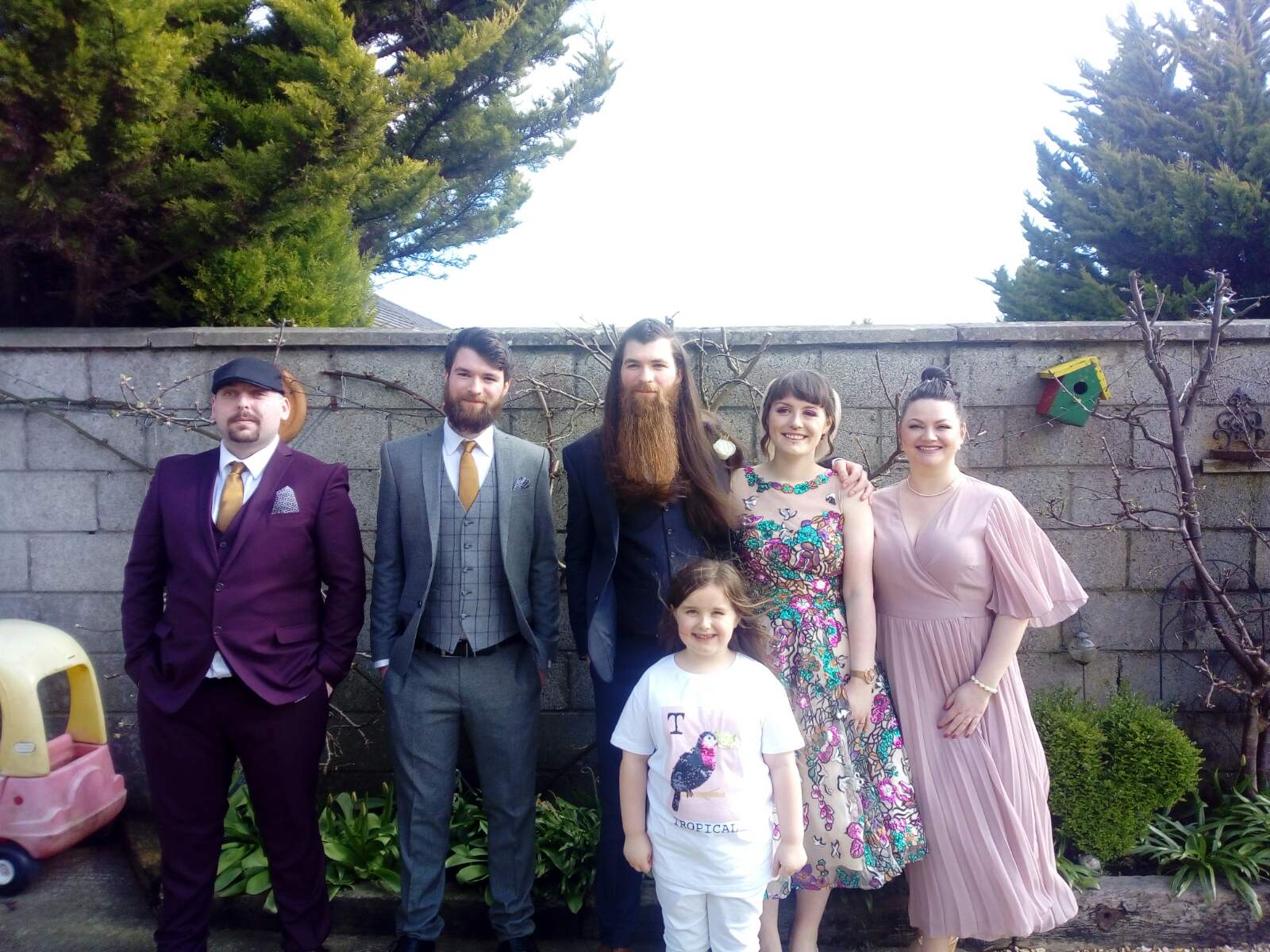 The couple's honeymoon to Tenerife is on hold too for now but Joe says they are happy regardless.
He said: "We've got an Nintendo Switch to keep us occupied and the most important thing is that we are married.
"We still have our reservation in the Killeshin so hopefully when things return to normal we'll be able to invite all the people that we wanted to and have a big party."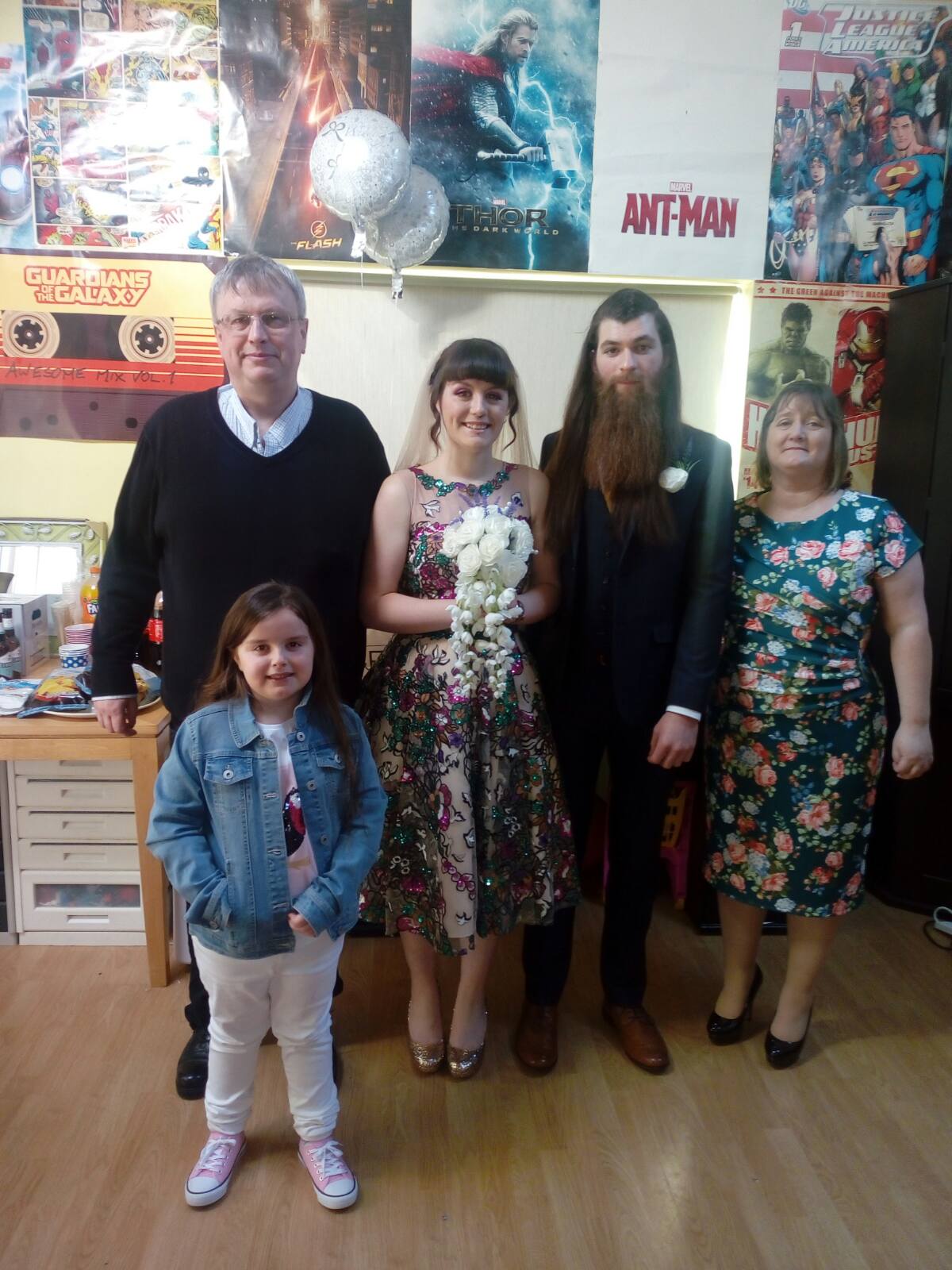 SEE ALSO – Air ambulance called following accident at popular Laois tourist attraction