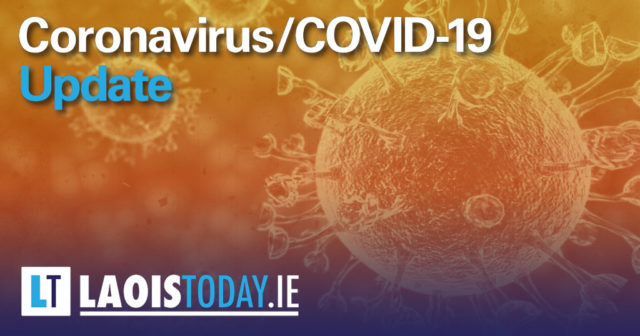 Due to the sheer volume of notices in relation to the Coronavirus, we can't do an individual story on each one.
So we are compiling a daily bulletin that includes updates from various community groups, clubs and organisations.
The noticeboard will be published on LaoisToday and shared on our social media every evening.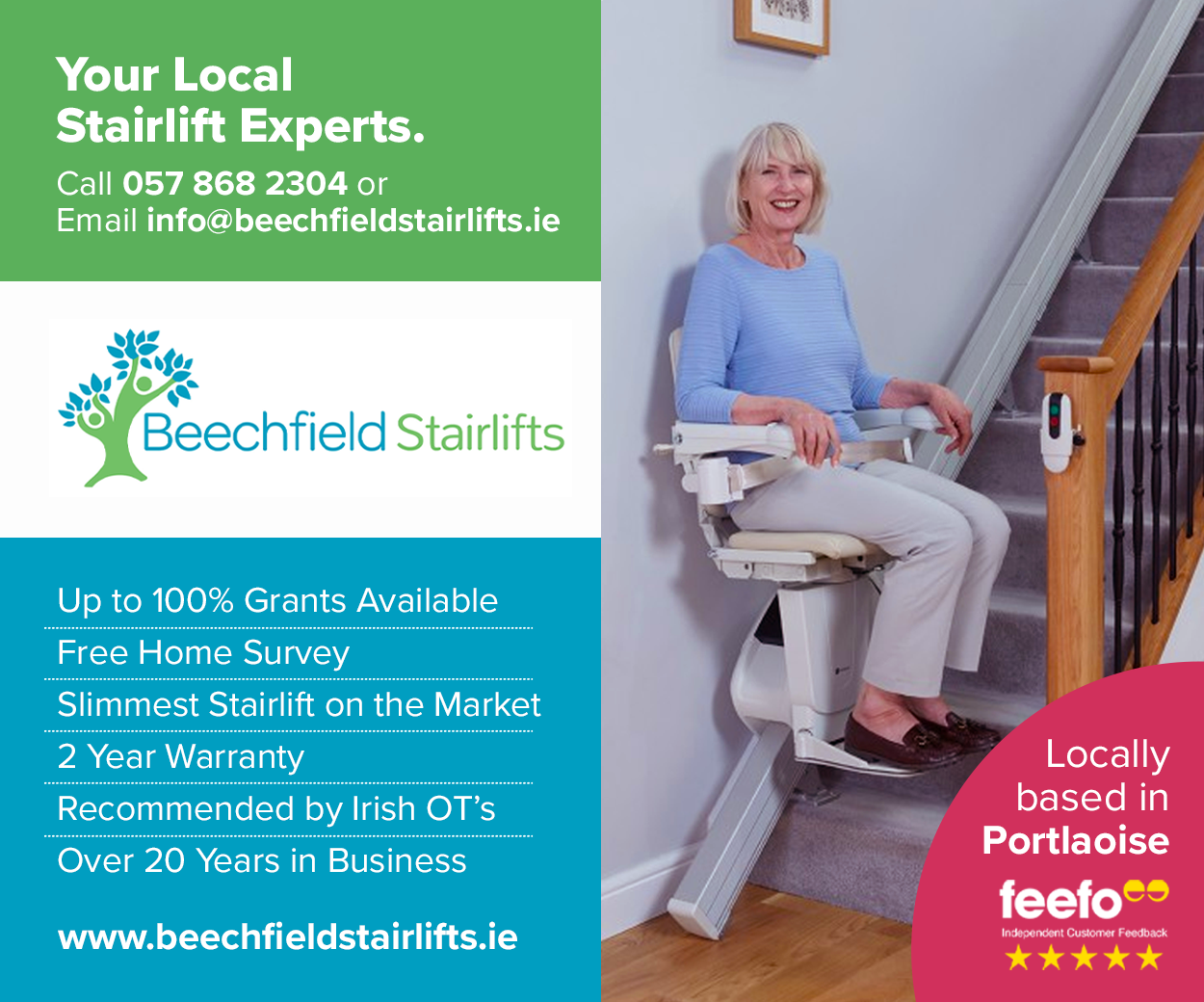 We will be reporting on all the individual major stories, local and national, but this regular piece will be a roundup of the day's main stories, as well as for the many other important items at this incredibly difficult time.
If you would like us to include anything in this, please email info@laoistoday.ie.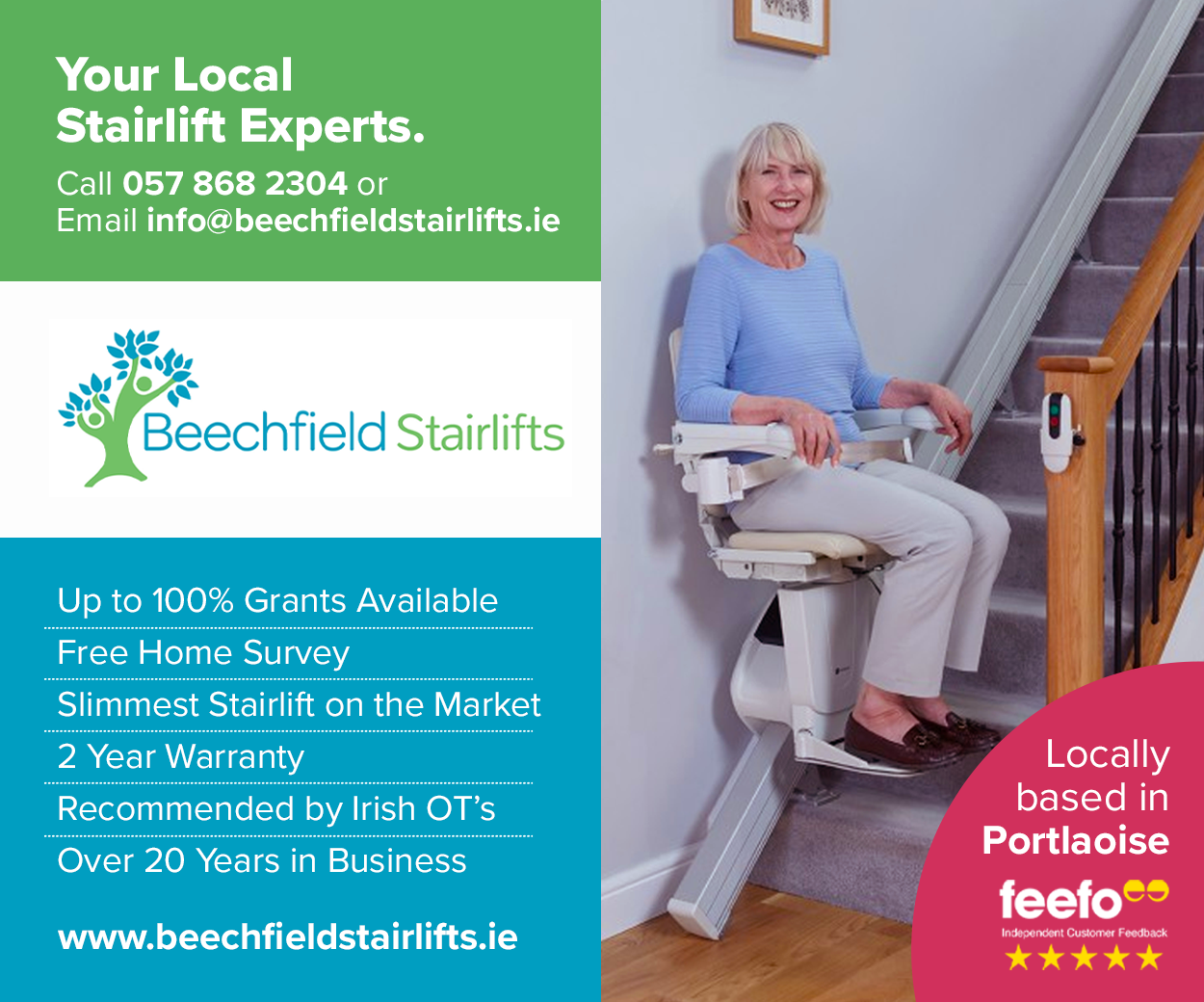 ---
Taoiseach instructs everyone to stay at home for next two weeks
Aside from essential services, nobody should leave their home unless they have to.
These measures will come into effect from Midnight tonight and will last until Easter Sunday, April 12.
He said: "I'm asking people to give meaning to our freedom and liberty by agreeing to these restrictions – agreeing to restrict how we live our lives, so that others may live."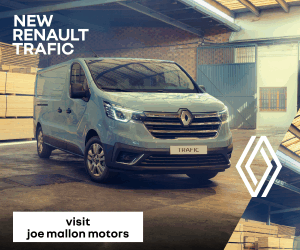 The exceptions are as follows:
Travel to work for an essential service which cannot be done from home
Shopping for groceries or collect food
Vital family reasons
Farming purposes
Visiting those who need care
To take brief physical exercise within 2km of your home – strictly adhering to the 2 metre social distancing.
All public or private gatherings outside a household are prohibited. This includes social and family visits which are not for the above reasons.
All visits to hospitals, residential healthcare settings, prisons will cease except for compassionate grounds.
Shielding or cocooning will be introduced for over-70s and specified categories of people. Detailed guidance is to be offered.
Only residents are to travel to offshore islands. Public transport will be limited to those offering essential services. There is to be no travel outside 2km of your home for any reason.
You can read more about the restrictions herewhile The Journal.ie have a good explainer piece here on the range of restrictions. 
---
302 new cases while 22 people have now died from Coronavirus
There were 302 new cases of Coronavirus announced today, bringing the overall number of cases past 2,000 for the first time to 2,121.
There have also been three more deaths, bringing to 22 the total number.
Taoiseach Leo Varadkar also warned he feared 1,000 people would die by the end of the crisis.
He warned that intensive care units may be at capacity "within a few days".
You can read all the details on today's figures here. 
---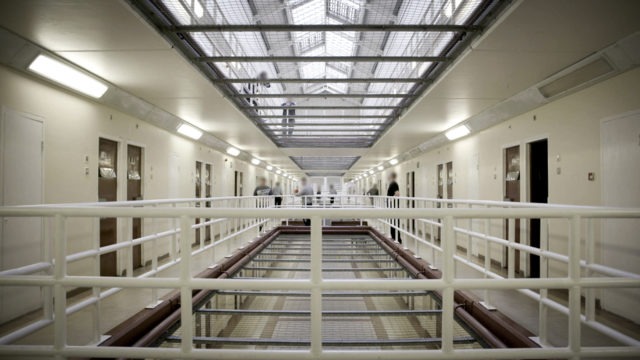 Prisoner visits suspended due to Coronavirus outbreak
There will be no more physical visits for the thousands of prisoners in Irish prisons – including Portlaoise Prison and the Midlands Prison.
The decision to suspend all physical visits has bee made in an attempt to curb the spread of the Coronavirus.
The Irish Prison Service (IPS) will, from next week, offer inmates the chance to see and chat with their loved ones via special electronic platforms including the Internet and various video services.
A government spokesperson said: "The volume of people entering and exiting our prisons on a daily basis means effective infection control and vigilance is absolutely essential.
"Prisons are the home or the place of work of over 7,000 people and the IPS is taking a number of necessary measures aimed at preventing the spread of Covid-19 including the restriction of visits to prisoners."
You can read the story in full here. 
---

Doctor in Portlaoise Hospital makes powerful and emotional plea
A doctor working in Portlaoise Hospital has penned a powerful and emotional letter addressing what he says are some 'critically important' things about the Coronavirus outbreak.
Dr Mohamad Shafi Rummun is a cardiologist in Portlaoise Hospital.
Having previously worked in Sligo General Hospital for three years, Mohamad, who is from Mauritius, has been in Portlaoise for the last two years.
He has set out five 'important messages' which he is pleading with people to adhere to:
You can read his letter in full here.
---
#ED staff #MRHPortlaoise vacated staff room & staff offices to create additional isolation facilities in #ED thank you all for support with move & HSE estates securing temporary build for new staff area @paulreiddublin @SimonHarrisTD @DMHospitalGroup @HSELive #COVID2019 pic.twitter.com/BBHJDKe2Uj

— Sandra McCarthy (@soomeraghsandra) March 27, 2020
Intensive care capacity doubles in Portlaoise Hospital
Intensive Care capacity has doubled in Portlaoise Hospital as staff and management brace themselves to deliver critical care to patients who have been hospitalised with Coronavirus.
Sandra McCarthy, the Director of Nursing in Portlaoise General Hospital, explained on social media that staff have vacated the staff room and offices to create additional isolation facilities.
#ED staff #MRHPortlaoise vacated staff room & staff offices to create additional isolation facilities in #ED thank you all for support with move & HSE estates securing temporary build for new staff area @paulreiddublin @SimonHarrisTD @DMHospitalGroup @HSELive #COVID2019 pic.twitter.com/BBHJDKe2Uj

— Sandra McCarthy (@soomeraghsandra) March 27, 2020
---
Laois Local Enterprise Office offer a range of supports to businesses during Coronavirus
Eligible businesses, employing up to 50 staff, can apply for a Business Continuity Voucher to the value of €2,500 towards third party consultancy costs to assist with developing short-term and long-term strategies to deal with the COVID-19 pandemic. The purpose of the voucher is to provide contingency planning advice to assist enterprises to continue trading through the crisis.
The primary aim of the scheme will be to support companies make informed decisions on the immediate measures needed to continue trading in the current environment while securing the safety of all employees and future business viability through identification of remedial actions.
The Business Continuity Voucher is available to support businesses:
Develop a business continuity plan
Assess current financial needs in the short term to medium term
Reduce variable costs, overheads and expenses,
Review and explore supply chain financing options
Implement remote working processes or procedures
Leverage HR expertise
Leverage ICT expertise
Prepare a business case for application to emergency financial interventions available through Banks, SBCI (Strategic Banking Corporation of Ireland) and Microfinance Ireland.
You can apply for this support here.
---
Local Enterprise Office team up with Entrepreneurs Academy
In these uncertain times, LEO Laois together with The Entrepreneurs Academy have designed a programme specifically to support you, our SME and Micro Enterprise clients through the current challenges and changes to the business environment with the impact of COVID-19.
This online programme will provide both structure to your week and help you quickly assess the situation and move forward with a greater degree of certainty, both for you and your teams. At times like this we need focus, creativity, resilience, courage and good leadership to navigate these uncharted waters.
This programme will be delivered over five 2-hour live group online sessions. It will provide a safe space and equip you with tools required to help you assess the business situation and explore creative solutions.
---
People who are deaf urged to contact national charity Chime
Chime, The National Charity for Deafness and Hearing Loss, is urging people who are Deaf or Hard of Hearing and experiencing difficulty during the Covid-19 public health emergency to contact them for support.
The charity points out that hearing loss is associated with an increased risk of social isolation and has warned that the almost 300,000 people in Ireland who are Deaf or Hard of Hearing, are especially vulnerable during this period due to restrictions on social gatherings and the lack of accessible news updates about the virus.
CEO of Chime Mark Byrne, stated: "The Covid-19 virus presents a particular set of challenges for people who are impacted by deafness or hearings loss. Chime is responding by providing a range of online supports to help people who are Deaf or Hard of Hearing during this public health emergency."
Chime can be contacted on 1800 256 257 or email: info@chime.ie. For more information about Chime visit www.chime.ie or visit their Facebook page.
---

Further increases in Spain and Italy while 16-year-old dies in France
Spain's Coronavirus cases increased by 7,800 on Friday to total 64,059. There were a total of 4,858 deaths, 769 more than a day earlier.
The day-on-day increase of infections is slightly lower for the first time since a rapid rise in early March. There was a 8,500 increase reported yesterday. Spain has the second-highest tally in Europe and fourth in the world.
Italy has become the second country to overtake China in coronavirus infections after the US, recording 86,498 on the day it recorded its single biggest leap in deaths, with 969 more victims.
Italian epidemiologists warned that the country's numbers are likely to be much higher than reported — perhaps by five times — although two weeks into a nationwide lockdown the daily increase seems to be slowing, at least in northern Italy.
In France, a 16-year-old student became the youngest person in the country to die from the virus. Her sister said she was admitted to hospital on Monday after developing a "slight cough" last week, and she died on Tuesday in hospital in Paris.
"We must stop believing that this only affects the elderly," said the sister. "No one is invincible against this mutant virus."
France has reported more than 1,600 deaths and 29,000 infections, and on Friday extended its nationwide confinement measures for another two weeks until April 15.
---
Boris Johnson and British Health Secretary test positive for Coronavirus
British Prime Minister Boris Johnson and Health Secretary Matt Hancock are self-isolating after they tested positive for coronavirus.
The pair, who are leading the UK's response to the Covid-19 outbreak, both said they have mild symptoms and are continuing to work from their homes.
It came as the number of people to have died in the UK after testing positive for coronavirus topped 750.
Johnson, who has a high temperature and persistent cough, said he would still lead the "national fightback" against the virus from his flat above Number 11.
The announcement about Johnson and Hancock comes just a couple of days after it was announced that Prince Charles has also been diagnosed with the virus.
---
The Joe.ie GAA Hour Podcast, hosted by former Laois footballer Colm Parkinson is always a hugely entertaining show and with no actual games to talk about now, he has come up with the great idea of looking back at old games and then discussing them on the show.
Each episode is dedicated to a specific game he is joined by at least one other guest to look back at the game in detail as well as a player or manager from the game in question.
Among the football games they have covered so far are: the 1992 All Ireland final between Donegal and Dublin; the replayed 1996 final between Meath and Mayo (the one with the row); the 1998 final between Galway and Kildare.
And the hurling games featured the 1990 final between Cork and Galway, the 1997 final between Tipperary and Clare and the 2006 final between Cork and Kilkenny.
With no GAA action on the horizon for the next couple of weeks at least, it's a thoroughly enjoyable way to pass an hour.
---
It was the biggest soccer game in Atalanta's history and a third of Bergamo's population made the short trip to Milan's famed San Siro Stadium.
Nearly 2,500 fans of visiting Spanish club Valencia also traveled to that Champions League match.
More than a month later, experts are pointing to the February 19 game as one of the biggest reasons why Bergamo has become one of the epicenters of the coronavirus pandemic — a "biological bomb" was the way one respiratory specialist put it — and why 35% of Valencia's team became infected.
The match, which local media have dubbed "Game Zero," was held two days before the first case of locally transmitted COVID-19 was confirmed in Italy.
Read the full story in Time magazine here. 
SEE ALSO – Why there just has to be a Laochra Gael on Laois legend Pat Critchley