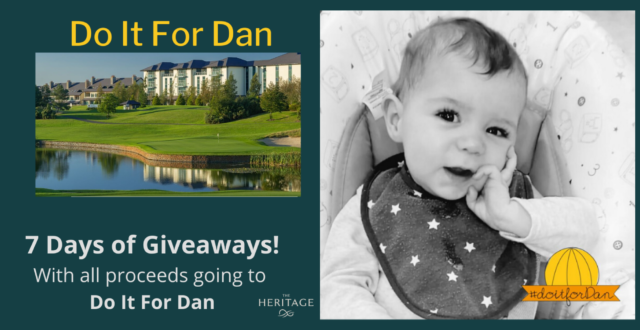 Each day The Heritage is asking its followers to share a photo from their theme of the day.
They will pick a daily winner and that person will win 1 night stay with breakfast and dinner at The Heritage when it re-opens to guests.
You can share your imaghe with The Heritage on Instagram or Facebook.
They are strongly encouraging everyone who enters to make a donation to the Do it for Dan Fund.
The daily themes are as follows:
Monday, April 20 – Share pictures of your home baking or home cooking
Tuesday, April 21 – Baby photos (of you as a baby or of your baby!)
Wednesday, April 22 – Photos of your home office or classroom during Covid 19
Thursday, April 23 – Your memories at The Heritage
Friday, April 24 – Your home creations during Covid-19 (DIY, arts and crafts etc)
Saturday, April 25 – Your Heritage wedding memories
Sunday, April 26 – Your pet pics
SEE ALSO – Check out The Heritage website here