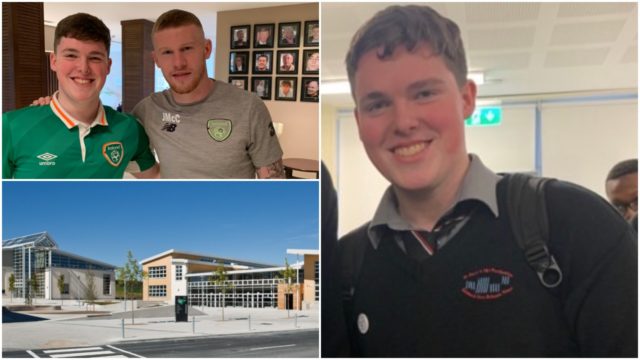 We're nearing the end of our student series now as we speak to pupils in every secondary school in Laois about how Coronavirus has impacted on their Leaving Cert.
Bar those working in essential services, the rest of the population is off work and instructed to stay in their homes for the majority of the time until Tuesday May 5 at the earliest.
While around 120,000 Irish Leaving and Junior Cert students have seen their lives turned upside down in the last month.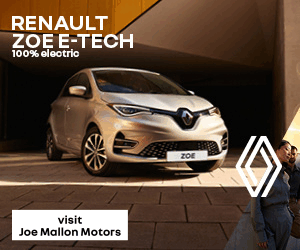 Those set to sit the Leaving Cert, about 55,000 of them, have been particularly inconvenienced as the one set of exams they have spent the past five or six years preparing for are now in jeopardy.
They have been out of the school setting since March 13 after they were closed by Taoiseach Leo Varadkar. And on Friday April 10, it was announced that the schools would remain closed 'until further notice'.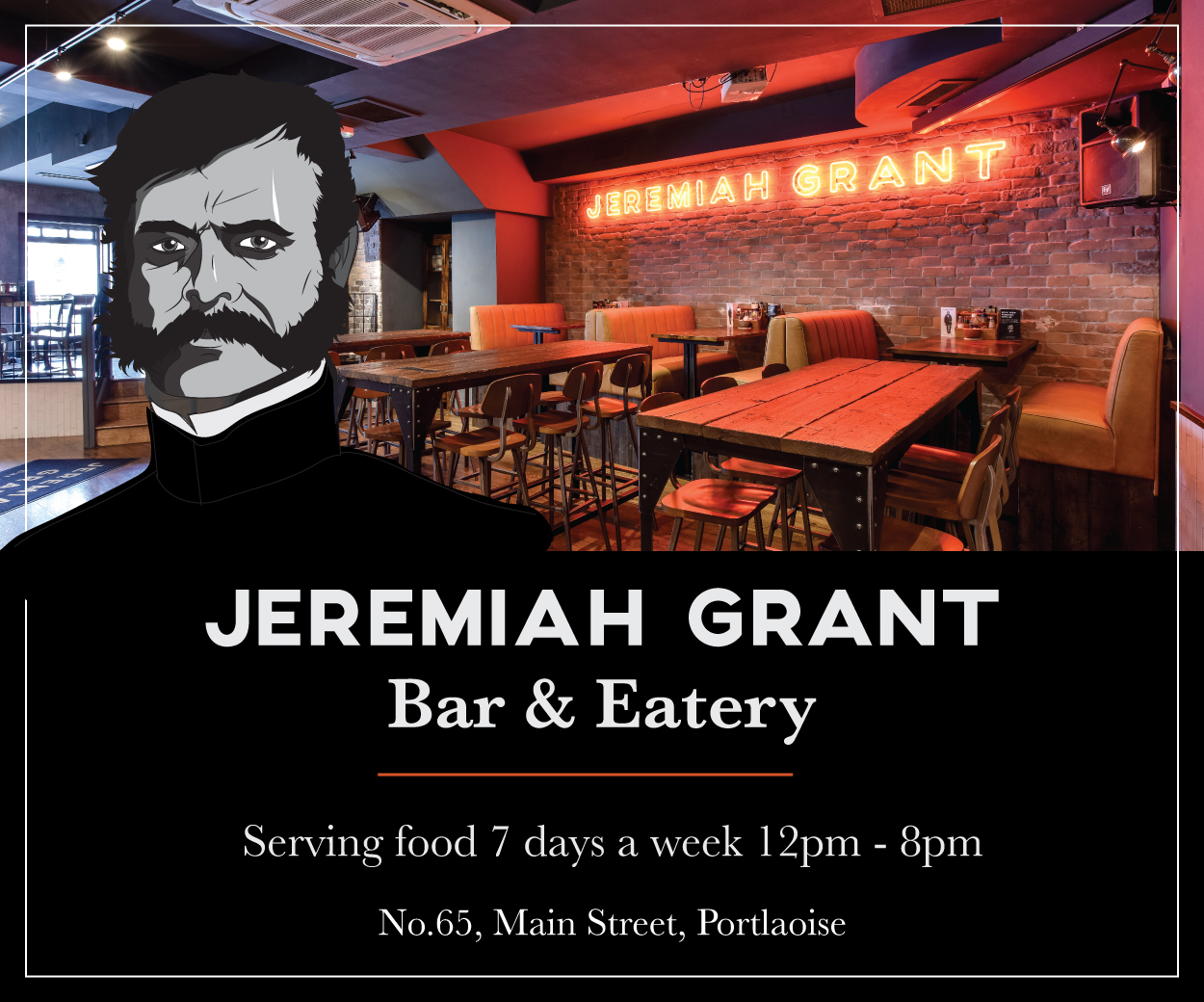 On March 19, the Department of Education announced that Leaving Cert and Junior Cert orals and practical exams were cancelled and all students would be awarded full marks.
While on April 10, it was confirmed the Leaving Cert exams set to take place in June have been postponed. They are now rescheduled for late July or early August – while the Junior Cert is off altogether.
The deadline for submission of Leaving Certificate practical and other projects, in subjects such has History, Geography, Art, PE and Construction, has also been rescheduled to either late July or early August.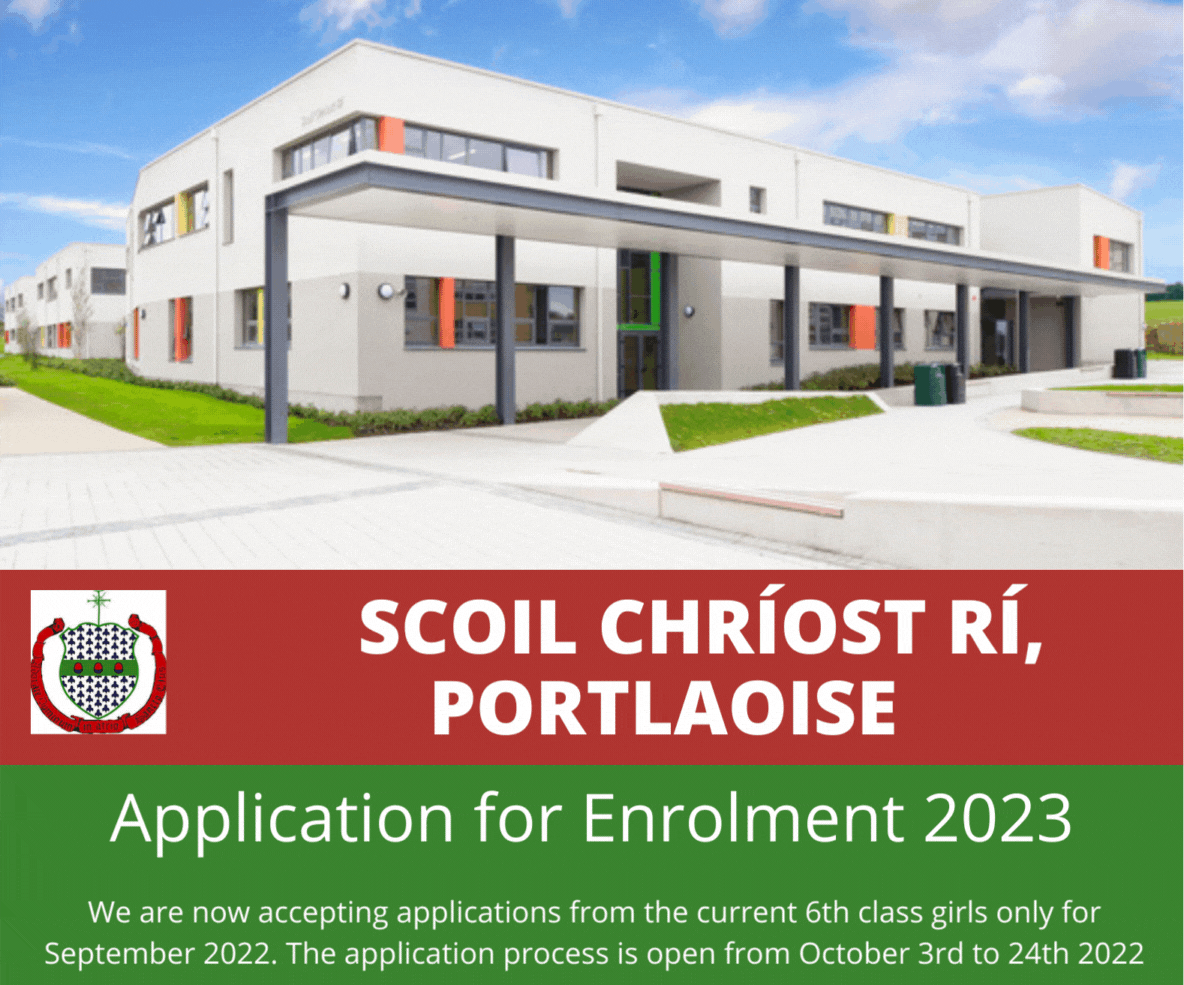 All the time, students have been taken out of the routine that they have been used to for the past five or six years just moths before the all important exams.
So, we decided to reach out to the schools in Laois and ask those getting ready to sit Leaving and Junior Cert exams how they are getting on.
What their routine now is, how their school are trying to help them and whether they believe the exams should be postponed or done online if they cannot proceed on the scheduled date.
So far we have heard from students from Portlaoise CBS, Scoil Chriost Ri, Portlaoise College, Heywood, St Fergal's Rathdowney, Mountrath CS, Colaiste Iosagain, Clonaslee College and Mountmellick CS. 
Next up, it is Timahoe native and Portlaoise CBS student William Oxley.
1 – What is your daily routine at the moment?
The whole idea of actually doing study and schoolwork at home on a fairly fixed basis came as a slight shock, as a man who really counted on 'Evening Study' to get homework done.
My daily routine has more or less just forced itsself on as a habit at this stage, while I can make myself promises that I'll be up bright and bushy at 8am, that's yet to happen. I remain hopeful but at the minute it is consisting of a 11am kick-off with the next six hours spent trying to figure out when deadlines are due on Edmodo and Microsoft Teams.
2- What supports have your school provided for you and have they been useful?
The school and teachers certainly have been helpful with work they're issuing, but as you can imagine there's a large amount of dependence on the student to actually do it, primarily without the legitimate fear of a 'No Homework Stamp' or a Friday detention.
Our school uses Microsoft Teams to share work and resources. Coincidentally many teachers had regularly started using it back in September, so most students are well versed in it now, or we should be anyway. And the passive aggressive notifications I get every so often from the app telling me something else is due, is quite essential as well I think.
3 – Are you getting out for much exercise?
I try to find a balance and to just go for a run or something, certainly with the weather we have at the minute, you often find yourself taking a breaking from being outside to go in and study, instead of the other way around.
Although this lockdown really came at a bad time, when the GAA season was really only starting, and the soccer season was getting ready to finish up.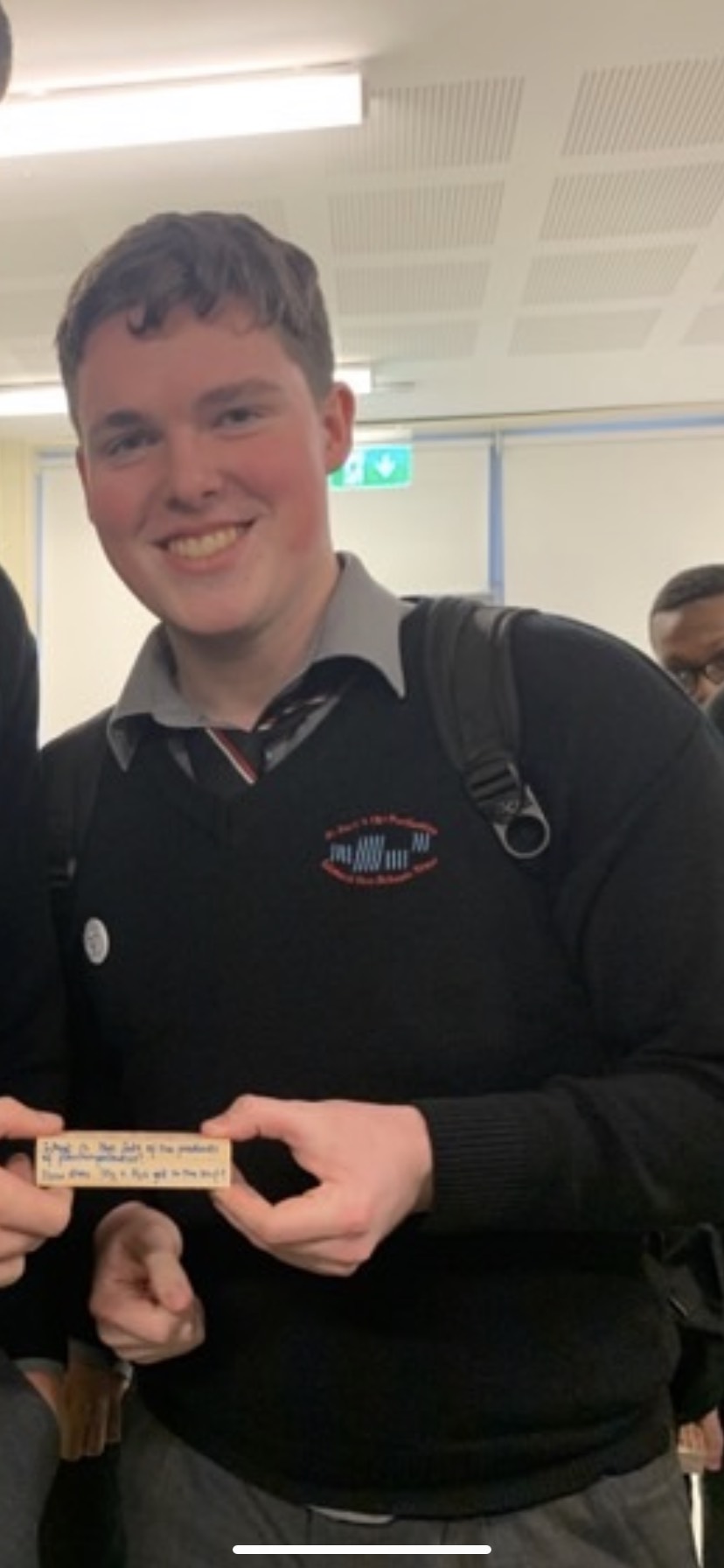 4 – How do you feel about the decision to scrap the oral/practical elements of some subjects and give everyone 100% across the board?
Like a lot of people when I'd first heard this, I was initially very happy as the only thought I had was 'there was no way I was getting full marks in that Irish Oral' although when you actually think about it, its probably not the fairest thing the Department of Education could've done and I can see both sides of the argument that fluent Irish speakers are getting the same marks as someone maybe not as deserving.
But realistically speaking, giving out just won't help anything in this situation we've found ourselves in, it just makes the written papers and the aurals all the more important.
5 – Do you find it hard to motivate yourself to study for the exams as now the date has been pushed out to late July or early August?
Yeah, I definitely find it harder to motivate myself to study now, especially due to the exams being pushed back, but also due to the pure uncertainty surrounding what'll actually happen.
Since the announcement to postpone the exams, I've taken a couple of days off study for the Easter Break and to just enjoy the weather while it lasts.
6 – Are you able to interact with your friends? And if so, how are you doing this?
Yeah, I'm able to keep in contact with my friends, this isn't really a problem with social media like Snapchat, Facetime and the regular Playstation party keeping me in touch with those outside of my house.
Not being able to go out is definitely something which is taking some getting used to, and I think people really disregard the social aspect of school, its something you really start to miss when the cabin fever hits, made worse by the sun which seems to be constantly shining.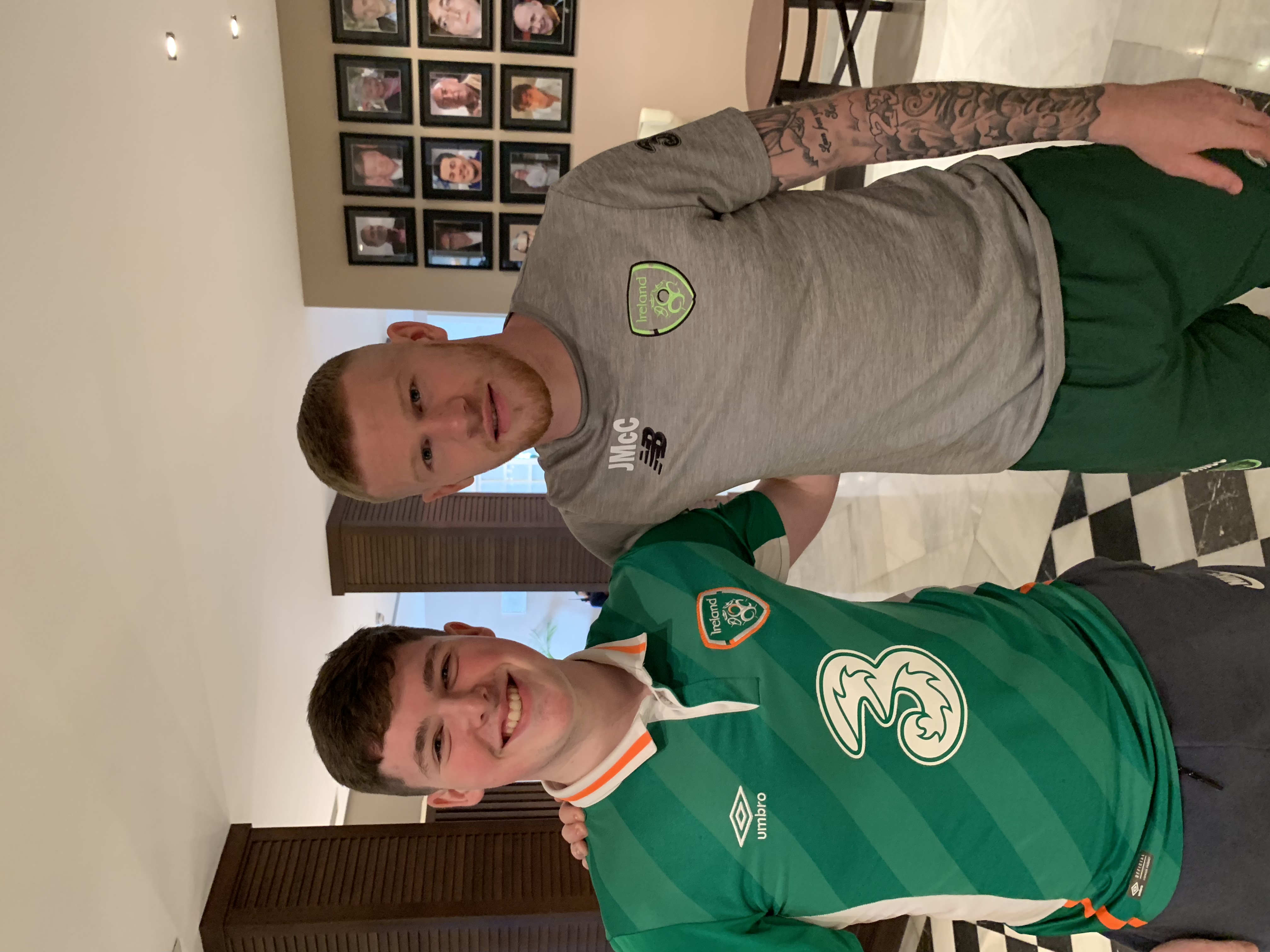 7 – How do feel young people are being portrayed in the media at the moment? They are being blamed a lot for ignoring social distancing guidelines. Do you believe this is a fair criticism?
I think it is blown out of proportion the criticism that young people are getting in the media. In this case it's the people who do the giving out are equally at fault if not more so, the only difference being young people aren't on social media giving out about the older people not adhering to social distancing guidelines.
It is not the young people that where flooding Glendalough, Phoenix Park or travelling across to Cheltenham recently. I think people should just do what they have to do and worry about themselves and their families.
8 – If the Coronavirus crisis continues and you can't sit your exams in late July or early August, do you think they should be postponed further or be cancelled altogether?
In my opinion if it gets to the stage coming towards the exams where it's just not possible to safely have the exams then the only responsible thing and with the least further consequences is to cancelled them and find another method of testing.
There'll still be that argument that 'it's unfair' but there's going to be a much bigger issue at play if it's a situation that the exams still can't be held in August.
9 – Anything else you would like to add?
I think the best thing for people trying to study for the Leaving Cert to do is to just not stress and take it as comes and to just try and keep a structure to what study you do and when you do it, and try to find a balance between everything.
Now all I need to do is listen to my advice myself…
SEE ALSO – Dan, Niall, Aisling and Bobby Donoher make heartwarming appearance on RTE News