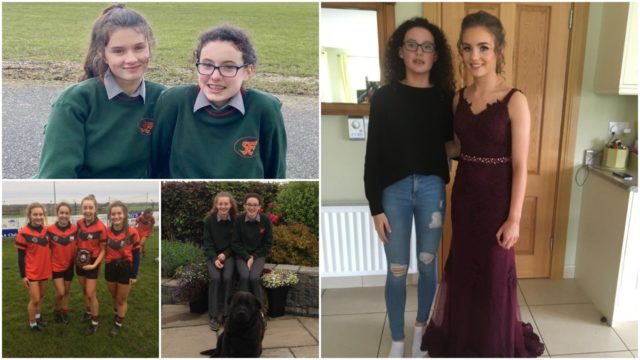 We're nearing the end of our student series now as we speak to pupils in every secondary school in Laois about how Coronavirus has impacted on their Leaving Cert.
And for the first time, we have two siblings who are preparing to sit state exams in the summer.
One will do the Leaving Cert in late July while the other is waiting on the Minister for Education to clarify exactly what form the Junior Cert is going to take and when.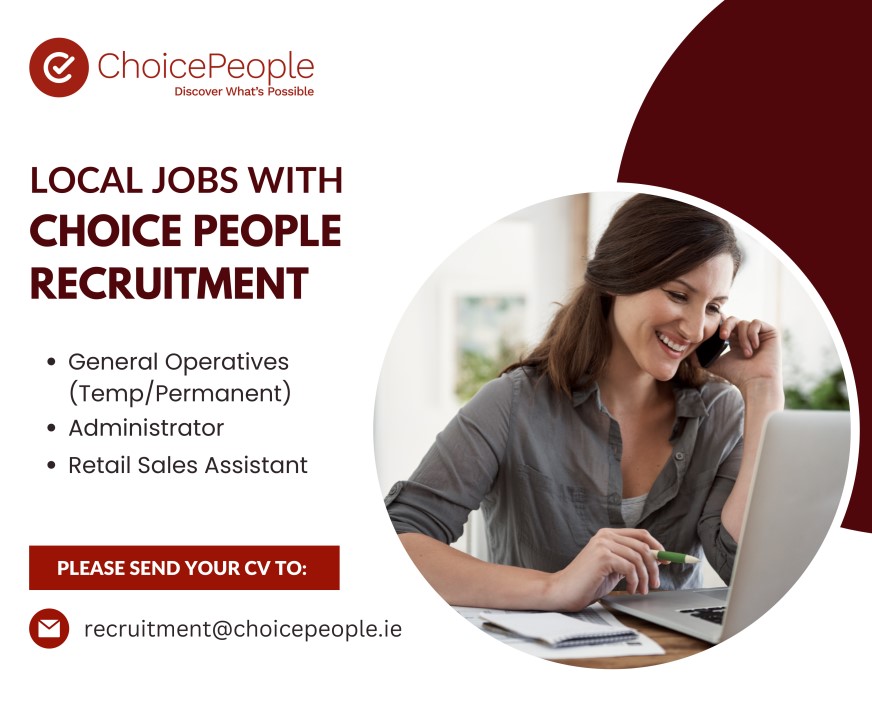 Around 120,000 Irish Leaving and Junior Cert students have seen their lives turned upside down in the last month.
Those set to sit the Leaving Cert, about 55,000 of them, have been particularly inconvenienced as the one set of exams they have spent the past five or six years preparing for are now in jeopardy.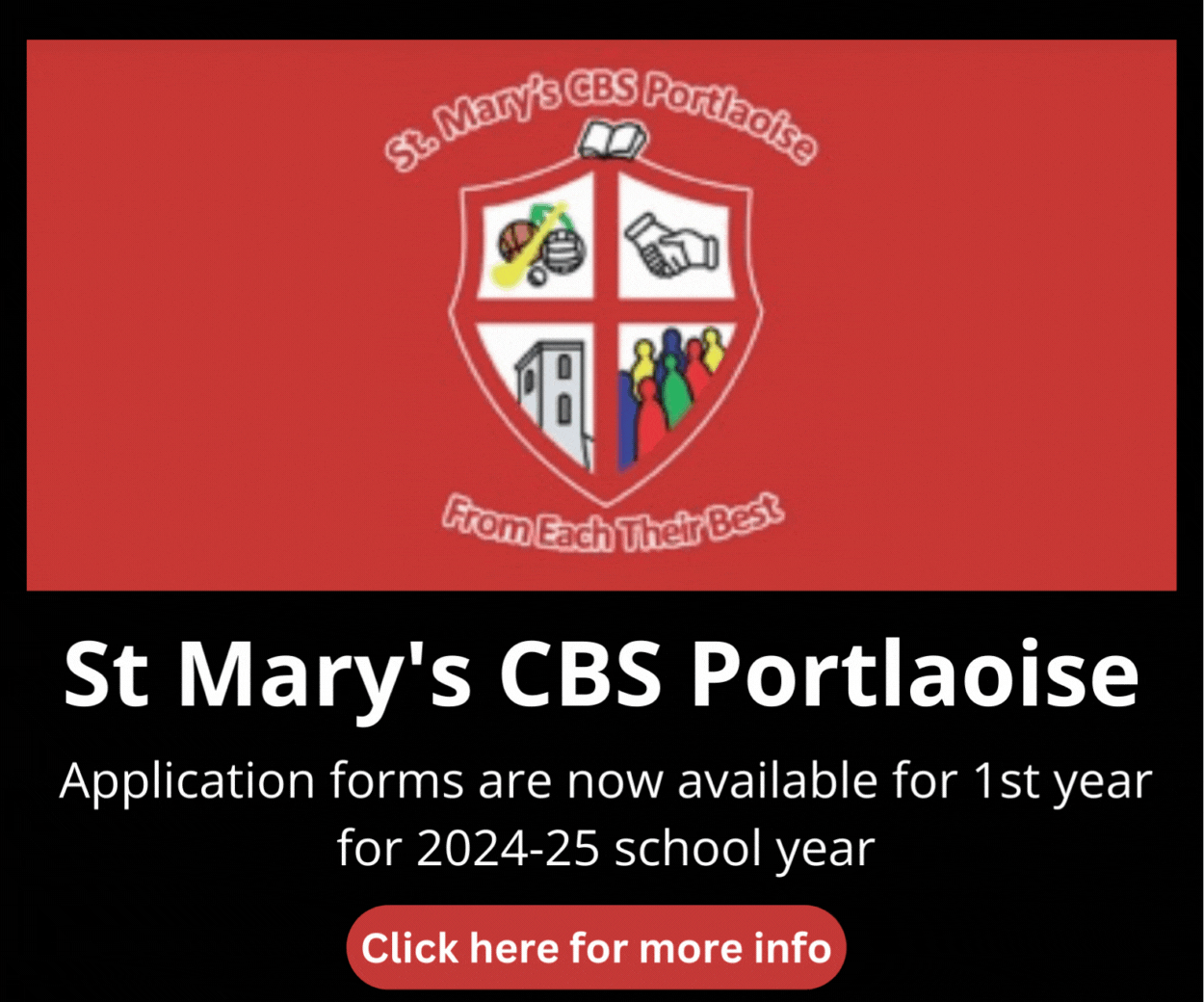 They have been out of the school setting since March 13 after they were closed by Taoiseach Leo Varadkar. And on Friday April 10, it was announced that the schools would remain closed 'until further notice'.
On March 19, the Department of Education announced that Leaving Cert and Junior Cert orals and practical exams were cancelled and all students would be awarded full marks.
While on April 10, it was confirmed the Leaving Cert exams set to take place in June have been postponed. They are now rescheduled for late July or early August – while the Junior Cert is off altogether and is instead being replaced by a school exam.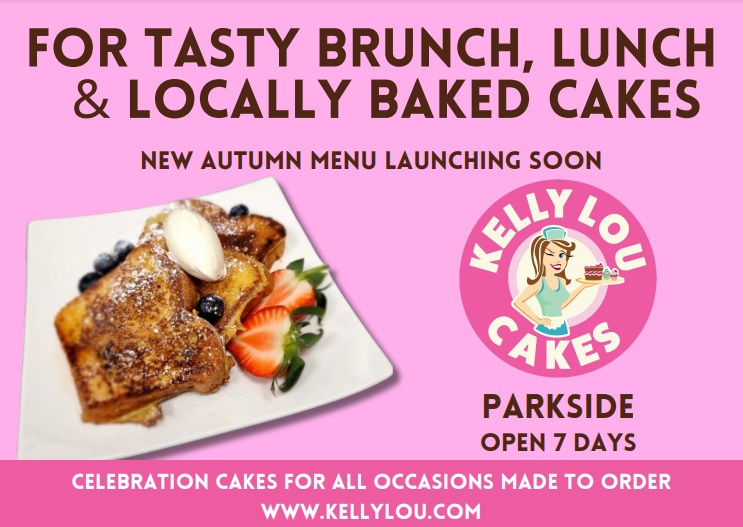 The deadline for submission of Leaving Certificate practical and other projects, in subjects such has History, Geography, Art, PE and Construction, has also been rescheduled to either late July or early August.
All the time, students have been taken out of the routine that they have been used to for the past five or six years just moths before the all important exams.
So, we decided to reach out to the schools in Laois and ask those getting ready to sit Leaving and Junior Cert exams how they are getting on.
What their routine now is, how their school are trying to help them and whether they believe the exams should be postponed or done online if they cannot proceed on the scheduled date.
So far we have heard from students from Portlaoise CBS, Scoil Chriost Ri, Portlaoise College, Heywood, St Fergal's Rathdowney, Mountrath CS, Colaiste Iosagain, Clonaslee College and Mountmellick CS. 
Next up, Ballacolla natives and St Fergal's CS students – Ellen (Leaving Cert) and Maeve (Junior Cert) Hennessy.
1 – What is your daily routine at the moment?
As both of our parents are frontline workers (like many) it's important to help them in any way i can as it's a busy time for both of them. We aim to be up at around 9:30 and help around the house.
(Ellen) – During this period it's hard to get as much studying done as I'd like too but I always aim to get at a few hours done a day. I have consistently worked throughout the years so I don't feel pressured to follow a strict timetable.
2 – Maeve, how do you feel about the decision to cancel the junior cert and make it class based exams instead?
I'm delighted that the decision has finally been made as it was hard to keep studying without knowing what was happening. The fact they are now class based has relieved a lot of pressure as the exam setting doesn't suit a lot of people.
It also means that if the virus does not continue we are going to be able to enjoy a full summer without the thought of exams weighing us down. There is also a problem with those who are planning on going directly into 5th year like myself as it will have an effect on not only the students but also the teachers work plans as everything will be pushed back.
If I'm being honest I think it would've made more sense to cancel it all together instead of creating a problem going forward. However I feel sorry for Ellen as we both kept each other concentrated on school work and studying as there were two of us in it together and now she has to continue studying and extra studying is something none of us want.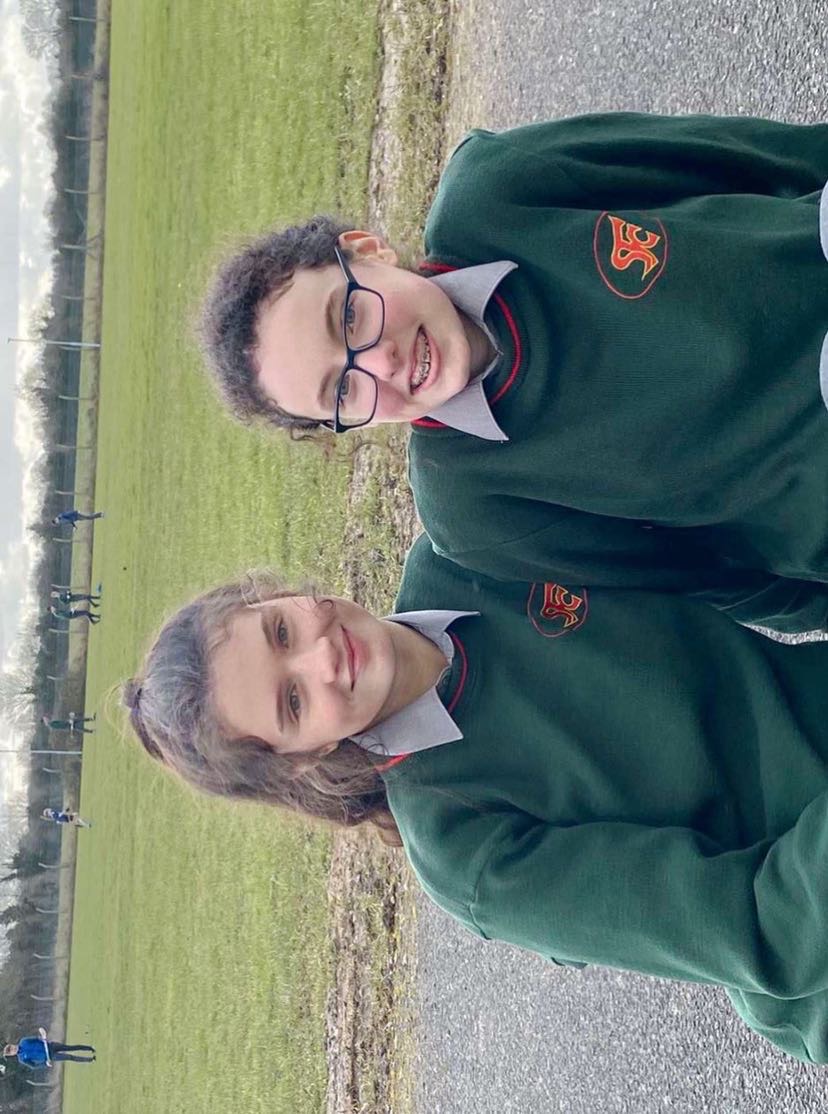 3 – What supports have your school provided for you and have they been useful?
(Ellen) – The school set us up with school emails before the school closed. Although the online school system was new for us as we never used it before, the teachers made it very clear on how to contact them. Most of the teachers contact us on outlook with our work. We also work off of Google classrooms and Microsoft teams. The online facilities have been very useful as the work is easily accessible and always at hand.
The teachers are keeping us busy with plenty of work and revision plans. Some of our teachers have even set up Youtube channels, making sure we have an in-depth understanding on the topic we are covering. They are also scheduling live classes for us.
Thankfully, we are finished with the coursework with only a small few topics left to cover. As we come from a small enough school , we are always sure of a quick response from our teachers who are doing their best to keep our stress at a minimum and keeping us assured during this time.
Unfortunately for some subjects like geography we have yet to complete the case study, the uncertainty of how or when we will be able to get this done is frustrating as we were unable to bring it home with us and it would be nice to get it out of the way to focus on the coursework.
4 – Are you getting out for much exercise?
(Ellen & Maeve) – We try to get out for a walk everyday, if we don't we always go out for a puck for a while. We are fortunate enough to live in the countryside so there are plenty of fields for us.
As well as this our local football and camogie clubs are sending us all home training plans that we can do to stay on top of our fitness and skill levels.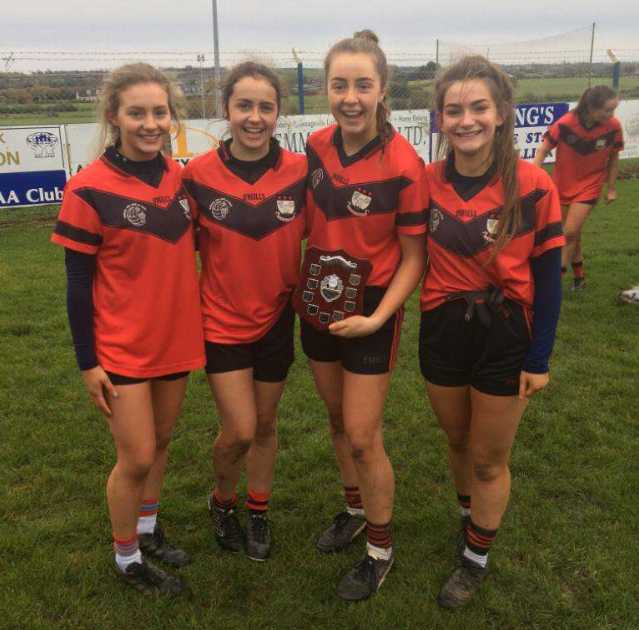 5 – How do you feel about the decision to scrap the oral/practical elements of some subjects and give everyone 100% across the board?
(Ellen) – When it was first announced I was delighted because it was handy being given full marks without actually doing the orals.
However as it settled with me I started to recognise the unfairness in the decision. Even though it relieved a lot of stress, I had worked relatively hard throughout 5th and 6th year to do well in my oral. I think it's unfair that some people have been given full marks even though they have not worked for them and they are being rewarded for their lack of effort while there are student who have spent lots of money and time on studying for the orals and practical exams are getting the same marks.it does not reflect a student's academic ability and it puts everyone on the same level.
Many students are already steps ahead of those who don't do the practical subjects. However there is always the worry that the written papers will be marked harder to accommodate the bell curve, leaving many students unhappy when they don't receive the marks they deserved. Hopefully, this decision will not affect CAO points and we all have just as much of a chance of getting our course of choice before the decision was made.
At this stage of the game there is no reason to get worked up over the decision to give full marks as there is nothing to be done to change it.
6 – Do you find it hard to motivate yourself to study for the exams as now the date has been pushed out to late July or early August?
(Ellen) – I found it hard to study with a fixed date for the exams, since it has been postponed it is that much more difficult as the work is getting really tedious and exhausting. Since the junior cert is also cancelled, Maeve is going to be an extra distraction as she won't be studying.
It is hard to even see the virus been gone at that stage so it's hard to prepare for something that might not even happen. As well as this if the curve does flatten and we can get back to our normal lives we have nothing to look forward too as our summer has been robbed from us making it even harder to study.
It is easy for people to say 'just stay focused and working hard' but there's only so much we can do. The statement to give us time in school before the exams is also a bit infuriating as two weeks isn't going to make up for the 2 months of school we missed and it is unrealistic to think otherwise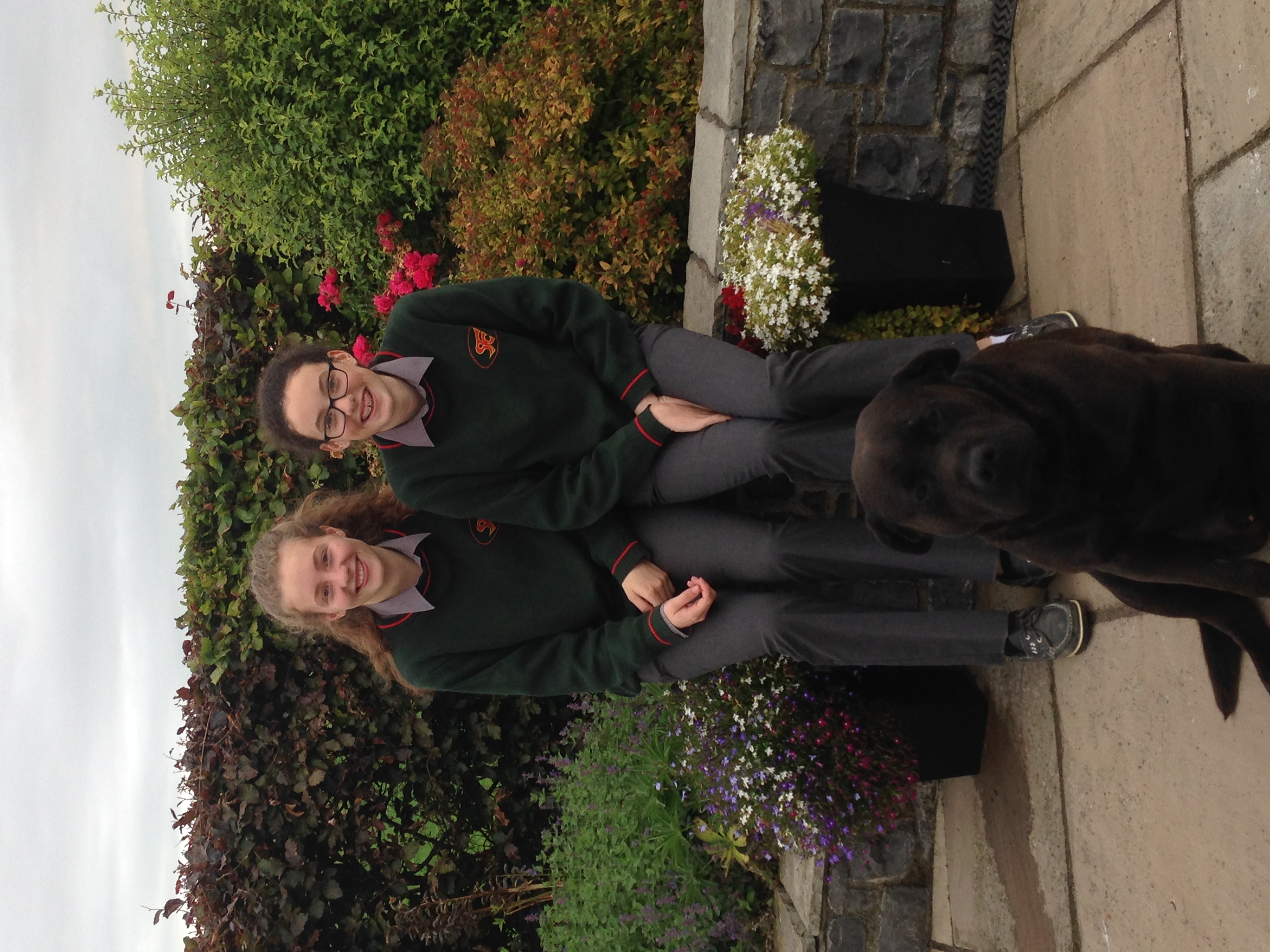 7 – Are you able to interact with your friends? And if so, how are you doing this?
(Ellen & Maeve) – These days it's easy to stay in touch with friends as there are so many social platforms.
We all use Snapchat, Instagram and Facetime. It's our friends that really keep life half normal at the minute.
8 – How do feel young people are being portrayed in the media at the moment? They are being blamed a lot for ignoring social distancing guidelines. Do you believe this is a fair criticism?
(Ellen & Maeve) – Young people are always the first to be blamed for things like this which is reasonable enough in one sense as many of us overlooked the fatality of the situation.
However, since much stricter restrictions have been put in place we have all become aware of what needs to be done to get back to normal.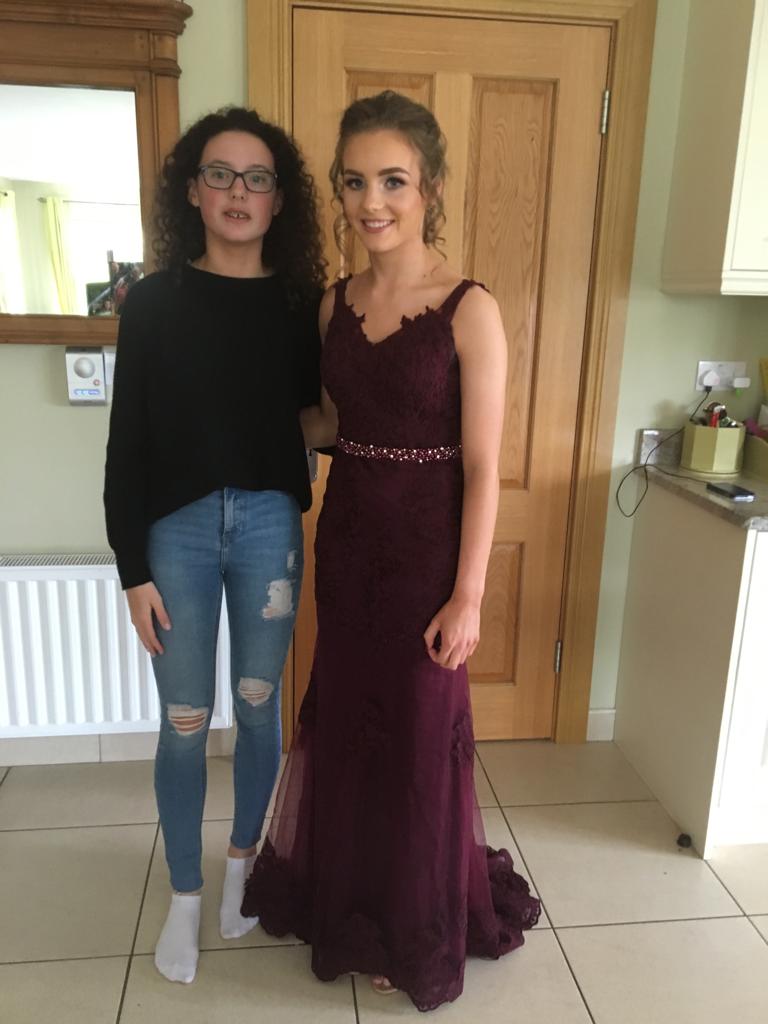 9 – If the Coronavirus crisis continues and you can't sit your exams in late July or early August, do you think they should be postponed further or be cancelled altogether?
(Ellen) – If the exams can't go ahead in July/August, I definitely think they should be cancelled and an alternative method be put in place.
The decision to postpone and continue with exams at a later date has already added so much more stress and frustration on us as students. I'm fed up with studying already as well as many of my friends and an extra 2 months will really just drain us and potentially affect our results.
The idea of keeping the tradition of having exams 'by hook or by crook' needs to be overlooked and they need to take into mind what will benefit the students best.
SEE ALSO – Dan, Niall, Aisling and Bobby Donoher make heartwarming appearance on RTE News