A total of 61 homes sold in Laois in February ahead of the Coronavirus pandemic, according to figures on the Property Price Register. 
The most expensive sale recorded was in Kilnacourt Woods in Portarlington for €1.7 million – though it is understood this is for a number of properties in that estate.
After that there was a home in Roskelton, Mountrath, sold for €411,500 while one on the Mountrath Road was sold for €405,000.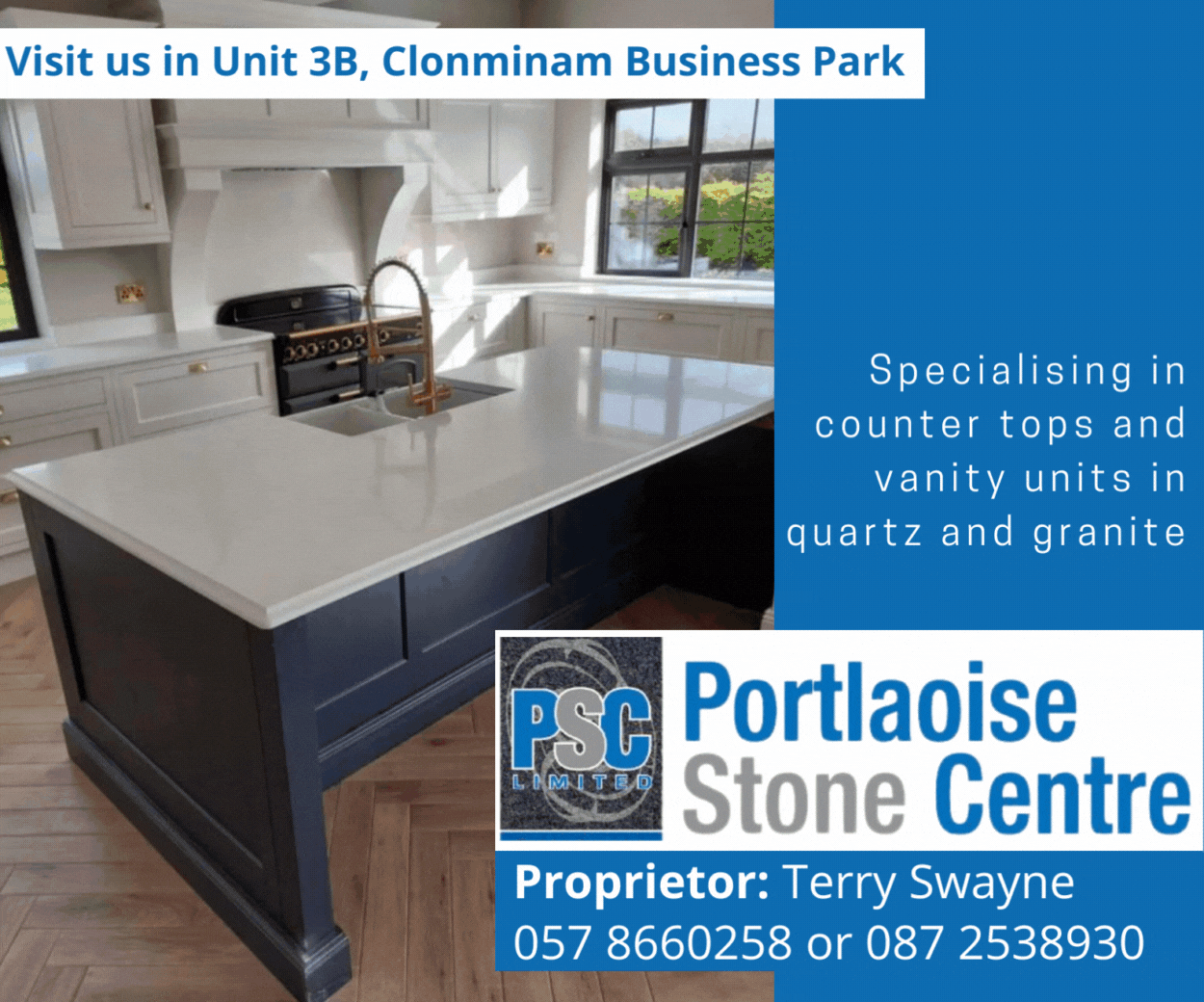 The 61 properties sold equals the record for February since the Property Price Register began tracking sales in this manner in 2010. 61 properties were also recorded as sold in February 2016.
The February figures came in just before the Coronavirus restrictions took hold on the country in March – and a significant decrease is expected in recorded sales in March and particularly in April.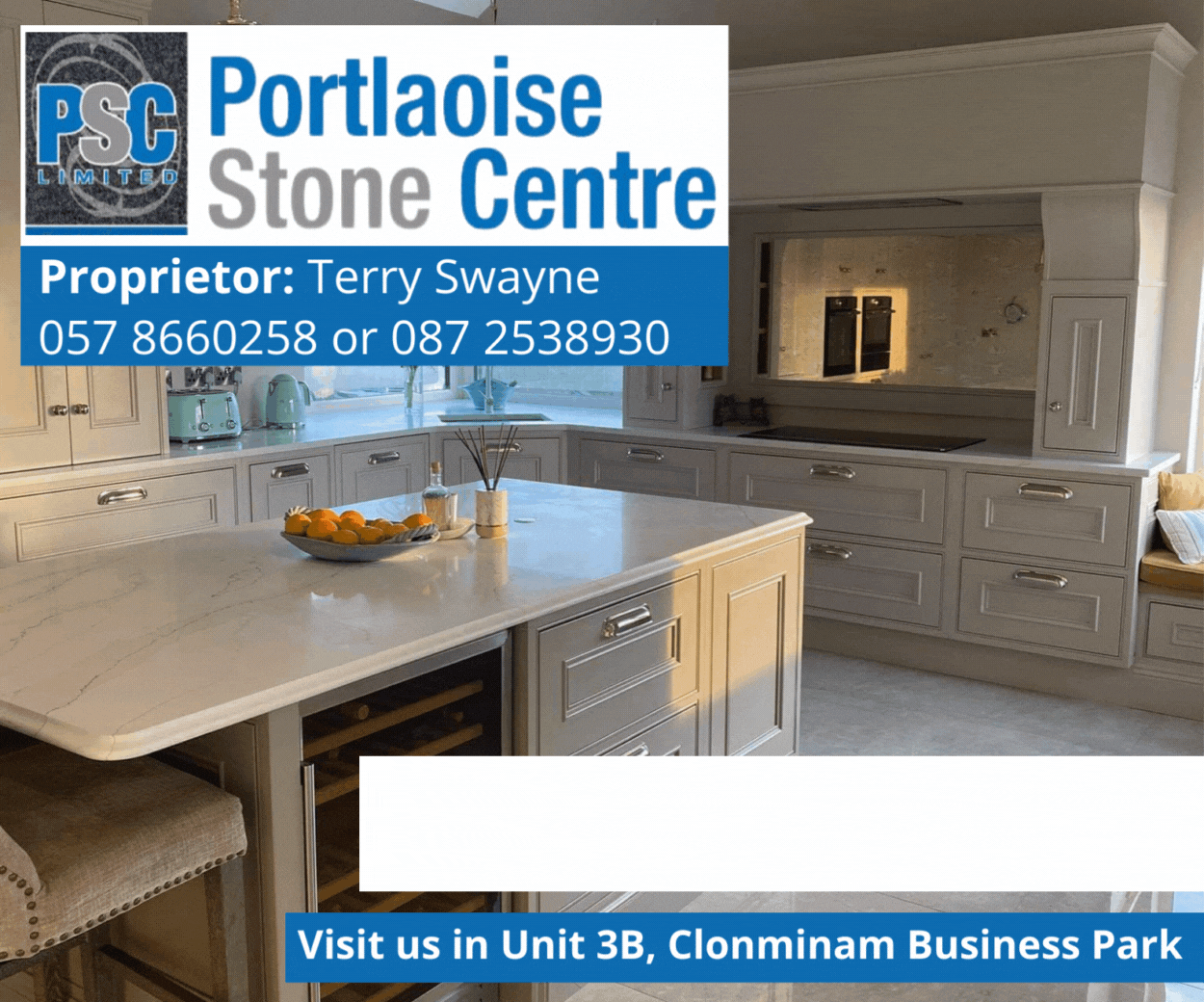 There are can be some slight anomolies in the Property Price Register but it is still seen as one of the main guages of residential property activity.
The price listed is exclusive of VAT for new builds that are sold while if there is land also sold with the house, the overall sale price that is recorded is reduced to exclude a portion of the land.
In addition, some of the sales can be a couple of months behind in being recorded.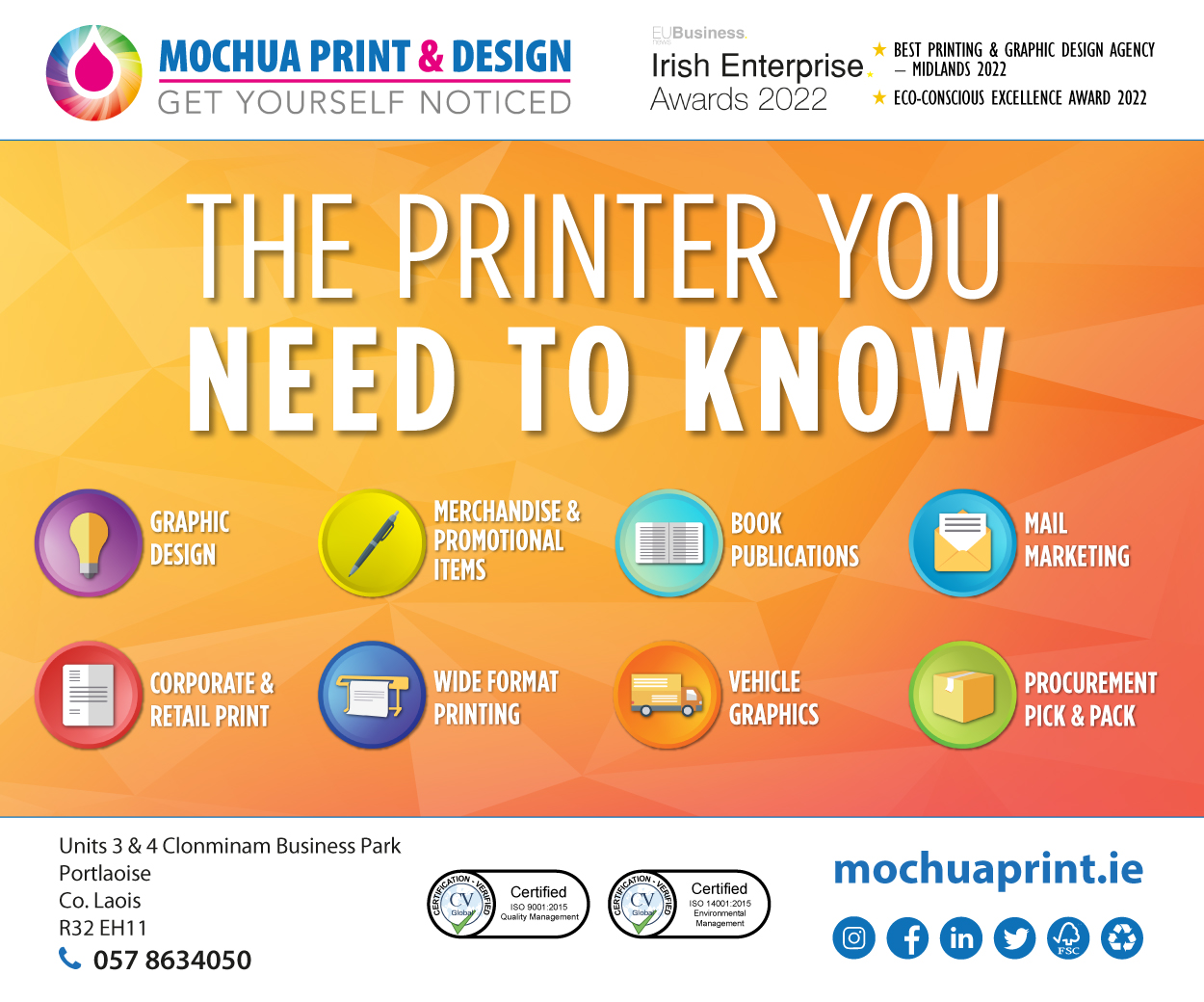 Incidentally, the lowest price recorded for a property in Laois in this month was in Ashewood Walk in Portlaoise at €18,650. This is understood to be an incorrect entry.
The sale of 61 properties in Laois in February compares to 59 in the same month in 2019 and 51 in 2018.
The full list of properties that exchanged hands in February in the county is listed below.
€1,7000,000 – 170 The Glen, Kilnacourt Woods, Portarlington – 03/02/2020
€411,500 – Roskelton, Mountrath – 11/02/2020
€405,000 – Melbrook, Mountrath Road, Portlaoise – 28/02/2020
€305,000 –Ballyouskill, Attannagh – 11/02/2020
€305,000 – 17 Rankins Wood, Portlaoise  – 12/02/2020
€295,000 – 8 Rathevan Heights, Portlaoise – 20/02/2020
€280,000 – The Paddock, Mountrath – 05/02/2020
€273,000 – 73 Dunmasc, Dublin Road, Portlaoise – 19/02/2020
€253,000 – Derrycloney, Mountmellick – 28/02/2020
€264,318 – 166 Berryridge Avenue, Maryborough Village, Portlaoise – 14/02/2020
€235,243 – 5 The Green, Mount Stewart, Stradbally Road, Portlaoise – 17/02/2020
€225,000 – 15 Grenville, Portlaoise – 20/02/2020
€224,669 – 1 The Green, Mount Stewart, Stradbally Road, Portlaoise – 21/02/2020
€223,000 – Lower Sconce, Mountrath – 27/02/2020
€220,000 –39 Rinuccini, Dublin Road, Portlaoise – 28/02/2020
€215,000 – 27 Rathevan View, Portlaoise – 19/02/2020
€210,000 – 110 Heather Hill Road, Graiguecullen – 28/02/2020
€210,000 – 16 Heywood Village, Ballinakill – 13/02/2020
€205,000 –39 Clonboyne Close, Bellingham, Portlaoise – 27/02/2020
€200,000 – 62 Broomville, Dublin Road, Portlaoise – 28/02/2020
€200,000 – Pheeba, 2 Church View, Portarlington – 12/02/2020
€200,000 – Boley, Ballylinan – 14/02/2020
€200,000 – 10 Clonboyne Close – 21/02/2020
€195,000 – 78 The Hermitage, Portlaoise – 14/02/2020
€195,000 – 12 The Drive, Graigavern Lodge, Ballybrittas – 12/02/2020
€195,000 – 50 Lake Drive, Kilminchy, Portlaoise – 28/02/2020
€190,000 – 94 Rossvale, Portlaoise – 20/02/2020
€189,771 – 254 Bellingham, 10 Kylegrove Place, Portlaoise – 18/02/2020
€189,000 – 39 The Showgrounds, Rathdowney – 17/02/2020
€187,500 – 17 Oak View, Ballacollig, Mountmellick – 20/02/2020
€180,000 – 31 Glenbrook, Ballyroan – 27/02/2020
€178,000 – 13 Garden Village, Mountmellick Road, Portlaoise – 03/02/2020
€177,000 – 9 Blueberry Hill, Esker Hills, Portlaoise – 28/02/2020
€170,000 – Woodlands, Cork Road, Durrow – 19/02/2020
€169,000 – 33 The Green, Kilminchy, Portlaoise – 17/02/2020
€169,000 – 26 Crosneen Manor, Crosneen, Carlow – 06/02/2020
€167,000 – 8 Mooreville, Rathdowney – 21/02/2020
€165,000 – 2 Canal Court, Station Road, Portarlington – 05/02/2020
€155,000 – 3 The Village, Mountmellick Road, Portlaoise – 21/02/2020
€155,000 –19 Mooreville, Rathdowney – 14/02/2020
€152,000 –34C Parkside, Abbeyleix Road, Portlaoise – 20/02/2020
€152,000 – Nixon, Portlaoise Road, Abbeyleix – 10/02/2020
€145,000 – 16 Maryborough Crescent, Broomville, Dublin Road, Portlaoise – 11/02/2020
€141,000 – 10 Oak Manor, Ballacollig, Mountmellick – 07/02/2020
€140,000 – 2 College Court, Mountrath Road, Portlaoise – 12/02/2020
€135,000 – 19 Carmody Way, The Fairgreen, Portlaoise – 11/02/2020
€127,500 – 51A Lake Drive, Kilminchy, Portlaoise – 06/02/2020
€111,300 – Knocks, Ballyfin – 04/02/2020
€110,000 – 15 The Old Mill, Church Street, Portlaoise – 03/02/2020
€100,000 – Carrigan Street, Durrow – 28/02/2020
€100,000 – Camross – 25/02/2020
€100,000 – 12 St Fintan's Terrace, Durrow – 13/02/2020
€95,000 – 16 New Line Close, Mountrath – 11/02/202
€90,000 – Morette, Emo – 24/02/2020
€83,000 – 3 Barrow Mews, Link Road, Portarlington – 03/02/2020
€78,500 – 123 Rinuccini Court, Dublin Road, Portlaoise – 10/02/2020
€75,000 – 44 Cill Beg Manor, Stradbally – 27/02/2020
€74,000 – Garryduff, Clough, Ballacolla – 21/02/2020
€73,000 – 2 Barrow Mews, Link Road, Portarlington – 03/02/2020
€64,000 – 7 Bridge Street, Portlaoise – 26/02/2020
€18,650 – 153 Ashewood Walk, Summerhill Lane, Portlaoise – 27/02/2020
SEE ALSO – 54 homes sell in Laois in January – here's the full list