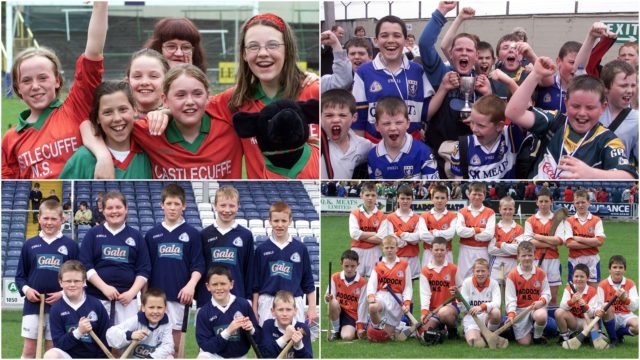 There will be no Cumann na mBunscol hurling action this year which is a hard one for the young players around the county.
For many it's their first experience of playing a big game in O'Moore Park and it's a huge moment for young players.
We've gone into the archives and looked back at the 2003 hurling finals, ones that were played in glorious weather in late May.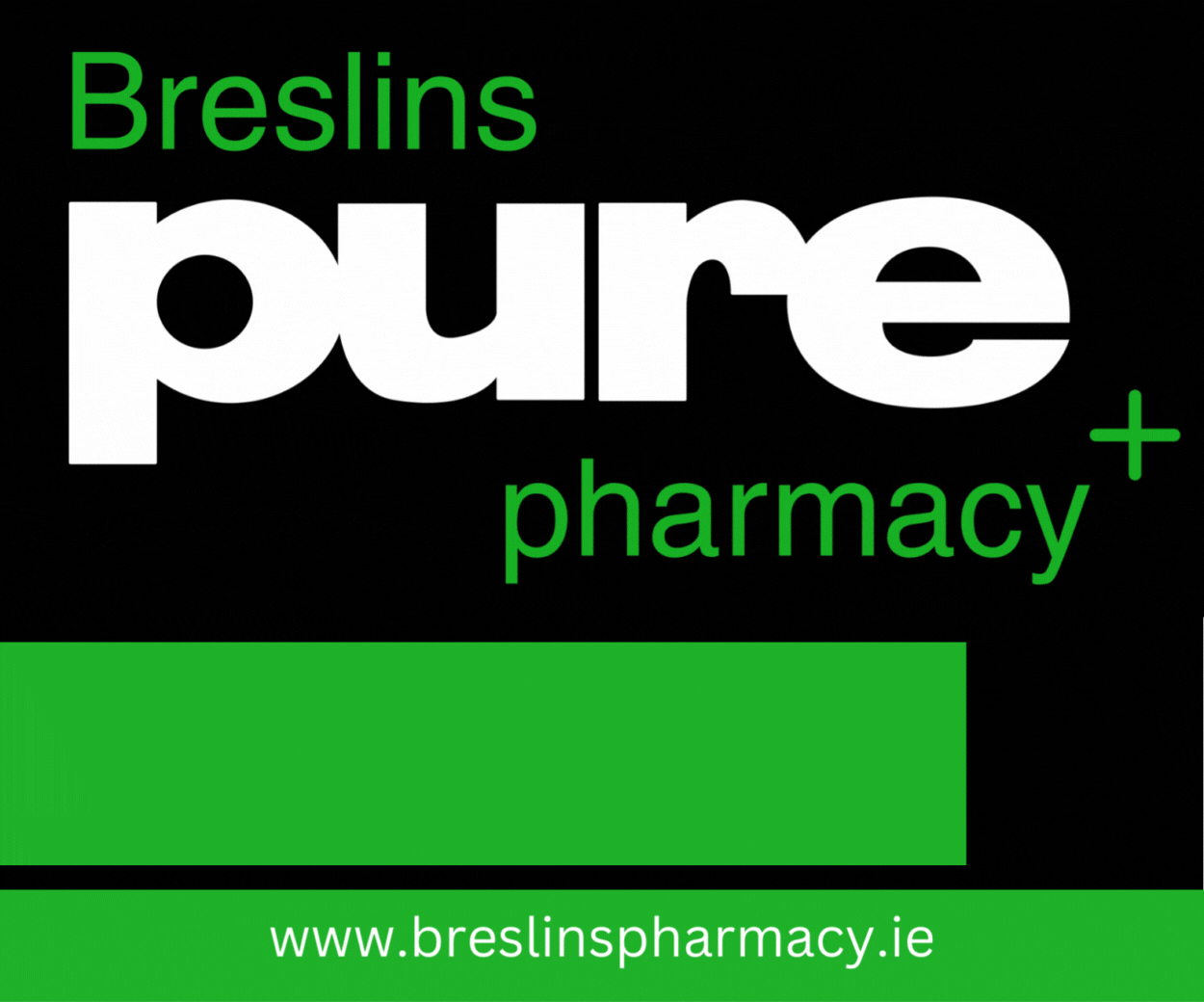 As always some familiar names crop up.
Future Laois hurlers Ross King and James Ryan were young players on the Rathdowney team that got the better of Abbeyleix after extra time while Paddy Purcell was on the Errill team that was narrowly beaten by Paddock.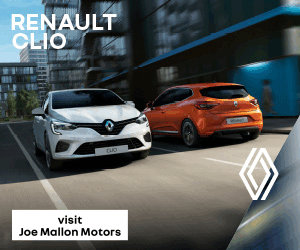 Neil Foyle was on the Borris-in-Ossory team that beat Shanahoe in a high-scoring game.
Future Laois footballer Paul Cotter was on the St Paul's team that beat Killenure. Laois camogie players Rosemarie Bermingham and Sarah Anne Fitzgerald played with the boys teams in Clonaghadoo and Castletown respectively where there was a host of future Laois camogie players involved in the top camogie final between Cullohill and Camross.
You can check out the teams and a selection of great Alf Harvey photos below.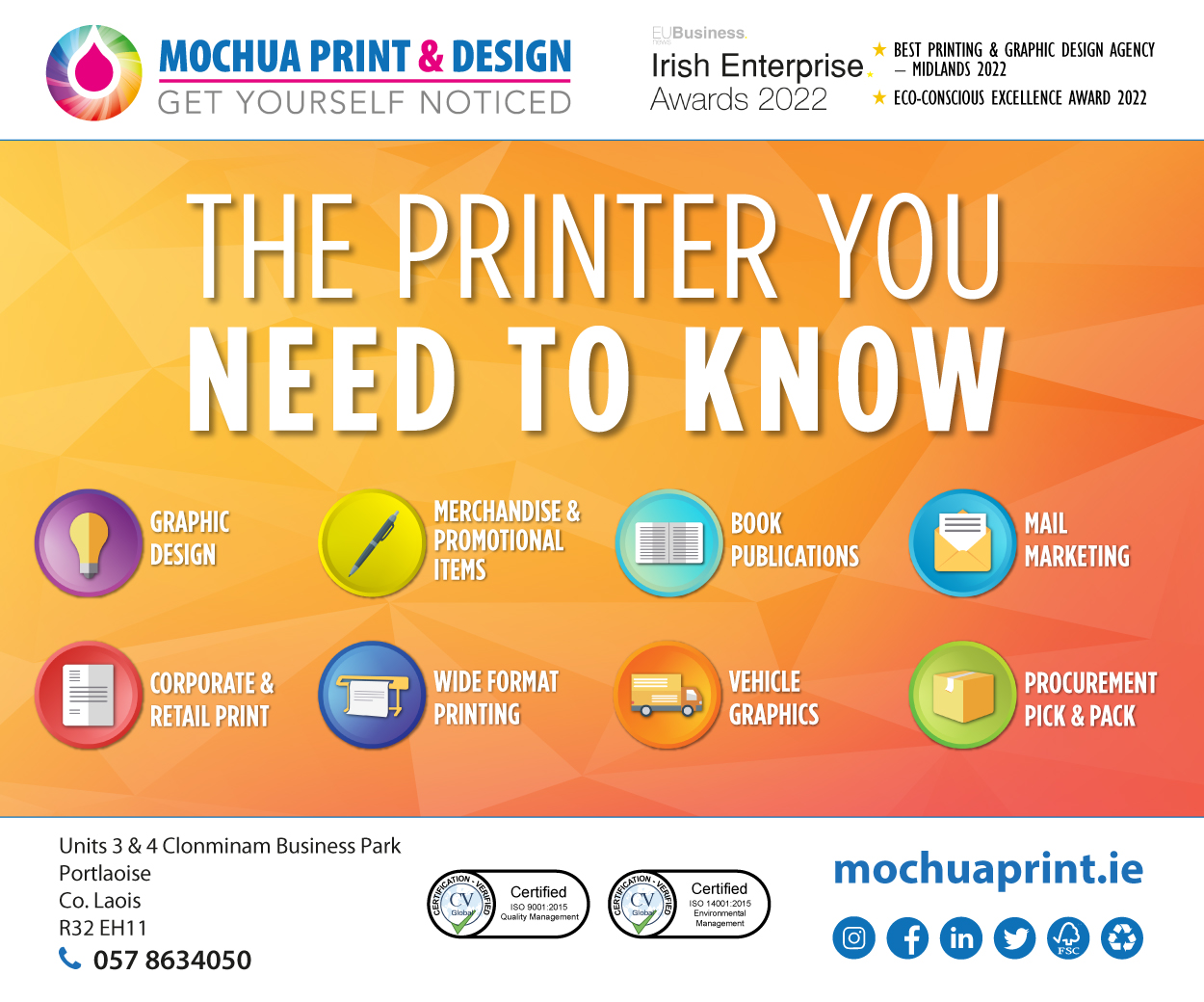 Deverall Oil Cup – St Paul's 4-10 Killenure 4-3
ST PAUL'S: Eoghan Beere, Conor Bohan, Kevin Campion, Adam Colohan, Paul Cotter, Shane Cuddy, Joe Delaney, Michael Donovan, Brian Dooley, Mark Duncan, Colin Finn, James Graham, Mark Kavanagh, Brian Seale, Kenneth Timmons, Eoghan Whelan
KILLENURE NS: Damien Conroy, Brian Cuddy, Donie Coyne, Michael Phelan, Jacqueline Moore, Daniel Lalor, Darren Delaney, Tammy Cuddy, Eoin Hogan, Pilar Dooley, Micheala Dooley, Kevin Lalor, John Delaney, Cathal Nolan. Jack Moore, Oliver Conroy, Darragh Cuddy.
Lodge IT Cup – Rosenallis 5-2 Clonaghadoo 4-1
ROSENALLIS: Ronal Doolan, Philip Dunne, Jamie McDonald, Richard Young, Marcus Redmond, Kevin McDonald, Donal Lalor, Eugene Weston
CLONAGHADOO NS: Eoin Hogan Hogan, Gearoid Treacy, David O'Connor, David Whelan, Rosemarie Bermingham, Mark Abraham, Barry Grennan, David Murphy and Alyn Conroy.
Four Aces Wholesale Cup – Borris-in-Ossory 5-6 Shanahoe 4-5
BORRIS-IN-OSSORY: John Wall, Eoin Ryan, Neil Foyle, Liam Quinlan, TJ Keenan, Aoife Quinlan, Eoin Quinlan, Barry Wall, Patrick Gray, Eoin Standish, Matthew Dooley, Robert Carroll, Emmet Quinlan, Martin Delaney.
SHANAHOE: Stephen Moran, Bill Sinnott, Dale Bergin, Owen Bergin. Shane Delaney, Michael Connolly, Keith Delaney, Denis Collier, Mark Tynan, Fintan Bowe, Lisa Rafter, Mari Collier, Brian Fairbrother, Damien Tynan, Andrew Phelan, Noel Fairbrother, James Connolly, Jack Delaney
Bank of Ireland Cup – Clonaslee 4-1 Castlecuffe 5-0
CLONASLEE: Gemma Dunne, Theresa Hyland, Ciara O'Donovan, Sinead Purcell, Megan Hillard, Eva Conroy, Nicole Donoghue, April Stanley, Alex Reddin, Denise Smith, Ailbhe Joyce, Aoife Costello, Louise Cusack, Maggie Dunne, Laura Larkin, Siobhan Conroy, Pamela Hogan
CASTLECUFFE: Leanne Doolan, Alison Russell, Rose Corcoran, Lizzie Rigney, Angelina Rigney, Laura Wisely, Aine Keating, Margaret Conway, Mairead Goode, Hannah Russell, Sarah Egan, Chloe Guckian, Alison Guckian, Sarah Conroy, Sandra McCann, Aisling Keating
Liam Casey Cup – Killanure 3-2 Raheen 1-1
KILLENURE: Sonia Cuddy, Micheala Dooley, Tammy Cuddy, Leona Cuddy, Jacqueline Moore, Pilar Dooley, Sadhbh Delaney, Grainne Hogan, Lisa Conroy.
RAHEEN: Margaret Costigan, Ciara Dunne, Emma Rohan, Katie Sinnott, Sarah Hosey, Treas Dalton. Sarah O'Dea, Mary Phelan, Aine Kavanagh.
Dooley's Hurleys Cup – Paddock 3-6 Errill 3-5
PADDOCK: John Lowry, Garry Bonham, Conor Flynn, Gavin Conroy, Tadgh Hogan, Thomas Delaney, Francis Delaney, Eoin Burke. Patrick O'Rourke, John Bergin, Padraig Delaney, James Campion, James Delaney, Gearoid Lowry.
ERRILL: James Fox, Ger Danagher, Emma Davy, Vincent Cleere, Cathal Casey, Eoin Burke, Patrick Purcell, Tadgh Dowling, David O'Dea, Patrick Bergin, Mary Dowling, Marjorie Bourke.
Church and General Cup – Scoil Bhride Portlaoise 3-2 Mountrath 6-5
MOUNTRATH: Aisling Dunne, Emma Stevens, Linda Nevin, Amy Seymour, Marie Kirwan, Martina Byrne, Lauren Boyhan, Jennifer Parkinson, Lorraine Doheny, Tanya Hanlon, Ciara Carroll, Chloe Tynan, Gemma Byrne, Eadaoin Comerford. Sarah Burke, Linda Russell, Eimear Tiernan, Aoife Doheny.
SCOIL BHRIDE, PORTLAOISE: Caoimh Dollard, Tara Kane, Tanya Maher, Nicole Dollard, Rebecca Kelly, Karen Murphy, Aisling Phelan, Marion O'Connor, Stacey O'Flaherty, Chloe McGrinder, Clare Dunne, Siobhan Joyce, Joy Freeman, Nicola O'Flaherty, Rachel Ryan. . Amy McEvoy, Louise Swayne
Laois Camogie Cup – Cullohill 5-3 Camross 1-6
CAMROSS: Mairead Burke, Tracey Murray, Dawn Mortimer, Niamh Collier, Katie Wallace, Niamh Dollard, Aimee Leahy, Emma Conroy, Karen McCartney, Aedin Doran, Clionadh Bennett, Emma Conroy. Eimear Wallace, Grace Brickley, Bronwyn Ashe, Shauna Hensey, Chloe Leahy. Gemma Mooney.
CULLAHILL: Emma Galvin, Michelle Dunphy, Dearbhail Murphy, Irene Delaney, Sharon Fitzgerald, Laura Saunders, Emma Saunders, Elaine Bourke, Richenda Delahunty, Alice Dunphy, Mairead Killeen, Grace Lennon, Claire Walsh, Patrice Phelan.
Carmel Daly Cup – Rathdowney 4-10 Abbeyleix 1-10
ABBEYLEIX: Thomas Doyle, Anthony Moore, Tomas Moore, Conor Maguire, Conor Bergin, Shane Hearns, Daniel Shanahan, Darragh Murphy, Joseph Ruth, Bill Duggan, Padraig Callanan, Daniel Burke, Oisin Carroll, Darren Kelly, Thomas Walton, Darren Whelan, Jamie Whelan, Paul Millar, Alan Cahill, Patrick Dwyer, Clifford Lawless
RATHDOWNEY: Graham O'Brien, Patrick McCormack, Patrick Meehan, Damien Bowe, Eoin O'Neill, Enda Dowling, Darren King, Alan Holohan, Andrew Dowling, Darren Holohan, Ross King, Dean Curren, Mark Tracey, Michael Bowe, James Ryan, Peter Bain, Keith Byrne, Kieran Bowe, Jamie Meehan, Patrick Carroll, Conor O'Neill, James Gibbons, Damien Madden, Liam Ryan, Jamie O'Dea-White, Danny Campion, Mark Daly, Padraig Lowry, Bill Brophy
Airboran Travel Cup – Castletown 5-6 Raheen 4-8
CASTLETOWN: Paul Croke, Loughlin Hegarty, Gearoid Gaughan, Paul Harding, Sarah Anne Fitzgerald, James Dooley, Ciaran Dune, Warren Delaney, Cyril Fitzpatrick, James Geddes, David Phelan, Catherine Hooban, Jennifer Dooley, Kyran Phelan, John Treacy, Liam Phelan, Darragh Lyons.
RAHEEN: Stephen Sinnott, Mihcael Holland, Neil Holland, Dam Dalton, Mark Rigney, Dominic Dalton, Mike Dalton, Thomas O'Dea, Christopher Ryan, Sean O'Dea, Matthew Costigan, Christopher McEvoy, Ciaran Sinnott, Denis Costigan, John Shiel, Jonathan Phelan.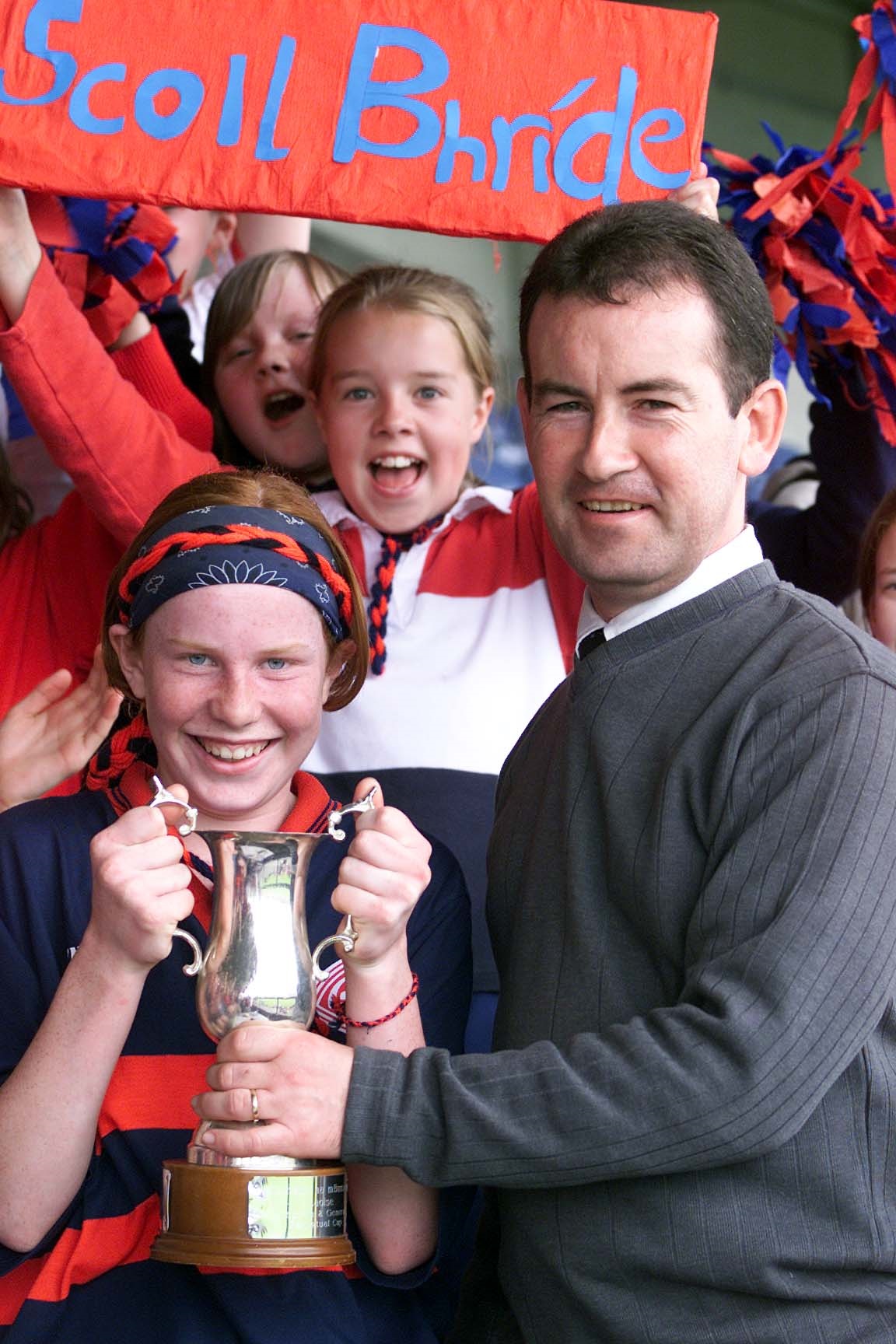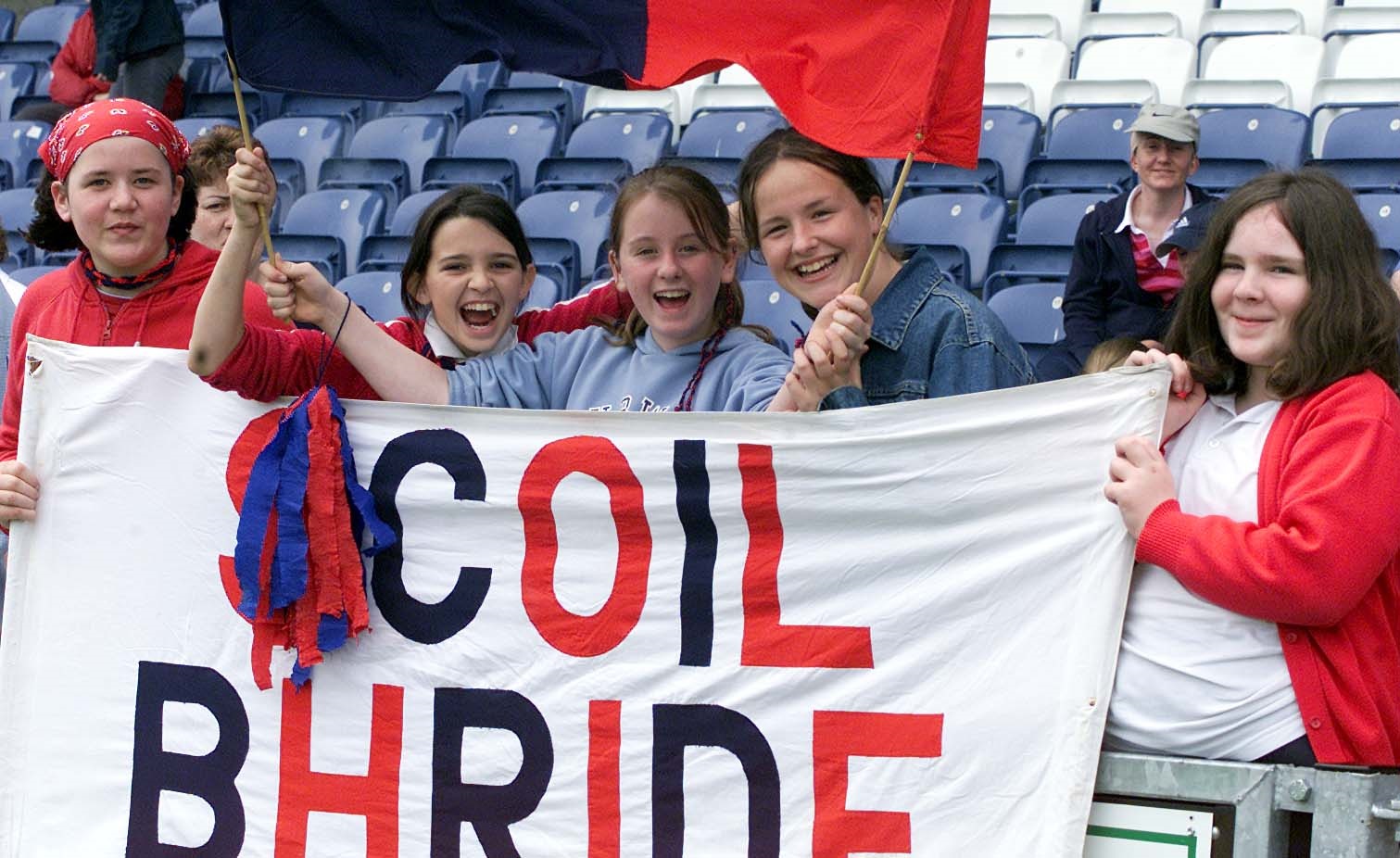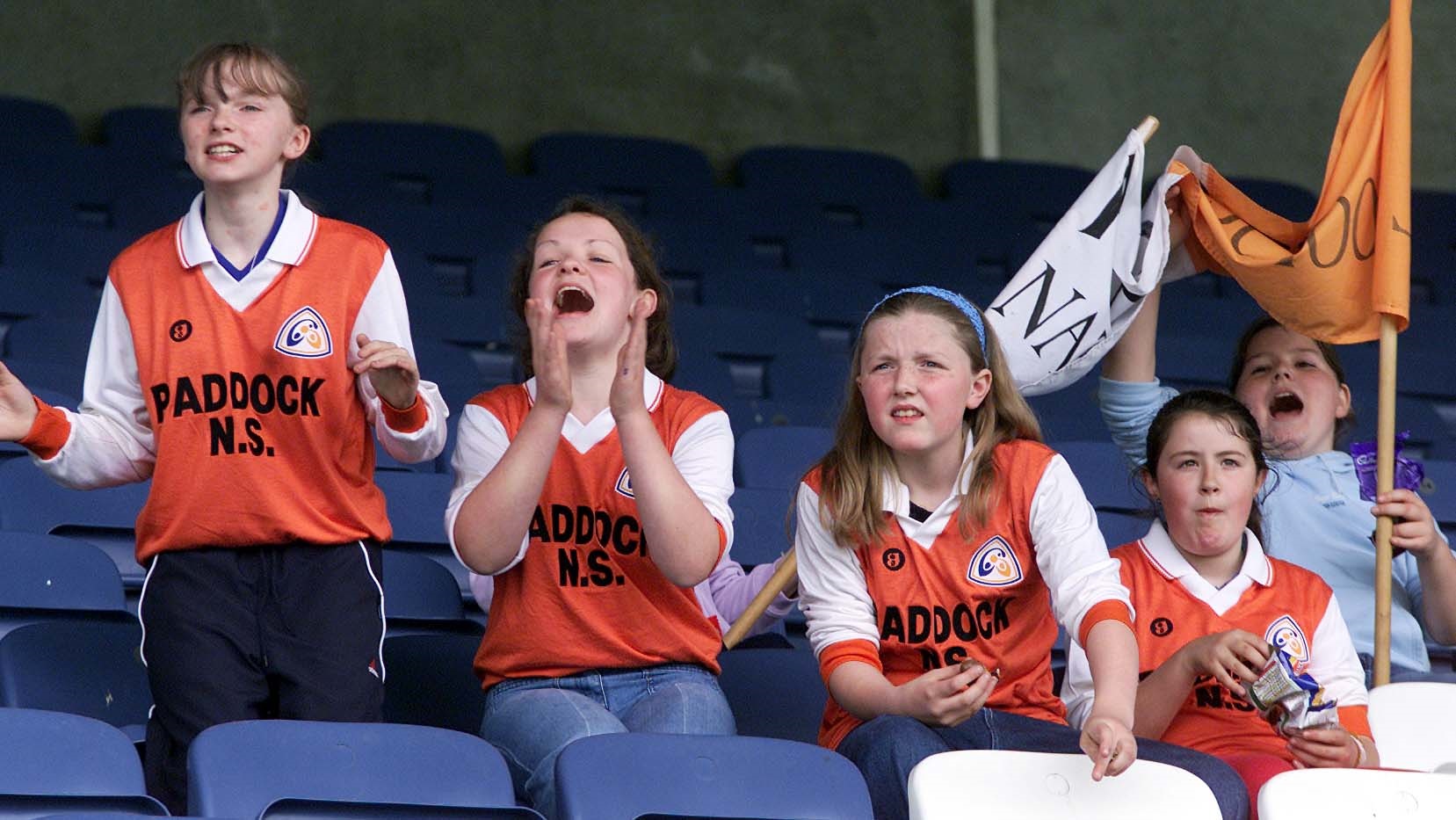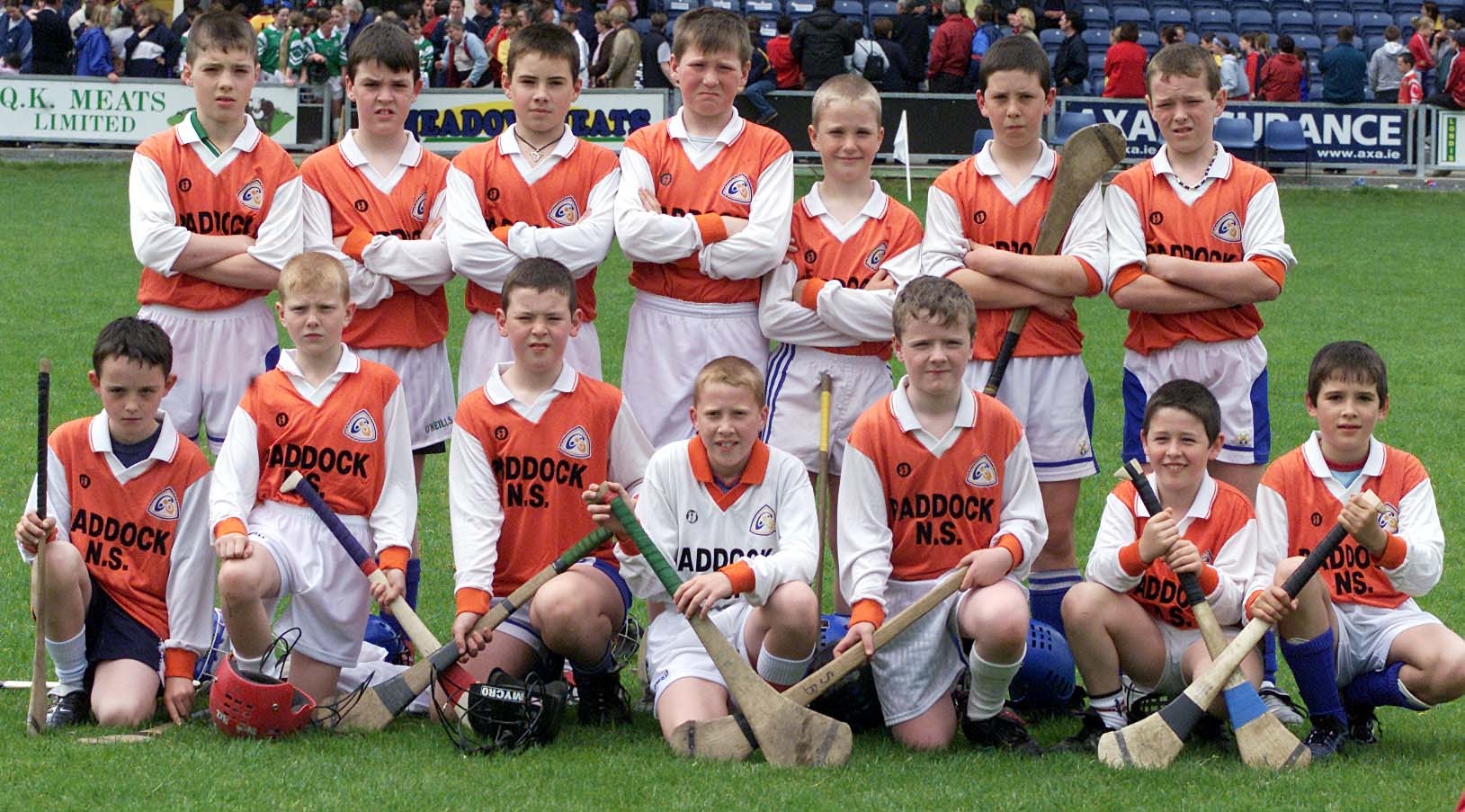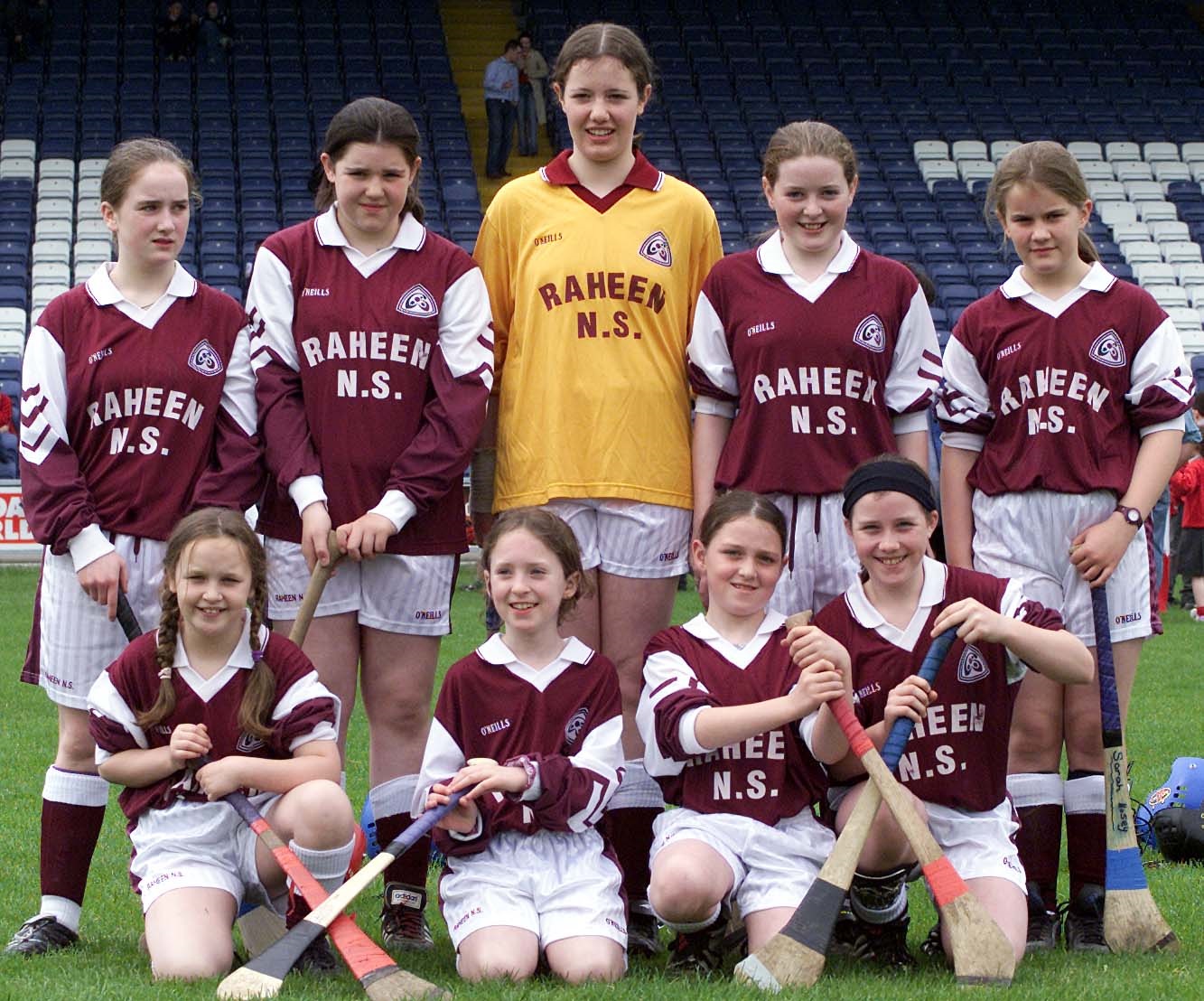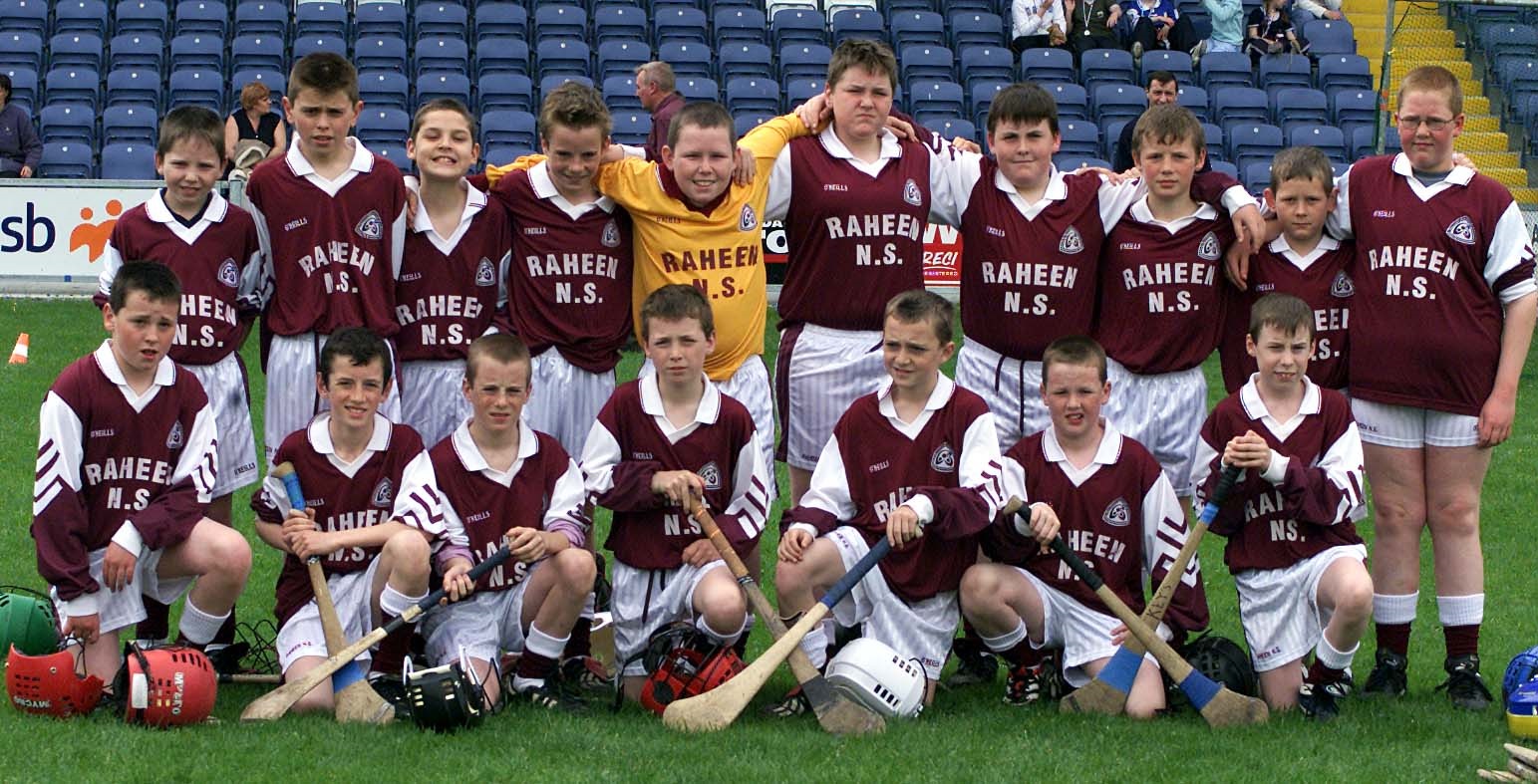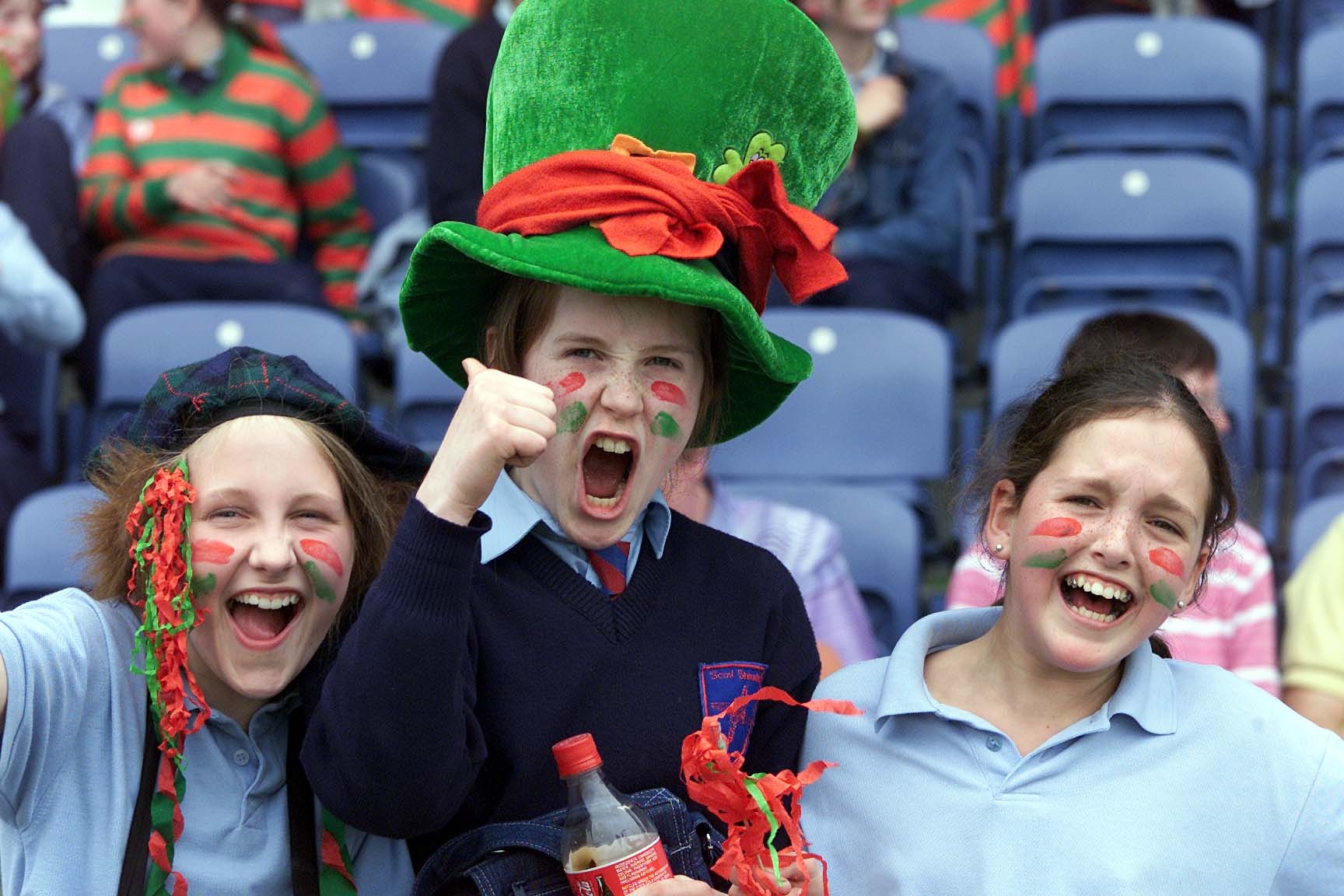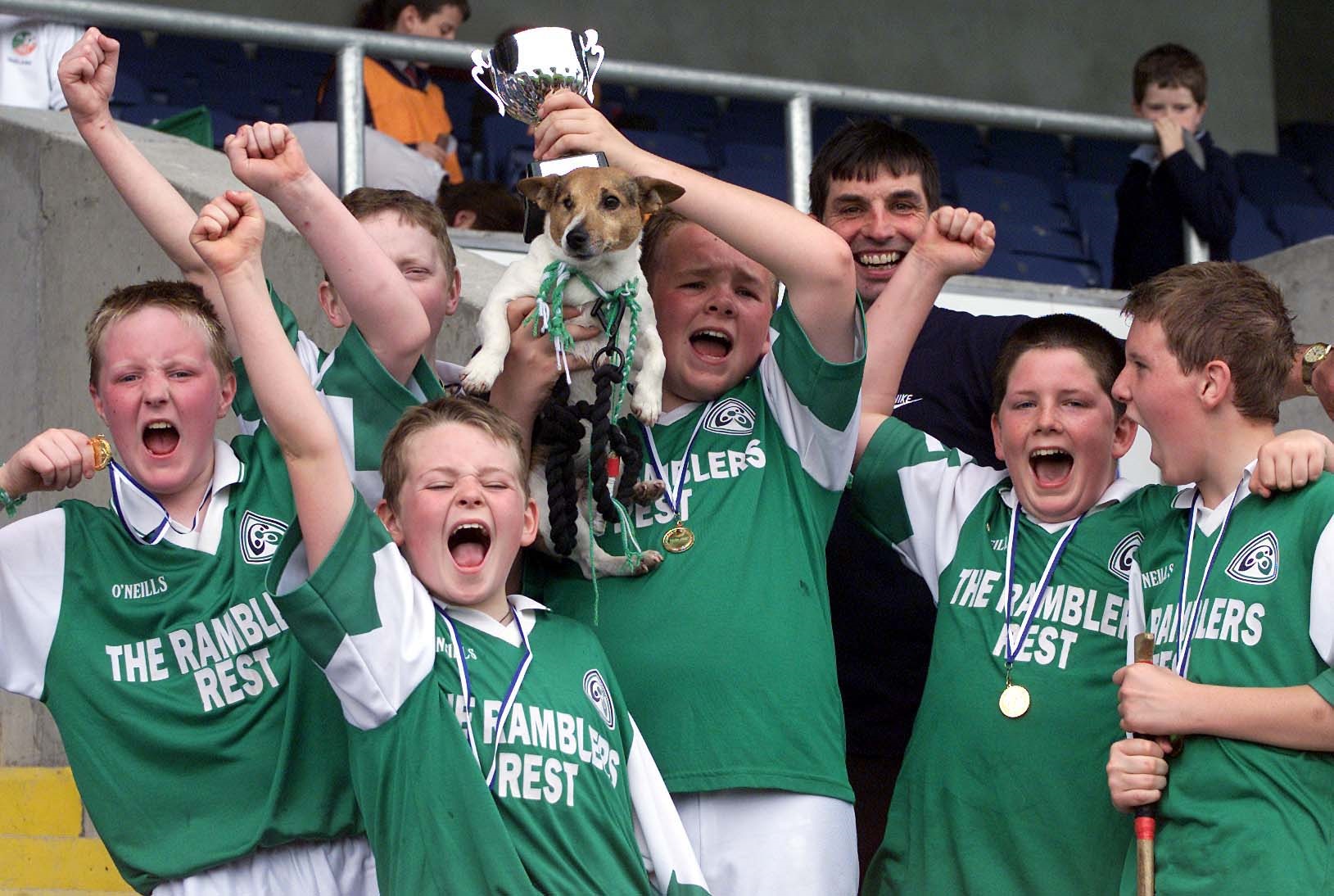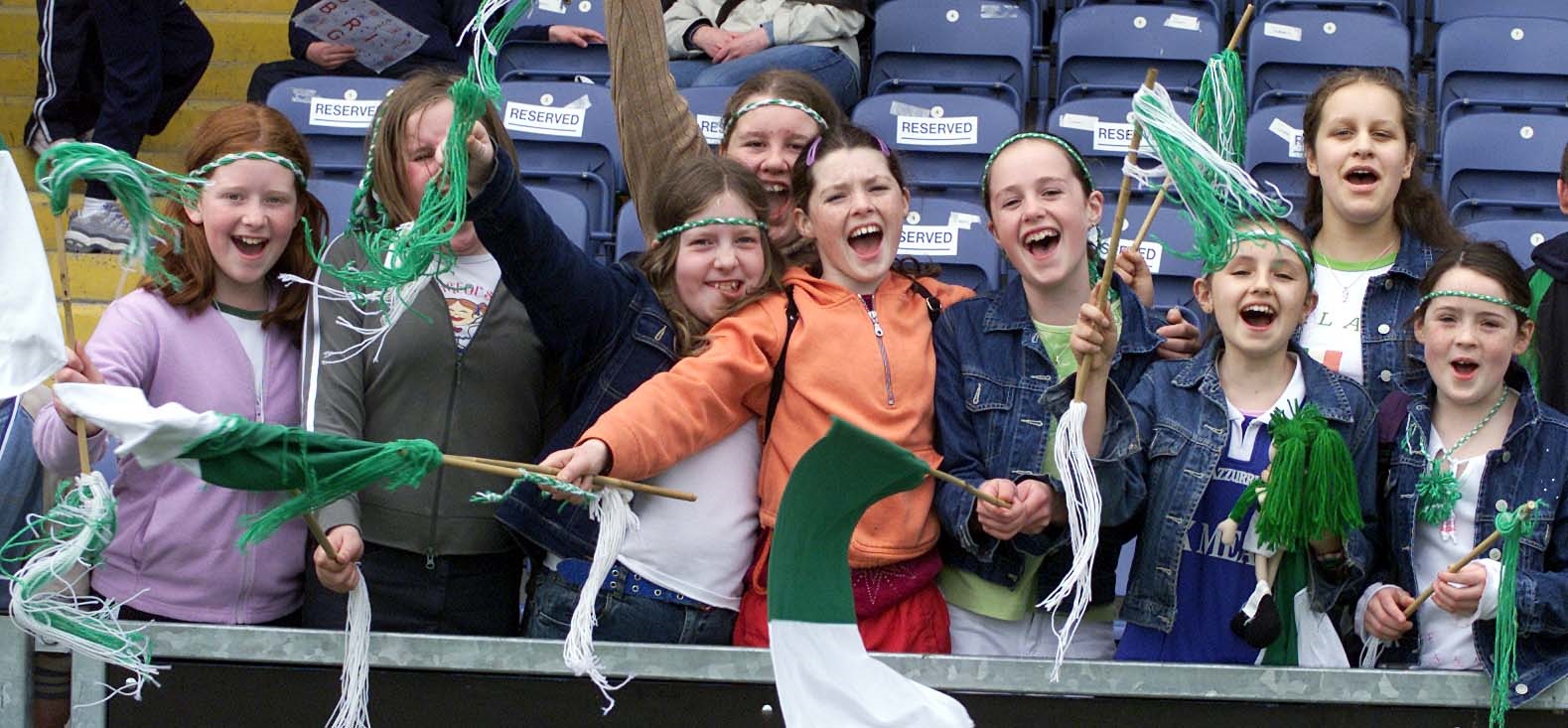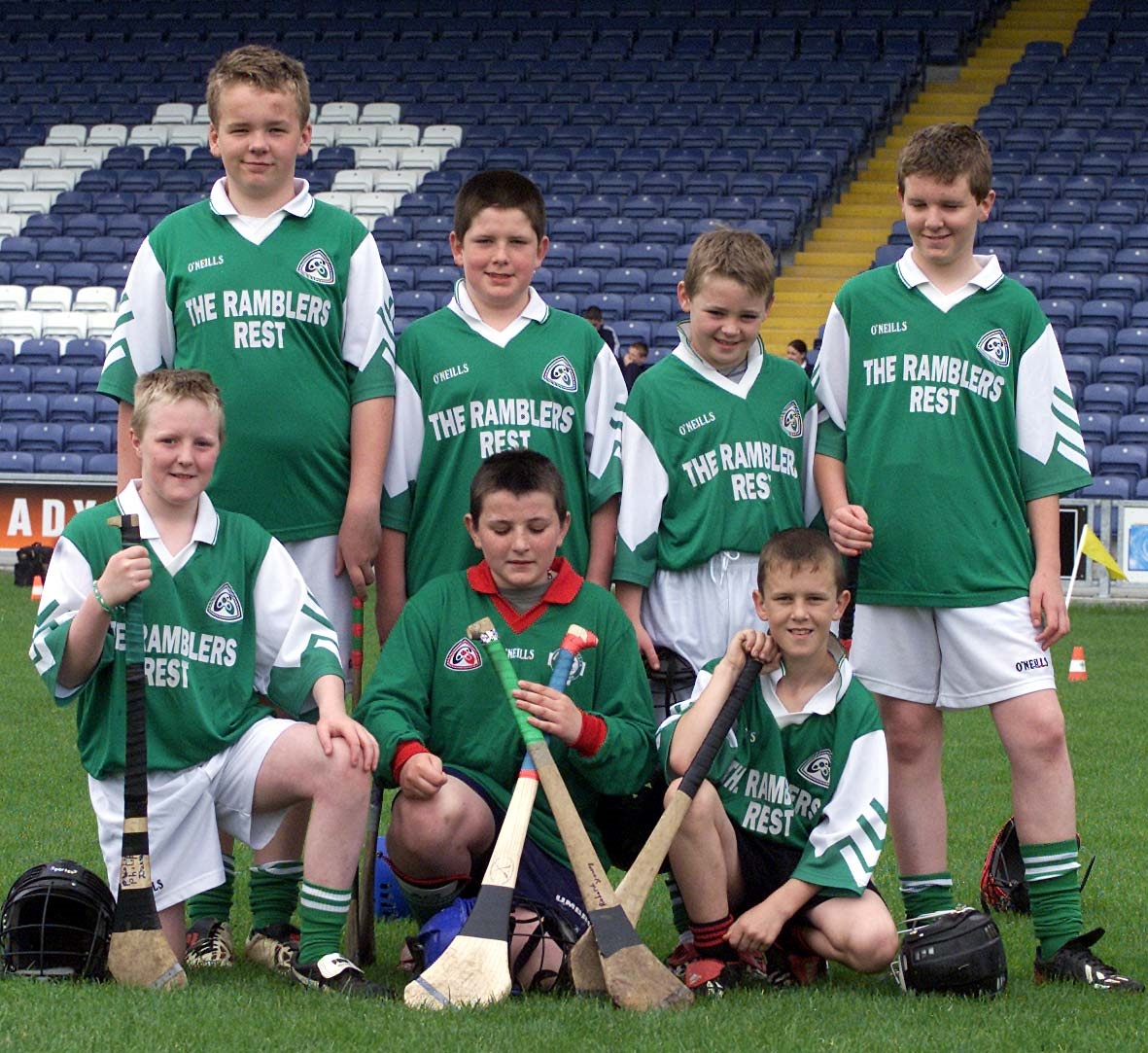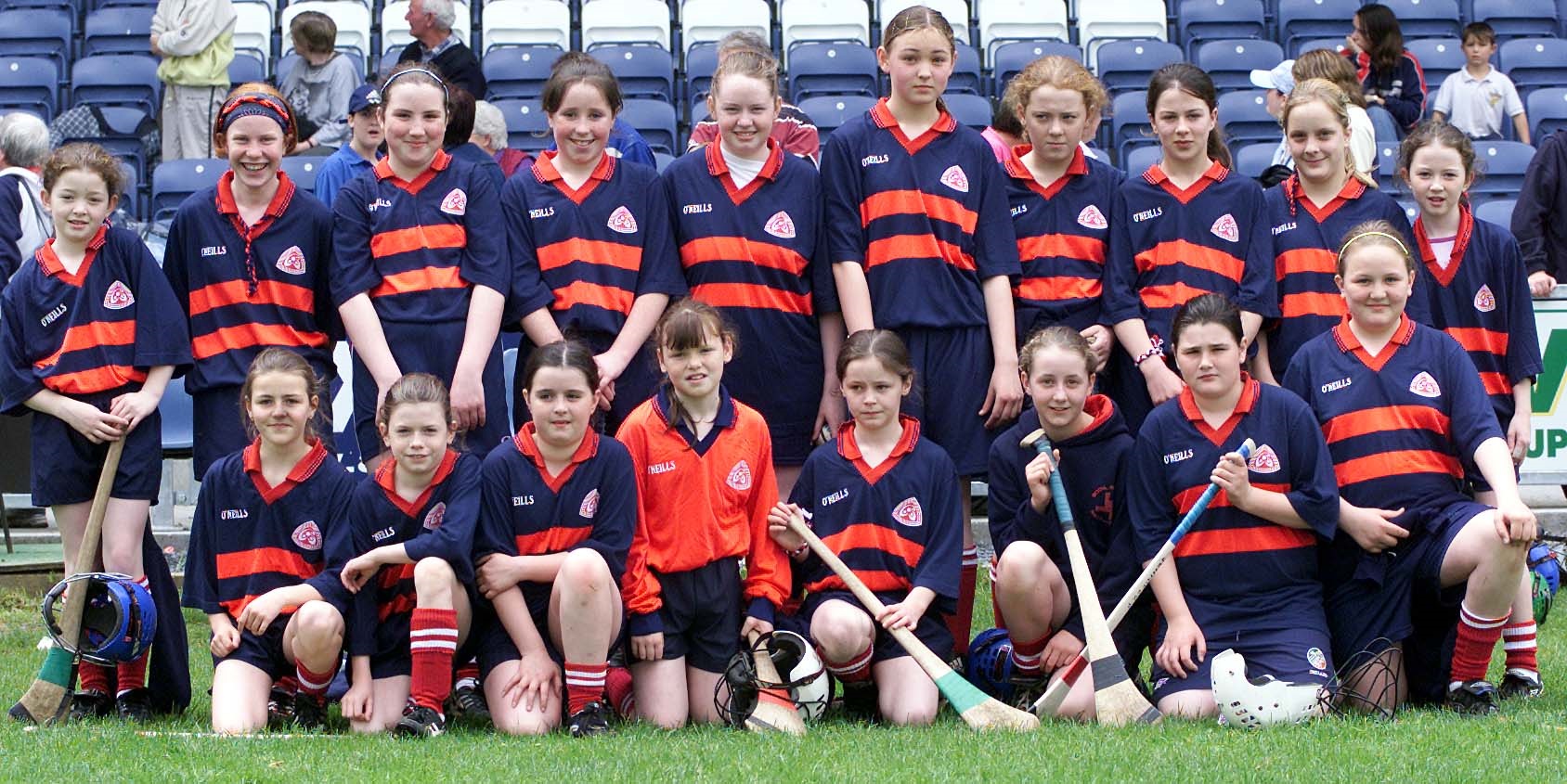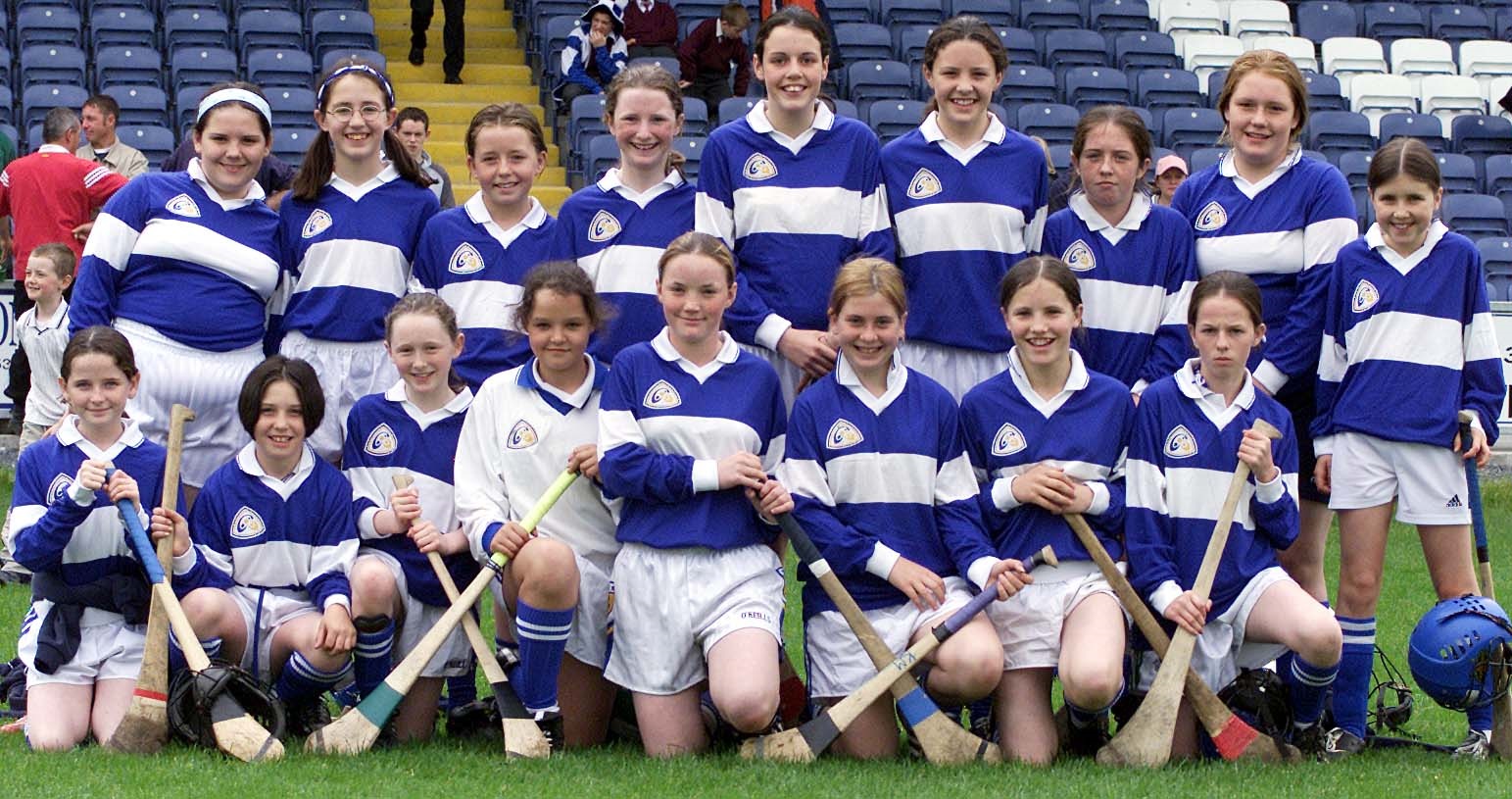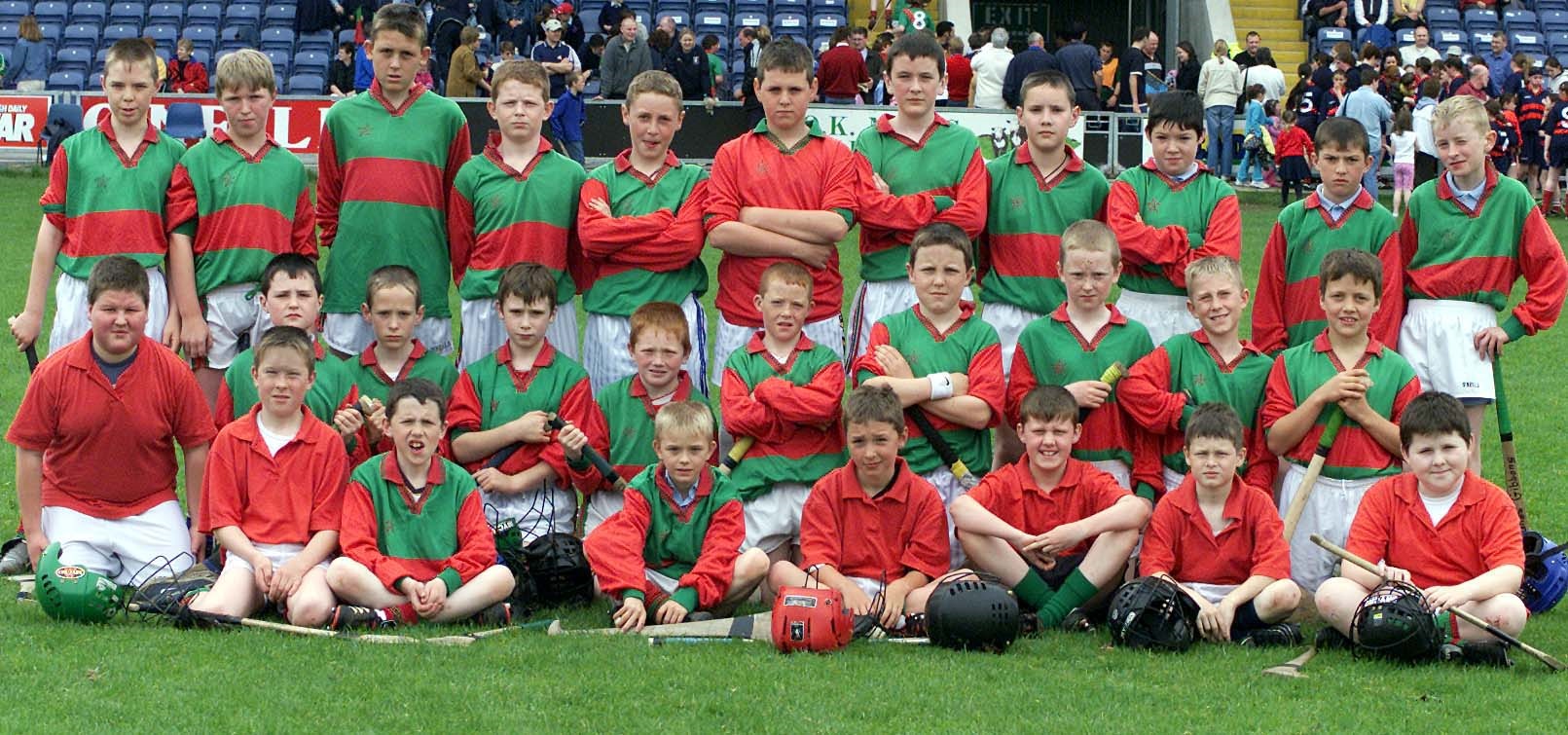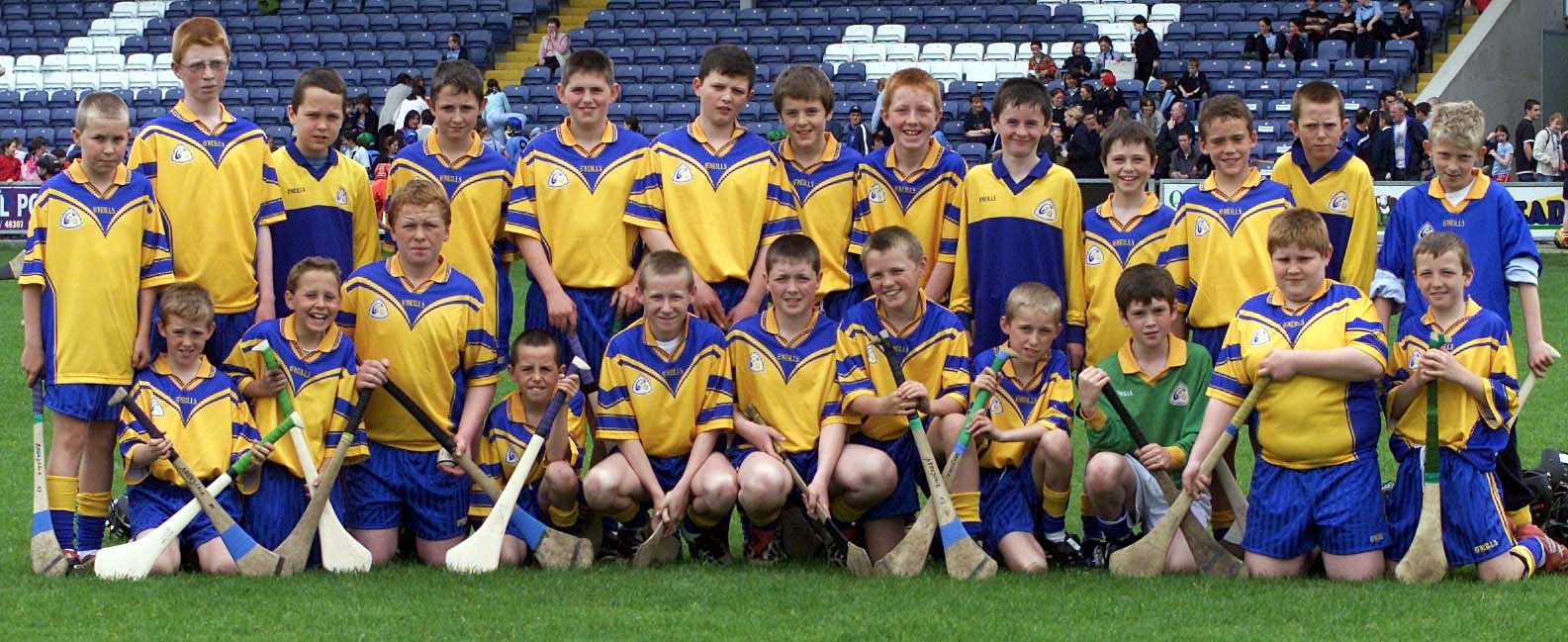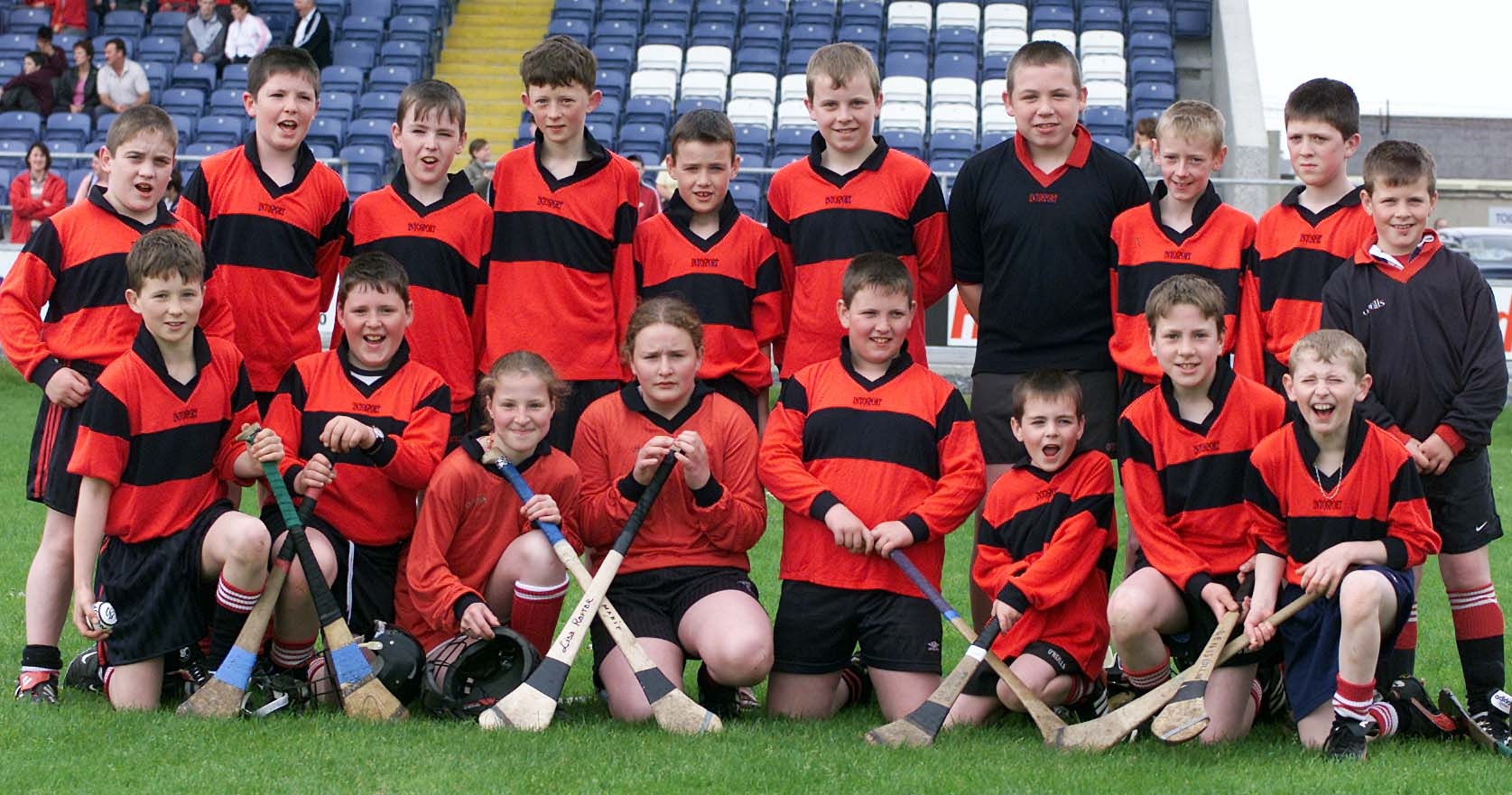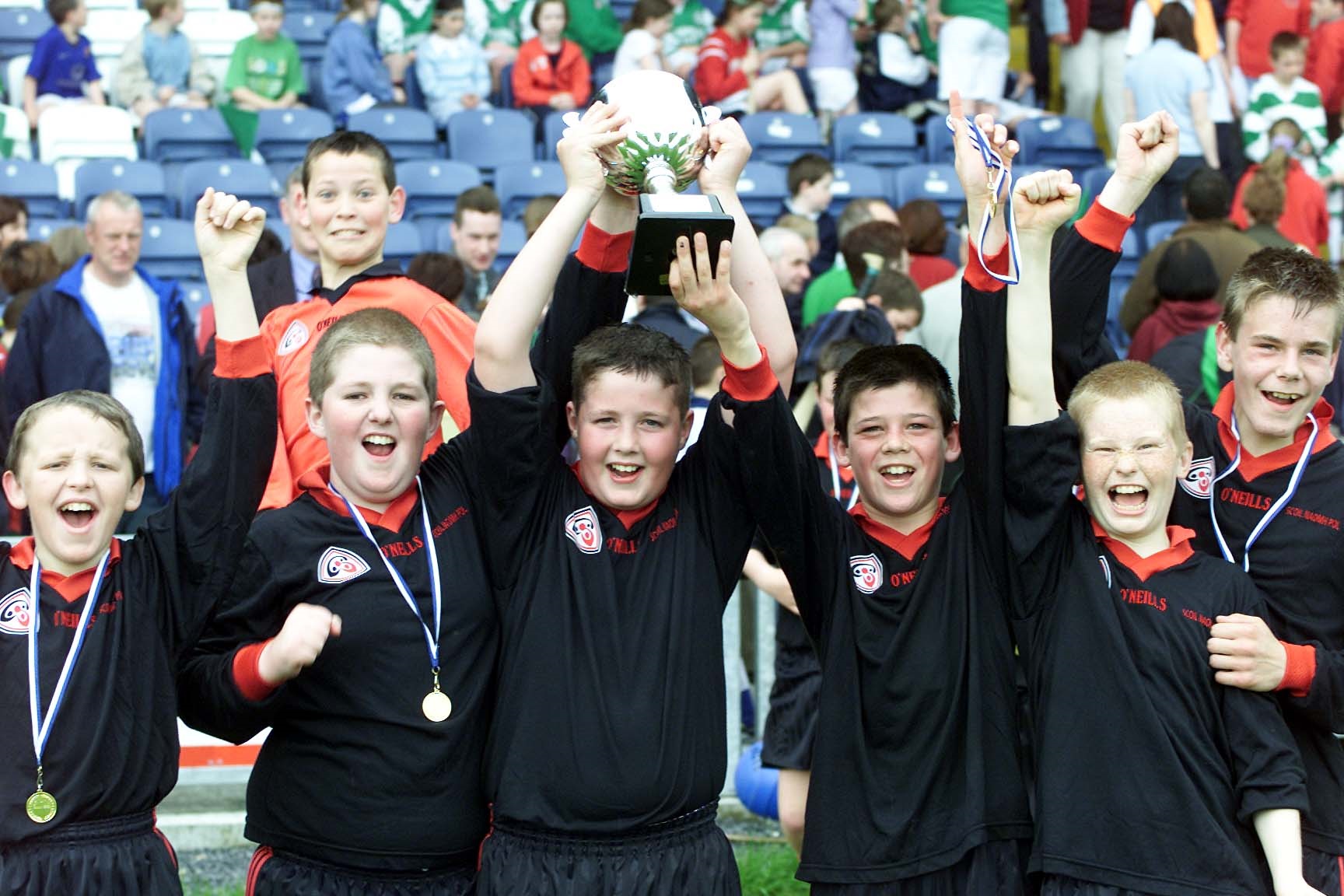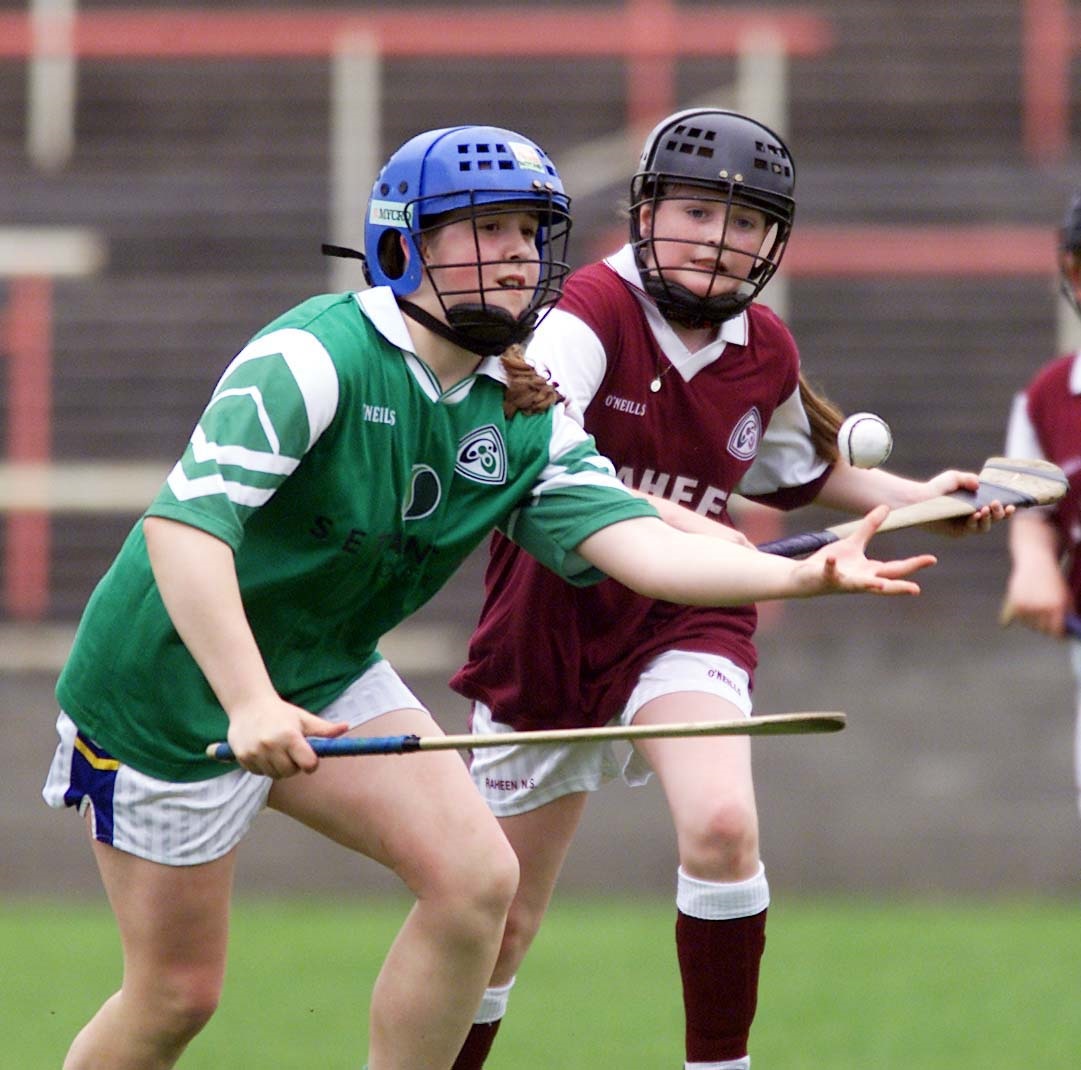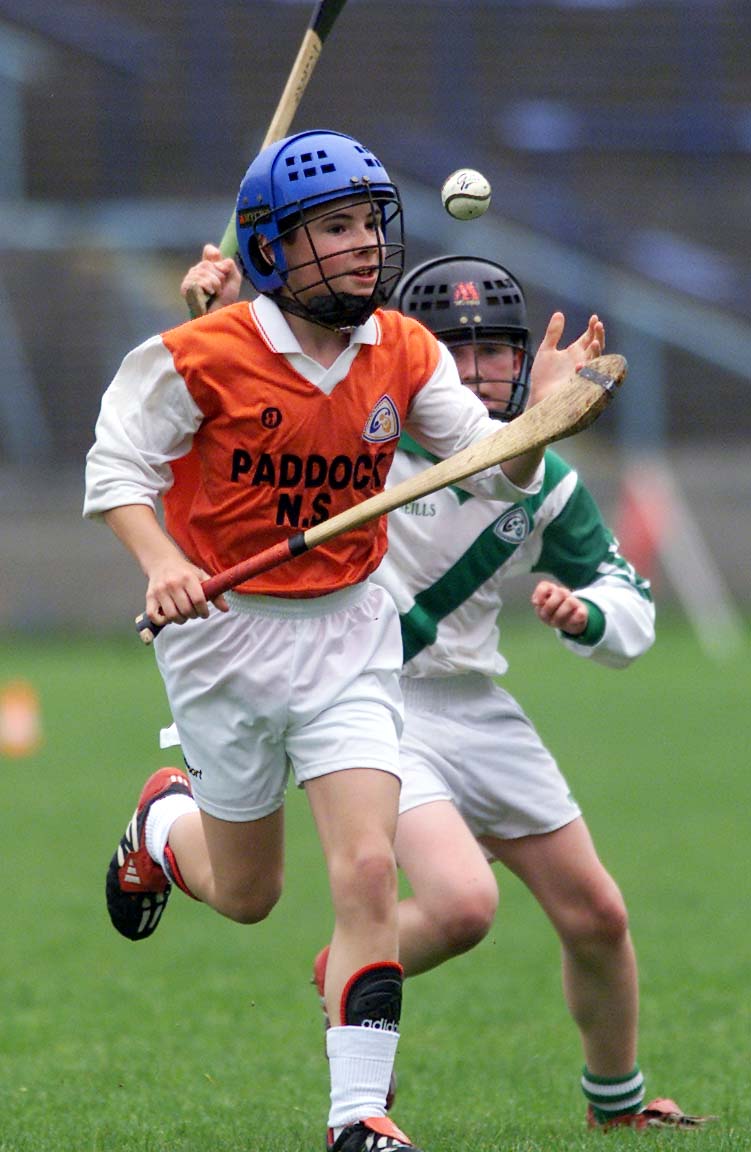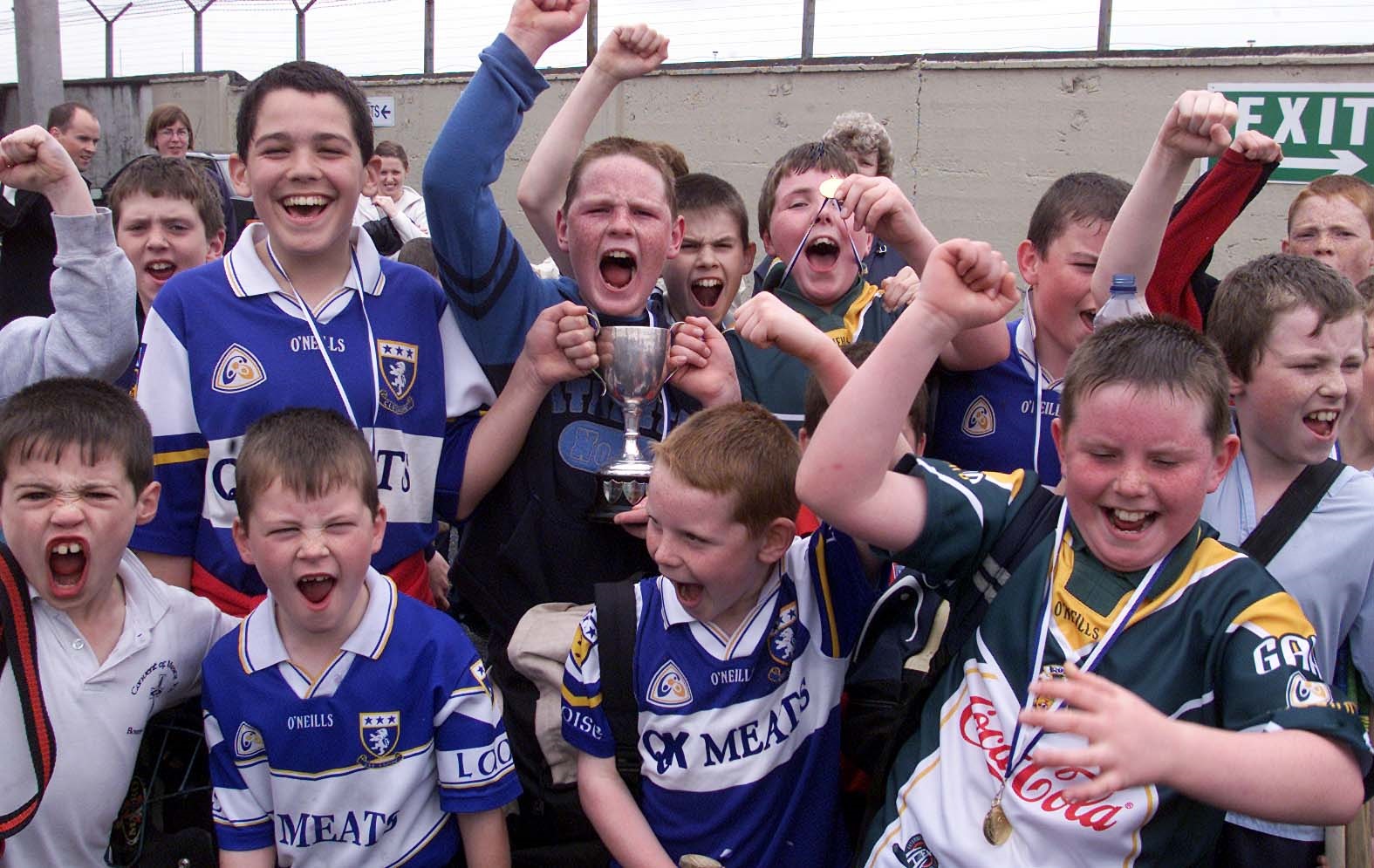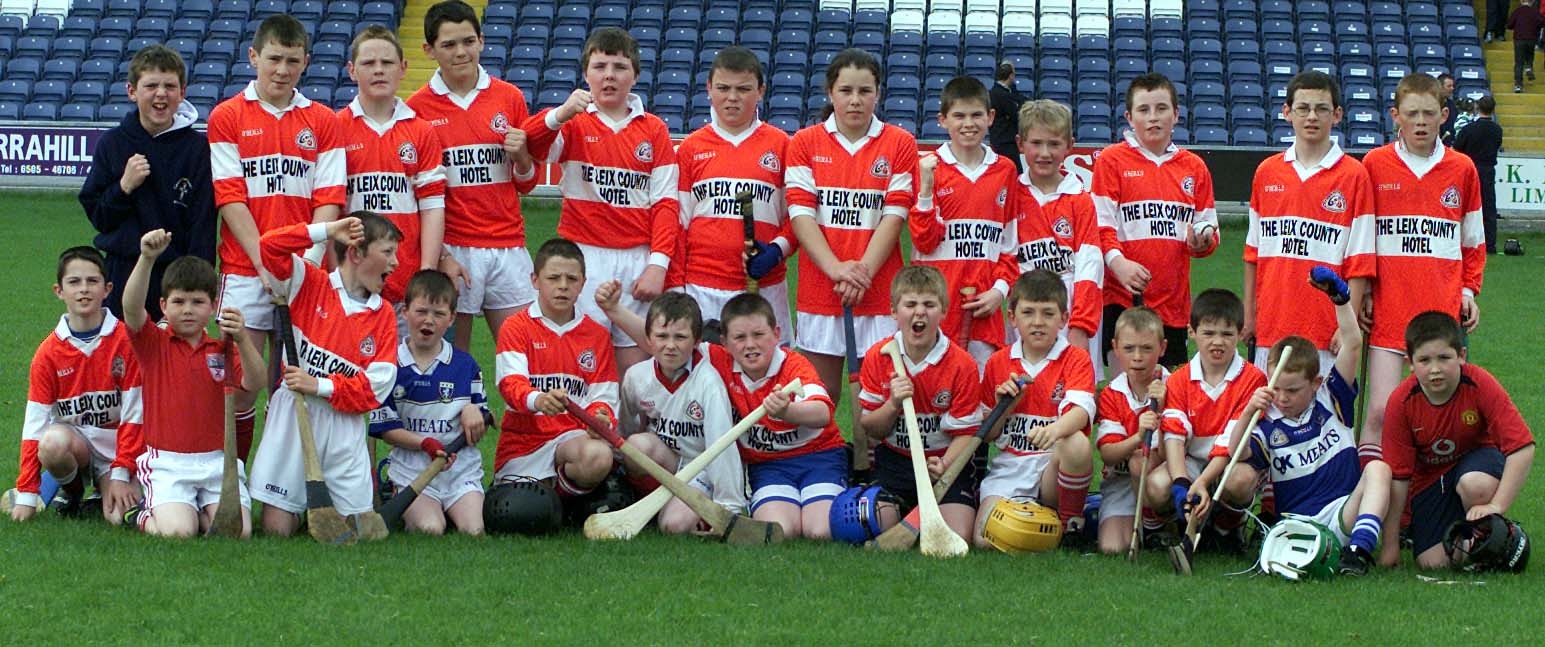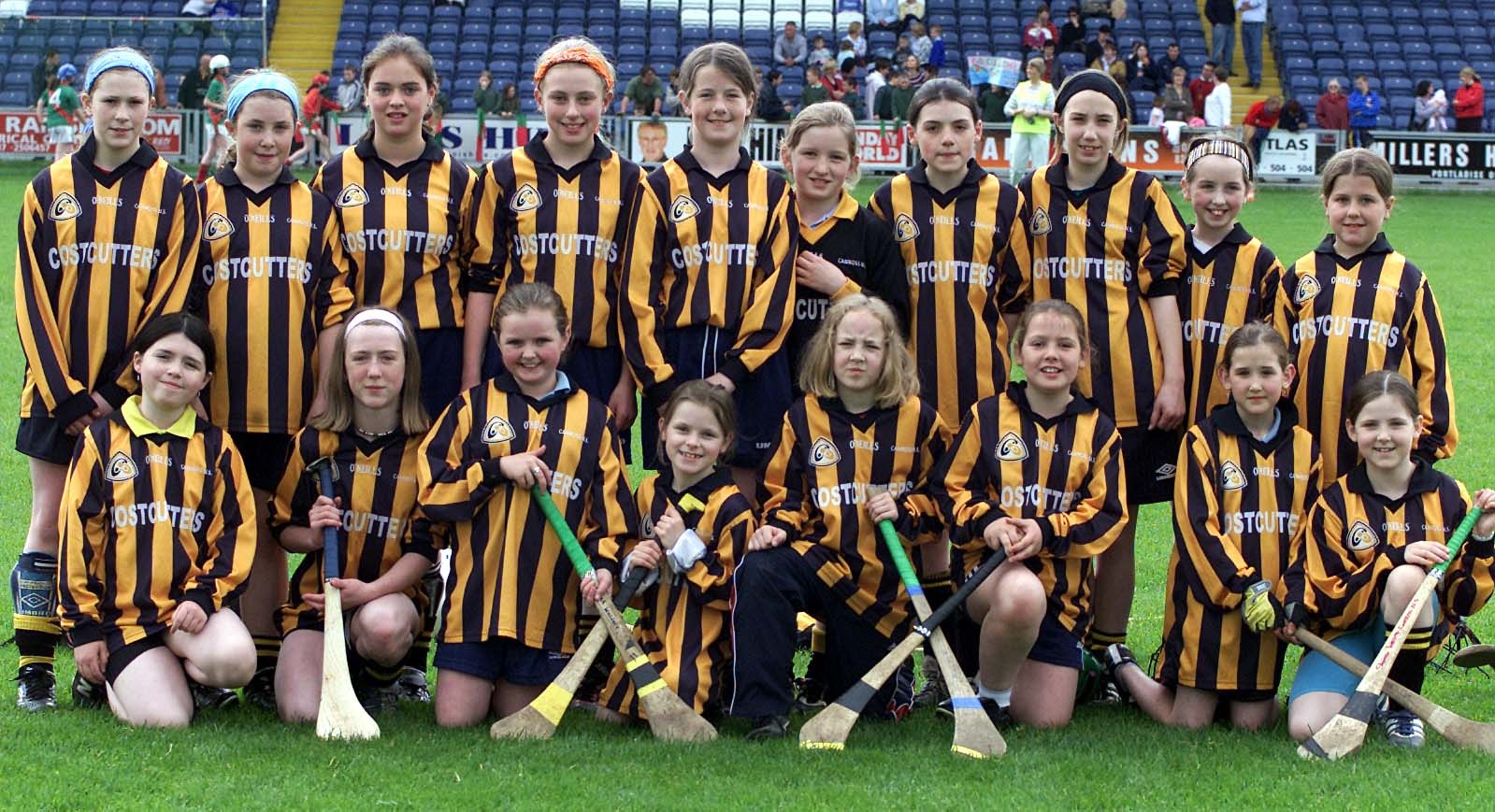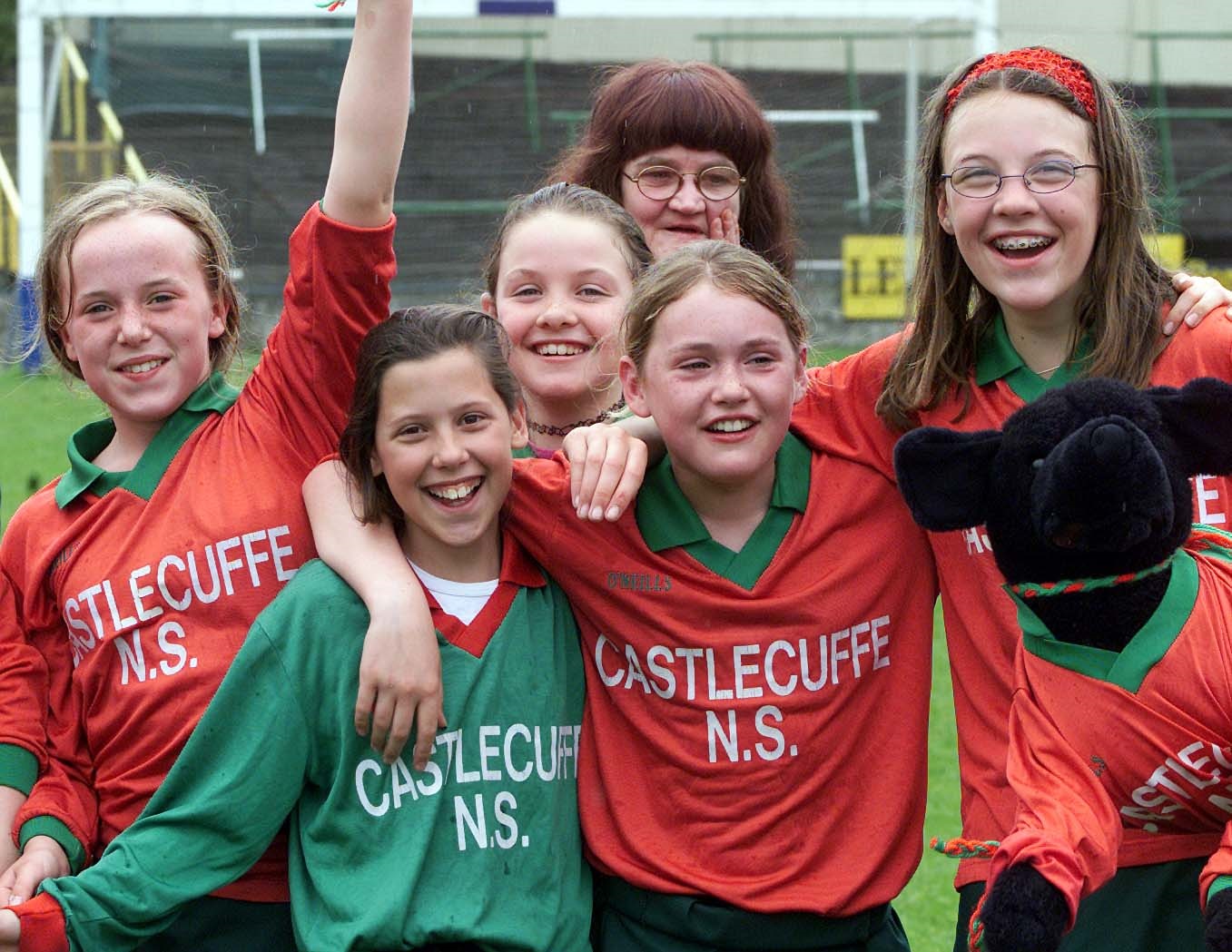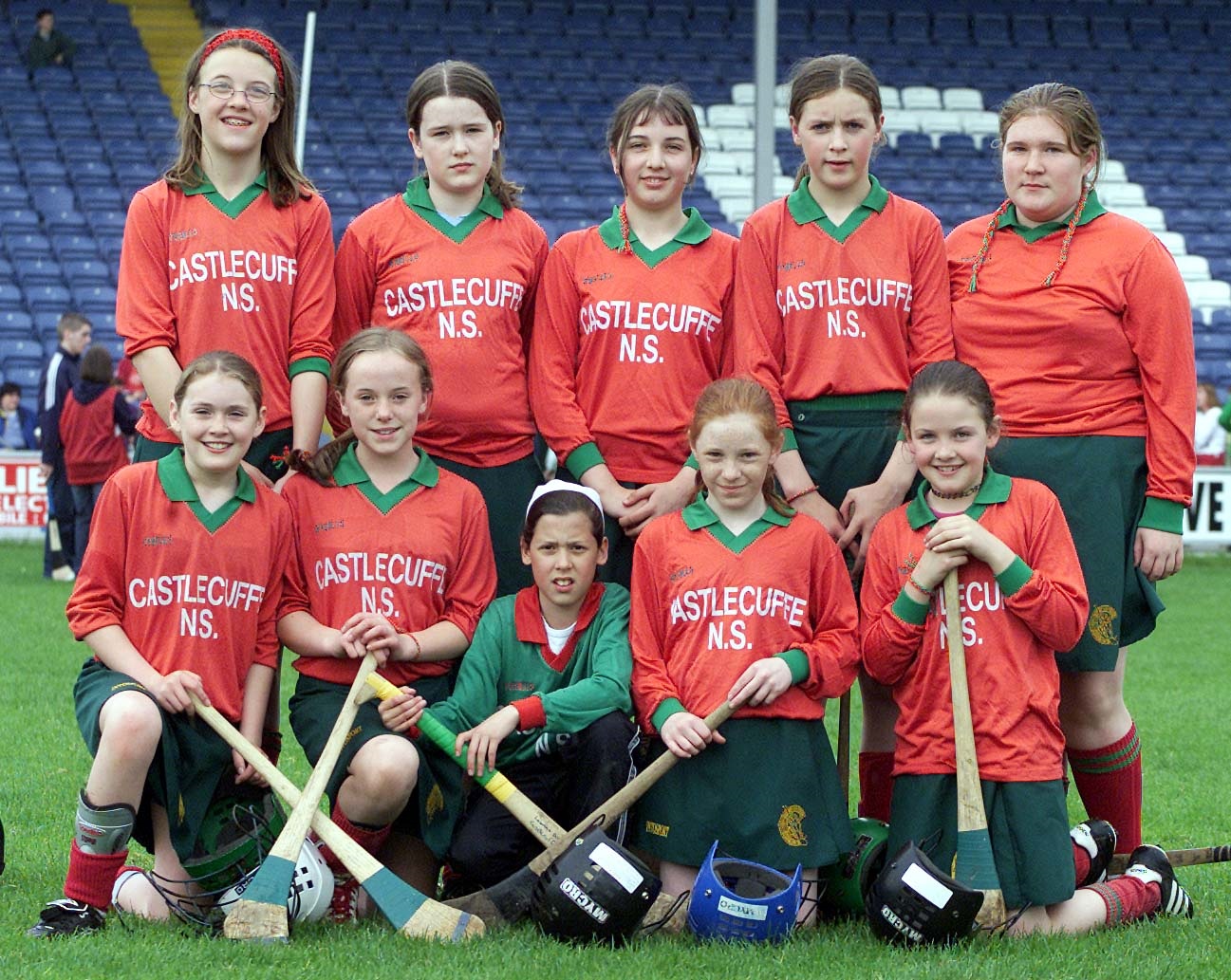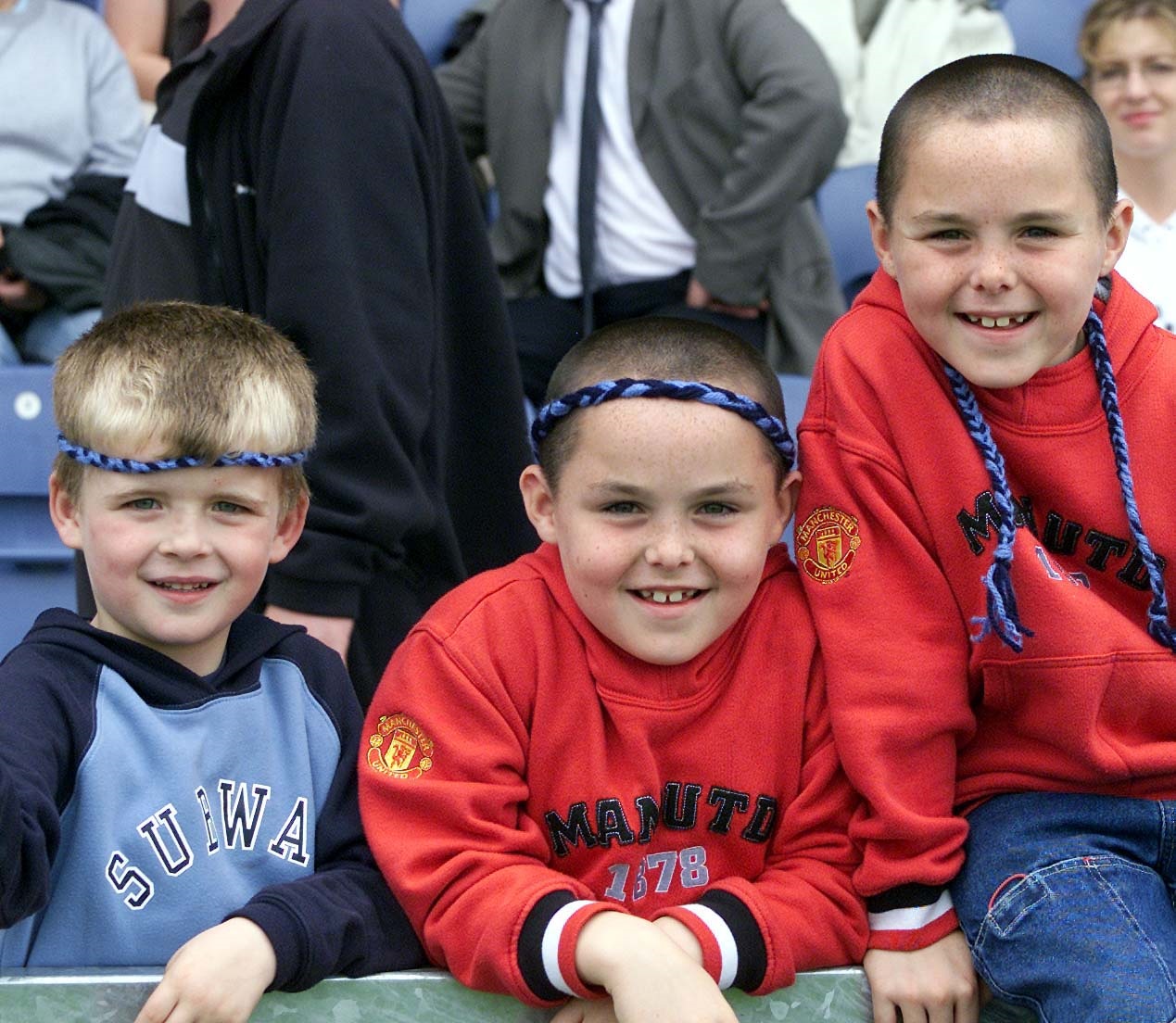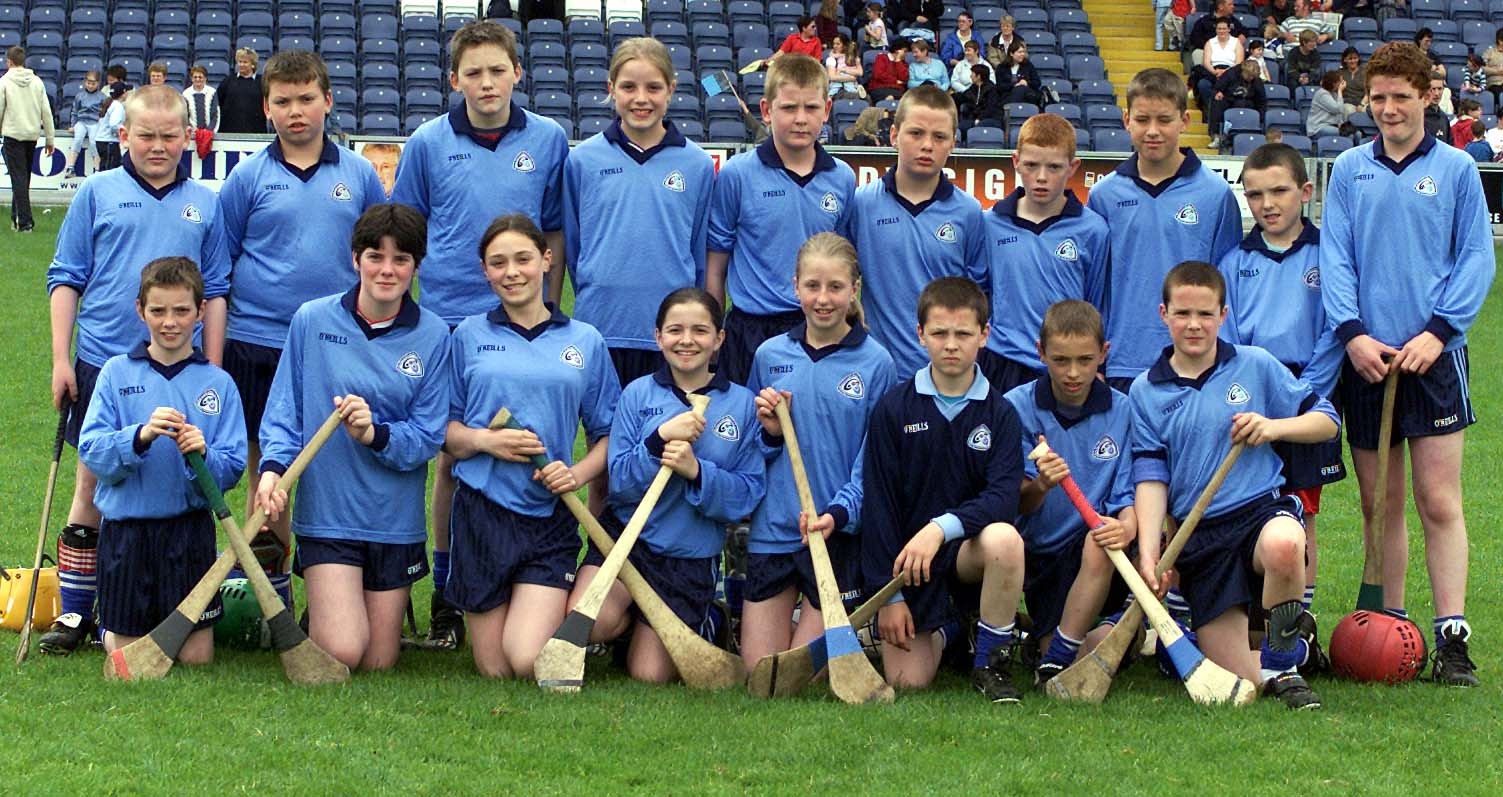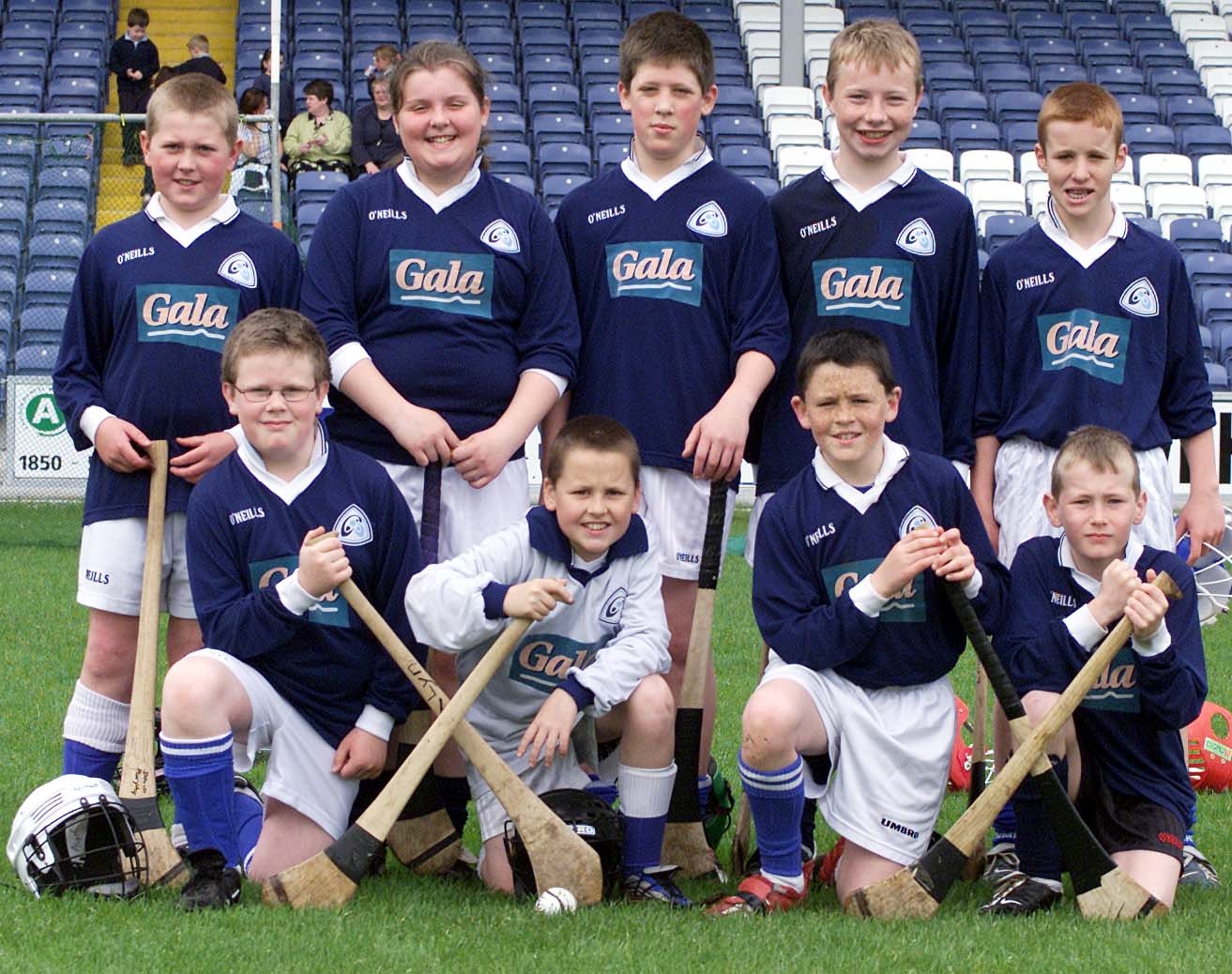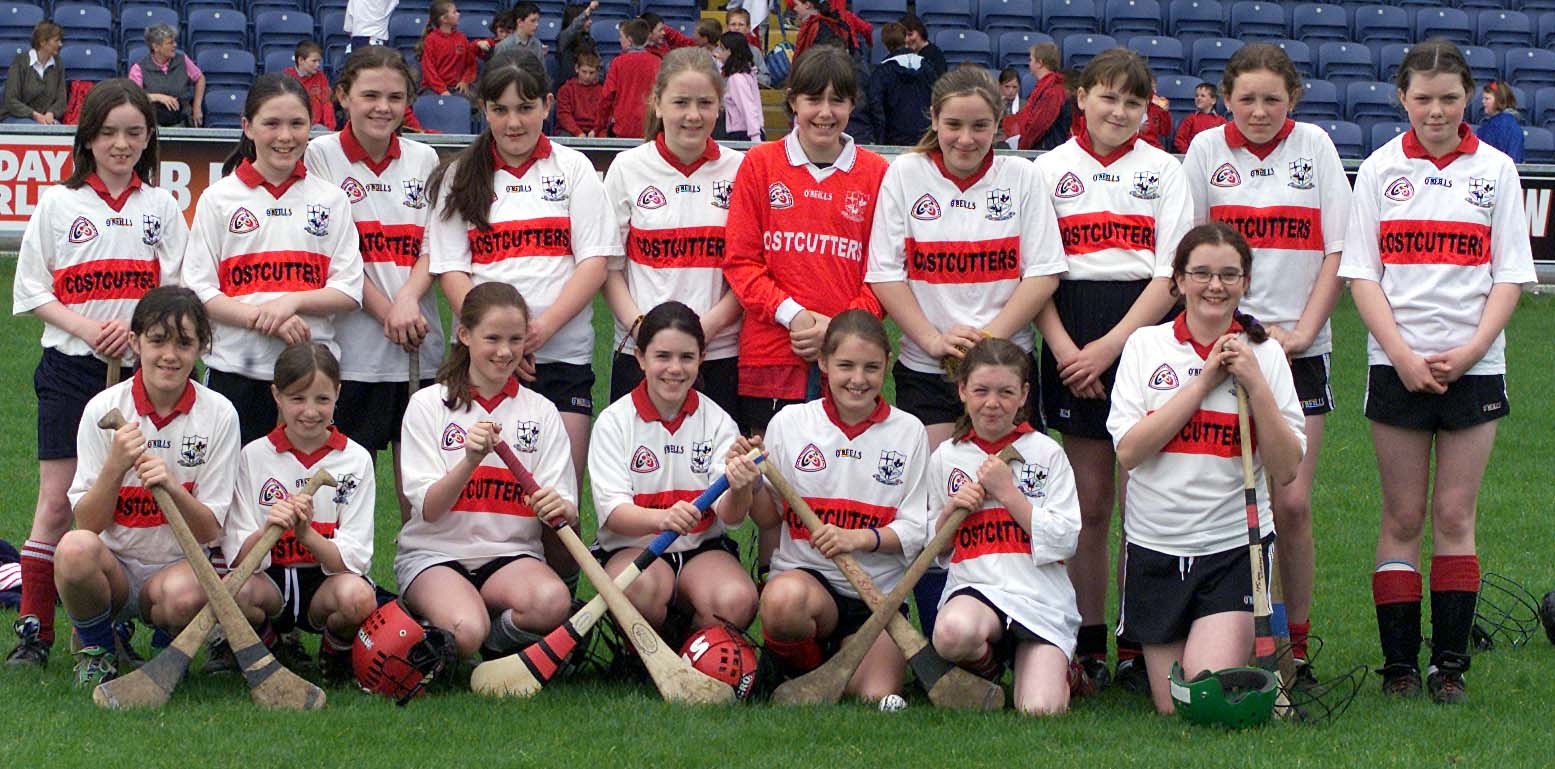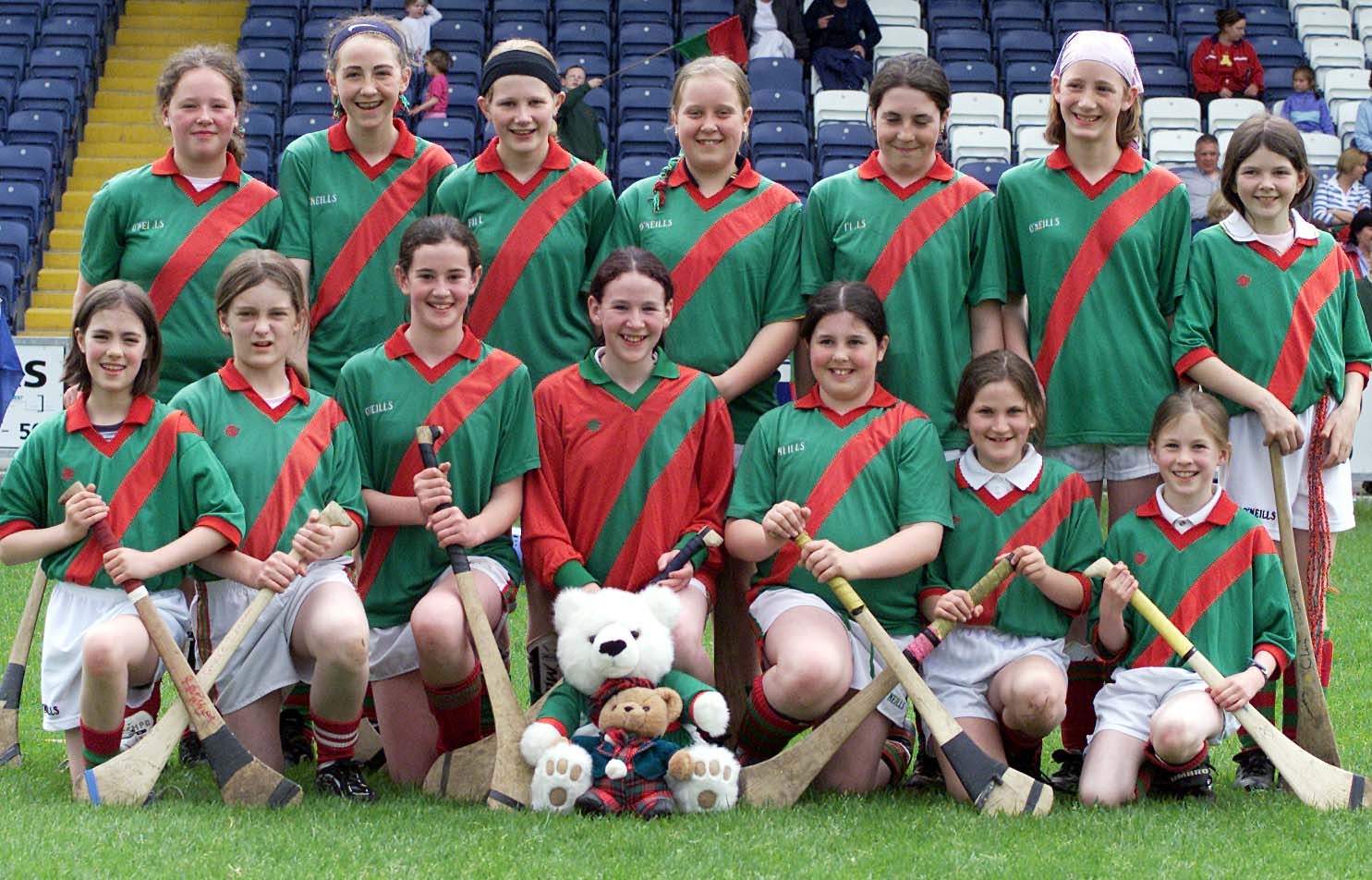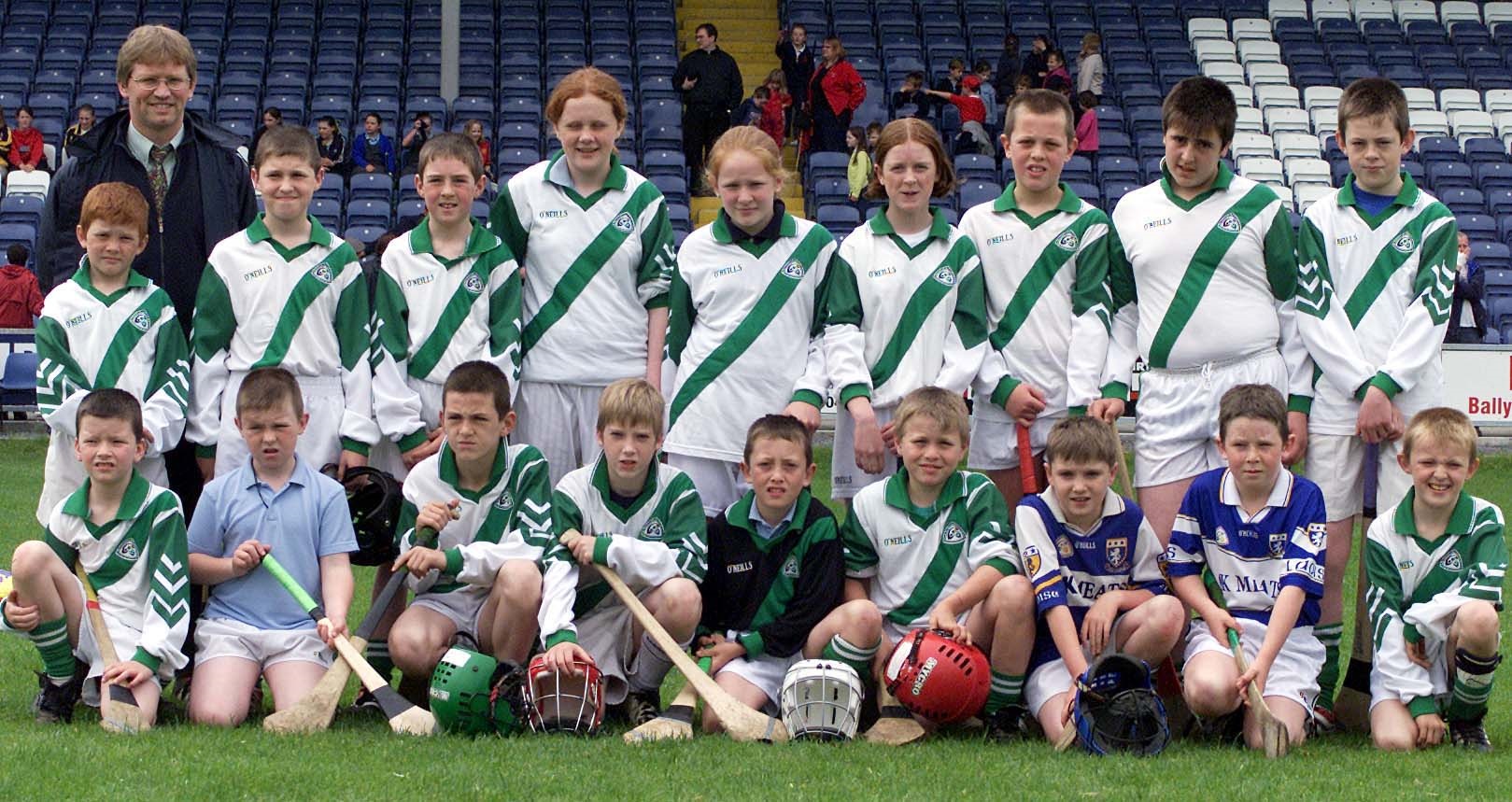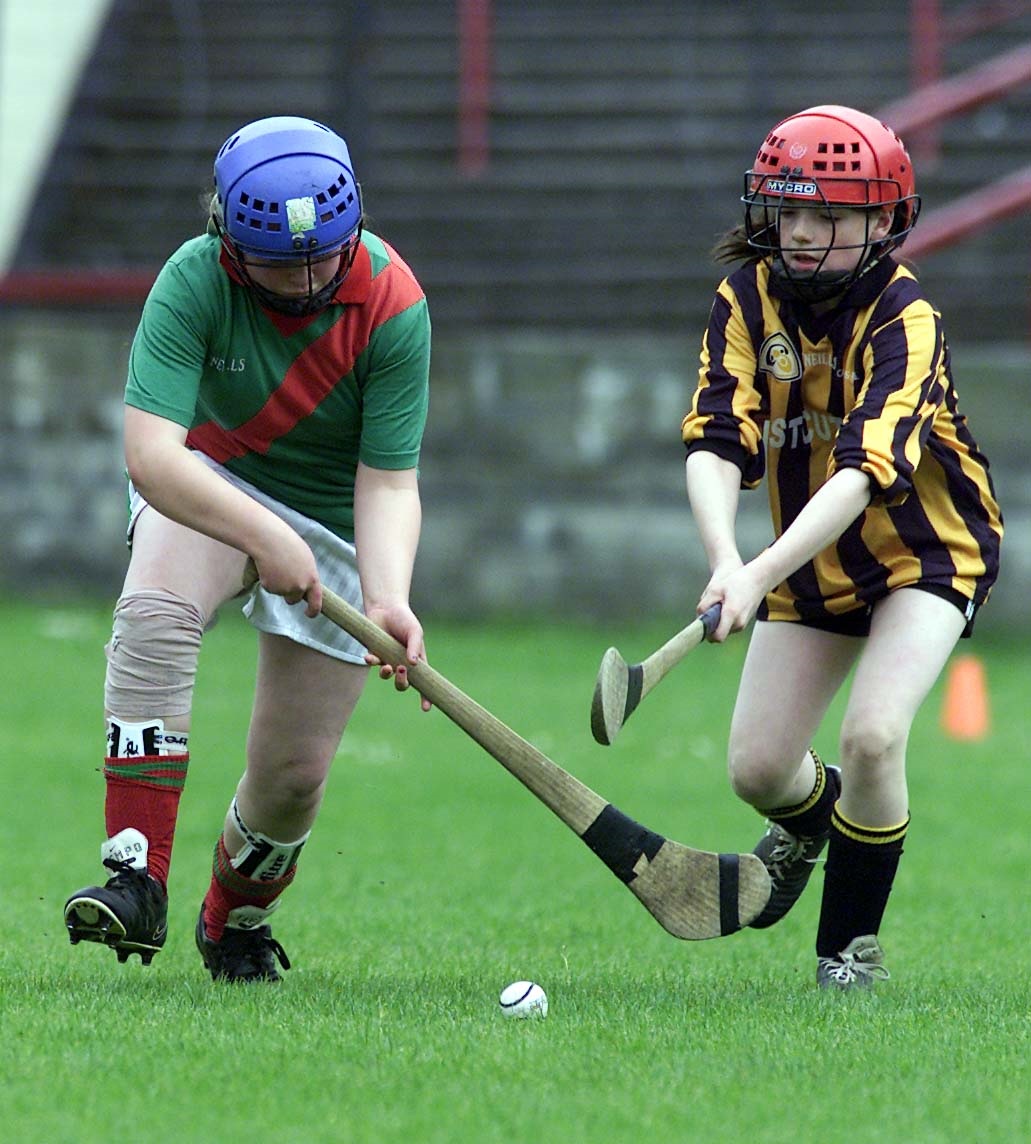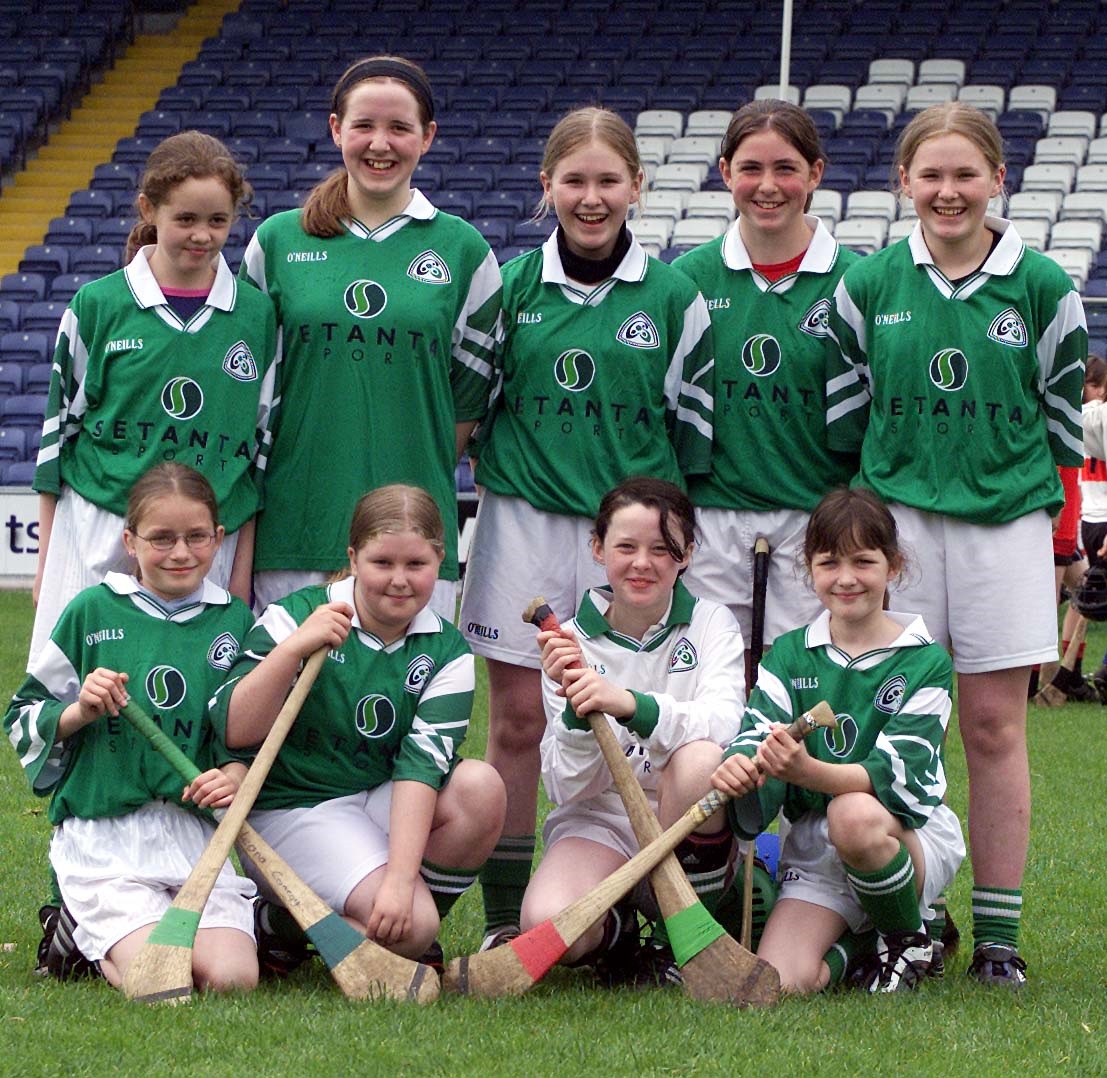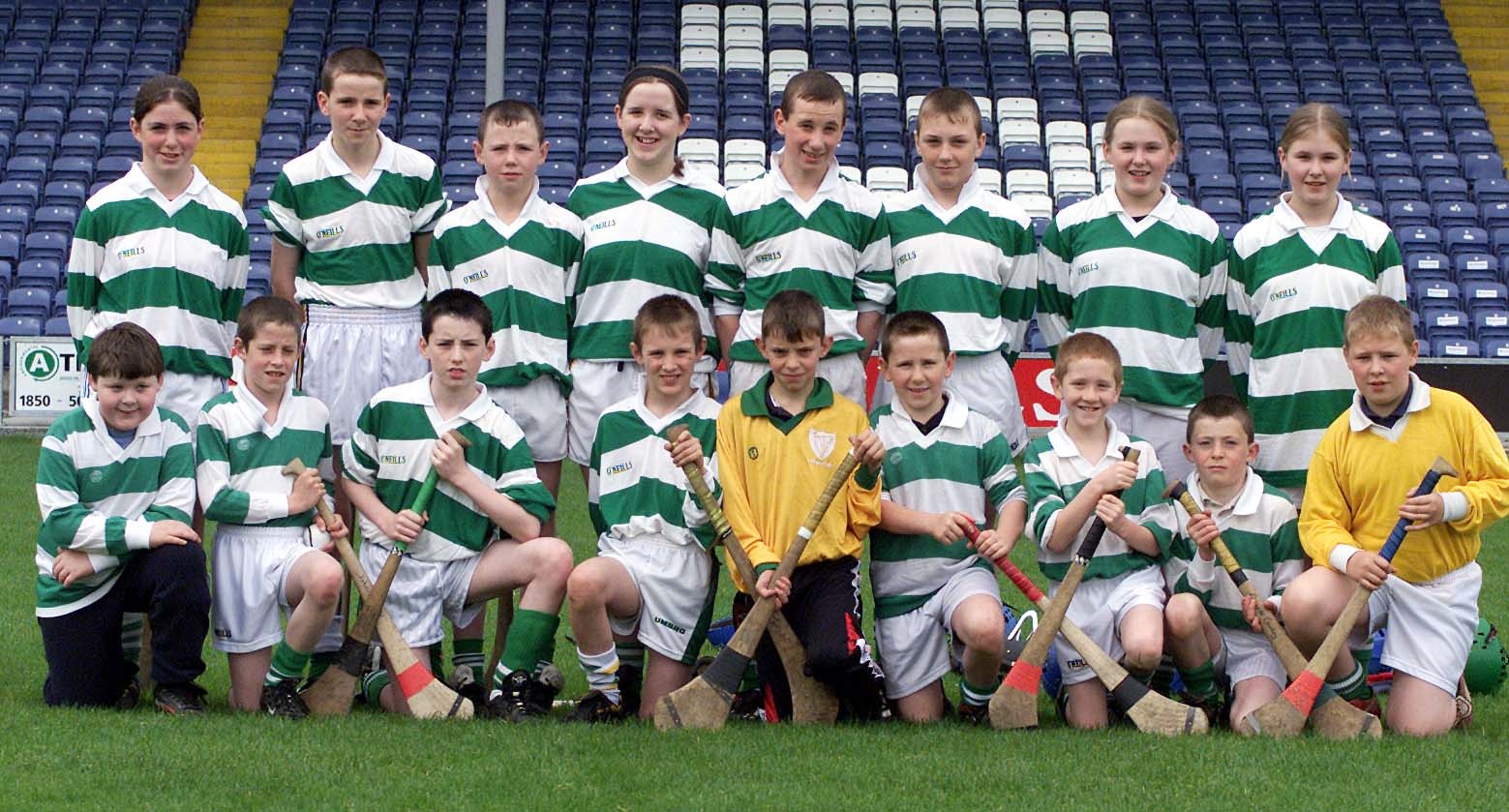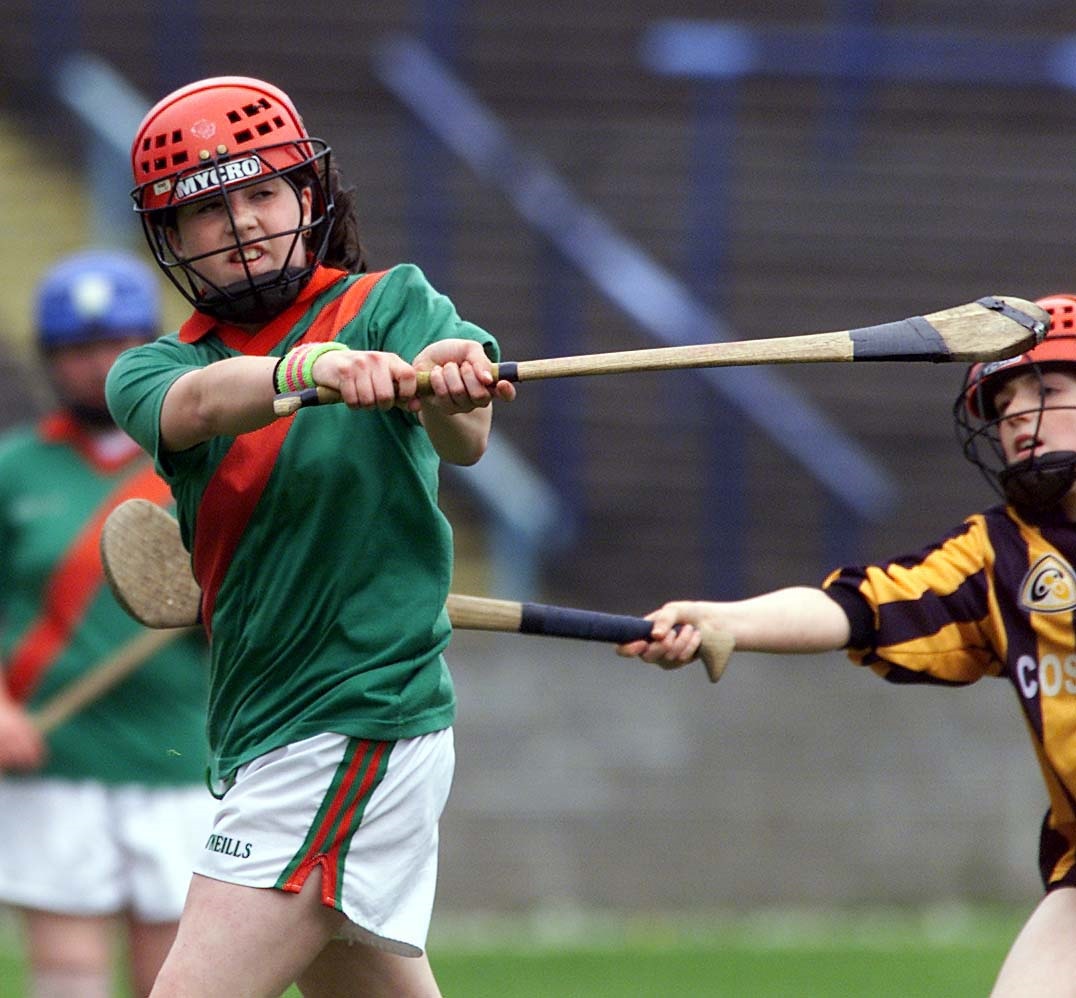 SEE ALSO – See more stories from 2003 here