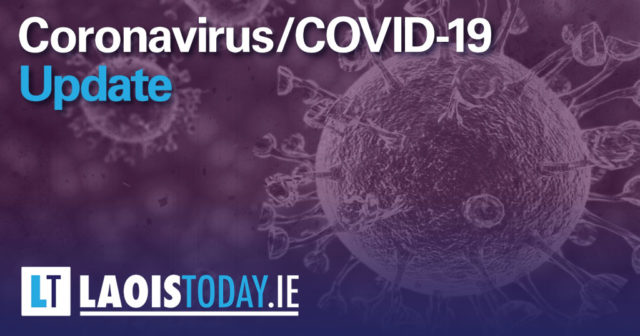 15 more Coronavirus deaths
1,467 people have now died from Coronavirus in Ireland – an increase of 15 from yesterday.
While there has been a total of 139 new cases of Coronavirus have been diagnosed in Ireland today.
This is an increase on the 22,996 cases from yesterday and takes the overall total to 23,135.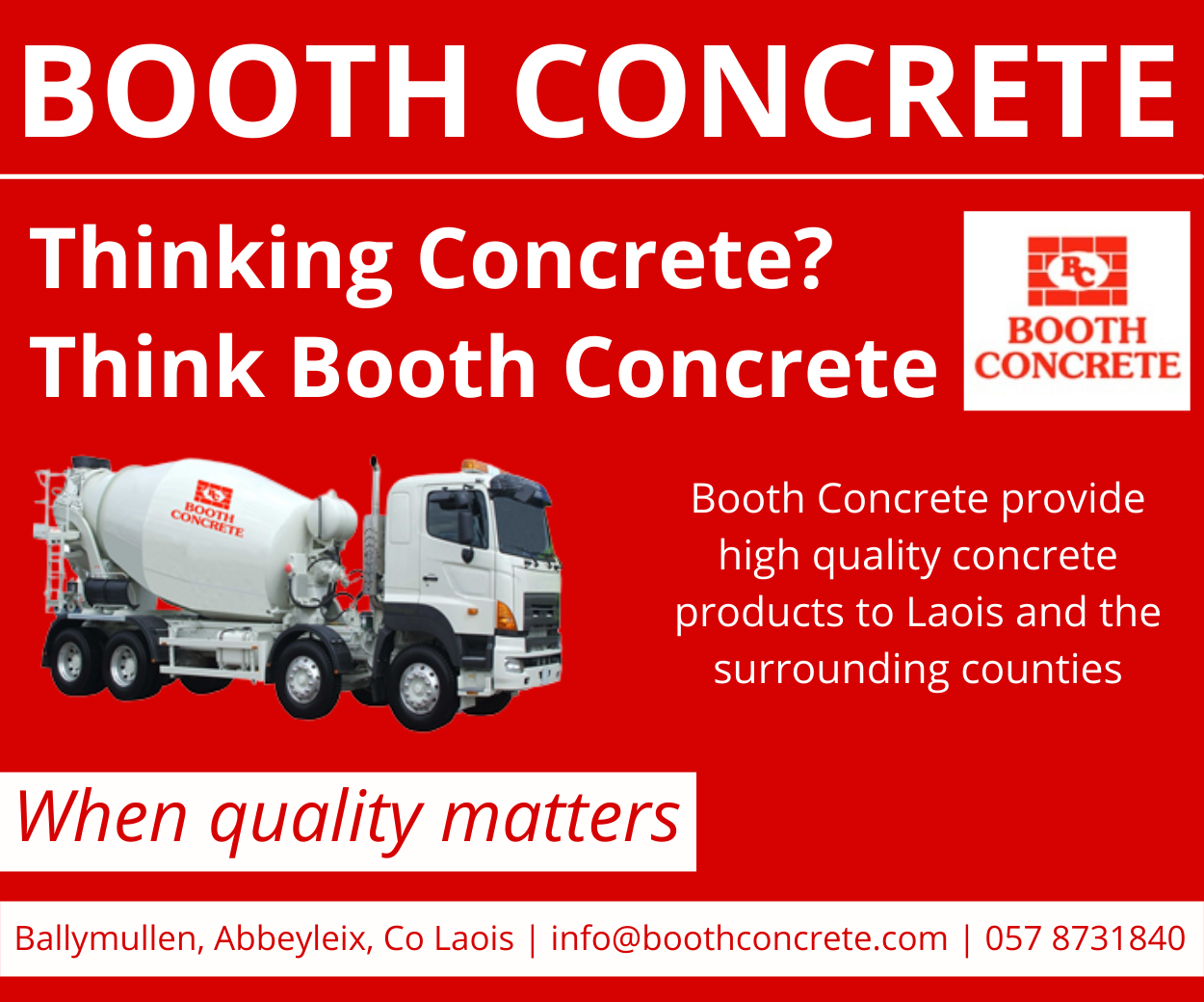 There are now 248 cases in Laois.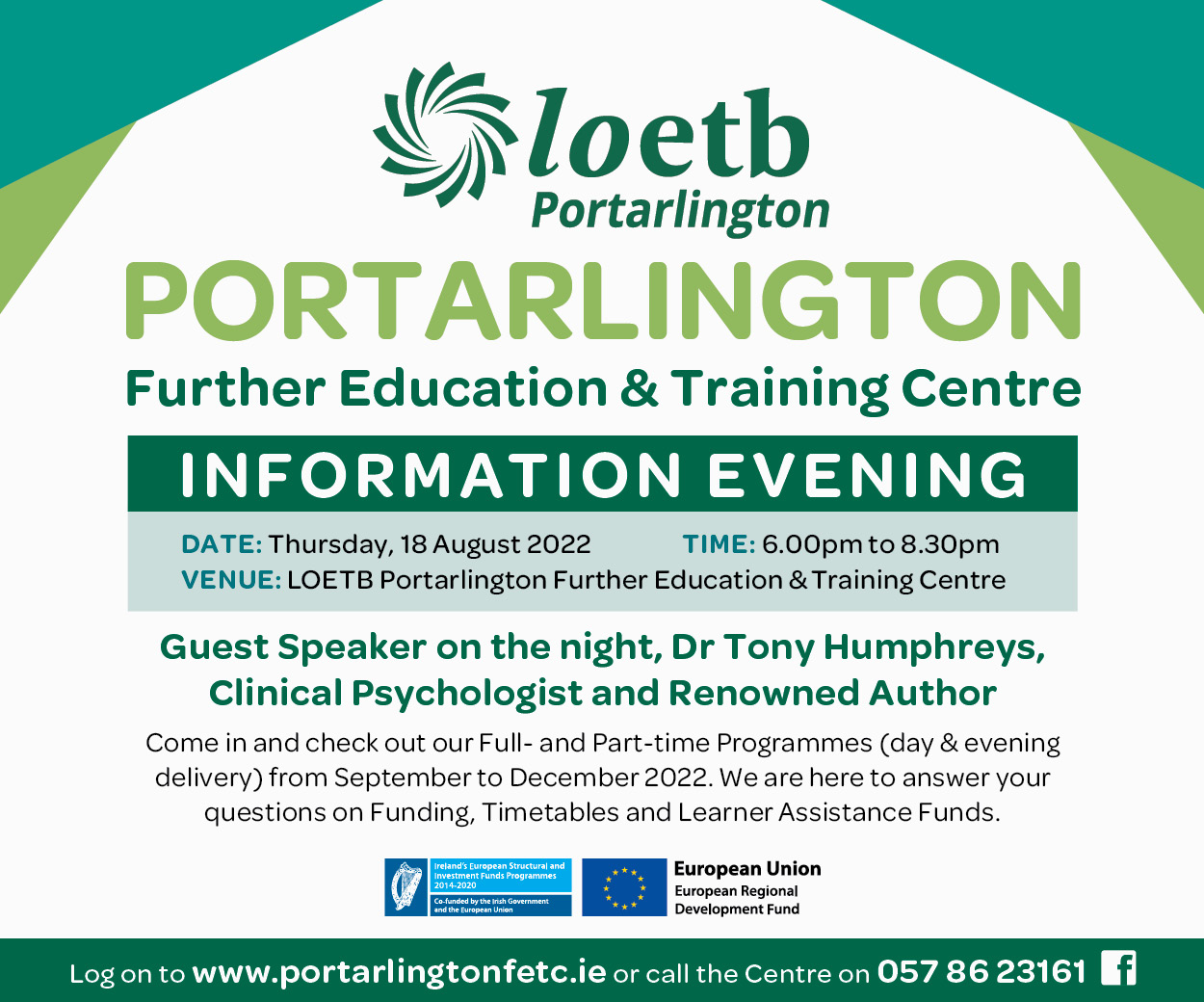 Portlaoise College to hold virtual awards night every evening this week
Portlaoise College has come up with an innovative method of holding their annual student Awards Night this year.
Each night this week from Monday May 11 at 8pm, the school will upload a video announcing winners in different categories.
Also Portlaoise College are delighted that there will be video messages from inspirational people as surprise guests.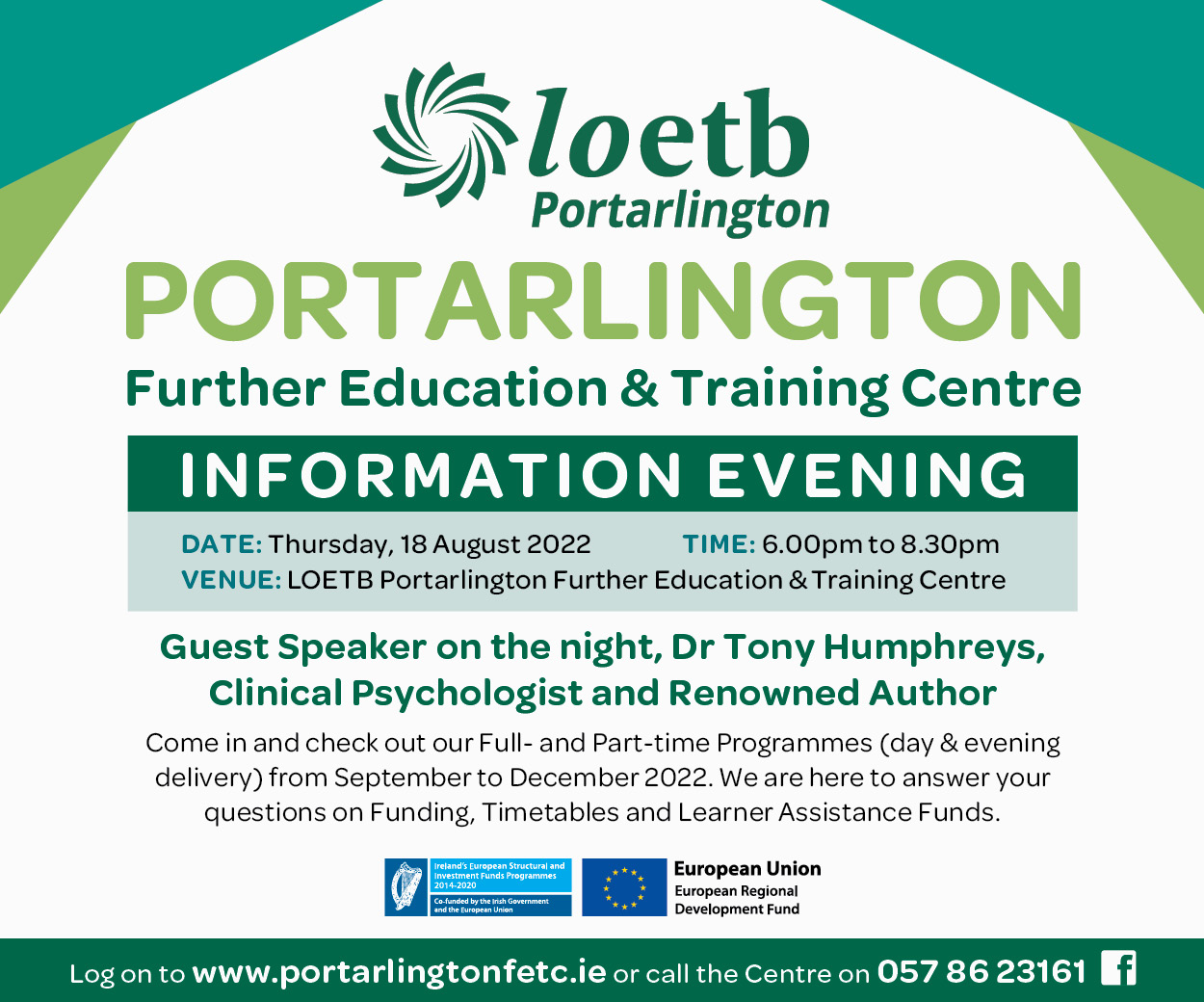 ---
'Health services should be controlled by local government' says Laois county councillor
Laois County Councillor Aisling Moran has said that the health services should be controlled by local government and that the HSE needs to reformed.
Speaking in an interview with LaoisToday as part of our Life in Politics series, she argues that there are too many layers of management in the HSE and "that now more than ever it's going to be important to make sure our health service is top notch".
You can read the piece in full here.
---
Planning application for St Vincent's Mountmellick 'just one small step forward for delayed redevelopment'
Last week, the HSE submitted a planning application to build a new 50 bed nursing unit, at St Vincent's Community Nursing Unit in Mountmellick.
This is Phase 1, which was welcomed by Minister Charlie Flanagan, and the project will be completed in three phases.
However, Sinn Fein TD Brian Stanley says that this application is 'just one small step' forward in a project and more work needs to be done.
You can read the piece in full here.
---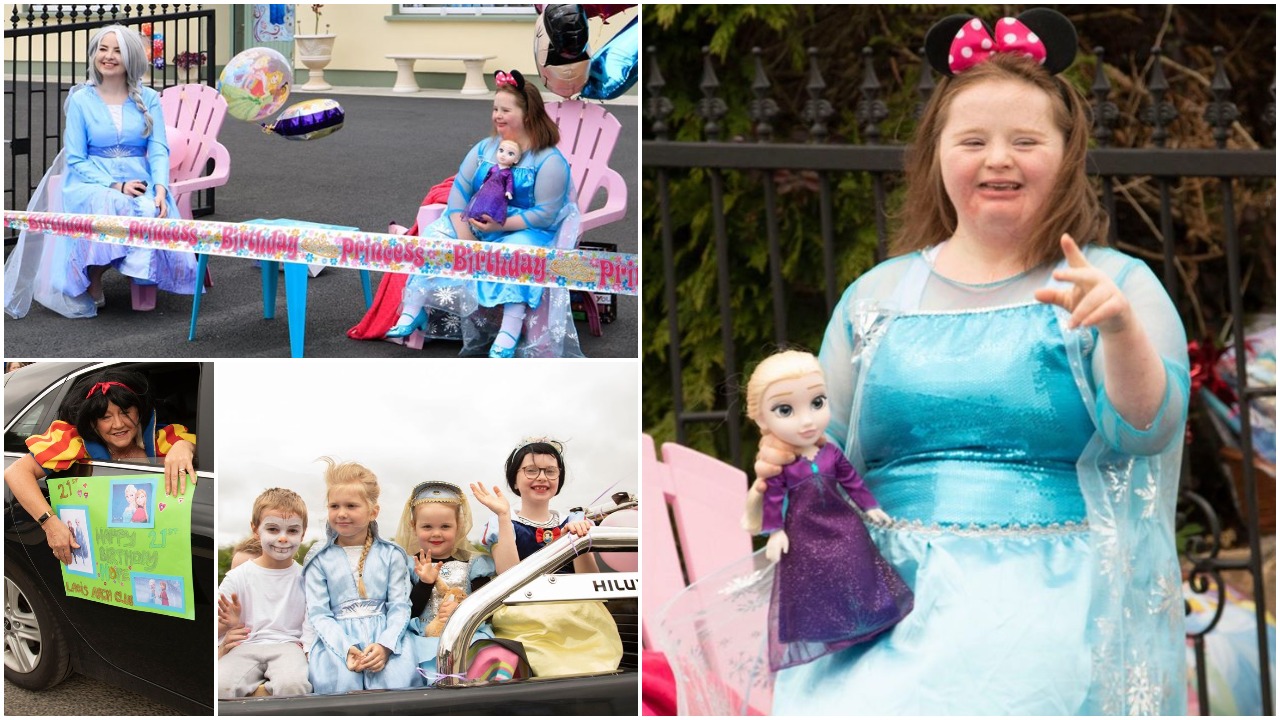 WATCH: Community comes together to give Laois girl the perfect 21st birthday
Last week, we learned how a very special Mountrath girl's 21st birthday celebrations had been ruined by the Coronavirus.
Hope, who has Down Syndrome, was supposed to go to Disneyland for her birthday on Sunday but when that couldn't happen – her family put out a plea to bring Disneyland to her.
And the community came in their droves. We had Snow White, Cruella de Vil and her dalmatians, Mickey Mouse, Big Bird and of course, Elsa from Frozen.
Watch the video and check out the pictures here.
---
Law Society develops new practical support for solicitors in crisis
Responding to Covid-19 and the changing needs of solicitors in Laois and nationwide, the Law Society of Ireland has launched a new service, Crisis Practice Support.
The new project has been carefully designed to deliver relevant, practical supports to help Laois solicitors remain operational to ensure they can continue providing essential services delivered differently to their clients and communities during this period.
Solicitors can receive information through Crisis Practice Supports by contacting the Law Society at www.lawsociety.ie/crisis.
---
Worth a Read – UK roadmap: Face coverings, schools to open before summer holidays and pubs back open in July
It comes as the latest figures show that the number of deaths involving Covid-19 that have been registered across hospitals in the UK has risen by 210 to 32,065. Along with a further 3,964 deaths also separately confirmed today by NHS England, it brings the total there to over 36,000.
It also comes after a degree of confusion was caused due to the lack of detail provided on the plan by Johnson last night and the utterances of his foreign secretary Dominic Raab this morning.
You can read the Journal piece in full here.
---
10,000 disposable PPE gowns delivered to Portlaoise Hospital following generous donations
Portlaoise Hospital Action Committee along with Friends of Portlaoise Hospital and Colgan Sports have delivered 10,000 disposable PPE gowns to the Midlands Regional Hospital Portlaoise this morning.
This valuable PPE was sourced through the contacts of Aidan Colgan and Colgan Sports Distributors and imported from China in recent days.
The donation to the Frontline Staff of the hospital was made possible by the generous contributions of many local people and indeed donations came from every corner of Laois and the surrounding counties that form part of MRHP's catchment area.
---

BREAKING: Electric Picnic is CANCELLED for 2020 and ticket details confirmed
Electric Picnic has been cancelled for 2020. Organisers have confirmed the news in a statement.
They also announced that tickets van be retained for the 2021 festival or you can seek a refund.
---