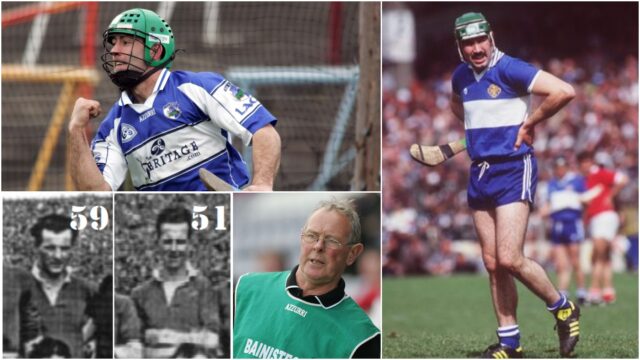 A recent LaoisToday feature on PJ Cuddy referenced a stat that the Camross man was Laois's highest goalscorer of all time. 
The Laois GAA Bible account on Twitter, run by Mountmellick man Eoin Culliton who has compiled the complete set of stats on the Laois hurlers over the years and is currently doing the same on the Laois footballers, duly posted the list of Laois's five highest goalscorers. 
In all competitions, Cuddy scored 65 goals in 127 appearances. It leaves him six clear of Laois's next highest scorer Paddy Lalor, the Abbeyleix man who was part of the Laois team that played in the 1949 All Ireland final and later spent 20 years as a Fianna Fáil TD for Laois-Offaly, including a spell as a Minister and later as an MEP.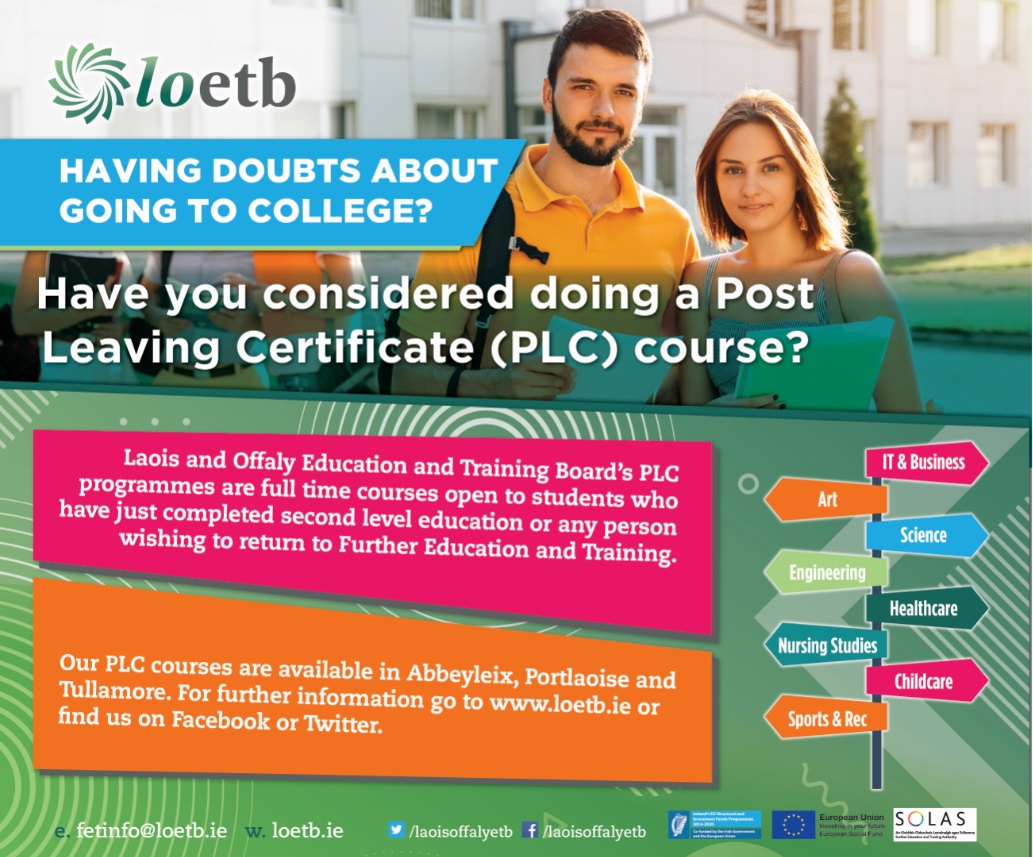 Interestingly, the five top Laois goalscorers of all time come from just two clubs – with Camross providing three of the top five and Abbeyleix the other two. 
Paddy Lalor, however, also played with Borris-in-Ossory later in his career.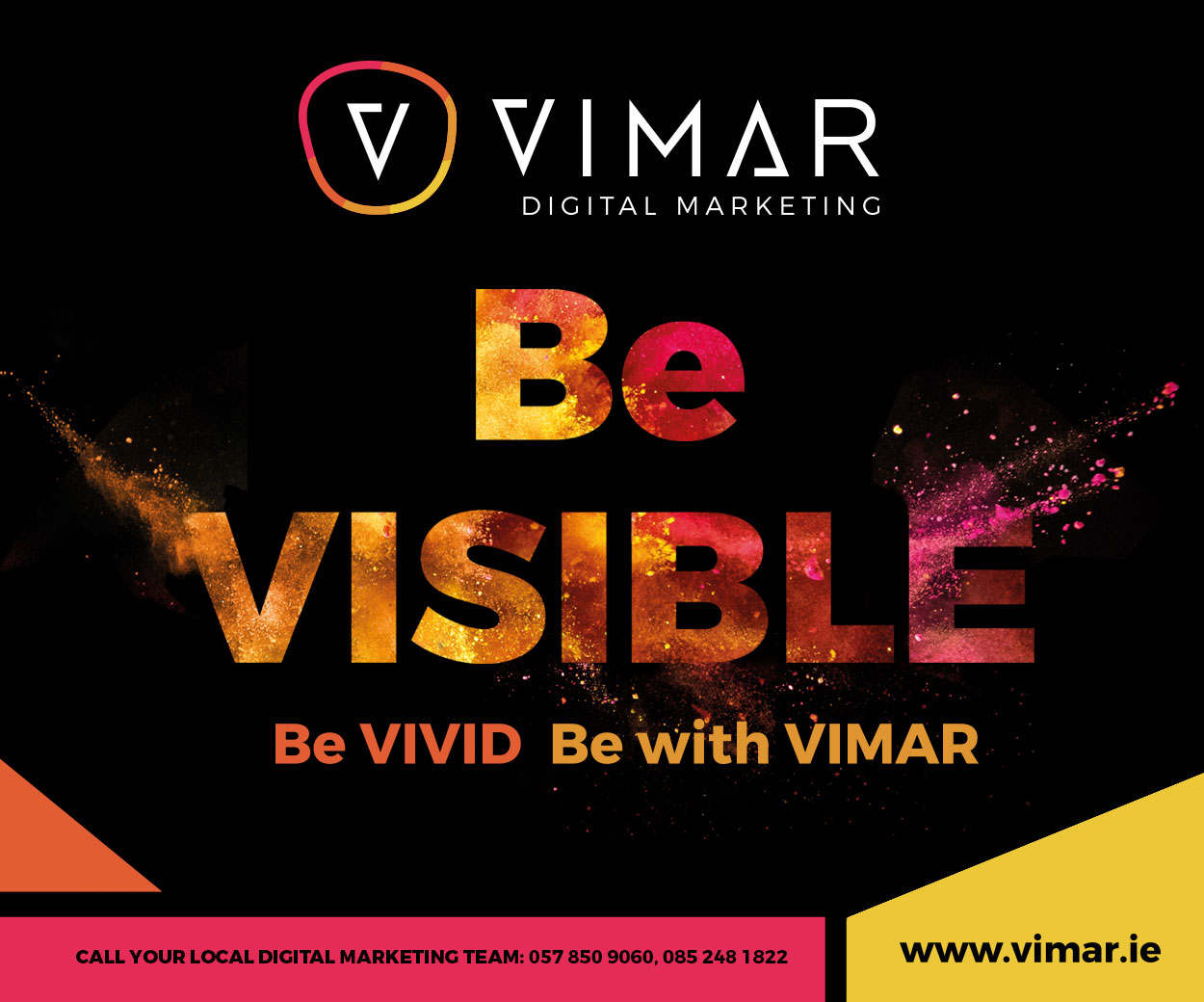 Here we profile the top five Laois hurling goalscorers of all time.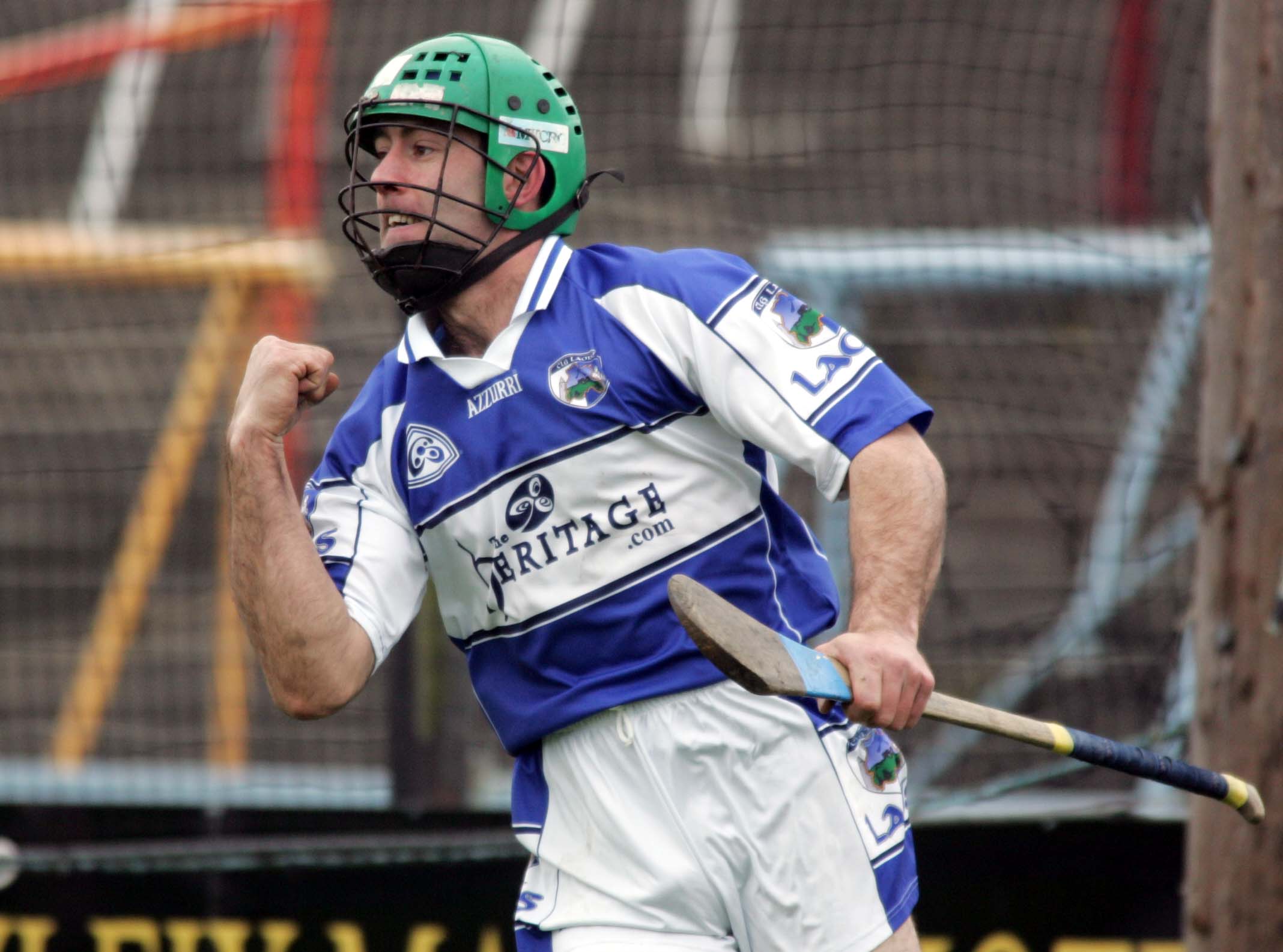 5. Damien Culleton (Camross) – 35 goals in 82 games
Culleton made 82 appearance for Laois from 1997 to 2006, during which time he scored 35 goals. 
Thirteen of his goals were in the championship, a further 13 in the league, eight in the Walsh Cup and one in the old Oireachtas Cup competition. 
Until Ross King's goal in last year's Joe McDonagh Cup final, Culleton was the last Laois player to score in Croke Park when he netted against Wexford in the 2005 Leinster semi-final. 
Indeed he enjoyed a fine season in 2005, getting two goals against Dublin in the opening round of the Leinster championship, one against Wexford in Croke Park and one against Galway in the All Ireland qualifiers.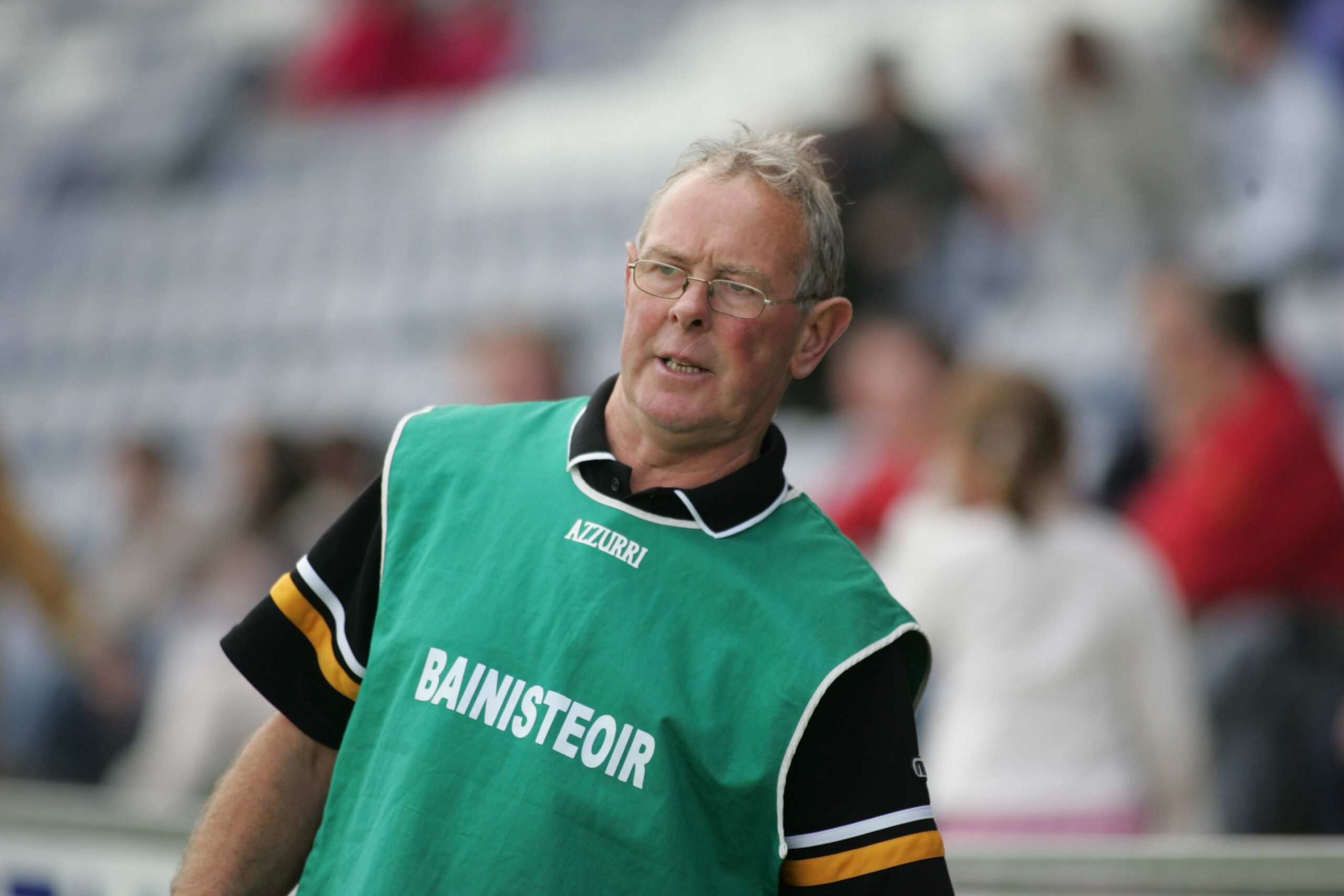 4. Frank Keenan (Camross) – 38 goals in 75 games
Keenan, who played for Laois from 1969 to 1981, is Laois's fifth highest overall scorer of all time, and with 38 goals in 75 appearances he is the county's fourth highest goalscorer ever. 
His first goal for the Laois seniors came in his second appearance, against Waterford in the league and he went on to score 28 goals in the National League, six in the championship and four in the Walsh Cup. 
---
3. Paddy Kelly (Abbeyleix) – 51 goals in 48 games
Kelly was corner-forward on the Laois team that won the Leinster title and reached the 1949 All Ireland final and was part of a lethal inside forward line alongside his club-mate Paddy Lalor and Dinny Forde, the Galway native who was hurling with Clonaslee at the time. 
In an era when goals were almost as frequently scored as points, Kelly was a pure goal machine as his stats of 51 goals in 48 games would suggest. 
Overall he scored an incredible 51 goals and 12 points during a career which went from 1944 to 1955. 
Scored against Kilkenny in the Leinster championship in his debut in 1944, the first of 22 championship goals he would score with a further 28 in the league and one in the Oireachtas Cup. 
In terms of goals per game, no Laois player in history has a better record.
---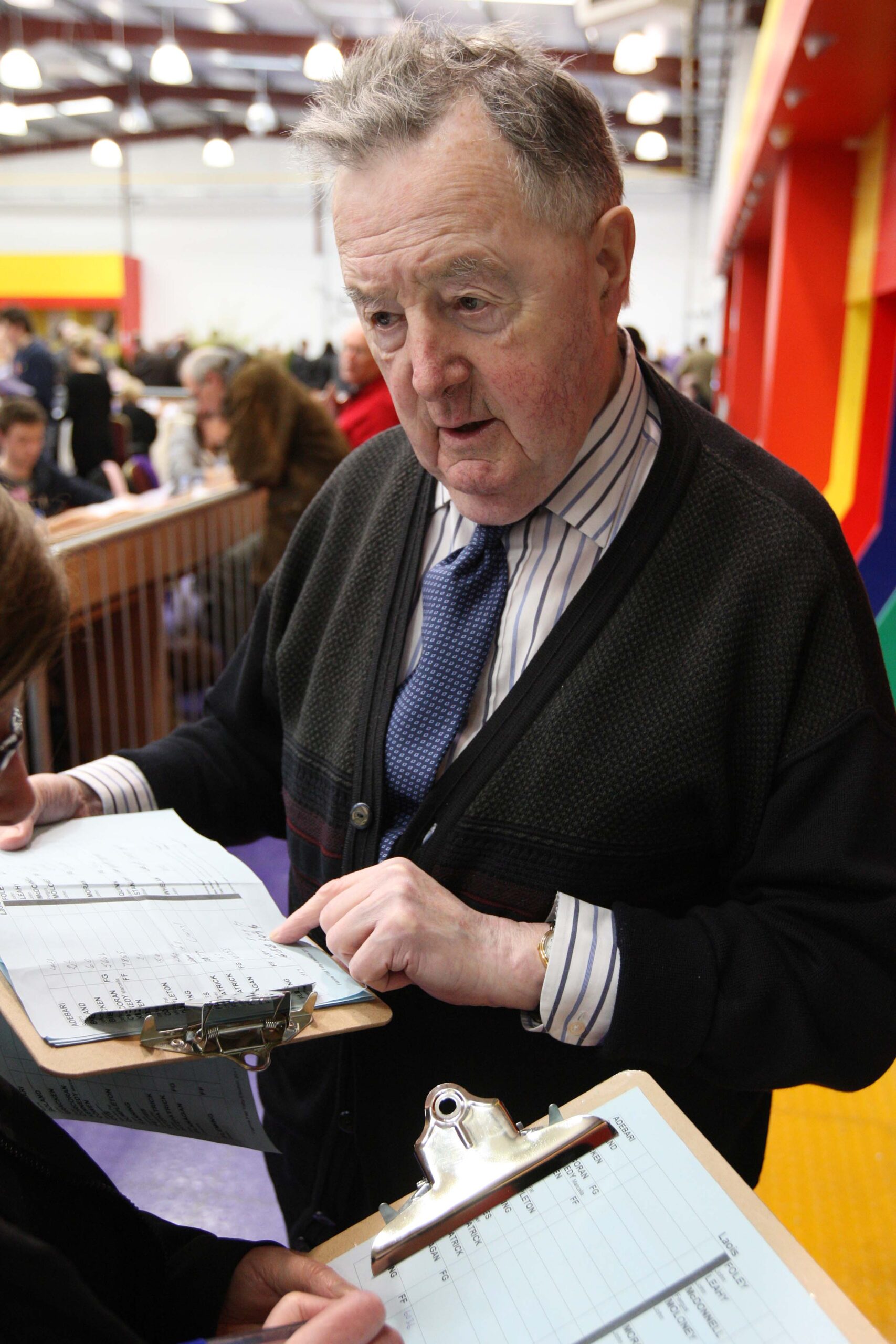 2. Paddy Lalor – 59 goals in 70 games
Making his debut in 1947 in the league against Waterford, the first of Lalor's 59 goals came in his next appearance against Kilkenny. 
With 31 goals, he is Laois's highest goalscorer in the championship, nine ahead of Kelly. 
In all he scored 59-22 in his career that went from 1947 to 1960 – the year before he was first elected as a TD. 
Scored a remarkable six hat-tricks during his career, including one against Offaly in the successful 1949 Leinster-winning campaign – and four in the championship ten years later in 1959 against the same opposition. 
He was named corner-forward on the Laois hurling team of the millennium in 1999, alongside fellow top goalscorers PJ Cuddy and Fran Keenan.
As well as lining out with the Laois footballers he was also Laois GAA secretary during his playing career in the 1950s.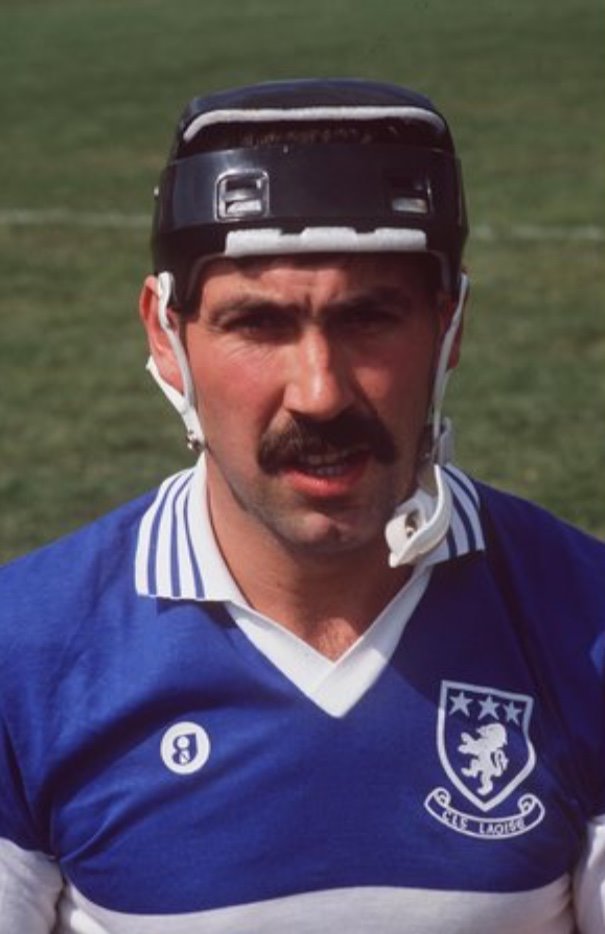 1 . PJ Cuddy – 65 goals in 127 games
Laois's highest goalscorer of all time with 65 goals while his 127 appearances puts him third on the overall most 'capped' list behind only Matthew Whelan, Tommy Fitzgerald and Joe Fitzpatrick from the modern era. 
Played for Laois from 1980 to 1996 with 16 of his goals coming in 21 championship appearances, one of those in the infamous 1981 Leinster semi-final against Offaly in Croke Park. 
He had earlier scored two goals in Laois's league quarter-final win over Tipperary that year while of his two hat-tricks for Laois, one came in the 1986 Leinster championship against Offaly and the other in the Centenary Cup semi-final win over Galway in Thurles in 1984. 
His last goal came against Offaly in 1996 in what was his final appearance in a Laois jersey. 
He is Laois's fourth highest scorer overall, behind James Young, David Cuddy and Willie Hyland but as he wasn't a free-taker, his 65-84 tally is fair shooting in any era. 
SEE ALSO – Election Memories: The turbulent 80s but Laois-Offaly resolutely remains Fianna Fáil country
SEE ALSO – Our selection of the best Laois football team of the past 20 years