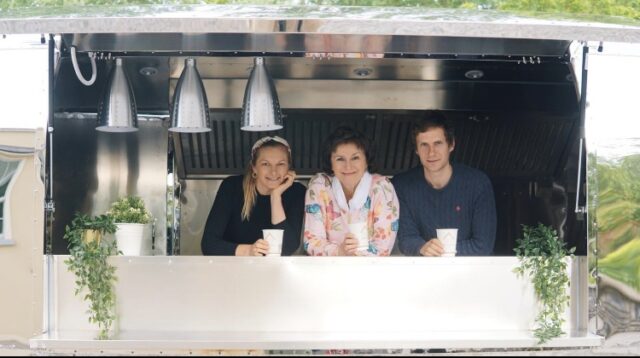 So, Abbeyleix Manor Hotel has been under lockdown since March 16.
It's the first time we have EVER had to close in our 20-year history. We've since been racking our brains in isolation as to how, when, where, and what we are going to do in order to go back to providing for our loyal customers.
After weeks of discussion, it finally came to us. In order to run a business in the current climate we needed to move operations outside the existing building … and so the idea of an outdoor catering unit serving coffee, cakes and wood-fired pizza was born!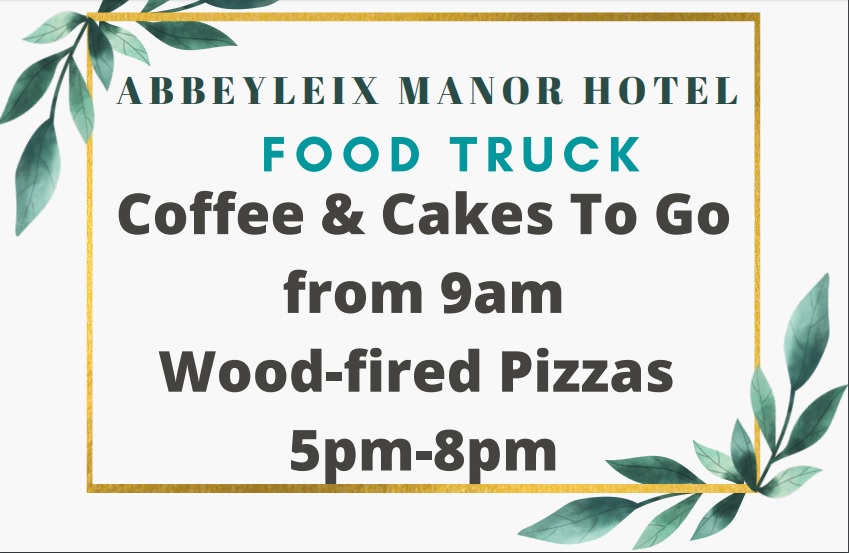 We found the perfect unit in the form of an Airstream trailer, which is currently getting kitted out with a top of the range, 300kg Italian wood-fired pizza oven from Forni Valoriani. The idea being to serve the most delicious coffee and wood-fired pizzas to all!
A huge amount of research, late nights and dough balls have gone into exploring the best recipes and methods for making the authentic Neopolitan style pizza.
We've sourced the finest quality ingredients and cannot wait to see what you think. We are SO EXCITED!!
We're setting up just opposite the bog walk entrance in the hotel carpark and will be operating a pre-order drive through service in the evenings for pizzas in order to respect and work within the necessary guidelines for social-distancing.
Coffees and cakes will be available throughout the morning from 9am-3pm weekdays and 10am to 4pm weekends.
Keep an eye on our social media accounts!
As always, we thank you for your support and hope that everyone is safe and well.
The Kent Family.
SEE ALSO – An open letter from LaoisToday: Think local, support local and #LoveLaois as businesses open their doors again