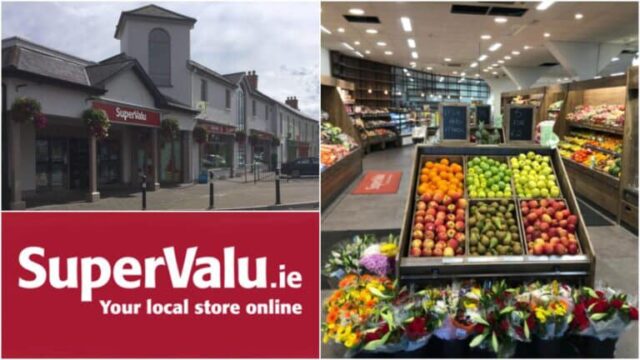 To celebrate their new look store and online shopping service, Breslin's SuperValu in Rathdowney recently teamed up with LaoisToday to give away a €150 voucher.
The competition, run on the LaoisToday Facebook page, got a huge level of traction with entries flooding in from near and far.
We're delighted to announce that Ciara Finane, from Rathdowney, is the lucky winner.
Thanks to all who entered – and congraulations Ciara!
The major upgrade of Breslin's SuperValu in Rathdowney includes a complete relaunch of the Breslin's kitchen range – home cooked dinners, pizzas, freshly made salads.
Breslin's kitchen range have also introduced a cook at home range prepared by their craft butchers instore to take the hassle out of cooking for consumers
Breslin's kitchen are also introduced an instore bakery including brown bread, scones and apple pies all freshly made on a daily basis.
Much more instore including a bigger off license section, better convenience offer, Frank & Honest coffee and a brand new eco section where they carry a full range of environmentally friendly products.
The renovation included the replacement of all the old refridgeration with new CO2 plant which will reduce our carbon footprint significantly.
If you want to do your shopping online in SuperValu in Rathdowney, you can do so by logging on to SuperValu.ie
SEE ALSO – In Pictures: Selection of great images as LaoisToday #LoveLaois campaign gathers momentum