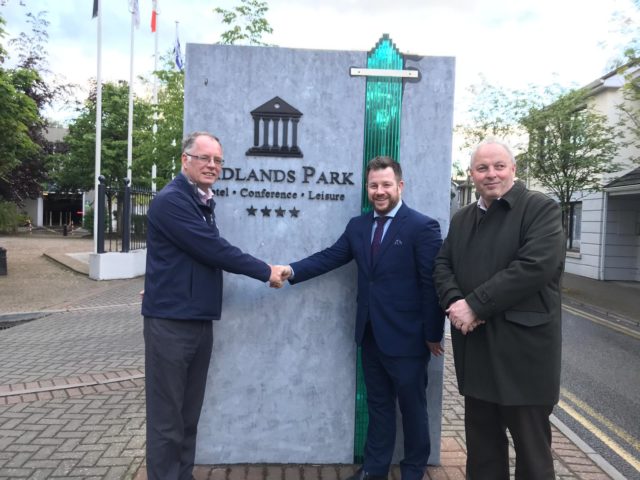 The draws for the Laois GAA juvenile hurling and football championships were made in the Midlands Park Hotel last night.
The draws were officiated by Juvenile Chairman Alan Langton alongside Laois minor hurling manager Liam Dunne and minor football boss Mark Bates.
Also present were Laois GAA Chairman Peter O'Neill, Secretary Niall Handy, Juvenile Secretary Sean Connolly, PRO Paul Dargan and Dara Cruise of the Midlands Park Hotel.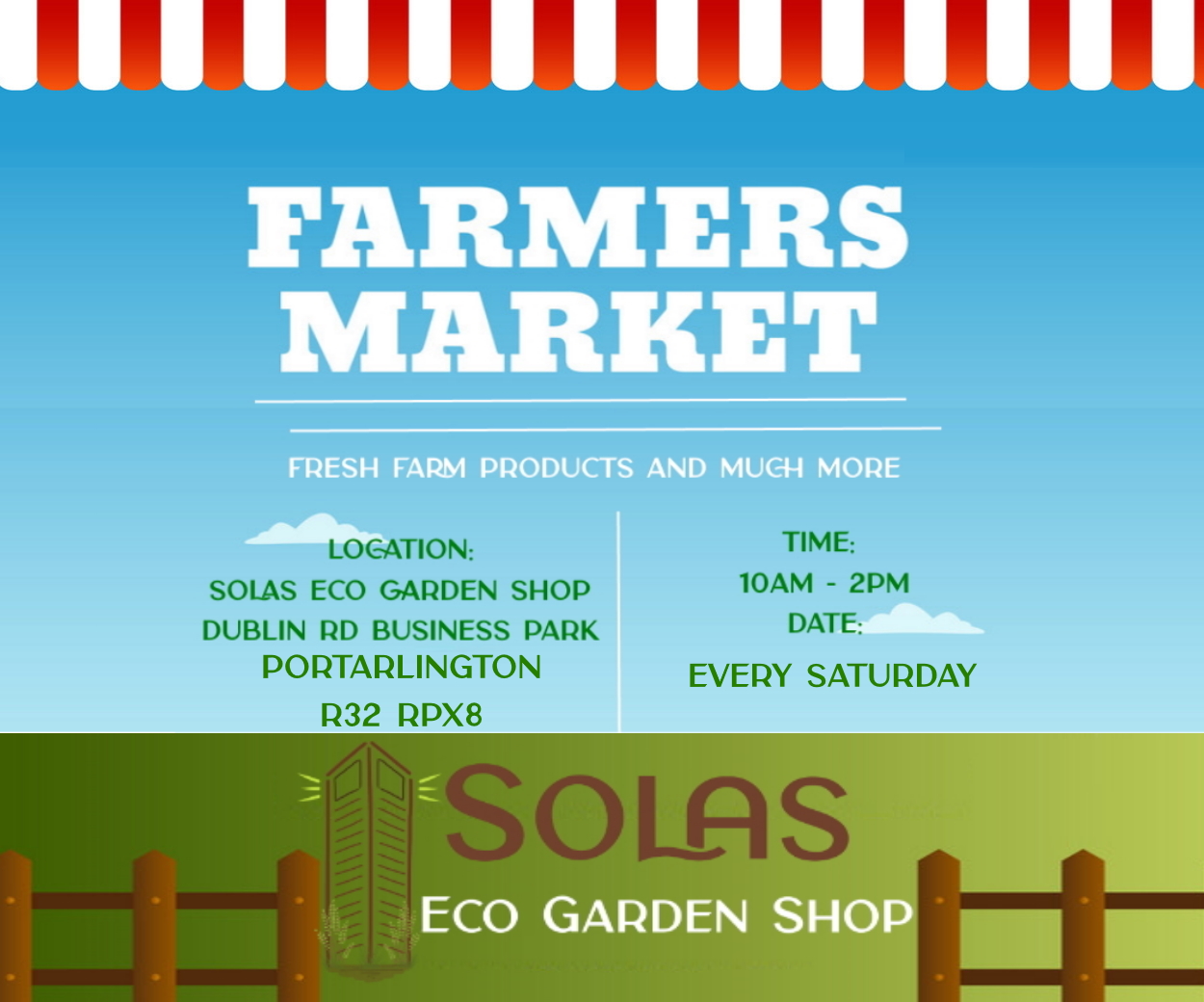 So far in 2020, there has been virtually no juvenile GAA action due to Coronavirus.
A handful of clubs would have participated in the U-13 and U-15 Leinster leagues in the early part of the year before they, and everything else, was called to a halt.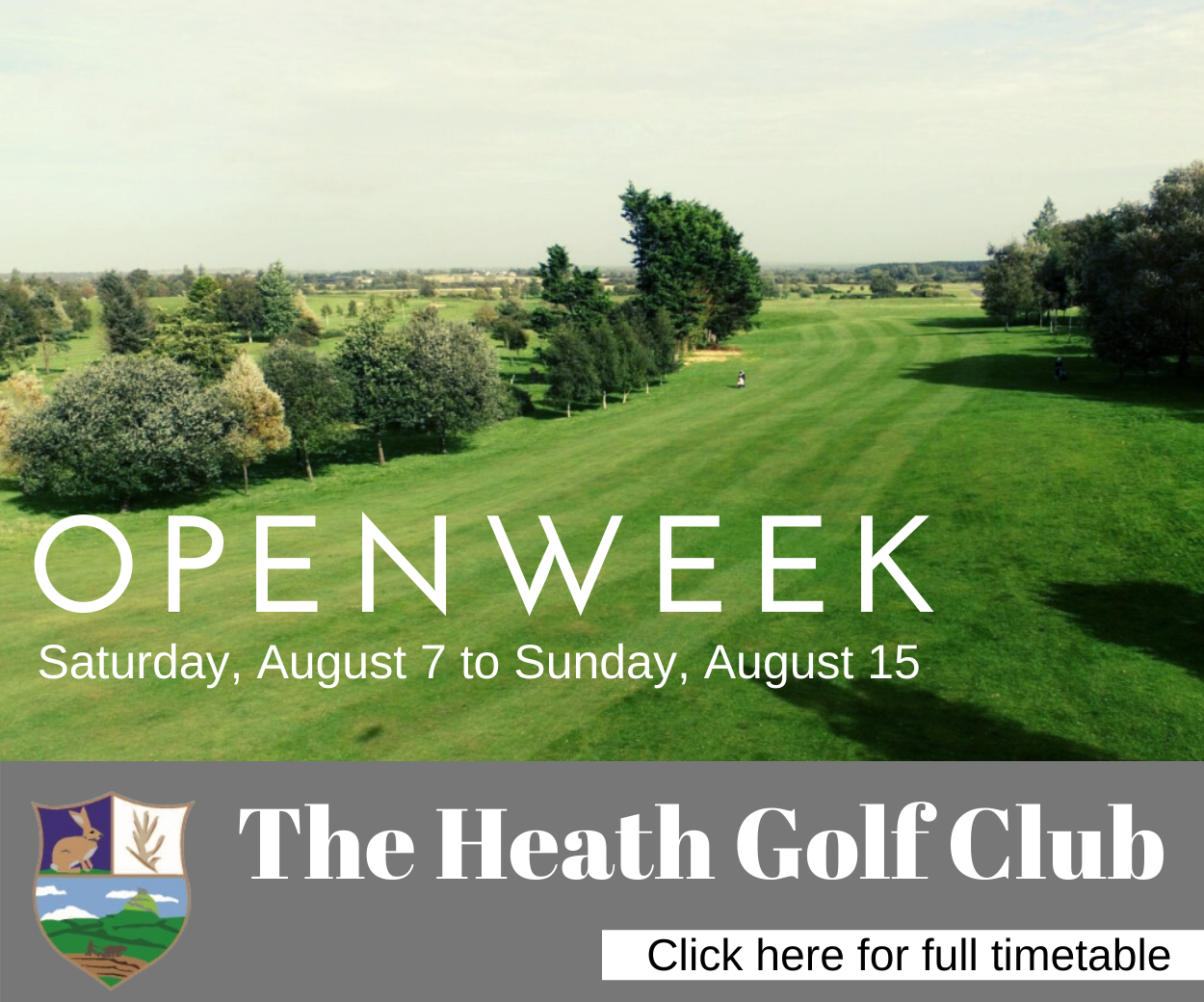 With teams now back training, matches are due to get underway at the end of this month as teams now know who they will be facing.
The night also saw the re-drawing of the U-20 hurling and football championships.
These had been on a group basis before but now revert to straight knock-out but the dates of the games have yet to be confirmed.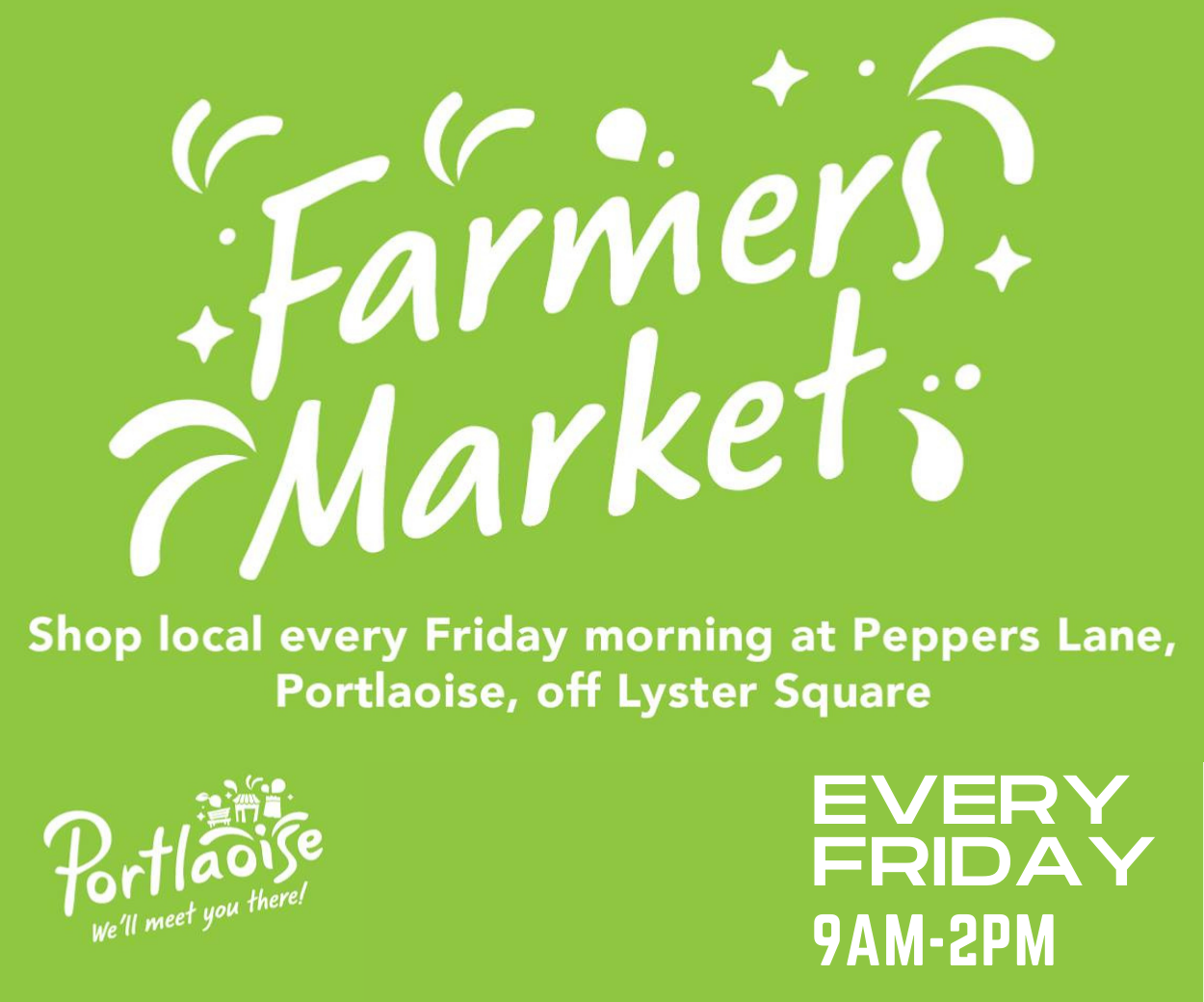 They will however take place in either October or November.
Check out the draws below:
FOOTBALL
LAOIS SHOPPING CENTRE U-20 'A' FOOTBALL CHAMPIONSHIP
Round 1
Portlaoise v St Joseph's
Ballyroan-Abbey v Stradbally Parish Gaels
Quarter Final 
Portlaoise/St Joseph's v Ballyroan-Abbey/Stradbally Parish Gaels
The Heath v Graiguecullen
Courtwood-Emo v Portarlington
Sarsfields v O'Dempsey's
LAOIS SHOPPING CENTRE U-20 'B' FOOTBALL CHAMPIONSHIP
Quarter Final
Park-Ratheniska-Spink (bye)
Na Fianna Og v Rosenallis
The Harps v Ballylinan
Killeshin v Clonaslee
MIDLANDS PARK HOTEL MINOR 'A' FOOTBALL CHAMPIONSHIP
Group A
Emo-Courtwood
Portlaoise
Na Fianna Og 'A'
Portarlington
Group B
Ballyroan-Abbey
St Joseph's
Graiguecullen
Dates
R1 – Fri 14 Aug
R2 – Fri 21 Aug
R3 – Fri 28 Aug
S/F – Fri / Sat 11 / 12 Sept
Final – Fri / Sat 25 / 26 Sept
MIDLANDS PARK HOTEL MINOR 'B' FOOTBALL CHAMPIONSHIP
Group A
The Harps
Ballyfin Gaels
Clonaslee
Mountmellick
Group B
Kilcavan/The Rock
Park-Ratheniska-Spink
Killeshin
Ballylinan
Group C
O'Dempsey's
The Heath
Rosenallis
Group D
Na Fianna Og B
Stradbally Parish Gaels
Portlaoise B
Dates
R1 – Fri 7 Aug
R2 – Fri 14 Aug
R3 – Fri 21 Aug
Q/F – Fri 28 Aug
S/F – Sat 12 Sept
Final – Fri / Sat 25 / 26 Sept
MIDLANDS PARK U-15 'A' FOOTBALL CHAMPIONSHIP
Round Robin
Portlaoise
St Joseph's
Stradbally Parish Gaels
Portarlington
St Paul's
Ballylinan
Dates
R1 – Wed 29 July
R2 – Wed 12 Aug
R3 – Wed 26 Aug
R4 – Wed 9 Sept
R5 – Sat 26 Sept or Sat 03 Oct
S/F – Sat 17 Oct
Final – Sat 31 Oct
MIDLANDS PARK HOTEL U-15 'B' FOOTBALL CHAMPIONSHIP
Group A
Camross
The Heath
Kilcavan-The Rock
Ballyroan-Abbey
Group B
Killeshin
Stradbally Parish Gaels B
Castletown
Na Fianna Og
Group C
Mountmellick Gaels
Park-Ratheniska-Spink
Clough-Ballacolla
Graiguecullen
Group D
Ballyfin Gaels
Rosenallis
O'Dempsey's
The Harps
Dates
R1 – Wed 29 July
R2 – Wed 12 Aug
R3 – Wed 26 Aug
R4 – Wed 9 Sept
S/F – Sat 26 Sept or Sat 03 Oct
Final – Sat 17 Oct
MIDLANDS PARK HOTEL U-13 'A' FOOTBALL CHAMPIONSHIP
Round Robin 
Killeshin
Na Fianna Og
O'Dempseys
Portarlington
Portlaoise
St Josephs
Stradbally Parish Gaels
Dates
R1 – Mon 20 July
R2 – Mon 17 Aug
R3 – Mon 24 Aug
R4 – Mon 31 Aug
R5 – Mon 7 Sept
R6 – Sun 20 Sept
R7 – Sun 27 Sept
S/F – Sun 11 Oct
Finals – Sun 25 Oct
MIDLANDS PARK HOTEL U-13 'B' FOOTBALL CHAMPIONSHIP
Group A
Ballyroan-Abbey
Portlaoise B
St Paul's
Park-Ratheniska-Spink
Rosenallis
Ballylinan
Group B
The Harps
Mountmellick
Kilcavan-The Rock
Graiguecullen
The Heath
MIDLANDS PARK HOTEL U-13 'C' FOOTBALL CHAMPIONSHIP
Round Robin
Ballyfin Gaels
Crettyard
Castletown
Clough Ballacolla
Cromóg
Clonaslee St Manmans
Dates
R1 – Mon 17 Aug
R2 – Mon 24 Aug
R3 – Mon 31 Aug
R4 – Mon 7 Sept
R5 – Sun 20 Sept
Final – Sun 27 Sept
MIDLANDS PARK HOTEL U-13 DEVELOPMENT FOOTBALL CHAMPIONSHIP
Round Robin
Na Fianna Óg B
Portarlington B
Portlaoise C
Stradbally Parish Gaels B
Dates
R1 – Mon 17 Aug
R2 – Mon 24 Aug
R3 – Mon 31 Aug
Finals – Mon 7 Sept
HURLING
LAOIS SHOPPING CENTRE U-20 HURLING CHAMPIONSHIP
Round 1
Park-Ratheniska-Timahoe v Ballinakill-Ballypickas
Castletown v The Harps
Abbeyleix v Raheen Parish Gaels
Portlaoise v Camross
Borris-Kilcotton v Na Fianna
Quarter Finals
Park-Ratheniska-Timahoe/Ballinakill-Ballypickas v Castletown/The Harps
Abbeyleix/Raheen Parish Gales v Portlaoise/Camross
Borris-Kilcotton/Na Fianna v Clough-Ballacolla-Mountrath
Rathdowney-Errill v Rosenallis
MIDLANDS PARK HOTEL MINOR 'A' HURLING CHAMPIONSHIP
Group A
Portlaoise
Clough-Ballacolla
Rosenallis
Abbeyleix
Castletown
Group B
Camross
Rathdowney-Errill
Na Fianna
Borris-Kilcotton
The Harps
Dates
R1 – Mon 27 July
R2 – Mon 10 Aug
R3 – Mon 17 Aug
R4 – Mon 24 Aug
R5 – Mon 31 Aug
S/F -Sat / Sun 05 / 06 Sept
Final – Fri / Sat 18 / 19 Sept
MIDLANDS PARK HOTEL MINOR 'B' HURLING CHAMPIONSHIP
Round Robin
Park Ratheniska Timahoe
Ballinakill/Ballypickas
Raheen Parish Gaels
St Fintans Mountrath
Dates
R1 – Mon 17 Aug
R2 – Mon 24 Aug
R3 – Mon 31 Aug
Final – Sun 6 Sept
MIDLANDS PARK HOTEL U-15 'A' HURLING CHAMPIONSHIP
Group A
Borris-Kilcotton
Rathdowney-Errill
The Harps
Portlaoise
Group B
Castletown
Camross
Abbeyleix
Clough-Ballacolla
Dates
R1 – Wed 05 Aug
R2 – Wed 19 Aug
R3 – Sat 02 Sept
S/F – Sat 3 or 10 Oct
Final – Sat 24 Oct
MIDLANDS PARK HOTEL U-15 'B' HURLING CHAMPIONSHIP
Group A
Park-Ratheniska-Timahoe
Mountrath
Ballinakill-Ballypickas
Rosenallis
Group B
Raheen Parish Gaels
Portarlington
Na Fianna
Dates
R1 – Wed 05 Aug
R2 – Wed 19 Aug
R3 – Sat 02 Sept
S/F – Sat 3 or 10 Oct
Final – Sat 24 Oct
MIDLANDS PARK HOTEL U-13 'A' AND 'B' HURLING CHAMPIONSHIPS
*Top 3 teams in both groups go to A championship, bottom three go to B championship
Top team and fourth placed team go straight to respective semi finals
Remaining teams play in respective quarter finals
Group A
Rathdowney-Errill
Rosenallis
Clough-Ballacolla
Borris-Kilcotton
Camross
The Harps
Group B
Portlaoise
Castletown
Park-Ratheniska-Timahoe
Abbeyleix
Mountrath
Na Fianna
Dates
R1 – Fri 24 July
R2 – Fri 14 Aug
R3 – Fri 21 Aug
R4 – Fri 28 Aug
R5 – Fri 4 Sept
Q/F – Sun 13 Sept
S/F – Sun 4 Oct
Finals – Sun 18 Oct
MIDLANDS PARK HOTEL U-13 'C' HURLING CHAMPIONSHIPS
Round Robin
Ballinakill/Ballypickas
Clonad
Na Fianna "B"
Portarlington
Raithin Og
St Pauls
Dates
R1 – Fri 24 July
R2 – Fri 14 Aug
R3 – Fri 21 Aug
R4 – Fri 28 Aug
R5 – Fri 4 Sept
S/F – Sun 13 Sept
Final – Sun 4 Oct
SEE ALSO – Four men arrested after drug find of almost €4 million in rural Laois area