On June 20, there was six new confirmed cases of Coronavirus announced by the National Public Health Emergency Team (NPHET).
One of them was in Laois, bringing the county's overall number of cases since March up to 265.
The graph for Laois on the Covid-19 Data Hub is similar to the national picture, picking up throughout March, experiencing a sharp rise in April, a slower rise in May and then a levelling off throughout most of June and well into late July. In the last couple of weeks there has been a jump again, albeit far lower than the initial surge.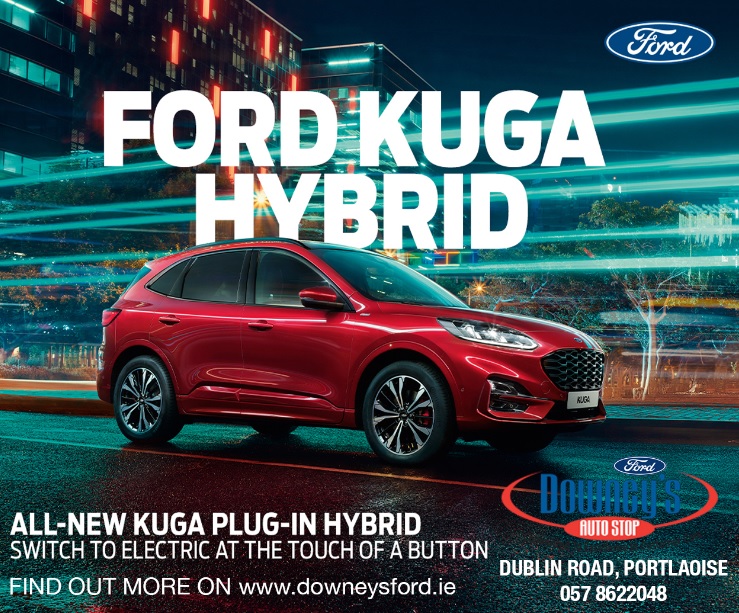 On April 1, there was 16 cases in Laois but by May 1 there was 234. The sharp increase in cases in April was in line with what was going on nationally, with the tragic case of eight deaths from the virus in the Maryborough Centre in St Fintan's Hospital in Portlaoise. 
By June 1 the number of cases increased slightly to 260 and by July 1 just 265. From June 21, to July 18, Laois went 27 days without a new case, longer than any other county.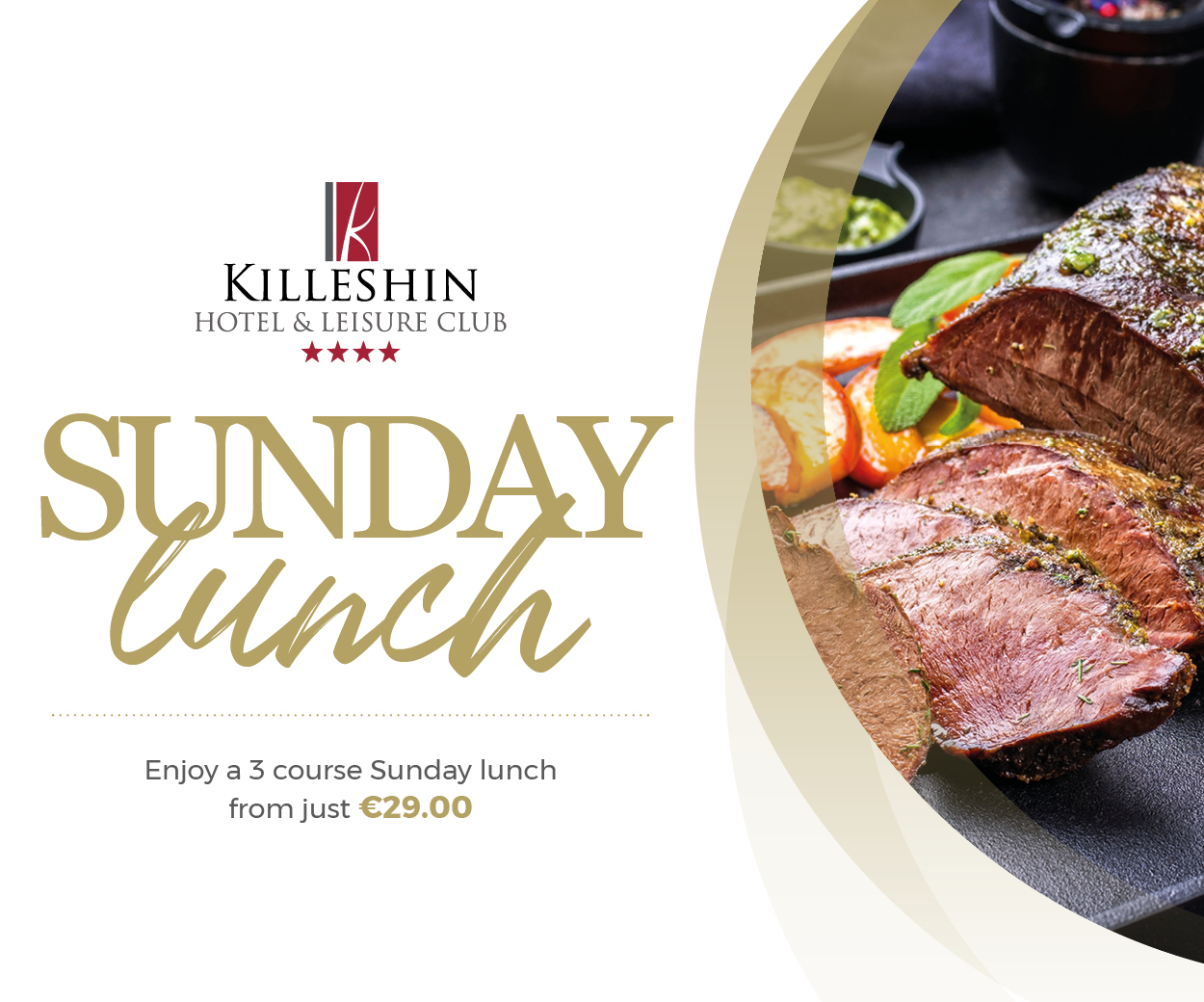 But since that, there have been 40 new cases. On August 1 there were a total of 305 cases. Many in those figures have recovered but that is the number of people who have contracted the virus since March.
The 40 new cases in July is a long way from the 234 in April in Laois but it's still the second worst month since the virus arrived in Ireland at the end of February.
And in Laois, at the moment, the stats don't paint a great picture. After Dublin and Kildare, there have been more cases in Laois in the past two weeks than any other county.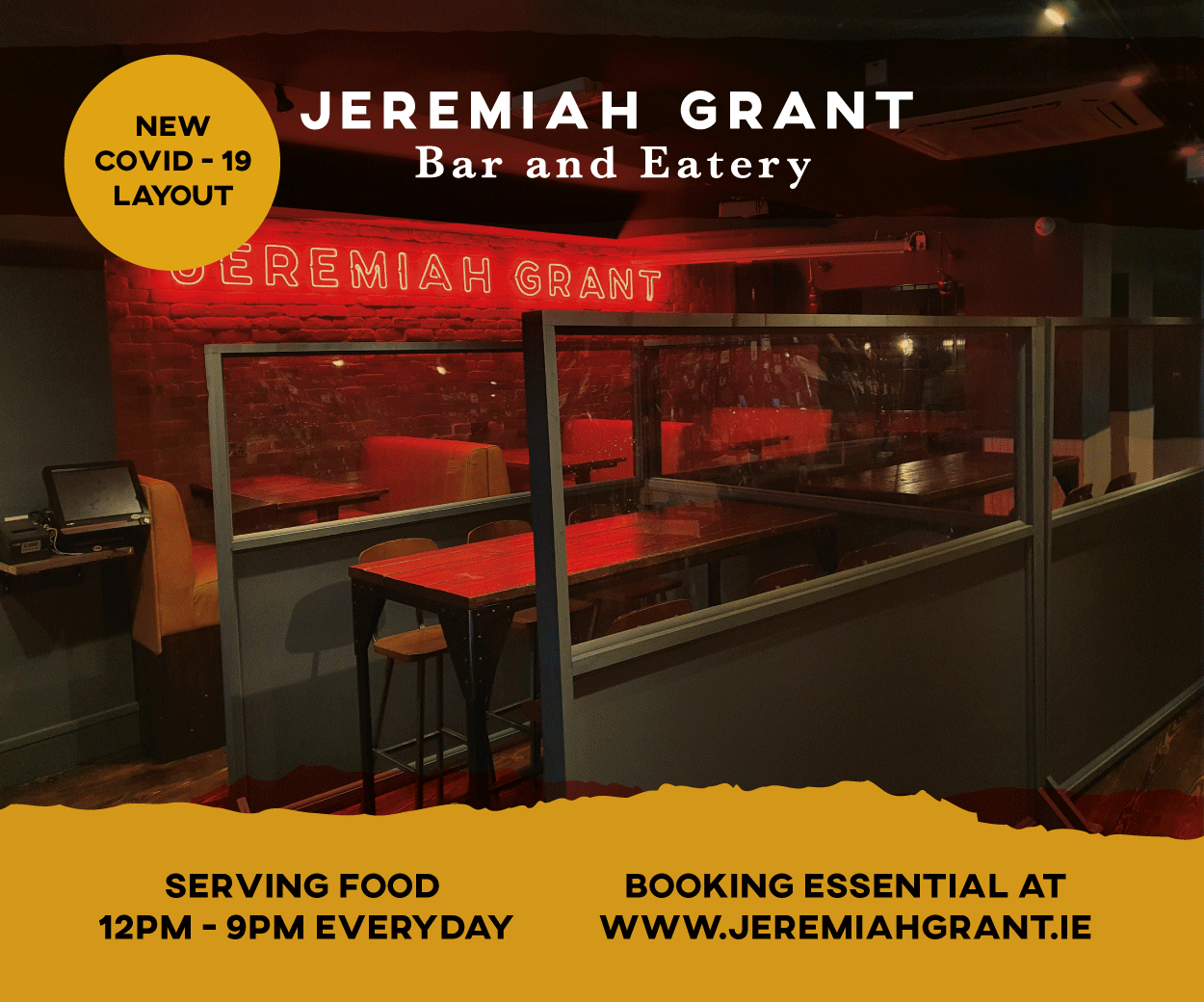 In the same time period, there hasn't been any case in Waterford or Roscommon and just one case in Longford, Kilkenny, Carlow, Leitrim, Sligo, Kerry and Wexford. Eight more counties have had ten cases or fewer.
Of the new cases in Laois, a number are linked to Direct Provision centres, with a number of residents in the old Montague Hotel moved to City West hotel in recent days. The same is the case with the old Hazel Hotel just across the border in Monasterevin. A number of these cases are linked to outbreaks in meat factories.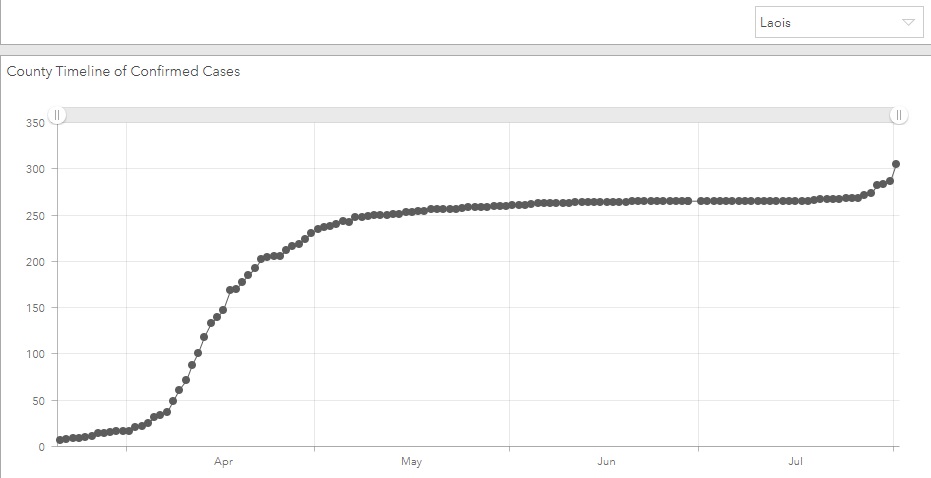 But there have been incidents of confirmed cases elsewhere in the county too.
On Sunday, July 26, Iris Hand and Foot Spa based in Hynds Square in Portlaoise announced that they were closing after a staff member tested positive for the virus. They will re-open on Monday, August 10.
On Monday of this week, Park-Ratheniska/Timahoe hurling club and the Park-Ratheniska and Timahoe football clubs announced they were suspending club activity after an adult player tested positive for the virus. He had been involved in hurling games at the weekend.
Across the country, close to 80% of the new cases in the past week have been under the age of 45. Many aren't requiring hospitalisation, which doesn't put the same strain on the health service, but it does mean the virus is out there and can be easily passed on.
"The vast majority of young people in Ireland have followed public health advice and have made very significant sacrifices to protect themselves and others," said Dr Ronan Glynn, who is the acting chief medical officer in the Department of Health.
"People of all ages will occasionally slip up as they learn to live safely with this virus. We should not seek to attribute blame, but rather continue to encourage one another to build on and sustain the great efforts that we have all made to date.
"We continue to urge everyone to observe the safe behaviours that we recommend such as physical distancing, washing hands regularly, wearing a face covering where appropriate, avoiding crowds and doing all we can to protect each other.
Everyone should be aware of the risk factors for getting COVID-19:
Distance – the risk of getting COVID-19 increases as the distance between you and others gets smaller. Keep 2 metres apart where possible
Activity – How you spend time with people and what you do with them can increase your risk. Follow the government's Stay Safe Guidelines when spending time with others
Time – The more time you spend in close contact with other people can increase your risk of getting COVID-19. Keep track of who you spend time with and how
Environment – Being outdoors is safer than being indoors. Where possible, meet with others outdoors. If this is not possible, keep windows and doors open when meeting others inside
Symptoms – Know the symptoms. If you have them self-isolate and contact your GP immediately
Public Health Advice for all citizens available here: 
Know the symptoms of COVID-19