Over one hundred observations over the plan to build 155 new homes in Portlaoise have been lodged with An Bord Pleanala, the Foxburrow and Chantiere Gate Residents Association have said.
Plans are currently in place by Boderg Developments to add a further 155 new properties to the existing Foxburrow estate in Portlaoise which is located on the Block Road.
The estate currently has 34 units comprising of 24 houses and 12 apartments and plans are to create an additional 155 units comprising of one, two, three and four-bedroom homes and apartments.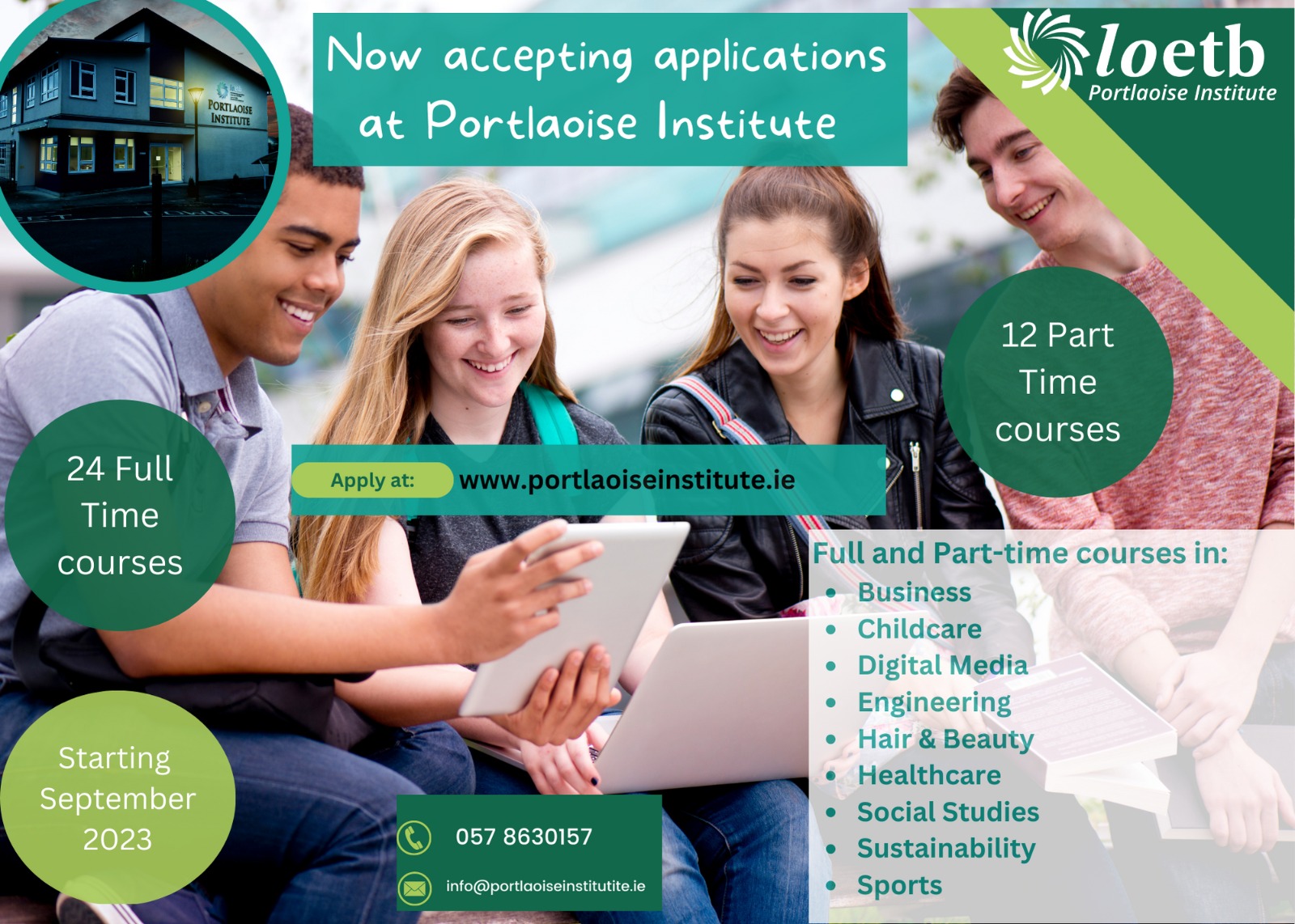 Foxburrow estate is located behind two other estates – Grenville and Chantier Gates. Currently, access to Foxburrow is from Chantier Gates but the proposal here is to create a pedestrian walkway that will link all three.
Ordinarily, planning permission for a development would go before Laois County Council but a new fast-track planning system allows An Bord Pleanála grant permission to large residential building projects.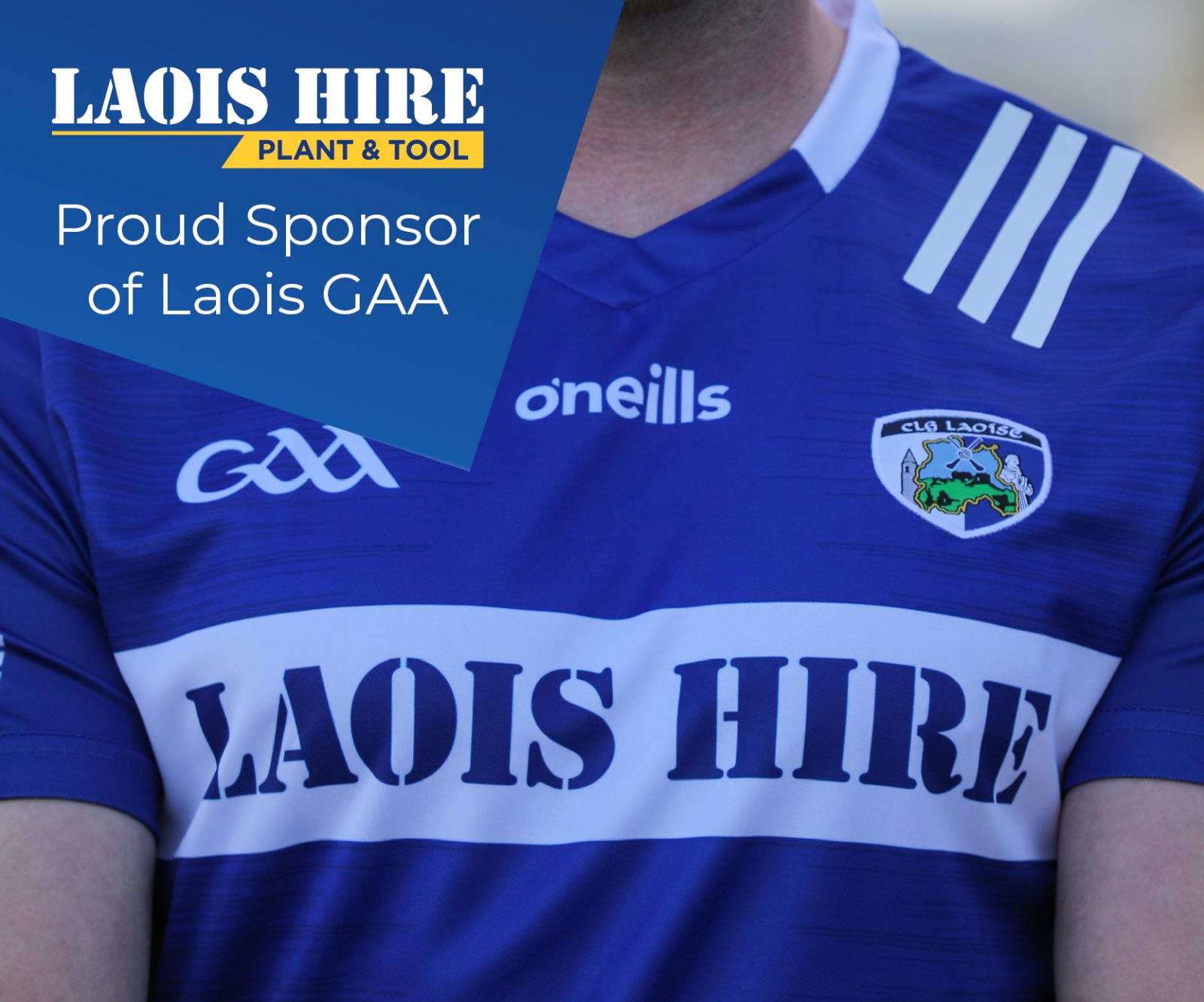 According to a senior executive officer in An Bord Pleanala, 108 observations were lodged by July 29 which included those of the seven municipal district Laois County councillors – Catherine Fitzgerald, Willie Aird, Thomasina Connell, Noel Tuohy, Caroline Dwane-Stanley John Joe Fennelly and Mary Sweeney.
According to the Foxburrow and Chantiere Gate Residents Association, this shows the 'level of concern residents in Portlaoise have over this development'.
A spokesperson said: "We believe this is an unprecedented number of observations received for a strategic housing development of this nature.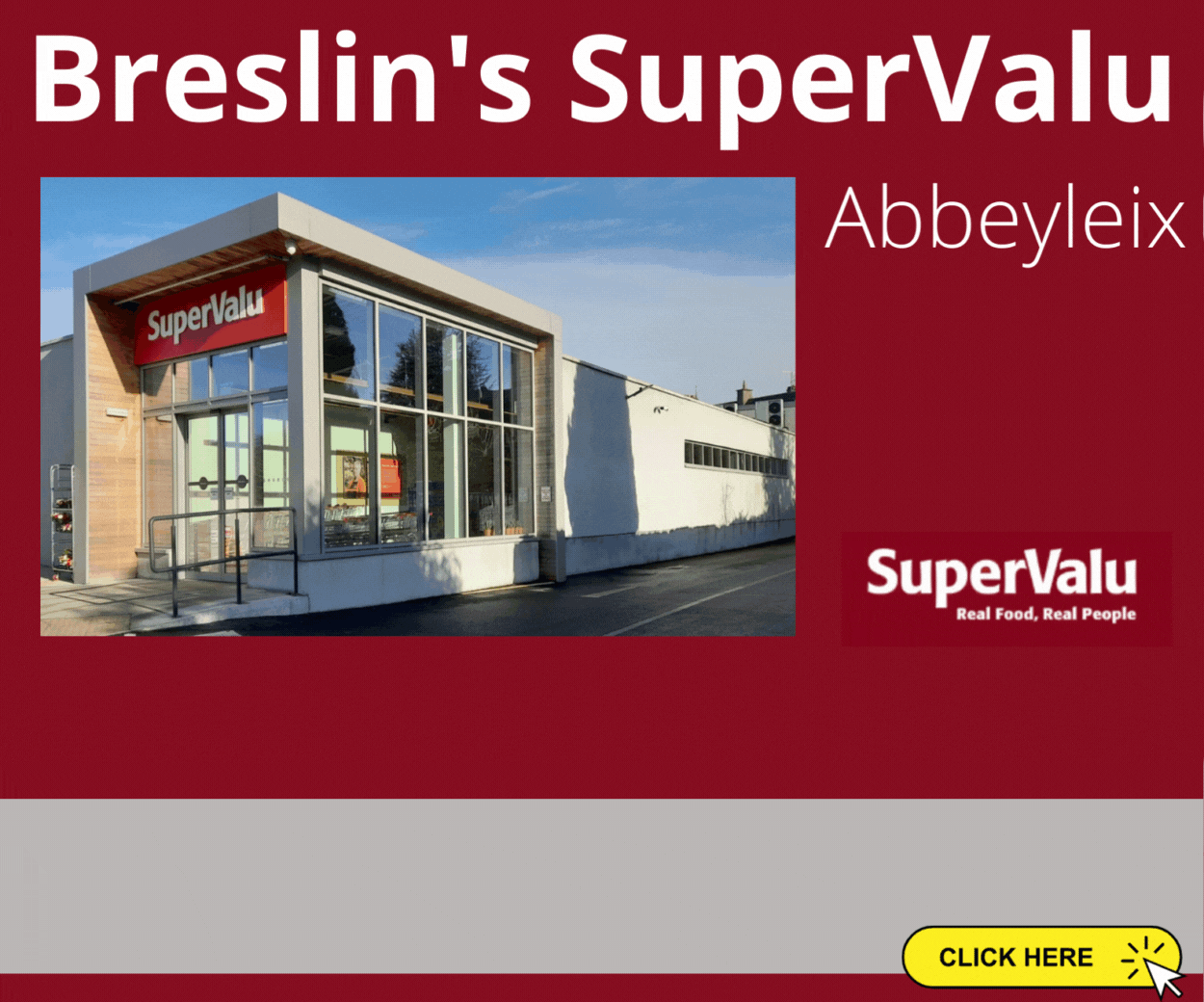 "The number of observations highlights the level of concern and anxiety built up by the people of Portlaoise to this type of proposed development which was submitted to An Bord Pleanala directly to circumvent the local authority and objections from the community."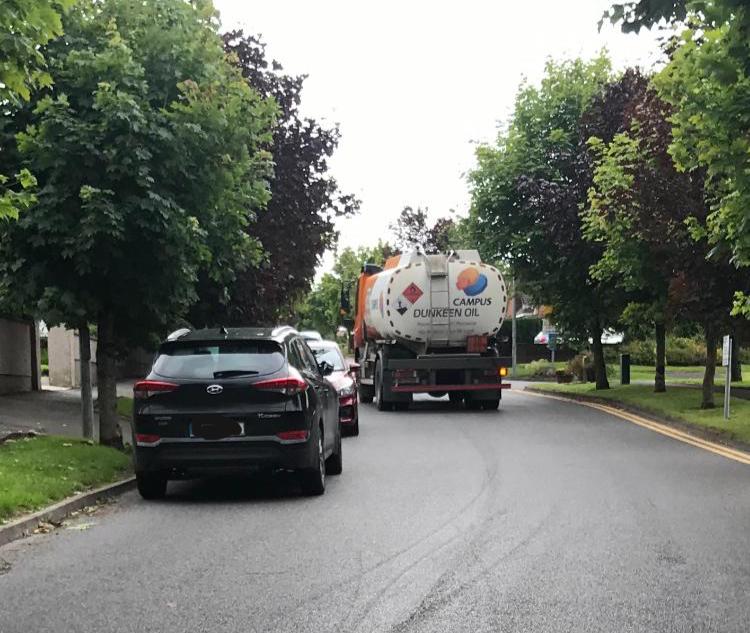 According to Foxburrow and Chantiere Gate Residents Association, fundamental 'legal and planning defects' have been highlighted.
They said: "According to the details contained within various observations received by An Bord Pleanala, fundamental legal and planning defects were highlighted within the proposed planning application which are in violation of the planning and development (strategic housing development) regulations 2017.
"The various observations submitted to An Bord Pleanala highlight the following issues with the proposed development:
non-compliance of the existing planning granted by Laois County Council in 2005
non-compliance of proposed planning application to ABP
Lack of connectivity and permeability to N80 Portlaoise Orbital Route
Failure to demonstrate ownership of property associated with pedestrian and vehicular connection through to the adjoining Grenville housing estate
Road safety of the existing Chantiere Gate approach road / inaccuracies in the road safety audit and traffic survey report
Effectiveness of the existing foul drainage system
Lack of a detailed construction traffic management plan
lack of public transport considerations
Lack of EV charge points
Requirement of an EIAR – the planning application failed to carry out a NIS – Nature impactment survey despite the presence of bats in the mature trees separating the St. Peter and Paul's cemetery and the estate boundary. Bat species are granted protected status under the national and EU legislation under the Wildlife Act and therefore it is required that a National Parks & Wildlife Service (NPWS) survey."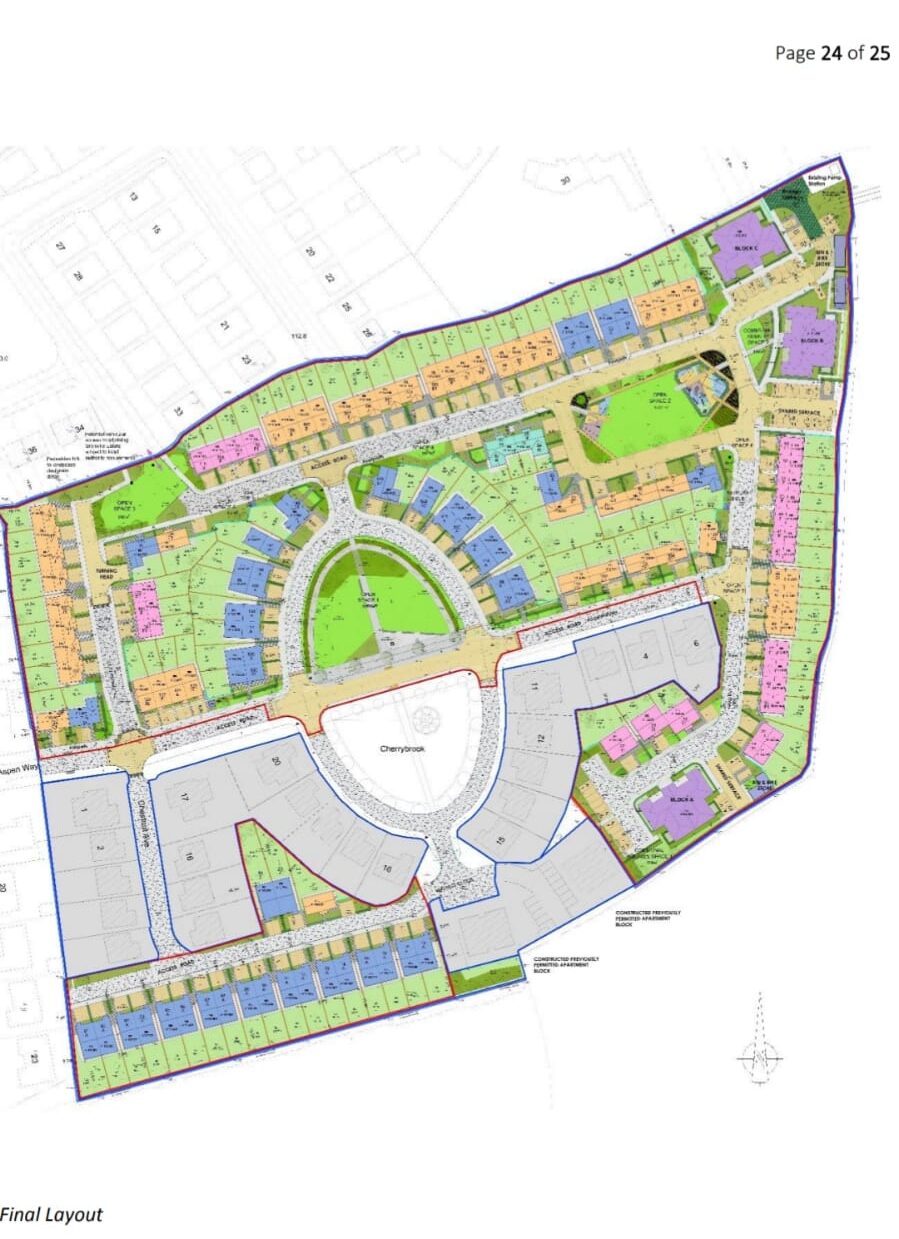 The group also explained how the body behind this housing development, is also behind a number of other proposed developments in Portlaoise.
They said: "Boderg Developments, a subsidiary of the parent company Hollybrook Homes is also seeking Planning permission from Laois County Council for 91 homes on a 8.9 acre site at Summerhill.
"This application was submitted by Bircrest Ltd, a separate subsidiary of Hollybrook Homes. According to Laois County Council's planning website, this development is on hold awaiting further information.
"They also have received planning permission for additional housing at Rockview, Mountrath road and Mount Stewart, Aughnaharna near the Stradbally Road in the last 12 to 18 months.
"All of these sites were previously under the control of NAMA."
An Bord Pleanala are also awaiting receipt of Laois County Council's Chief executive report which is due on August 19.
A final decision is due from An Bord Pleanala by October 13.
Boderg Developments Ltd and their parent company Hollybrook Homes have been contacted for comment but have failed to respond.
SEE ALSO – Residents of Laois housing estates raise concerns over entrance and walkway for 155 new homes