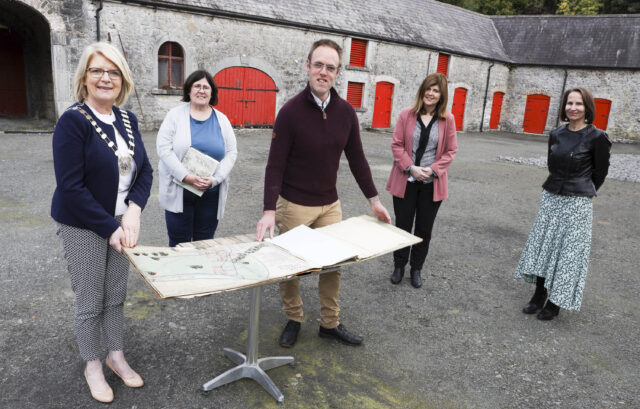 The Laois Digital Archive, an initiative of Laois Library Service, has receive a donation of digitised maps of the Ballykilcavan Estate by the Walsh Kemmis family.
In 2018 David Walsh Kemmis, of Ballykilcavan Brewery, facilitated the listing of the entire collection, and the digitisation of part thereof, for publication in Arnold Horner's book Mapping Laois.
This was published in 2019 by Wordwell Books, and the book and the research that went into it including digitising the Ballykilcavan maps were coordinated by Laois Heritage Office with funding from the Heritage Council.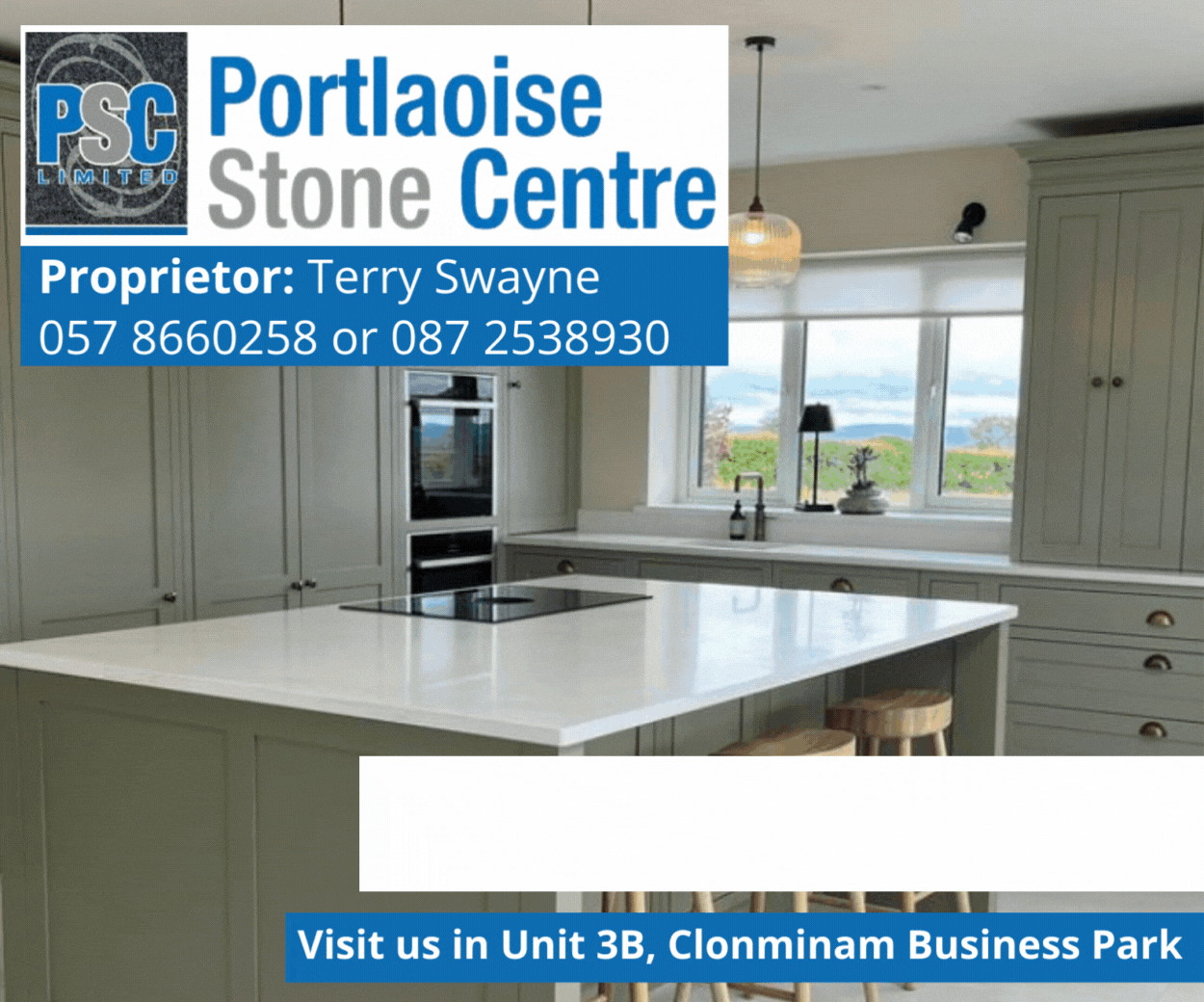 To further enhance public access to this important collection, David has generously donated the digital copies to Laois Local Studies. The maps are currently available to view on the Local Studies website.
At the donation event on the Ballykilcavan Estate, David Walsh Kemmis said: "Lisa and I are delighted to be able to share these maps, and to have fantastic digital copies made of them. We really enjoy looking at them, and we hope that lots of other people will to."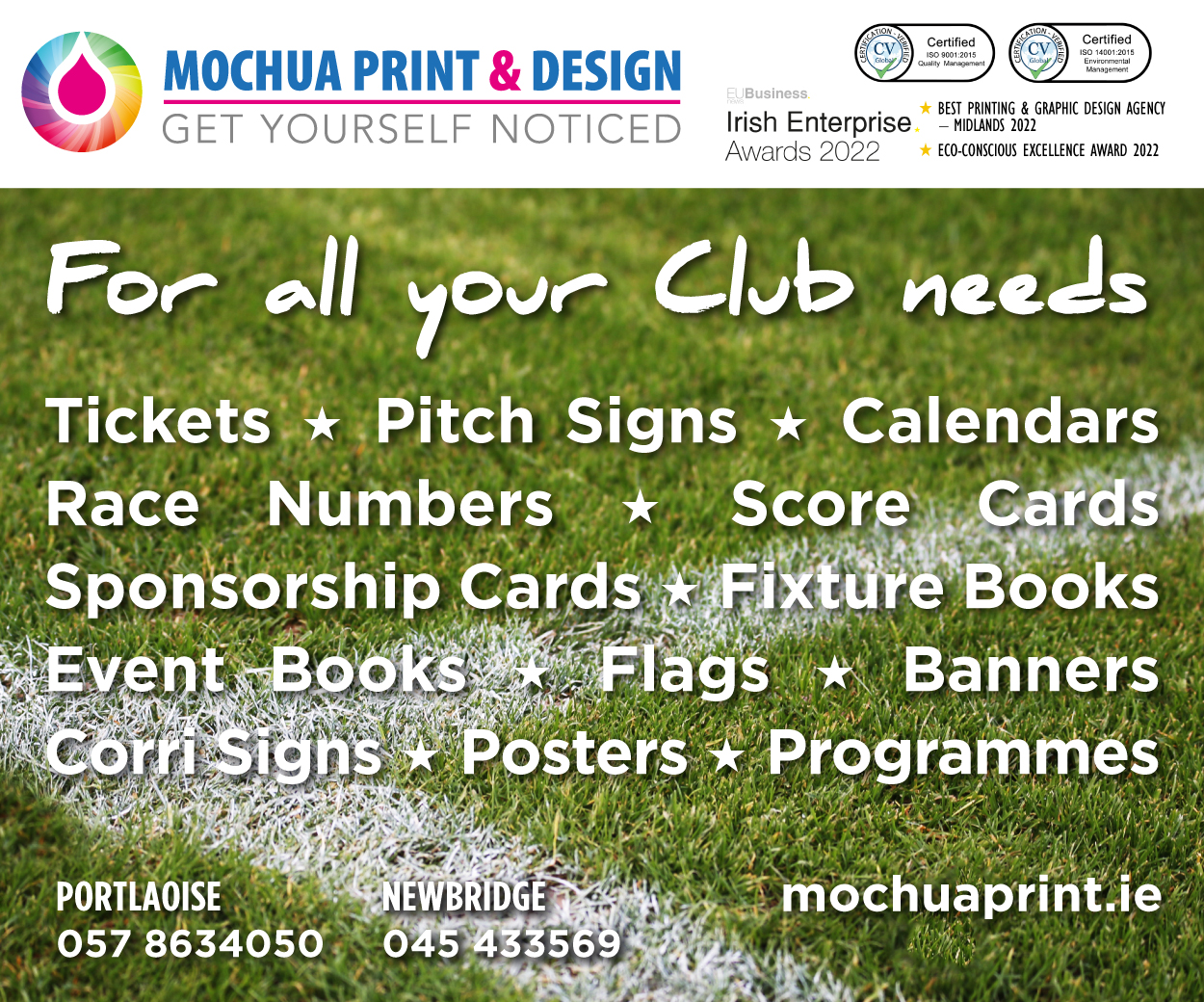 The digital map collection consists of a volume of thirteen maps from 1855 and a map of the Ballykilcavan Estate from 1754.
The early map was produced by Carlow based surveyor William Thornton and covers the 1,800 Irish acres of the Ballykilcavan Estate of Major Hunt Walsh.
This large detailed map is accompanied by a reference table of 53 items and includes sketches of various houses, a windmill, a mill, a tower, 'cotter's crofts' and a deerpark.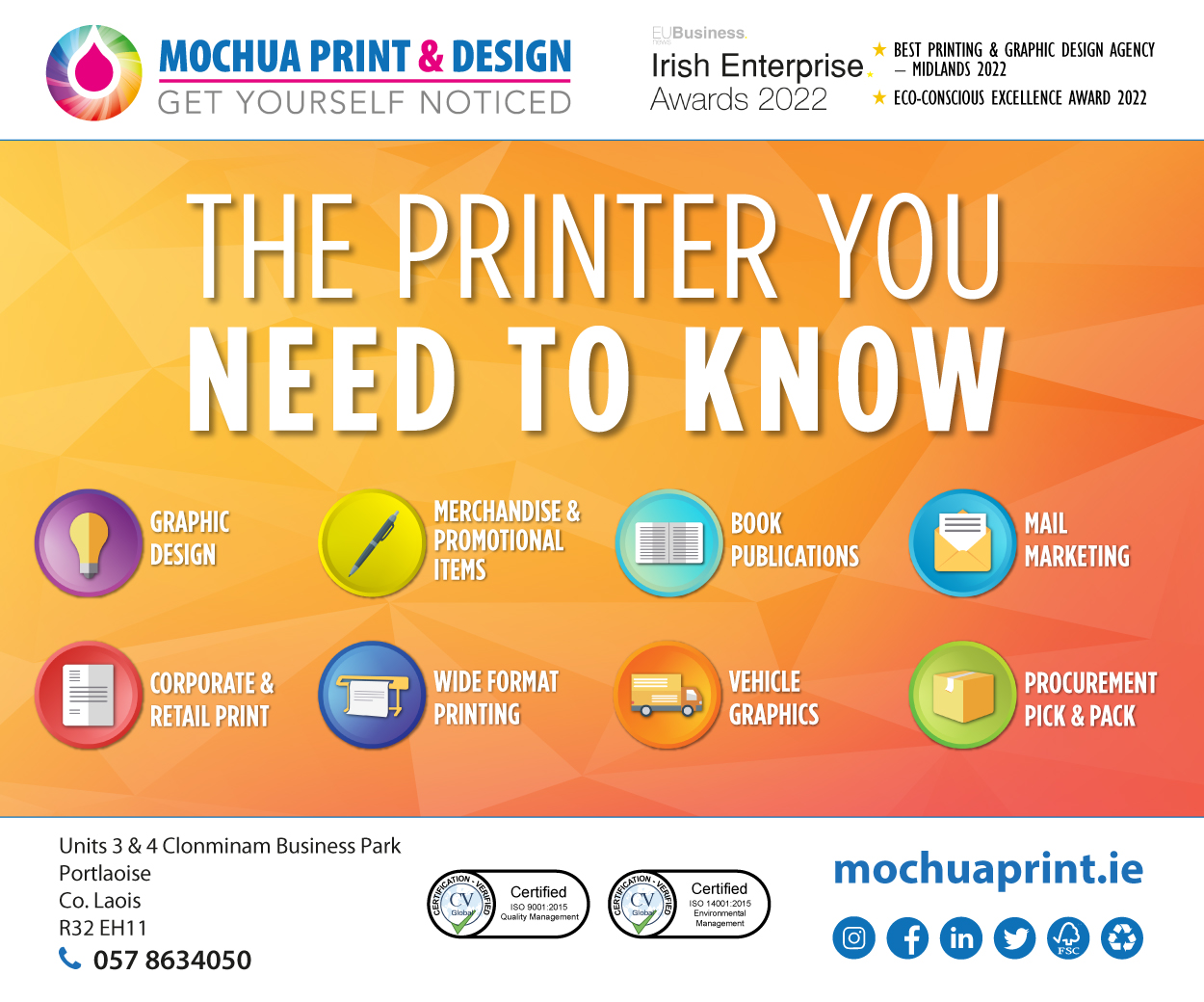 It provides a detailed representation of the area, predating Ordnance Survey maps by 80 years. The volume of maps by William Coughlan includes a map of the entire estate covering 13 townland units, with an additional 11 maps featuring either one or two of the townlands in greater detail. It also contains a plan of sewerage at Ballykilcavan.
Maps are a snapshot in time and this collection captures the Ballykilcavan Estate as it was in the mid 18th and 19th centuries.
The 1754 map depicts the area as it was almost a century before the social and economic upheaval of the Great Famine, whereas the set of maps from the 1850s captures the area in the post-famine era.
Estate maps are a wonderful resource for the local historian and interested amateur alike. They record buildings, fieldnames, placenames and geographic feature that have long disappeared or altered over time.
They indicate the development of land usage in a particular area, providing an insight into the lives of tenants and landowners. Laois townlands covered by the Walsh-Kemmis Collection include Ballyduff, Ballykilcavan, Bawn, Binbawn, Blackford, Curraclone, Drumneen, Garrans, Inch, Kylebeg, Milland, Moneyferick and Park.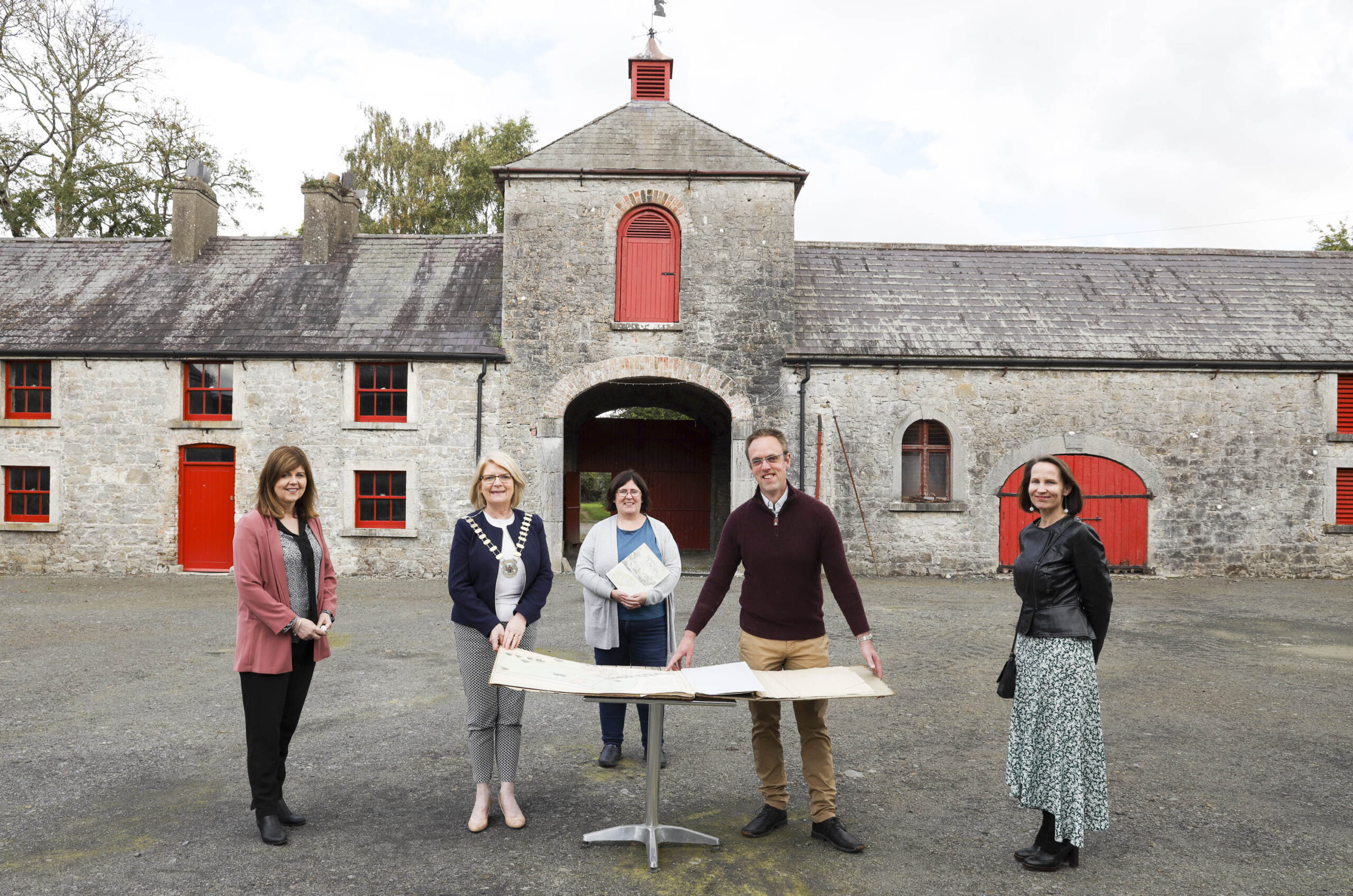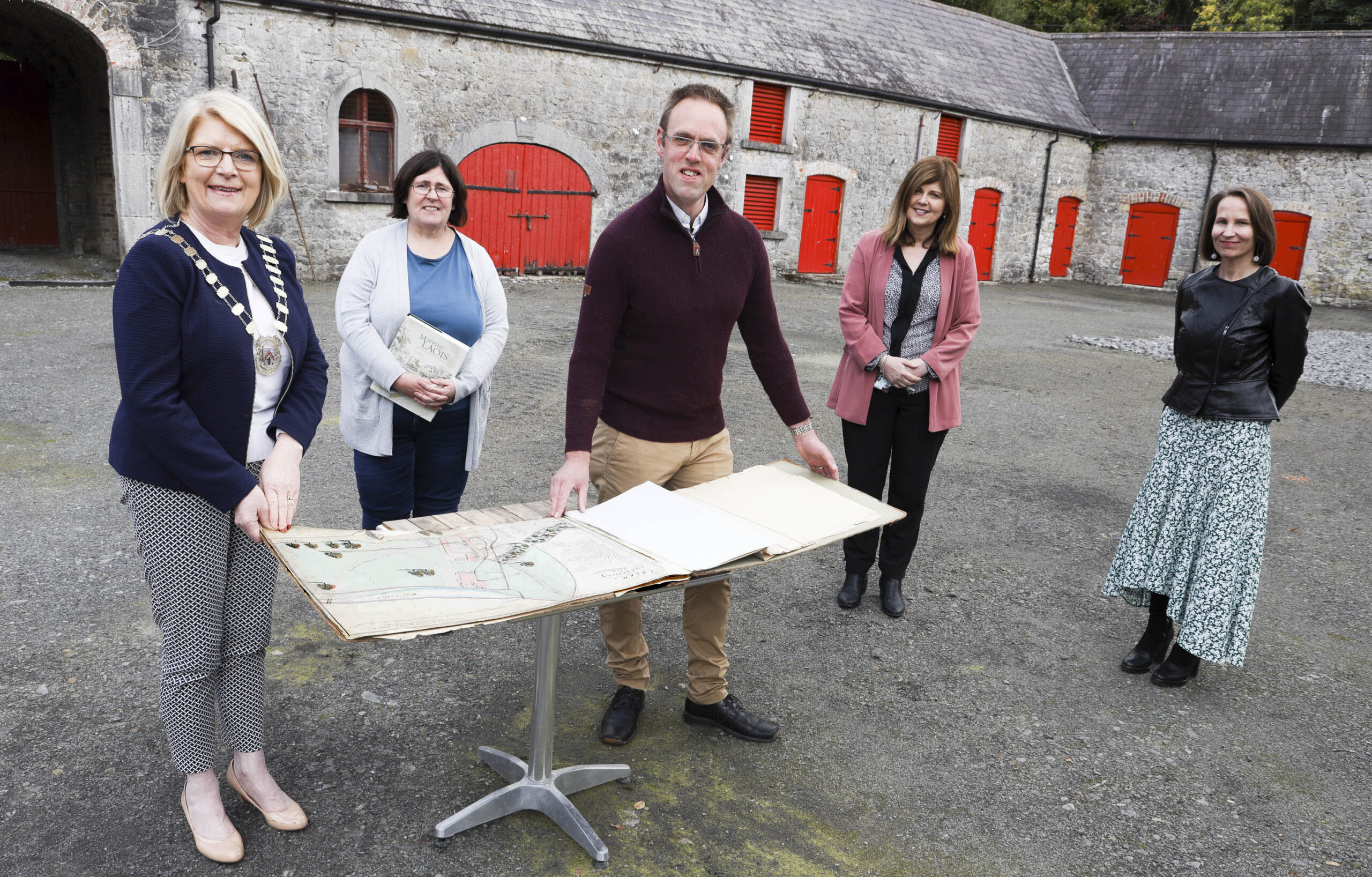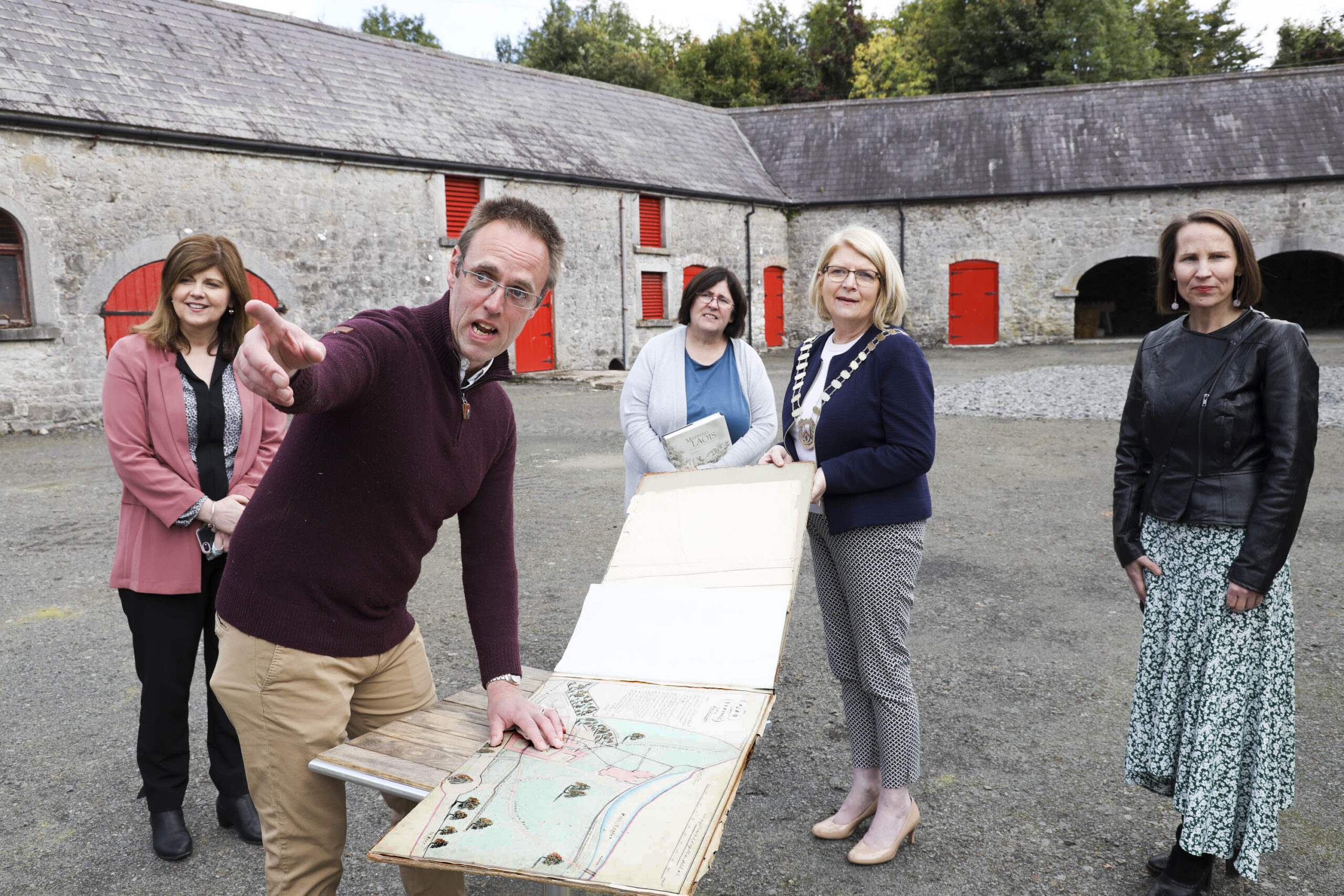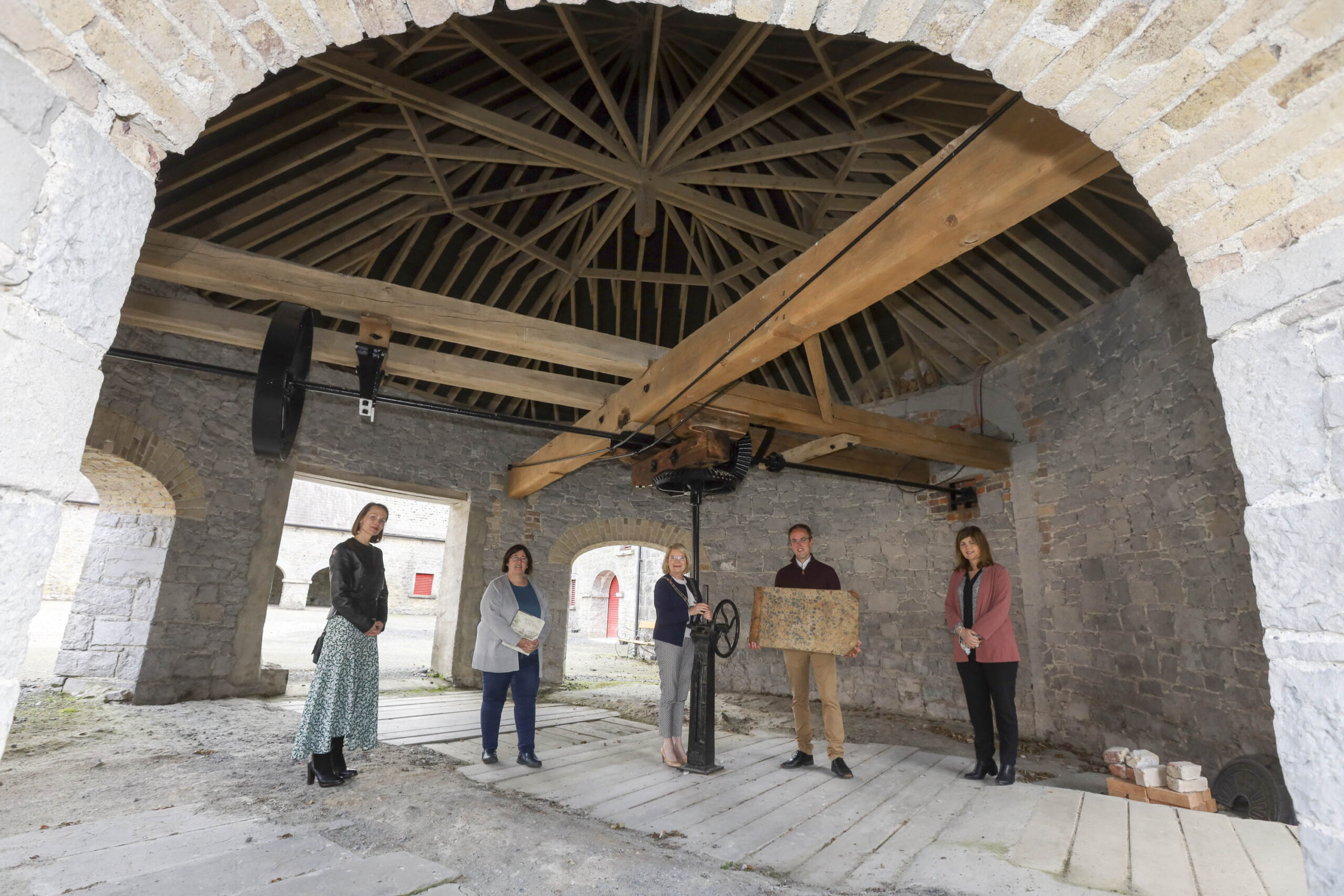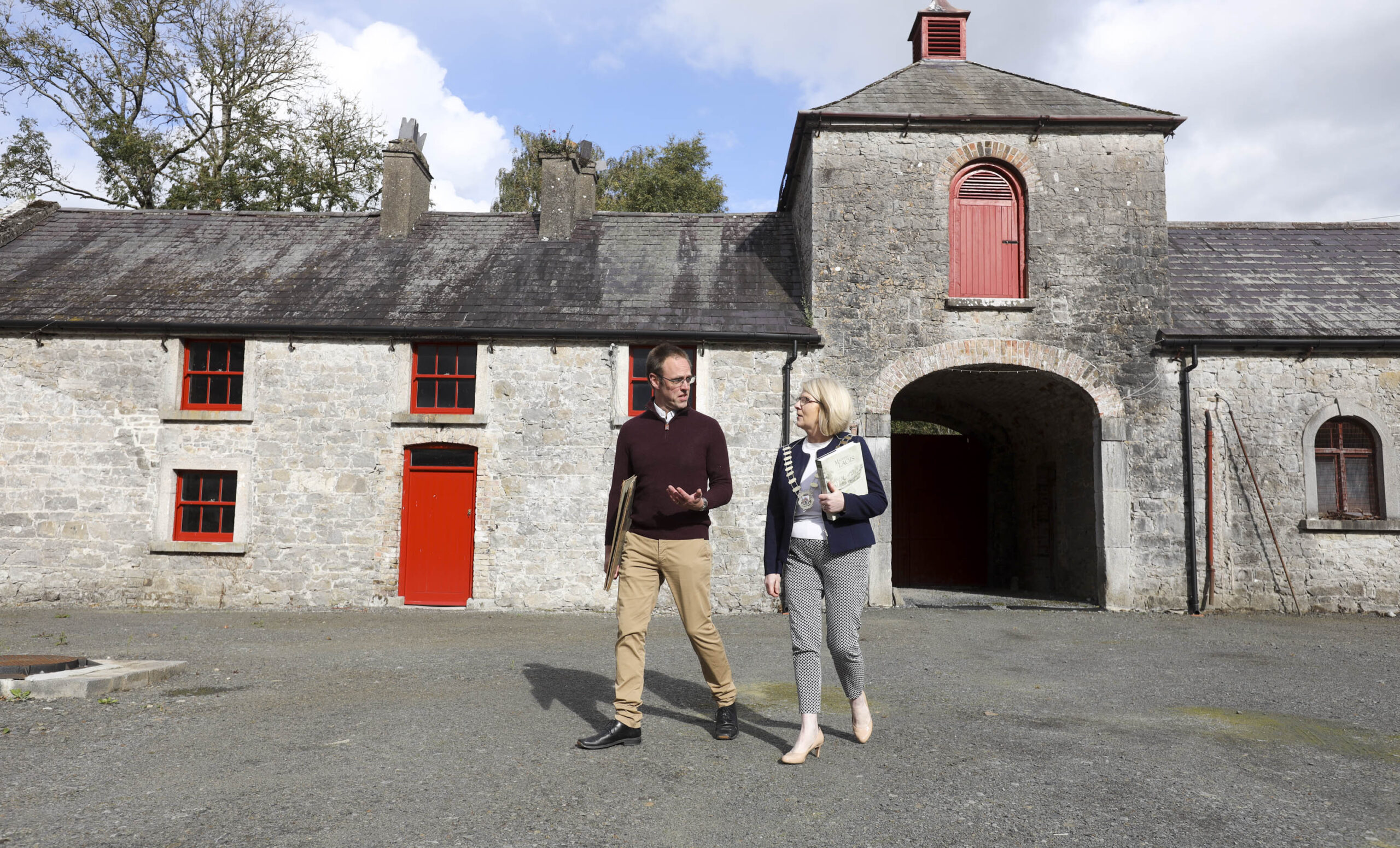 SEE ALSO – REUNITED: Laois man's search for late dad's family yields positive result