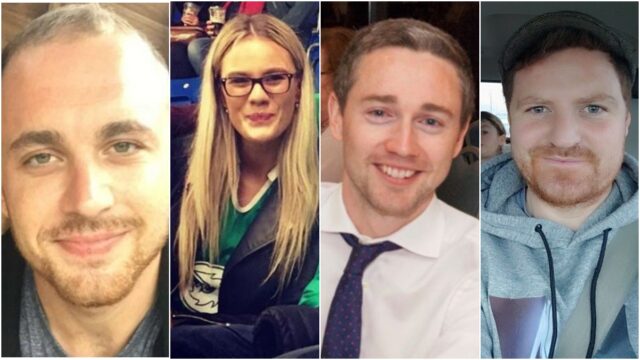 The Covid-19 pandemic has been difficult for everybody. Job losses, restricted movement, huge lifestyle changes and a massive level of uncertainty.
For people living abroad, it has been challenging too. Many are well settled, some who were travelling returned home, some kept going.
Six months are we checked in with a number of Laois people abroad in the early days of the pandemic, we catch up with some of them again to hear what it's like where they're living, have they considered moving home, what they miss the most from the pre-Covid world and what they find most difficult.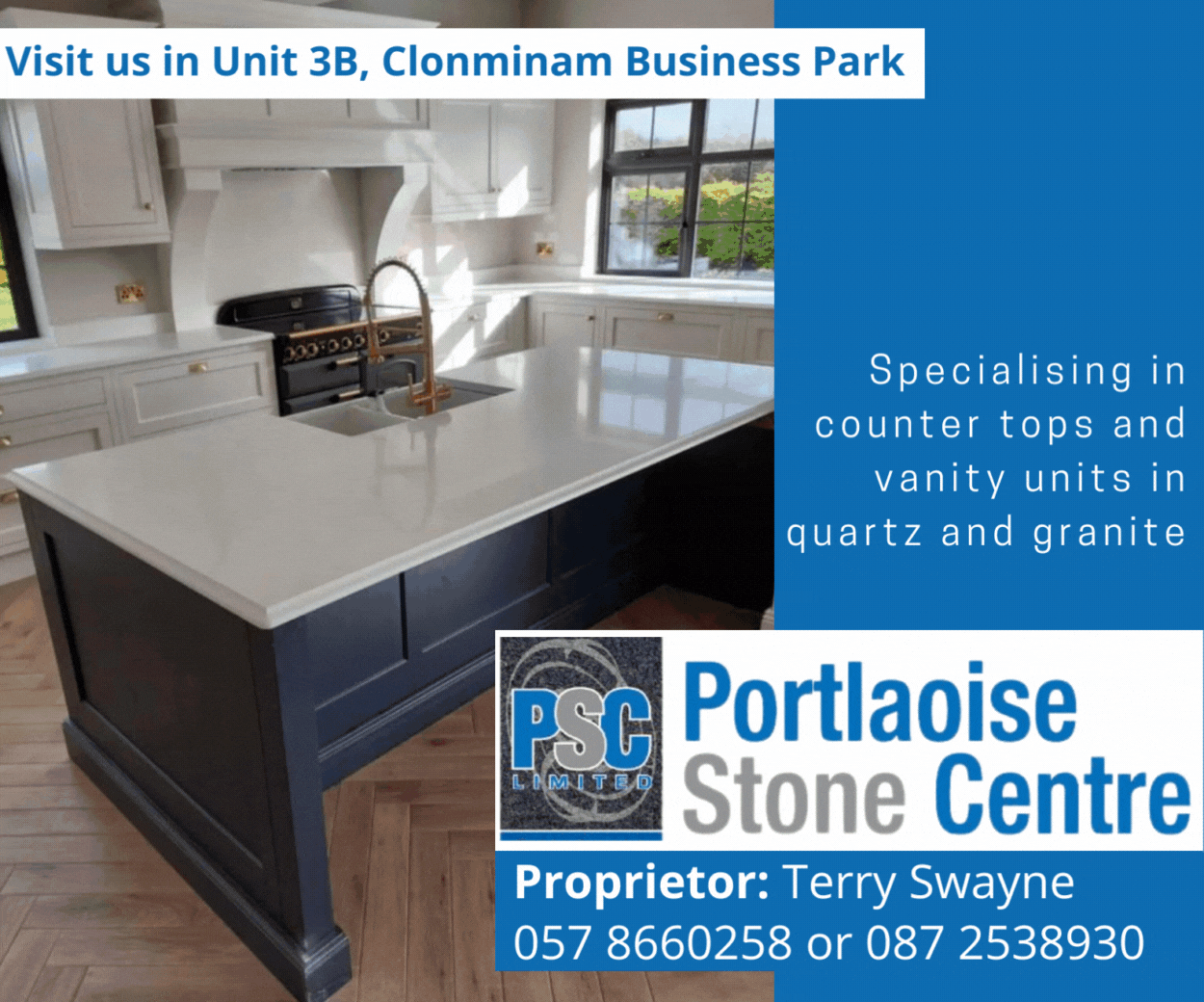 We catch up with Kate O'Loughlin from Ballickmoyler who is living in Cardiff, Simon Miller from Vicarstown who is in Orange County in California, Philip Lalor from Mountmellick in Valencia in Spain and Paul Tynan from Killenard who is in Indianapolis.
You can read their stories below.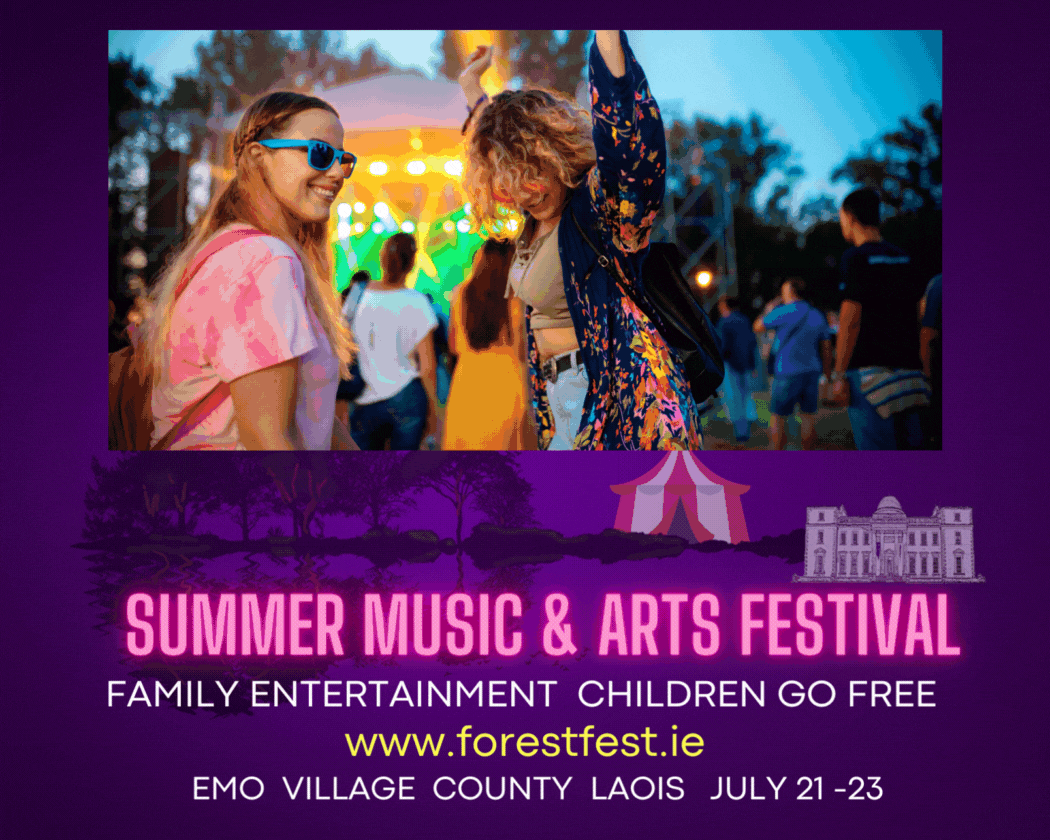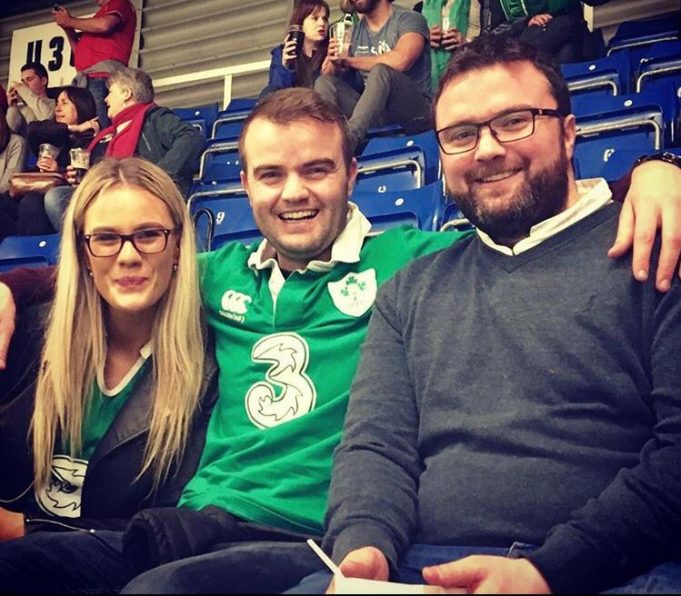 Kate O'Loughlin (from Ballickmoyler) – living in Cardiff
What is the situation like where you are now?
Last week the Welsh First Minister Mark Drakeford announced that areas such as Newport, Caerphilly and Bridgend are to go back into lockdown
from tonight at 10pm. Which is ironic, because if you look on a map those towns surround Cardiff, which is not due to go into lockdown! We are essentially trapped in the city and cannot leave.. but at least this time around we have shops, gyms.. and pubs and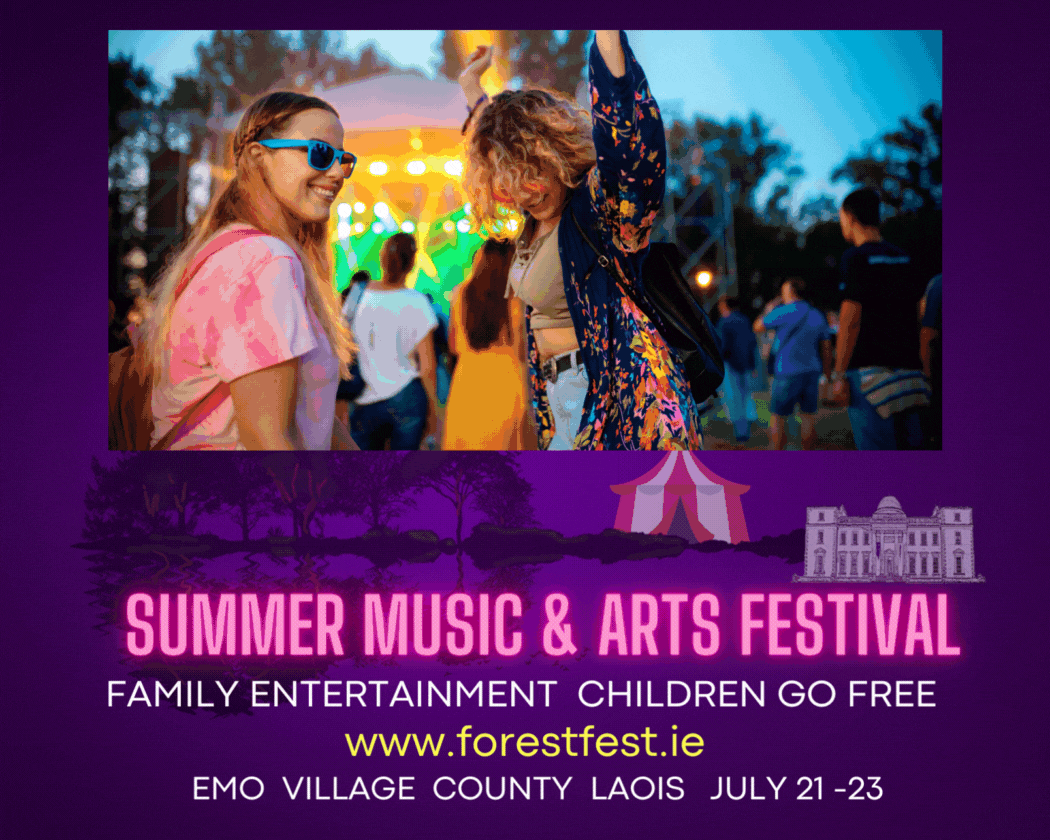 restaurants (until 10pm..) The new covid scheme finances by the UK govt entitled 'Eat out to help out' gives you £10 per person off food and drinks in loads of different popular restaurants, and that has been carried on from August into September which is
definitely causing more people to go out for food and spend money but now we have been told not to leave the house unless its absolutely necessary.. its seriously confusing!
What has been the most difficult thing for you during this time?
The most difficult thing has been having all my trips cancelled, including ones to go home. Not being able to see family. We had a trip to Dubrovnik planned for
Easter 2020 and British Airways cancelled it of course due to Covid.. I rescheduled it for October (2 weeks time) and the lovely lady in BA and I were thinking out loud about when would be a good time to reschedule and we both agreed ''October will be fine … yeah Covid will probably have died down by then..''
So we just received confirmation that the trip was cancelled again. Which is to be expected I suppose with the rates increasing … but it just goes to show Covid is not as fleeting as we all thought back before.
the summer. I suppose another challenge is just the impact on your mental health.. after our trip got cancelled at the weekend I just kinda sat there and thought ''what have I to look forward to now..'' or ''probably wont even get home for Christmas now at
this rate''. Its really important to have a structure to your day too, with homeworking you have to be careful not to get into a routine of getting up 15 minutes before work and becoming sedentary as that happened at the start of covid, the routine went out
the window. I get up now the same time I would if I was walking into the office and i do a little morning walk everyday which is good for the mind and sets you up for a structured day.. I have also turned off the news since July as I was getting a bit obsessive with it all, R numbers, roadmaps etc..
What do you miss most from the pre-Covid world?
Plans! Making plans, to meet people at the weekend, planning to travel to a new Country.. plans to go to festivals, matches, visiting people, meeting friends and family. I love a good itinerary!
Have you considered moving back to Ireland?
It has crossed my mind! But I do really have everything at my fingertips here in such a small city. Ballickmoyler isn't quite as cosmopolitan as I would like yet!.. Although I heard
that O'Kellys has been able to re-open as part of restrictions lifting so that could sway me to move back! I think in my current job I would actually be able to work from home (Ireland) as it is all entirely homeworking now and will be until 2021, so all you
need is good fast internet and a laptop these days to be able to do that..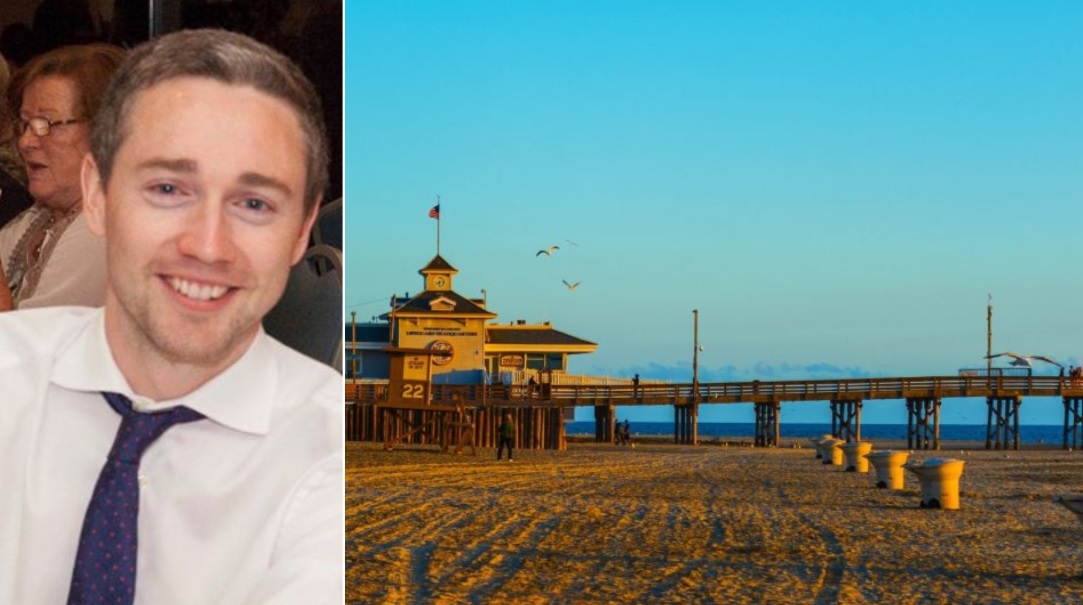 Simon Miller (from Vicarstown) – living in California, USA
What is the situation like where you are now? 
I work in LA and live in Orange County and both areas have mostly been in a holding pattern for the last 12 weeks since additional restrictions were implemented at the end of June. Cases and deaths ticked up throughout July but they have been on the downslope since mid-August.
The additional restrictions implemented at the end of June involved bars and restaurants only being allowed to serve outside.
Fortunately, the weather here is warm year round so eating and drinking outside is actually preferable for most people and restaurants and bars are set up for it.
Due to the recent good data, some of these restrictions are being lifted on a phased basis and the hope is that this will continue as we move further into Autumn.
Overall, Orange County's death rate per head of population is almost exactly the same as Ireland's which tells you that they haven't done a great job here but they haven't done a terrible job either. Mask wearing is mandatory in indoor settings and strongly encouraged in all outdoor settings too.
What has been the most difficult thing for you during this time?
Not being able to do all of the trips my wife and I had planned for this year, particularly back to Ireland.
Covid has definitely reminded us that we live a long way from home. When we first moved here it was a comforting thought to know that we could jump on a direct flight from LA to Dublin and be home within a day if we needed to.
Covid has thrown all of that out the window now as flight schedules, quarantine restrictions etc seem to change by the day so it is hard to plan a trip home.
My brother gets married in March so we will definitely be home for that and we are still hoping to find a way to get home for Christmas too.
What do you miss most from the pre-Covid world?
Football – training, matches and socialising with the team. We have a really vibrant GAA club here in Orange County and field teams in Football, Hurling, Camogie and Ladies Football.
We have a pretty condensed season running from April through until the National Championships in late August and we've had to write off the whole season. We still meet up regularly in groups for rounds of golf but it definitely isn't as much craic as playing together. Hopefully we can get back to playing safely in 2021.
Have you considered moving back to Ireland?
No. We love where we live and are settled here in Newport Beach. In fact, we recently celebrated our three year anniversary in California. It's hard to believe we are here that long already because the time has flown by.
---

Philip Lalor (from Mountmellick) – living in Valencia in Spain
What is the situation like where you are now, cases, restrictions, deaths? 
At the minute cases are increasing, since the start of August there has been a rapid increase. The figure at the minute is over 600,000 and rising.
As far as I know the death toll is more or less stable at the moment. Masks have to worn at all times and smoking is prohibited outside on the streets, restauraunts bars etc as new studies suggest the virus can be spread through exhaling the smoke.
Groups are limited to 10 people and social distancing is enforced a lot. There has been some local lockdowns but none as bad as March-June.
It's pretty much as they say the new norm. I think people have just made peace with it all that this is life until a vaccine becomes available. There is talk of another nationwide lockdown during the autumn winter months. Unavoidable unfortunately.
What has been the most difficult thing for you during this time? 
For me, the most difficult thing is not been able to fly home to visit family and friends. I know it's possible but I wouldn't risk it.
I've been living in a high case area since March so I think it would be ridiculous in case I'd be carrying it, although I know it's possible to get tested before but anything can happen from here to Dublin to Laois.
Then on the other hand if I came home for a while and Spain decided to lockdown, well then I woudn't see my partner, or be able to work and judging from the last lockdown that would be a long time.
Right now I think the most difficult thing at the moment is more than likely I won't be home for Christmas as like I said more restrictions are unavoidable.
What do you miss most from the pre-Covid world? 
I honestly am not sure. I think it's the freedom I miss. Being able to hop on a plane with no worries and walk down the street with no mask and distancing, not having to queue outside shops to be let in one at a time.
If I'm honest this new norm is only temporary and once you just wear a mask and keep a distance it's like pre-Covid world anyway. These are the only differences.
Have you considered moving back to Ireland? 
Well, Ireland is and always will be my home but I can't see it happening yet anyway. In the future who knows what's in store.
As for now I'll just keep the Irish flag flying here.
---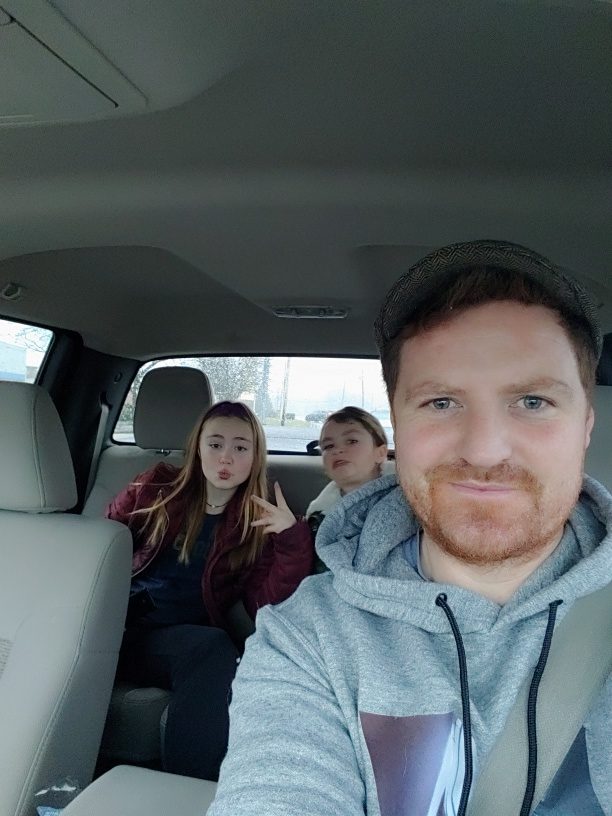 Paul Flynn (from Killenard) – living in Indianapolis, USA
What is the situation like where you are now? Cases, restrictions, deaths? 
It's not great. Lots of cases everyday probably averaging 700 a day and maybe 15 deaths in the state of Indiana which has a population of about 6.5m. It's a lot still and the winter will be tough for sure.
Restrictions are not really there anymore to be honest. Everywhere is open and I think this weekend the city are moving to stage 5 in the restriction ladder which allows full capacity in bars and clubs if that gives you an idea – which is crazy if you ask me.
What has been the most difficult thing for you during this time?
To be honest not being able to travel and go back to Ireland has been tough.
We were supposed to go back in April and also were hoping to go this month but it's looking bleak with the current rise on both sides of the pond.
Also the kids not going back to school has been tough on them, not being with friends and having the craic. They are due to go back on October 19.
What do you miss most from the pre-Covid world?
Probably not having the freedom to plan ahead and not knowing what is going to happen a few months from now.
Have you considered moving back to Ireland?
Yes I have but not because of Covid. If Trump gets elected for another four years, we will definitely be coming home!
SEE ALSO – 'We need to be wide awake to this' – Portlaoise Hospital needs certainty