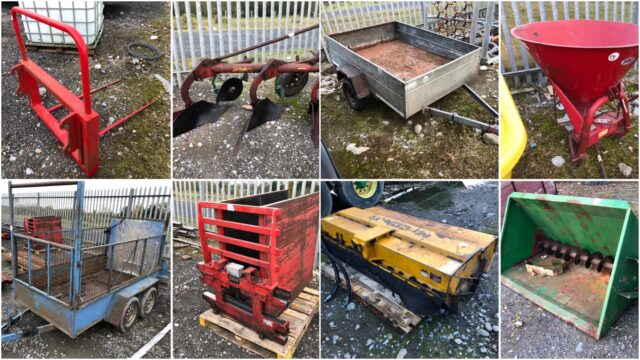 The Hennessy Auctioneers monthly farm machinery auction has been a regular feature in Laois over the past 20 years, attracting buyers and sellers from all over the country.
Today, however, will be the first time that it won't take place in its usual Saturday slot – instead having to be rescheduled to a Bank Holiday Monday due to technical difficulties on Saturday.
Saturday's online auction was the victim of the LSL app – which is also used by marts at various locations – crashing due to the large volume of people trying to use it.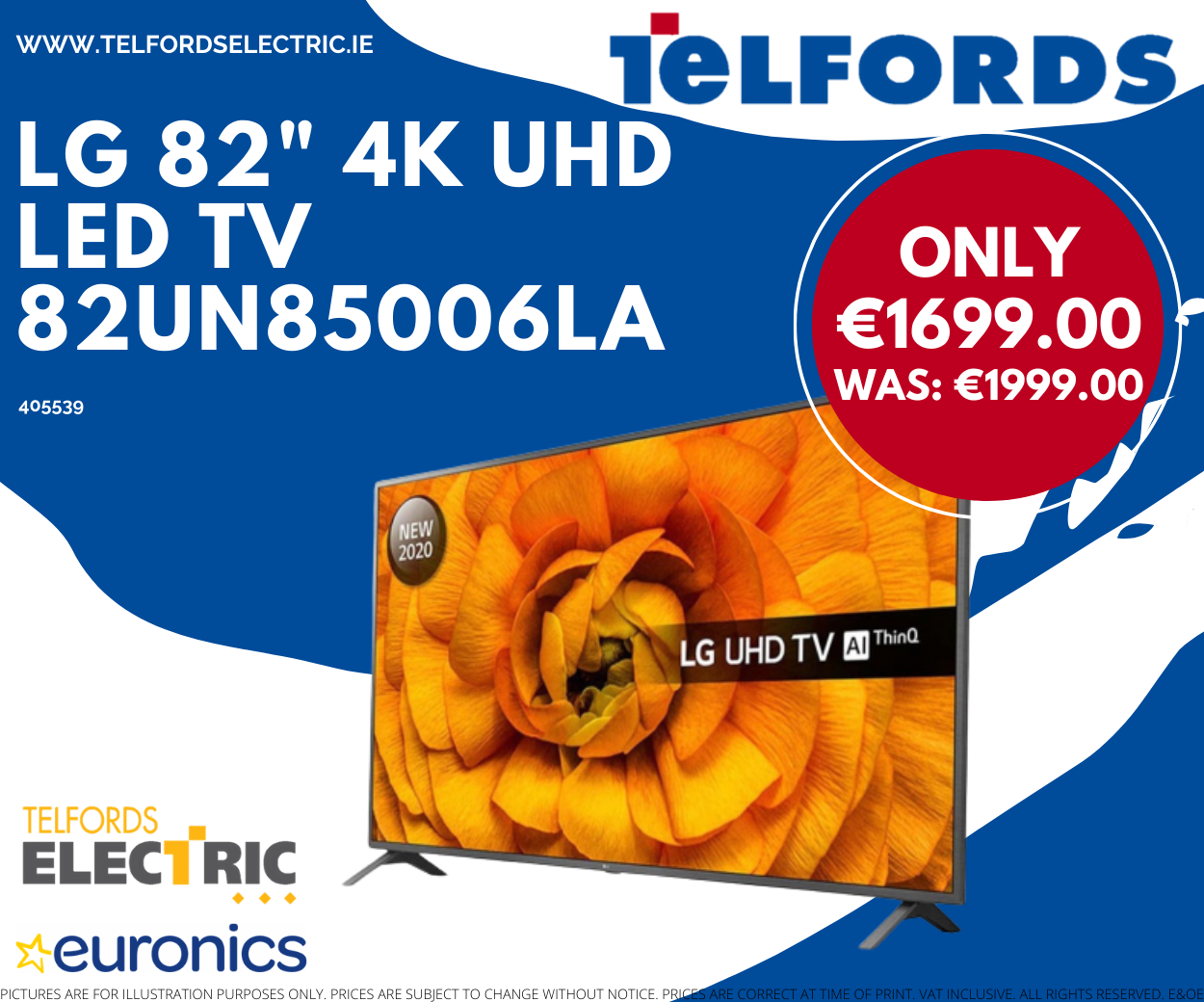 However, they are going again today – with the auction to commence at 11am sharp and the site at the old Portlaoise Mart on the Timahoe Road open from 8am to 11am for viewing.
"We apologise again for any inconvenience caused by Saturday's auction cancellation but these things happen and hopefully the Minister for Agriculture and the Government will see a bit of sense and allow farmers back into marts to buy livestock the traditional way," said Hennessy Auctioneers in a statement.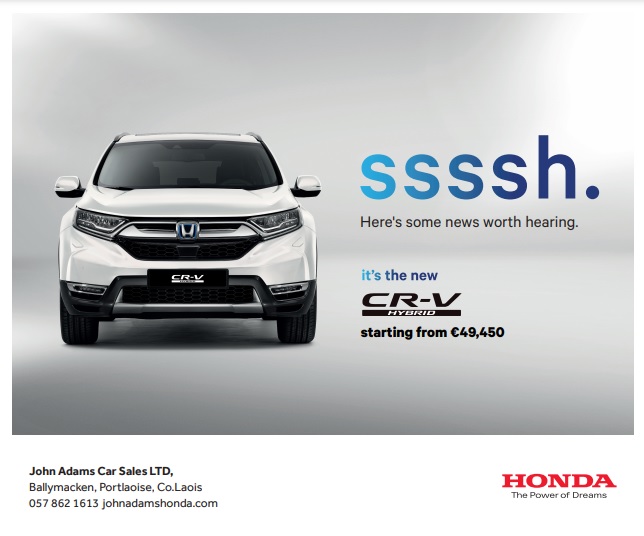 "This online auction will be hosted by the LSL Livestock Live App. Proxy bids will also be accepted before the auction commences on larger items. €250 refundable bidding deposit required to bid online.
"Catalogue available on the LSL app. All Covid Restrictions must be adhered to while coming on site to drop entries or view items including Social Distancing, Face Mask Wearing & Hand Sanitiser are mandatory.
"See all our Facebook posts over the past week for photos and details of what is on offer. Also browse our catalogue on the LSL app which includes numerous photos of all items on offer.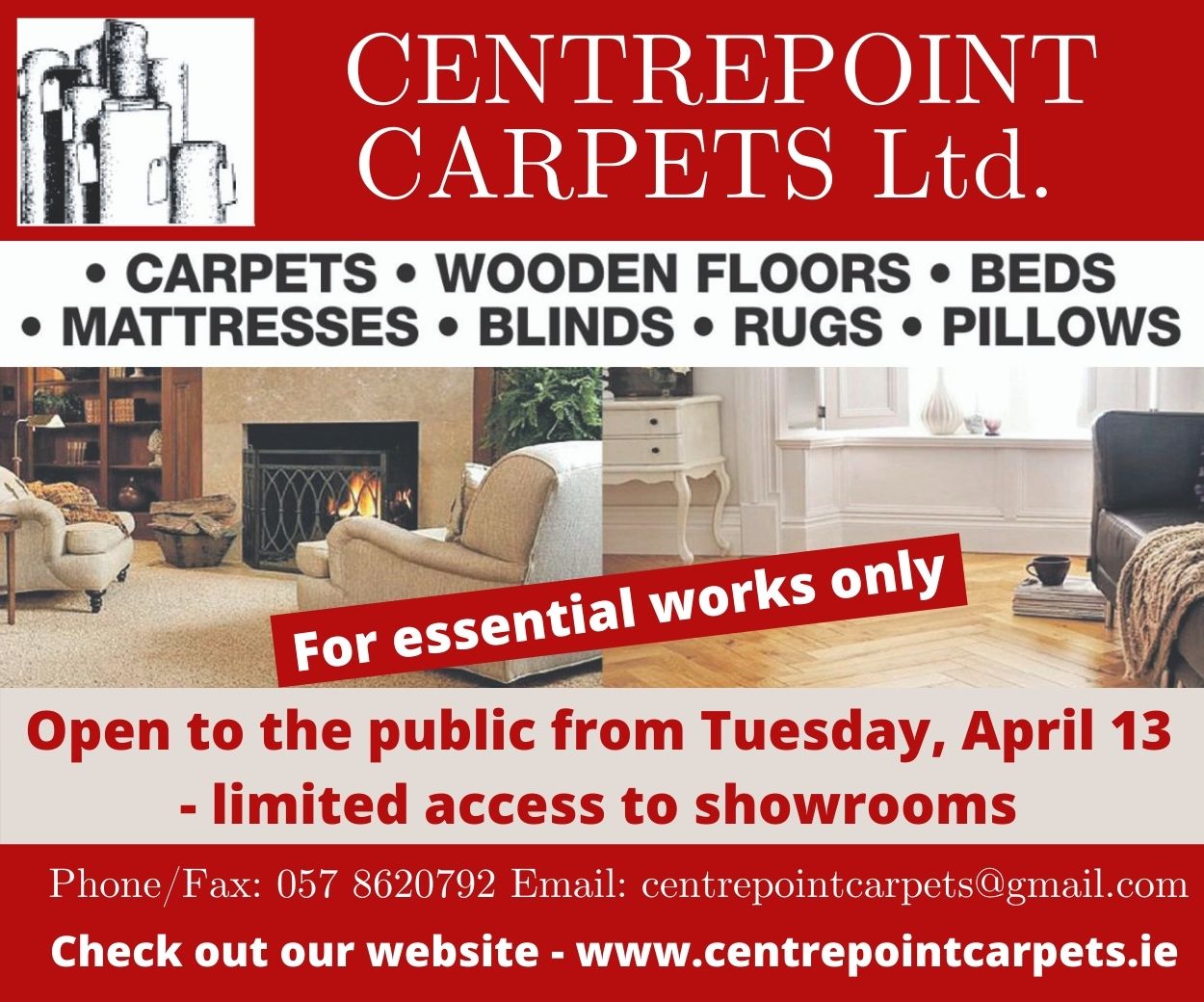 "Call John on 0862300221 or Olive on 0879381085 for enquiries."
Despite the difficulties on Saturday, the Irish Cooperative Organisation Society (ICOS), have tried to assure farmers that their local mart is open for business next week.
In a statement on Sunday, the cooperative representative body commented on Saturday's difficulties where a number of marts around the country were delayed and in some cases cancelled due to technical difficulties.
Commenting, ICOS outlined that online mart sales systems have been in operation in Ireland since early April and "hundreds of thousands of cattle and sheep have been bought and sold successfully using the various online platforms".
The co-op organisation explained that the LSL server crashed "because of unprecedented traffic of over 30,000 people logging onto the system across all their mart centres".
LSL has now replaced the faulty server and installed a triple redundancy system to prevent a reoccurrence of this issue, ICOS stressed.
Roscommon-based independent TD Michael Fitzmaurice has said that farmers are losing faith with the online system though the Department of Agriculture have issued a statement saying that the online auctions and marts must continue.
"Fears and concerns were raised by farmers, mart managers and rural public representatives alike earlier in the week – and the worst possible scenario has come to pass," said Deputy Fitzmaurice.
"With livestock already gathered in marts and buyers making an effort to register to bid, the online bidding service crashed around the entire country. One particular mart managed to get through just two pens of cattle before the system crashed."
The deputy says that farmers are "losing faith with the entire system" and meanwhile, marts will "lose out on revenue".
"The strict public health measures adopted by government are absolutely necessary to protect people's health," said a statement from the Department of Agriculture on Sunday.
"This has been difficult for people across many sectors, including agriculture.
"The department has worked closely with stakeholders to protect agri food supply chains, notwithstanding the strict controls in place. This means that business cannot be conducted in the usual way.
"Against that background online mart sales systems have operated in Ireland since early April and hundreds of thousands of cattle and sheep have been bought and sold successfully using the various online platforms now available.
"On Saturday one of the three main online systems used by marts had a problem that led to a delay in mart sales in 16 mart centres, the authority noted.
"The problem was resolved after approximately two hours and sales were able to resume. 26 of some 30 mart sales that took place across the country on Saturday completed their sales, while four marts were reported as having cancelled.
"Department officials have been in contact today with each of the system providers, and all have reaffirmed their commitment to taking all necessary steps to avoid any reoccurrence of such problems.
"The unprecedented numbers of people viewing and bidding on the mart online systems, and the speed at which farmers have adopted the new technology has meant that some have had to build extra resilience into their systems."
SEE ALSO – 'Character' test ahead for Laois hurlers following Dublin defeat