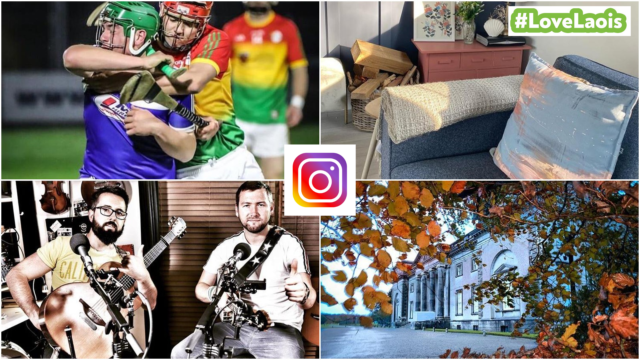 During these pandemic times, we are all aware of just how much our digital feeds have become anxiety-inducing with a bombardment of figures and news of further restrictions.
It seems there's always another change imminent and in this climate, change isn't necessarily good.
While staying up to date is important, it can be easy to let it take over.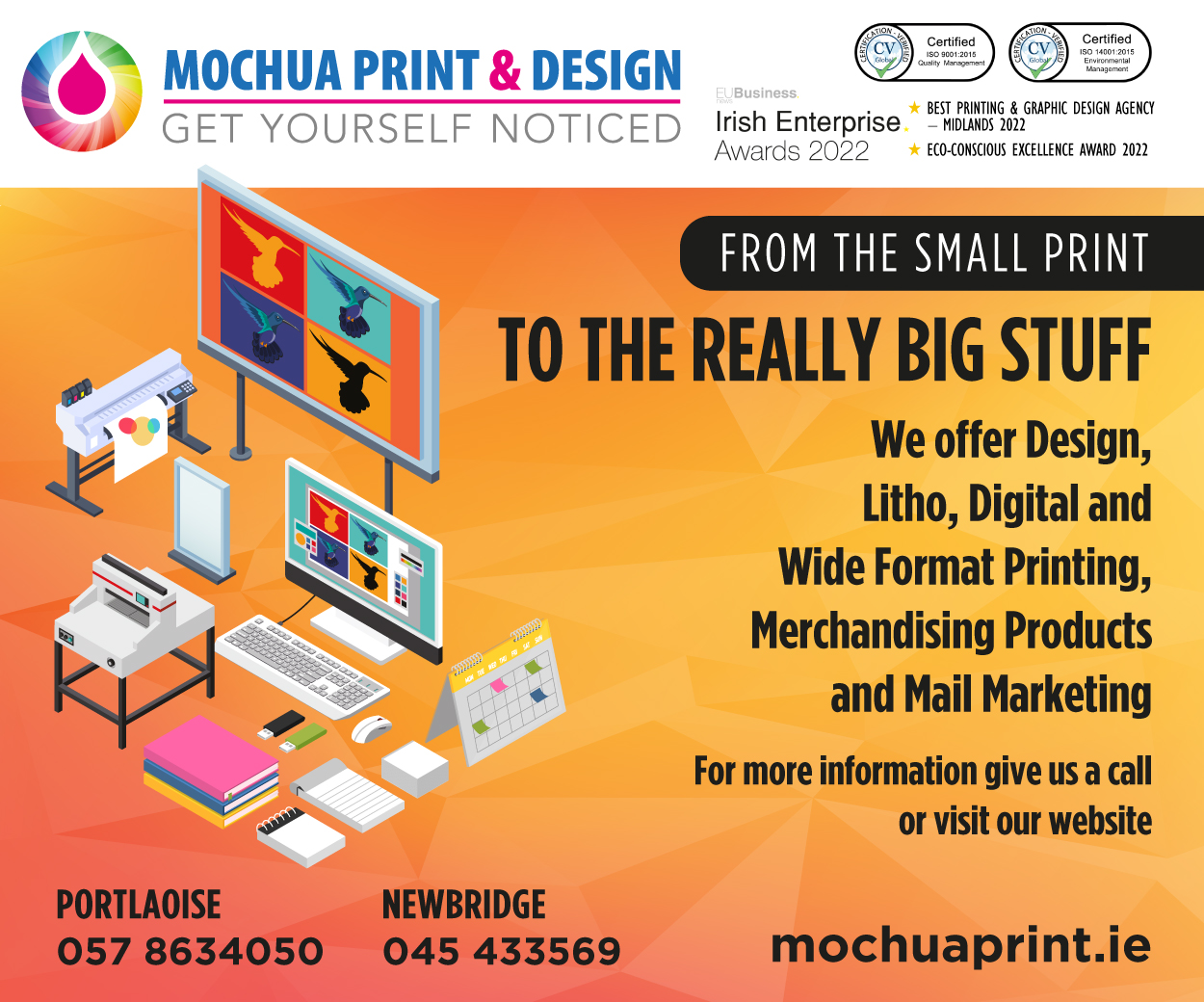 On social media, Instagram can be the best escape for some light-hearted relief.
With that in mind we've come up with a list of Instagram accounts that will help you curate a "feel good feed".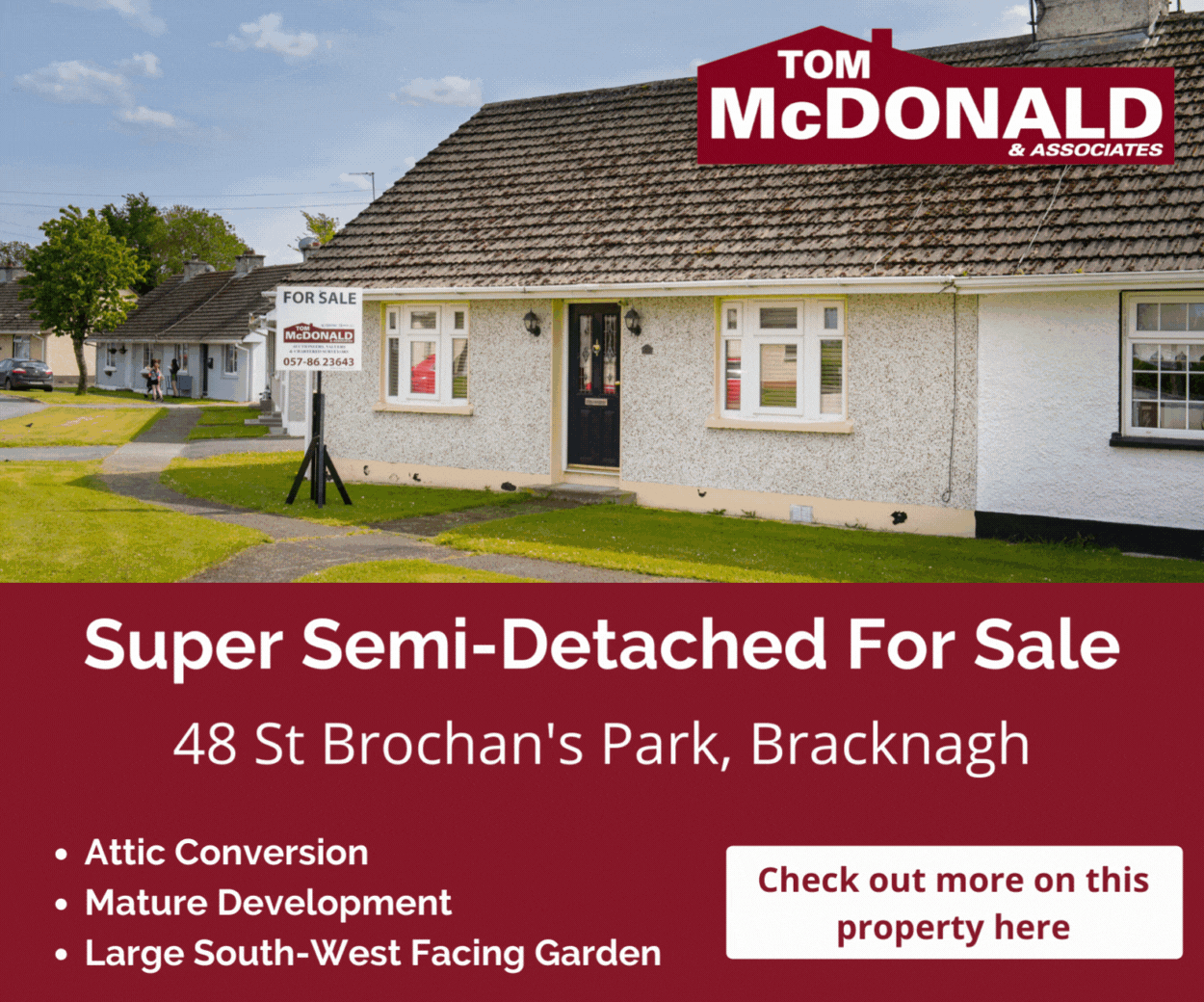 Whether it is an account that produces amazing photographs of nature or ones that will be sure to give you a bit of positive encouragement, click follow on these accounts to provide you with a little escapism when needed.
It's a mixture of music, health and fitness, lovely photography, sports gear, interior design, a new house build and the Laois Tourism account that is a constant supply of all the good things that Laois has to offer.
Check it out below and let us know if there's someone you feel we should include.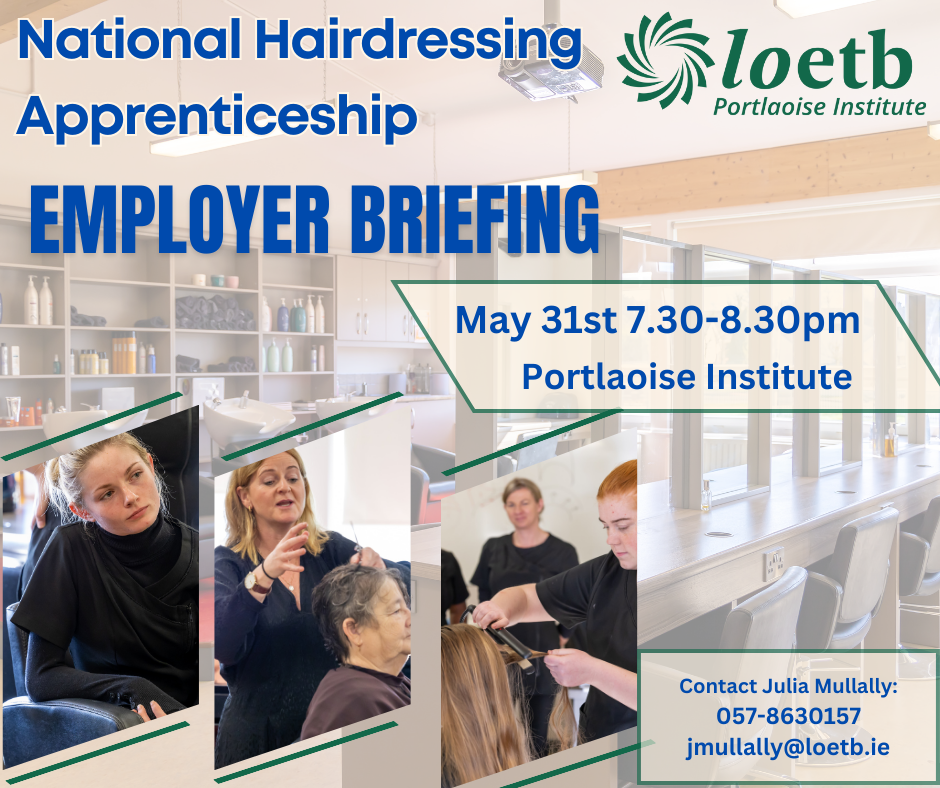 ---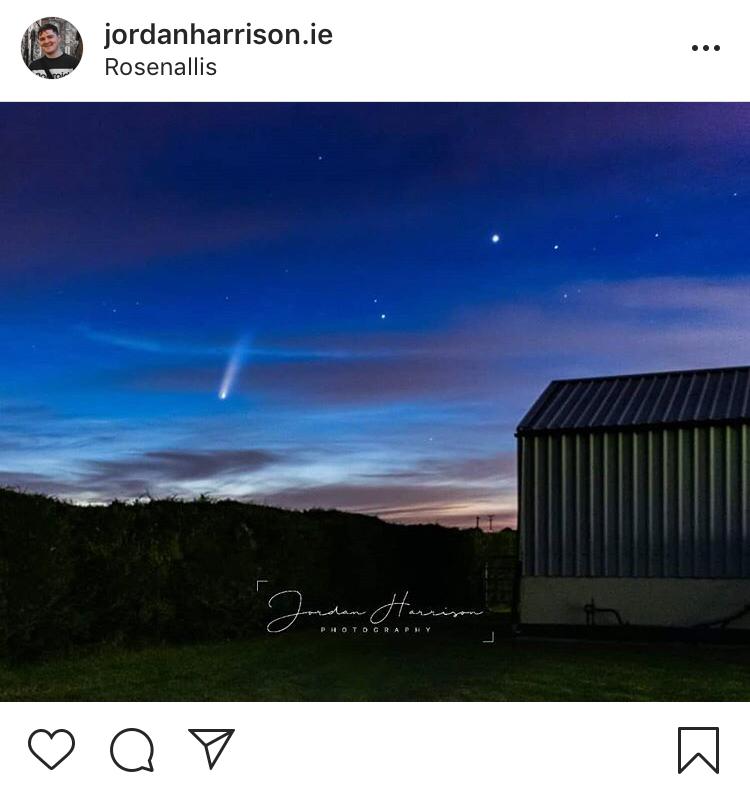 Jordan is a designer and photographer living in Rosenallis. His feed will bring you beautifully captured photos to brighten your day and change your focus for the better. Everything from streetscapes, nature, cityscapes and night skies.
---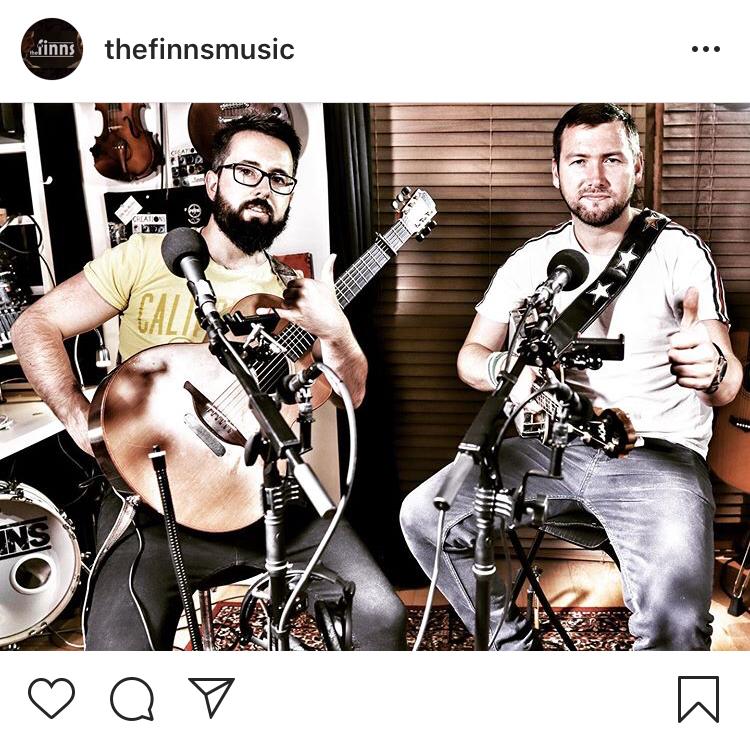 As the tag line goes…Two Irish brothers creating songs & music. A blend of folk, indie, roots, rock and blues. Sure to put you in a good mood and have you humming along.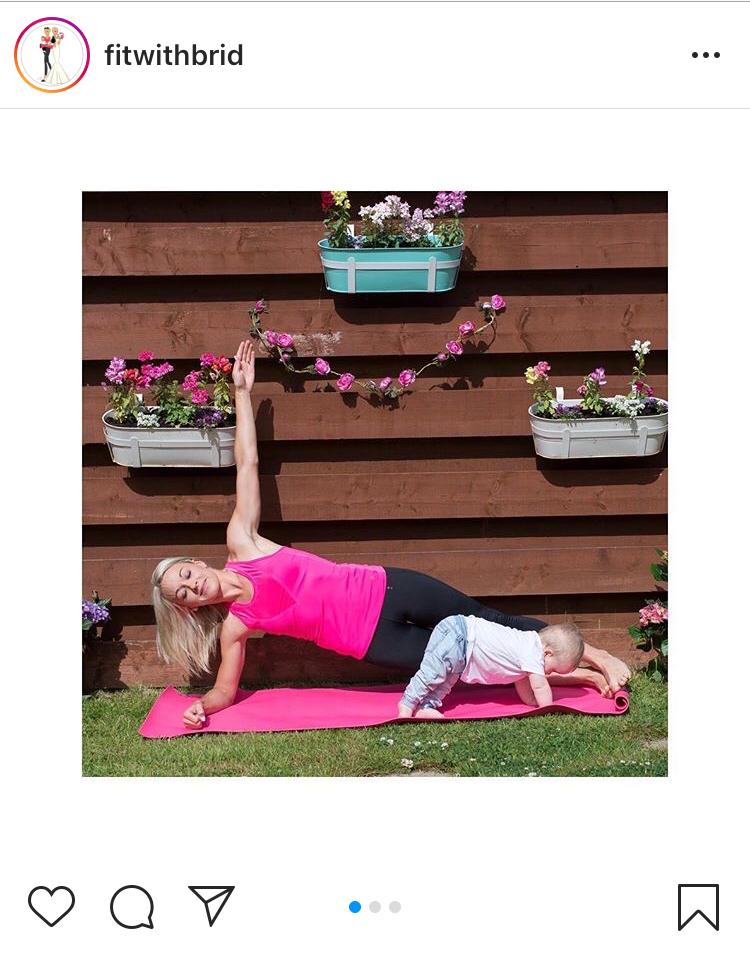 Many will know of Brid from both her in person and online fitness courses. A busy lady who's always motivated and motivational at the same time. If you haven't clicked follow on this account yet, be sure to do so.
---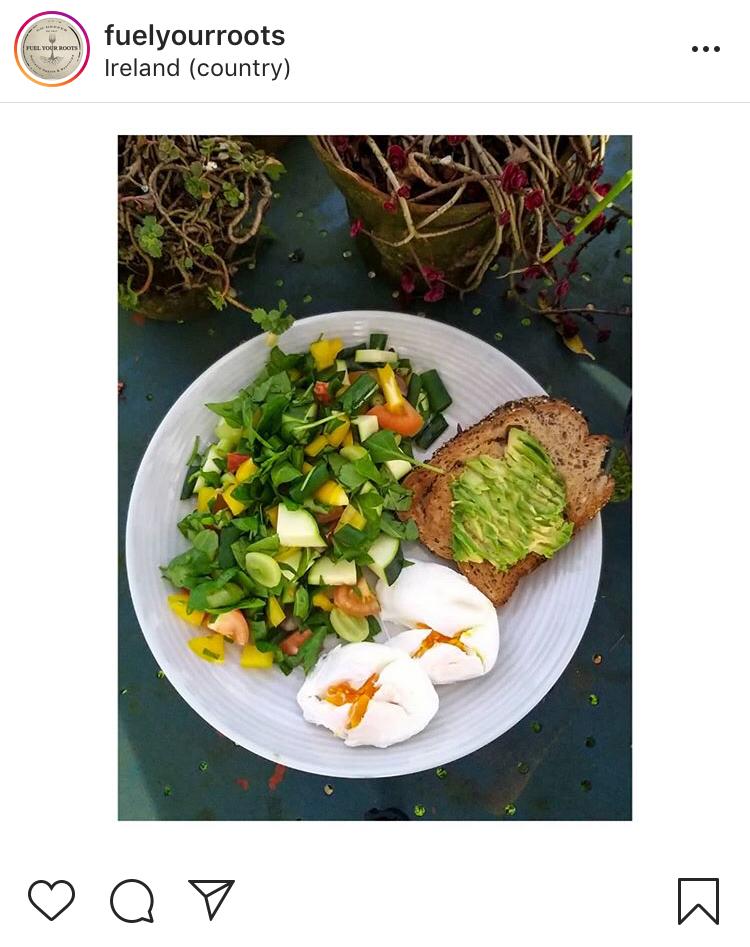 At a time when you'd be tempted to survive on leftover Halloween goodies and maybe preemptive Christmas treats, Fuel Your Roots is worth a follow. With a grid full of interesting food and calorie comparisons and stories full of meal and recipe ideas, this account might just keep you on track.
---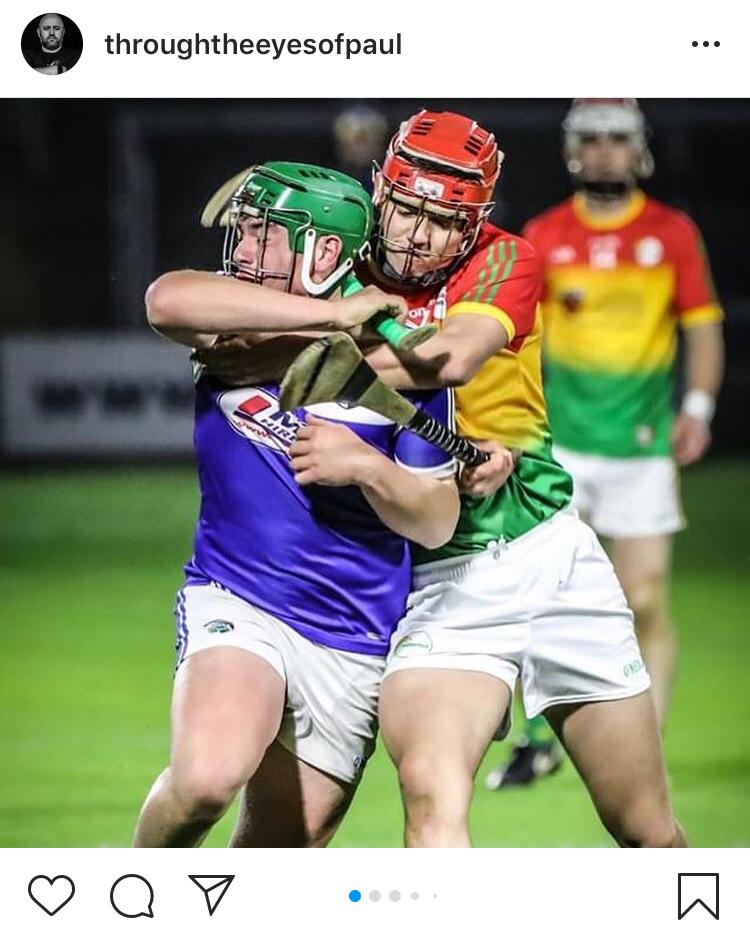 Paul Dargan. Laois GAA PRO. Irish Dancer. Graphic Designer. Photographer. For those missing the GAA action, Paul's lens always captures the moments worth capturing. And you'll find a snippet or two of Paul's Irish dancing days too.
---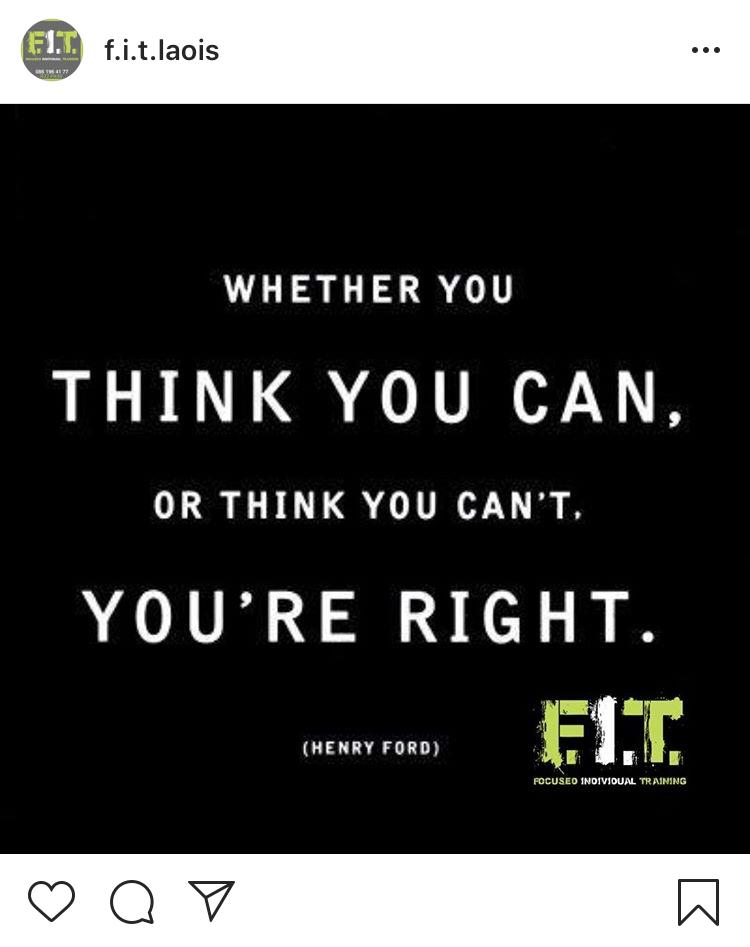 Stands for Focused Individual Training but the individual behind this account strikes the right tone for us. Our favourite post is "Whether you think you can or you can't, you're right" A quote borrowed from Henry Ford showing the power of the thought process over outcome. In the midst of a global pandemic, let's focus on the "can".
---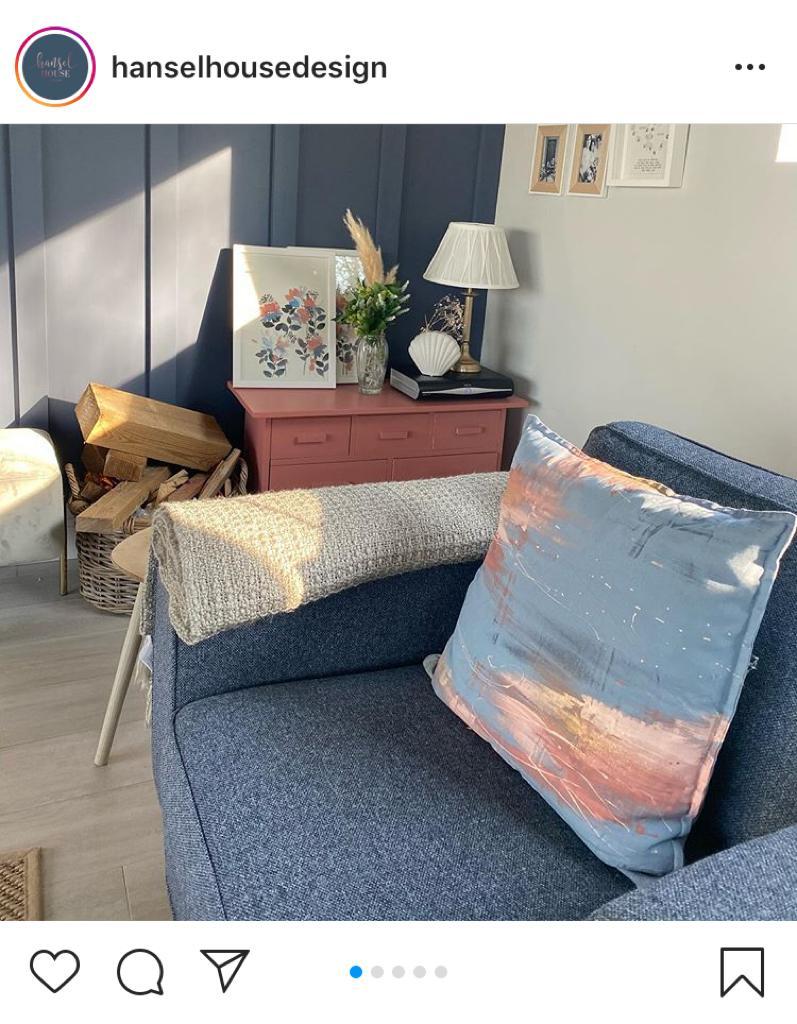 House, home, interiors, art, upcycling. If either all or any of the above are your thing then this account is an absolute must to follow. Gillian is a secondary school art teacher who has documented the journey of her new build and it's interiors. With the tag line of "Champagne lifestyle lemonade budget" this account is pretty as well as pretty inspiring.
---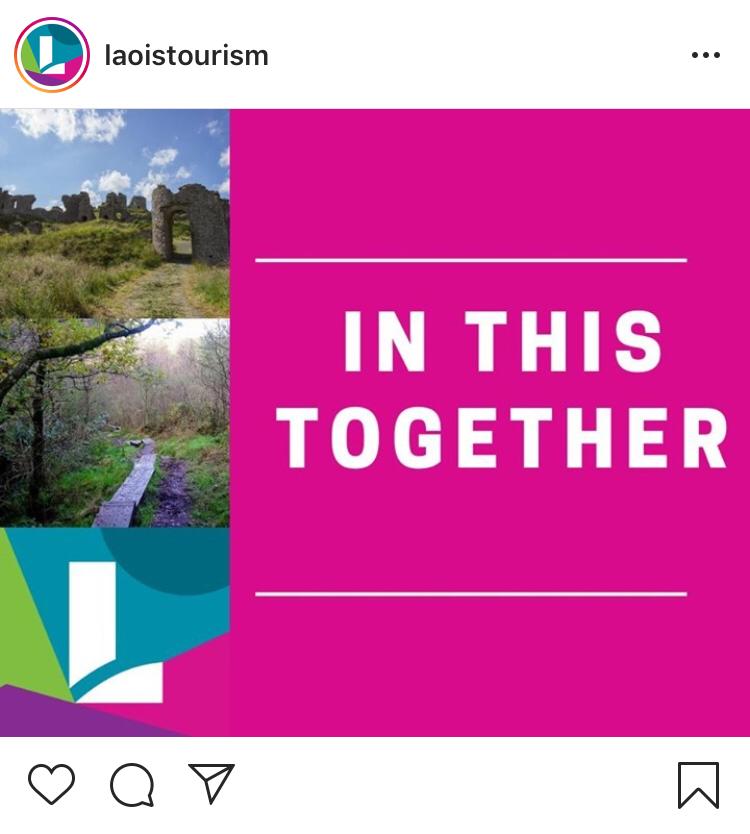 As we're all enjoying our county and our own 5km in particular that little bit more at the minute, this account is one to follow to show you all of what Laois has to offer.
---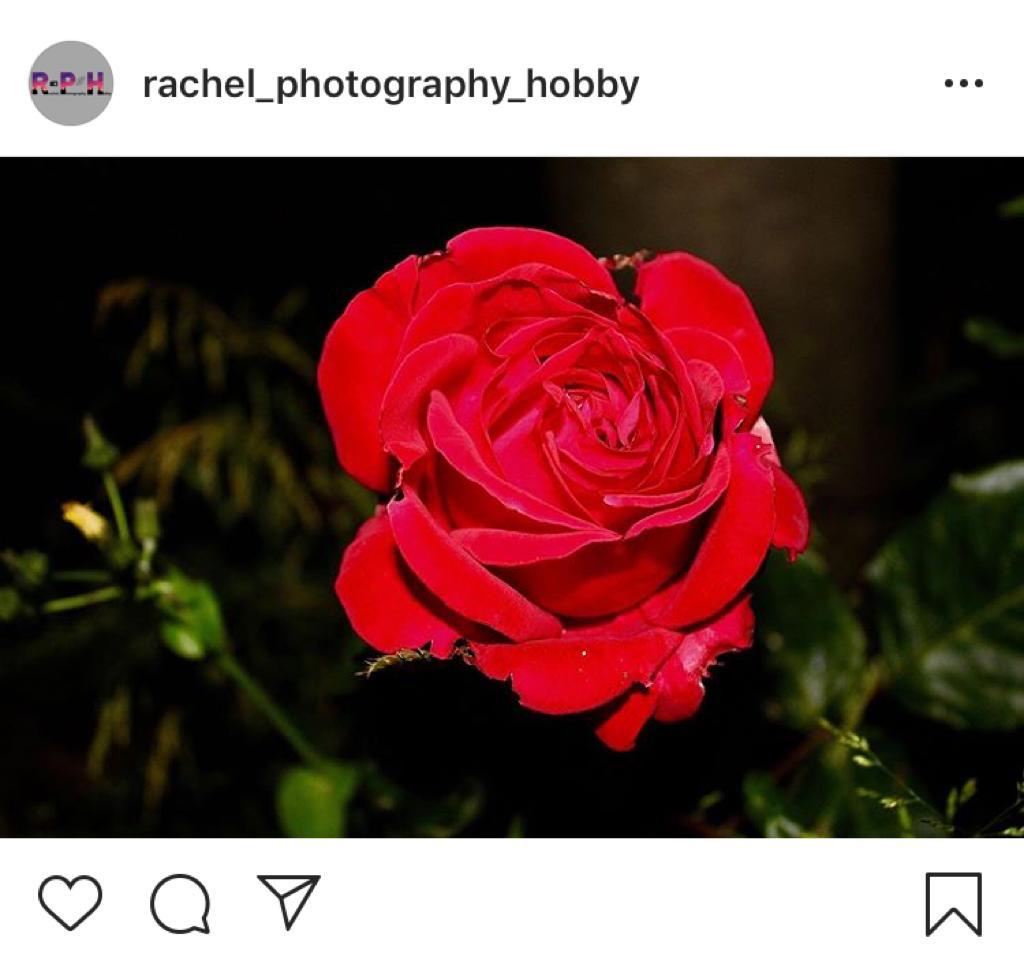 Rachel Kilroe is another young Laois photographer worth following. This Instagram account is only up and running since June this year but we challenge you to have a look at her feed and not appreciate what we have around us that little bit more.
---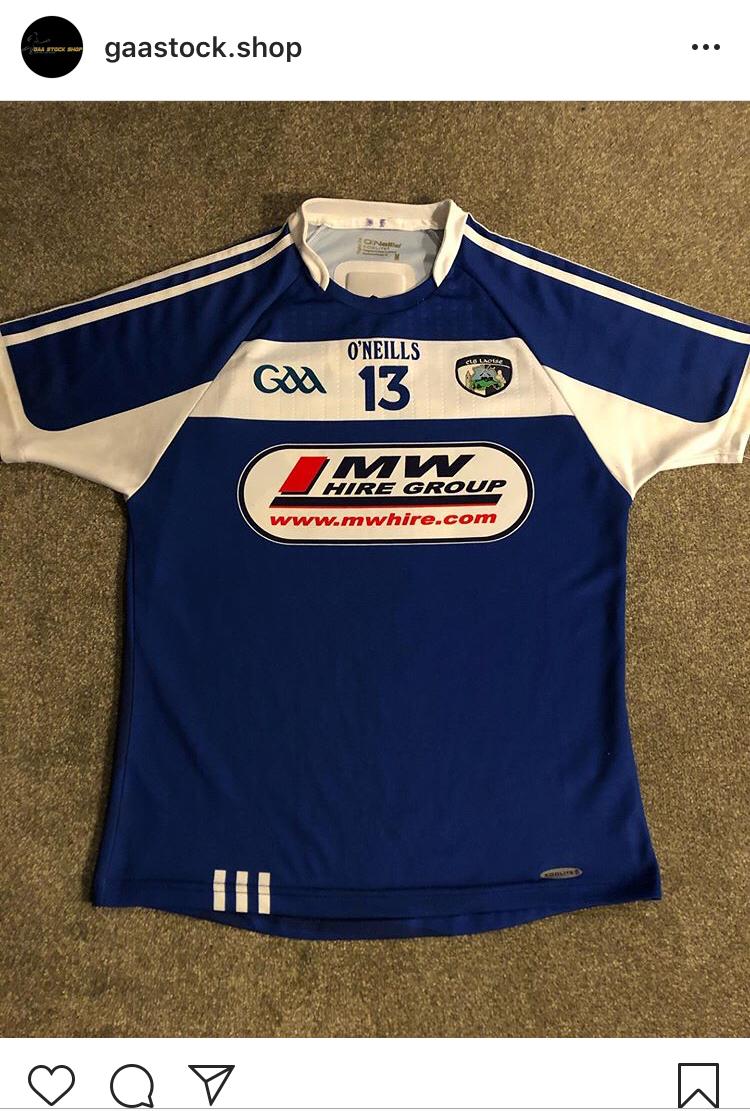 An account with a difference for GAA gear enthusiasts, set up by 17-year-old Oisin Byrne from Killeen.
If you're a fan of such items and have yet to stumble across this account well then, this, is the account to brighten your day with a selection of GAA jerseys and training tops, the vast majority of which you can't buy in the shops.
---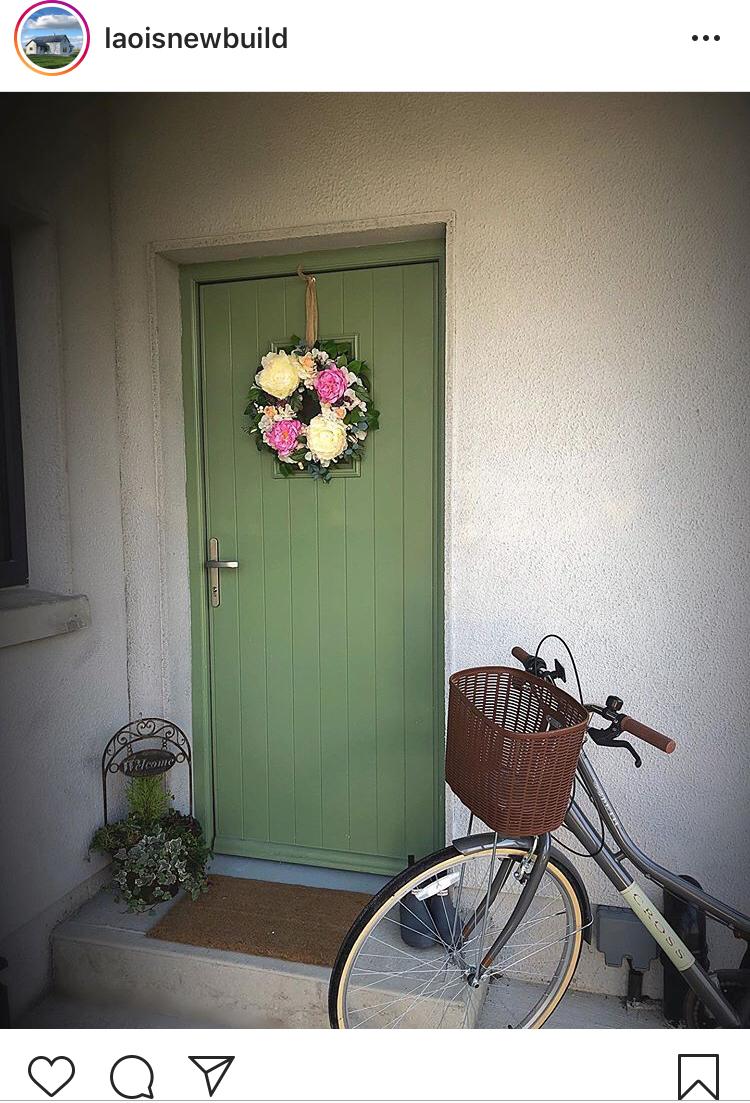 An account to follow to give you all the feel good interiors vibes. Some lovely countryside shots and gluten free baking thrown in for good measure.
---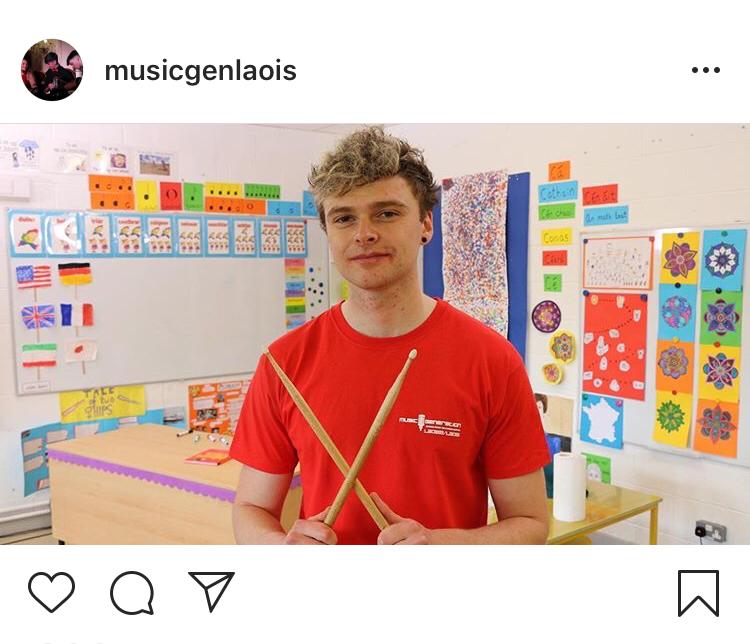 Music Generation Laois is a performance music education programme for children and young people in County Laois. Their Instagram account is uplifting and well worth a follow. It also has the ability to make you wish you learned how to play an instrument – lockdown could possibly be the time to start?! Check out a performance for Father's Day by brothers Darragh and Cathal Kelly from Abbeyleix.
---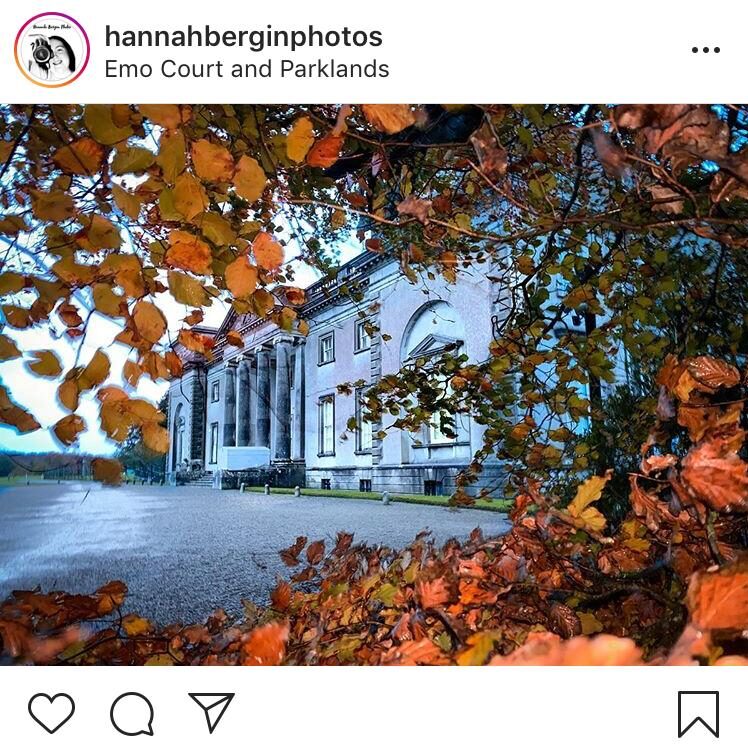 Hannah and her photos first came to our attention during lockdown 1.0 earlier this year and since then there's been many that caught our eye. One of my favourites is still the donkey headshot – check out Hannah's account to see the photo.
---
SEE ALSO – Love Laois: Your really useful guide to Laois businesses selling online during Level 5 restrictions