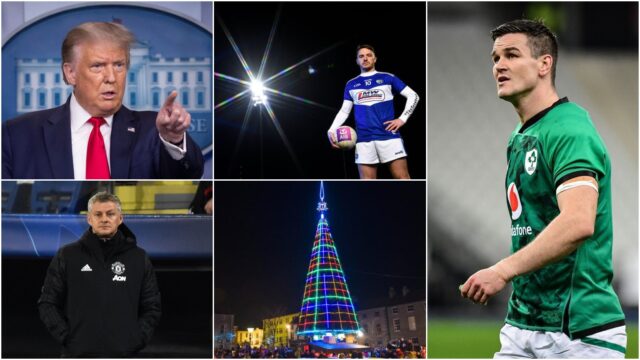 Only in America – thankfully
Starting this week across the big pond, well you couldn't ignore the US elections even if you wanted to!
I was one of those political nerds who stayed up on election night and paid the price for it the next day!
At time of writing it's still in the balance but looks like its Biden's to lose. The whole thing makes you appreciate our political system a little bit more despite its (many) flaws.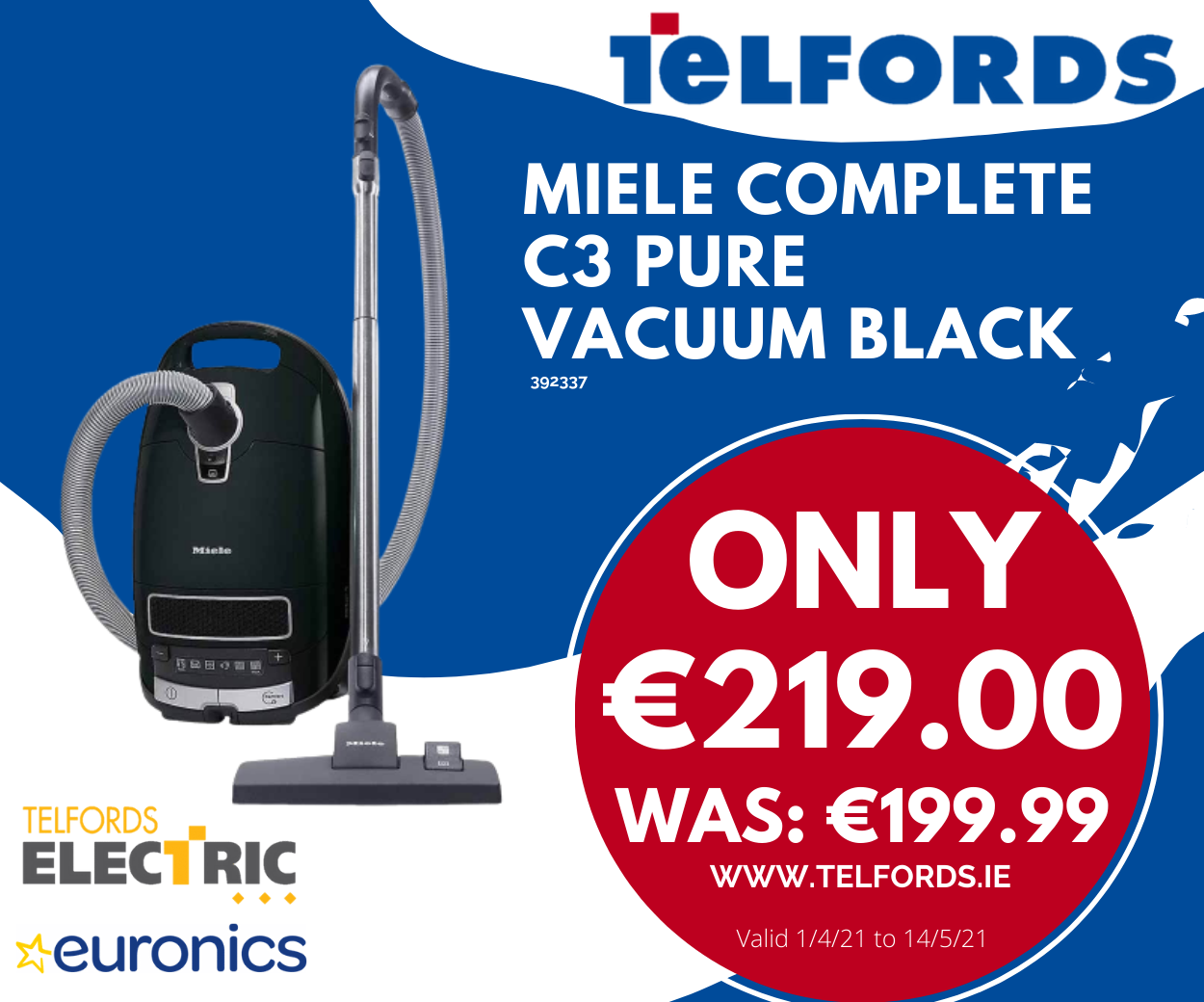 The electoral college system is crazy. If you take Florida which Trump carried but where over 5 million votes were cast for Biden. However, because the state went for Trump not one of those  Biden votes count for anything, that's five million useless votes. Crazy!
And that's just one example of how undemocratic the ridiculous system is.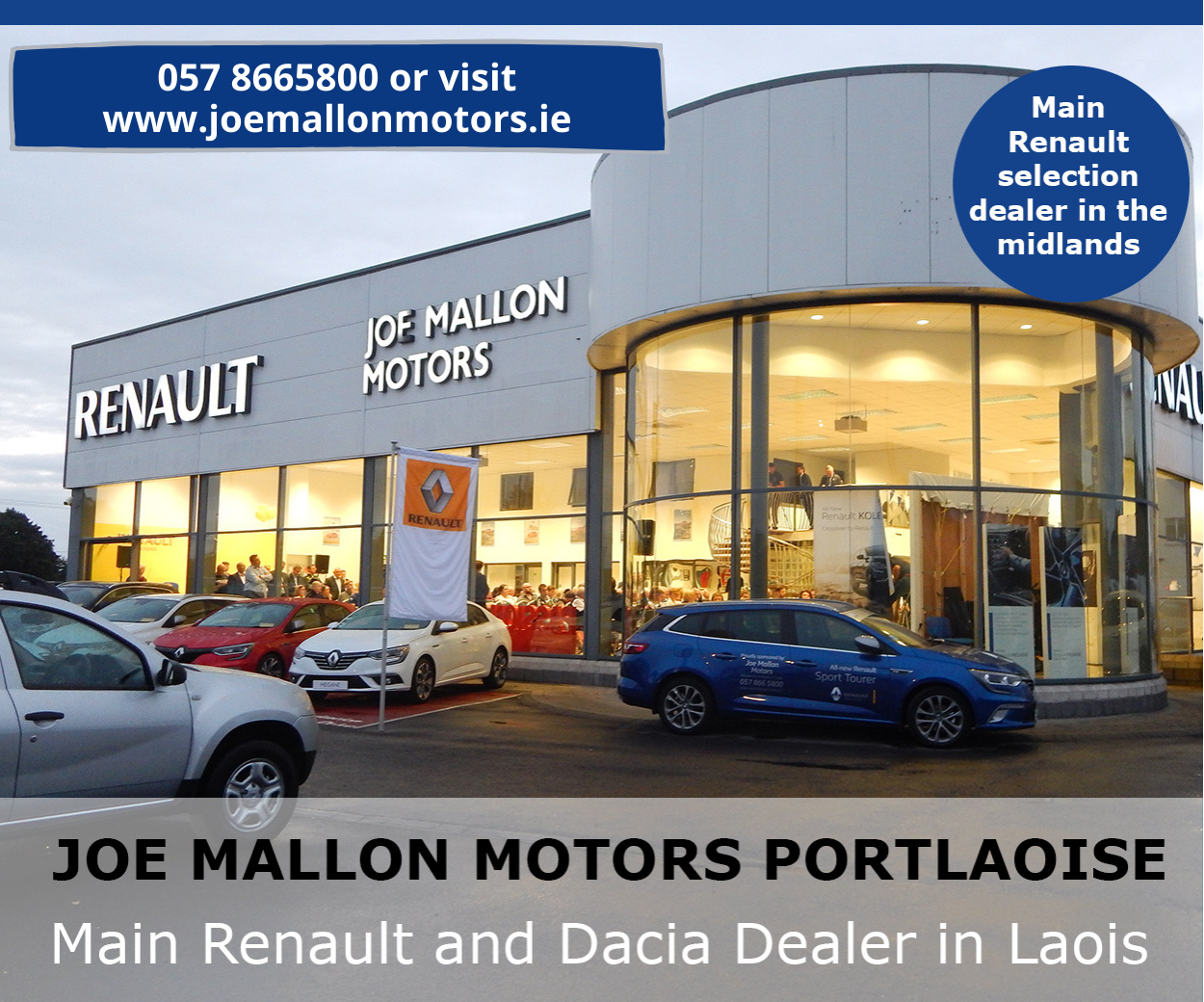 Thankfully here at home our PR election system is so much more representative of voters.
Despite Trump's attempts to restrict voting the sheer amount of record ballots cast means it has taken an age to count some of the states which will hold up proceedings (and you thought the Laois count was slow) but better to be right than fast!
Trump has said he might well leave the US if he loses so it might be a good time to build a wall around Doonbeg just in case he fancies some fresh air of the Irish variety!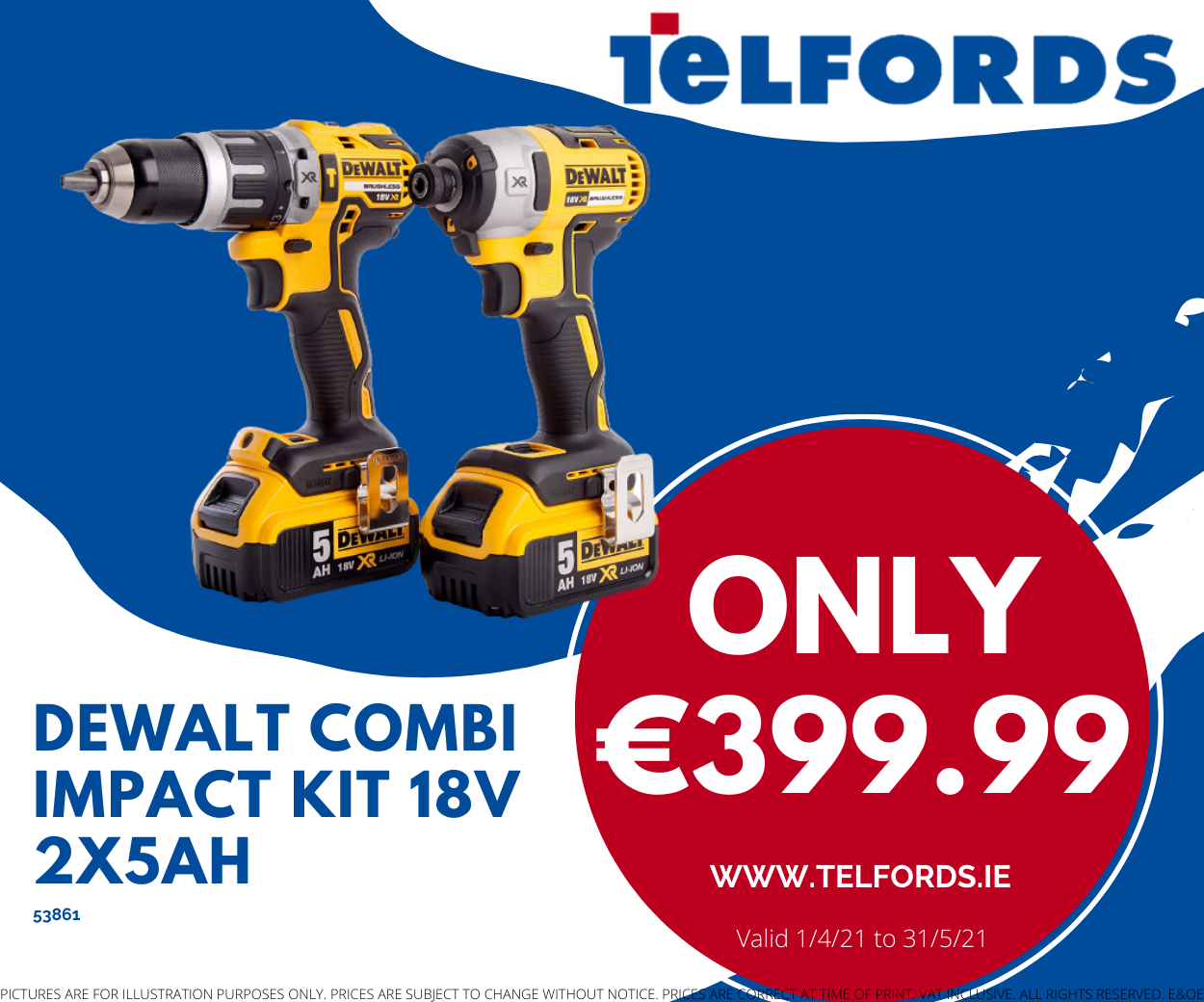 For Biden it could be time to call the movers and a good cleaner into the oval office. It could be hard to get fake tan off the upholstery!
---

No stopping Munnelly 
It's certainly a year of firsts in so many ways.
It's the first time we were told to  actually wear a mask going into banks and it's the first time in a long time that many of us have routinely cried ourselves to sleep!!
It's also the first time that the Laois senior footballers kick off their championship campaign in November but hey it's 2020 and the rule book has been well and truly torn up at this stage.
For Ross Munnelly Laois's game against Longford this weekend marks the start of his 18th year of championship football, yes you read that right … 18 years!
Although he might be considered to be in the Autumn of his career he is the man for all seasons and still has a spring in his step this winter.
Having played against him over the years going back to schools football it was clear from  early on that Ross was a precocious talent and to see him still going on the intercounty scene after nearly 20 years is nothing short of amazing.
And it's not like his place in the setup is just a token gesture. Pound for pound Munnelly is still one of the top scoring forwards in the county and indeed the country.
There are very few teams that wouldn't want to have the  former All Star nominee on their books and we are lucky to have him.
As the cliche goes the word legend is overused a lot these days  but not when it comes to Laois's own baby faced assassin!
---
Taxi for Ole
Sticking with sport and indeed baby-faced assassins, it surely won't be long now before Manchseter United boss Ole Gunnar Solskjær is doing the old, inevitable, parting of ways with the Red Devils.
As a Liverpool fan I have felt a lot of emotions for Manchester Utd bosses over the years but never did I think pity would be one of them. Another first for 2020!
It's as clear as the scowl on Roy Keane's face that the likable Norwegian is simply out of his depth and the suits at United need to pull the plaster quick for all involved including  Solskjær. This death by a 1000 cuts is painful to watch at this stage.
Interesting to see that Sky Sports hired former Spurs boss Mauricio Pochettino for some punditry work this week.
The game in question just happened to be United's loss to Arsenal. A coincidence? We think not.
Reports of contact between the former Spurs boss and United are now flying about social media.
The Argentinian has been for some time the presumptive next person in at the helm at United but with other top clubs, including their noisy neighbours City likely to be on the lookout for new head honcho over the next year they wouldn't want to hang about and let their man slip through their fingers like so many of David De Gea's attempted saves in the last year or so!
---

A ray of light
For the second week in a row I must apologise for mentioning the c word in November  but I promise it will be brief.
A big bualadh bos to my fellow Mountmellickians who have dug deep to rescue our famous Christmas tree.
As reported by LaoisToday there were real fears that the tree might not go ahead this year due to funding and a need for new committee members to take on the trojan work of getting the tree up and running
But thankfully, like the plot to a Disney movie, the Christmas tree has been saved.
Over €25,000 has been raised by locals and with new committee members in place the tree will hopefully be shining bright for years to come.
A particular shout out to one young Ballyfin boy Thomas Scott who donated some of his communion money to help save the tree.
Now if that doesn't warm your heart nothing will!!
Similarly PortarlinGton have also appealed for help to save their tree and if you can spare a few bob it would be greatly appreciated. Let's hope all our towns and villages can keep their Christmas tree traditions alive this year!
---

Silent Emoji
It didn't quite go the way of the Irish rugby team last Saturday night with a disappointing display in Paris seeing old enemies England claim the Six Nations title.
The post match debrief however wasn't so much about what happened on the field but what happened off it, or rather as Johnny Sexton was walking off it!
The assembled media were fixated with Sexton's reaction to be subbed at the tail end of the game with the match in the balance.
A visibly upset Sexton was pictured showing his displeasure at Ireland coach Andy Farrell's decision to take him off early.
Quick question – what did you expect a hugely passionate player to do??
I think it's so refreshing to see a professional sportsperson care so much. OK perhaps the Ireland skipper overreacted a tad and as captain has to put the team first but let's not make players unemotional robots.
Sexton routinely puts his body at risk for his country – surely he's allowed to show his disappointment if things don't go his team's way.
Of all the places a macho man can show some emotion, Paris on a Saturday night has got to be it!
---
You can catch Brian Moss on Midlands 103's The Late Shift on Monday, Tuesday and Wednesday nights from 10pm to 12 midnight and Saturdays on The Saturday Beat from 5pm to 9pm. Follow him on Twitter here.
SEE ALSO – Brian Moss: Yoga in Mountrath, the inspirational Marcus Rashford and what a load of Bull!