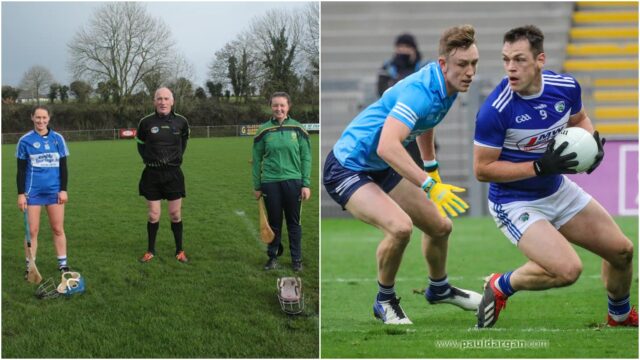 As the Laois footballers lick their wounds following a 22-point loss to Dublin, we chat about where Laois stand and what can possibly be done going forward.
We hear from Laois manager Mike Quirke and we discuss a good weekend for the Laois ladies footballers and camogie team.
The Laois ladies team knocked Kildare out of the championship with a good win but didn't make it to the semi-finals themselves while the camogie team produced a stunning comeback to beat Kerry after extra time.
They are now just one game from an All Ireland final – and take on Antrim in the semi-final this coming Saturday.
We hear from captain Sara Cuddy about Sunday's win, what it's like playing in the current circumstances and how many of the players' parents watch the match on their phone in car park outside the ground!
You can listen to this week's Talking Sport episode on Apple Podcasts, Spotify or Podbean or below on Soundcloud.
SEE ALSO – 'Physicality is one thing but it's also the accuracy and skills with which they play the game'