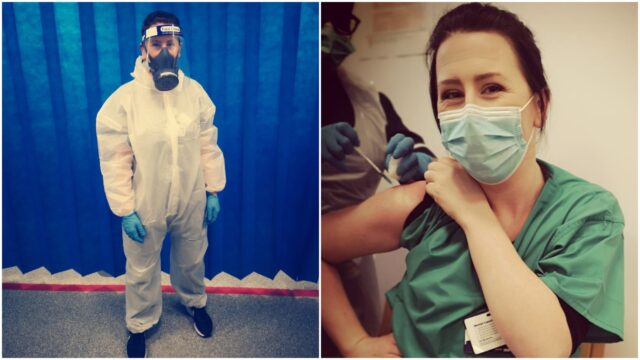 A Laois nurse working on the frontline in a busy London hospital has opened up about her experiences since March.
Christine Lambe, who hails from The Heath, also called on people to avail of the vaccine against the virus when it becomes available.
The former Scoil Chriost Ri student works as a Practice Educator in the emergency department in St George's Hospital in Tooting, London.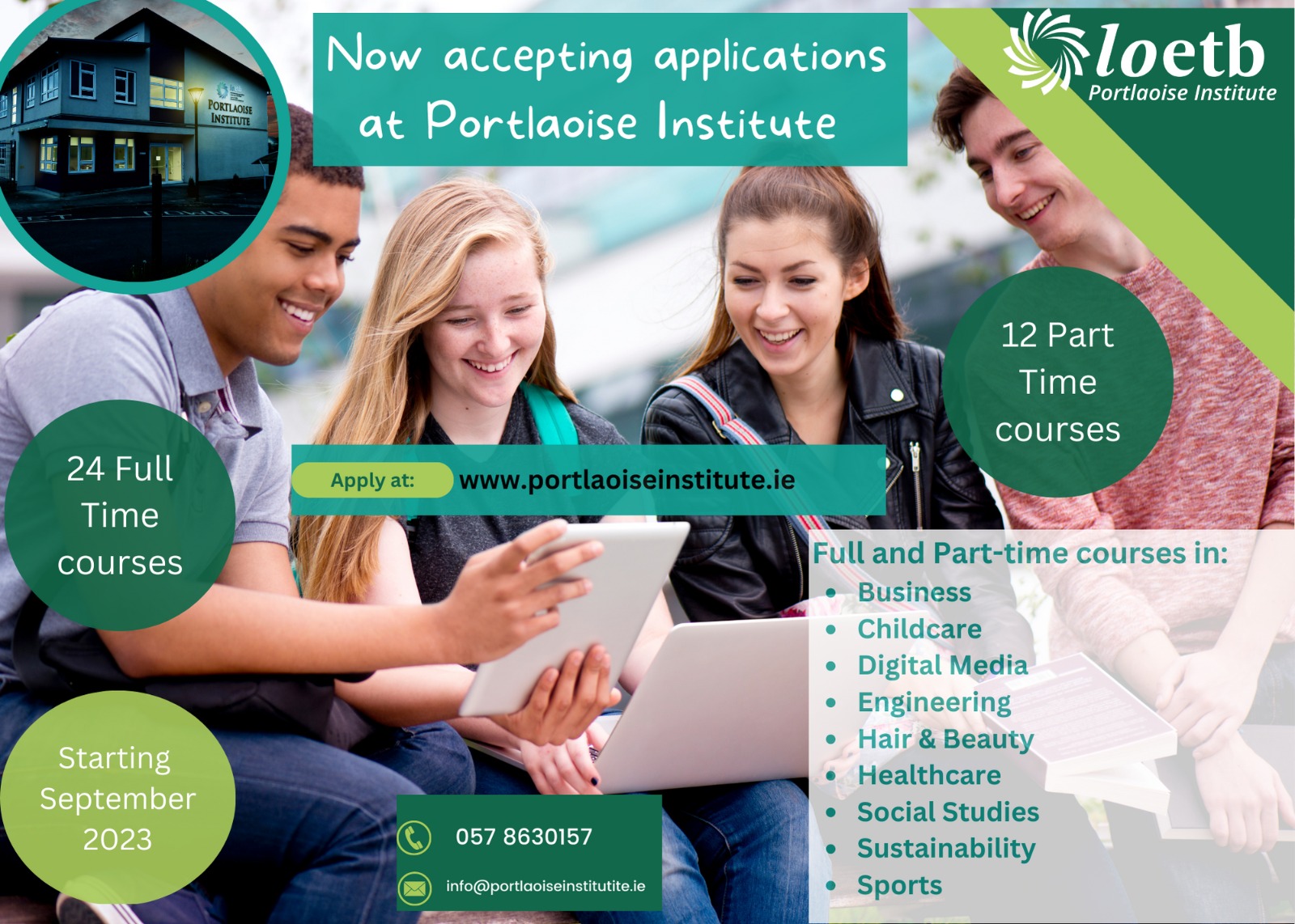 Her journey to becoming a nurse saw her initially gain a Business Degree in Limerick and after a few years travelling, she eventually pursued her career in nursing after completing a BSc in Nursing from Queens University of Belfast.
Christine explained: "I moved to London in 2013 for a 'couple' of years, similar to the intentions of most other Irish in London.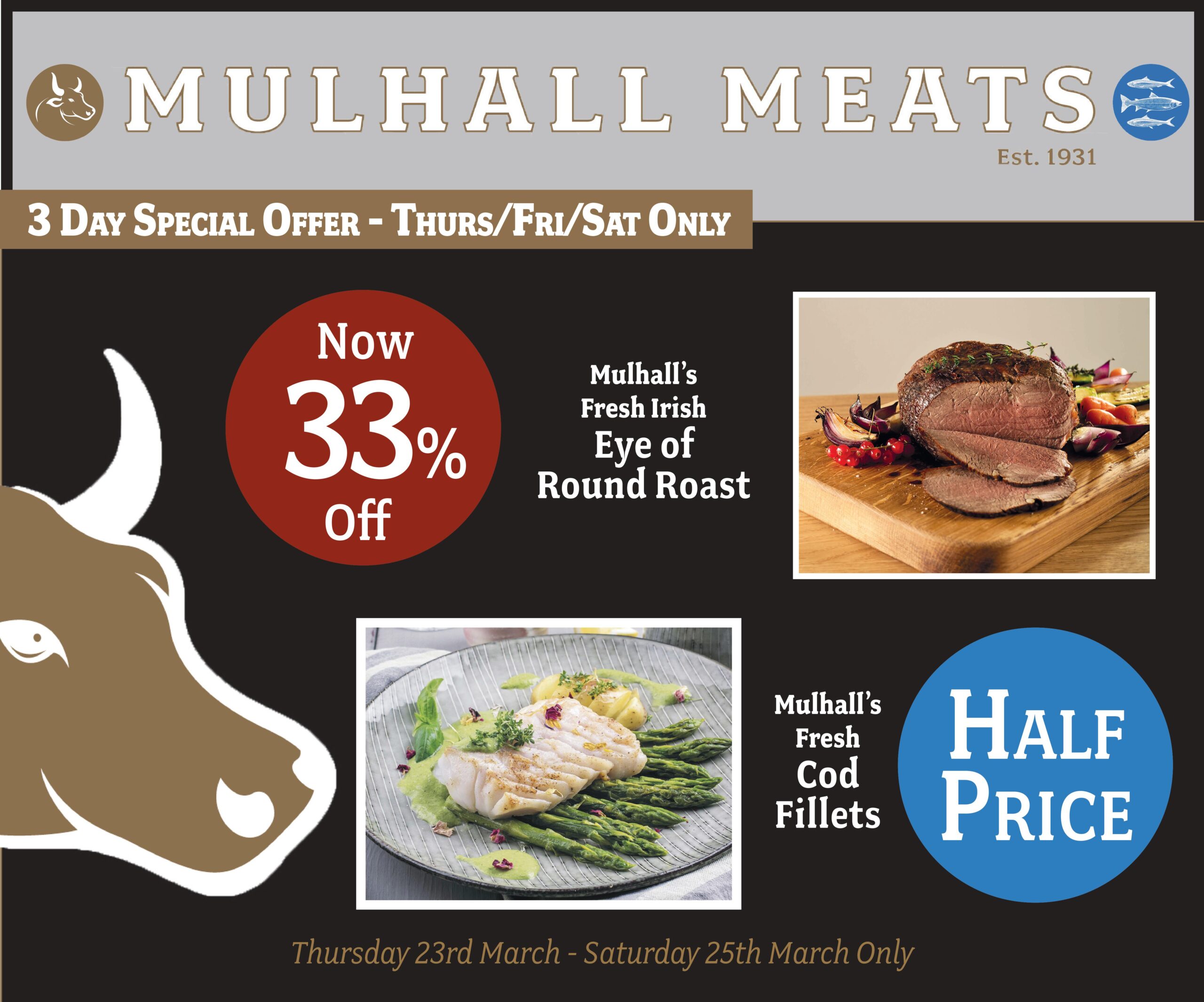 "I started working at St George's Hospital in Tooting in the Emergency Department, where I am still based today.
"I am a Practice Educator in the ED, which basically involves me orientating nurses new to the emergency environment and supporting them in practice, facilitating their development in becoming experienced emergency nurses.
"I teach advanced skills from minor injuries to triage and resuscitation to major trauma."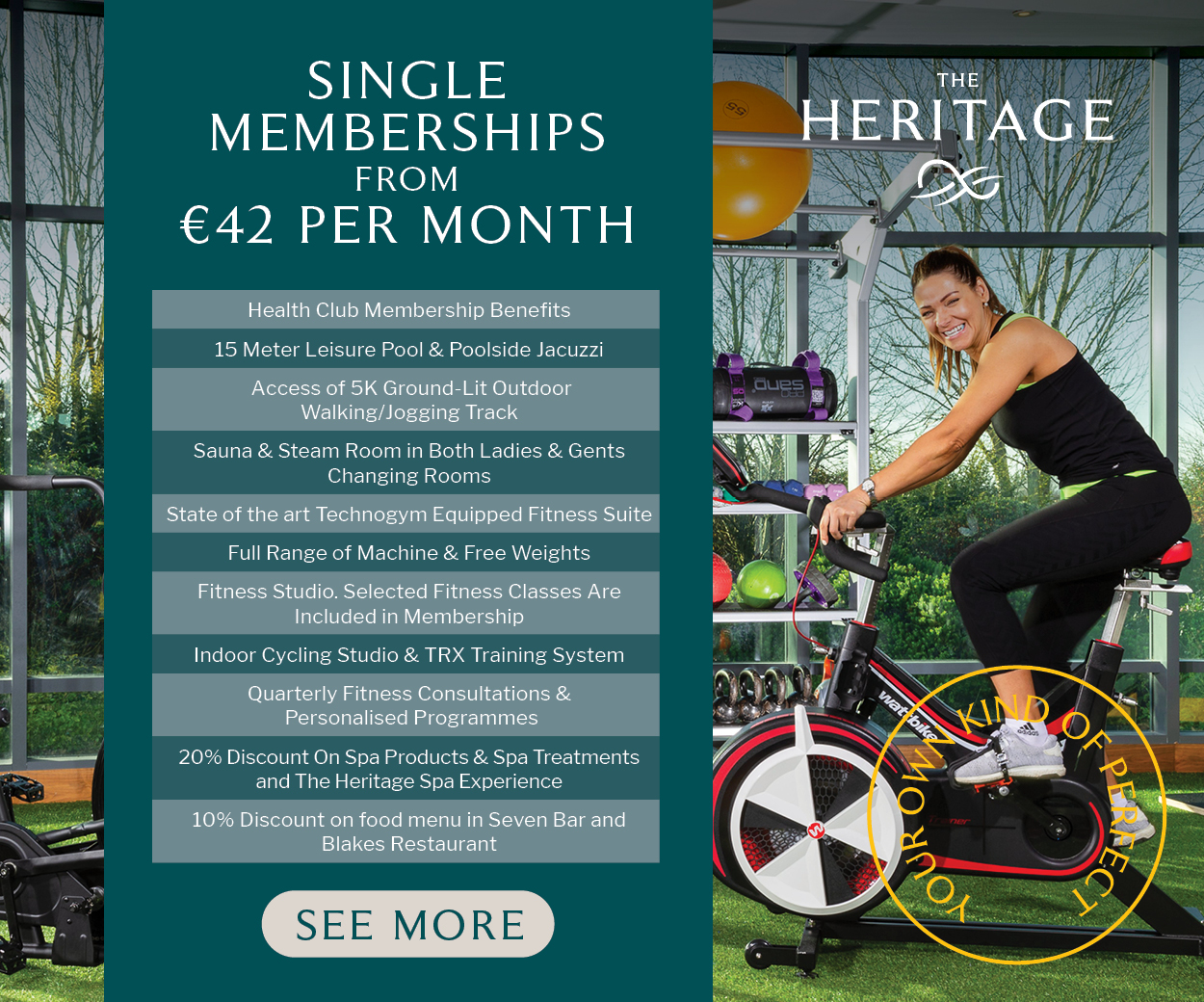 But like all of us, Christine's daily life changed dramatically in March of last year due to the arrival of Covid-19.
She explained how that changed what was happening in her hospital.
She said: "St George's is a major trauma centre that sees in excess of 150,000 patients per year so as you can imagine, it is never a quiet day.
"When we initially went into lockdown back in March, a lot of services were stopped throughout the hospital and the main focus was placed upon caring for the influx of Covid 19 patients.
"This in turn led to staff been redeployed as part of our contingency plan from areas with closed services to the ED and the Intensive Care Units in a surge response.
"For the ED, it was the first time in over 7 years that I have been working here that I saw a decrease in attendance figures."
This drop, according to Christine was down to a number of factors such as closed pubs, reduction in stabbings, no sports and the fact that people had a genuine fear of catching Covid so they stayed away from hospitals.
She said: "Unfortunately not everyone sought assistance and it is estimated that 700 people died in their own homes during the months of March/April and May in London due to this.
"The patients that were coming in were usually a week into their illness and were not improving after their self isolation period, and were requiring either admission to the ward for oxygen therapy or to critical care for ventilatory support.
"Such patients spent very little time in the ED as our overall bed capacity was lower in the Trust which allowed an easy transition to a definitive care setting.
"This left the Intensive Care Units and wards extremely busy but ED somewhat quieter than pre Covid times."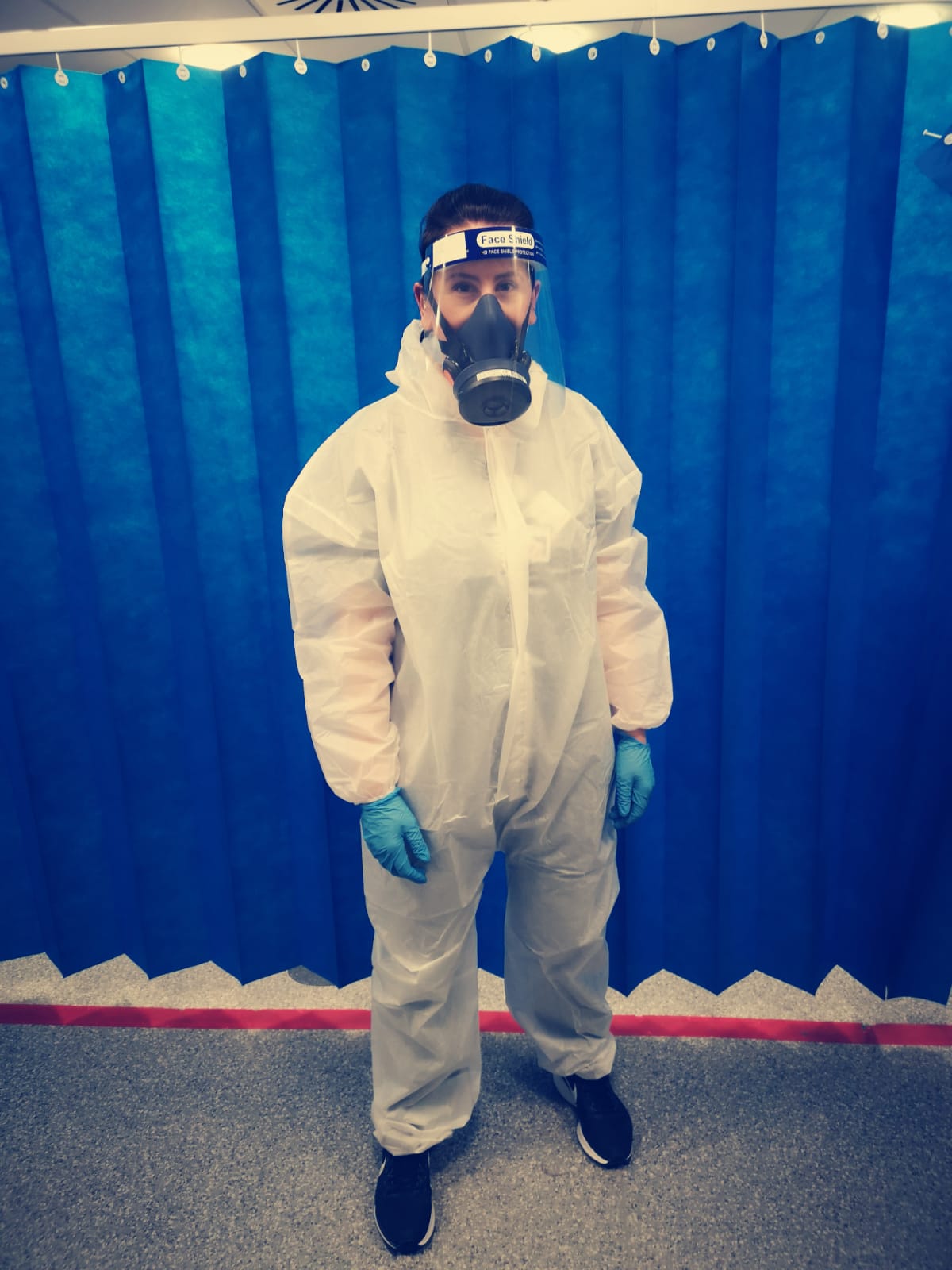 As the summer progressed, Covid cases in London dropped substantially and life began to return to some sort of normality with shops, restaurants and pubs reopening.
For six weeks, St George's did not treat a Covid-19 patient and all of the staff went back to their original roles meaning that elective procedures could occur again.
However, like in Ireland, cases in the UK have surged again and Christine explains what conditions are like now – and it is far from good.
She said: "We are now 9 months down the line in the next wave of Covid cases, however our hospital capacity is not the same as March and this is making it extremely difficult to work in.
"Some people are so tired of listening to Covid related media topics that they no longer fear getting the virus and in turn, have become complacent.
"This together with the recent increase in transmission rates due to the new strain of Covid has led to a massive increase in hospital presentations.
"In one 24 hour period, we have increased our ICU capacity from 89 beds to 108 (converting wards into ICUs); we went from 49 positive cases to 66 in the intensive care units, this is in addition to the other non positive patients who are filling the intensive care units.
"We have a further 9 Covid positive wards currently in operation with a 24 hour period increase from 158 positive inpatients to 250 – 92 admissions in one day.
"24 people have died in the last week in our hospital, and we are just one of many."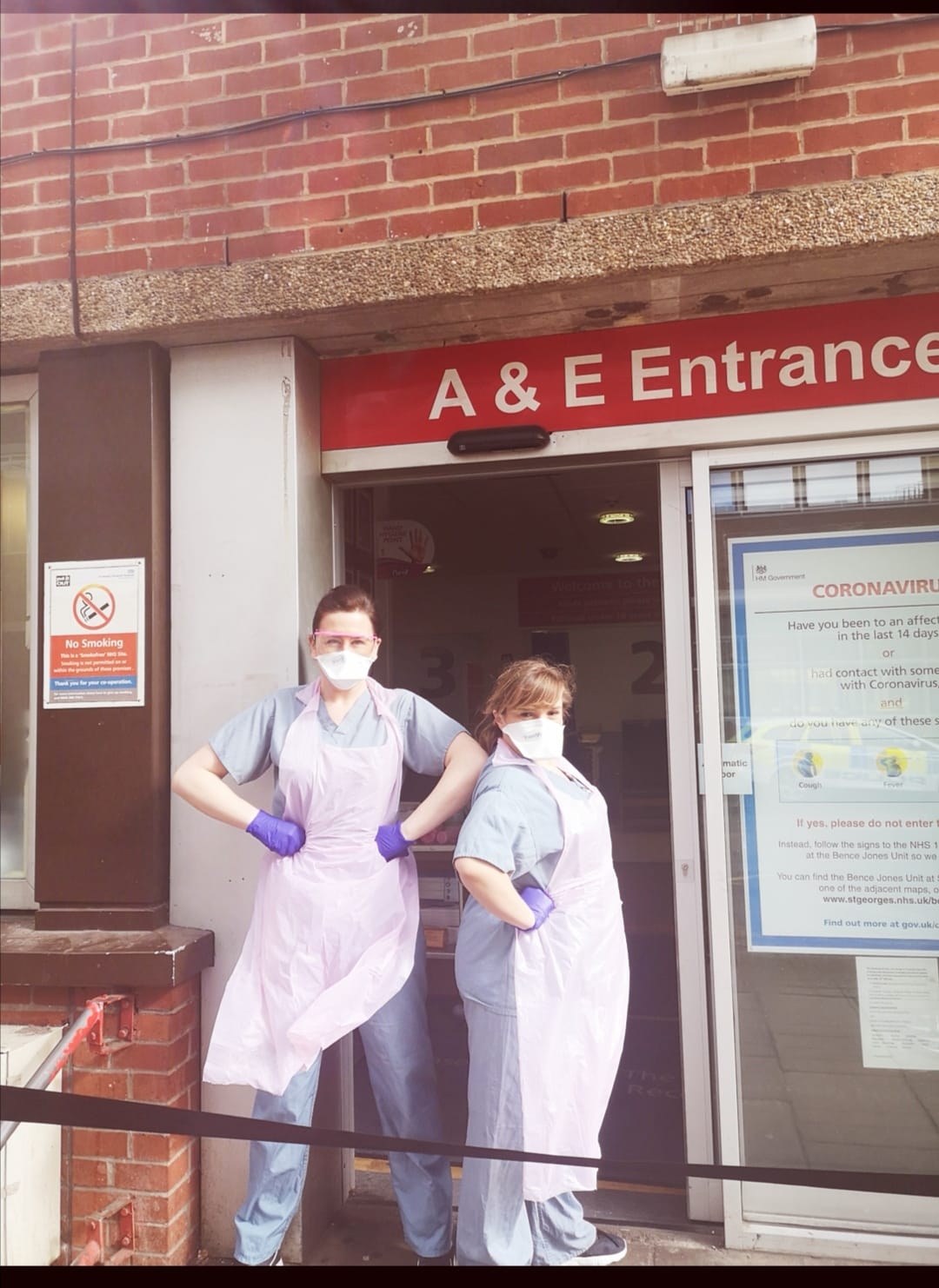 The worst part of all of this, according to Christine, is the fact that these patients are dying alone. And also, she revealed how people as young as 20 with no underlying health conditions have also passed away.
She said: "They are dying without loved ones beside them and in most cases, they say goodbye via a tablet video call held by the ICU nurse.
"This is not how anyone should die and I certainly would not like to be on the receiving end of such a call if it was one of my family.
"Furthermore, for some reason there seems to be a perception by the general public that this virus only affects those that are frail, old and with a long list of past medical history; this is very much untrue.
"We have had deaths in our hospital in the age groups of 20-50, with no underlying health issues including one of our own nurses and a few more auxiliary staff. This myth needs to be realised that it is just that, a myth.
"The NHS is at breaking point, the London Ambulance Service (LAS) received 8000 calls on St Stephen's Day, a 40% increase in statistics from 2019. Each day since has not been much better.
"Ambulances are queuing out the doors and in some hospitals, physicians have had to go out and assess patients still in ambulances as there is nowhere to put patients in the hospital.
"We received patients from North London and Kent over the last few days, up to 50 miles away from us, as all their hospitals are at capacity.
"For now, we continue to take these patients from other hospitals, but for how long this can continue is questionable. We like others are at tipping point and the road ahead remains bleak.
"I believe our only hope now is a mass uptake in the new vaccine which is the light at the end of the tunnel."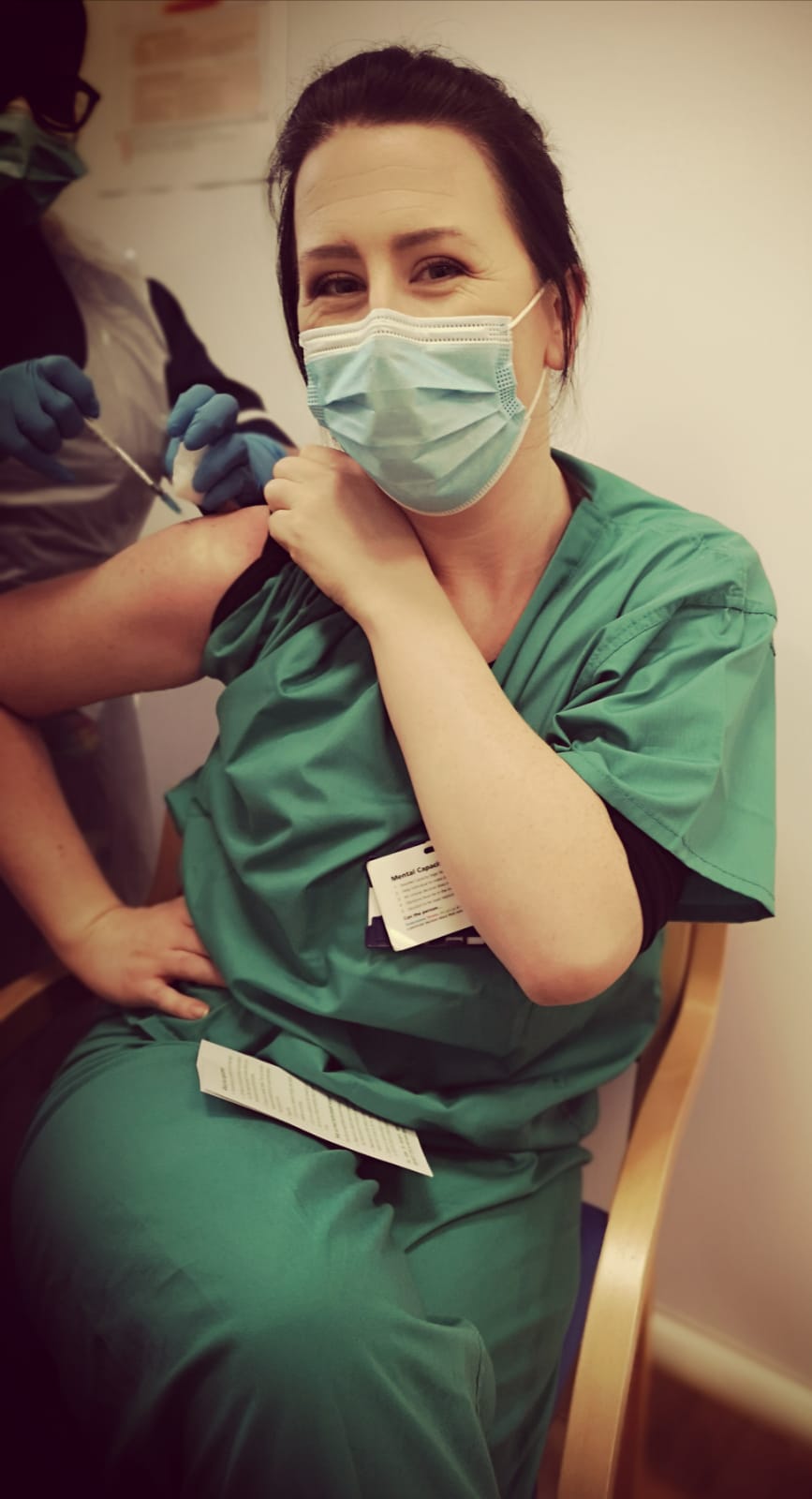 Christine has already received her first dose of the Covid-19 vaccine – something she is very grateful for having herself contracted Covid in the first wave.
She said: "I had Covid myself at the beginning of the initial first wave back in March/April, along with a large number of my colleagues.
"Thankfully my symptoms were not too debilitating like some of my colleagues who required admission to hospital. In addition, I am fortunate enough to still be antibody positive 9 months after having Covid which is very unusual.
"Some people might say that I was in a better placed position to not need the vaccine as I had built up my own immunity, however this has not been scientifically supported especially in relation to still possibly carrying the virus to others and therefore, I couldn't take the risk.
"I did not take this vaccine to protect myself, I took it to protect my patients and more importantly in the hope that I can fly home without the worry of carrying this horrific virus back to my parents, family or friends.
"I received the vaccine over a week ago and other than a bit of a dead arm the day after, I had no other issues. I didn't even feel the needle go in and it was done so quickly."
And that is why Christine is asking people to trust the science behind the vaccine – and not conspiracy theories from the internet suggesting it is being used to microchip you or alter your DNA.
She said: "I understand some people are sceptical about this vaccine as it feels as though it has been developed very quickly but if you take the world's leading virologists and immunologists away from their other work and collectively get them to work on one project only, then results will emerge swiftly.
"People that believe in some of these ludicrous conspiracy theories regarding the vaccine containing microchips – certainly do not work on the front line or in any area of medicine, they unfortunately are following misleading information.
"I believe in science-and to question otherwise is a slap in the face to all the healthcare staff risking their own health caring for the most vulnerable."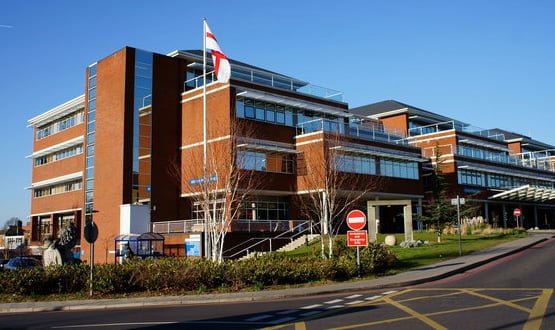 While vaccinations have already begun in Ireland too, it is likely to be a while yet before the vast majority of us will have the opportunity to avail of it.
But while we wait, Christine is urging everyone to follow the public health advice and stay safe so that when the time comes, you and your loved ones will be here to be vaccinated.
She said: "It's a tedious time waiting to be vaccinated but continue to do all that is been asked to your best reasonable ability.
"I believe it is still very important to not be socially isolated and everyone should have a small bubble. It's important to look after your mental health as much as your physical health and seek assistance for such signs and symptoms if they present.
"Get plenty of outdoor exercise (when the weather allows you!) Wash your hands, wear a facemask and continue to socially distance-fingers crossed, your time will come quickly for an appointment slot.
"I don't envy any government making decisions around lockdown; they are trying to take medical advice but also trying to keep the economy afloat as best they can.
"I sympathise with all the businesses that have gone to ruin during this pandemic and it frightens me the world recession that lies ahead.
"We are entering an era of uncertainty but I remain hopeful however that together as a nation, we can overcome this virus by accepting this vaccine, continue to take precautions while it is been rolled out and in time, we too will support those businesses getting back up and running.
"We have one chance to not mess this up, let's get it right."
SEE ALSO – Portlaoise Hospital delivers two of Ireland's first babies of 2021