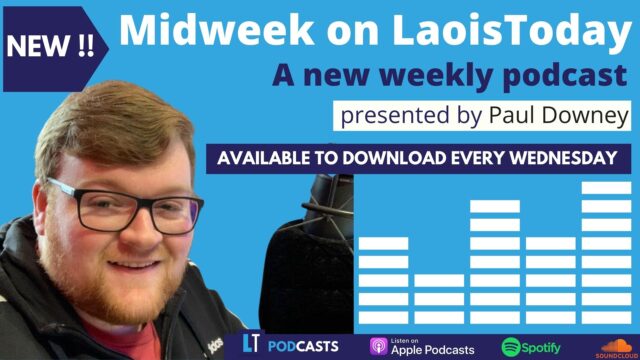 It is episode six of our Midweek Podcast and host Paul Downey has a bumper schedule once again.
The Irish Forest Owners (IFO) are a national organisation that have been formed to support independent primary producer groups within the forestry industry.
The group consists of nine forest owner groups and of those groups is the Laois Farm Forestry group.
One man involved in the newly formed organisation is Laois native Andy Dunne and he discusses the role of forestry and what the Laois Farm Forestry group do.
Crime doesn't stop just because we are in the middle of a pandemic.
Now more than ever, it is important to be mindful and prevent yourself from becoming a victim of crime.
Garda Sergeant Graham Kavanagh is the Crime Prevention Officer for the Laois/Offaly division, and he joins us for the first of our new monthly crime prevention section.
Graham discusses many measures and tells us how important it is to update your emergency contacts on your phone.
And continuing with our music series, we speak to Shane, John and Ros from Laois band Cua.
They speak to us about missing performing, world tours and we hear their new single 'Sunrise'.
Like what you hear? Don't forget to share and subscribe. Catch it below on Spotify or wherever you get your Podcasts.
SEE ALSO – Check out all the recent LaoisToday Midweek Podcasts here