The first instalment of our Laois Abroad series for 2021 is here and a man from The Heath gets us underway.
At the end of 2018, Colin Nestor and his girlfriend Gemma McCaffrey, who is from Fermanagh, traded their jobs in Dublin and moved to the Caribbean.
The pair were working for the international financial services provider, Maples, in the capital when an opportunity to move to their headquarters in the Cayman Islands came up.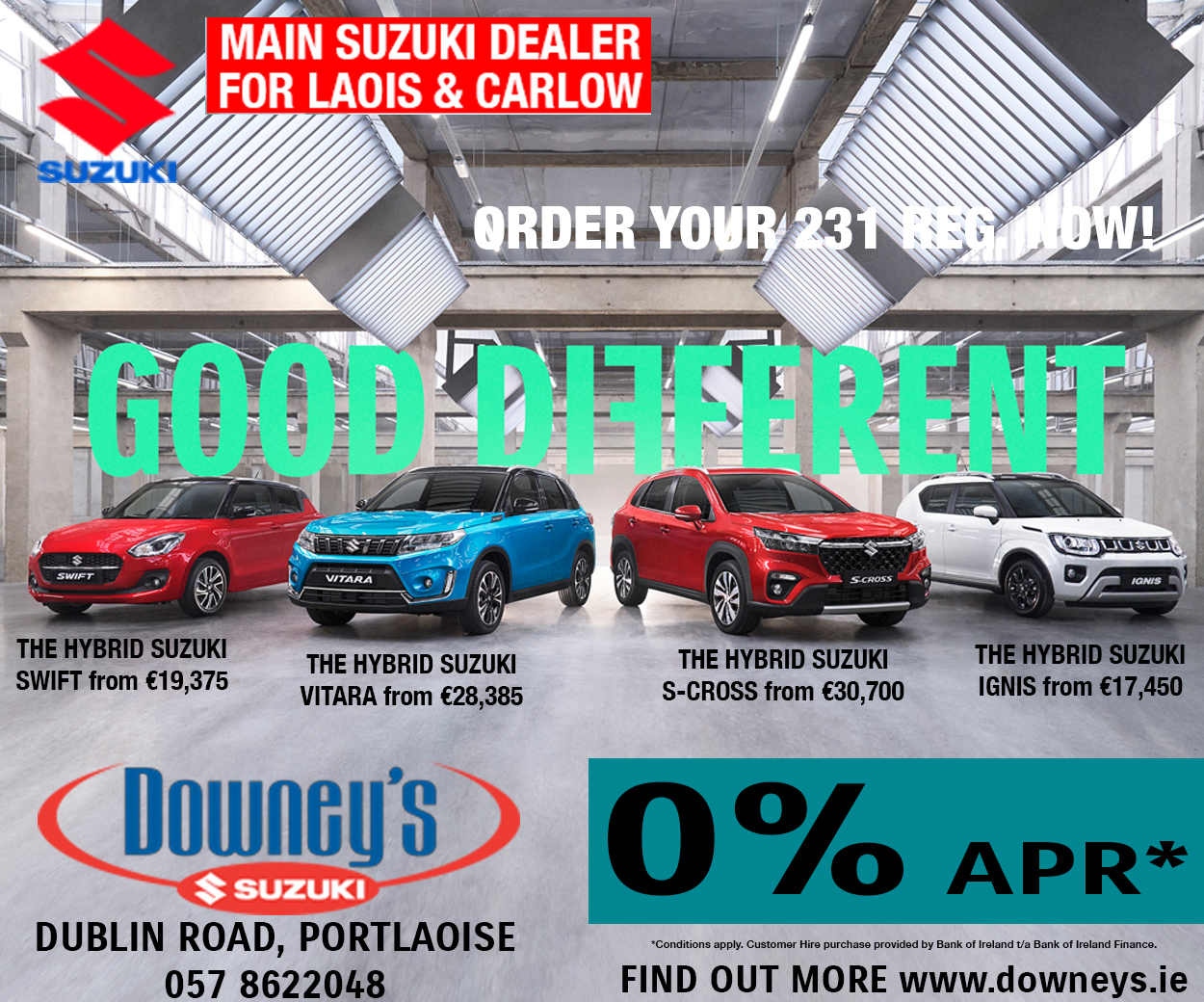 The pair decided to go and have become immersed in life on the island of about 60,000 people.
Colin, who played football with The Heath for more than a decade, became involved with GAA on the island and is now the chairman of Cayman Islands GAA club.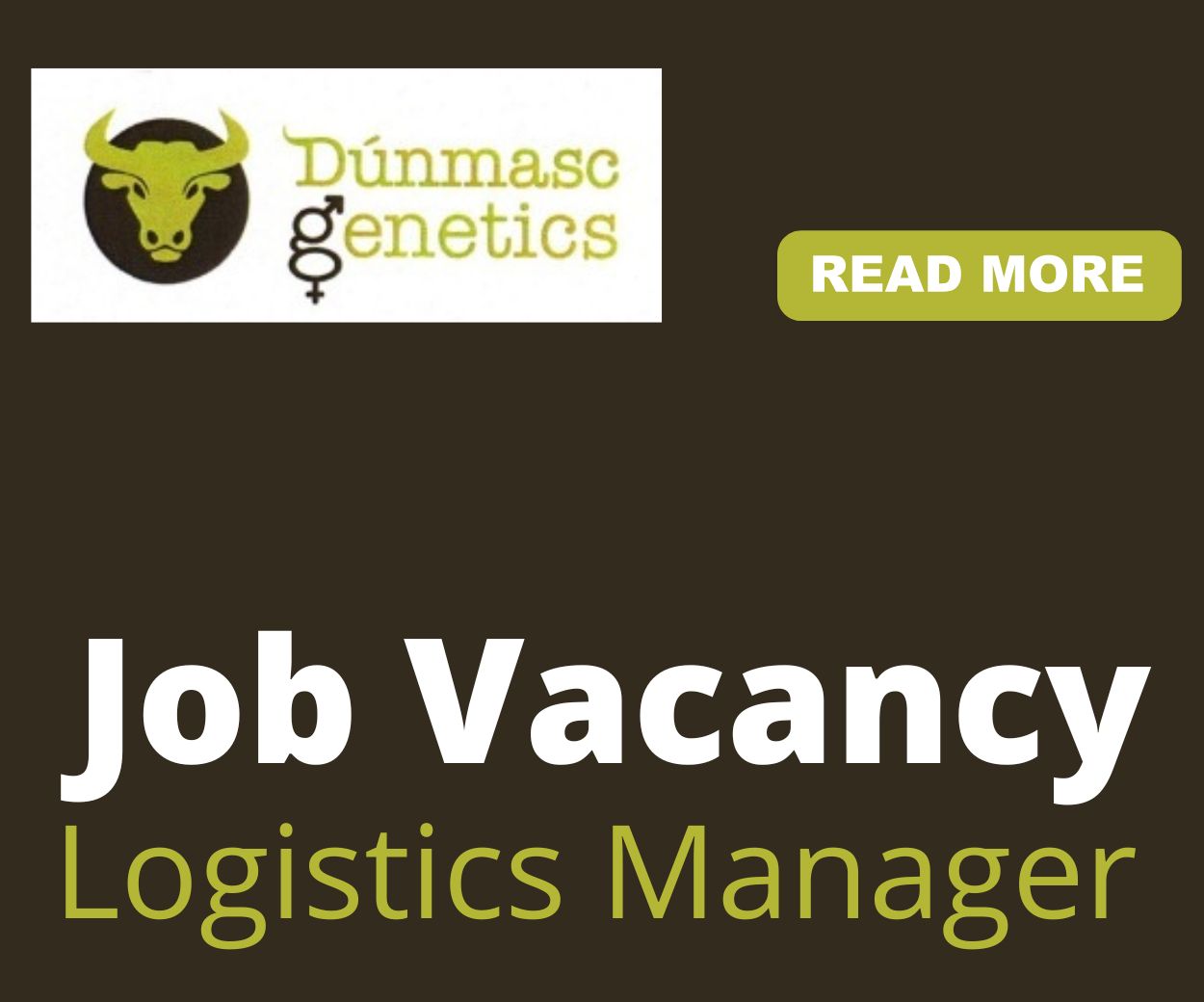 Like everywhere else, Covid hit the island last year and impacted things – but Colin explains how they eradicated it and now life is basically back to normal.
But it is not all rosey – food like fruit, meat and veg don't compare well to Ireland, while he's seriously missing a decent pint like the ones in Treacys!
For all that and much more, check out Colin's story below: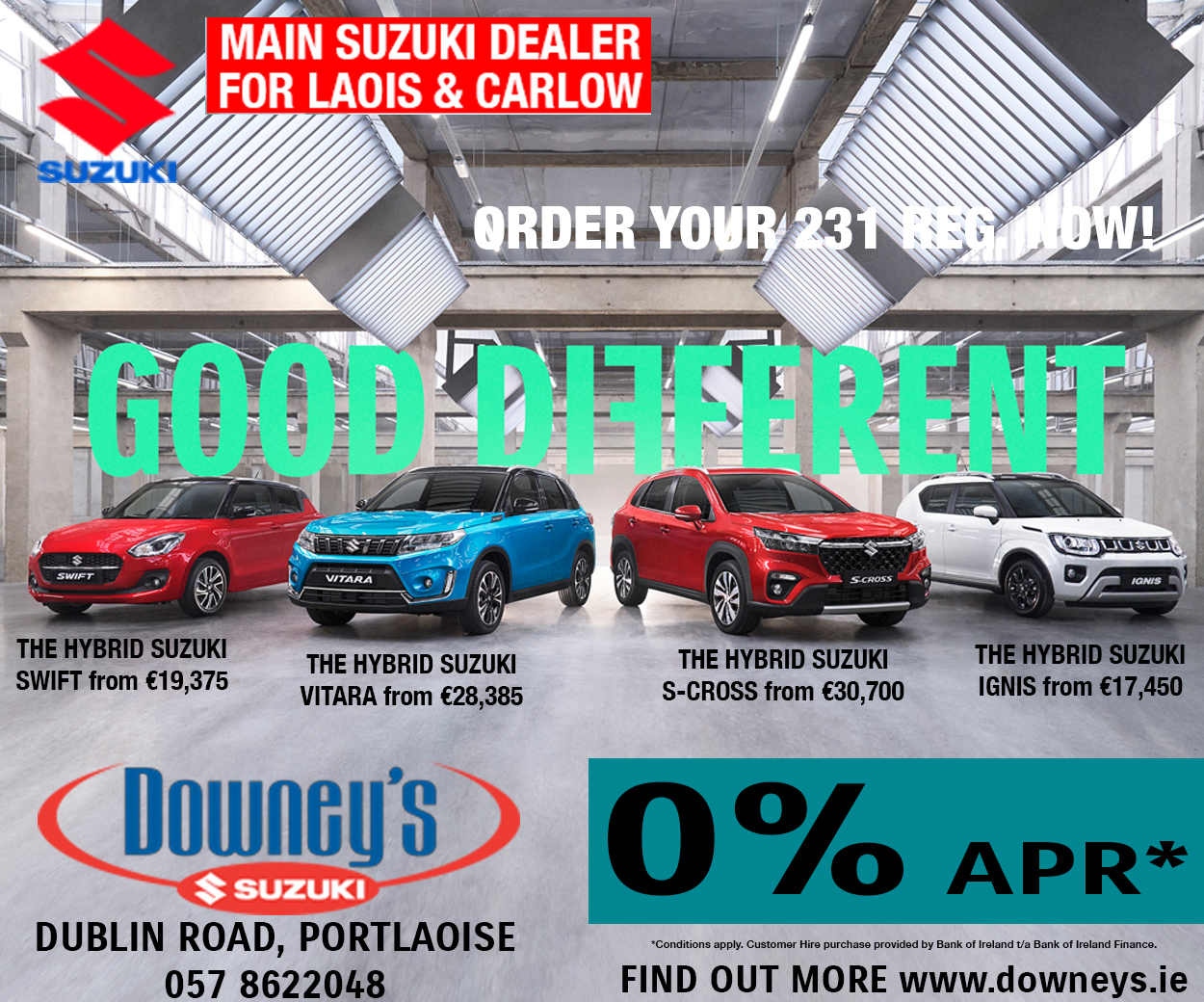 When did you move away?
We got away in November 2018. Cayman is not the easiest spot to get to. You usually need a job offer accepted and also need to supply lab screening and chest x-ray as part of your application.
Also any work permits for work migrants need to be approved by Cayman Islands work permit board. Each job needs to be advertised for two weeks in the local papers. Any submitted work permit application needs to be accompanied by the advertisement and details on any Cayman nationals who applied for the role and did not receive it (with an explanation as to why).
The usual CV, cover letter, and police clearance certificate also has to be supplied. There was probably a three month window between getting a job offer and getting to Cayman.
How did you end up in the Cayman Islands?
By chance really. It seems a lot of Irish here are the same. The company myself and my girlfriend (Gemma) worked for in Dublin approached us both about moving.
There were two job openings in Cayman that suited our background and we were sounded out as to whether we were interested. We were already thinking of moving somewhere different while we still had time.
Dublin had (and still is) become very expensive to live in and saving was near impossible. It really felt like you were constantly running to stand still in Dublin with rent increases, property prices, limits on public transport etc. We were lucky enough to not have any major restrictions on moving like a mortgage, family issues or health issues so it was a chance worth taking.
What's the best thing about living abroad?
Quality of life is drastically different. We are lucky to live 50 meters from the beach, and a 10 minute drive from work.
The effective cost of the apartment is broadly in line with a two-bed apartment in somewhere like Dundrum or Terenure to rent. On top of that, being in an English speaking country with a totally different culture opens your eyes.
Cayman is a mixing pot of nationalities which brings together totally different approaches to work, food, sport, entertainment etc. We made a lot of new friends, and it has opened up a different part of the world.
Unfortunately with Covid we haven't been able to travel much, but when people talk of going to London or Manchester or maybe Barcelona for a holiday at home, we would get to go to Miami, or Jamaica or Cuba for broadly the same costs and time flying.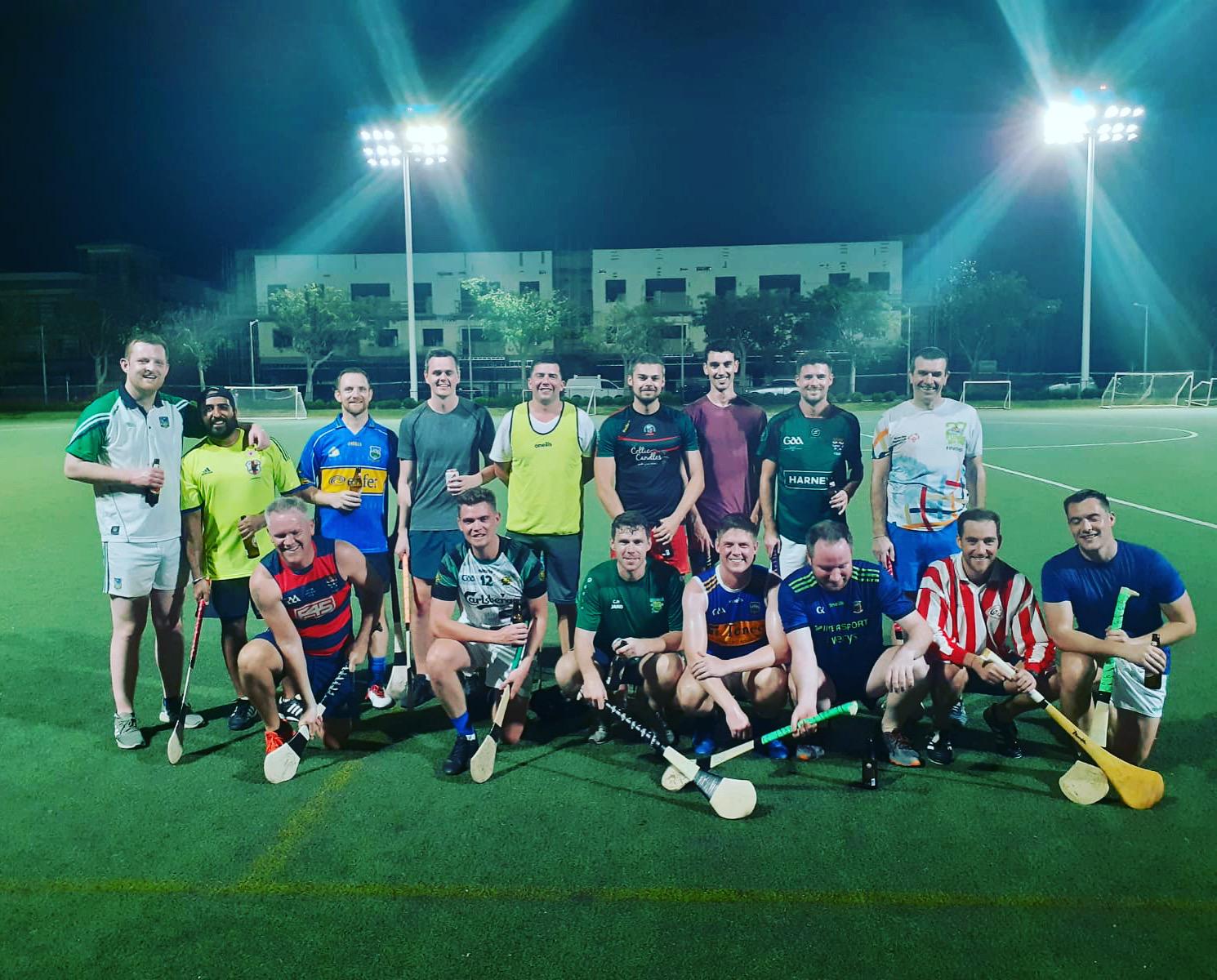 Have you visited Laois much since you left?
We got back in May 2019 for Daithi Carroll's wedding and Christmas of 2019. With the way 2020 went, and the path 2021 is on, we might get back towards the end of this year (sooner if possible. Still holding out hope of getting in a Junior C game).
It is probably top of the list once everything settles down.
What is the Covid-19 situation like over there?
The Cayman government were quick to act. I think there has only been one death and that was linked to a cruise ship guest taken to the local hospital after they docked.
Case numbers were very low here. The government brought in a collection of actions since it started and very few are still in force. There was a fairly swift full lockdown where each person was only allowed 45 minutes of outdoor exercise a day (for about 12 weeks).
The beaches were all closed for a spell and there was constant patrols. Everybody who could was working from home, and if you were on the roads for work, you needed a government issued letter and had to produce it at check points to show you were allowed out. Shopping hours and numbers were limited.
On Monday, Wednesday and Friday, only people with surnames beginning with A-K could do their grocery shopping, with L-Z on Tuesday, Thursday and Saturday.
This was strictly enforced with security at the doors of shops. Masks were mandatory for a spell with pretty much full adherence.
This ran from April to June last year. From July and August onwards, life eased back to normal. Pubs and restaurants are open, most offices are back and we were back out playing sport, on boats and on the beach.
The only local restriction left is no gatherings over 500 people (which is a rarity here given the size of the Island). The main restrictions are based on people travelling to the island.
All arrivals have to either quarantine in a hotel or in their pre-approved accommodation for 14 days. If you elect to stay in your own accommodation, you have to wear a geo-tag and someone calls to your house to put a perimeter in place.
If you go outside it, monitors are alerted and they call to your house. Towards the end of 2020, one lady was able to remove her tag and attended a jet ski event while she was still in quarantine.
She was originally sentenced to four months in jail but was reduced to two months. It was big enough in the news here as she was American and was covered on Fox news. We have been extremely lucky, there is a population of around 60,000 here, and over 10% have been vaccinated already.
It is thought be most of the islands would be completed by mid-April. The economic impact is really seen in the services and tourism sector, which is causing some of the push to get a vaccine across the island.
The majority of work migrants who lost their job at the start of Covid left the island.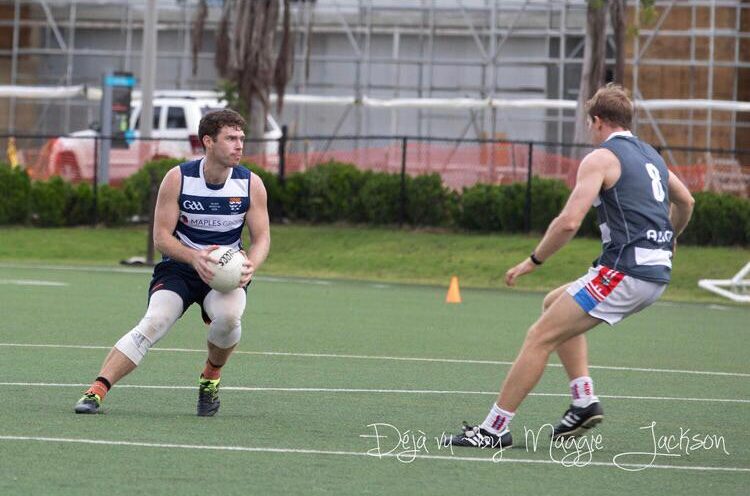 You're heavily involved in GAA over there – explain how all of that came about and how it compares to home?
I got roped into help coaching the 2019 Cayman national team after our first season here. We got knocked out in the quarter final of the USGAA competition by the LA Cougars.
After arriving back, the chairman of the club pretty much told me I was the chairman for 2020 and there was no way out of it. It's very different here.
We use an all-weather soccer pitch with the U-12 goals. Our season runs from the end of January to July and we mostly play on Sundays.
Come May onwards, if you have a mid-day game you will be playing in at least 30 degree heat. We have eight men's teams and six women's teams and the kids committee runs a cul camp four times year.
We play 13 a side and roll on and off subs with squads of about 28, but would average out at 18 per team for each game given injuries and people unavailable (and a social membership option for those unable to play).
Irish players only make up about 35% of the 400+ members (we are the largest adult participation sport on the Island). We use a draft system and re-pick the teams every year. 3-4 people sit down with the list of players and rate them out of 10.
Then we use this to make all teams as equal as possible so everyone has a chance of winning something, while also allowing people to make new friends each year.
You typically play your game of a Sunday and everyone sits around having a few beers chatting for the rest of the day. We try to get a lot of people contributing.
After your game you are up to umpire the next one, we also have a number of lads and ladies that referee the games and each team takes turns setting up and cleaning up the pitch.
The quality here is a lot better than I was expecting. If you had the pick of players here on island, you would be confident enough of at least surviving in the Junior A in Laois.
St Patrick's Day is a big event, we have an Irish vs International men's and women's match, and then a hurling exhibition.
We have actually kicked off our very first national hurling training this year. Getting helmets onto the island is our next project so we are only playing non-contact games and basic exercises. We are hoping to get a team away to the states at some stage.
The quality of the hurling now isn't on the same level, but we have a few lads that at least know how to swing the hurl. We do a few other different events through the year like a mixed 9s corporate competition, a GAALA Ball, and a boat party with any funds we raise going to local charities.
The club also got the Dubs over in 2011 after they won the All Ireland for a game in Cayman when they went on their holiday.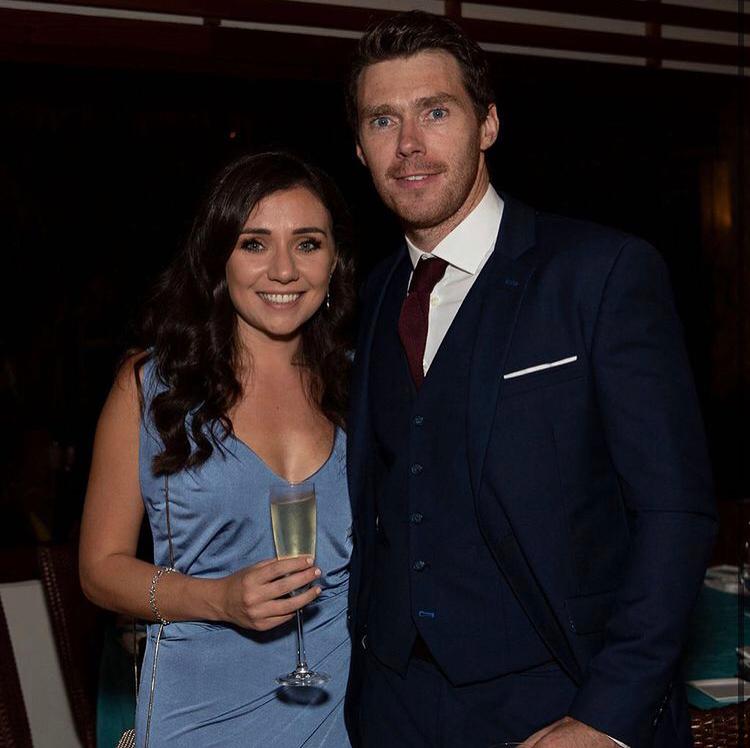 What's the strangest/funniest thing that has happened to you on your travels?
2020 has been strange for everyone I think, especially here. The end of January 2020 we experienced a fairly significant earthquake. It gave the building we were in a decent shake.
Also, with Cayman locked down for most of 2020 and the start of this year, island fever really kicks in. To put in perspective Cayman is about 100 sq miles, while Laois is 660 sq miles.
It's not big here, and there are not a lot of options for buying clothes, places to eat or sourcing sports equipment (O'Neills footballs have to be strategically ordered well in advance).
But we are extremely lucky on the island that our jobs are ok and we can make use of local facilities so it's a minor complaint. Other peculiar things just become normal when around it for so long.
Boat trips are a common occurrence and the main gathering area for boats is Stingray City (a sandbar just off the coast). To someone new to the island, it is complete madness when you see 200 people standing out in the middle of the water with cans of beer and a hundred stingrays just swimming between them casually.
Same with snorkelling in a turtle farm or playing hurling with a cricket player from Leeds who is clearly better than you.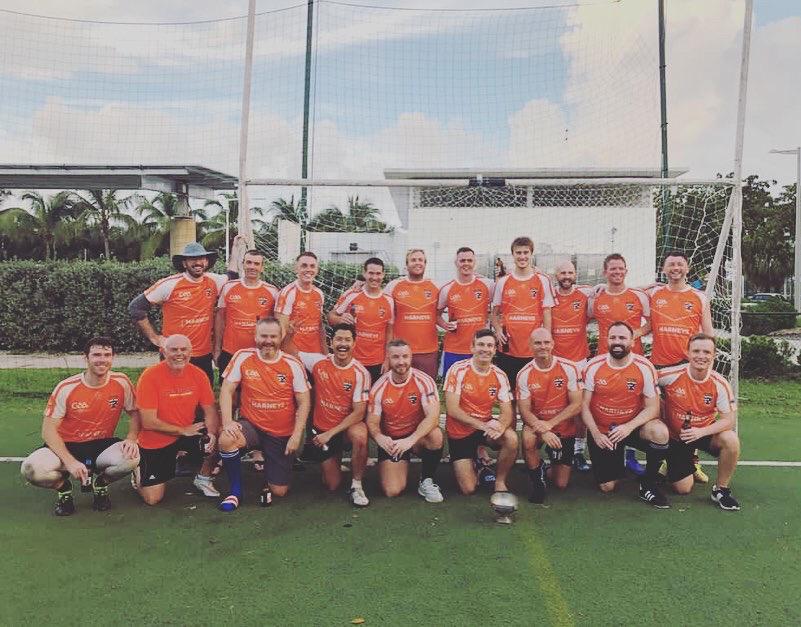 What have learned most since leaving Ireland?
The Booths of the Heath will constantly remind me of this, but the quality and cost of meat, fruit, veg and milk in Ireland is an absolute bargain.
Lockdown has probably proven this to people already at home, but there is minimal interest in fashion or new clothes in Cayman.
After a few months of living here you quickly see how long you would have wasted walking around clothes shops when you really didn't need anything.
Also working and socialising with different nationalities is an eye opener. We are somewhat set in our ways of doing things, and only when you step outside of the bubble it can be noticed.
The speed at which things are done here is significantly slower, but it still gets done. Time keeping is definitely not encouraged, when it's expected to turn up at least an hour late to events.
We end up watching a lot of US news here, and if you think Irish media is biased, you need to sit down and watch Fox or CNN for 20 minutes and thank the fact that Ireland has not gone that direction of Infotainment instead of news and still has some level of balance.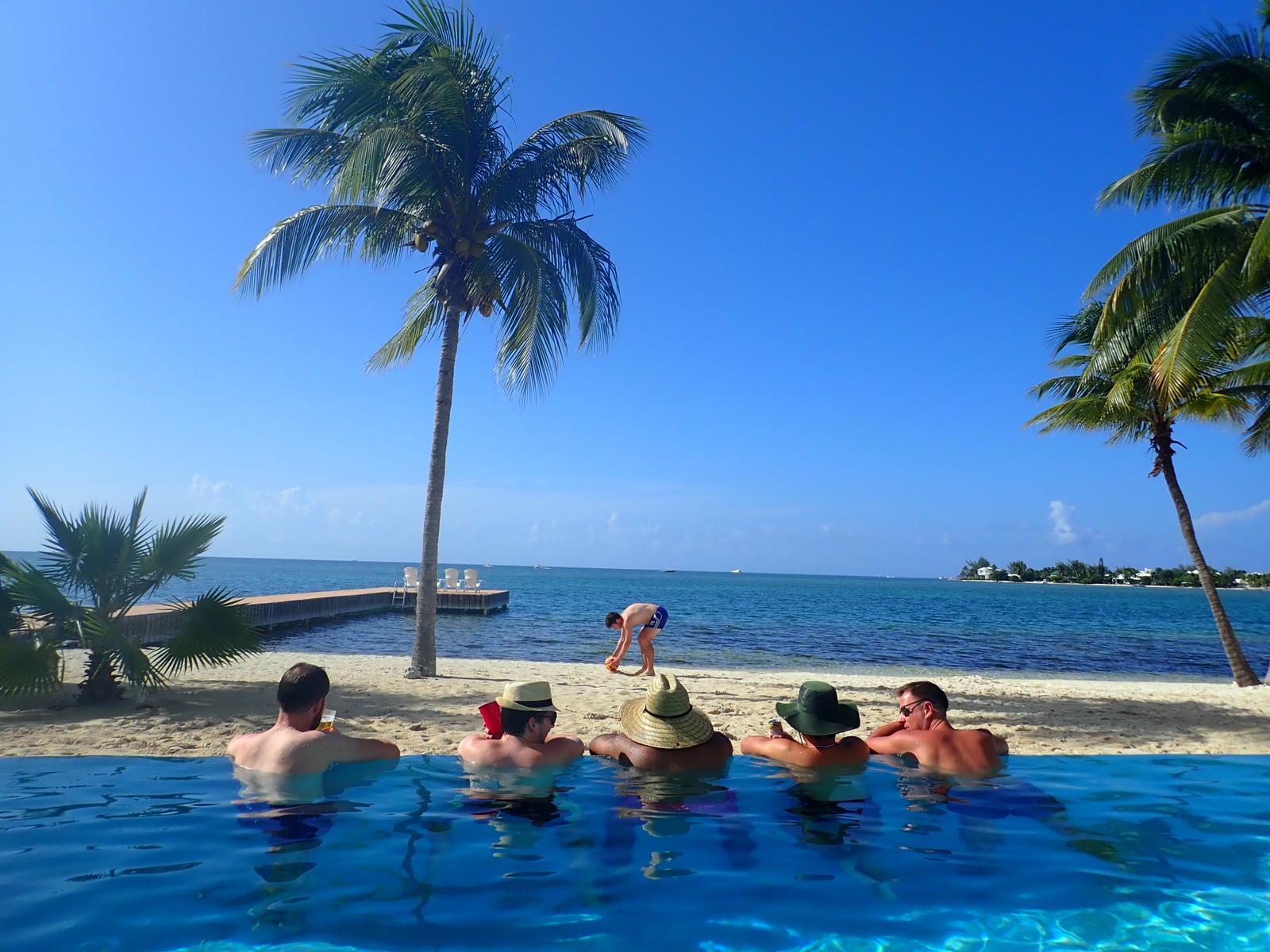 Do you meet many people from Ireland or Laois where you're living now?
Not too many Laois here that I know of  except for Steve Still of Ballyroan and Ann Greed of Clonad, but there are a lot of Irish here in general.
Last numbers had over 300 work permits given to Irish, and that does not include Irish that have got residency or people of Irish parents that were born here.
Given a lot of financial services jobs in Ireland match very similarly with Cayman, there tends to be a constant flow of Irish here.
Audit, fund accounting, compliance and now construction is very popular here and Ireland is probably seen as an ideal spot to pick up qualified and well educated staff that might want to get out of Dublin for a few years.
While there are not many Laois people here, we are surrounded by Offaly and Cork people. The Dubs too, whose jerseys come out of the woodwork around the all-Ireland final.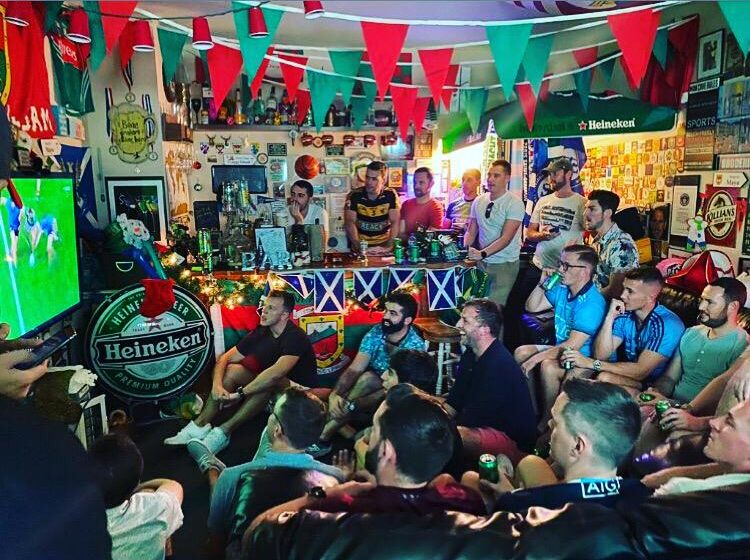 What do you miss most about Ireland?
The obvious ones are family and friends, I think everyone can note that who is away. I have a niece and nephew growing up there, and Gemma has a niece who is one who she hasn't been able to meet yet because of travel restrictions.
Football at the start I didn't miss as much. I had a good 12 years with The Heath in and around the seniors and after my last game against Ballyfin, I left with a nasty-ish knock to the knee. But now I am getting a little older (33) and watching the younger lads come through, I wouldn't mind a few games at home with the lads before they finish playing.
The less obvious stuff, food is a huge change. Everything here is processed and shipped for days in large containers. It's impossible get a good scone, which I lived on for years in Dublin.
A decent pint is also non-existent here, the Guinness in the Caribbean is not the same as Treacy's. Time difference is also a bit of a shock.
Falling out of bed early in the morning to watch a match on telly, or the fact that the Champions League games are in the middle of our working day can be annoying.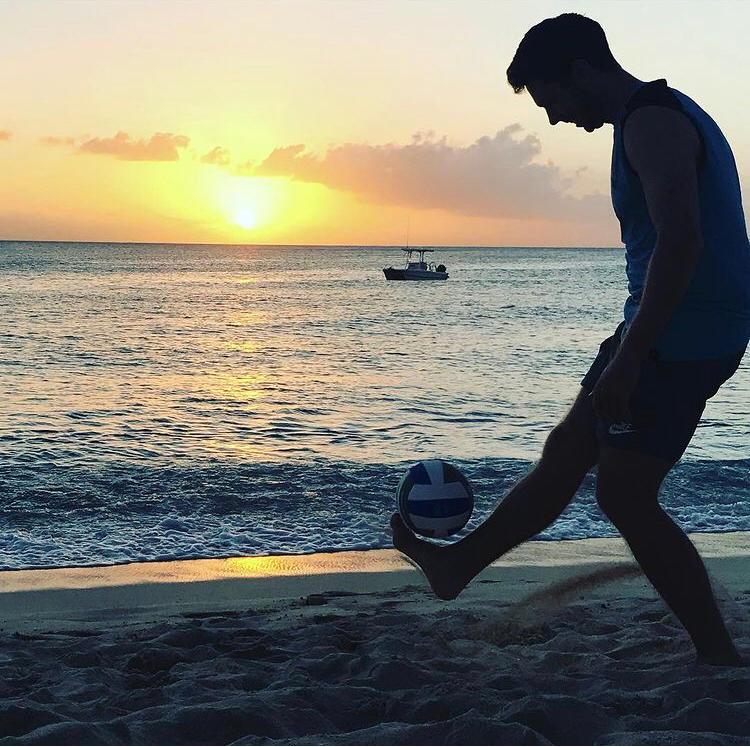 Will you return to live in Laois at some point in the future?
Ireland, most definitely. Laois is another question. Gemma is from Fermanagh and our jobs are typically based in and around Dublin or other cities.
But in saying that, Covid has opened the door to certain days working from home so it's going to be impossible to predict.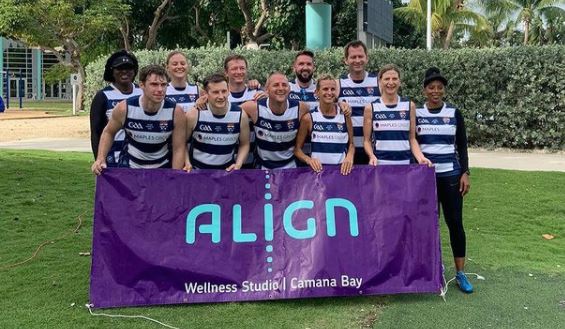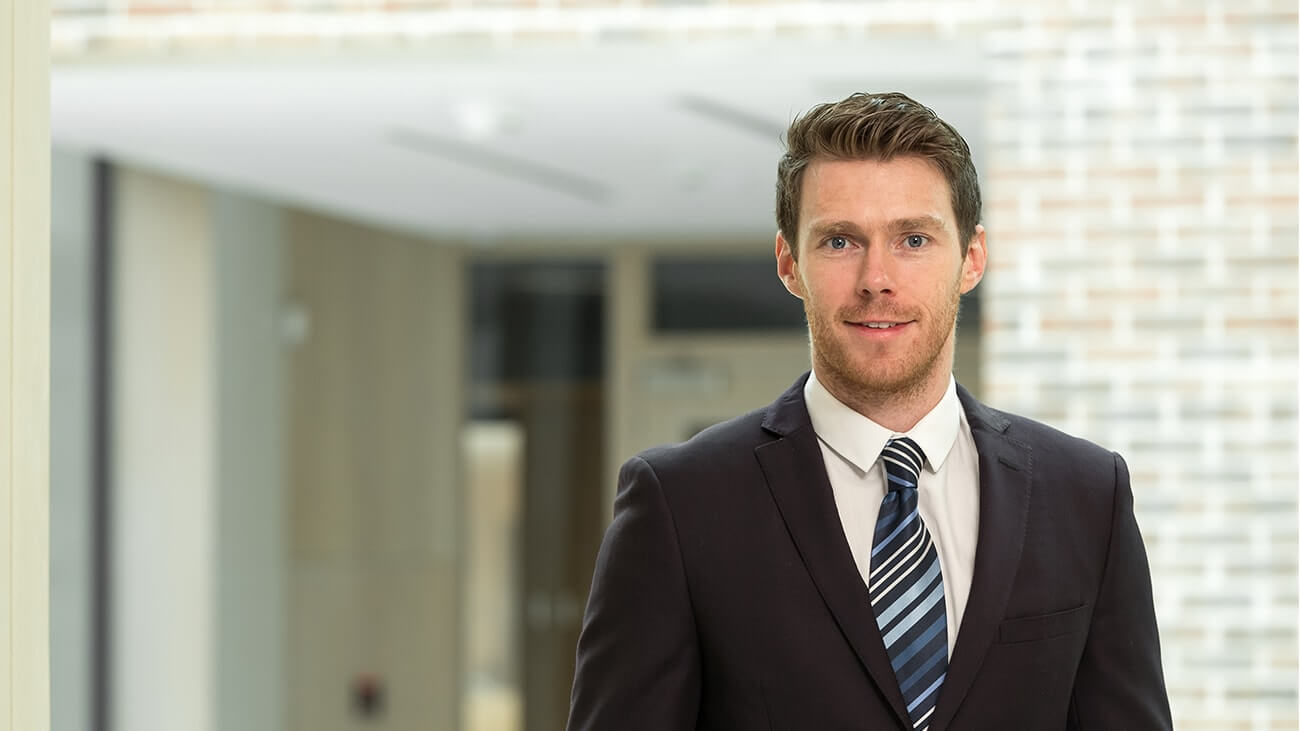 If you are from Laois and living abroad please get in contact with us to tell your story.
Anyone who is interested can contact us on any of our social media channels or email us on news@laoistoday.ie.
SEE ALSO – Widespread disappointment as three Bank of Ireland branches in Laois to close