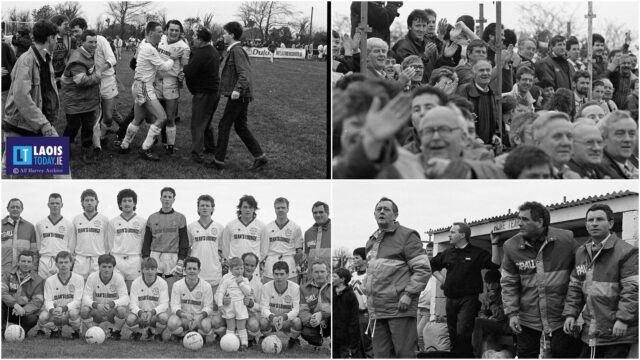 It may be 30 years ago this month but the memories are still vivid.
On two Sundays in March of 1991, Portlaoise AFC played in the FAI Cup for the first and – to date – only time in the club's history.
For those involved, none of them had ever seen anything like it before. And they never had days like it again. It was a real once-in-a-lifetime experience.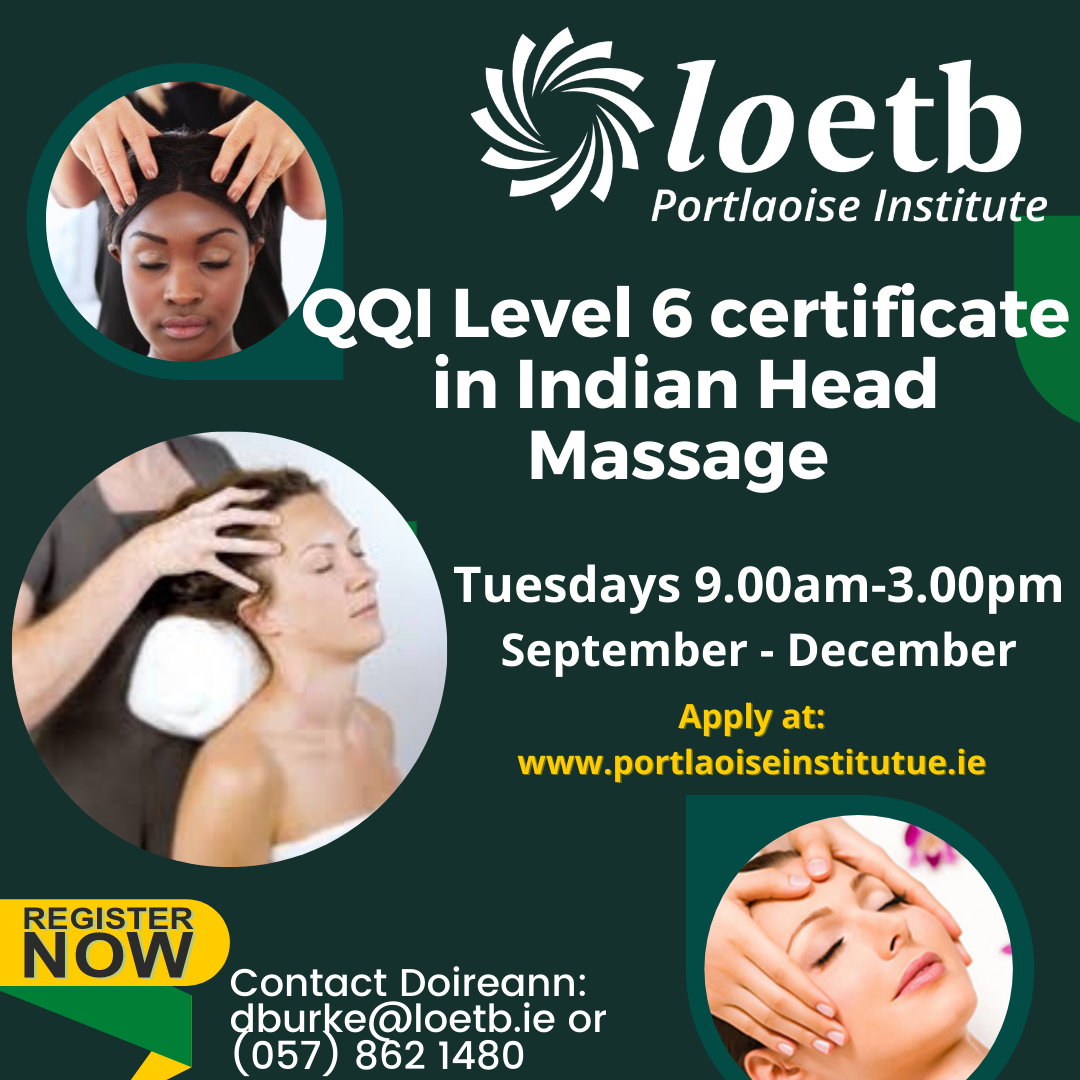 For years they'd been used to playing in front of a handful of supporters but on those two days – when they first beat Home Farm, before losing in heart-breaking fashion to Kilkenny City – thousands flocked to Rossleighan, their home grounds on the Mountmellick Road that didn't even have dressing rooms at the time.
The detail of that era make for such charming, good-humoured memories.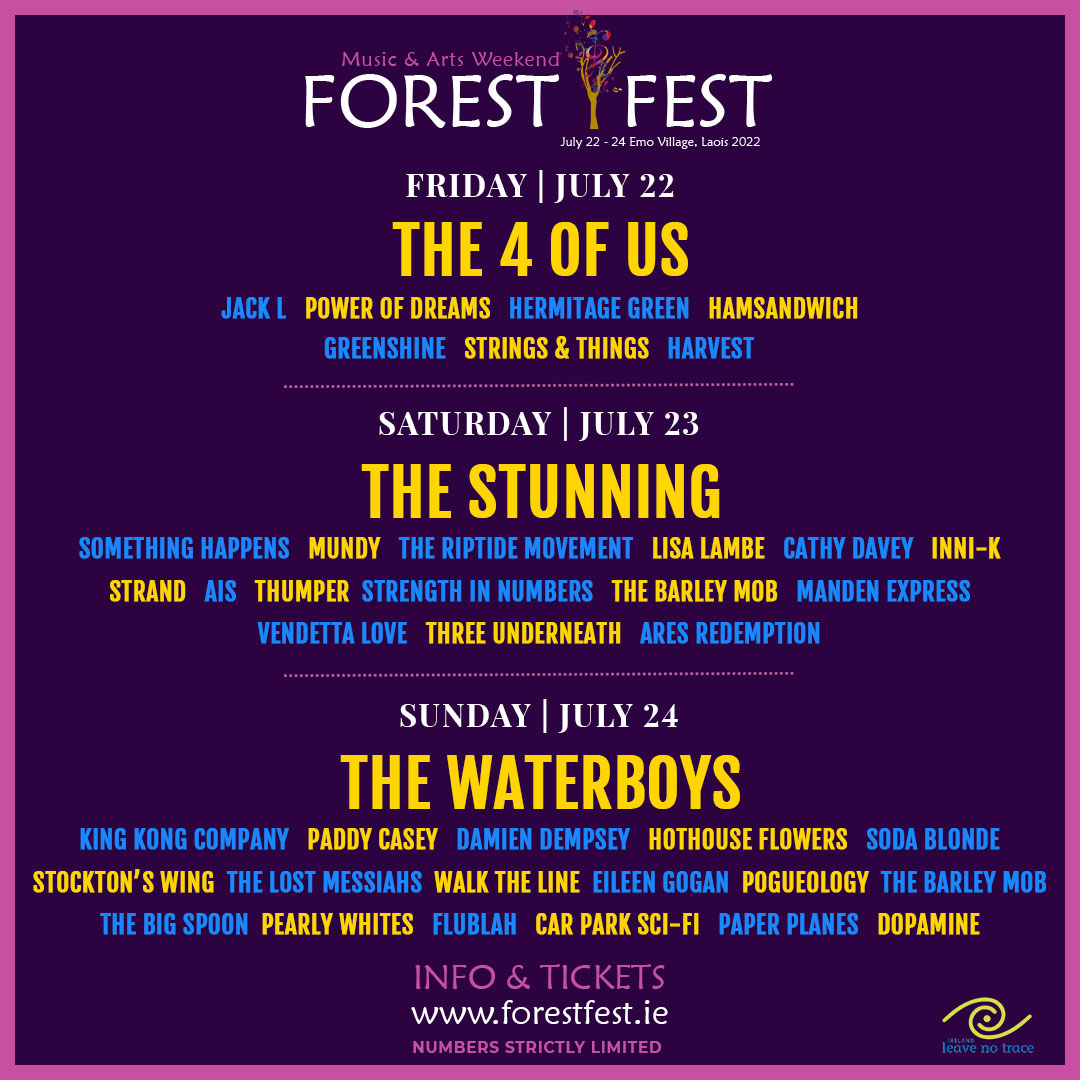 Temporary scaffolding had to be erected around the pitch to accommodate the crowd and small square bales of hay and straw were used for seating. Many of the players got time off work to help out in the days leading up to the games.
Because there were no dressing rooms, the teams instead togged out at the squash courts on the Ballyfin Road – owned by club stalwart Seamus O'Brien – and were then bussed down to the pitch.
They can still see the supporters streaming into Rossleighan before the game and then queueing for autographs the day they trounced Home Farm 3-1. A Home Farm team that were managed by former Ireland international Ray Treacy.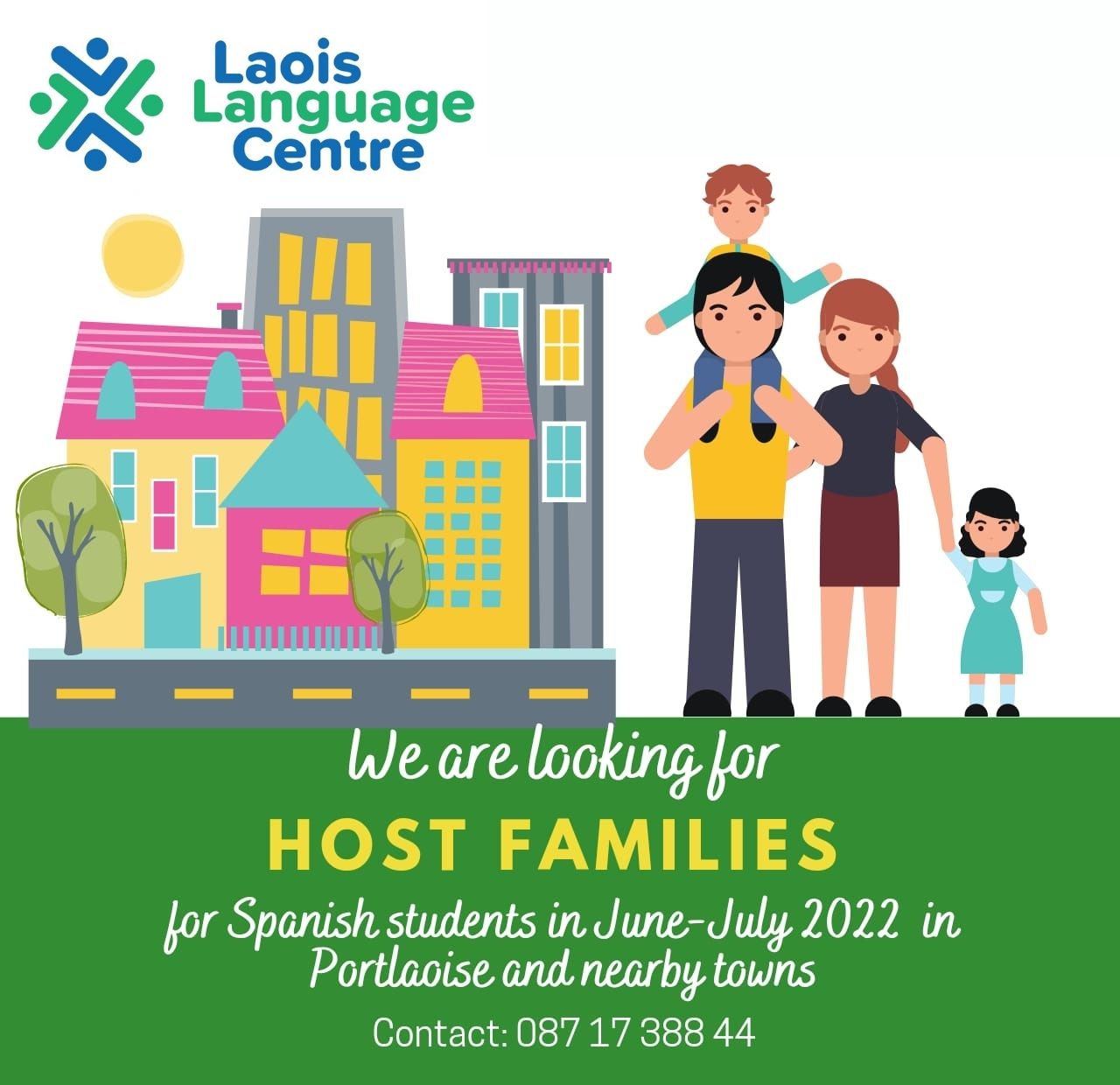 There was 1,800 there the day of the Home Farm game; two weeks later over 4,000 showed up to watch them play Kilkenny City in the second round.
That day they were 2-1 up with ten minutes to play. They lost 3-2. Kilkenny's winning goal was a freak score that still haunts goalkeeper Ger Dunne, then still a teenager.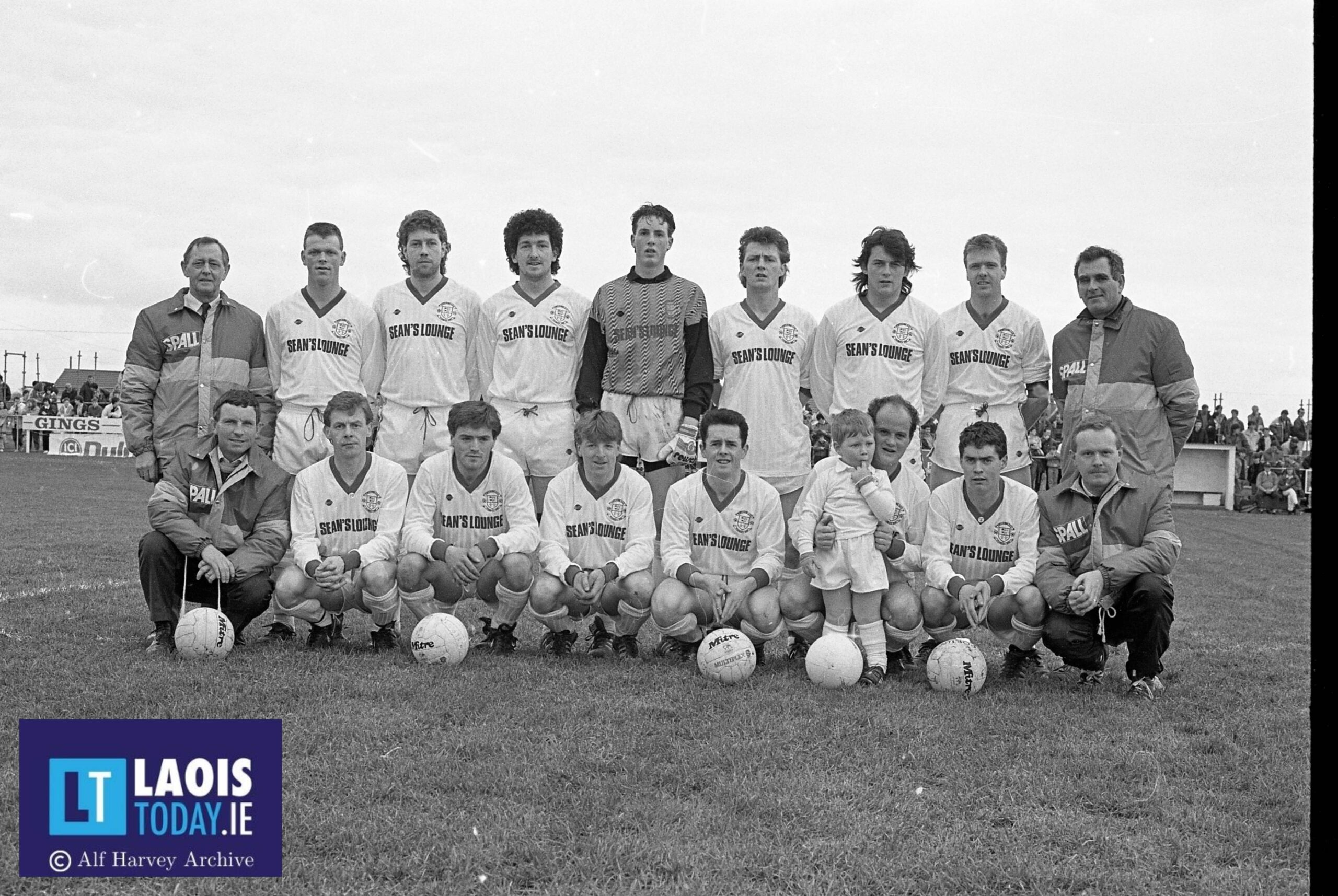 But their journey and their story started long before that.
The club was founded in 1966 and flittered between the Counties League and the Dublin-based AUL.
They hadn't dominated the local scene by any means but they were tempted by the higher standard AUL league in 1984.
For a couple seasons they held their own but the appointment of Christy Cahill Senior as manager in 1988 saw a significant upturn in fortunes.
"After a strong finish to that season Portlaoise were in confident form starting the 1989 campaign, and went through the season unbeaten to take the Division 2 title in style," remembered the club in an article in 2015.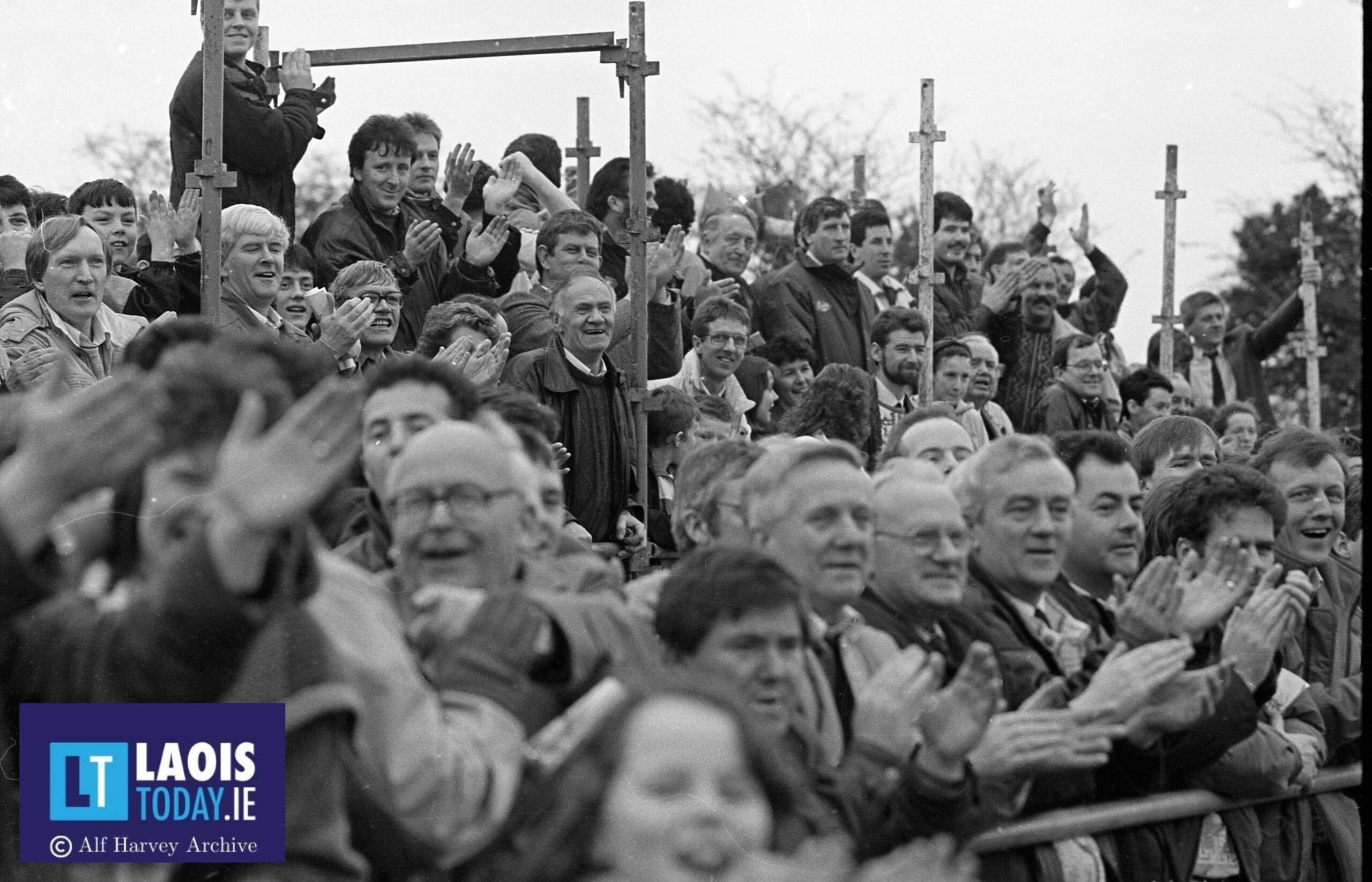 "The step up to the Premier 'C' Division was seen as a big step, but the team rose to the challenge in style, and despite only one league defeat they had to meet Ballymun United in a play off in Tallaght.
"Again they dug deep to record a fantastic 6-1 victory to take a second title in a row.
"Portlaoise were now offered a place in the newly formed Intermediate division. After some major reservations the decision was made to take up the challenge, and what a historic turning point it was."
That allowed them into the FAI Intermediate Cup, a high standard competition in its own right but one that also carried qualification for the FAI Cup proper.
All of that was a long way off when they started out in late September but it was to be the beginning of an incredible journey, one that would see them play seven games – three replays and an extra time – to reach the first round of the FAI Cup.
In all they'd play 10 games in the FAI Intermediate Cup that year only missing out on a final place due to a Gary Seery goal (who'd later become Chief Executive of the FAI) in a semi-final loss to the famed St Joseph's Boys club.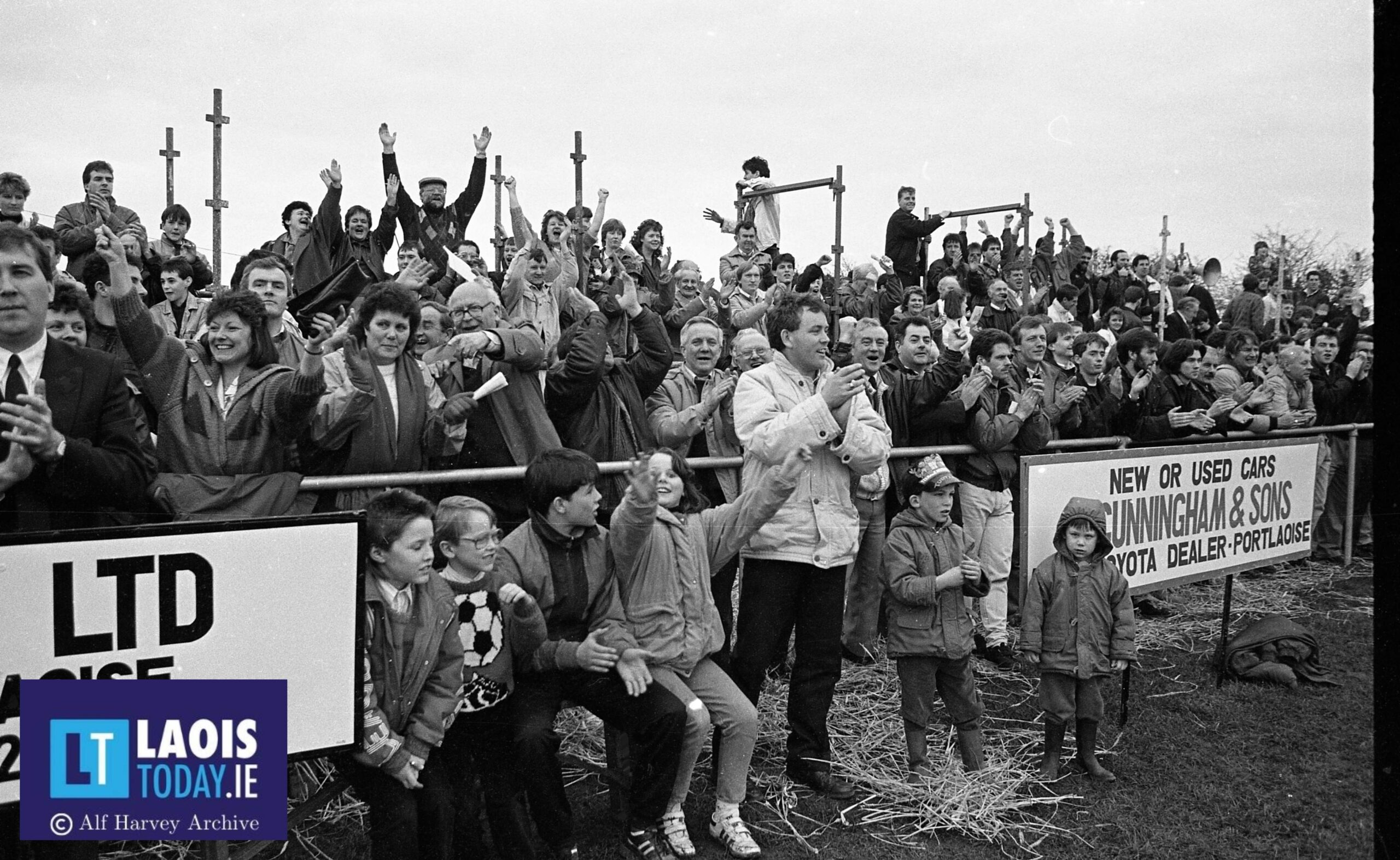 First up was an away trip to Whitehall, a non-descript 0-0 draw but Portlaoise were up and running when they won the replay 2-0, the goals coming from Kevin Conroy and main dangerman John Loughlin, who had broken the 40-goal mark in each of the previous two seasons.
Still the Leinster Express report, submitted by club PRO Seamus O'Brien, wasn't overly glowing. "Portlaoise are through to the second round but their progress will surely be halted unless they show much better form than they did in this game," read the opening paragraph.
"The quality of football on offer was mainly poor and overall the game was a big disappointment … far too many players are not playing up to scratch."
In the next round they needed a replay again, throwing away a 2-0 lead with ten minutes to go against another Dublin side Midland Celtic. In the replay they went 1-0 down early on but goals from Kevin and Gordon Conroy saw them through 2-1.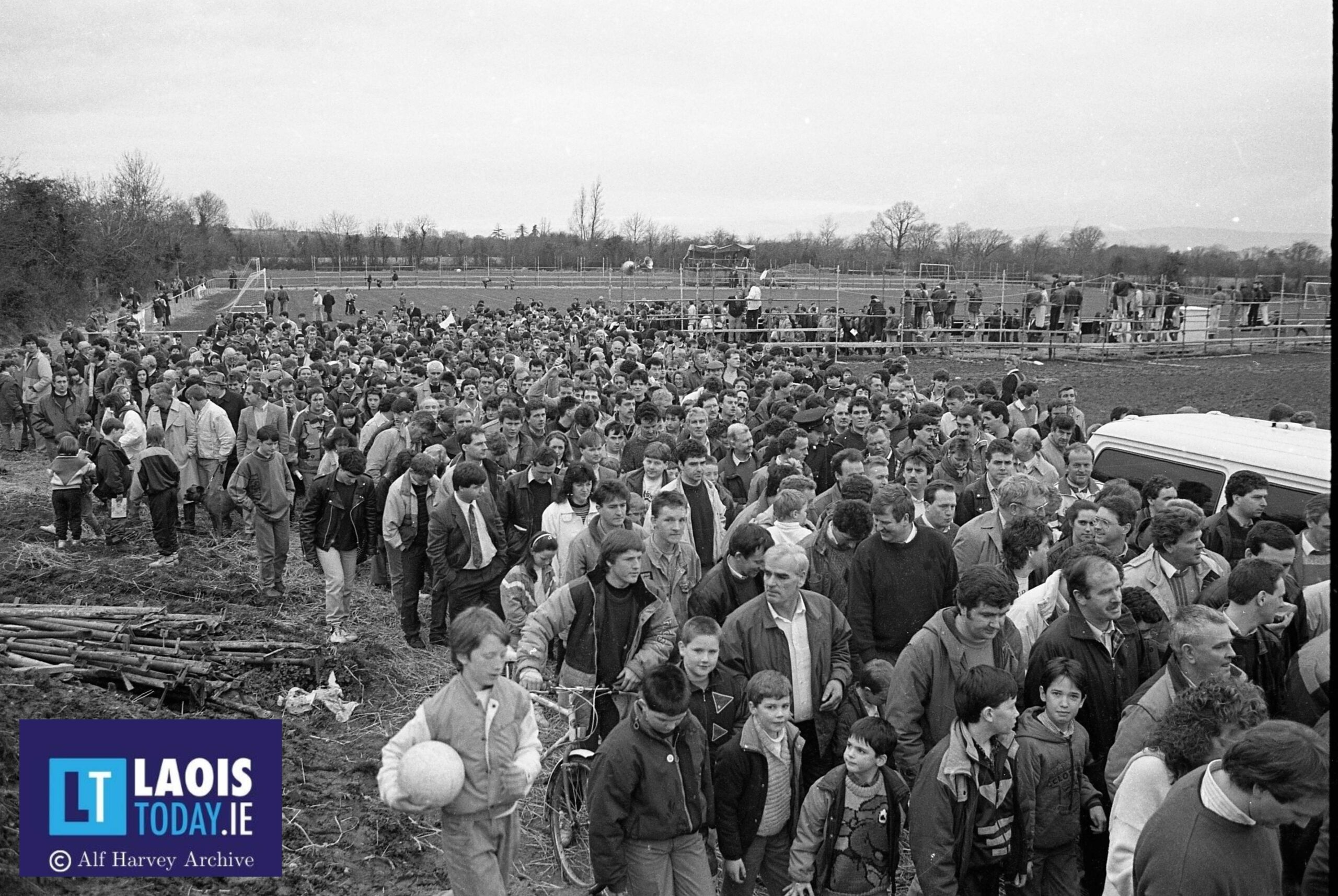 Next up was a trip to Drogheda, a game that has gone down in club folklore for so many reasons.
"The club would never be putting us up the night before," explained Loughlin on this week's LaoisToday Down Memory Lane Podcast which will be available to download on Monday. "We'd be going up the morning of it and that would be it.
"But somehow we got around going up and staying up the Saturday night. Christy couldn't go because he was working in the Telephone Exchange at the time so he was going to be working nights and come up the next morning.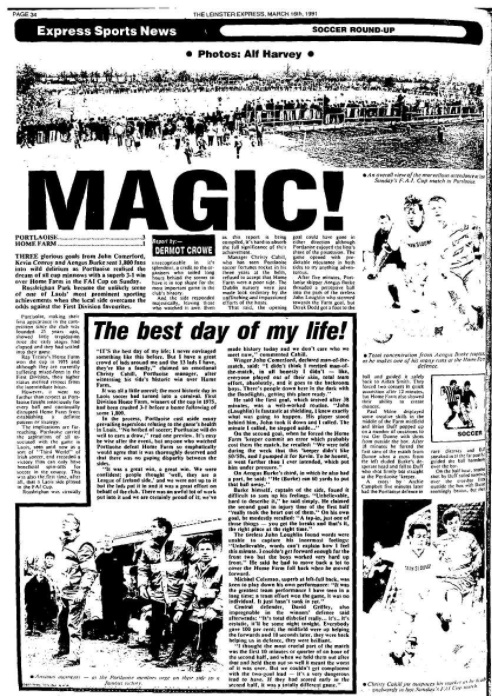 "So he sent Thomas Timmons up to mind us," remembers Loughlin.
"We got to Drogheda at half 8 and we had Thomas tucked away in bed at half 9 and we were all out on the beer that night. It was terrible. How we won the next day I don't know. Only for Ger Dunne we would have been murdered.
"A bus came up from Portlaoise the next day to see us and Ger Dunne had an absolute screamer of a day."
"We should have been beat about 8-0," says Con Dunne, one of the experienced members of that squad and Ger's older brother.
"The late Mick Reilly was there with Tommy Timmons to mind us," adds Aengus Burke who was captain of that team.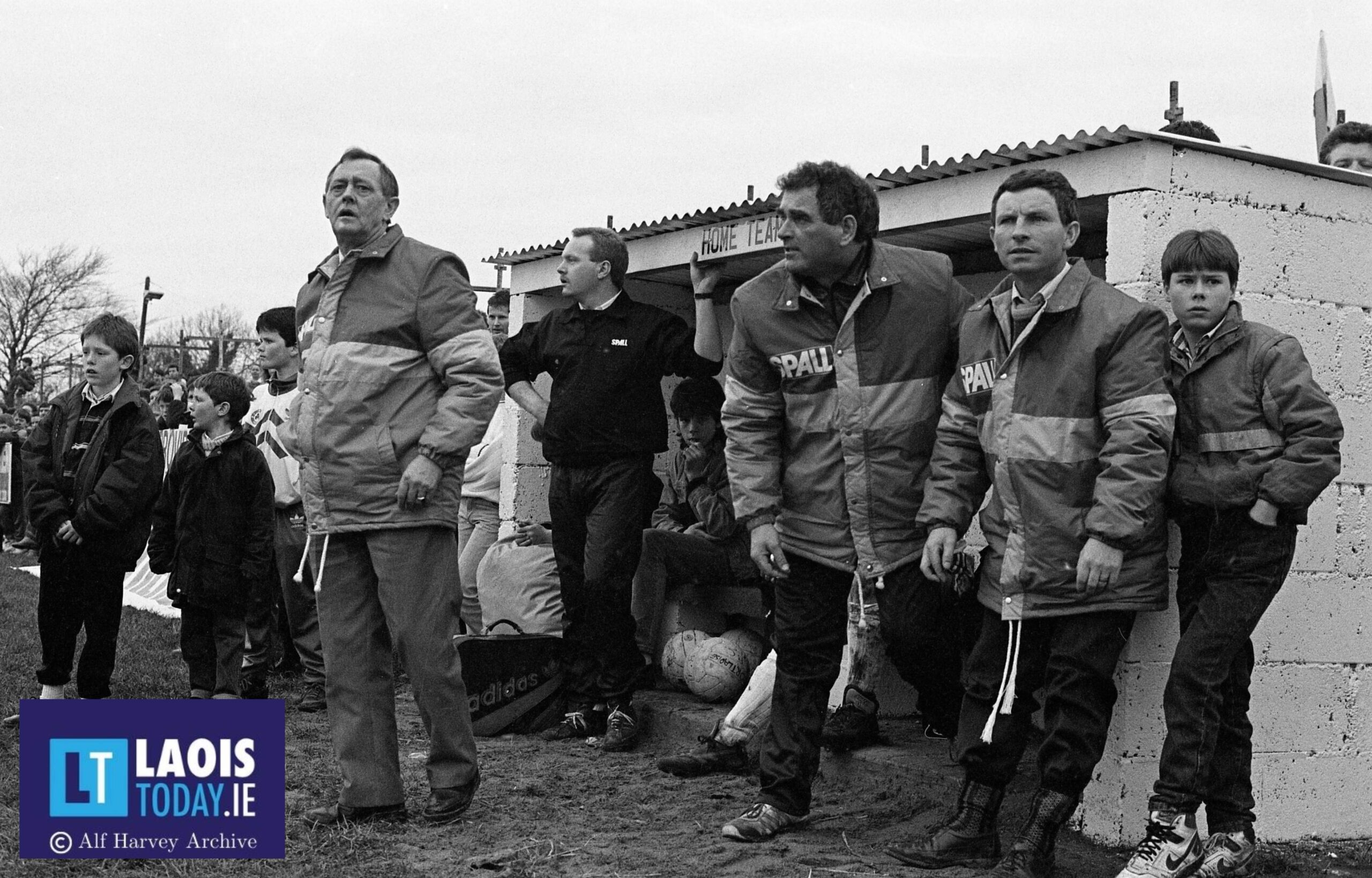 "The lads got them into the pub to watch Match of the Day and as soon as they got tuned in, everyone disappeared"
"I was one of the good lads that went home after the pub but at half 3 the next morning I remember Pat McCormack and someone else bursting into the room and turning over our beds.
"We didn't realise the importance of the FAI Cup but the next day was a real windy day and were 3-0 down at half time and no exaggeration Ger stopped about five dead cert goals.
"The second half I got a corner that went in with the wind and we came back and won it."
As well as Burke, Loughlin, centre-half David Griffey and Johnny Comerford all got second-half goals to help Portlaoise to a remarkable 4-3 win.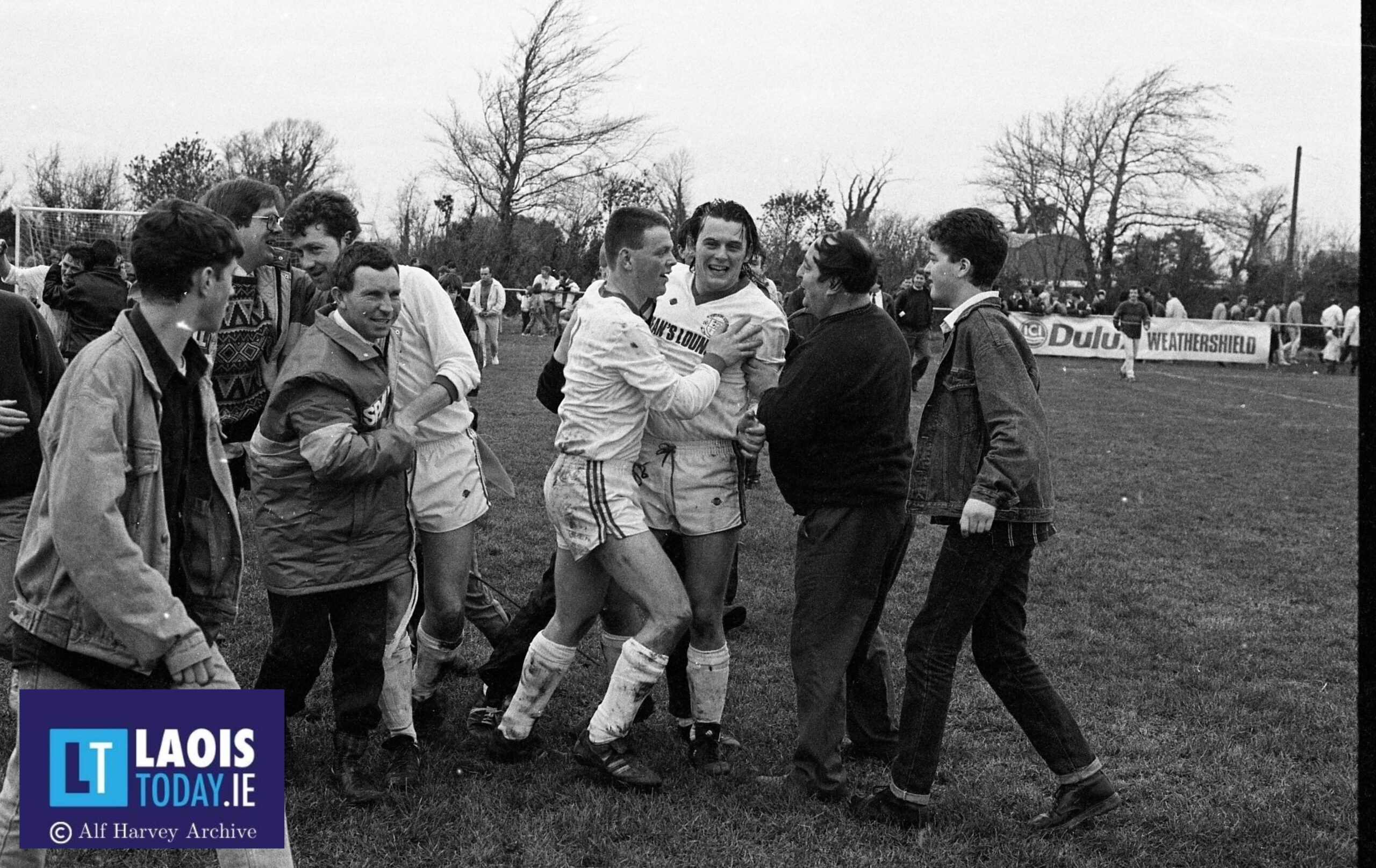 They were now just one win away from the FAI Cup. Lusk Utd stood in their way but Portlaoise were first out of the hat and at home.
But it was now into the middle of December and a freezing cold day threatened a postponement. A postponement meant they lost home advantage, however, and that wasn't something Portlaoise weren't going to give up too easily.
By this stage their support base was growing and an announcement at mass encouraged people down to Rossleighan to help clear the field of snow.
The game went ahead but was another draw, 2-2 again, Portlaoise twice coming from behind in a cracking game and earning a replay thanks to goals from Kevin and Gordon Conroy.
It was off to Lusk a week before Christmas to see who would make it through – both to the FAI Cup itself and to the quarter-final of the Intermediate competition.
Again Portlaoise went down early before Johnny Comerford drew it level in the second half and it finished 1-1 and headed to extra time.
Portlaoise again went behind only for Burke to level it. Lusk missed a great chance to win it when Pat McCormack heroically headed an effort off the line and moments later Loughlin fired home the winner.
"I remember Sean Delaney, lord have mercy on him, lying on the pitch in a suit celebrating," recalls Loughlin.
"The president of the FAI was Michael Hyland and Sean was jumping up on him. It meant so much to Sean. He was a trustee of the club. It was a great day."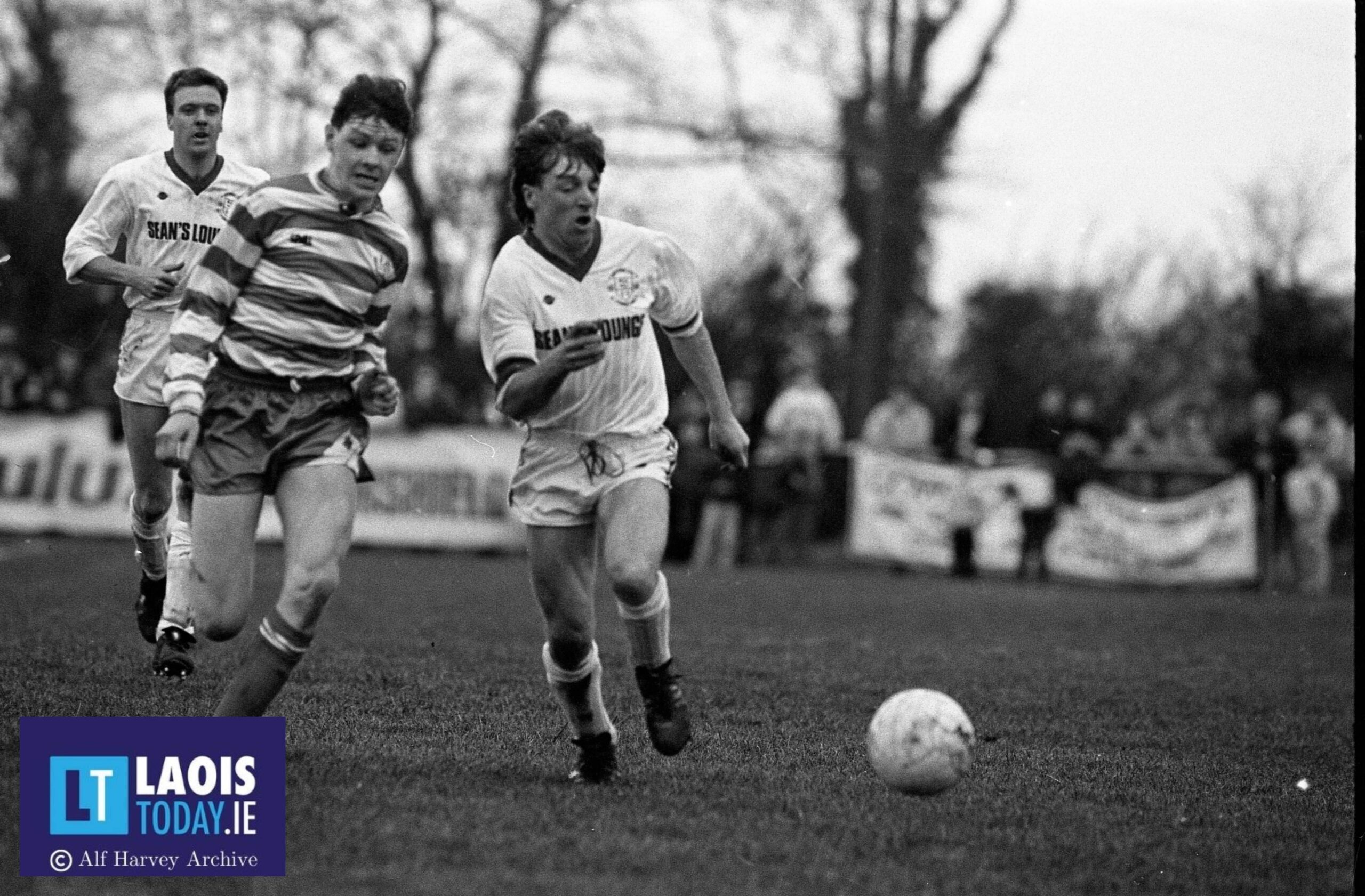 By now the Leinster Express was giving over more space in the paper to this adventure.
"Magnificent Portlaoise score historic win," was the headline on the issue of December 29.
After Christmas Portlaoise beat Cork side Midleton in the quarter-final of that competition, again after a replay, before losing to St Joseph's Boys in the semi-final to a last minute winner.
But they still had plenty to play for and the excitement was really only getting going.
Home Farm were the visitors for the opening round of the FAI Cup on the 10th of March.
A big effort, though, was needed to prove to the authorities that Rossleighan was up to hosting a game of this magnitude.
Rossleighan had only been opened a couple of years previously and was still basic enough. Portlaoise availed of the hospitality of the rugby club and sometimes trained out in Togher – and there was even talk that the Home Farm game itself might be played there.
But Rossleighan was spruced up and ready for its big day.
The health and safety standards weren't what they are now and Portlaoise pulled out all the stops to make sure they could cater for the expected crowd.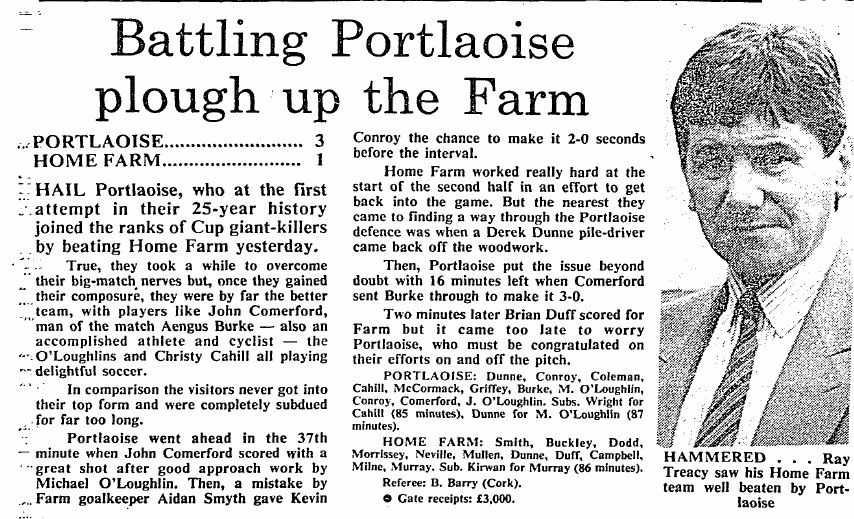 "We got this lovely scaffolding. Nowadays you'd be thrown in jail for using it," laughs Aengus Burke. "Lads hanging out of it and bales of straw, how nobody got injured was a miracle .. it was really a county event at that stage."
"I remember the week leading up to it we were all down in Rossleighan, anyone who could get off work was down there to put up the scaffolding," adds Con Dunne. "The buzz was just something else."
And Portlaoise lived up to the hype with Burke, Comerford and Kevin Conroy all scoring to put them 3-0 up before Home Farm got a late consolation.
"Magic," was the one word headline on the Leinster report, written by Dermot Crowe now of the Sunday Independent. "The best day of my life," said manager Christy Cahill. "I never envisaged something like that before. It was a great win, a great win."
"It still sticks in my head," says Loughlin.
"We were heading down on the bus and to see all the people heading to Rossleighan – in GAA circles you'd see it all the time but you don't see it in soccer. And then kids … looking for your autograph."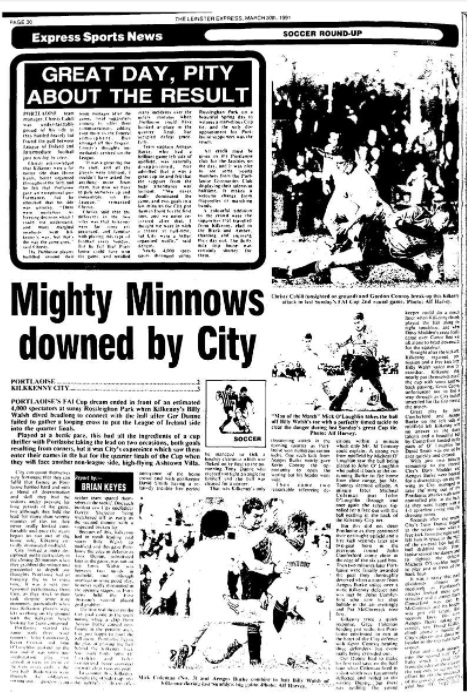 The excitement ramped up a level for the visit of Kilkenny City two weeks later but it was a day when nothing went right for Portlaoise.
Loughlin put Portlaoise one up only for Conor Best to leave it 1-1 at the break. David Griffey put Portlaoise back into the lead and Portlaoise had two goals disallowed before Kilkenny then got two late goals to win 3-2.
"We were terribly unlucky," says Con Dunne. "I look back on it regularly. John scored a goal that was given offside and it was 100% onside."
"Definitely we weren't meant to progress that day for some reason," says Burke.
"A little bit of inexperience got us, we didn't know whether to defend or go for it."
"The winner was a horrible goal," adds Con Dunne. "It was a cross that turned into a shot and Ger made a go for it and it went over his head and hit the post and it came out to a lad and he headed it in from about two yards. It was a sickener. A fluke."
"I'm still haunted by the winner," said Ger Dunne on this week's LaoisToday Talking Sport Podcast.
The way the draw worked out, had Portlaoise held on they would have had a home quarter-final against Ashtown Villa, a team from their own division. Kilkenny instead went onto play Shamrock Rovers in the semi-final.
"That's what we missed out on," says Con Dunne. "As good as it was it could even have been better."
Later that year they also qualified for the Leinster Senior Cup where they drew League of Ireland champions St Pat's who were managed by Brian Kerr.
Portlaoise were drawn away but offered to play it at home which would have got another big crowd and Pat's would have been entitled to a large portion of the gate.
"But they wouldn't come down," says Burke. "We went up and played them. We lost 3-0 and we were fuming we lost 3-0. They were League of Ireland champions at the time. We weren't cocky but we didn't fear anybody at that time."
When they look back now, it's with huge fondness of the countless bus trips up and down to Dublin, the nights out, the craic, the joy, the disappointment. But most of all the friendships.
"It's very seldom about the games," says Burke. "You build up the friendships. They are memories that are with us forever."
PORTLAOISE AFC: Ger Dunne, Gordon Conroy, Mick Coleman, Christy Cahill, Pat McCormack, David Griffey, Aengus Burke, Michael O'Loughlin, Johnny Comerford, Kevin Conroy, Johnny Comerford, John Loughlin. Subs: Con Dunne, Sean Wright
The LaoisToday Down Memory Lane Podcast with Aengus Burke, Con Dunne and John Loughlin will be available to download on Monday morning, March 15, from Soundcloud, Apple Podcasts and Spotify. 
SEE ALSO – Talking Sport Podcast: Ger Dunne on FAI Cup run with Portlaoise, senior football success with The Heath and his role with the Irish soccer team