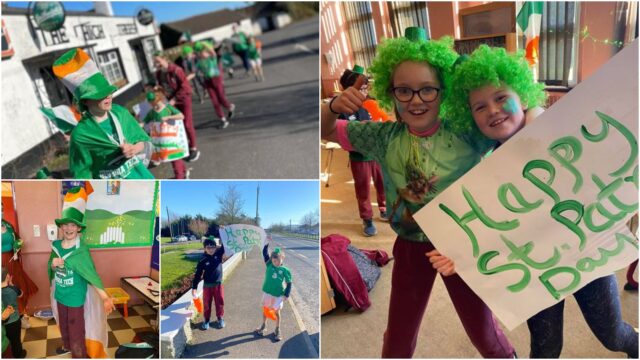 With St Patrick's Day parades all over the country cancelled again this year, one Laois village managed to buck the trend and have their first one ever – and all keeping within the Covid restrictions.
The village of Arles never had its own parade – but this year the students of the local after-school service in Arles NS made a small bit of history.
Under the supervision of Siobhan Lacey, who runs the after school service, the students paraded through the village in the glorious March sunshine on Tuesday afternoon, providing a most welcome distraction for the local residents.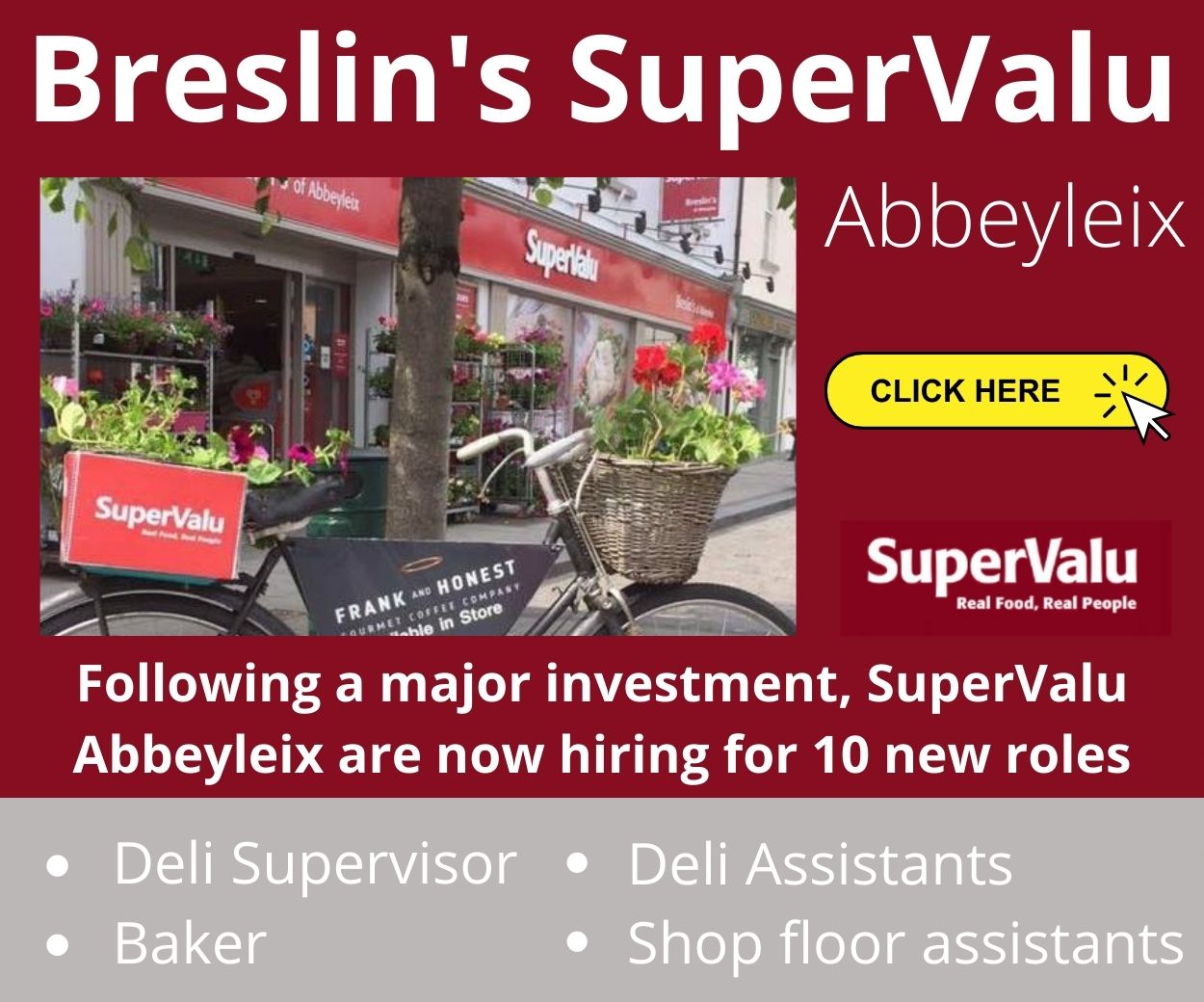 "We had a small St Patrick's day parade with the children and there was great excitement and many smiles as we paraded up and down the little village," explained Siobhan.
"I was also told it was the first parade ever in the village.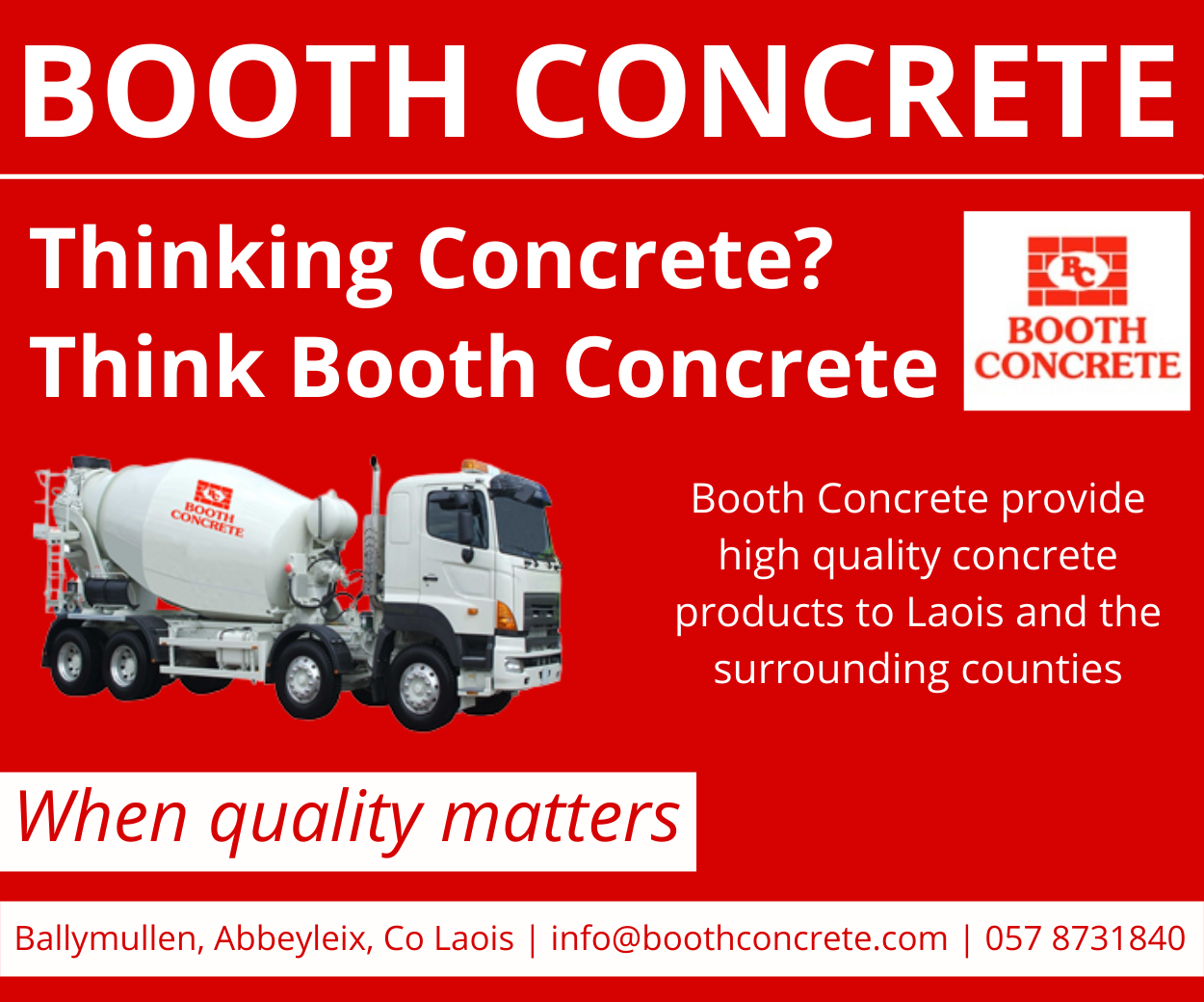 "The locals came out and we got waves from the elderly (all socially distanced of course) and lots of beeps from traffic passing."
And the photos capture what was a really positive occasion.
St Patrick's Day is a big deal in primary schools between making signs, dressing up in green and enjoying the festival atmosphere of our national holiday.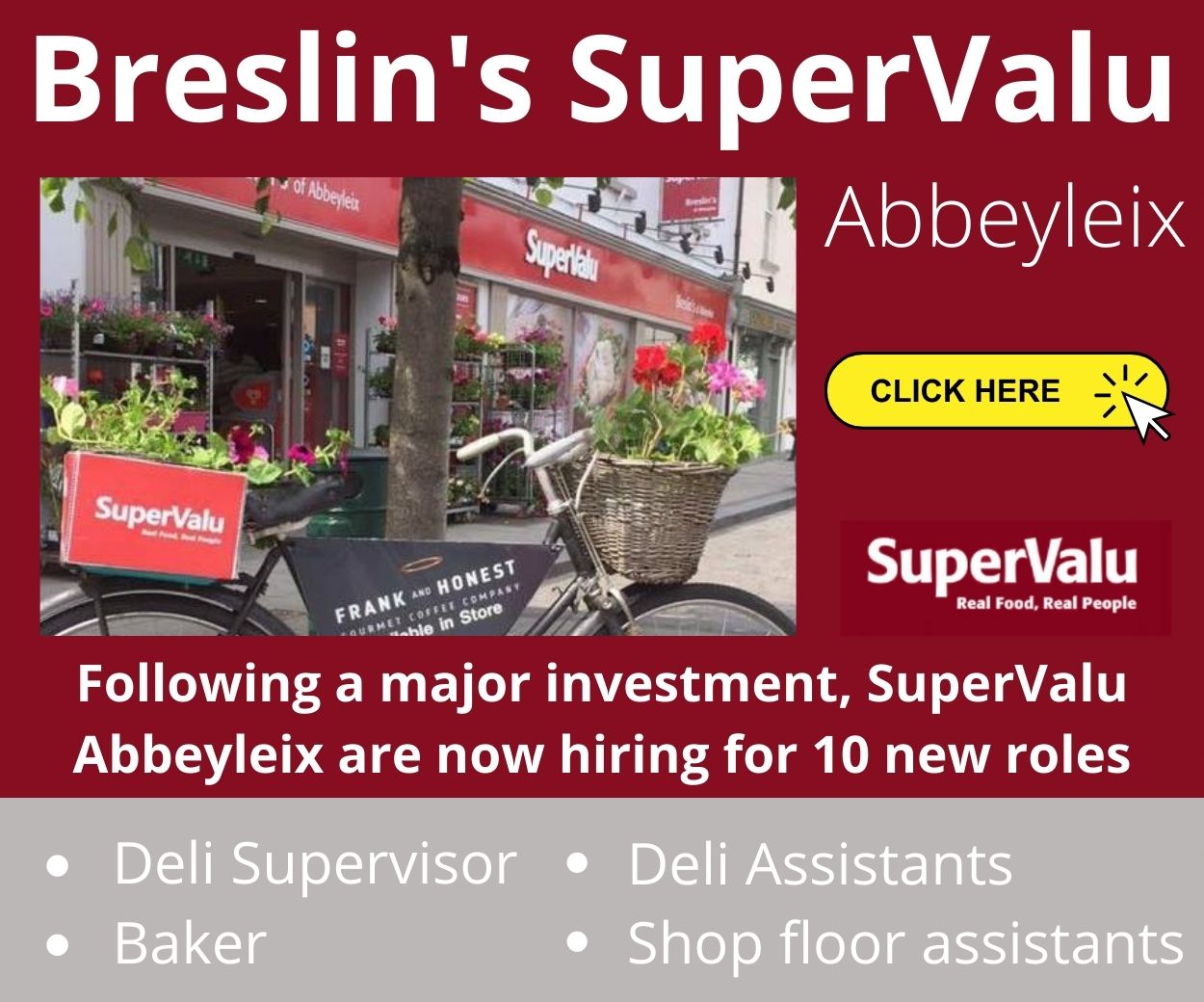 This may have been another scaled-down St Patrick's Day overall but the students in Arles certainly enjoyed their little bit of history.
You can check out a selection of images below.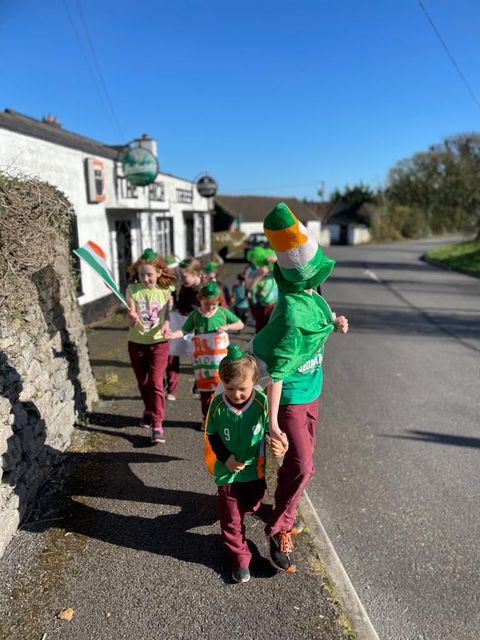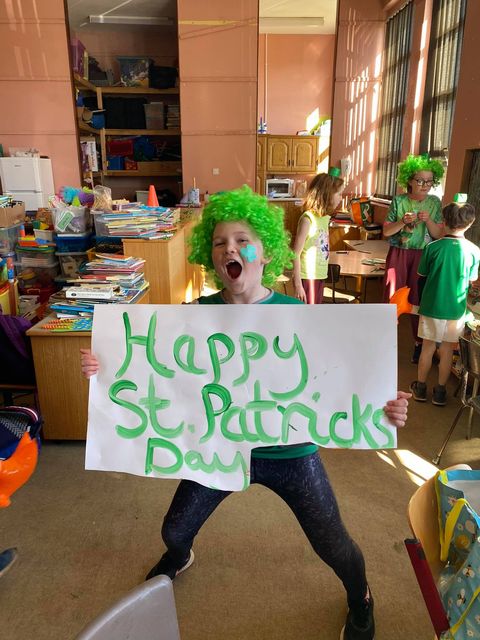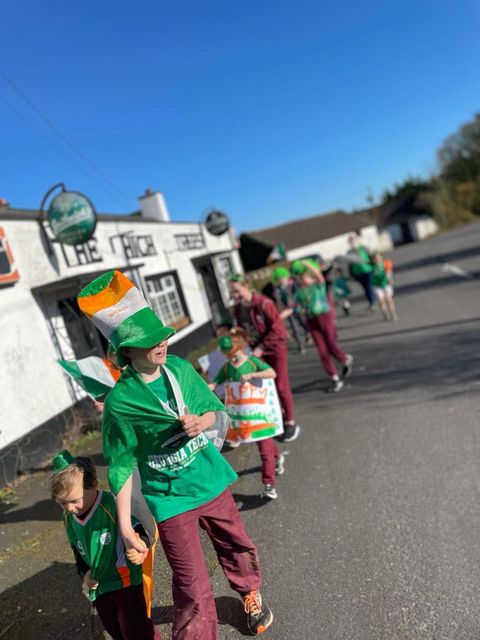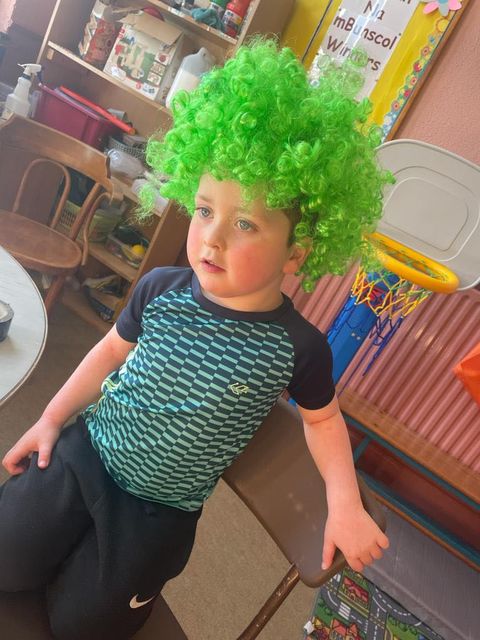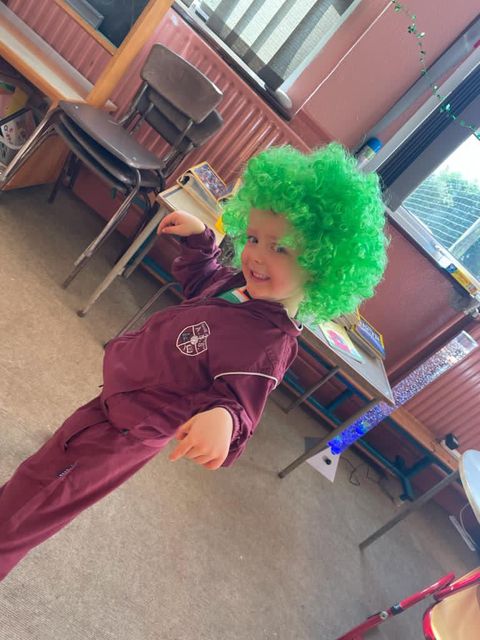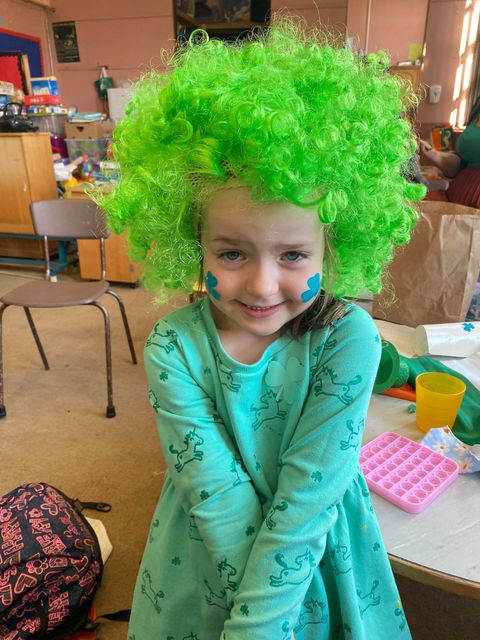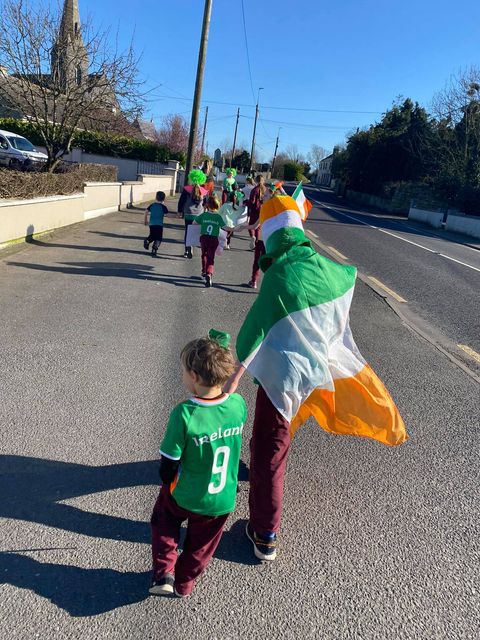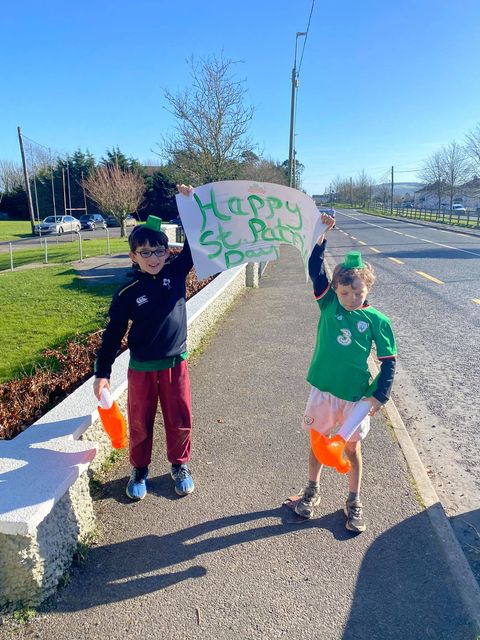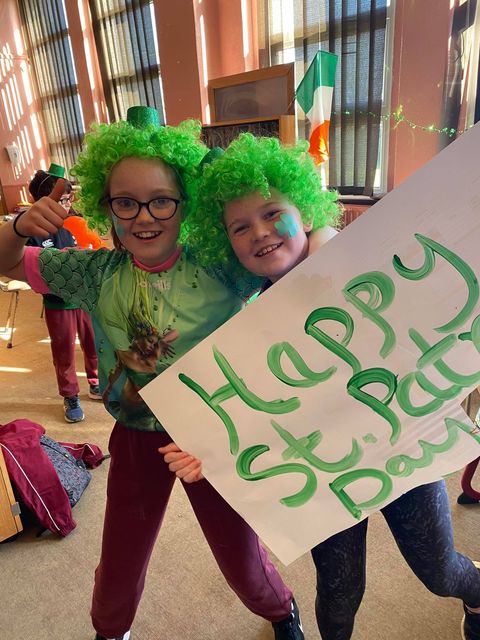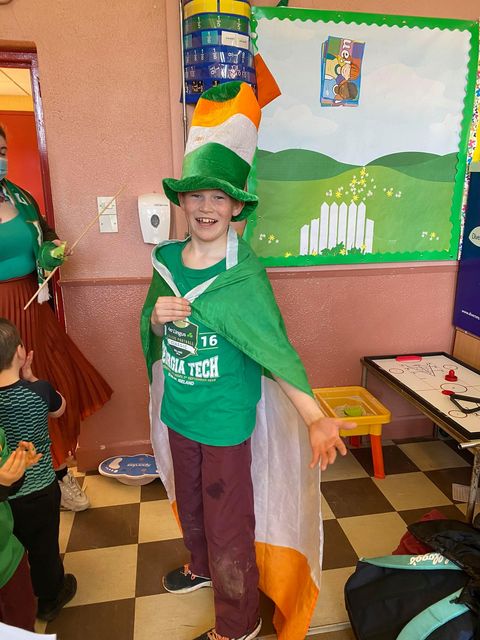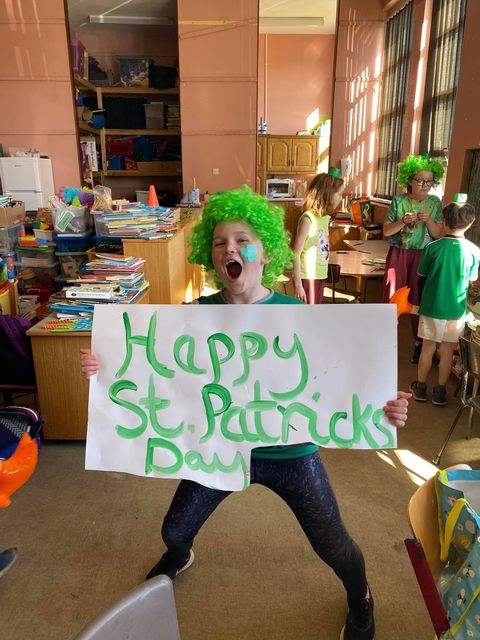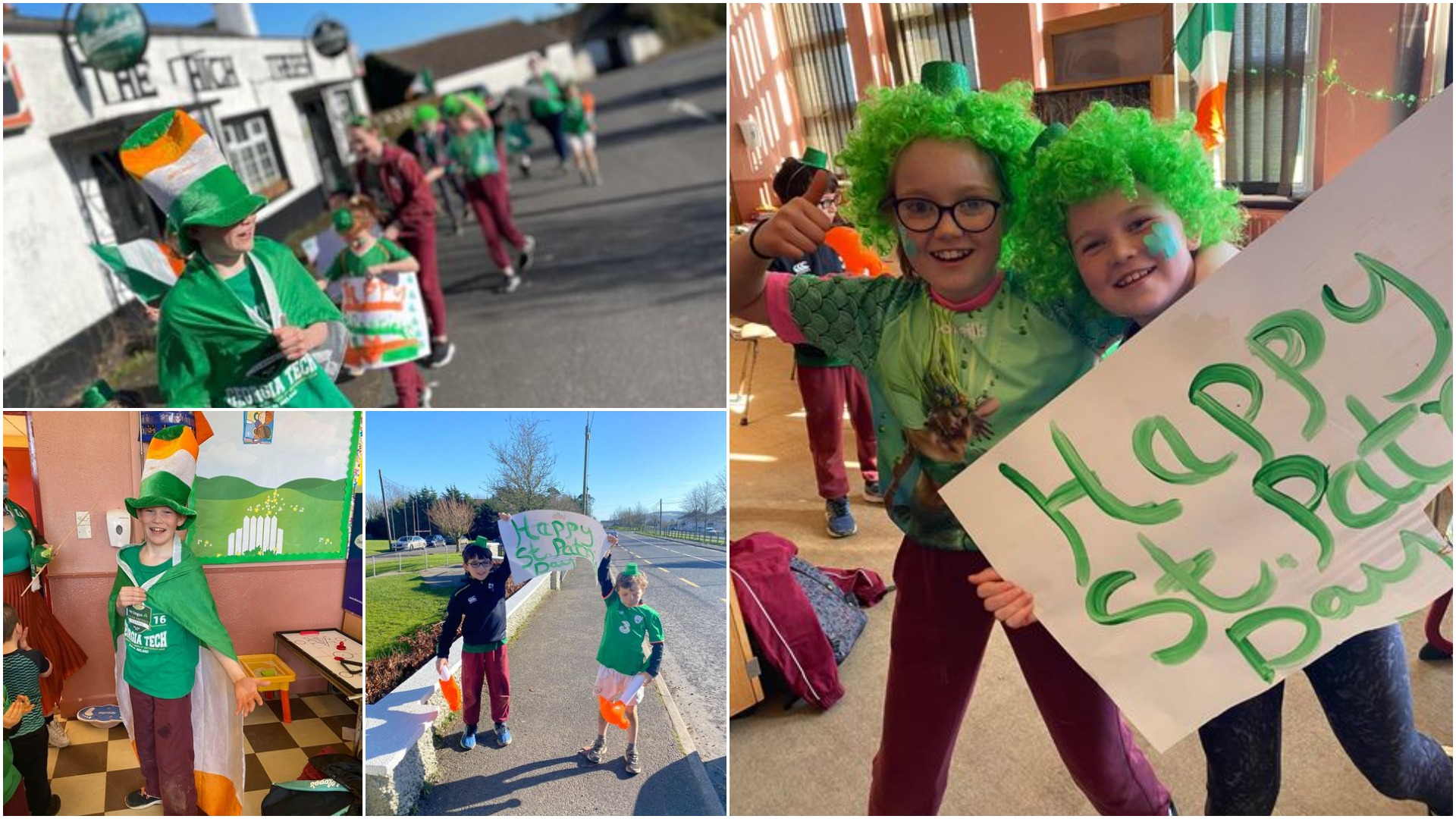 SEE ALSO – In Pictures: Some great photos from around the county as Laois families celebrate another locked-down St Patrick's Day