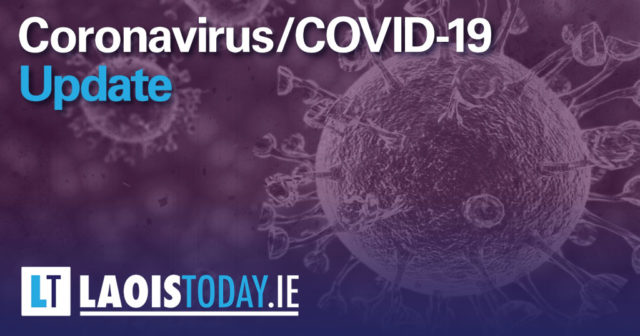 There have been one further Coronavirus-related death and 539 new cases, according to figures released by the health authorities this evening.
Of today's cases 16 of them are in Laois, meaning the county's 14-day rate is now 180.6.
Laois now has the eighth highest incidence rate in the country.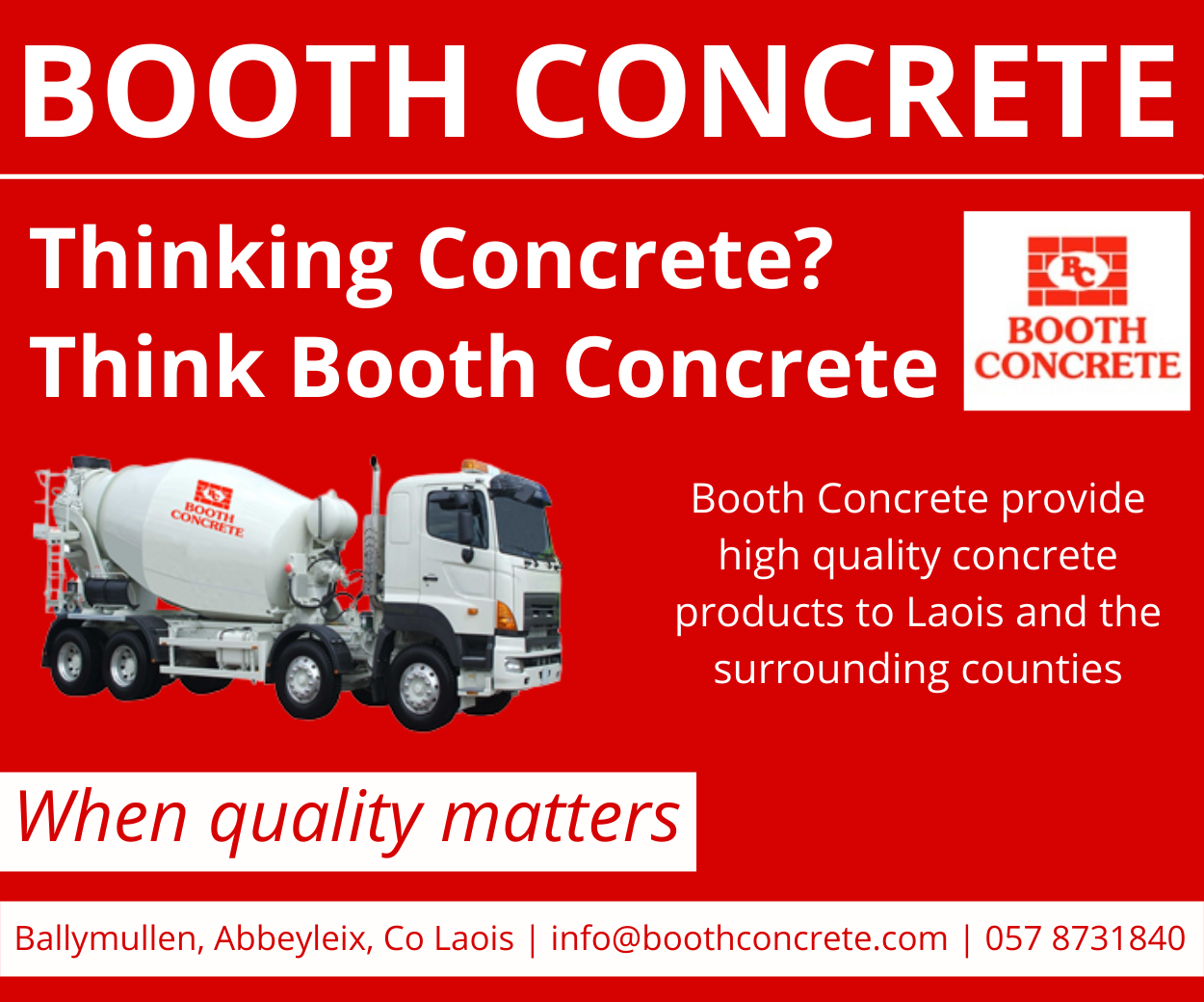 Of the cases notified today:
288 are men / 249 are women
73% are under 45 years of age
The median age is 32 years old
262 in Dublin, 32 in Kildare, 30 in Westmeath, 26 in Galway, 21 in Meath, 21 in Offaly and the remaining 147 cases are spread across 20 other counties
As of 8am today, 331 COVID-19 patients are hospitalised, of which 70 are in ICU. 19 additional hospitalisations in the past 24 hours.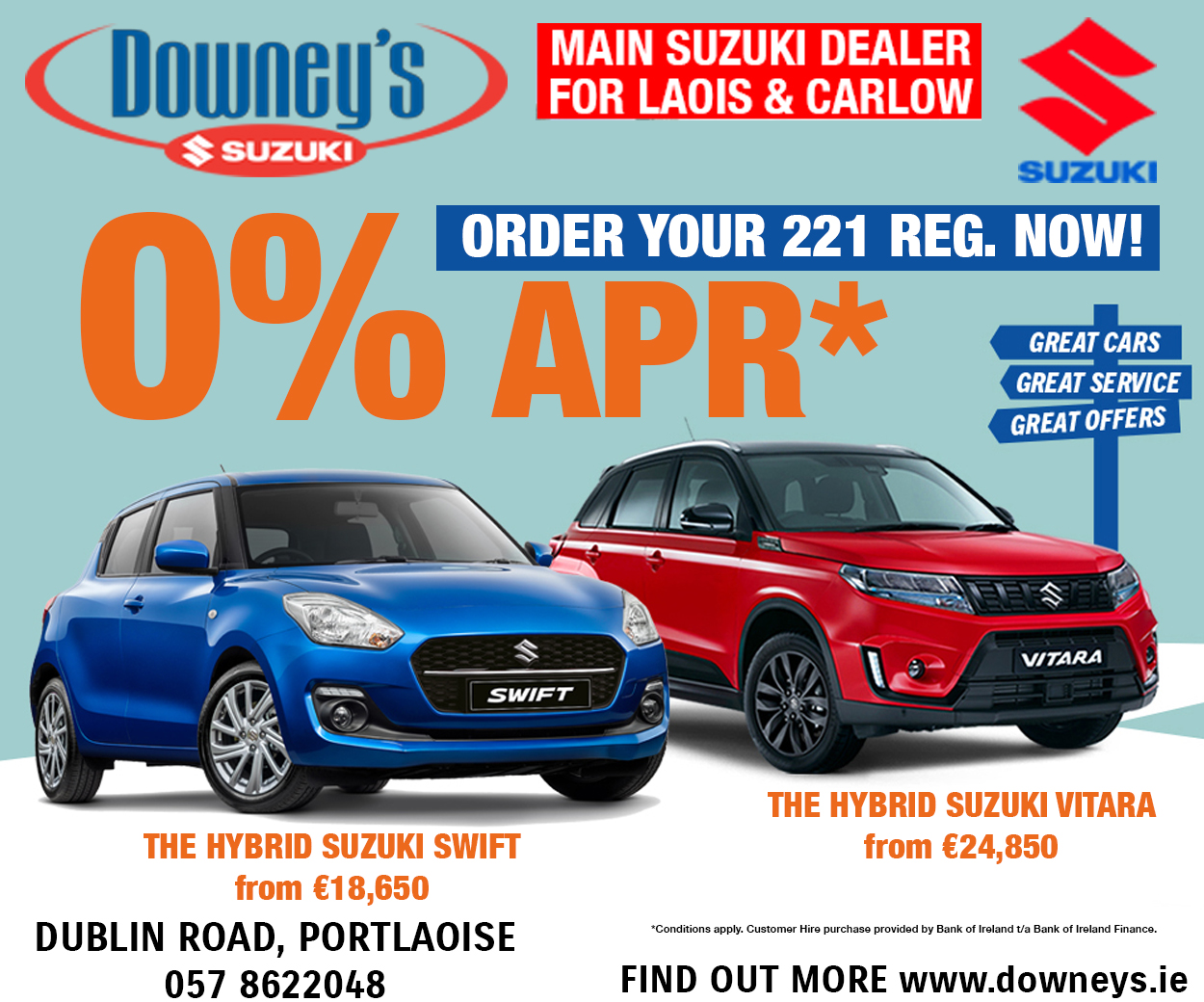 As of March 26th 2021, 786,569 doses of COVID-19 vaccine have been administered in Ireland:
567,023 people have received their first dose
219,546 people have received their second dose
The COVID-19 Dashboard provides up-to-date information on the key indicators of COVID-19 in the community including daily data on Ireland's COVID-19 Vaccination Programme.
New Cases in Laois
March 28 – 16
March 27 – 19
March 26 – 17
March 25 – 15
March 24 – 6
March 23 – 18
March 22 – 8
March 21 – 8
March 20 – 10
March 19 – 5
March 18 – 16
March 17 – 5
March 16 – 6
March 15 – 4
March 14 – 2
14-day case rate in Laois per 100,000 population
March 28 – 180.6
March 27 – 162.9
March 26 – 145.2
March 25 – 129.9
March 24 – 116.9
March 23 – 119.2
March 22 – 99.2
March 21 – 90.9
March 20 – 85
March 19 – 83.8
March 18 – 83.8
March 17 – 76.7
March 16 – 77.9
March 15 – 86.2
March 14 – 81.5
New cases in Laois during past 14 days
March 28 – 153
March 27 – 138
March 26 – 123
March 25 – 110
March 24 – 99
March 23 – 101
March 22 – 84
March 21 – 77
March 20 – 72
March 19 – 71
March 18 – 71
March 17 – 65
March 16 – 66
March 15 – 73
March 14 – 69
SEE ALSO – County Council agree €562,000 sale of Togher land for expansion of Laois business