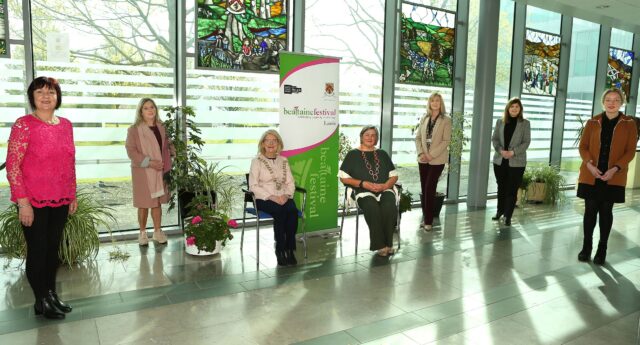 Laois County Council Arts and Library Sections have partnered with the Dunamaise Arts Centre and Music Generation Laois to present a selection of safe and creative projects during the month of May.
The projects will be part of the Laois Bealtaine Festival and with safety in mind, the 2021 Laois programme follows the national theme of Bealtaine At Home with events online, but none the less we hope to have something for everyone to enjoy.
The Arts Office presents Getting Hitched an online comic play sharing memories, storytelling, sing-song, poetry and great fun.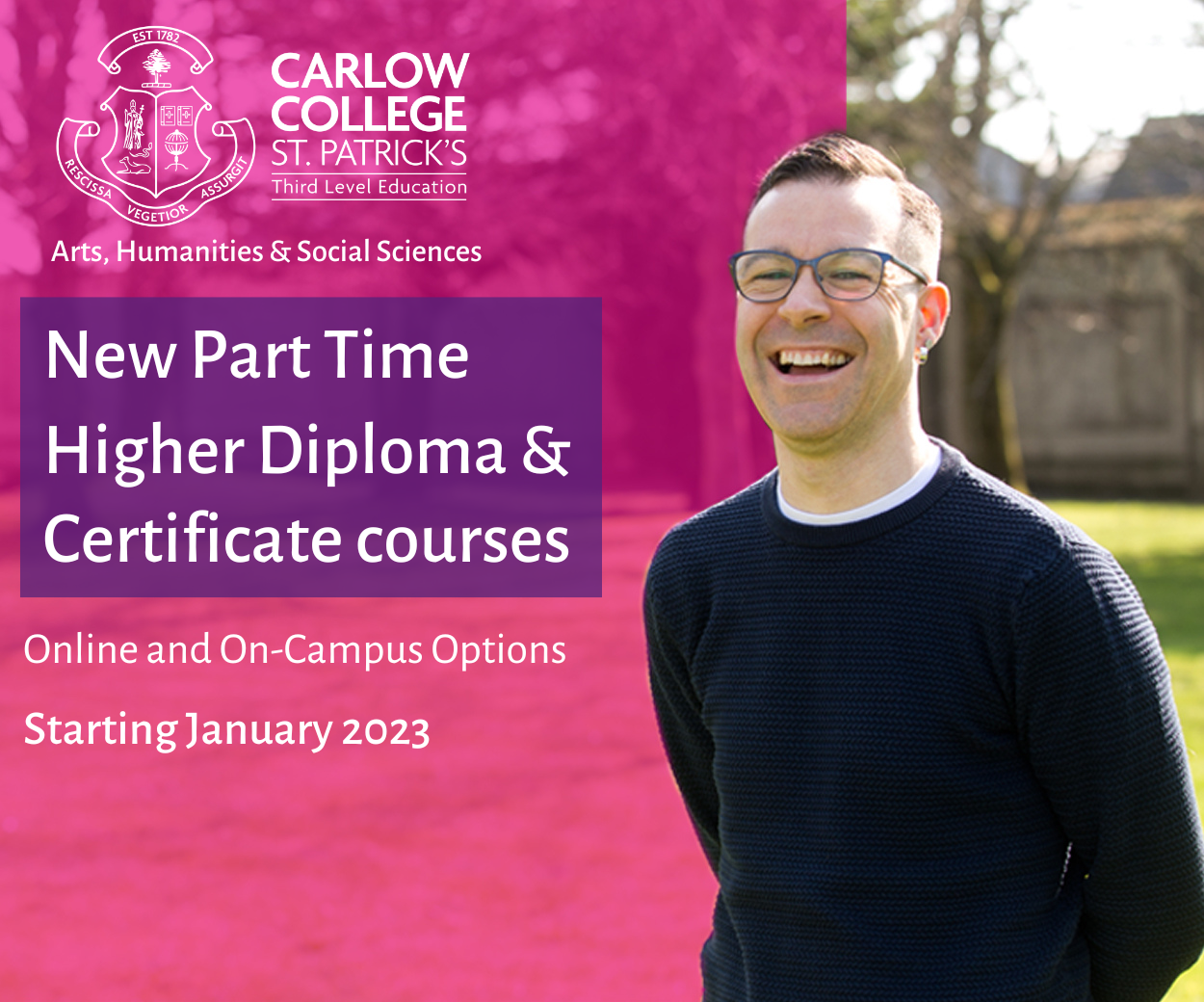 It is presented by Carnation Theatre, who are no strangers to Laois.  Missing going to a wedding? – Join for at an interactive play delivered via the zoom platform on Tuesday, May 4, at 11.30 am – Dress up, toast, be merry and singalong with us as we reminisce around weddings of days gone by.
Optional Dress Code: Flouncy with hats – Dancing: Mandatory – RSVP to Laois Arts Office, artsoff@laoiscoco.ie or T: 057 8664033 asap – places are still available but limited.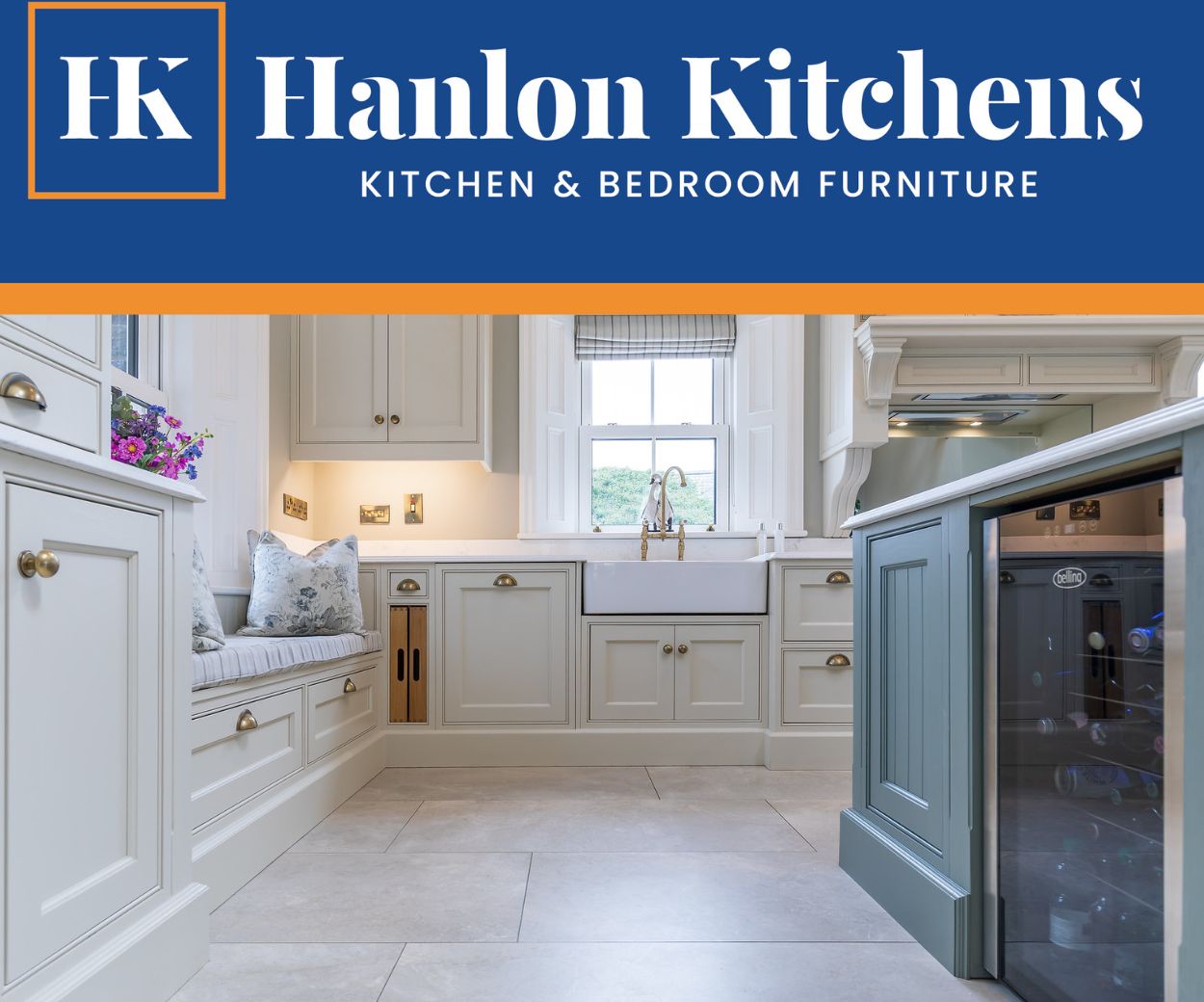 Caring and Sharing Art – Artists in residence at the Arthouse Stradbally are responding to this theme to create a piece of artwork to hang in three of the Hospitals for older people in Laois;  St Vincents Hospital Mountmellick, Abbeyleix District Hospital and St Brigids' Hospital Shaen and the final work will be selected by a panel from each of the Hospitals. 
In early May all the artwork including the selected pieces created will go on exhibition online in a show titled "A Road Less Travelled" in memory of those who were lost to us during this tragic journey through the pandemic. 
People can view the work and consider purchasing a piece for themselves or to donate to a Care Home of their choice in the county.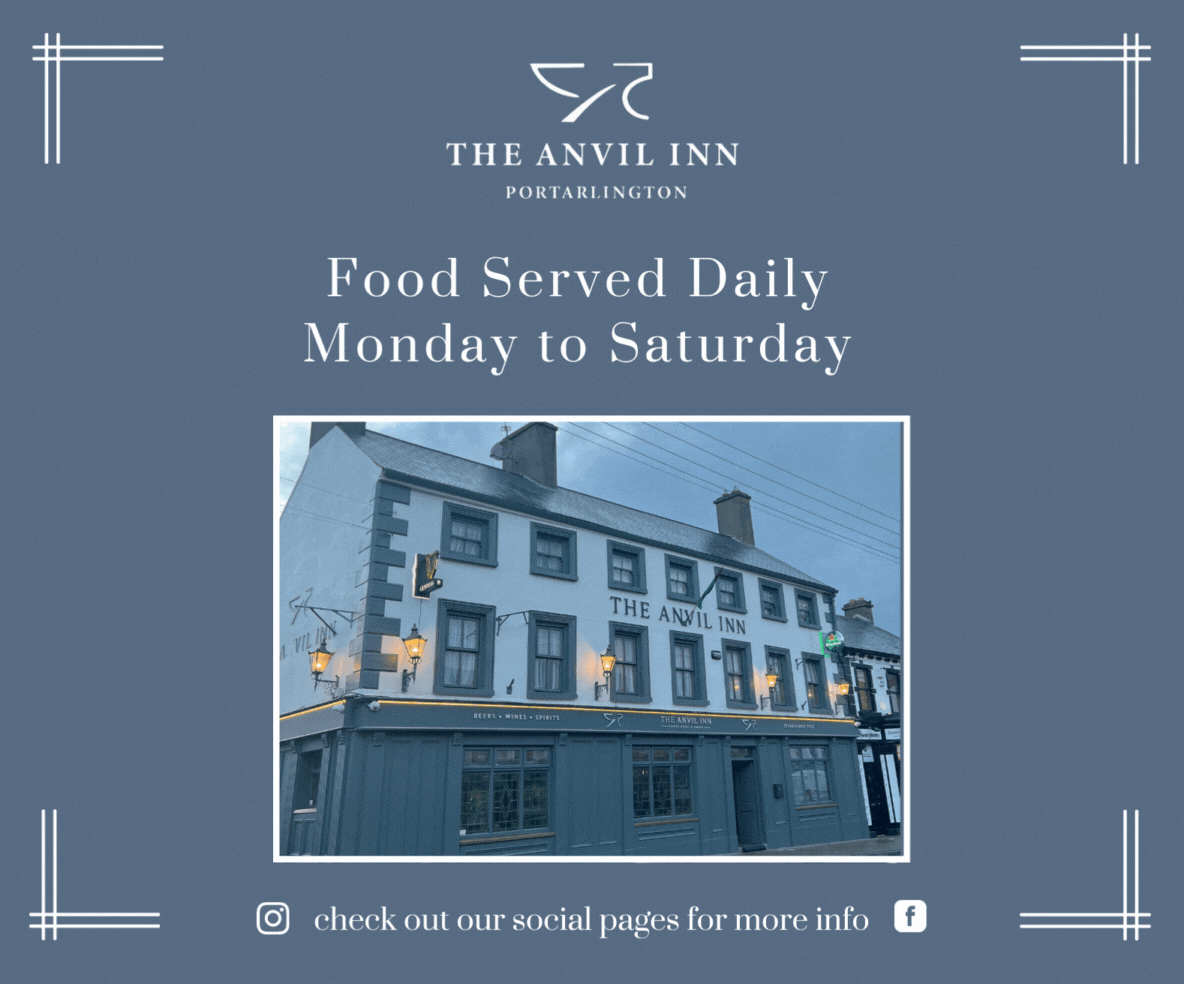 Music Generation Laois: Musical Memories Bandwagon Tour, Thursday, May 6, and Friday, May 7
Nuala Kelly and Band, along with special guests Mountmellick Men's Shed Singers, will tour St Vincent's Community Nursing Unit, Mountmellick, Abbeyleix Community Nursing Unit and St Brigid's Hospital Shaen – all aboard The Bandwagon, a mobile music vehicle created by Laois School of Music, as part of Bealtaine Festival 2021. 
A curated Bealtaine Film Collection is a package of six specially selected films, made available to Dunamaise customers via the Irish Film Institute's digital screening platform.  The selection includes a mixture of new and recent film titles across a variety of genres, chosen with an older audience in mind. Dunamaise offers a discount of 15% when films are booked through them. 
'Always Human' is an ongoing arts project with older people, led by Cabrini Cahill.
The recent chapter, 'Forever Young' – A Souvenir in Writing, will conclude during Bealtaine.
Creative Writing tutor Denise Dunne will gather the poetry and prose, created in recent weeks by older people in their homes, and Dunamaise will share these online, and in the  publication of a booklet for the participants and the wider community.
You can request a Creative Writing Pack from Dunamaise on 057 8663355 or info@dunamaise.ie to take part, and Denise can support and assist you via phone or email, in your creative writing drawing on life memories.
'Forever Young' was part-funded by the KEEP WELL Campaign, brought to you with thanks to Healthy Ireland, an initiative of the Government of Ireland with funding from the Healthy Ireland Fund and the Sláintecare Fund delivered by Pobal. 
Dunamaise partnering with participants of Cuisle Centre art workshops, on at-home creative engagement packs for over 55s, as part of Bealtaine Festival. 
Created together by theatre artist Louise White and visual artist Clare Henderson, the packs contain materials for a remote dry-point workshop, as well as story-telling objects, prompts, and reflective exercises, designed to help participants create sketches, which Clare will turn into beautiful framed prints to return to participants to celebrate their achievements at the end of the project.  
The Laois Libraries are delighted to welcome the renowned John MacKenna for a series of talks on music on Tuesday, 4th, 11th, 18th and 25th May at 7pm.  
The talks will last 90 minutes and the series will begin with the music and poetry of Leonard Cohen.
John collaborated with Cohen, a friend of his for over 30 years, on "Between your Love and Mine", using Leonard's words and music to create a requiem.
Email the Laois Libraries at mountmellicklibrary@laoiscoco.ie to book a place.
SEE ALSO – Thirteen of the best walking trails Laois has to offer