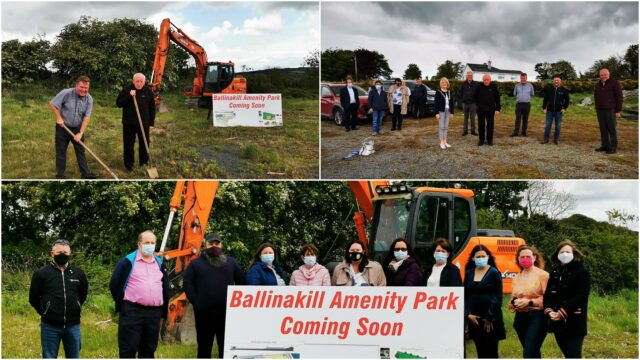 This week on the Midweek podcast with LaoisToday, host Paul Downey spoke to Liz Kavanagh of the Ballinakill Community Development Association.
Ground was broken for the playground last week and the group are very excited about the work that is underway.
The Ballinakill Community Development Association formed in 2018 and have been extremely active.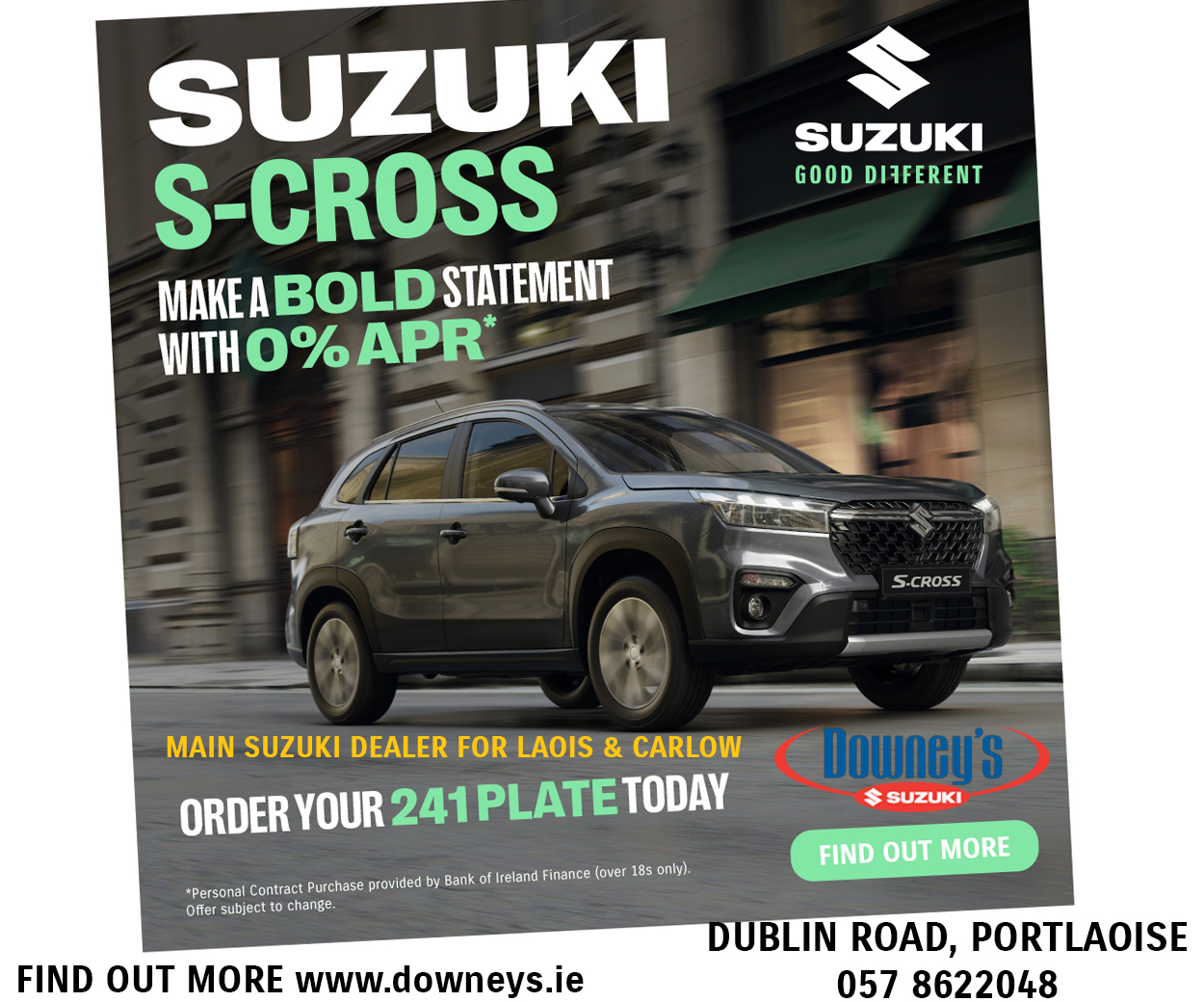 Liz said: "At that stage we were very conscious that Ballinakill was one of the very few areas in Laois that did not have a playground. 
"I suppose from our initial formation, we set out fore the installation of a playground as one of our key priorities.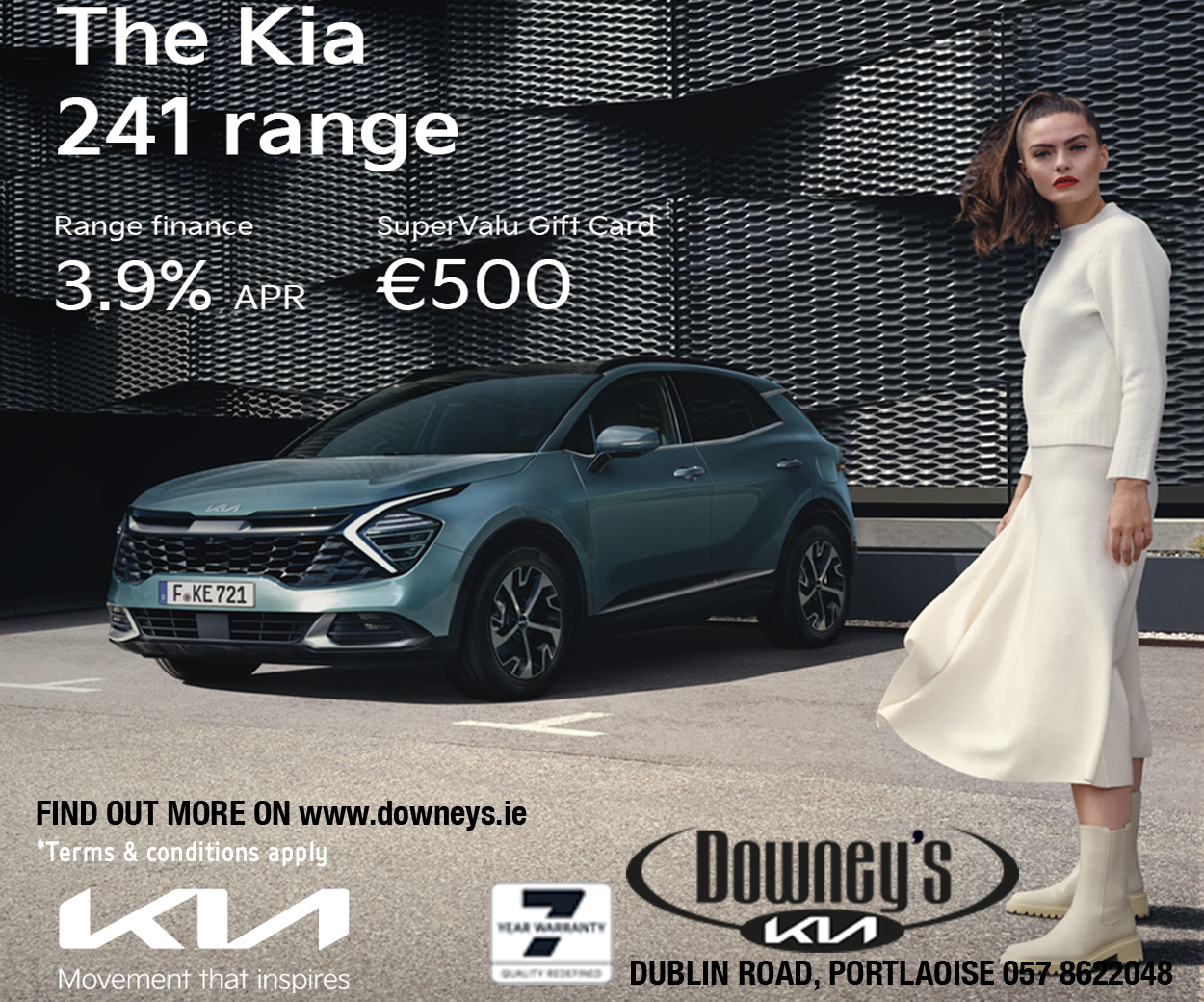 "We got funding from Laois Leader for €200,000. It required match funding from our community of €20,000." 
Liz says the community support was tremendous – right from the off.
"To be honest, the support that we got from our community in 2019 when we began our fundraising was tremendous.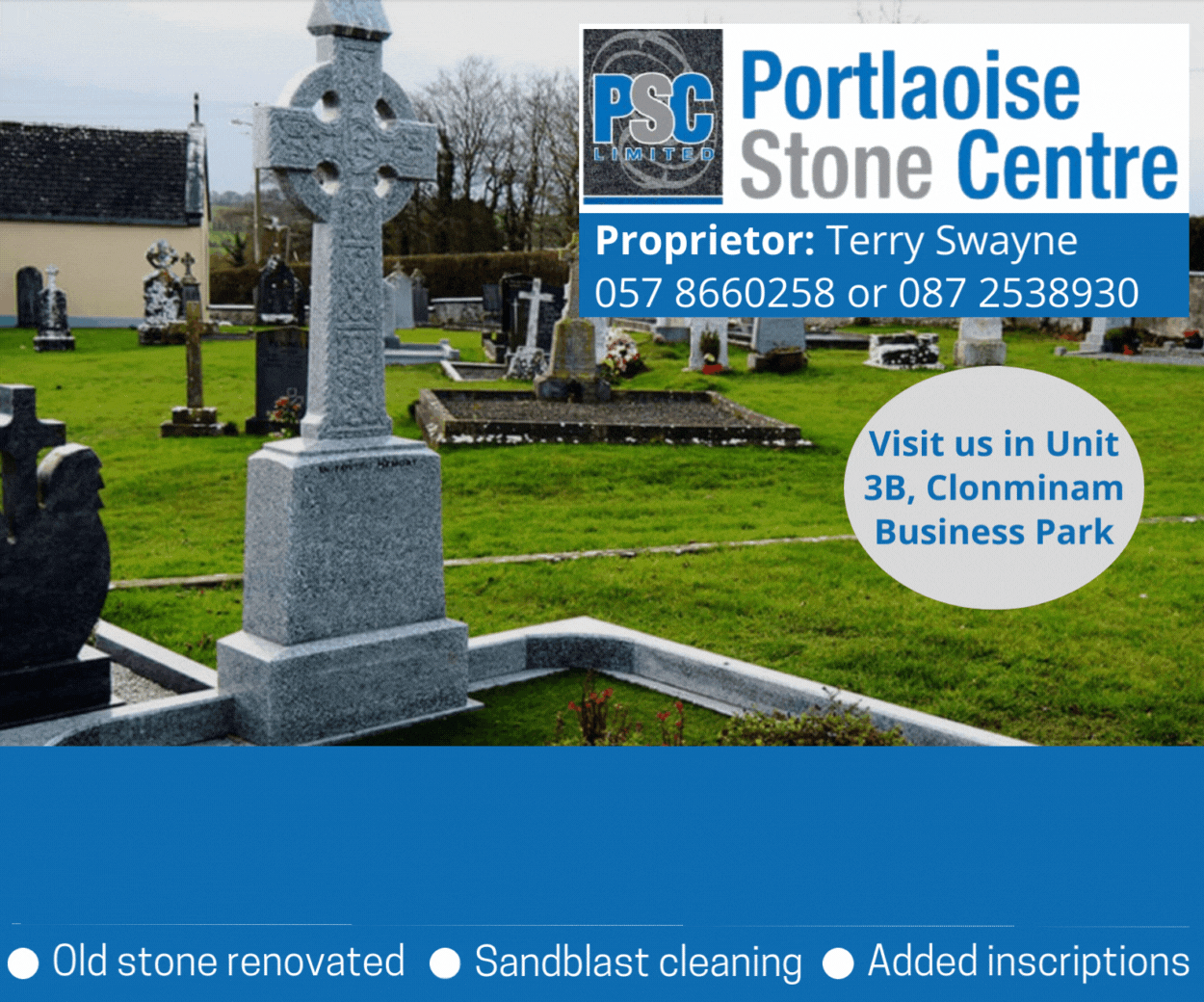 "I think people echoed our own sentiments, and people of all ages felt that it was a lack in Ballinakill or it was a need or a want in Ballinakill, that we'd have the playground for grandparents, parents and children. 
"We had a number of fundraisers in 2019. We had a very successful Come Dine with Me, we had a wonderful community five km and we had a table quiz."
Like many things, the fundraising was affected due to COVID-19.
Liz explained: "Last year it was very difficult because we still had quite an amount of money to raise, but we had no scope for raising as was the year that was in it. 
"2020 was very difficult from the point of view of raising money,  but also from the point of view of being able to do work or for people to see the fruits of your labour, such as it, where or the fruits of their labour having helped us with the fundraising.  
"We managed to raise our money, and we had the subcommittee that were looking after the playground and they worked hard. They had great advice from the County Council and they planned the playground."
Liz and the team were conscious of making sure the park would be suitable for all – something they are thrilled to say will become a reality.
She said: "One of the things that we were conscious of when we were developing the playground was the need to have it disability accessible.
"There are an awful lot of playgrounds, but not all of them have facilities or have equipment that are suitable, perhaps for somebody in a wheelchair. 
"It was interesting that on one of our Facebook pages a lady rom Tullamore contacted us to ask were we going to have that in place. "
Now that some restrictions have lifted, the group have been able to move forward.
Liz said: "Things came together quite quickly when we opened up again and we were allowed to do work. 
"So last week, as you say we had the breaking of ground and the breaking of ground was very much a community event. The site where our playground is in the middle of our community.
"It's a site that we have leased from the diocese, it was handed over to the diocese by the Salesian fathers many years ago as well.
"It's the site that has the swimming pool. 
"Our long term plan is to have that as an amenity site. We have the swimming pool there existing, we're working on our playground, and I suppose phase three is to develop an all purpose court, perhaps for basketball and maybe tennis.
"That's the extent of our work, our fundraising this year was an extremely successful community 5K we had in May. We worked with the GAA and with the school. And I suppose it was that day, maybe as much as anything that showed us the level of support that there is locally for our work.
"As I said, last year was difficult. We were kind of hidden, but I think the public and the community are aware of what we are trying to do and there's wonderful support behind this." 
Liz hopes the playground will see more changes by the end of the season.
"Last week was a very important day for the community and we hope that by the end of the summer we will have our car park our lighting, and our playground equipment installed."
You can hear the rest of Paul and Liz's chat on Spotify and Apple Podcasts.
SEE MORE – National Broadband Plan facing 'catastrophic failure in first year of contract' says Laois TD