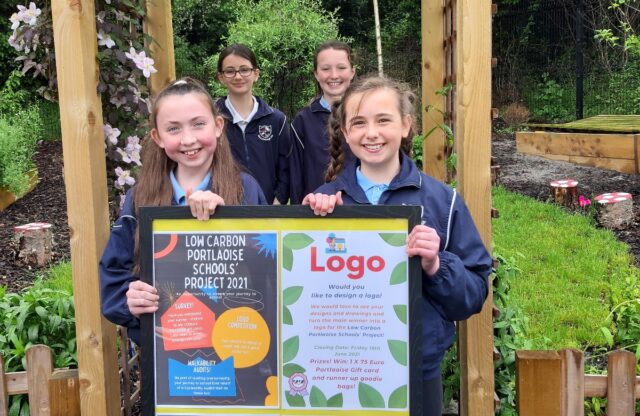 Students in schools in Portlaoise are being encouraged to enter a logo competition as part of the Low Carbon school's project.
Laois Green-Schools officers Lorraine Flanagan and Karen Moore met recently with a number of schools in Portlaoise.
Easing of Covid restrictions enabled a face to face meet and greet with the Green-Schools Committee at Maryborough National School.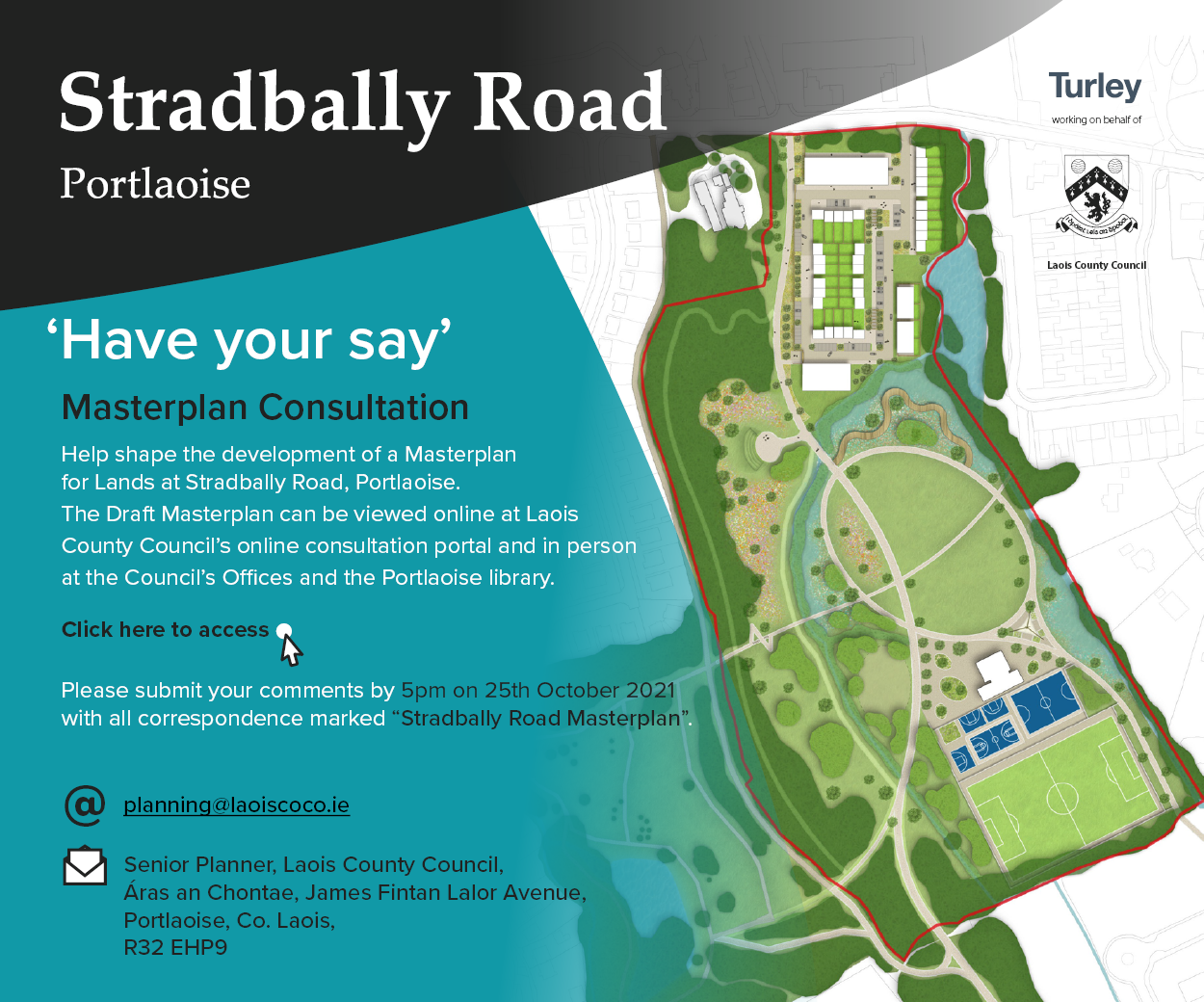 Abbie, Zoe, Megan and Molly-Jane, together with their teacher and the school's Green-Schools Coordinator Susie Barry, launched the Logo Competition for the Low Carbon schools project.
The logo competition is open for Primary Students in Portlaoise until June 18 and entries are to be handed in at their school.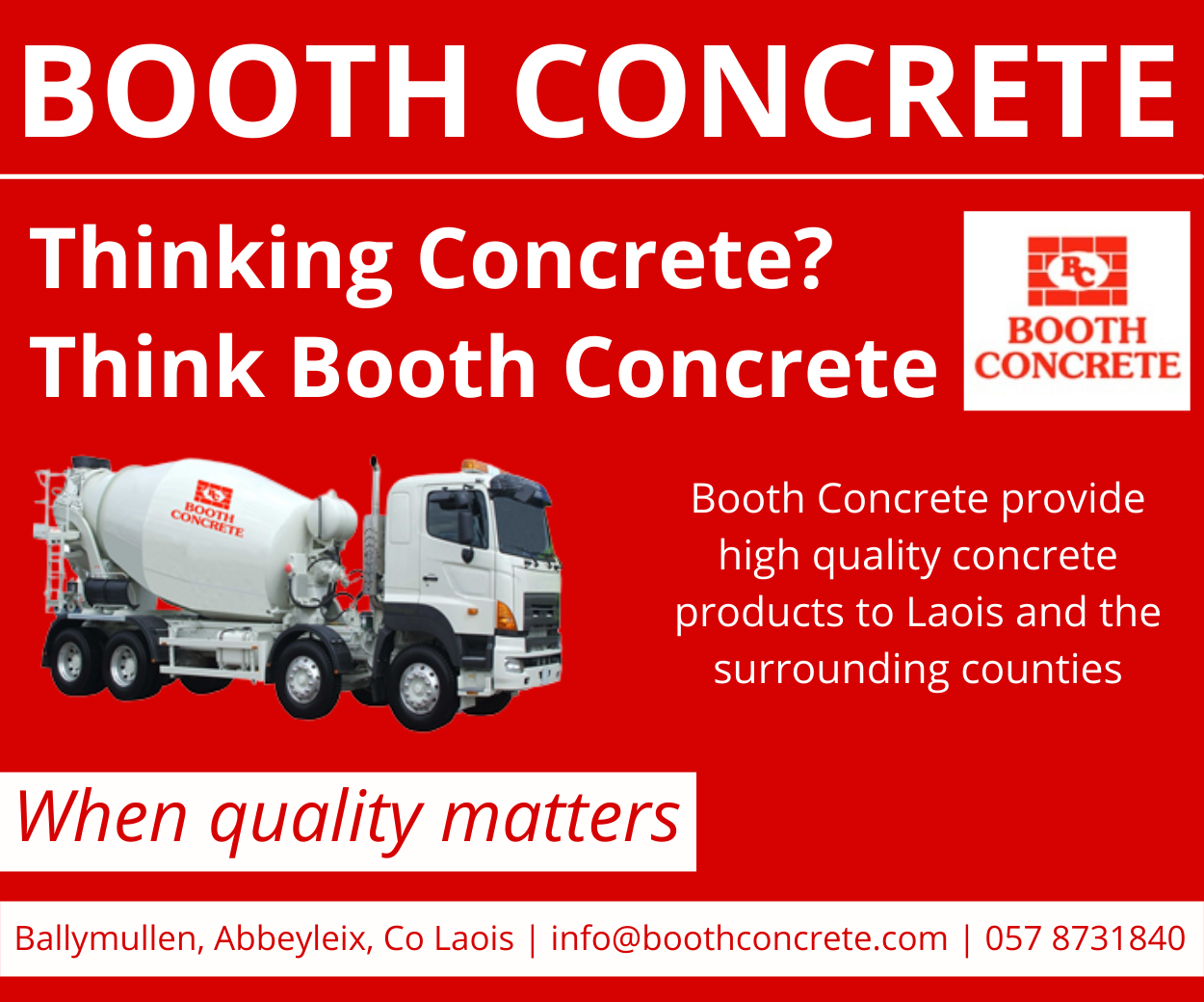 The message from organisers is to think less exhaust fumes and particulates, a low carbon town, student power and much more cycling, walking and scooting!
If you're a secondary school student the option is there to submit your logo entry with your name and school by July 16 to travel@greenschoolsireland.org. Extra time is being given for secondary student to allow for exams.
The prize for the winning logo design is a €75 Laois gift card from Laois County Council and runner up Green-Schools goodies bags.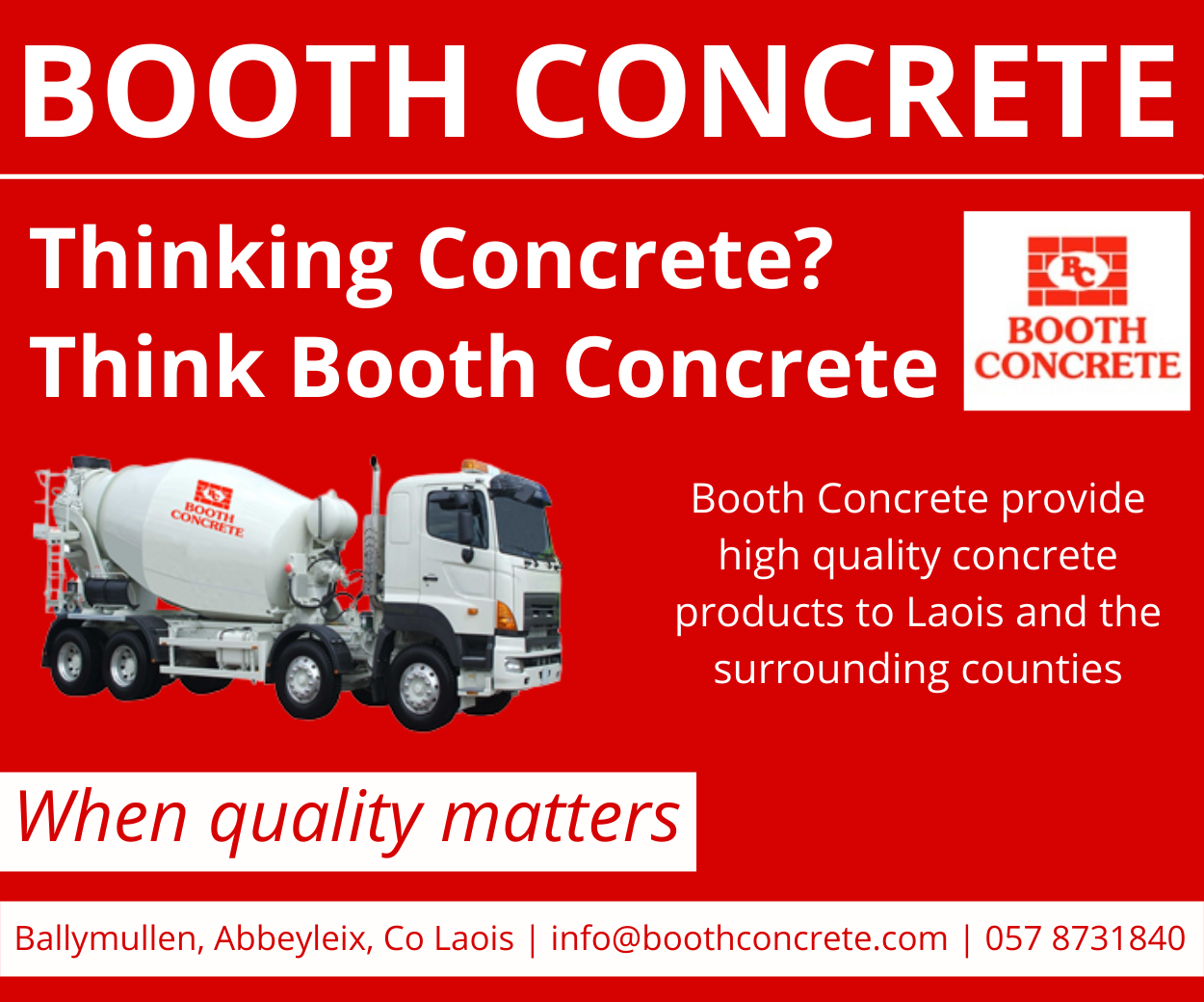 In addition to the logo competition the project has another lovely prize of a €100 Laois gift card.
To be in with a chance of winning this, all parents have to do is simply complete the survey link that their school has already sent them.
Winners for both the logo and survey competition will be selected in August and prizes will be ready to collect at the school in the first week back after the summer holidays.
Environmental Awareness Officer with Laois County Council Suzanne Dempsey has a great passion for the environment and engaging schools and their students in influencing how their local area is developed for the benefit of the community.
Suzanne is currently working with staff from Green-Schools in the delivery of a new project just for schools in Portlaoise as part of the bigger Low Carbon Portlaoise project, where Portlaoise is set to become Ireland's first low carbon town.
Green-Schools Officer Lorraine Flanagan said: "We are really looking forward to seeing logo designs from the children and students in Portlaoise.
"We are also looking forward to working further with the schools on auditing their infrastructure and walking and cycling routes to schools and to investigate where improvements can be made."
SEE ALSO – WATCH: RTE News visits Laois secondary school as 2021 Leaving Cert gets underway