It was an historic day in Rath National School in Laois yesterday as the Brazilian Ambassador to Ireland paid them a very special visit.
Ambassador Marcel Fortuna Biato visited the staff and students at the Courtwood based school to thank them for their very generous donation to people in a city in Brazil.
Every year, students and staff in the school take part in the Rath NS Duathlon where they raise funds for a specific charity or cause.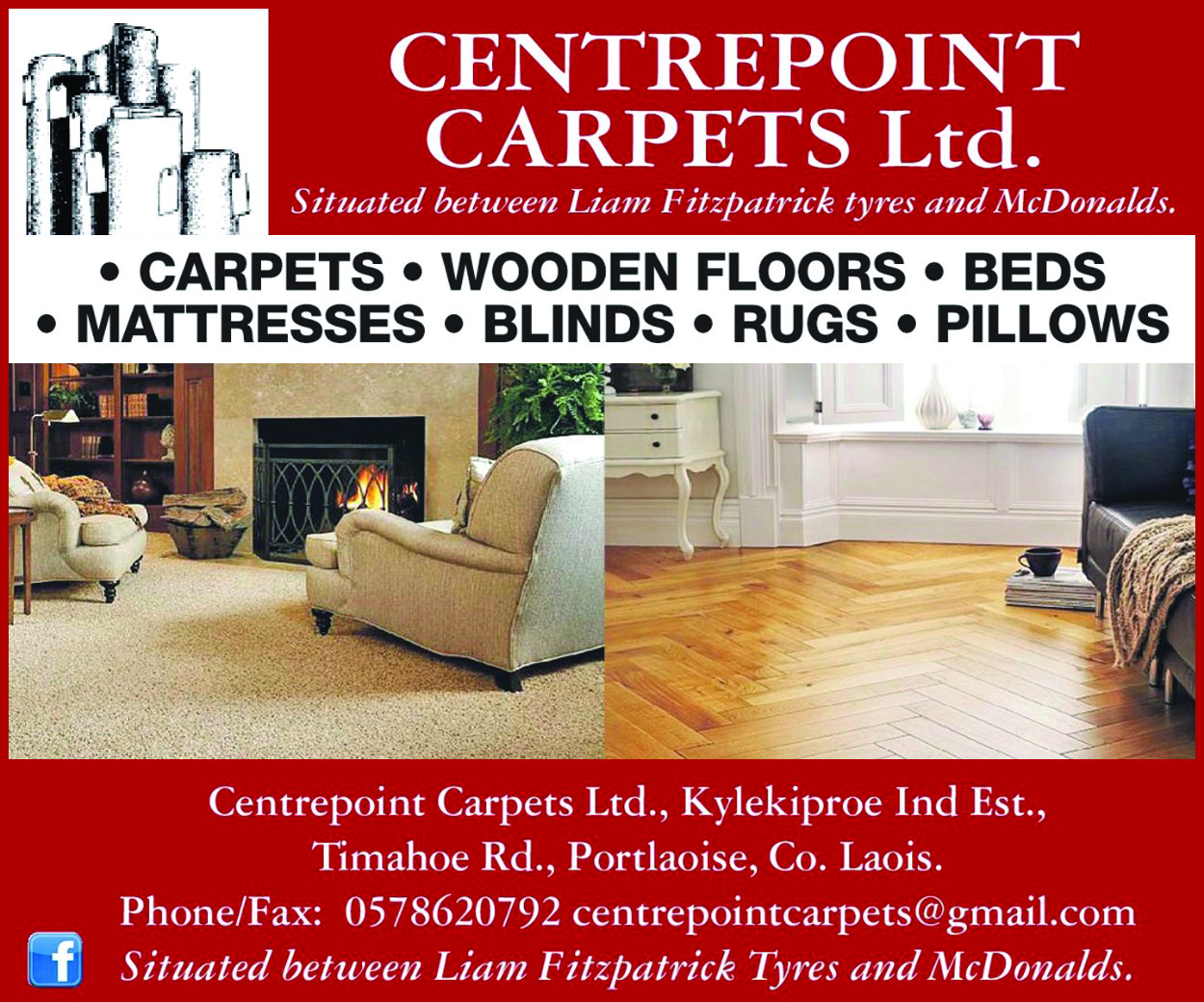 This year, the children were inspired by Nayane Morais McGrath who works as a Special Needs Assistant in the school.
Nayane, originally Anapolis in Brazil but now living in Timahoe, informed them of the dire Covid-19 situation in Brazil which has seen more than half a million people lose their lives and has also worsened poverty in some of the most disadvantage parts of the country.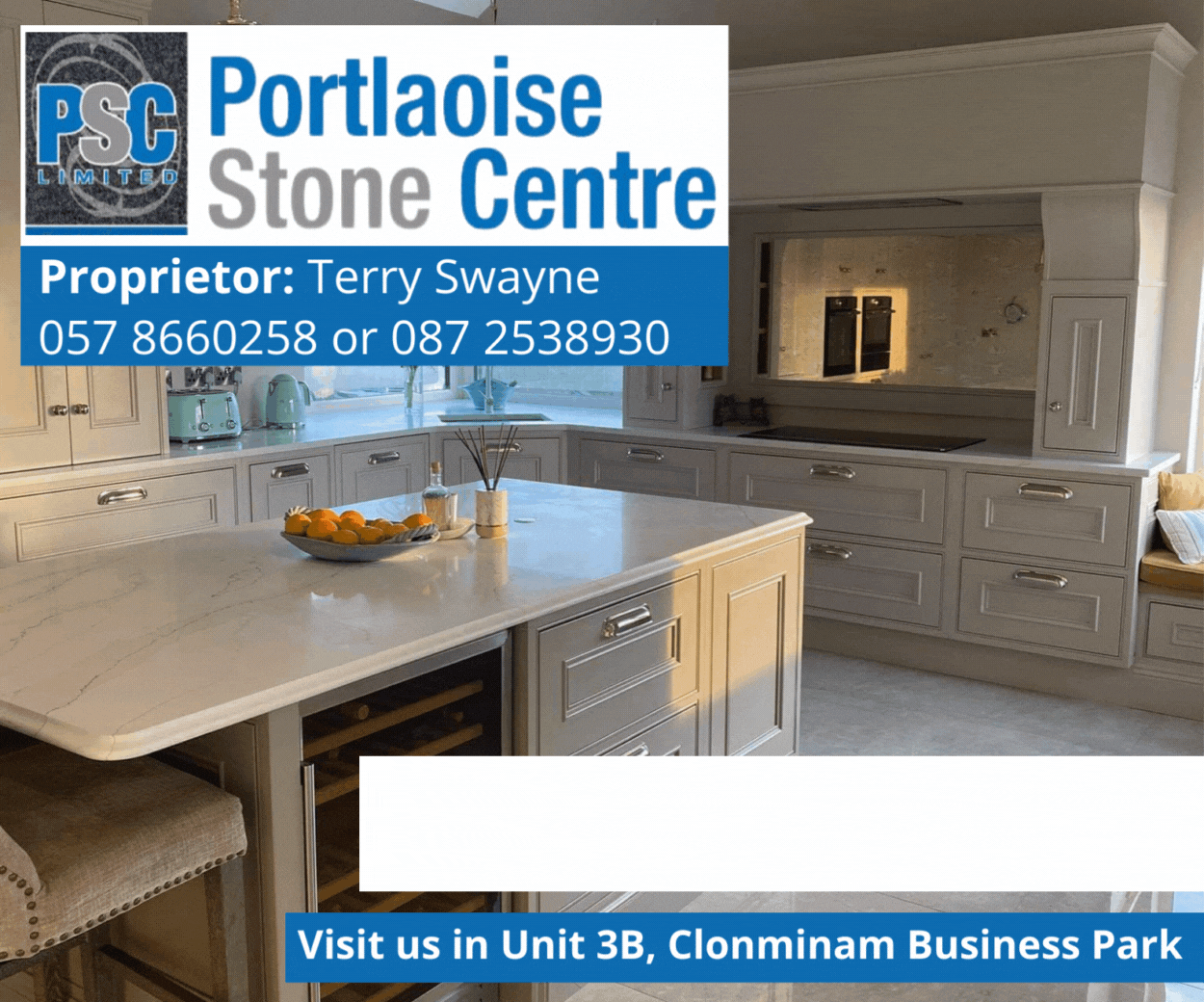 She did a presentation in each class to educate the children about Brazil as a country, the differences between here and there, and also the devastating impact that Covid has had upon the people.
Nayane explained how the children came on board, raised €1,320 and how that money is already being put to good use.
She said: "Ms McCormack met me in the staff room one day and she said how she had heard that things in Brazil were not very good and she asked me would I have a way of making sure money, if we raised it, could go directly to the people who need it.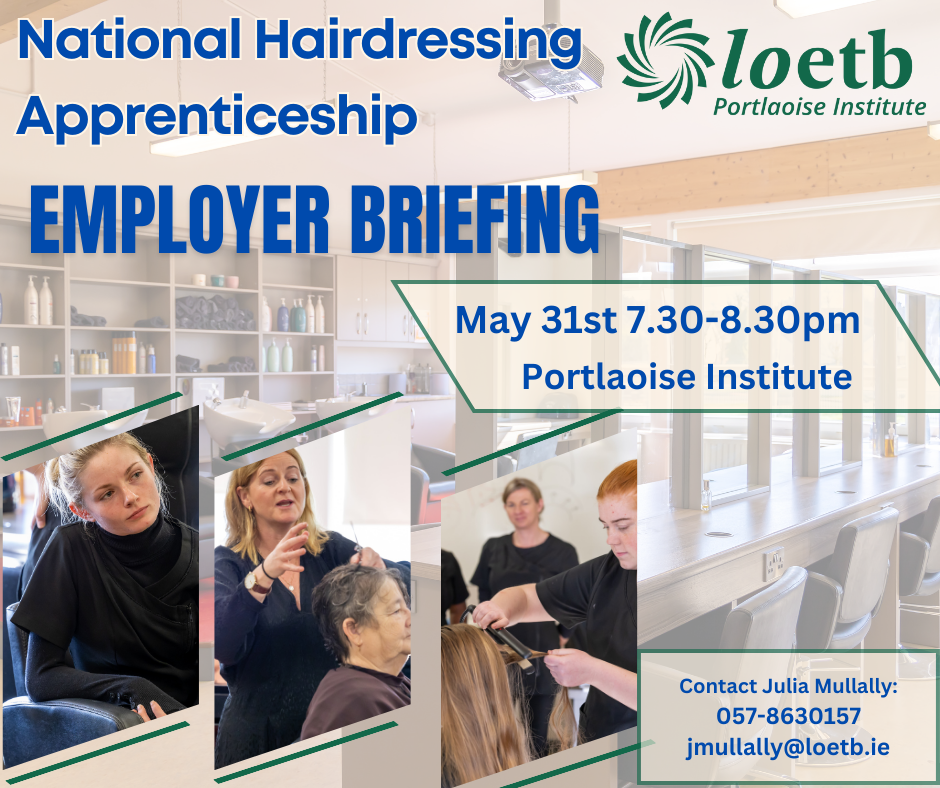 "We raised €1,320 which translates into about 8,000 Brazilian Real and that has been sent to Ituiutaba – a city of about 100,000 people.
"It is being spent by the parish in local schools, to buy warm clothes for children and for the elderly.
"My husband's uncle was an Irish priest who went to Brazil 35 years ago and ended up in Ituiutaba.
"He fell in love with a woman and left the priesthood but he lives there and is still heavily involved in the parish and community. So that is how we could ensure the money would be put to good use.
"I was taken a back by all the support and the way the children really became invested in the project.
"But at the same time I am not surprised because since I came to Ireland 16 years ago, I have experienced nothing but kindness and compassion no matte where I have been."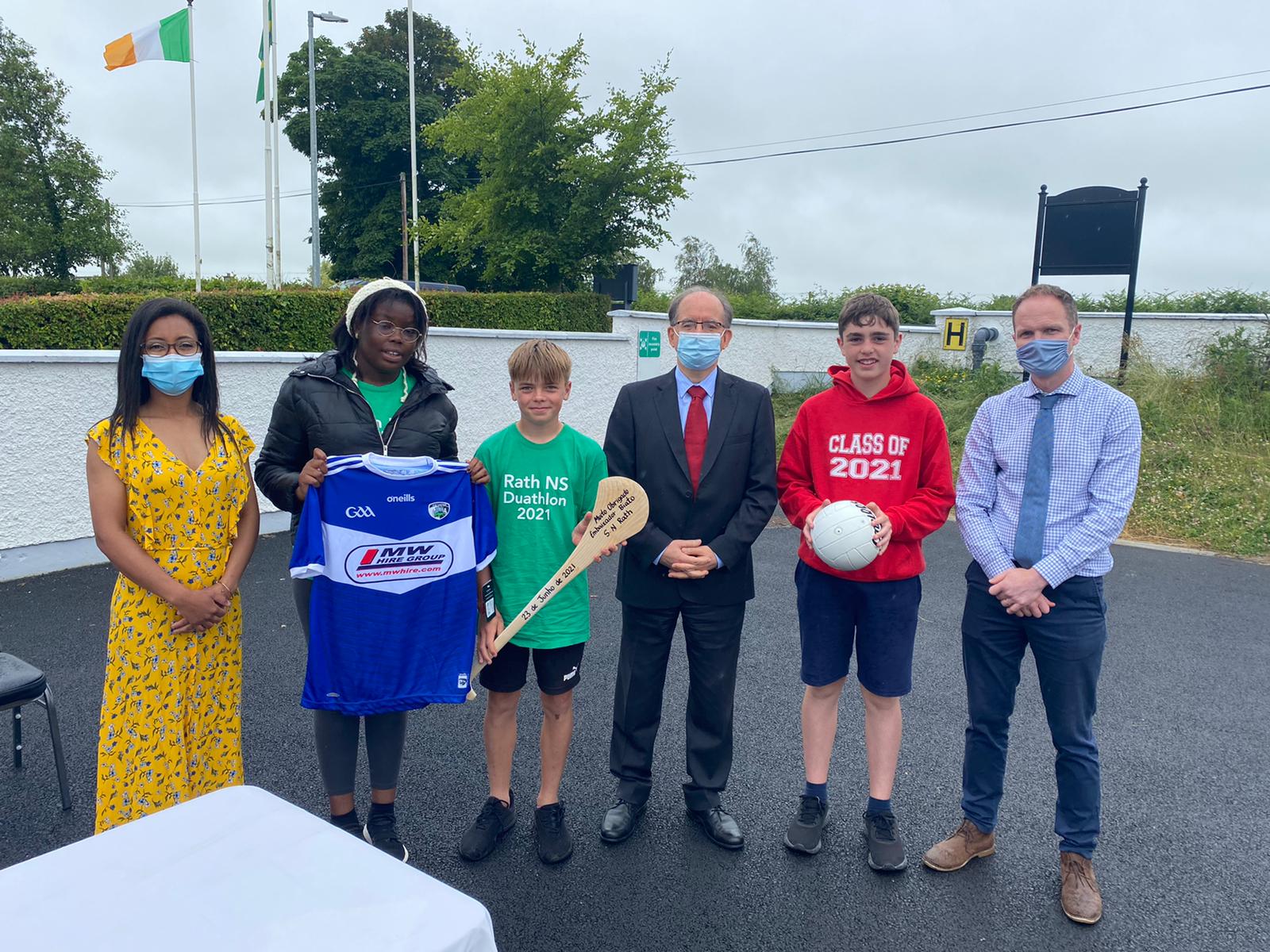 Following the fundraising success, Nayne contacted the Brazilian embassy and was hoping to receive a letter that she could show to the children in the school.
But to her great surprise, Ambassador Marcel Fortuna Biato phoned her and asked if he could visit.
Mr Biato has served in Great Britain, South Africa and Australia but only took up this position six months ago.
Due to Covid though, his engagements have been limited and his visit to Rath NS was actually the first time he had been to an Irish school.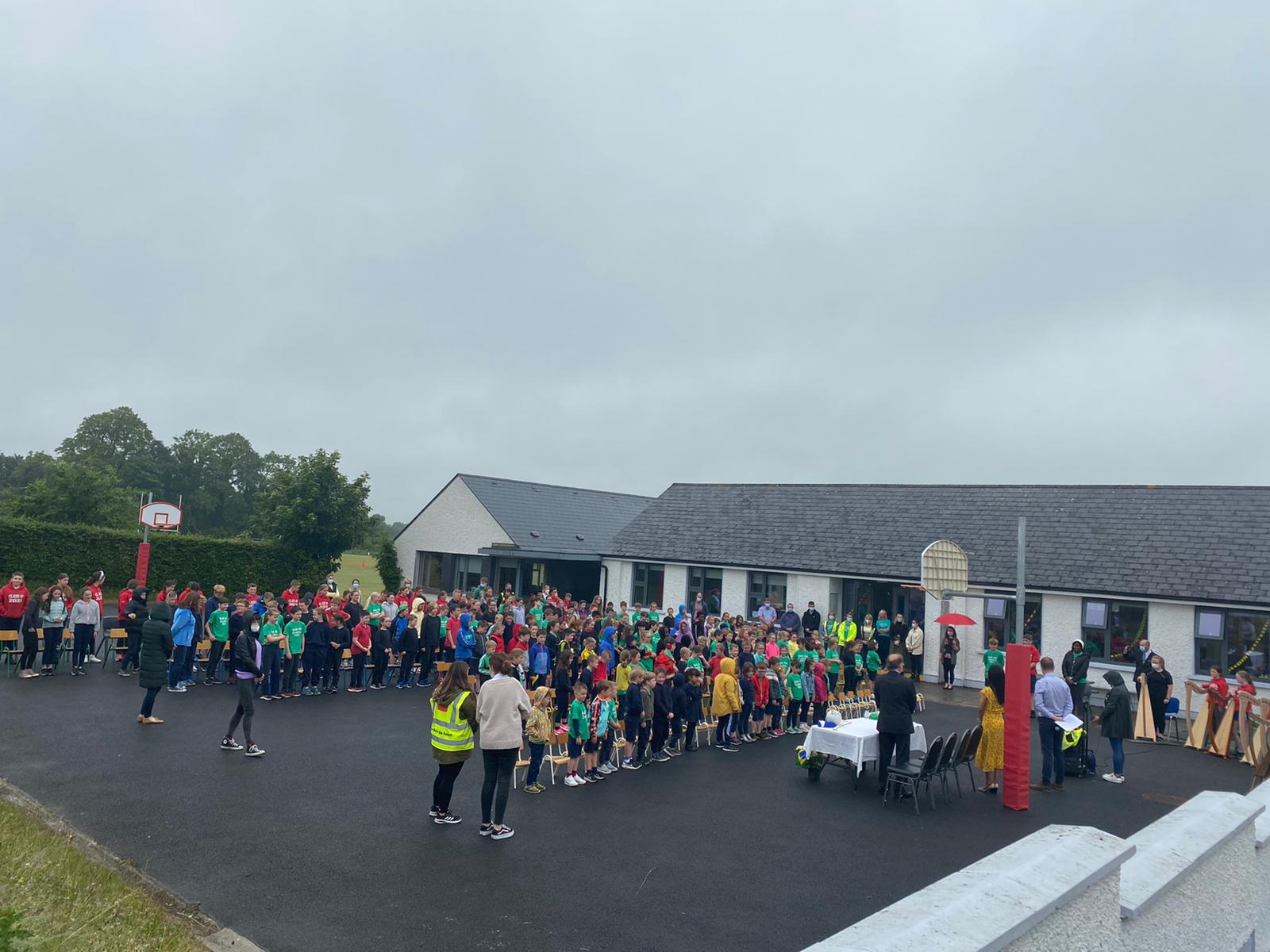 The Ambassador said: "I am delighted to be here today and to receive such a warm Irish welcome has been wonderful.
"I want to thank the students in Rath NS from the bottom of our hearts for what they have done to help our people.
"It is such a kind gesture and I know it will be very much appreciated by all who receive it."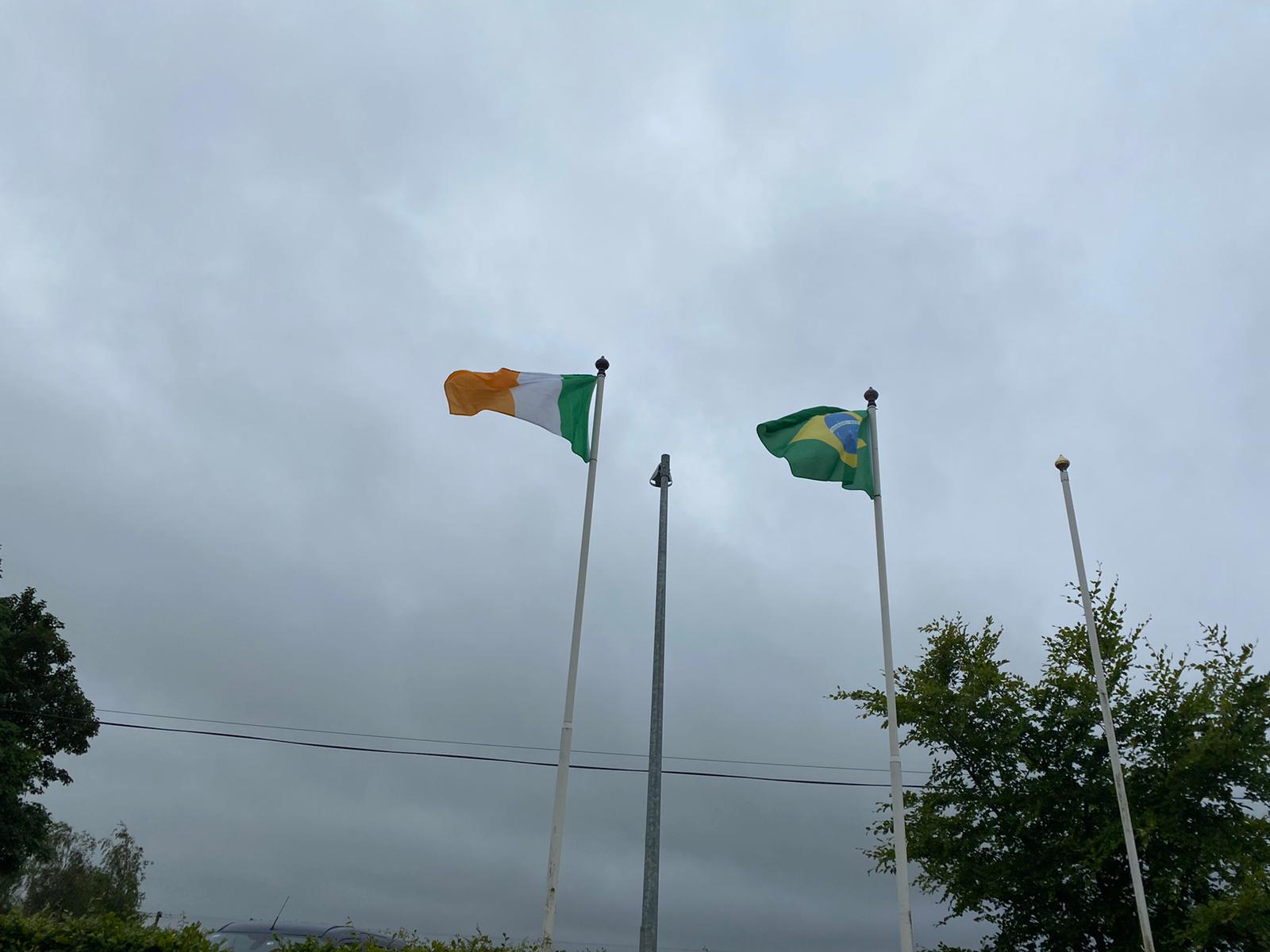 After Mr Biato addressed the pupils at an assembly in the yard, he was presented with a hurl, a Gaelic football and a Laois jersey by members of the Students Council.
He was also entertained by a beautiful performance on the harp by Katie McLoughlin, Ellie May Dunne, Lauren Ryan, Keelin Weston, Abbie Doyle, Kate Redmond, Amelia Allen and Ms Siobhan Buckley.
From there, Ambassador Biato went to the back of the school where he planted a horse chestnut tree that will symbolise his visit.
Former Laois hurler Tommy Fitzgerald is the principal of Rath NS and he reflected on what was a momentous day.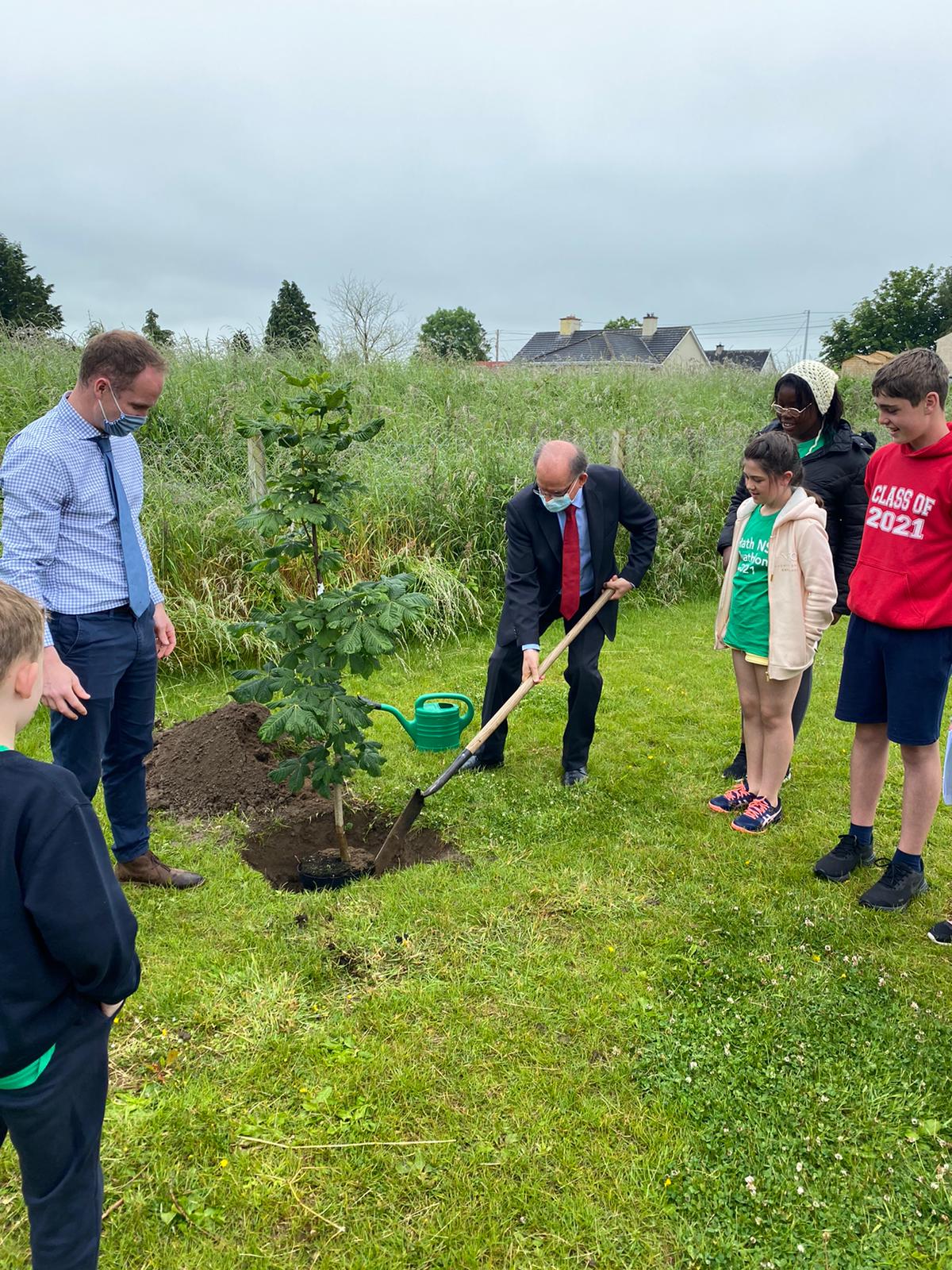 Tommy said: "It truly is a historic day for us all here in Rath NS and we are honoured to have Ambassador Marcel Fortuna Biato with us.
"We are privileged to have Nayane as a member of staff here in the school as her kindness knows no bounds.
"I am very proud of all the students and all of our staff for their hard work and their determination to do something nice for those who are less fortunate than us.
"We are delighted to hear that the money has already reached those who need it most and we hope it helps to make a real difference in their lives."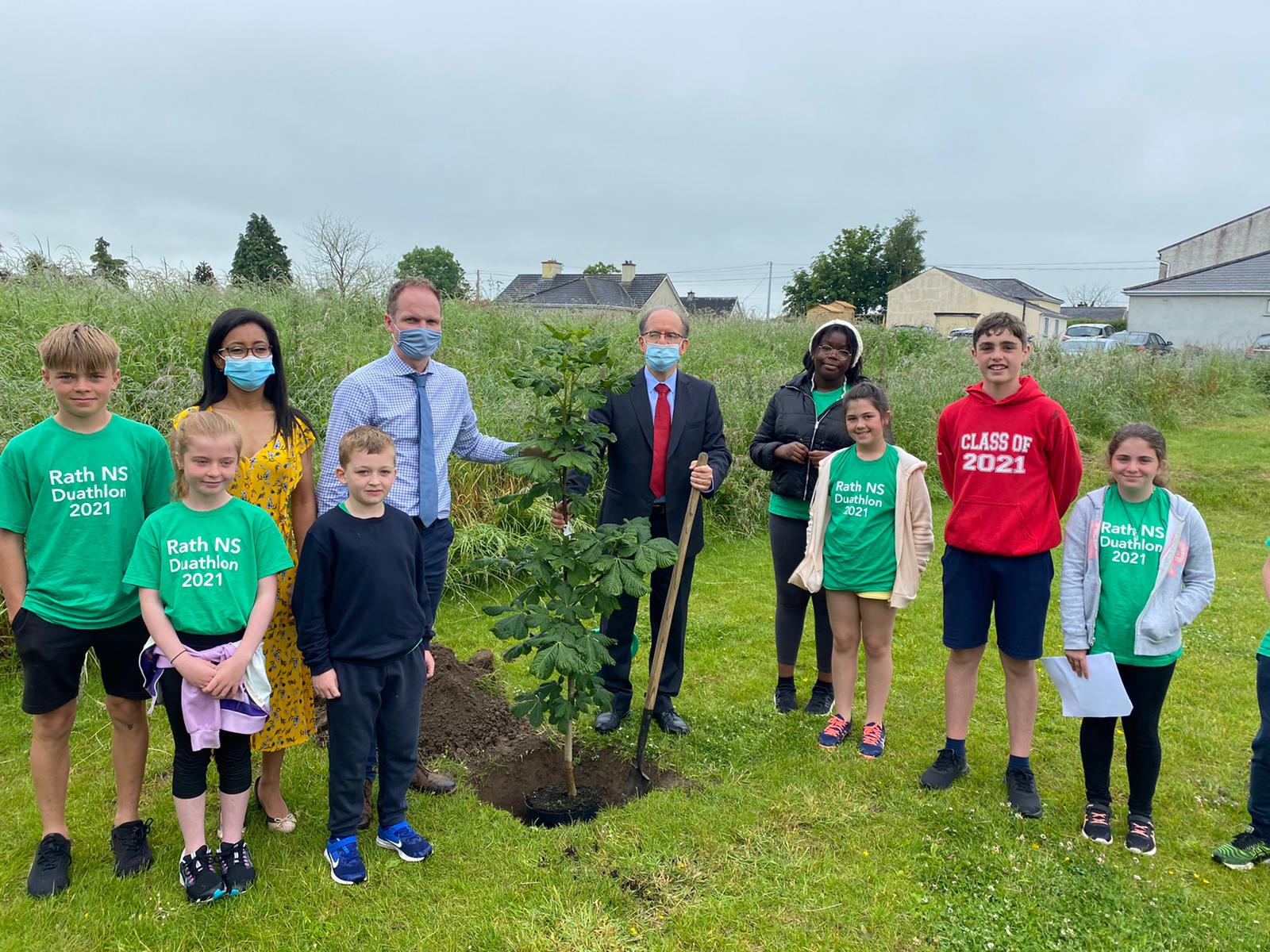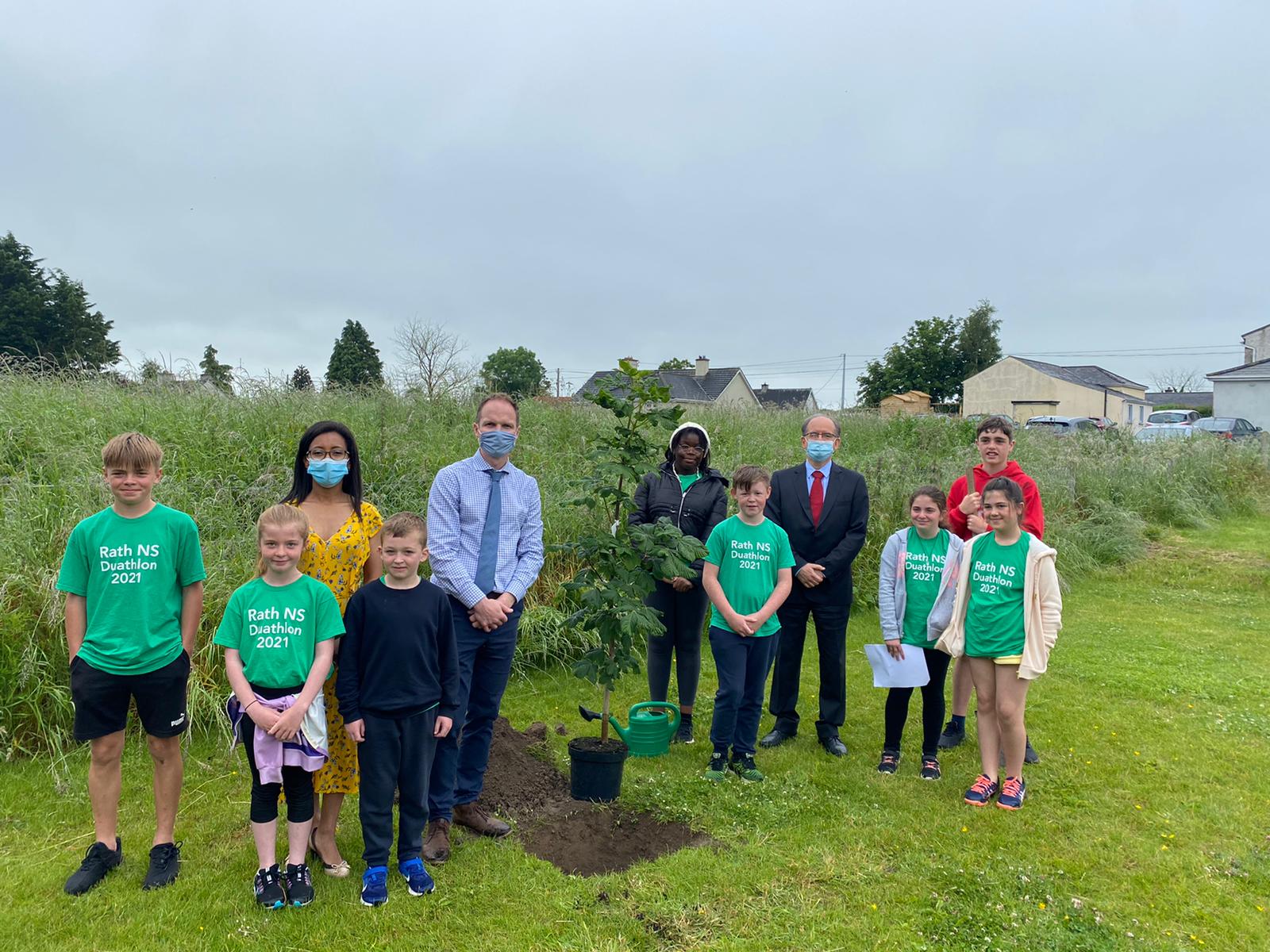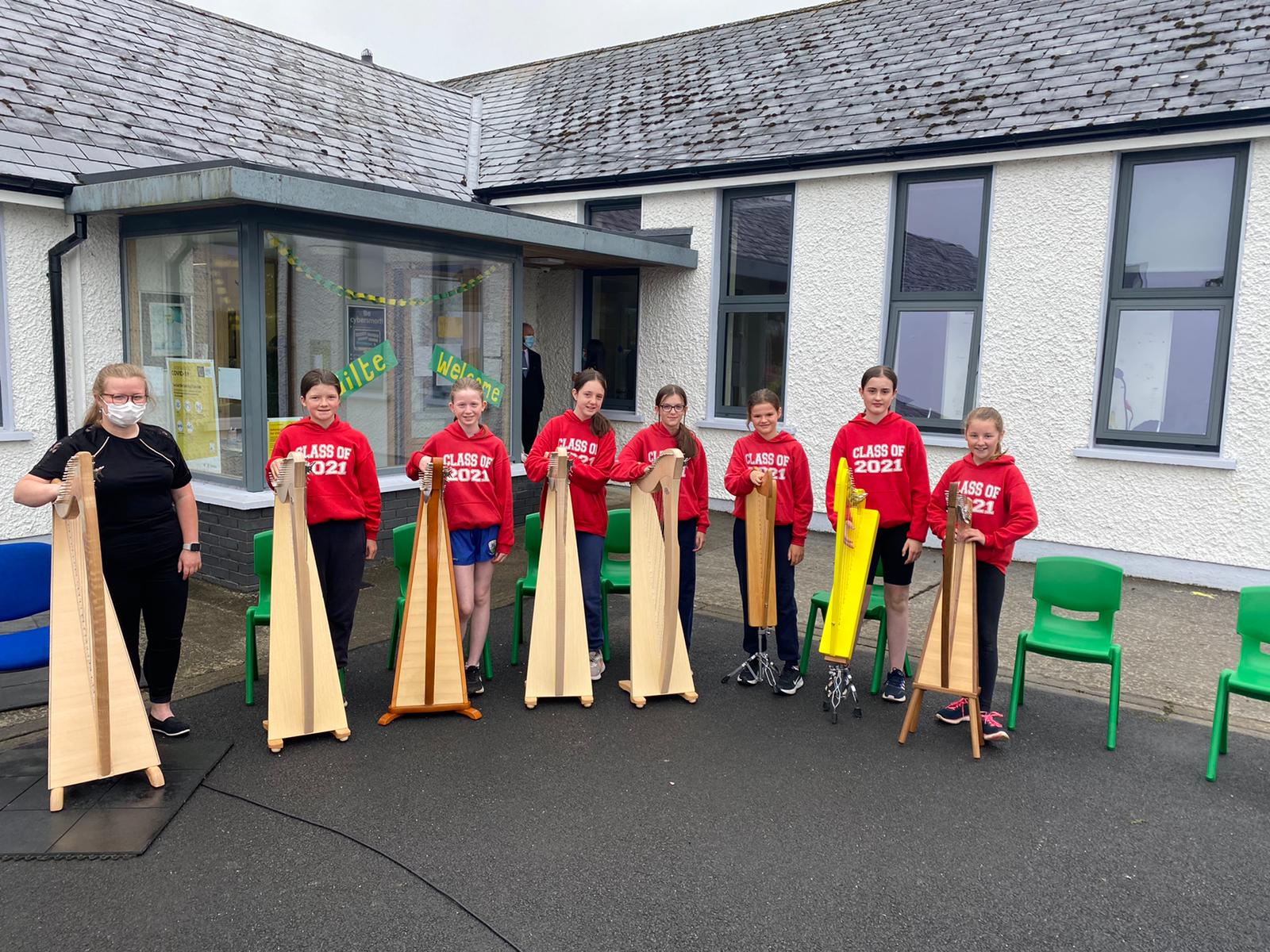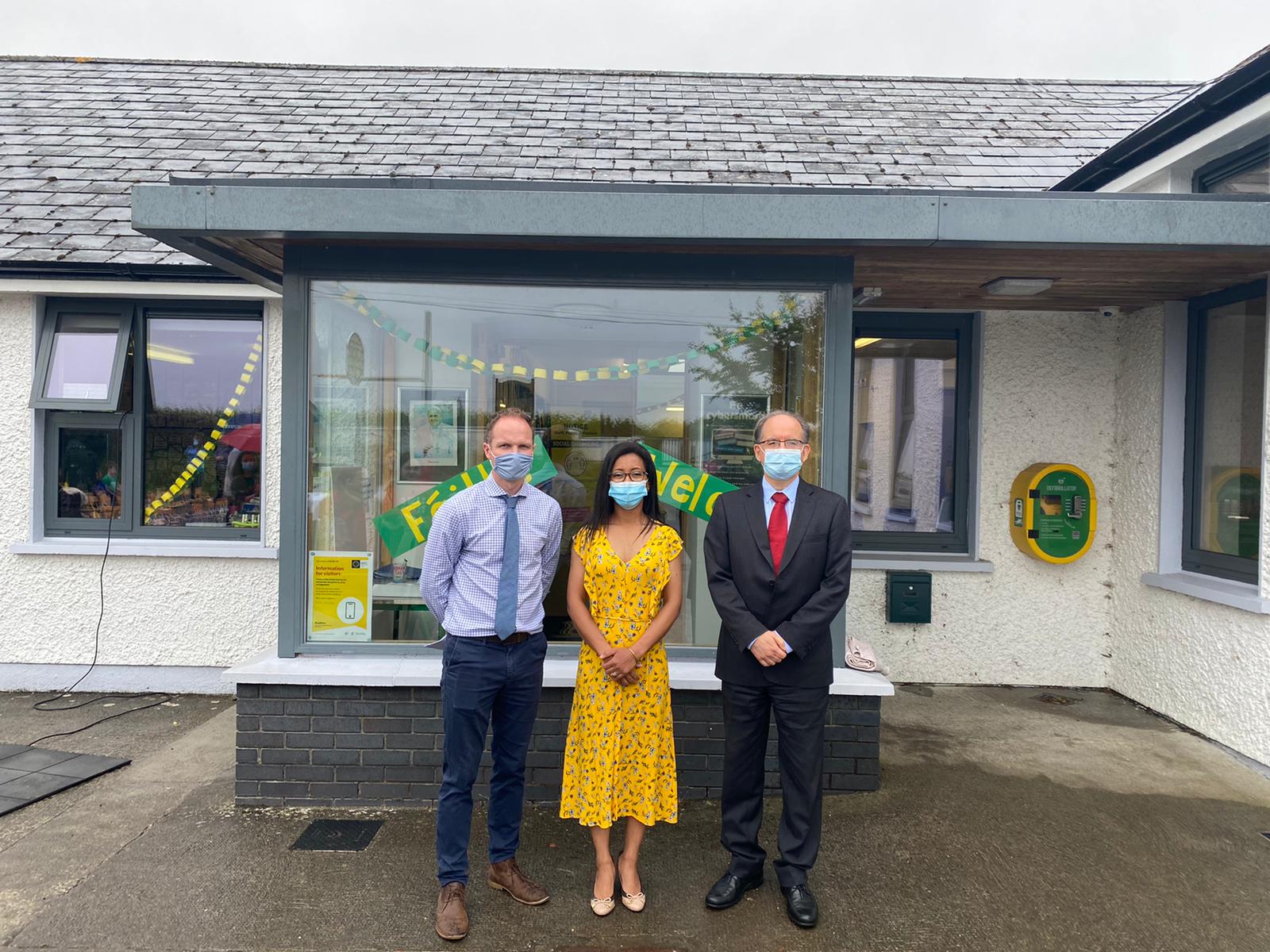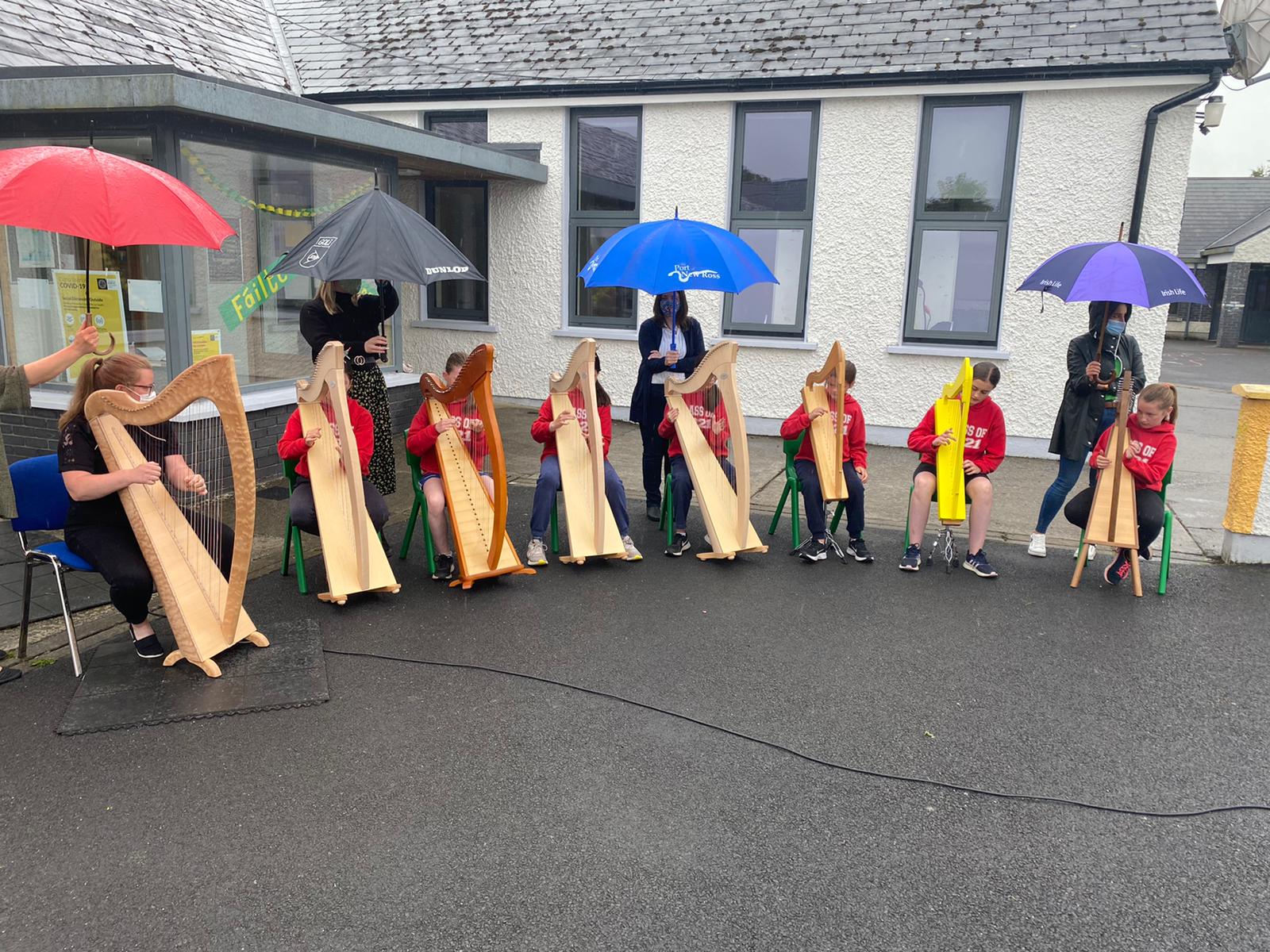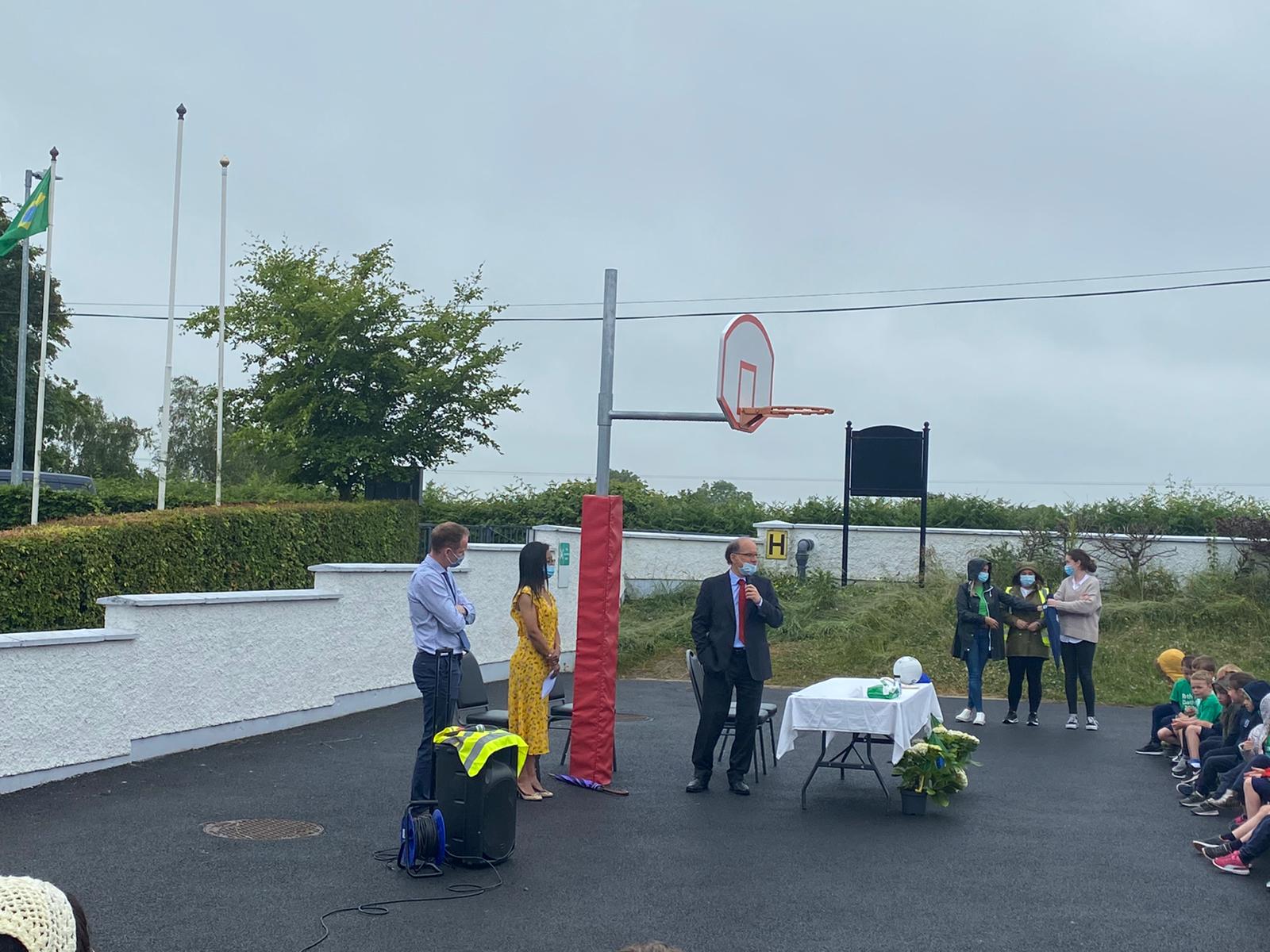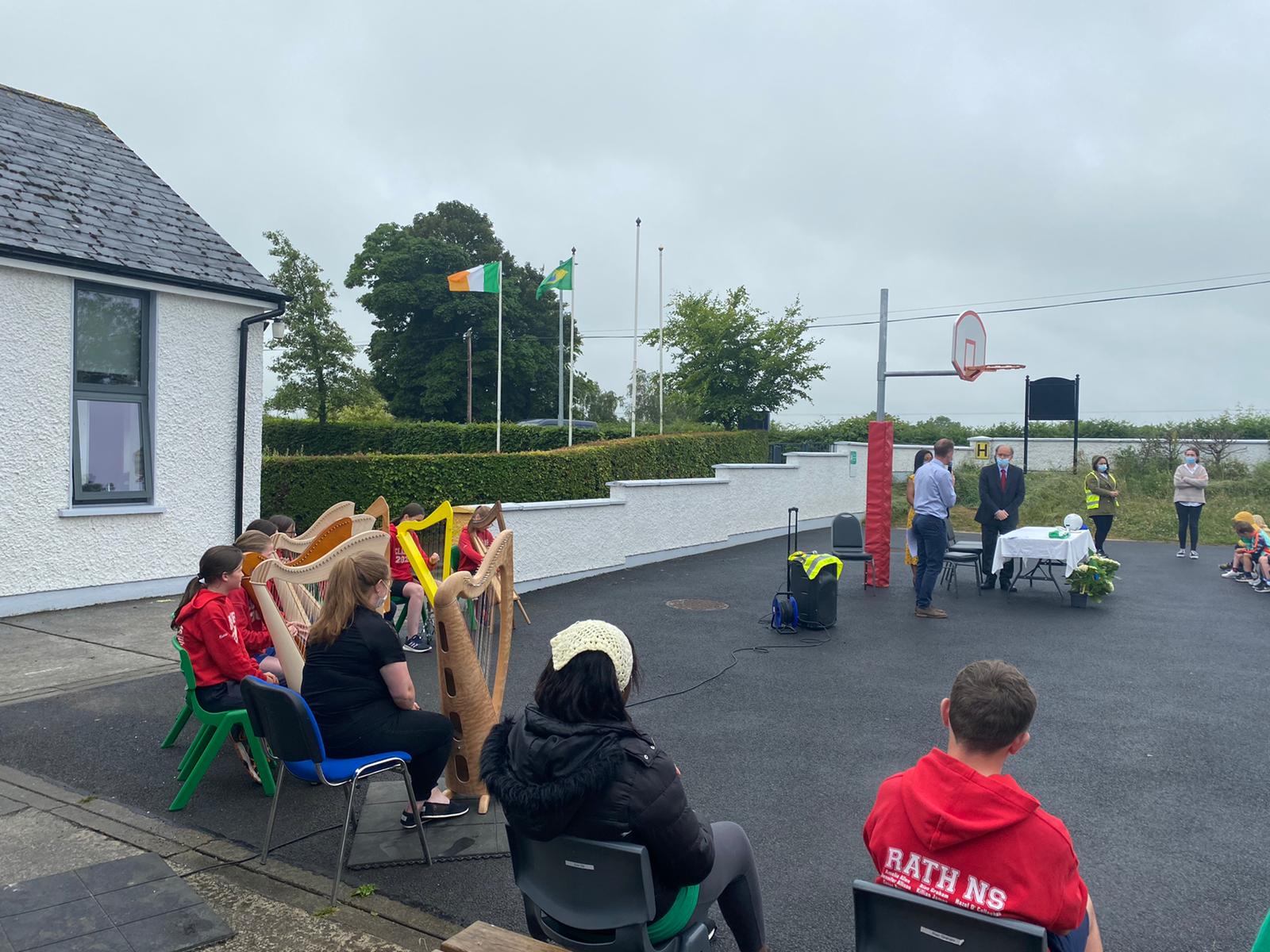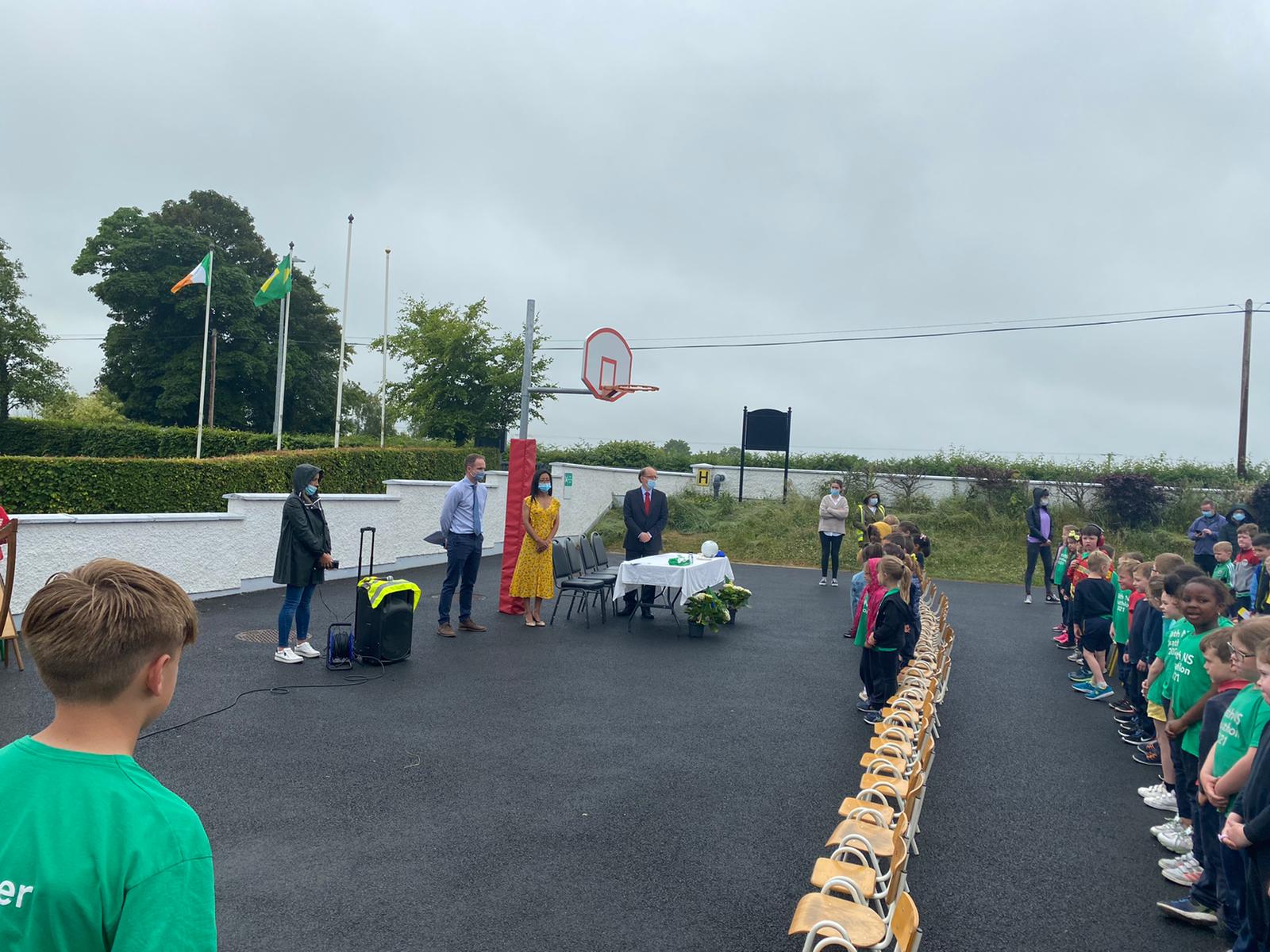 SEE ALSO – Mixed emotions for Portlaoise youngster as bad injury makes it a county final success he'll never forget