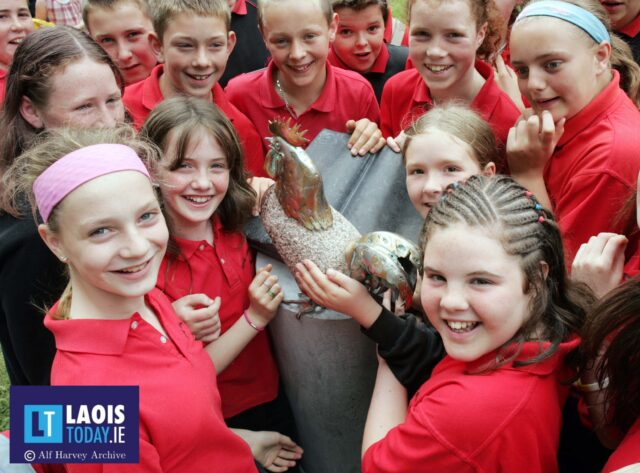 Timahoe is a very proud rural community and at the very centre of that is the famous Round Tower in the village, home of the St Mochua monastic site way back in the seventh century.
In 2005 the local schoolchildren spearheaded a project that saw a sculpture unveiled at the Round Tower following the support of the Timahoe Development Association.
The sculpture, which was envisaged by the children and supported by teacher Martina Mulhall was designed by Ballyfin-based sculptor Michael Burke. It was then made from materials from McKeon Stone in Stradbally and IDS in Portlaoise.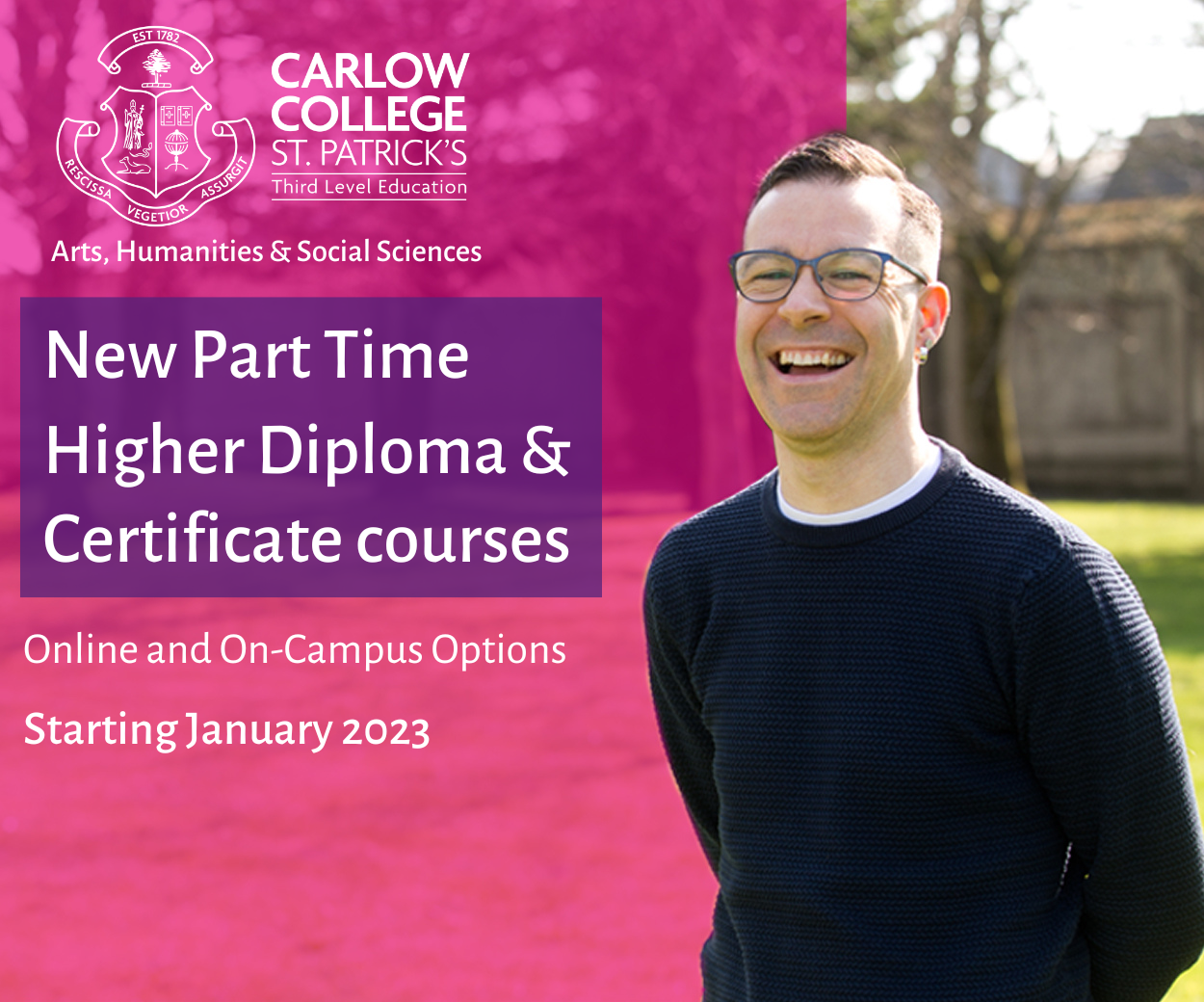 The sculpture depicted the story of St Mochua, which legend has that his rooster woke him in the morning, a mouse that nibbled his ear if he fell asleep while praying and a fly that stopped at the word Mochua stopped on when reading his prayers.
The unveiling of the sculpture was a large community event hosted by then school principal David O'Brien.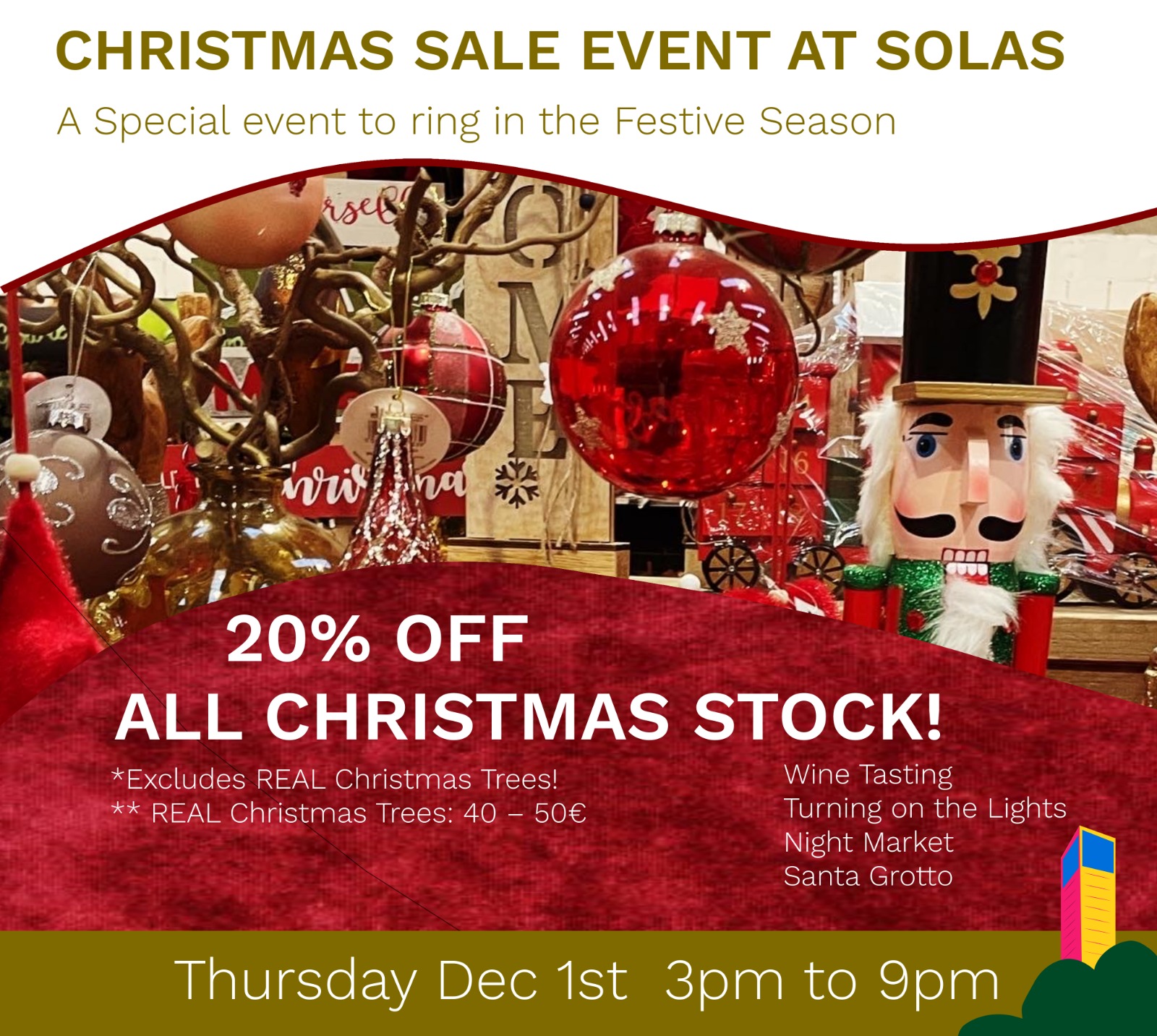 Laois County Council chairman Willie Aird was on hand as were local Timahoe councillors Dick Miller and James Daly as well as sculptor Michael Burke, Michael Bergin and Anne Goodwin from Laois Leader, Niall and Barry Kavanagh from McKeon Stone, Laois Arts Officer Muireann Ni Chonaill, county librarian Gerry Maher, Timahoe librarian Maureen Scully, Paddy Dunne from ESB, poet Jean O'Brien and school inspector Joan Hanrahan.
Also in attendance were Timahoe Development Association members John Delaney,  Margaret Mary Muldowney and Joan Clancy as well as Fr Sean Kelly, Fr Pat Breen, Rev Nancy Gillespie and Daphne Harding and pupils from the Cosby School in Stradbally.
You can check out a selection of Alf Harvey's photos below from the event.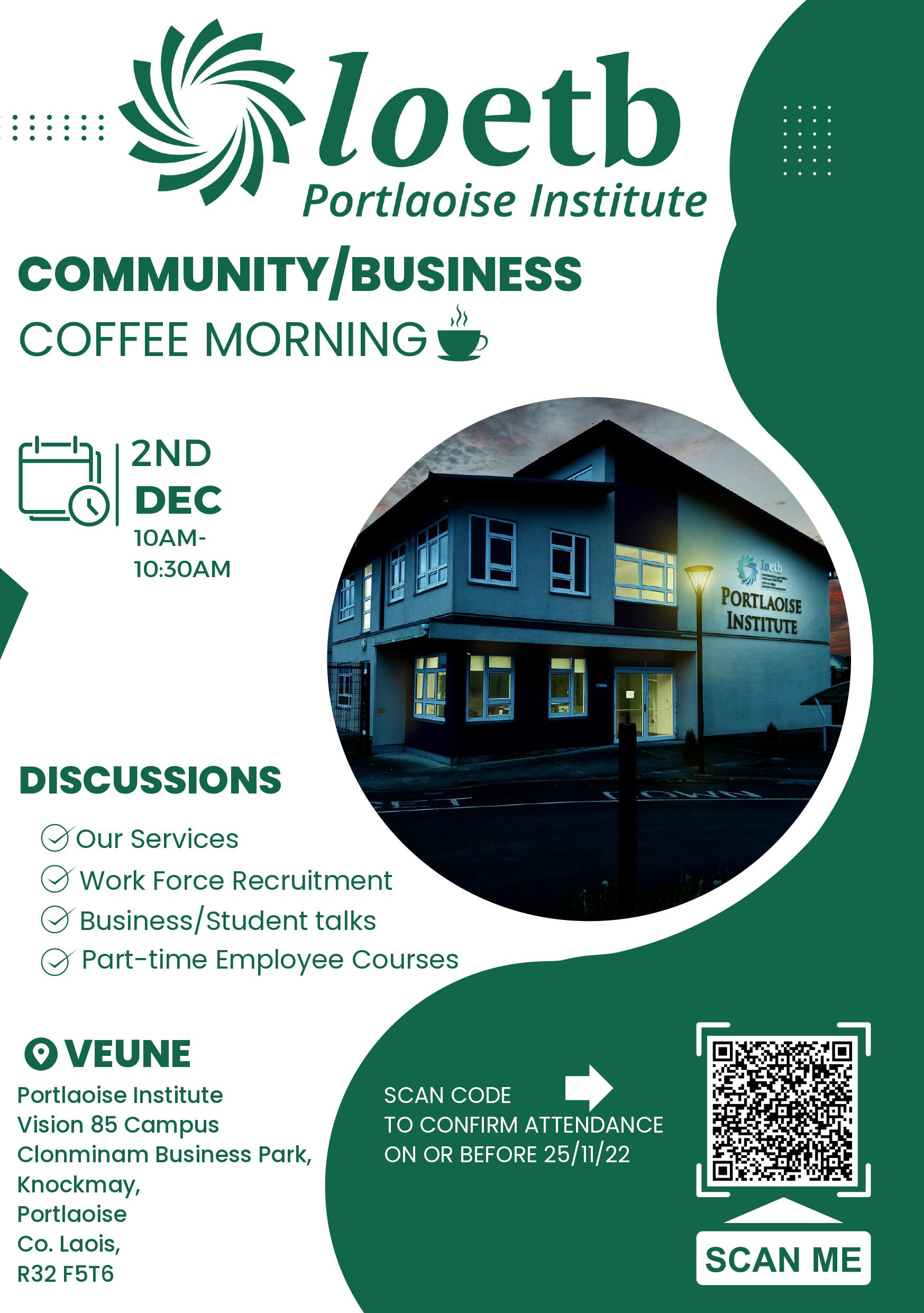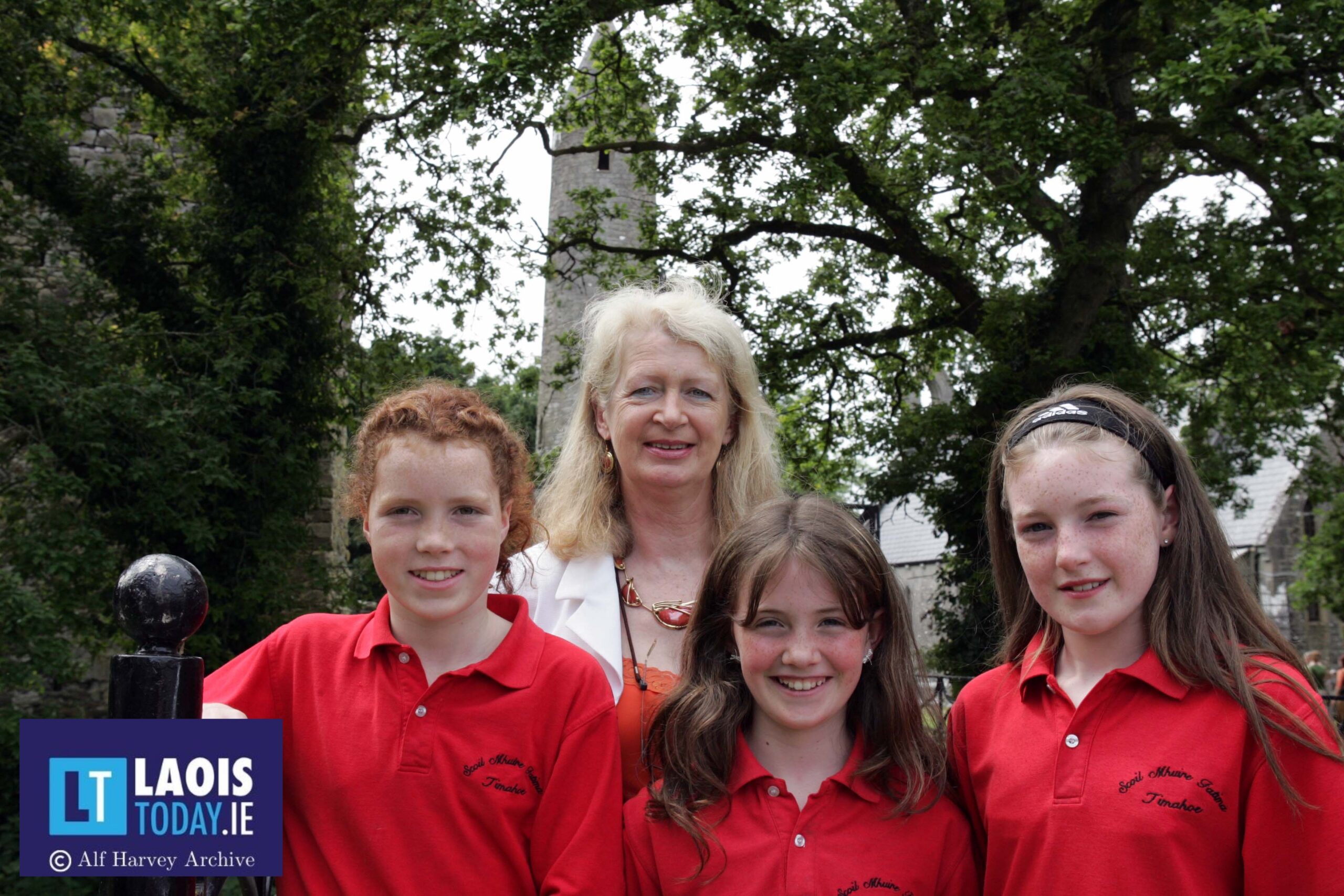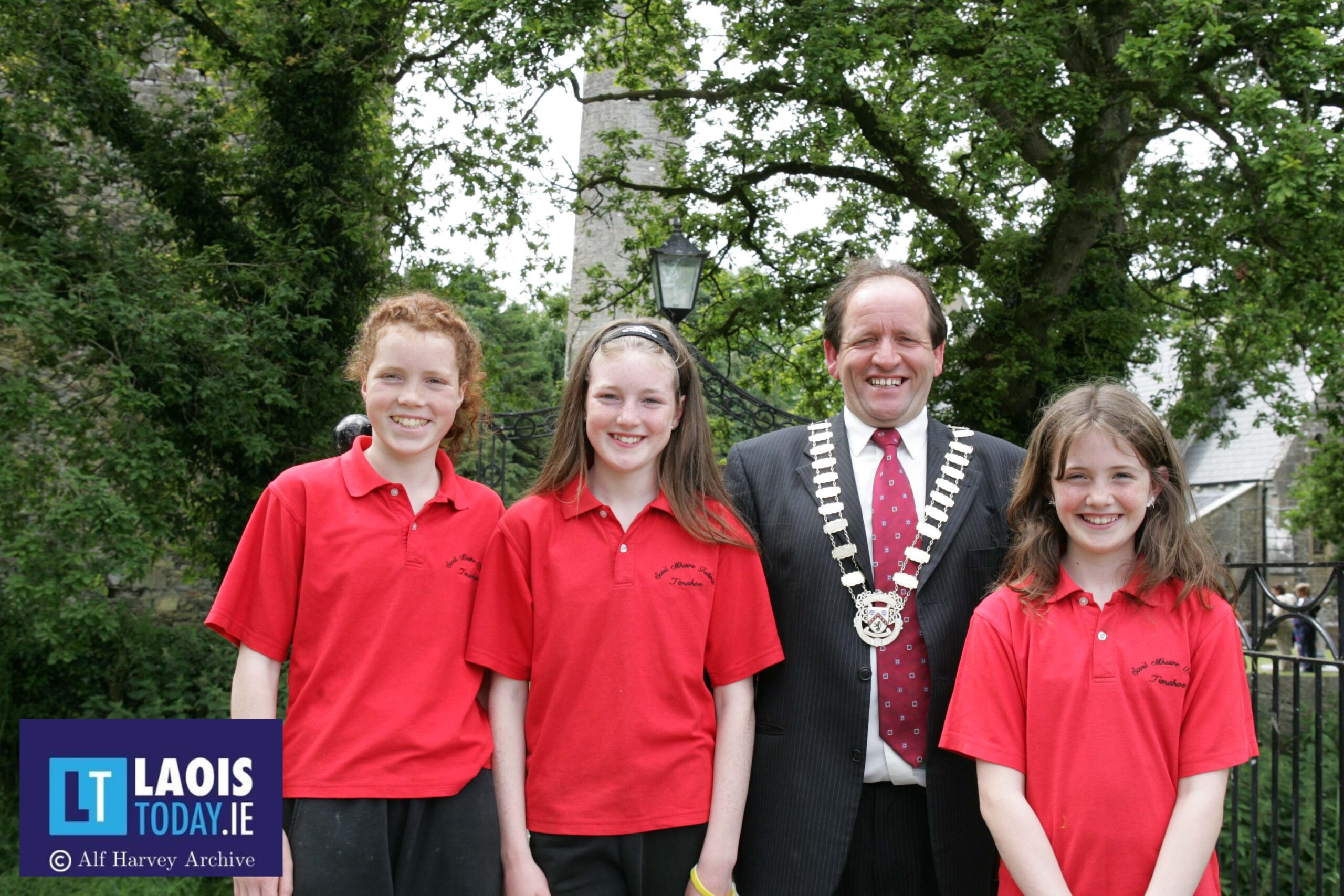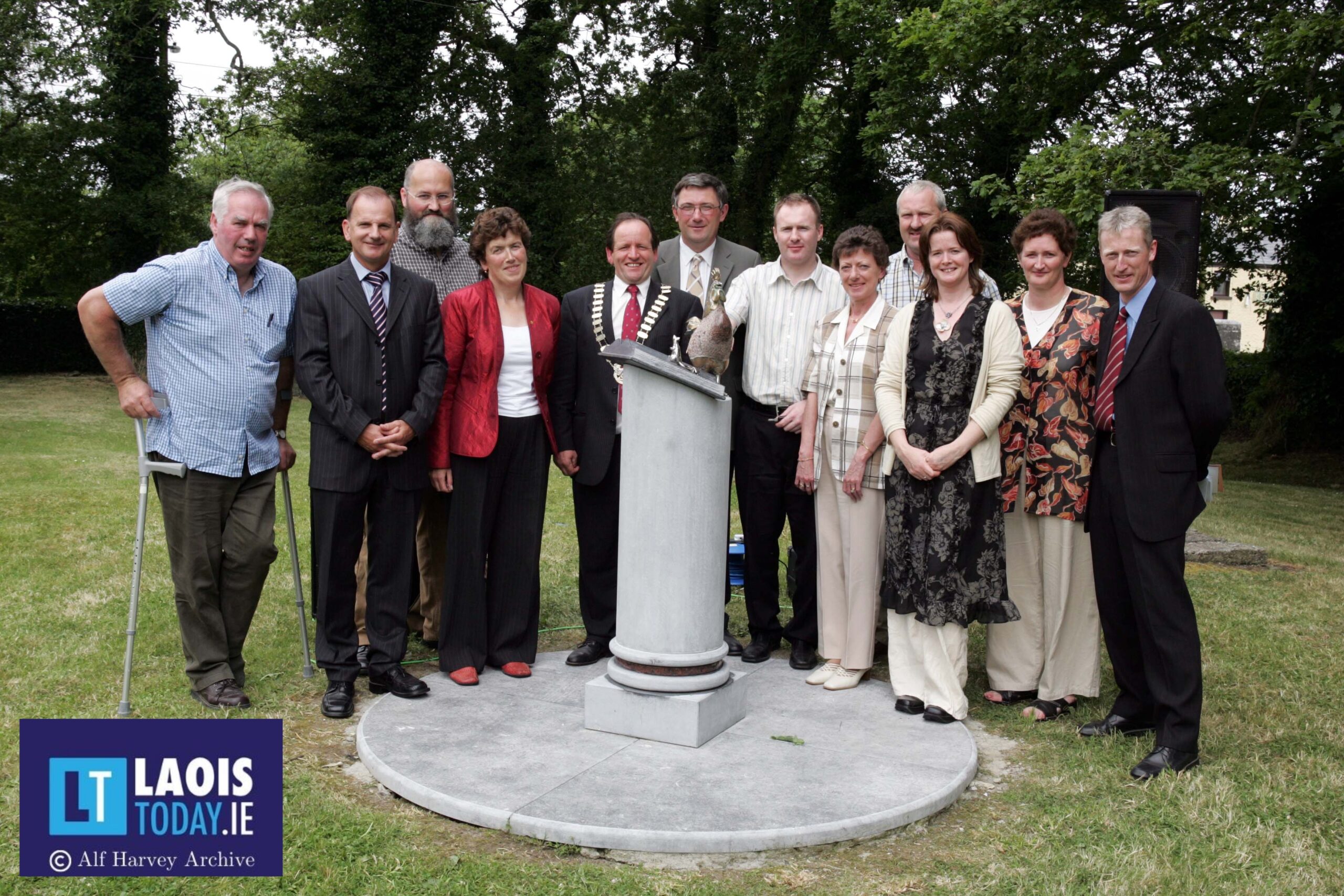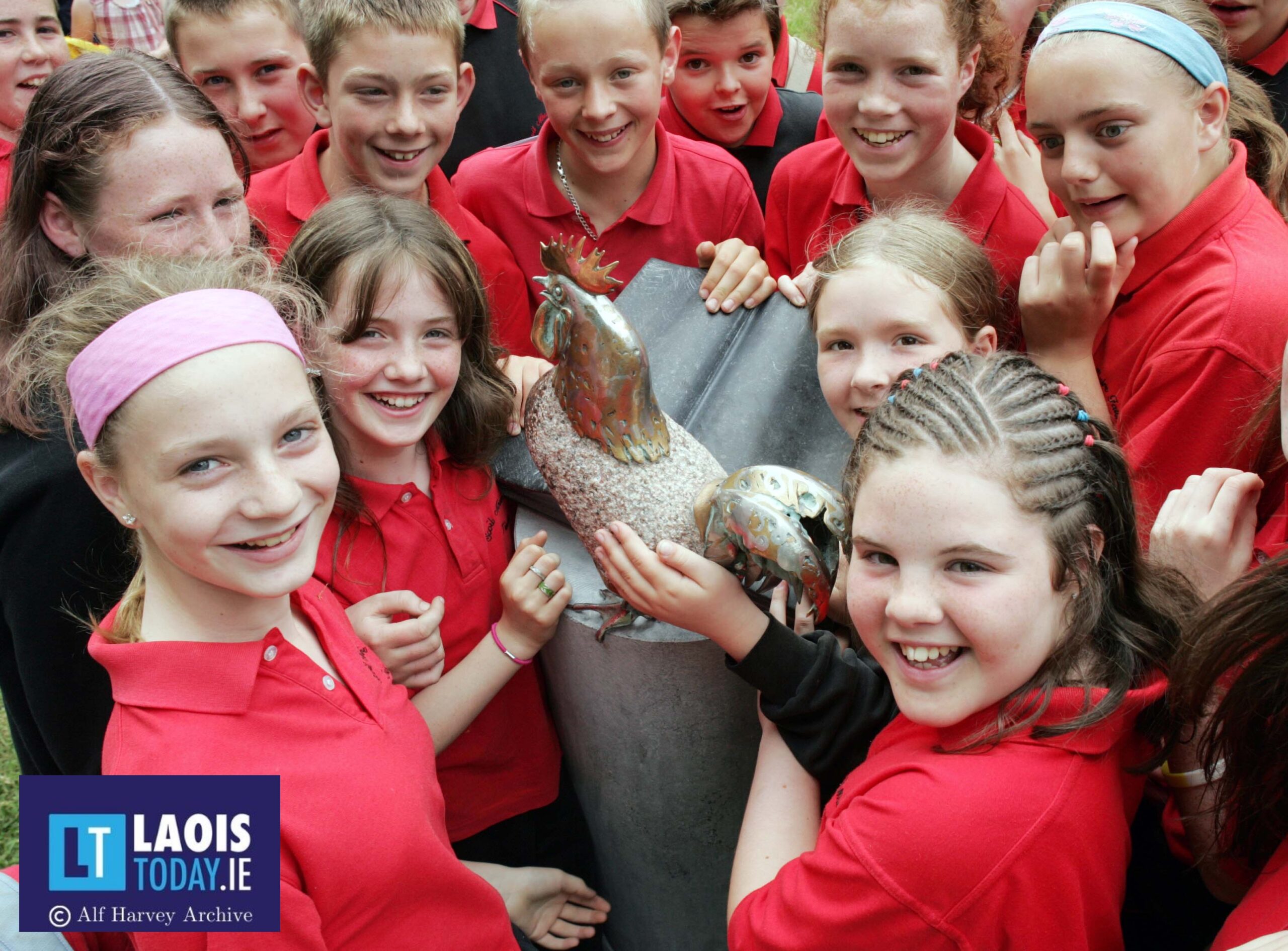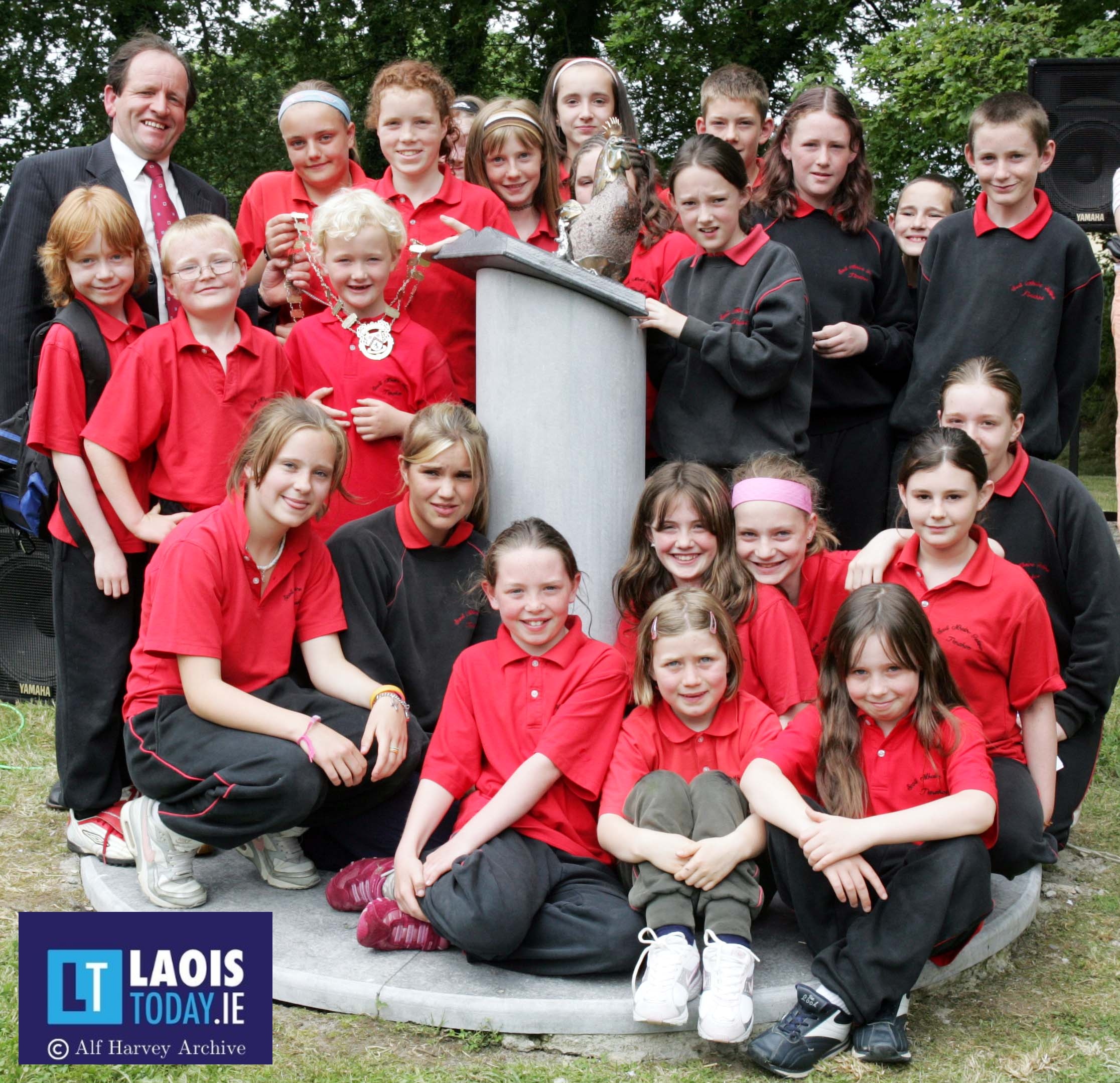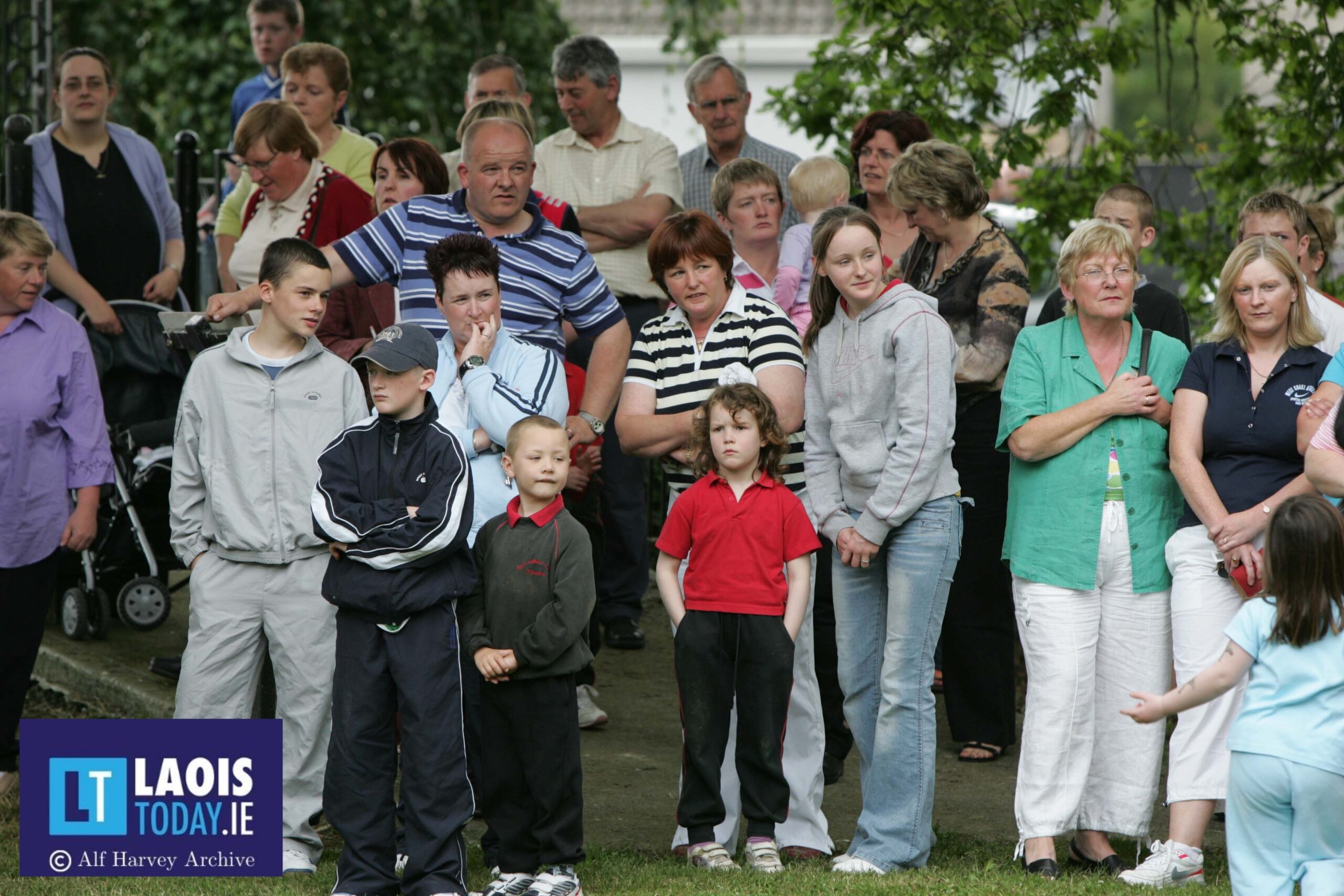 SEE ALSO – John Whelan: Timahoe – a towering example of the delights on our doorstep