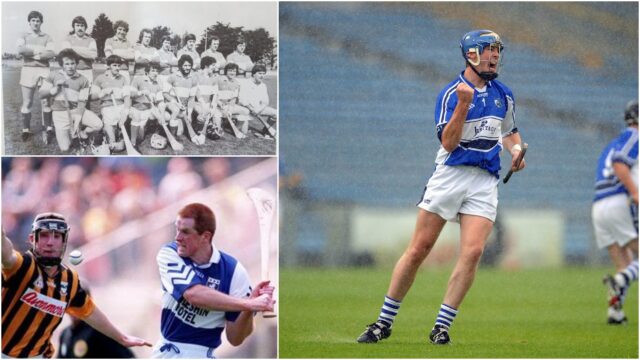 This Saturday the Laois hurlers will make the short trip to Nowlan Park in Kilkenny for their All Ireland Qualifier game against last year's beaten finalists Waterford. 
While last Saturday's win over Antrim in Parnell Park was heart-warming, Laois will be under no illusions that this will be a considerable step up. 
The bookies aren't giving Laois a chance with Waterford at 1/50 and Laois at 14/1. The handicap is 14 points.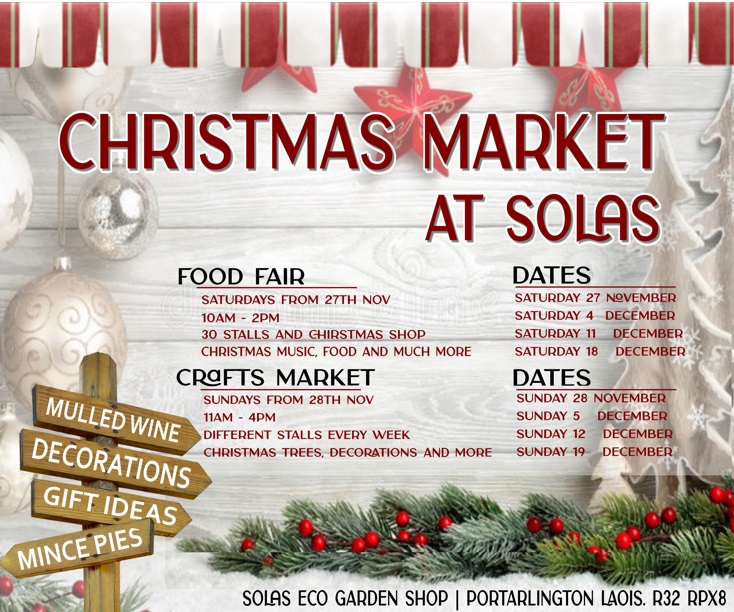 But while Laois wins have been few and far between in big knockout games over the years, there have been numerous occasions where they've gone toe to toe with some of the giants of the game. 
In Cheddar Plunkett's first spell as manager, there were a couple of agonisingly close calls with Galway in the Leinster championship while two years ago Laois did knock Dublin out. There was also that memorable win over Offaly in 2015.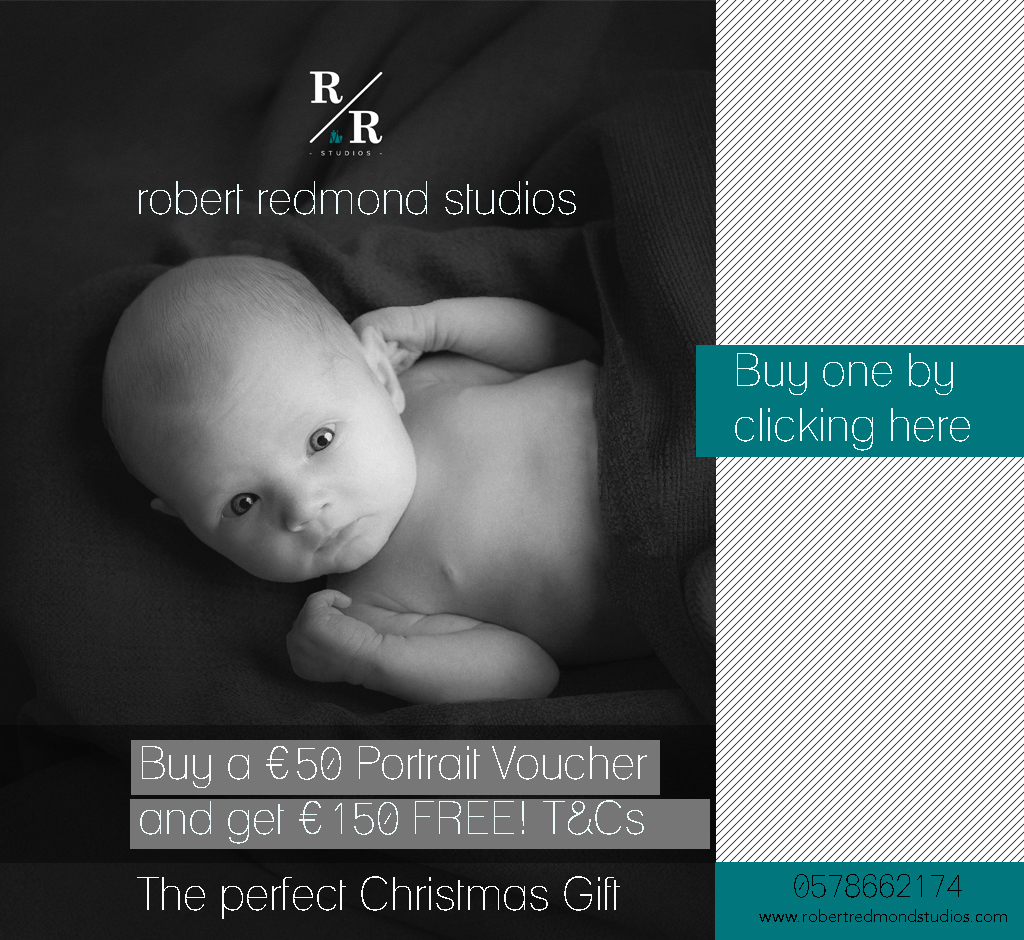 Here we look back on some of the occasions over the past 40+ years when Laois came within minutes of causing a seismic shock in a knockout game. 
In most instances they entered as massive outsiders, just as they will this weekend. 
From a battle in Birr with Galway in 1979, to a draw with All Ireland champions Offaly in 1982, a couple of near misses in the 1990s, a late surge from Limerick in 2009 and Clare last year, Laois have gone so close so many times.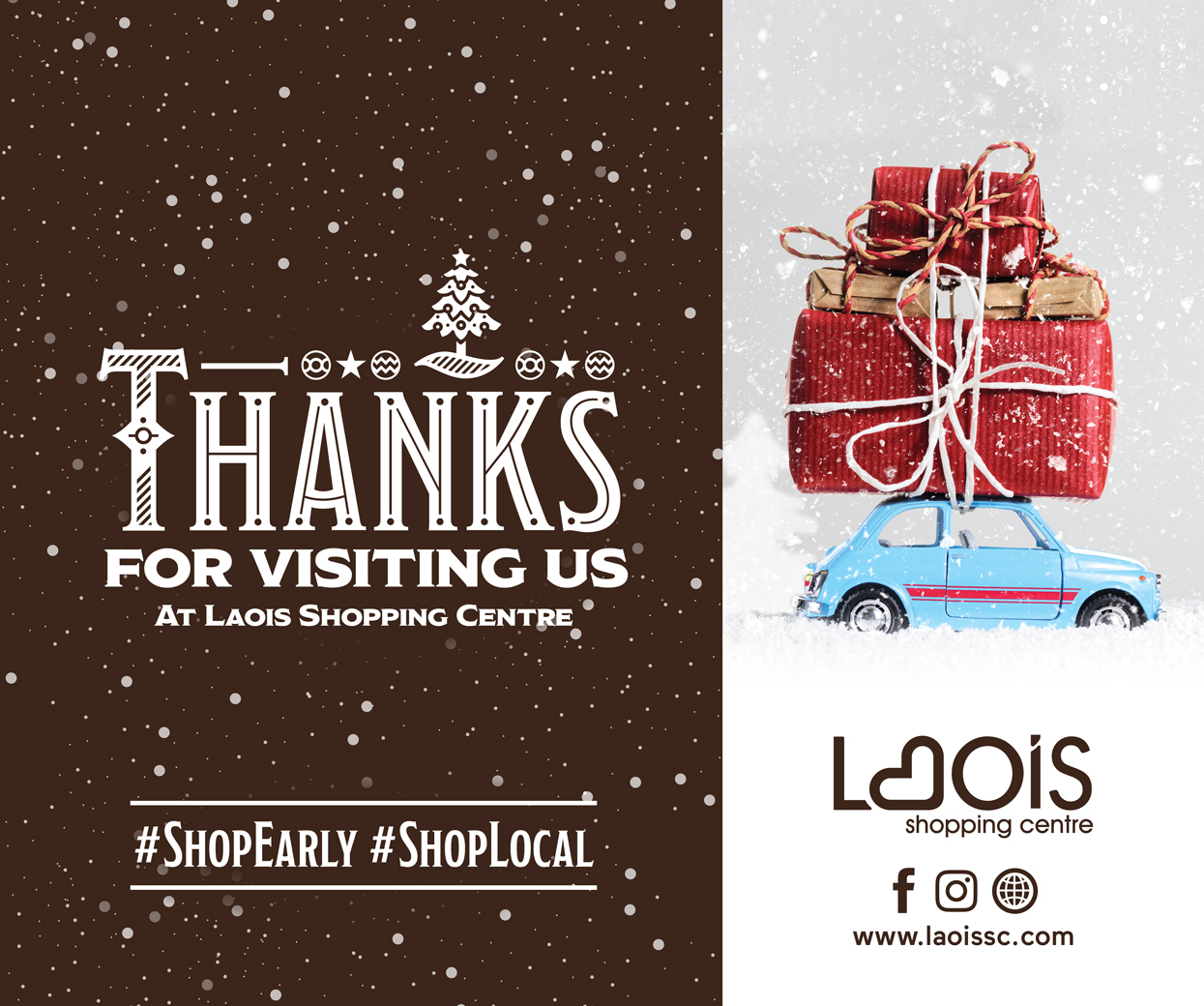 Perhaps this time they might get over the line. 
---
1979 – Galway 1-23 Laois 3-10
In the 1970s the Laois hurlers played in the standalone All Ireland 'B' championship on a couple of occasions, one that precluded them from playing in Leinster – but offered an All Ireland quarter-final place for the winners. 
In 1977 – while the likes of Westmeath and Kildare played in Leinster – Laois played and won that 'B' competition and were then defeated by Galway in Birr by 2-12 to 0-10.
Two years later they won the 'B' again – and this time they gave Galway a much tougher test in front of a massive crowd in Birr. 
With ten minutes to go, Laois, featuring four sets of brothers, were four points up and according to the Irish Press report the next day were "poised to become the shock of the championship season". "Laois were simply murdering their renowned rivals," added the report.
But a somewhat fortuitous PJ Molloy goal turned the tide and Galway pulled clear to win by seven in the end. "But this was not a true reflection," added the Press reporter who also reckoned that "Laois … may never come as close to beating Galway again". 
Galway would go on to stun a four-an-a-row chasing Cork side to reach the final, where Kilkenny got the better of them. The following year Galway won the Liam MaCarthy Cup for the first time in 57 years and Joe Connolly's "People of Galway, we love you" speech went into GAA folklore as did Joe McDonagh's rendition of the 'West's Awake'. 
LAOIS: John Carroll; Paddy Ging, M Carroll, John Bohane; Austin Lanham, Mick Mahon, Christy Jones; J Keenan, Mick Walsh; Martin Brophy, Martin Cuddy, Billy Bohane; Mick Cuddy, Frank Keenan, J Mahon. Subs: J Killeen for J Keenan
---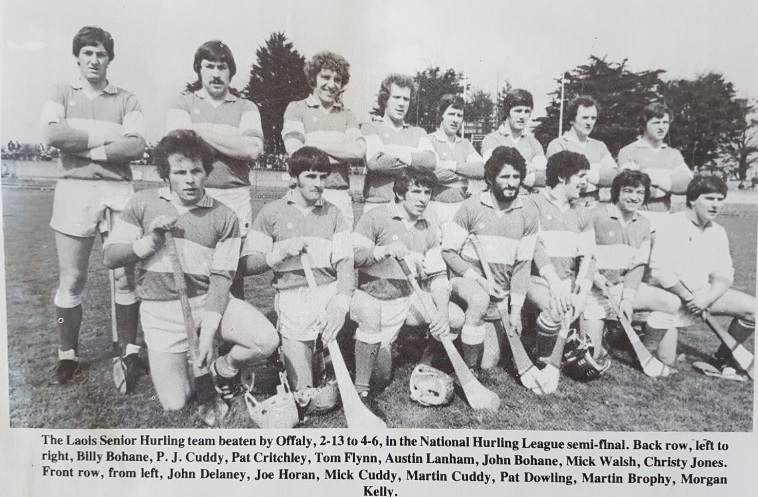 1981 – Offaly 3-20 Laois 6-10
The one that went in through the side netting. Of all the Laois hurling heartbreak stories over the years, this 1981 Leinster semi-final is one that's invariably put at the top of the list. 
With a minute of normal time remaining Laois were a point up before the late Pat Carroll levelled things up. Laois then had a chance to win it but John Delaney was harshly done for over-carrying and Paddy Kirwan drove the resulting free over the bar from 100 yards out. 
To add to all that, Padraig Horan's first-half 'goal' shouldn't have been given at all seen as it went through the side netting. 
"There is no doubt whatsoever that the goal was a wide ball," wrote Pat Critchley in his book Hungry Hill. 
"Padraig himself admitted as much … the ball was picked up outside the net on the same side. Unless the laws of physics have changed the angles don't add up.
"It was impossible for the ball to have entered the net and end up where it did.
"Johnny Flaherty, as cute as a fox, shouted 'GOAL'. The ould lad that was at the post and ducked now panicked and went for the green flag. Us green naive Laois players didn't protest strongly enough.
"The referee didn't investigate enough or think logically about the situation. The goal stood."
In a knockout championship, Laois's summer was over. Offaly duly went on and won their first ever All Ireland title. 
LAOIS: Morgan Kelly; Joe Doran, John Bohane, Gerry Ring; Christy Jones, John Delaney, Andy Lanham; Mick Cuddy, Michael Walsh; Billy Bohane, Martin Cuddy; Martin Brophy, Pat Critchley, PJ Cuddy, Tom Flynn. Subs: J Killeen for Ring, Frank Keenan for Critchley
---
1982 – Laois 3-14 Offaly 3-14
A year after the side netting saga, Laois met Offaly again in the Leinster semi-final. Offaly were All Ireland champions but Laois had a fine team and the sides played out a "marvelously competitive, pulsating" game where a late Billy Bohane free sent it to a replay. 
And while it was Laois that got the equaliser, Irish Independent reporter Damien McElroy reckoned that it would have been "daylight robbery" if Laois had been beaten. 
Laois were 1-3 to no score up after ten minutes and were unfortunate not to score three goals (one was called back for a penalty that ended up being hit over the bar) and Offaly settled to be a point up at half time. 
The second half was a pulsating affair with a Pat Delaney '65 nudging Offaly ahead as the final whistle approached. Bohane missed a chance to level it up from a free – but he got a second chance two minutes later to ensure it finished level. 
But that day was another missed opportunity for Laois – as Offaly won the replay three weeks later. 
LAOIS: Morgan Kelly; Joe Doran, John Bohane, Mick Bolger; Christy Johns, John Delaney, Paddy Dowling; J Killeen, Eugene Fennelly; Billy Bohane, Martin Cuddy, Martin Brophy; Pat Critchley, PJ Cuddy, Tom Flynn. Subs: Austin Lanham for Doran, Mick Walsh for Brophy
---
1993 – Laois 1-9 Wexford 0-15
"Wexford's success-starved fans in the approximate 12,000 crowd had to endure intense anxiety for much of the match, with the distinct possibility that Laois would upset the applecart by joining Kilkenny in the Leinster final always in the air," wrote Paddy Hickey in the Irish Independent the following day. 
Dr Cullen Park was packed for this double header that saw Carlow host Kilkenny in the other semi-final and Laois almost pulled off a significant shock. 
Unfortunately anything that could go wrong did go wrong. The legendary John Taylor was forced off injured after just eight minutes, sub Mick O'Hara was sent off and they also missed a glorious goal chance from John Bates which was brilliantly saved by a young Damien Fitzhenry. 
Even still Laois were 1-5 to 0-6 up at  half time and were still in the lead midway through the second half before Wexford rallied late on to get the job done. 
LAOIS: John Hanniffy; Cyril Duggan, Bill Maher, Des Rigney; Andy Dunne, Joe Dollard, John Taylor; Niall Rigney, Noel Delaney; Declan Rooney, John Cuddy, Tony Dunne; PJ Cuddy, Owen Coss, Noel Roe. Subs: John Bates for Taylor, Mick O'Hara for J Cuddy
---
1995 – Kilkenny 2-14 Laois 2-12
"The Kilkenny Cats needed all their nine lives to survive a remarkably gutsy challenge from no-hopers Laois," went the opening line of the Irish Independent match report. 
"And the sweetest sound for the league champions in this Leinster championship tie at Carlow's Dr Cullen Park was the final whistle.
"Kilkenny entered the match as red hot favourites to comfortably clinch a semi-final place against Dublin, but they were rocked back on their heels by a highlv determined Laois side who made a mockery of their lowly rating by producing a performance abounding in passion, urgency, industry and skill."
Indeed, Kilkenny would be facing an idle summer but for a splendid save by substitute goalkeeper Joe Dermody in the last minute. At that stage Laois were two points adrift, and Dermody came to his side's rescue after Fint Lalor had unleashed a blistering shot from about 20 metres.
A first-half goal from Lalor had helped Laois to a 1-5 to 0-6 lead and with a little over ten minutes to play, Laois were back ahead after PJ Cuddy goaled. 
But a piece of DJ Carey magic late on set up Denis Byrne to score his second goal and a Charlie Carter point had them 2-13 to 2-10 up. 
But Laois got back within a scored and could have won it had Dermody not pulled off a stunning save in the final minute. 
LAOIS: Ricky Cashin; T Delaney, Bill Maher, Cyril Duggan; Niall Rigney, Joe Dollard, John O'Sullivan; Owen Coss, Declan Conroy; Tommy Kenna, Noel Delaney, Fint Lalor; PJ Peacock, Ollie Dowling, Fionan O'Sullivan. Sub: PJ Cuddy for Kenna 
---
1997 – Offaly 1-11 Laois 2-7
In 1996, after going on a great run to the league semi-final, had high hopes of beating Offaly in the Leinster championship in Croke Park. Yet they went down badly. 
The following year, expectations were lower. But Laois very nearly pulled off a shock after coming back from a very slow start. After 53 minutes Laois trailed 1-10 to 1-3 but burst into life in the final quarter, inspired by half-time sub Tony Dunne. 
"A brilliant Laois comeback ultimately left Offaly thanking the gods for a one-point victory which could easily have gone the other way if the unlucky losers .had taken their late scoring chances," wrote Cliona Foley in the Irish Independent. 
"We didn't hurl well, but maybe we weren't allowed because Laois played with more fire and passion than us," said Offaly manager John McIntyre after the game.
PJ Peacock got a goal to get Laois back into the game but he missed two late ones and David Hughes pulled off a "miraculous save" on Owen Coss to keep Laois at bay. 
To compound a disappointing day for Laois GAA, the footballers were beaten by 13-man Kildare in the second part of the Croke Park double header. 
LAOIS: Ricky Cashin; John Shortall, Cyril Duggan, John Taylor;' Niall Rigney, Paul Cuddy, Seamus Dooley; David Cuddy, Declan Conroy; PJ Peacock, Seamus Cuddy, Fionan O'Sullivan; Noel Delaney, Owen Coss, Bill Maher. Subs: Tony Dunne for D Cuddy, Joe Dollard for F O'Sullivan, Tony Kenna for Conroy
---

1998 – Kilkenny 3-11 Laois 1-14
Laois didn't win a championship game in the 1990s – but they came so close to big shocks on so many occasions.
In 1998, for the second time in four years, they really put it up to Kilkenny. 
"A day of grand larceny," was the front page headline on the sports section of the Irish Independent the next day.
"Heartbreak for Laois as Kilkenny snatch unlikely victory," was the Nationalist headline a couple of days later.
With six minutes remaining in the 1998 Leinster semi-final in Croke Park – played as part of a double header with Wexford-Offaly in front of a crowd of over 46,000 – Laois led 1-14 to 2-8.
They even had chances to go further clear. David Cuddy, who scored five points in a fine display, missed a free and Mark Rooney, on his championship debut, and who'd got an earlier goal, missed a goal chance that would surely have put the game beyond Kilkenny.
But it wasn't to be. Ken O'Shea came on as a sub and scored 1-1. Kilkenny survived. Laois were out.
LAOIS: Ricky Cashin; John Shortall, Ray Fogarty, Bill Meagher; Niall Rigney, Paul Cuddy, Andy Bergin; Declan Conroy, Cyril Cuddy; David Cuddy, Owen Coss, PJ Peacock; Declan Rooney, Mark Rooney, Donal Russell. Subs: Ollie Dowling for Conroy (injured), Fionan O'Sullivan for Coss
---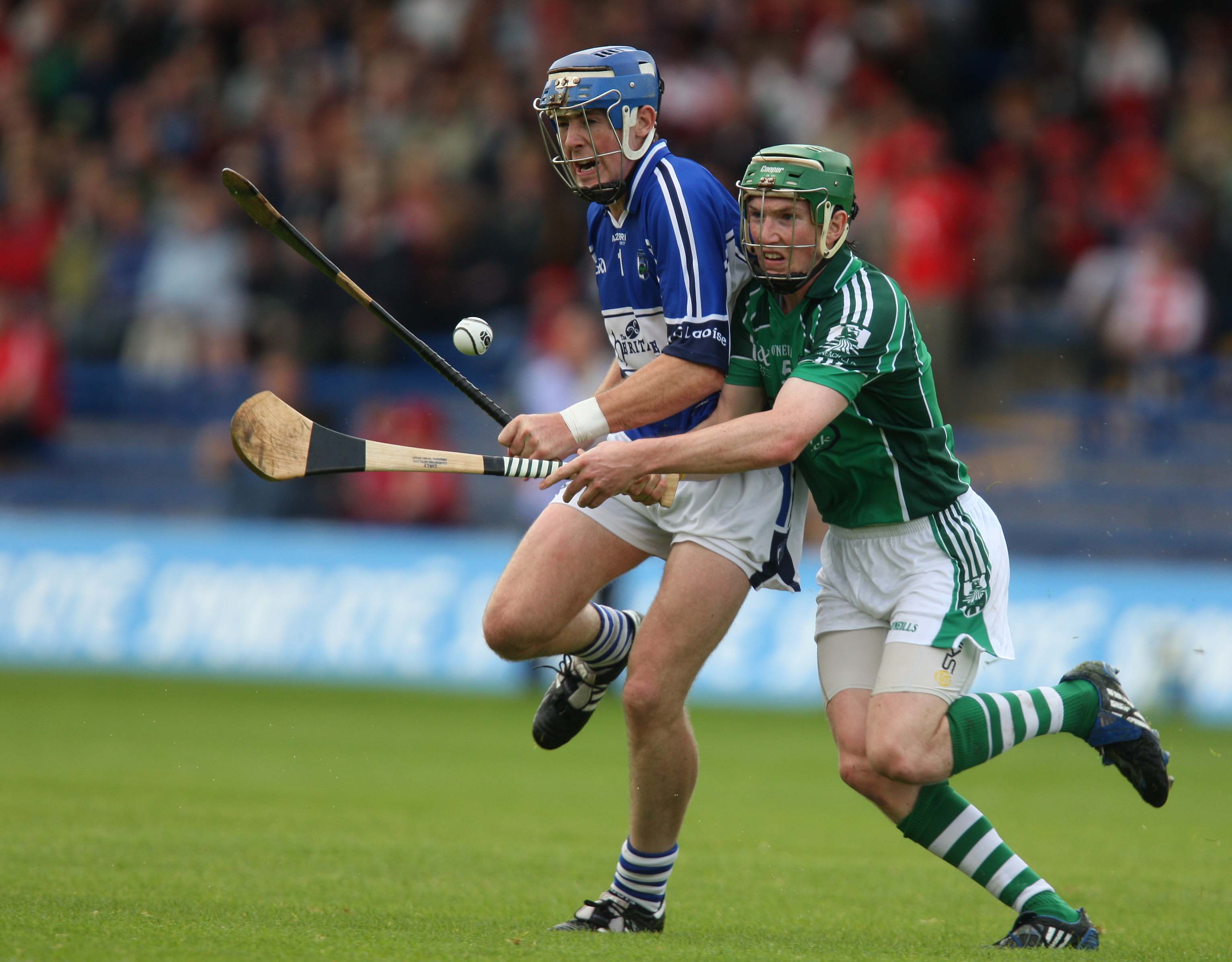 2009 – Limerick 0-20 Laois 1-14
There have been numerous hard luck stories for the Laois hurlers over the years across different generations.
In 2009, under Niall Rigney, Laois put together a good run of results and headed for Thurles to take on Limerick in Round 3 of the All Ireland Qualifiers.
While it resulted in a disappointing loss for the Laois hurling team of 2009, they came within 10 minutes of knocking Limerick out of the All-Ireland championship.
Laois had a spectacular start to the game, racing eight points ahead after only seven minutes.
As the momentum gathered, the crowd looked on in shock as Tommy Fitzgerald and Eoin Costelloe fired over two points in quick succession on the back of a Willie Hyland free. At half time Laois were 1-9 to 0-9 in front. 
But Limerick slowly got on top late in the game to just about pull through. 
Cork and Galway played in the second game in Thurles that day – and the Laois players received a standing ovation coming off the field.
It wasn't the result they wanted but it remains a standout memory for that group of Laois players.
LAOIS: Tadgh Doran; John A Delaney, Darren Maher, Brian Stapleton; John Rowney, Brian Campion, Michael McEvoy; Colin Delaney, James Walsh; Willie Hyland, Eamon Jackman, Owen Houlihan; Tommy Fitzgerald, John Brophy, Eoin Costelloe. Subs: James Young for Houlihan (52 mins), Brian Dunne for Rowney (62 mins), Dayne Peacock for Costelloe (68 mins)
---
2020 – Laois 3-17 Clare 0-26
"The Laois hurlers are out of the the All-Ireland championship for 2020 following an agonising and heart-breaking one point loss to Clare in Nowlan Park this afternoon," wrote Alan Hartnett as Laois exited last year's championship.
"Laois played with an extra man throughout the second half following David McInerney's dismissal and they embarked on a desperate comeback that just fell short.
"In the end, a point was all that separated the sides following a much improved Laois performance that will give them great hope for the 2021 campaign.
"Laois can feel unfortunate as a couple of decisions went against them – including what looked to be a penalty for a foul on Paddy Purcell – but it just wasn't to be."
LAOIS: Enda Rowland; Lee Cleere, Sean Downey, Donnacha Hartnett; Eric Killeen, Podge Delaney, Ryan Mullaney; Fiachra C-Fennell, James Keyes; Aaron Dunphy, Willie Dunphy, Colm Stapleton; Mark Kavanagh, Ross King, Jack Kelly. Paddy Purcell for King (22), Stephen Maher for Kelly (ht), Ciaran McEvoy for Killeen (48), Conor Phelan for Downey (65), Mark Hennessy for Maher (69)
SEE ALSO – Check out more from our Laois Hurling Memory series here 
SEE ALSO – For more of Steven Miller's Breaking Ball columns, see here