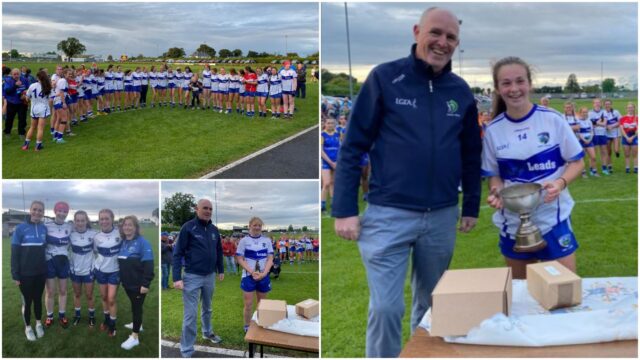 The Leinster U-16 'B' championship came to a conclusion last night as Laois defeated Longford in Moate to claim glory.
This competition has been run off over the last few weeks and Laois ended it last night with a 100% record.
Nine of the 12 Leinster counties – with the exception of Dublin, Wexford and Wicklow – took part.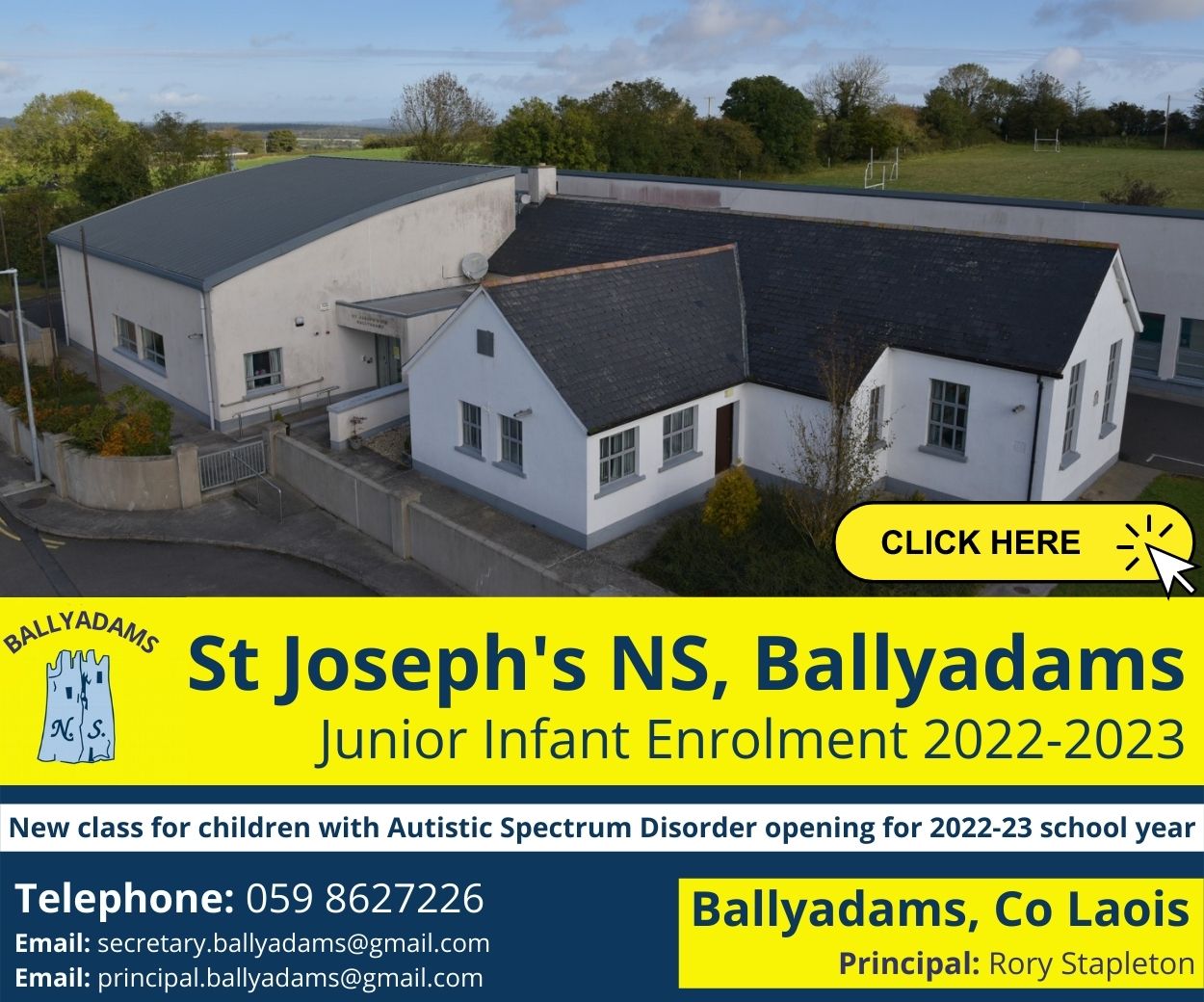 They were split into three grades with three teams in each grade.
Meath, Kildare and Westmeath contested the 'A' with Kildare defeating Meath in the final.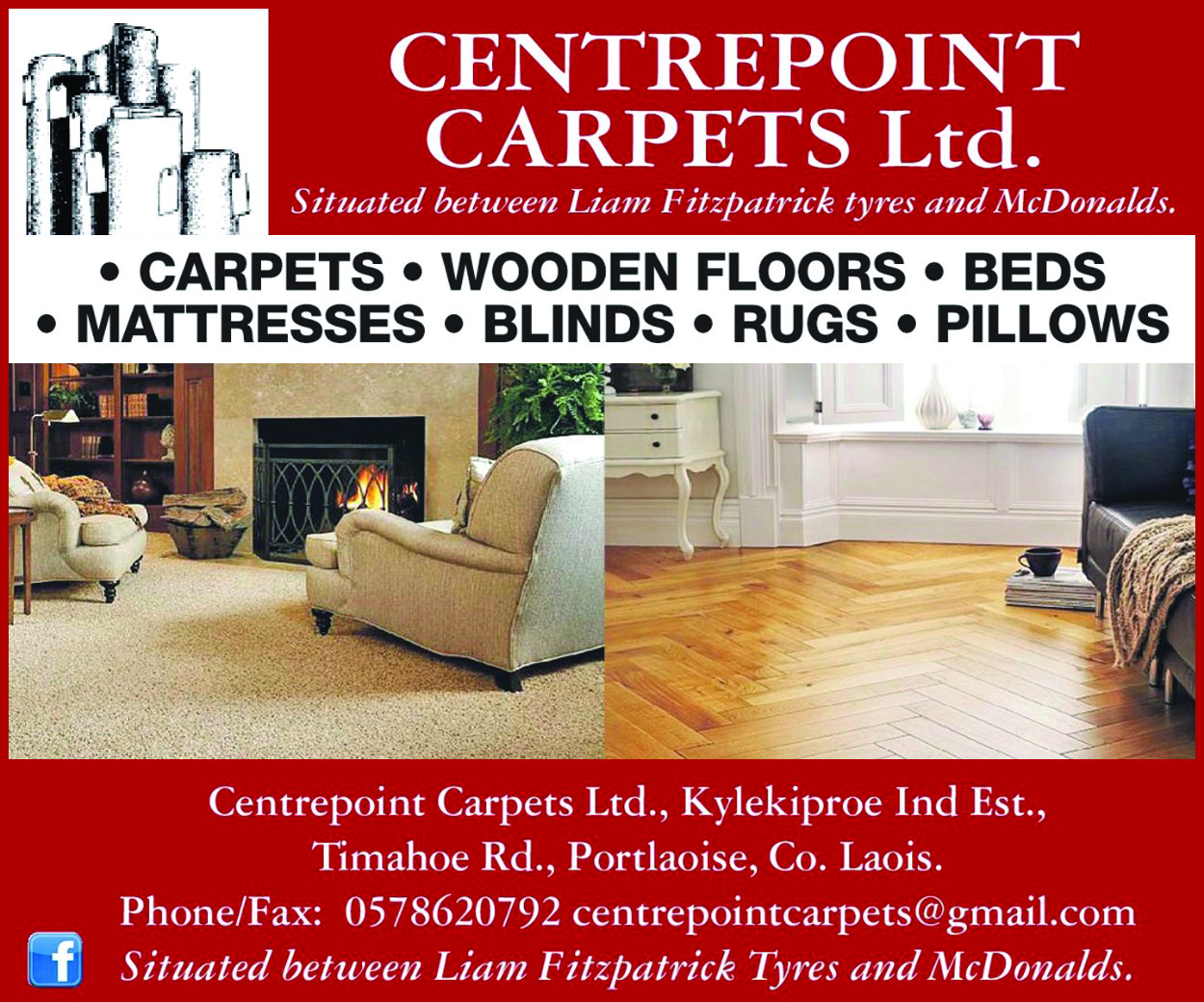 The 'C' championship saw Kilkenny, Carlow and Louth do battle with the latter defeating Kilkenny in the decider.
In the 'B', Laois first faced Offaly and managed a 7-13 to 1-5 victory.
In their second group game, Laois enjoyed a 3-17 to 0-7 win over Longford.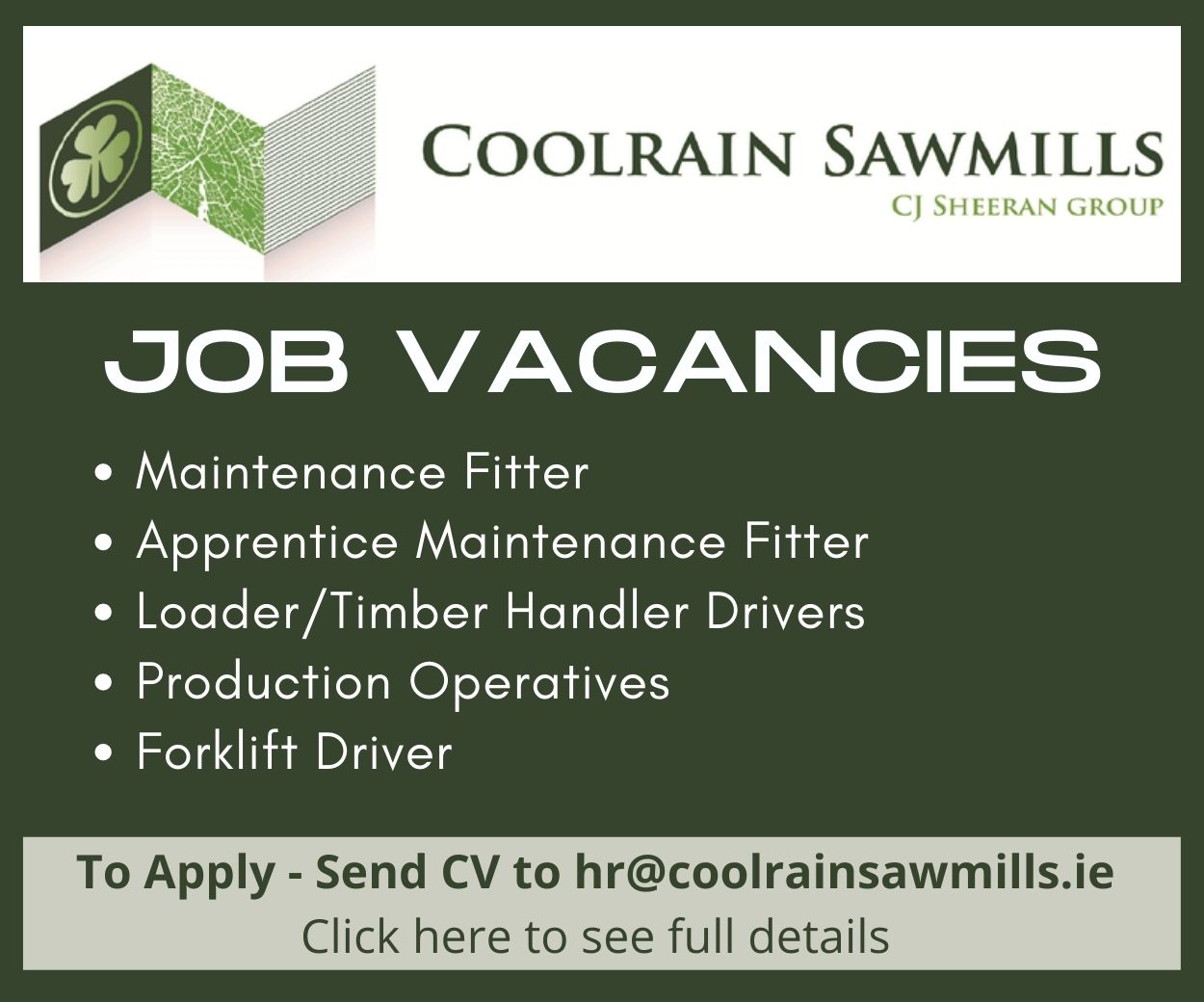 Longford defeated Offaly in their final group game to set up a final showdown last night.
They game was far tighter and the sides were level at half time – Laois 4-1 Longford 2-7.
The second half was equally tight but Laois emerged two point winners in the end – 6-4 to 2-14.
LAOIS: Briana Dunne; Aoibhe Hoary, Alannah Brennan, Ellen Dunne; Melissa Donnelly, Ciaran Malone, Orlaith McNamara; Shannon Fitzpatrick, Faye McEvoy; Tara Byrne, Holly Hanway, Aoife Cummins; Ciara O'Neill, Katie Donoghue, Aerin Ryle.
Subs: Ava Shanahan; Grace Cunningham, Alice Kerins, Ella McNulty, Ella Byrne, Aoibheann Dalton, Rachel Donagher, Anna McEvoy, Kate Wall, Lilly Hooney, Katie Donoghue, Riona Duff, Jane Rambsottom, Megan Murray, Aoibhe Byron
Management: Stephen Hoary (Manager), Patrick Cummins, Eavonne Donoghue and Sarah Quigley (Selectors), Caroline Fitzpatrick (Covid Superviser)
That sparked wild celebrations and you can check out some great pictures from the aftermath below: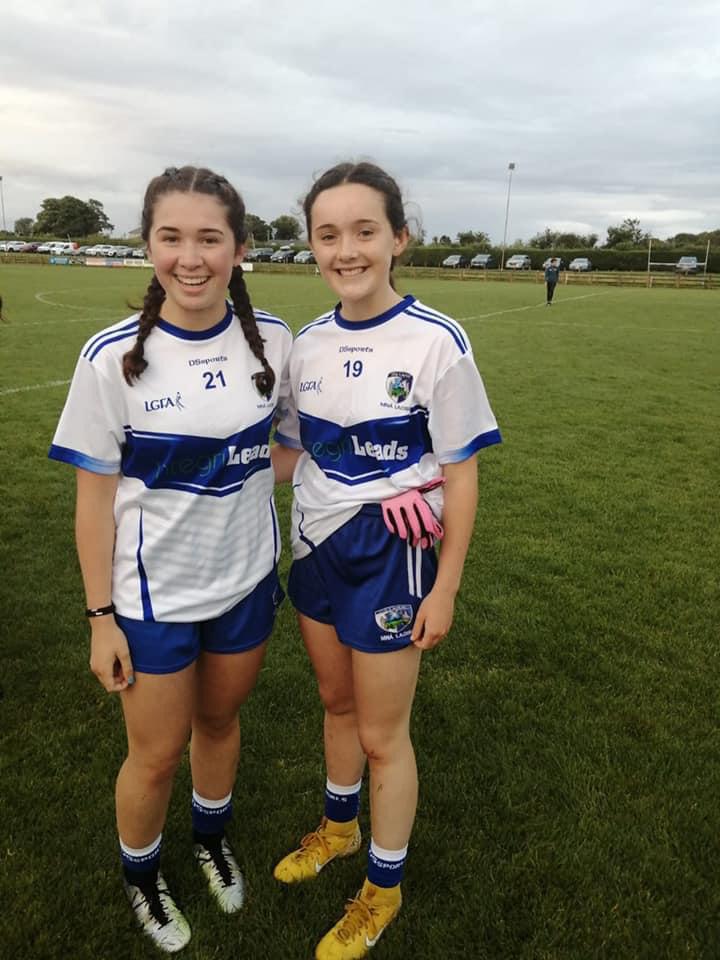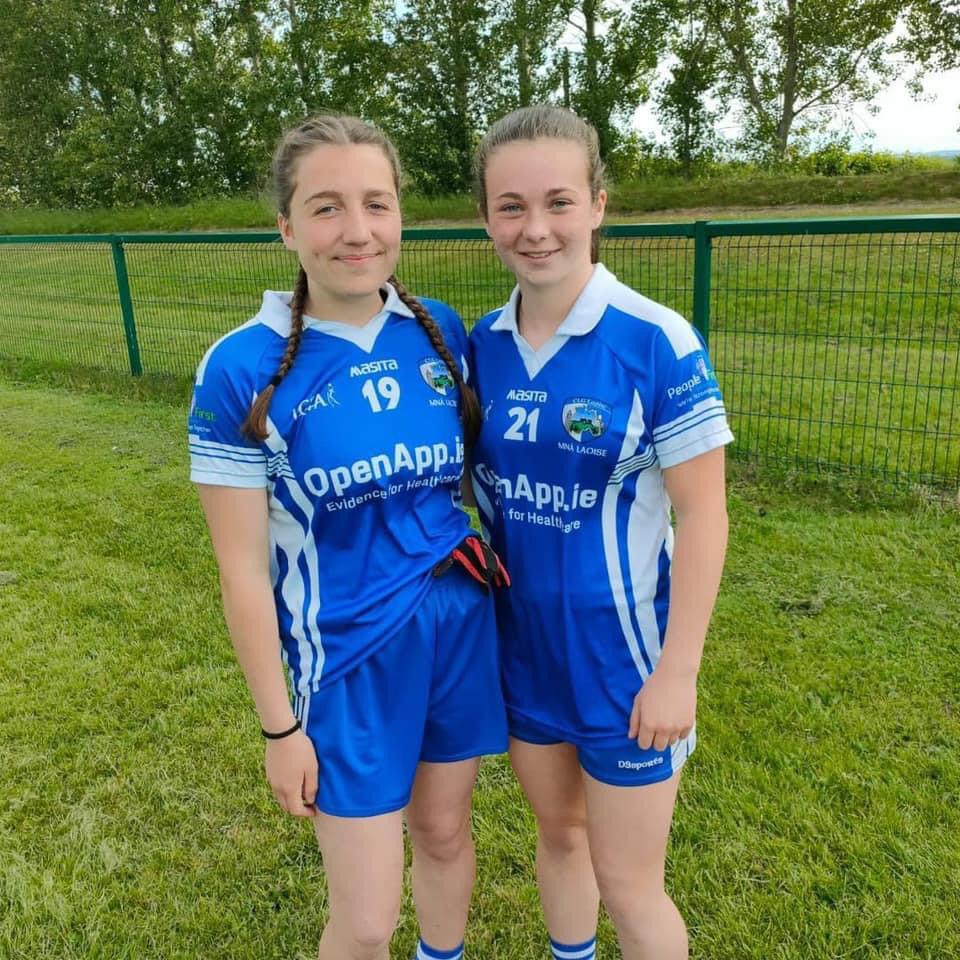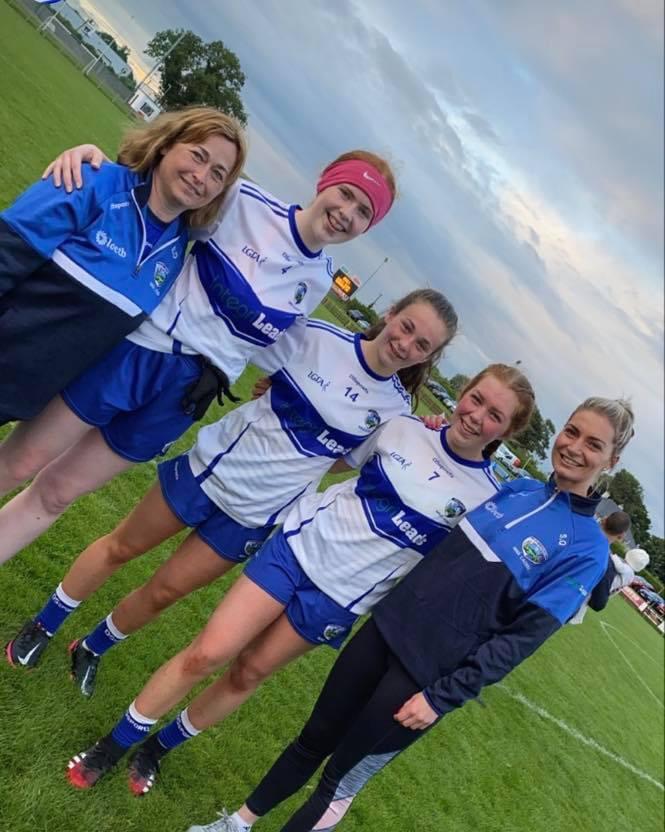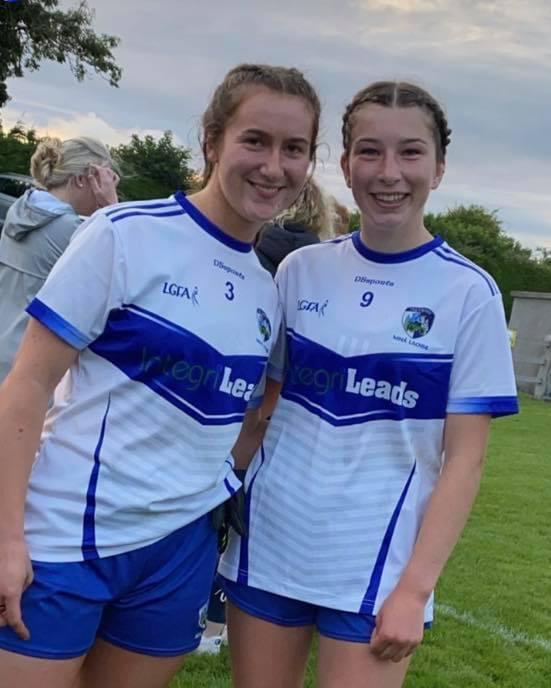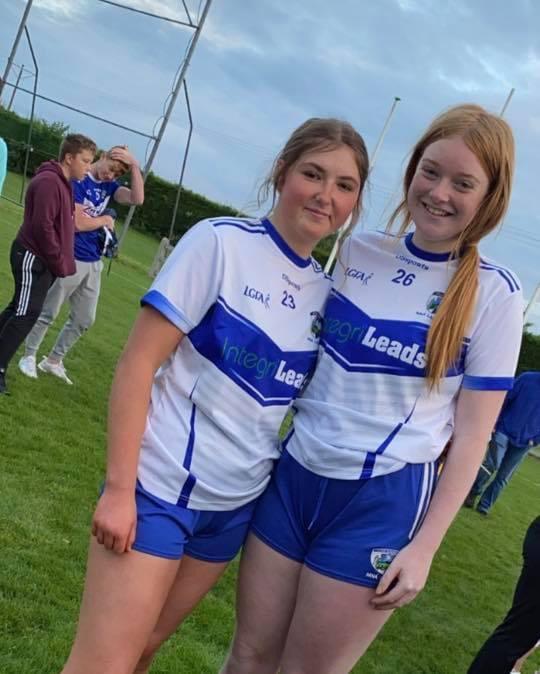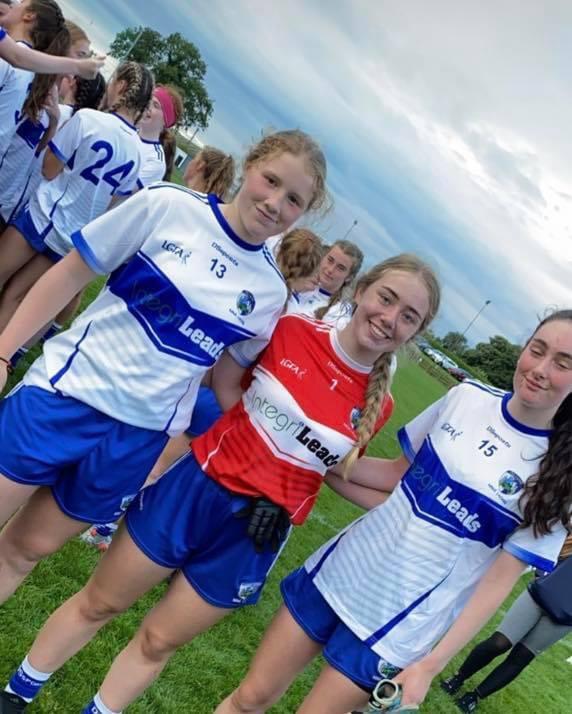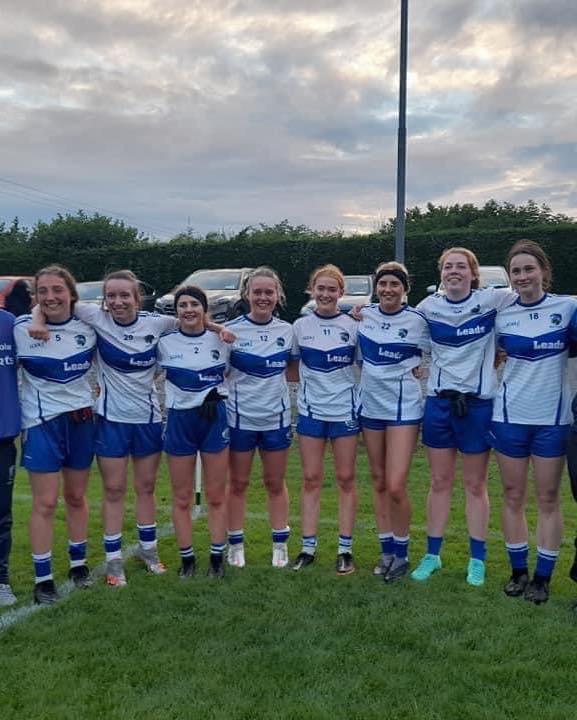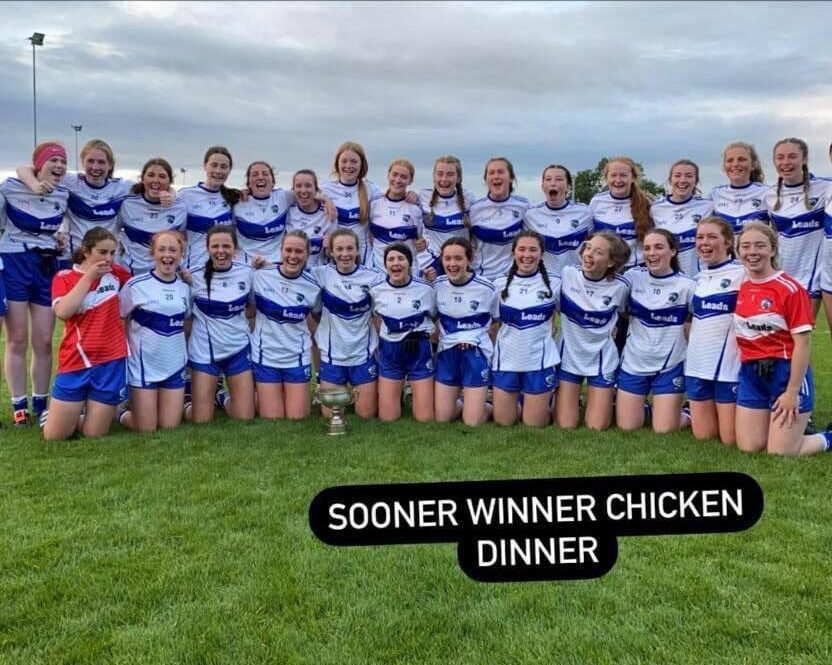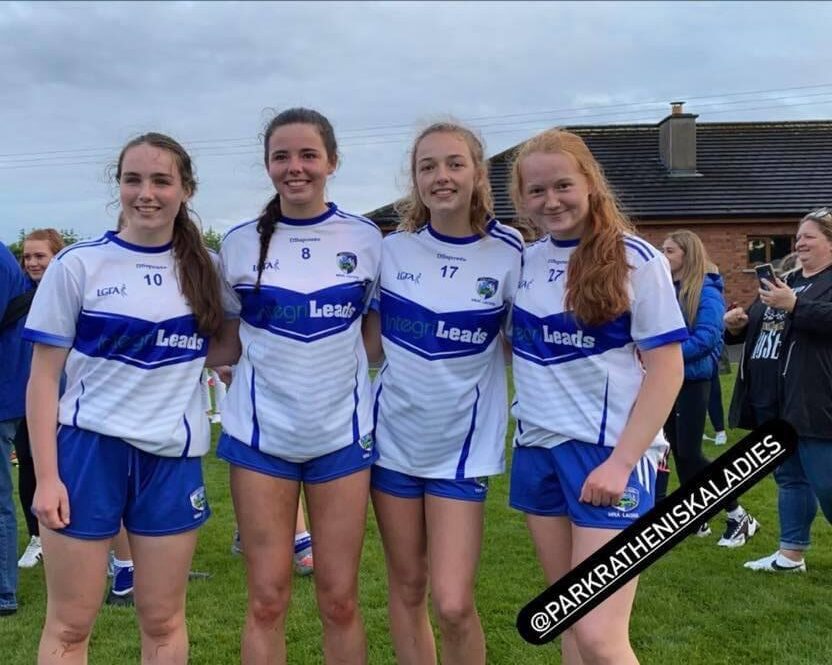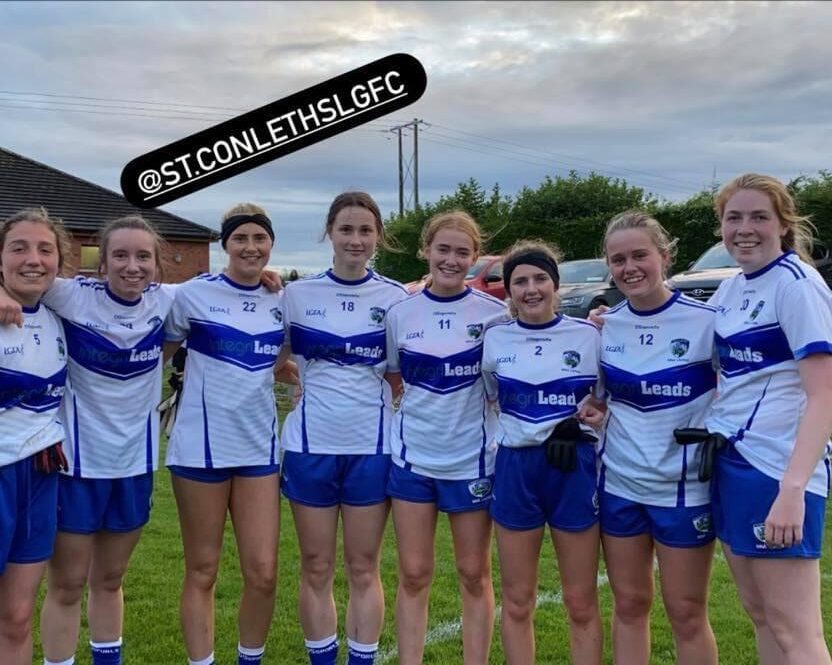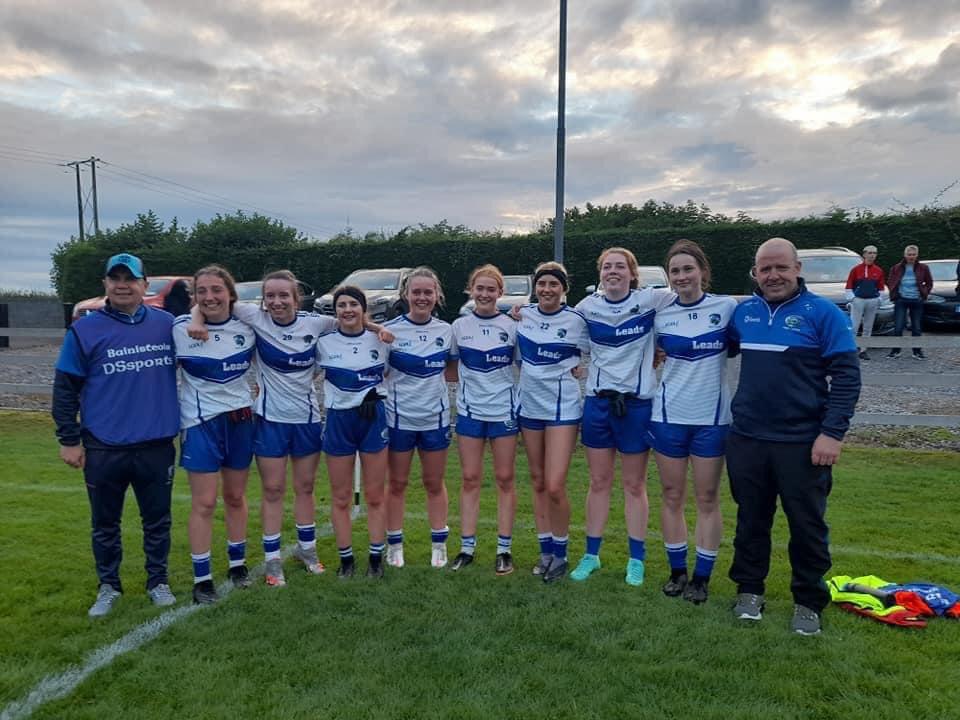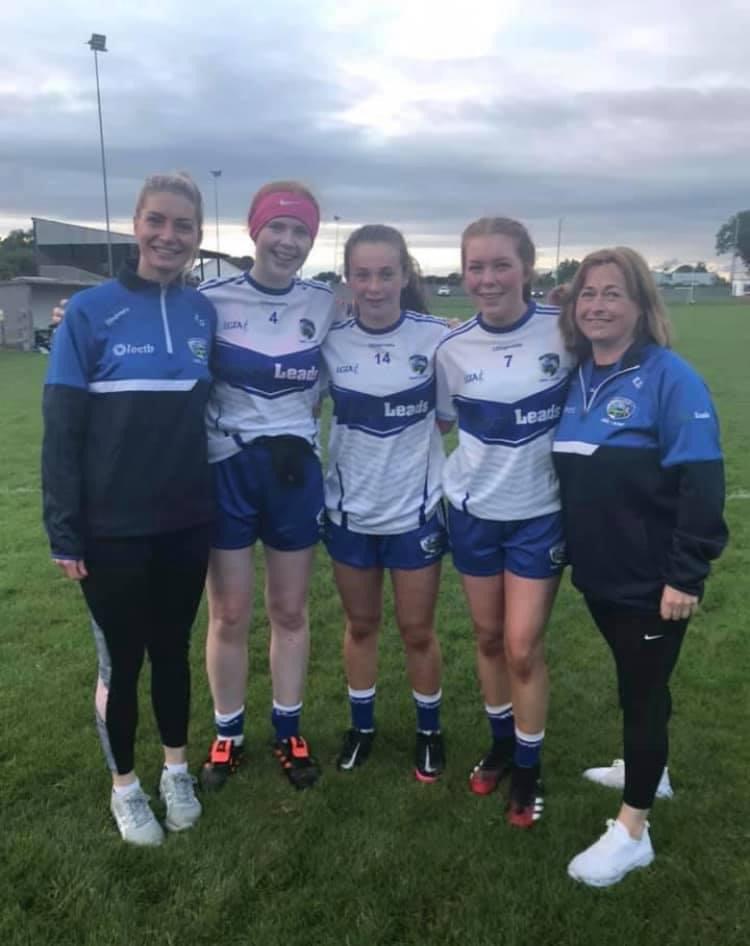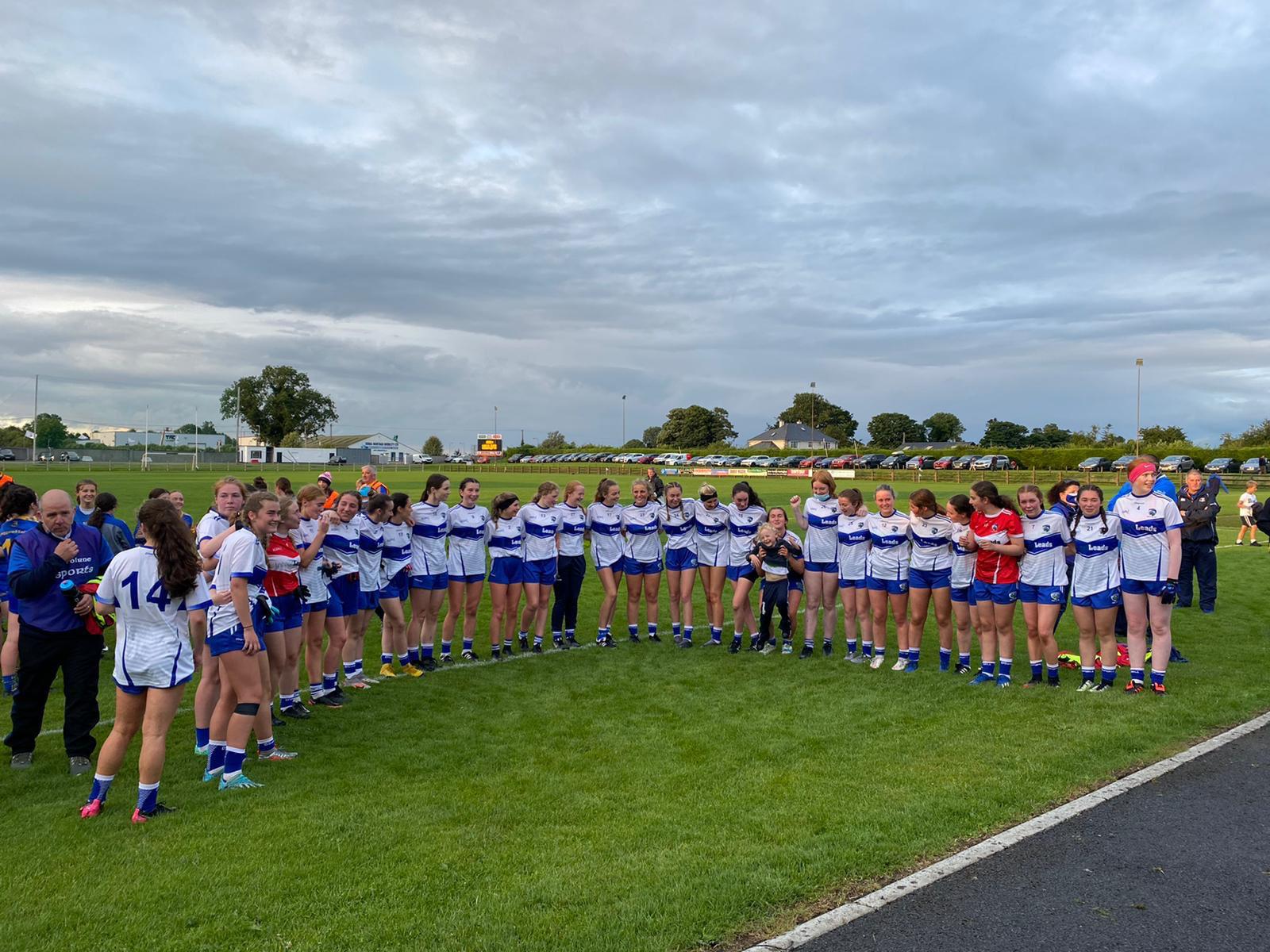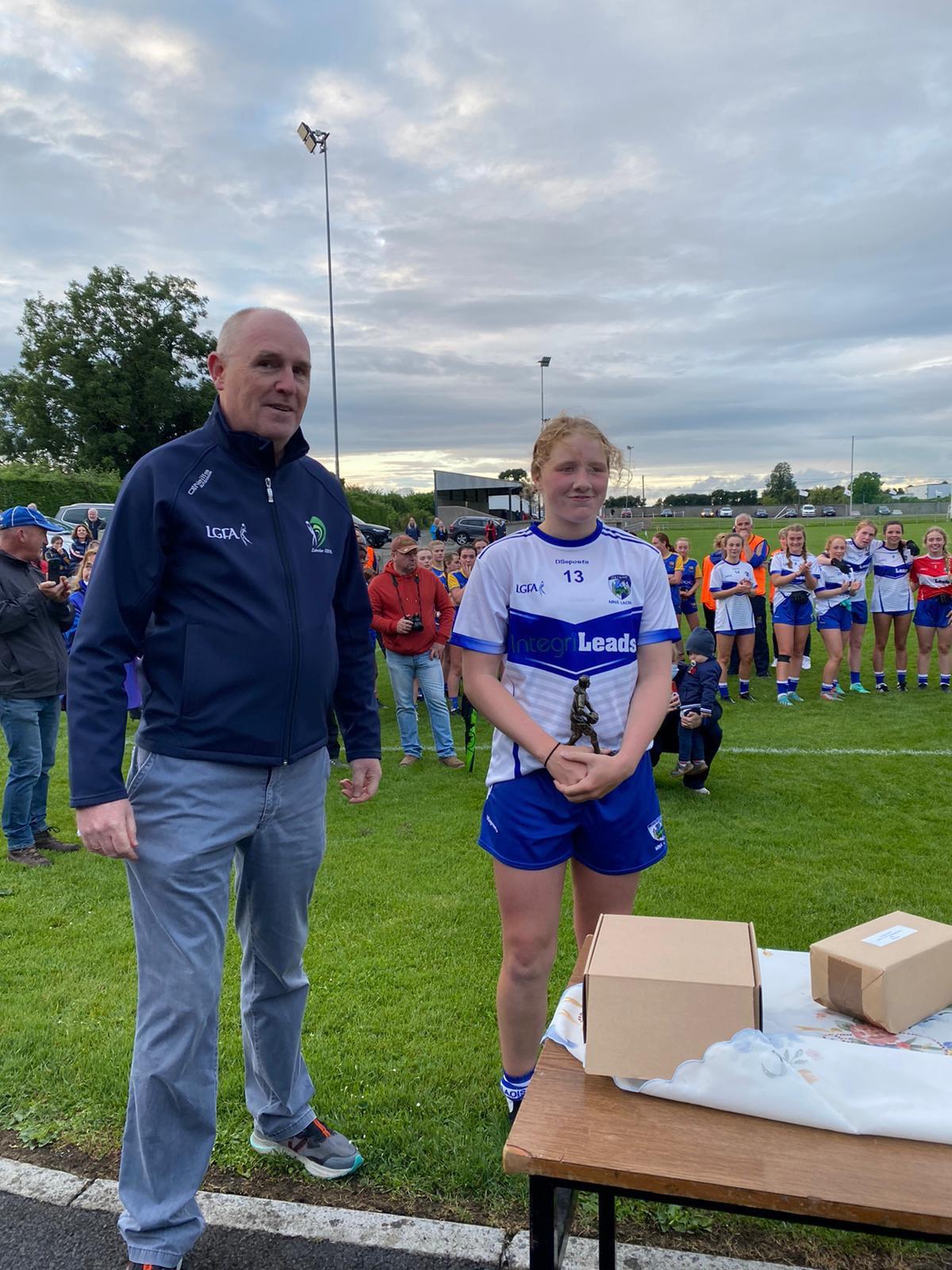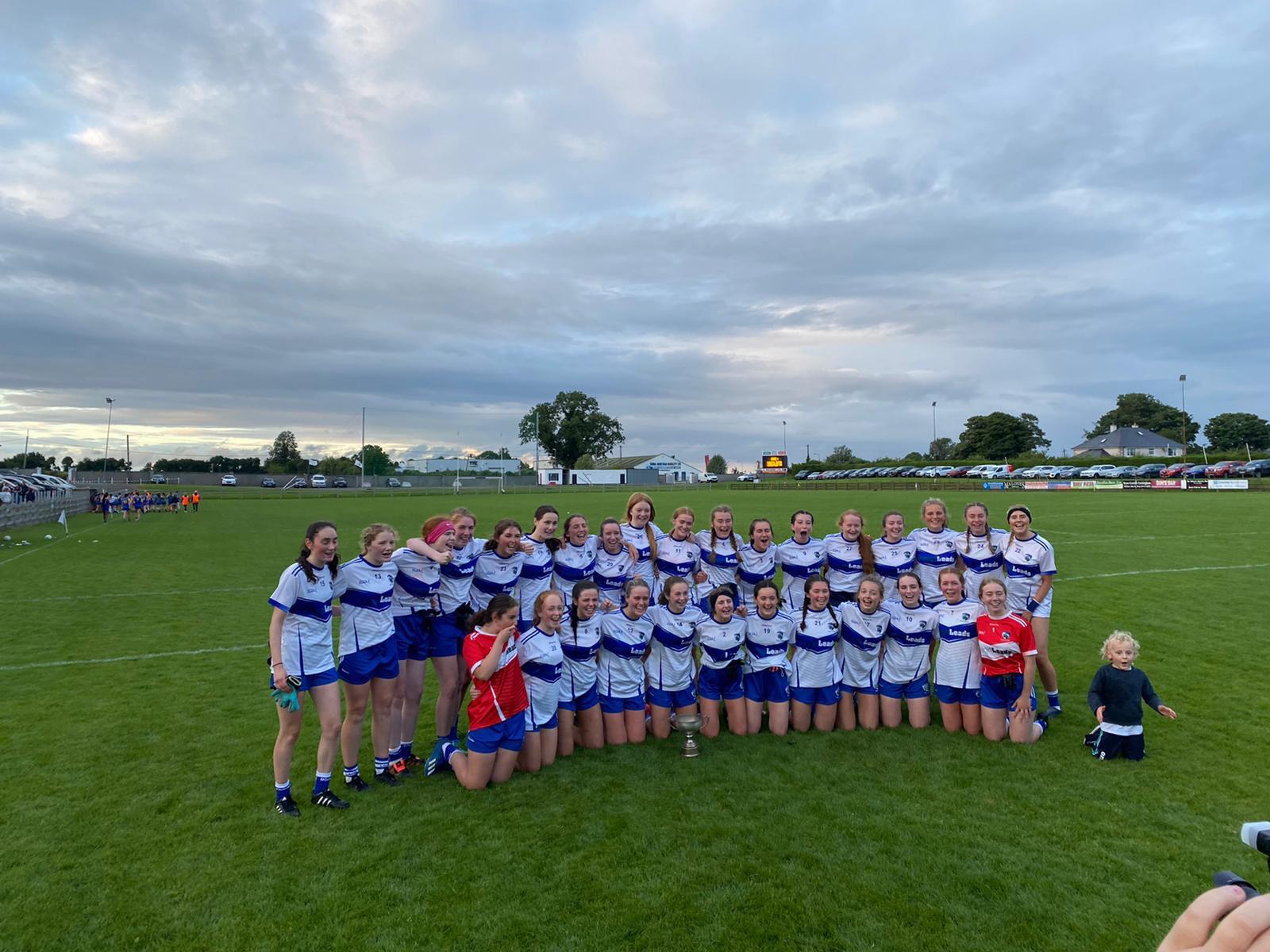 SEE ALSO – New Irish Record for Laois swimmer in 100 meters Butterfly event at Tokyo Olympics