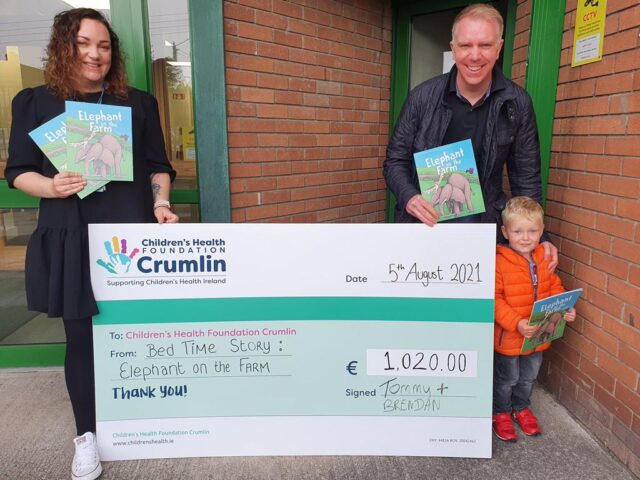 Lockdown has led to all sorts of positive projects over the past year – and one of them was a children's book published by Killeen native Brendan McDonald.
Elephant on the Farm was self-published by Brendan last winter in time for the Christmas market.
And it sold almost 1,300 copies – with Brendan donating 20% of each sale to Crumlin Children's Hospital.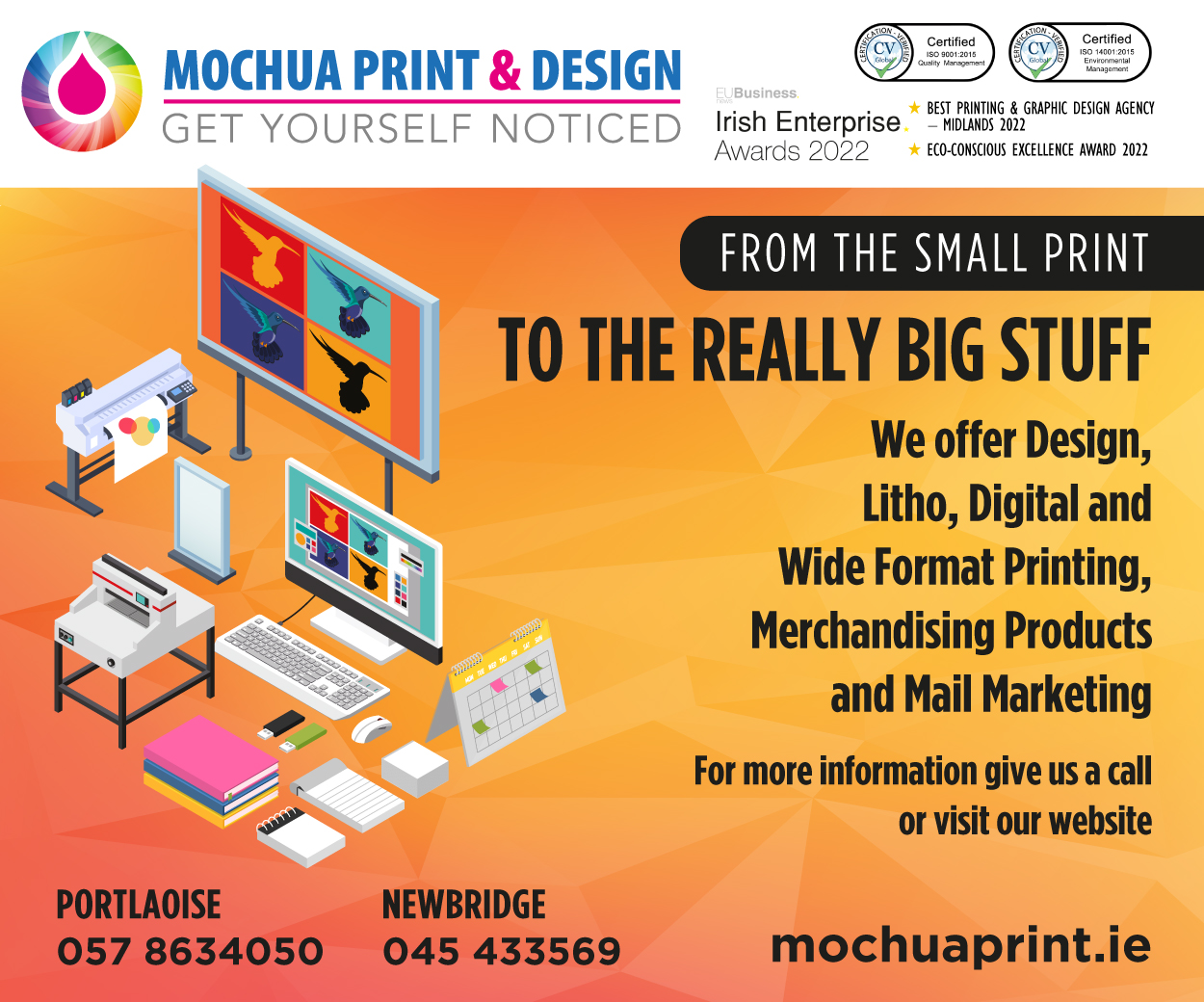 It meant that he recently made a cheque presentation of €1,020 to the Children's Health Foundation Crumlin alongside his nephew Tommy, who spent a time in Crumlin when he was younger.
In all the book is in over 60 bookshops around the country and in over 22 county libraries.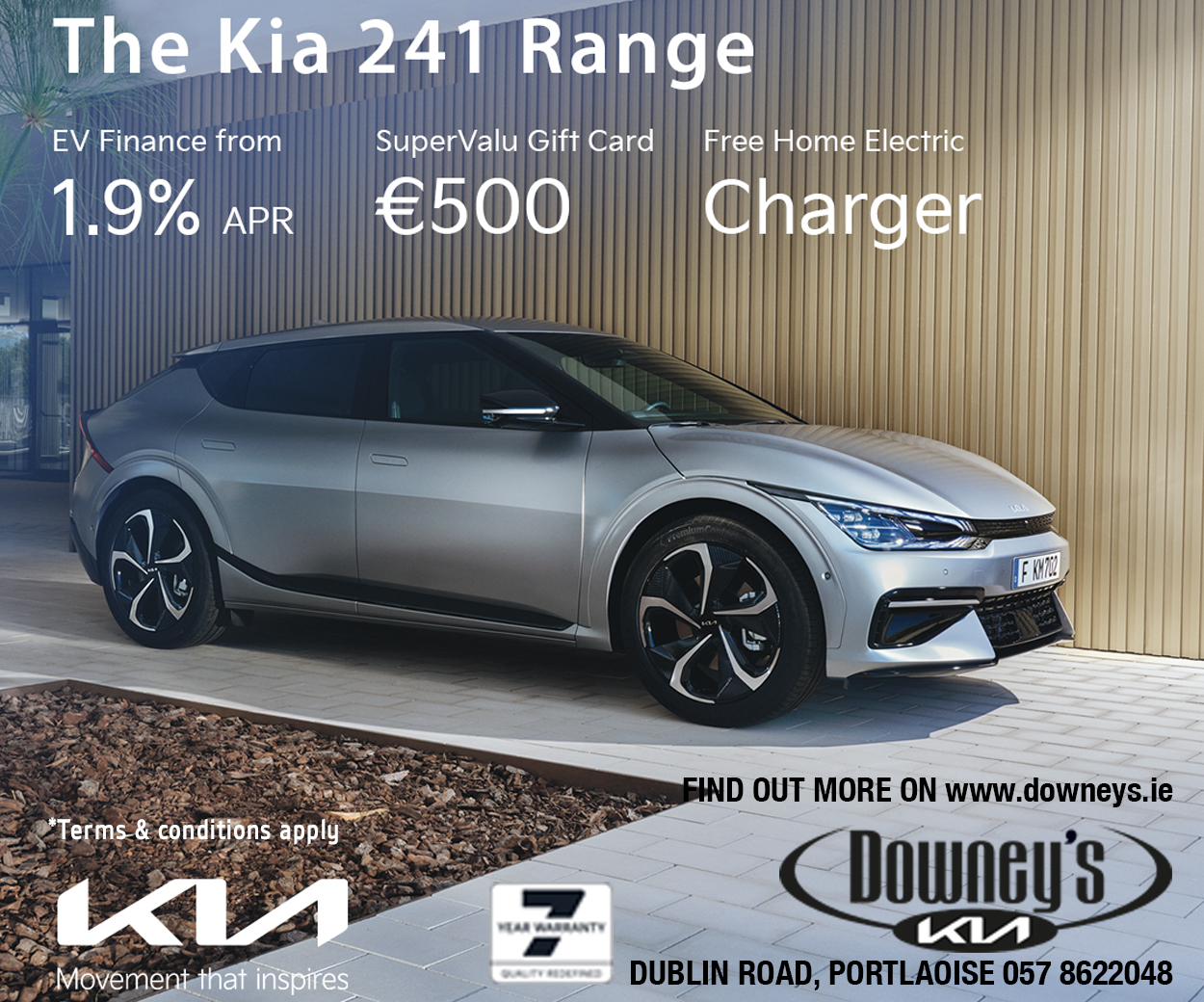 It's quite the achievement for the first-time author who is a solicitor by profession and works as manager of the IDA's South East region.
Loosely based on the McDonald family farm where Brendan grew up in Killeen, the children's book tells the story of Edward the Elephant.
"Edward the Elephant finds himself on a farm, feeling lonely and sad, but he has an unknown friend in Olive the Owl," says the blurb on the book.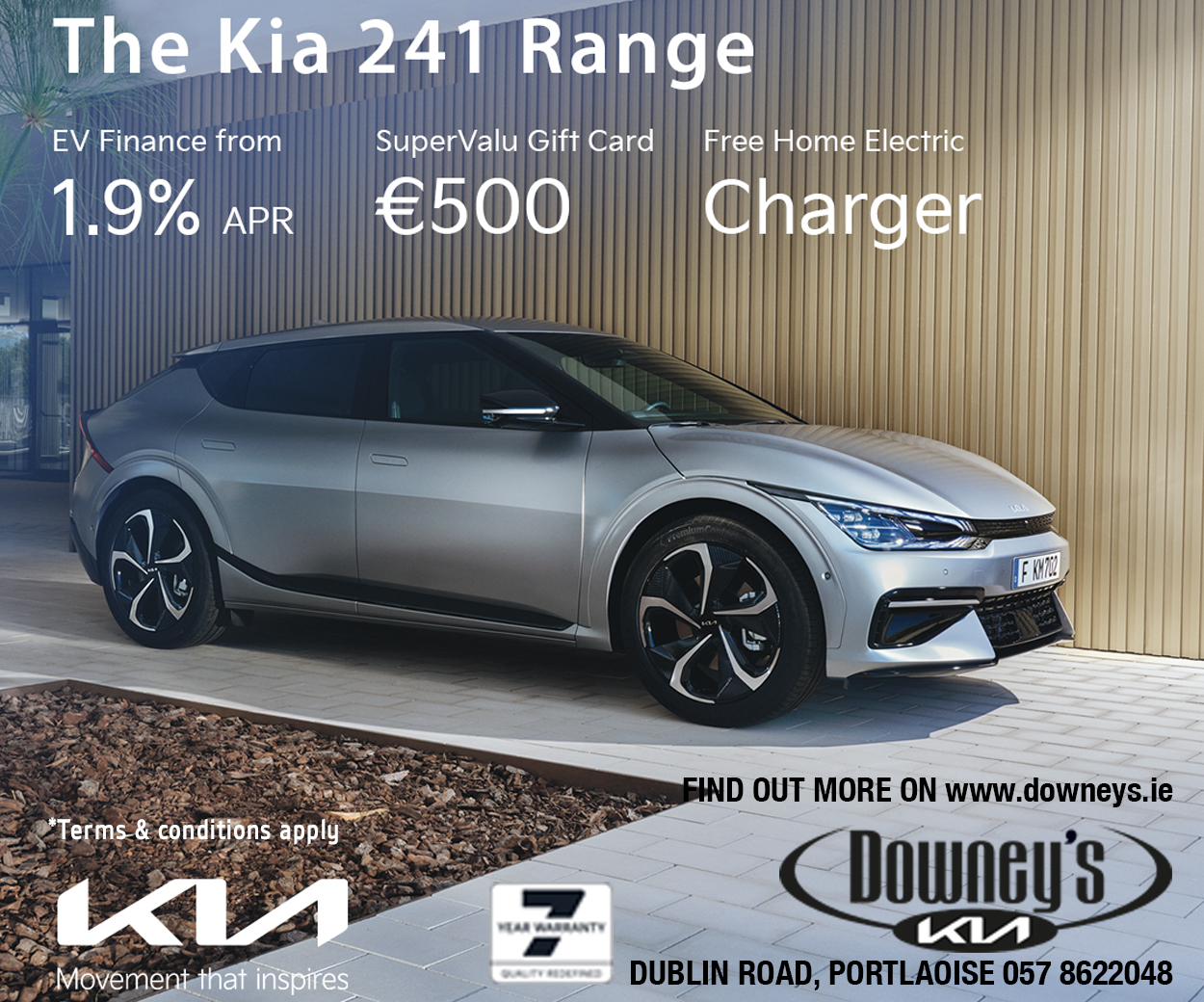 "As Olive brings Edward out to the farm to meet the other animals – who he thinks look like his friends from the zoo, there is a fire and only Edward can save the day!"
The book is beautifully illustrated by Martin Beckett with the drawings really helping to bring Brendan's words to life.
You can read an earlier interview with Brendan here on the process of writing and publishing the book.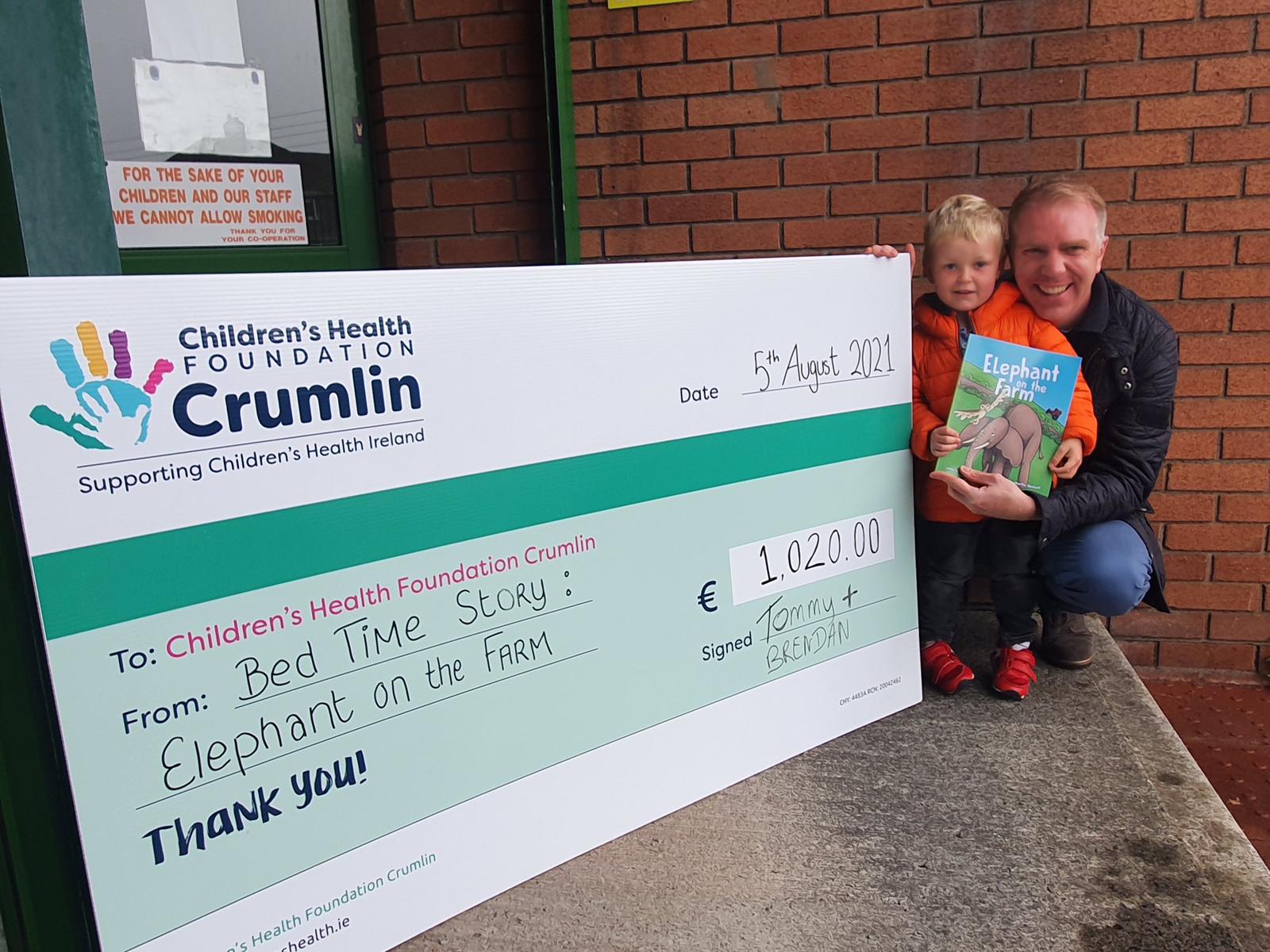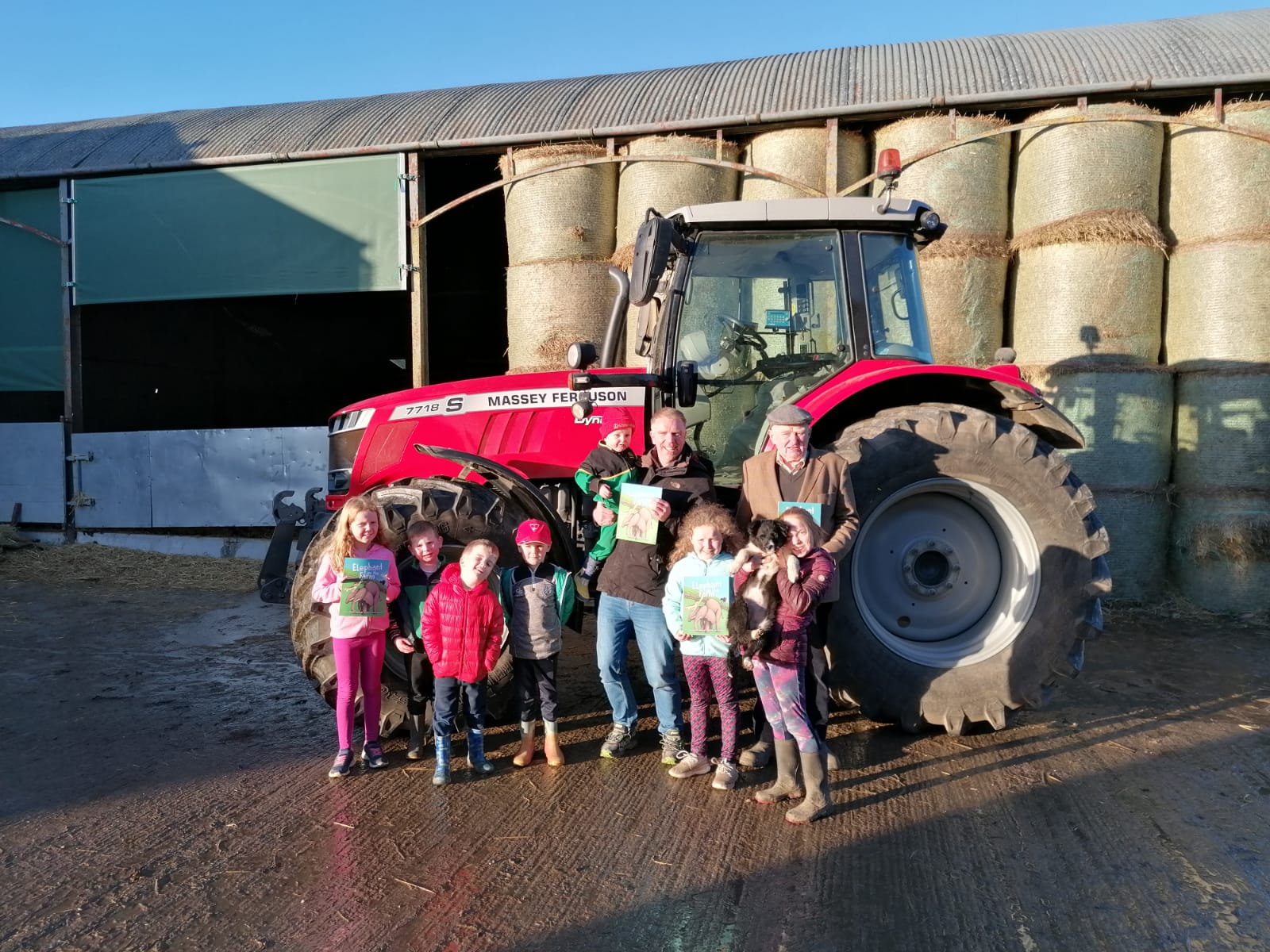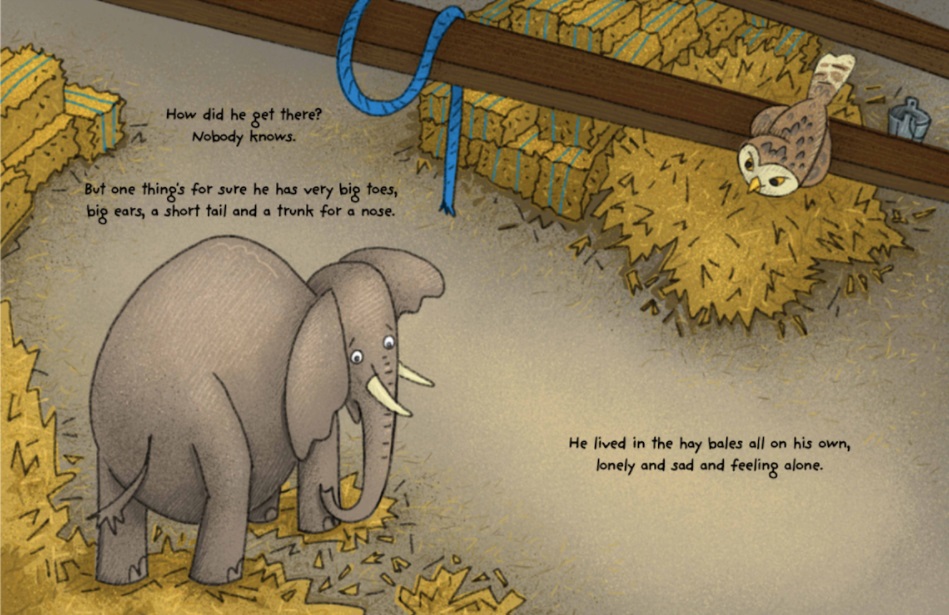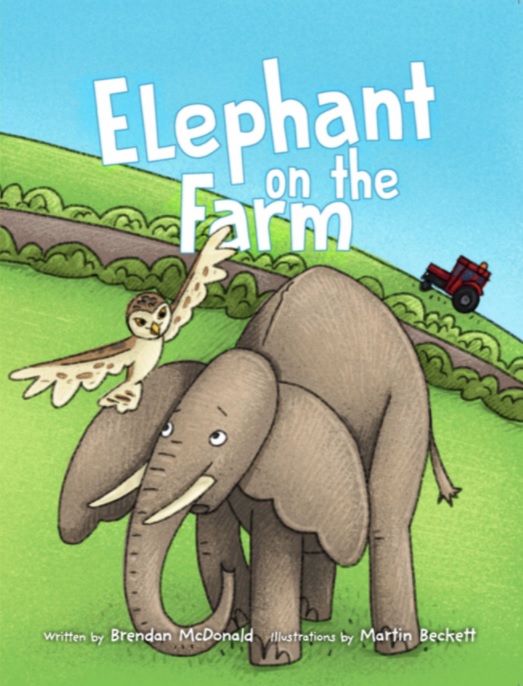 SEE ALSO – Up and Coming: Meet the Ballinakill entrepreneur who has developed his own brand of water