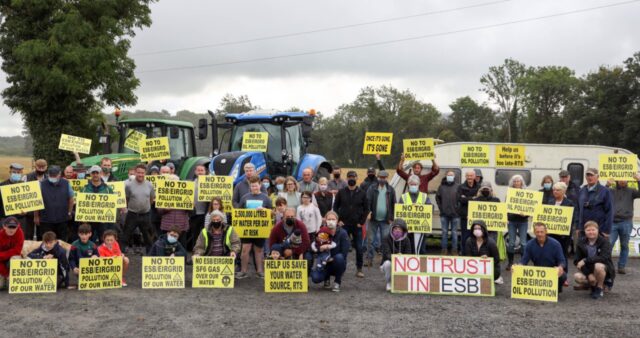 A community group in Ratheniska that have been campaigning for 12 years have once again called for Eirgrid and ESB to apologise to their community and withdraw their substation project.
The RTS Substation Action group have been protesting for almost 800 days at the site of the proposed development which they say threatens the water to 12,000 people in Laois.
They have also once again hit out at Eirgrid and ESB for treating their community with "utter contempt" and threatening the community with legal threats.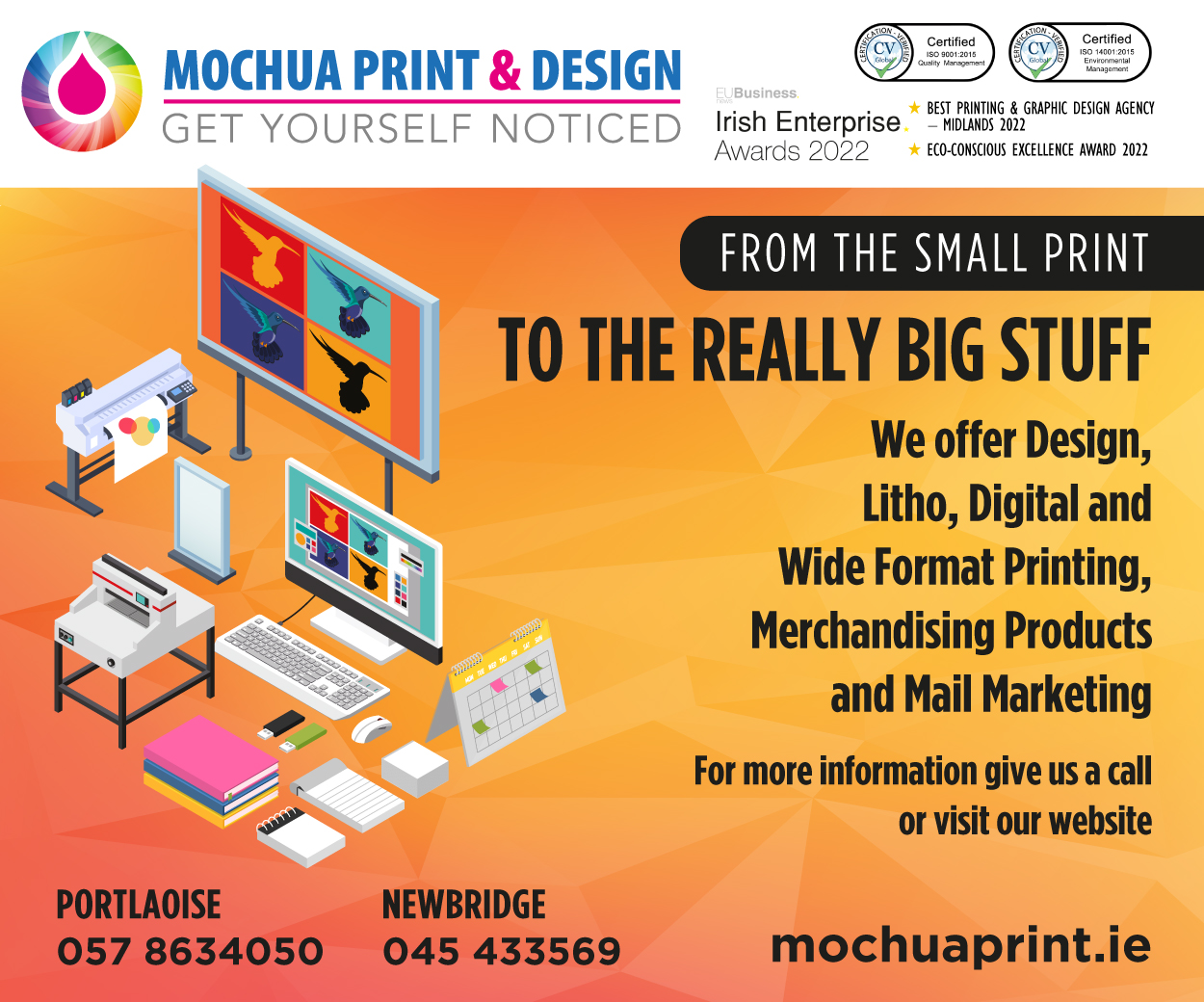 The local group have also reiterated their stance that ESB and Eirgrid have never stated the full extent of the project.
"Our community in Ratheniska cannot believe in this day and age that semi state companies can treat communities with such utter contempt and disregard to their water supply, environment and landscape," said a statement this week.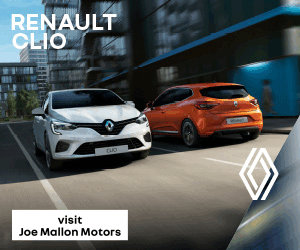 "The community call on both companies to apologise for their behaviour, most recently for threatening our community with legal threats whilst asking us to consider entering a meditation process.
"Eirgrid and ESB  CEO's Mr Foley (Eirgrid) and Mr O'Doherty (ESB) must acknowledge that agreements they made in Dail Eireann with our community and our three TDs including the then Minister for Justice, Charlie Flanagan, Sean Fleming and Brian Stanley have not been honoured including their commitment to share all future plans of this proposed piece of electrical infrastructure.
"After almost 800 days of peaceful protest and 12 years, the local community in Ratheniska, led by the local farmers who are hosting this year's ploughing championship, have shown their commitment to protecting their water supply, our environment and landscape by our actions.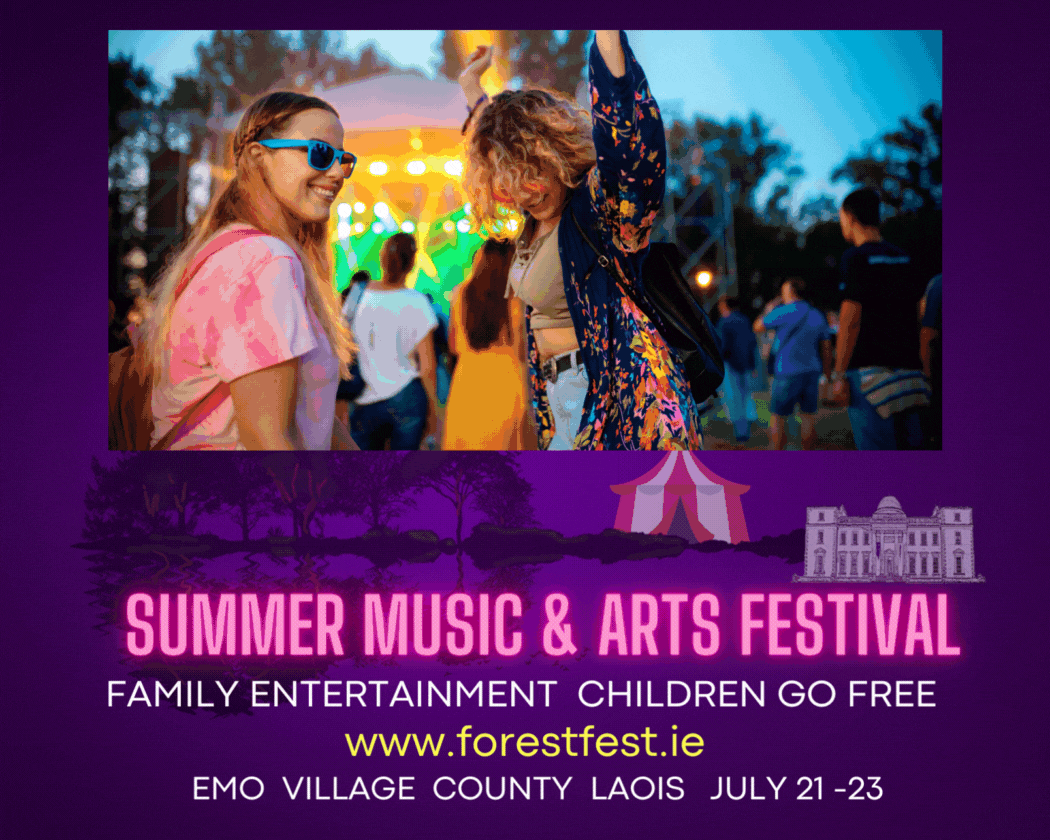 "It fills us with pride that our community, through enormous commitment and perseverance, has managed to protect our precious resources from both Eirgrid and ESB who are determined to plough on with the project at any cost, with disregard for our community and natural resources.  
"Eirgrid / ESB are issuing legal threats in the same sentence as looking for our community to enter 'mediation' in the latest phase of the ongoing electrical infrastructure project debacle in Ratheniska/Coolnabacky, Laois, now in its 12th year.
"The community have stated that Eirgrid and ESB have never to this day, explained the true scale of the project originally stated as a single powerlines to Kilkenny and a substation.
"It has been clear to us that it's now a substation for 17 powerlines, powerlines up to 85 meters high, and more disturbingly the substation containing up to 1000 tons of oil on site as well as hexafluoride gas.
"This site is directly on top of our Aquifer which supplies 2.5 million litres of pristine water per day through seven reservoirs to 12,000 people in Laois. The Ratheniska community say this poses an unacceptable risk to our only water supply."
The group add that their concerns over such a development were backed up by an RTE Investigates programme highlighting a number of environmental issues highlighted by a whistleblower in ESB. Among the findings were of considerable volumes of leaking oil, a lack of storage facilities for gas bottles and a poor reporting culture.
The group also referenced the incidence of Eirgrid and ESB beginning construction in 2017 without the required planning permission or construction plan.
"Our community re-iterates our call to ESB/Eirgrid to do the honourable thing, withdraw from Ratheniska/Coolnabacky and scrap this project,"
"No number of threats or heavy handed tactics by Eirgrid/ESB will deter our community from protecting our precious resources and environment."
Eirgrid and ESB say that the Laois-Kilkenny Reinforcement Project is a "vital upgrade of the electricity system in the midlands and south east".
They say that an independent hydrogeological and hydrological review on the site of proposed substation found that the development would not impact on water sources and posed "no significant risk".
"The Laois-Kilkenny Project addresses problems that affect quality and security of supply in Kilkenny, Carlow, Kildare and Laois.
"The proposed infrastructure consists of a new 400/110 kV substation situated to the south east of Portlaoise, at Coolnabacky. Two existing overhead lines will connect to this new substation. These are the 400kV Moneypoint-Dunstown line and the 110 kV Athy-Portlaoise line.
"Other infrastructure includes a new 110/38 kV substation located next to the existing 38 kV electricity substation at Ballyragget, County Kilkenny, among other upgrade works," concluded their statement."
ESB Networks appointed a consultant that had not previously worked for them to carry out the independent report though the RTS group had called for a body from outside of Ireland to conduct it.
The independent report came about following the appointment of Irish Rural Link by ESB to commission the report. Irish Rural Link also recommended the establishment of a Community Forum as part of the Laois-Kilkenny Reinforcement Project which included a €500,000 community fund provided by Eirgrid.
Eirgrid/ESB say that over €200,000 of that community fund will be allocated across Laois and Kilkenny.
The RTS group have expressed serious concerns over Irish Rural Link's suitability to be independent, questioning how much they have been paid by ESB/Eirgrid and raising issues of a "clear and obvious conflict of interest".
SEE ALSO – Ballyfin finish strong to see off Park-Ratheniska and claim Junior 'C' football honours