26 new homes are on their way to Stradbally – but only after a fierce debate and a vote at this week's Laois County Council meeting.
These are part of a new housing estate called Carrig Glass which will eventually be home to 62 properties.
Carrig Glass is an area of land located at the back of Court Square, in between Oakglen and the playground.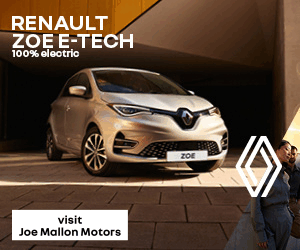 It is a site bought for €1.5 million by Laois County Council six years ago and it is also envisaged that at some point in the future, it will be home to a community centre too.
This section of the development will have ten two-bedroom homes to suit four people; seven three-bedroom homes each for five people, two four-bedroom homes to fit seven people and seven one-bedroom homes to suit couples.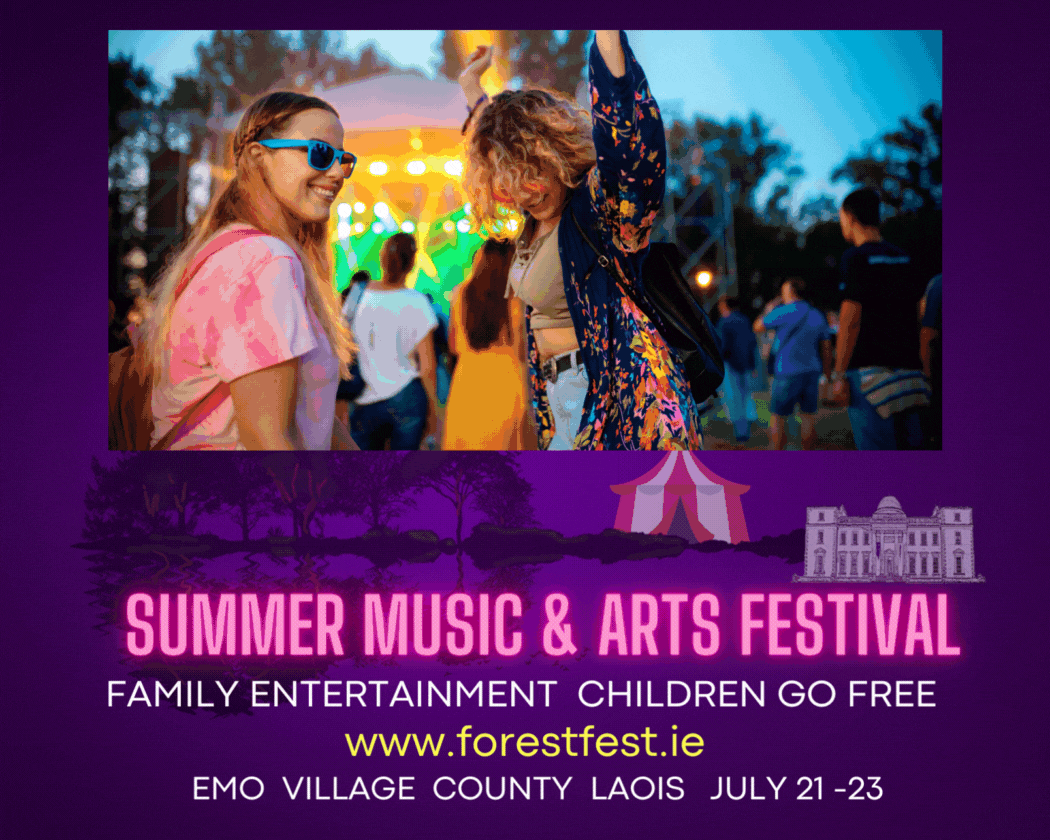 At Monday's meeting of Laois County Council, Councillors were asked to approve the Council's plan the construct this first phase of houses.
Cllr Paschal McEvoy, seconded by Cllr Padraig Fleming, proposed that the project proceed but that it be altered following public submissions to include an eight foot wall next to existing houses and the elimination of a walkway.
However, Cllr Aisling Moran, seconded by Cllr PJ Kelly, sought to bring a counter motion that would delay the project for a month.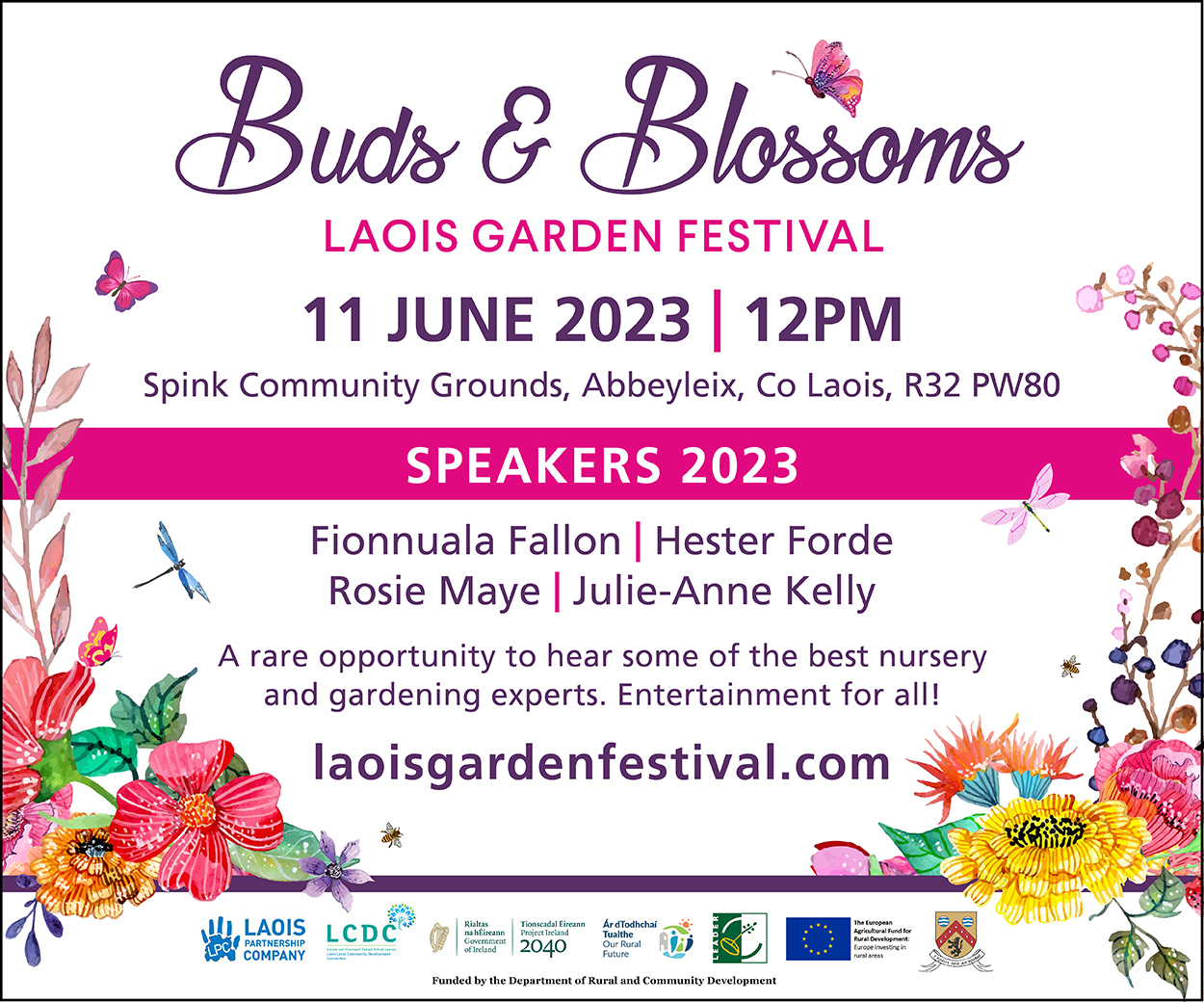 In the meantime, she wished to see plans redrawn that would move the proposed 26 houses from the proposed spot to another area of the site and construct a park here instead.
And it was here that the arguing began as Cllr McEvoy insisted that the residents living nearby the proposed site did not want a park.
He said: "Stradbally badly needs houses. We have a lot of people on the housing waiting list.
"This plan is ongoing for 12 months, I met all the residents, including 34 of them recently. They asked could I ensure this three-metre wall will go up and the walkway be blocked.
"Those changes have been accepted. The people that live at the back of this development are old and terrified of anti-social behaviour.
"They are opposed to a park. I don't necessarily agree but they are genuinely terrified of what that would bring."
But Cllr Moran insisted that the nearby residents she spoke to wanted the houses moved and she said she understood there was a hedgehog trail at this site – as well as troublesome Japanese knotweed that would have to be removed.
She said: "I am not stopping the houses, we just want people to have a park. There is Japanese knotweed right along the back of the site.
"That takes two or three years to clear so fence it off and put in a park. We need to listen to what people are saying and not bulldoze in.
"I've asked several times for this plan to be tweaked. There are 11 two-storey houses looking down on people in Oakglen, put them where nobody will be looking down on them."
Cllr McEvoy disputed Cllr Moran's claim. He said: "We have a submission signed by 30 residents that mentions nothing about a park.
"I think it is very unfair for Aisling to come in here and suggest people want this.
"I'm not anti park but when you're 80 it's an awful worry.
"I will fight tooth and nail to make sure there is not a park. I'll be bending down till I die to stop a park there."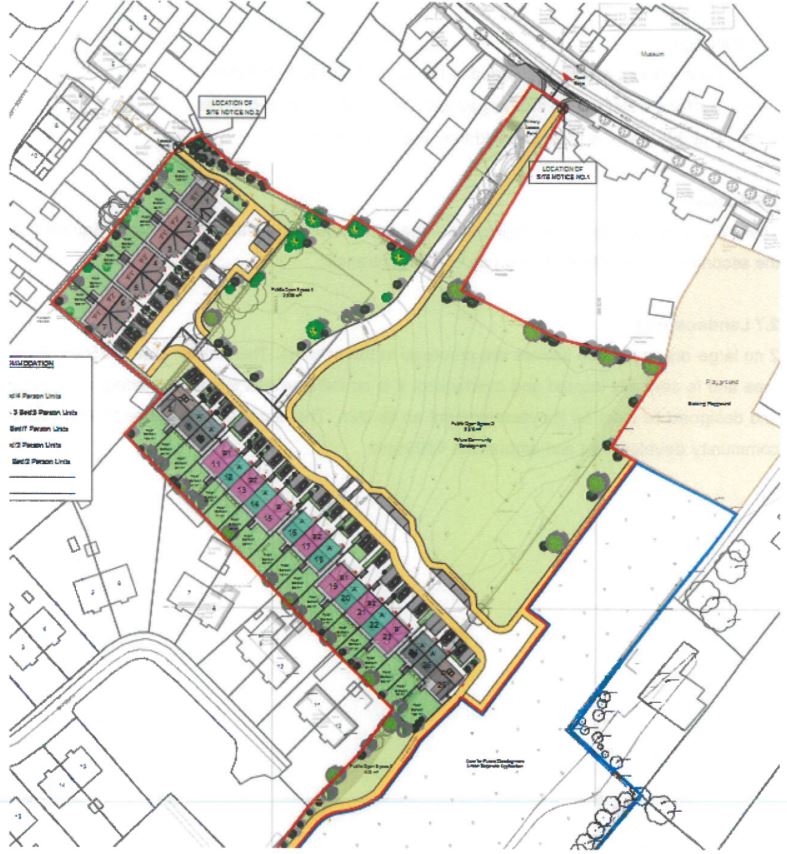 Senior Planner Angela McEvoy informed the meeting that the type of re-design that Cllr Moran was requesting would take many months to produce.
She said it could put the potential community centre project at risk too.
When asked by Cllr McEvoy about the claim over the Japanese knotweed, planner Angela McEvoy said she was unaware of this as it had not come up in the ecological study of the site.
In any case, Engineer Paul McLoughlin interjected to say that if there was knotweed, it can be excavated instead of the lengthy injection and spraying technique.
While Chief Executive John Mulholland said: "We have been looking at this site for six years. We purchased it for €1.5 million.
"This would set us back immeasurably in our plans to build social houses. Not to proceed would be a massive setback.
"The reason some of our sites become habitats for fauna is because they are lying there so long. They were not bought for that purpose but for people on our housing list.
"This is probably our biggest site, it's taken a huge amount of time. This would put a big hole below the waterline of our delivery (of our) social housing programme."
Cllr Moran reiterated that she was not against housing but felt a month's delay would allow for a clearer decision to be made.
But Cllr Catherine Fitzgerald labelled Cllr Moran's proposal 'ridiculous'.
She said: "It's beyond ridiculous to think this has taken years of plans and preparations and to say you can design it and have it back in one month, just for the sake of keeping face.
"Putting this forward to council is absolutely ridiculous."
However, Chief Executive Mulholland said that Cllr Moran's counter motion could not be taken as, under law, an amendment would have to be included in such a proposal, instead of a delay.
Instead the decision was put to a vote, to accept or reject the Carraig Glas plan.
13 Councillors, Willie Aird, Conor Bergin, Paddy Bracken, Ollie Clooney, Thomasina Connell, Caroline Dwane-Stanley, John Joe Fennelly, Cathering Fitzgerald, Padraig Fleming, John King, Seamus McDonald, Aidan Mullins and Paschal McEvoy, voted in favour.
Ben Brennan, James Kelly, PJ Kelly, Aisling Moran and Noel Tuohy voted against – meaning it was carried by 13-5.
But that wasn't the end of the matter as after lunch, Cllr Moran returned to the chamber and raised the issue again.
She said she had sought advice and was adamant that a vote should have been taken on her counter motion.
She said she had asked Cllr Willie Aird and Cathaoirleach Conor Bergin on how best to proceed with her counter proposal in the first place and had acted following their advice.
But Cllr McEvoy said: "This issue was dealt with two hours ago in a democratic way through a vote.
"We can't go back over old ground now – the vote has been taken."
This view was echoed by Cathaoirleach Conor Bergin and Labour's Noel Tuohy.
Cllr Tuohy said: "I was one of the five who voted against the motion but you have to take the losses on the chin.
"I respect all of the people in this room and respect the democratic decision that was made. We all have to move on."
SEE ALSO – Two Civic Receptions in honour of Paralympic heroes to be held in Laois