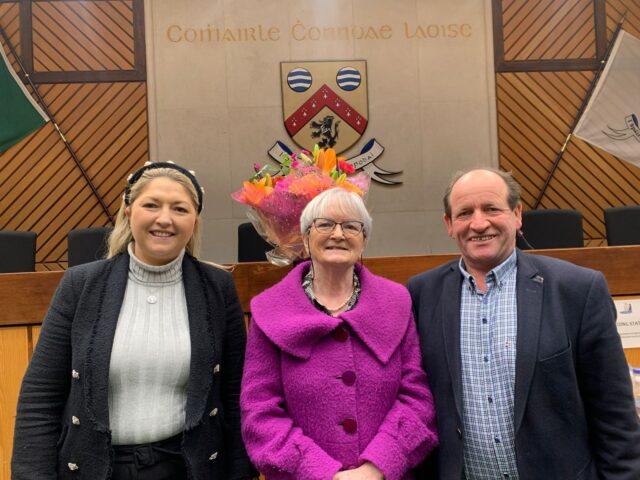 Heartfelt tributes were paid at Laois County Hall today, as Mary Sweeney retired from her role as a county councillor with the Portlaoise Municipal District after 22 years serving her beloved Ballyroan and the wider community.
"It has been a wonderful opportunity to serve the people of the expanded Portlaoise electoral area. I witnessed first-hand the accelerated growth of the town of Portlaoise and indeed the towns and villages around it, not least my own village in Ballyroan," she said, during a special presentation that took place in the council chambers after the December meeting of the municipal district.
"I am pleased to have been part of a team in this chamber that responded to the needs of the people of the Portlaoise electoral area."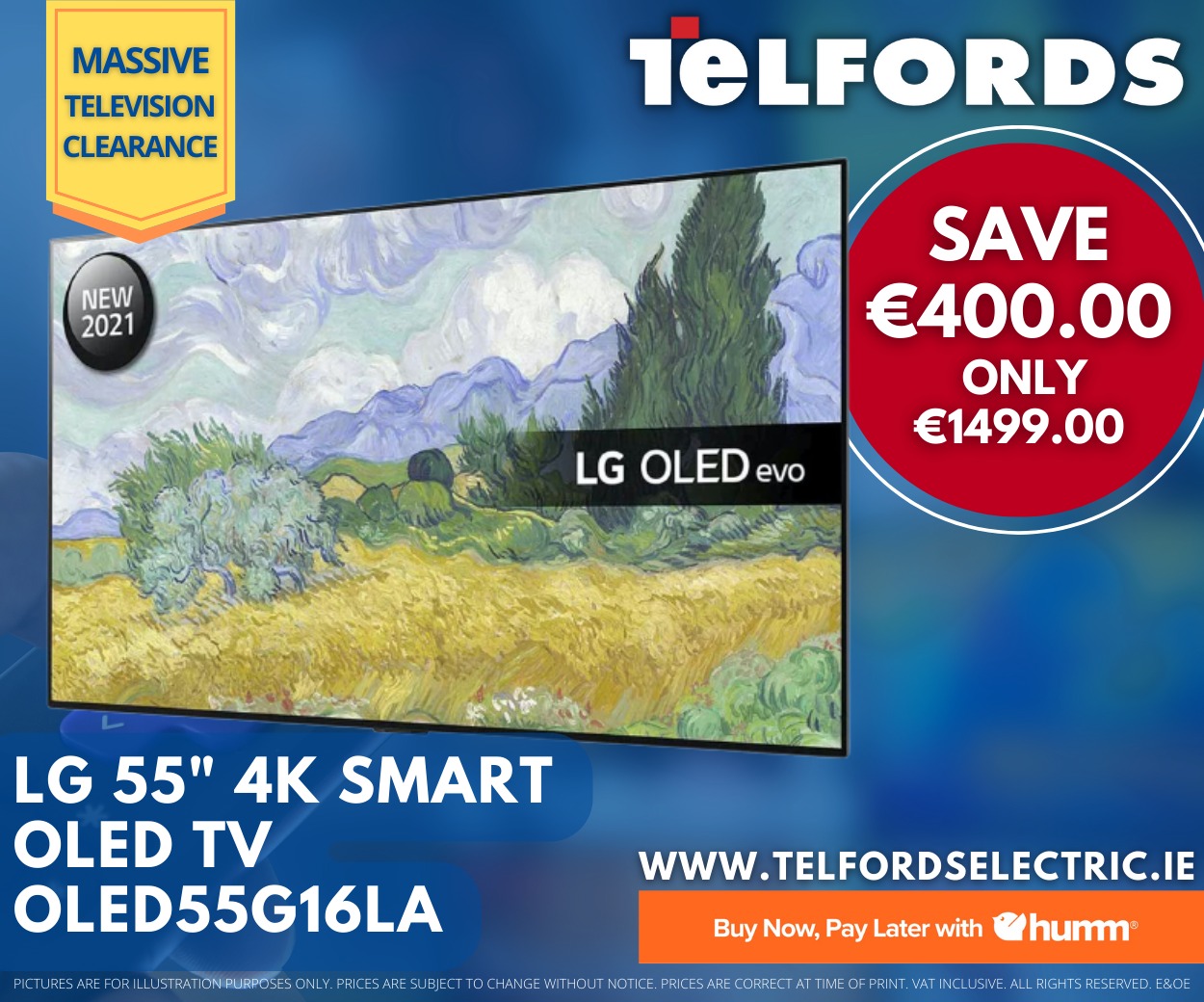 She said that there have been significant successes in developing Portlaoise and she encouraged her fellow councillors to continue to focus on projects that will make a difference.
Making reference to the development of Portlaoise Library, where she said she was lucky to have worked with so many great staff over the years, Mary said that the new library on Main Street will be "a focal point for the cultural, economic and educational development of the people of Portlaoise and indeed our county".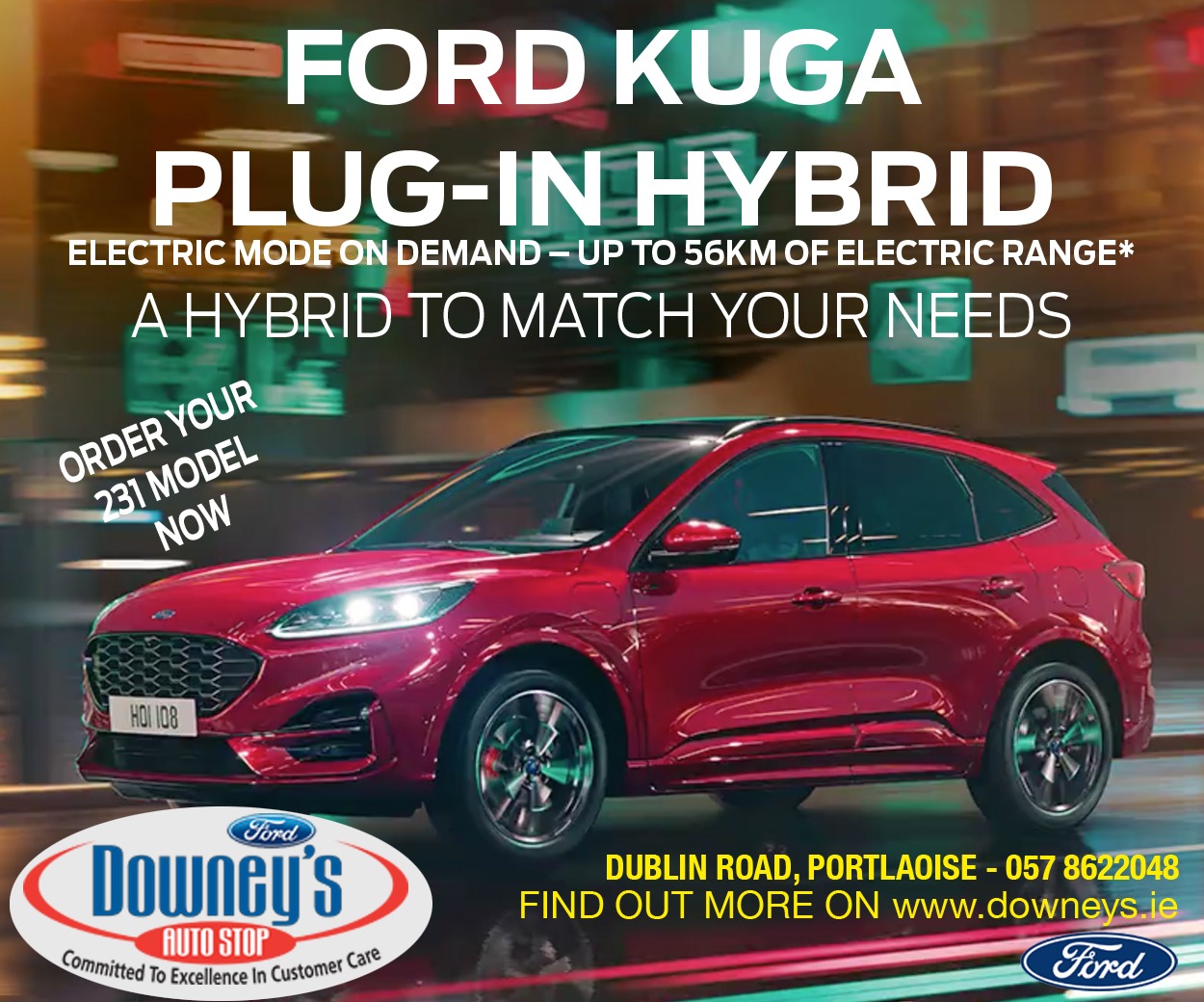 "It is imperative that we continue to support projects that give character to where we are from," she said.
"I have been very lucky to serve with so many excellent public representatives and officials down through the years. I also want to acknowledge those who have retired or are no longer with us and recognise their legacy."
Mary concluded by thanking her extended family in Ballyroan for their support and in particular son Conor and daughter Aoife.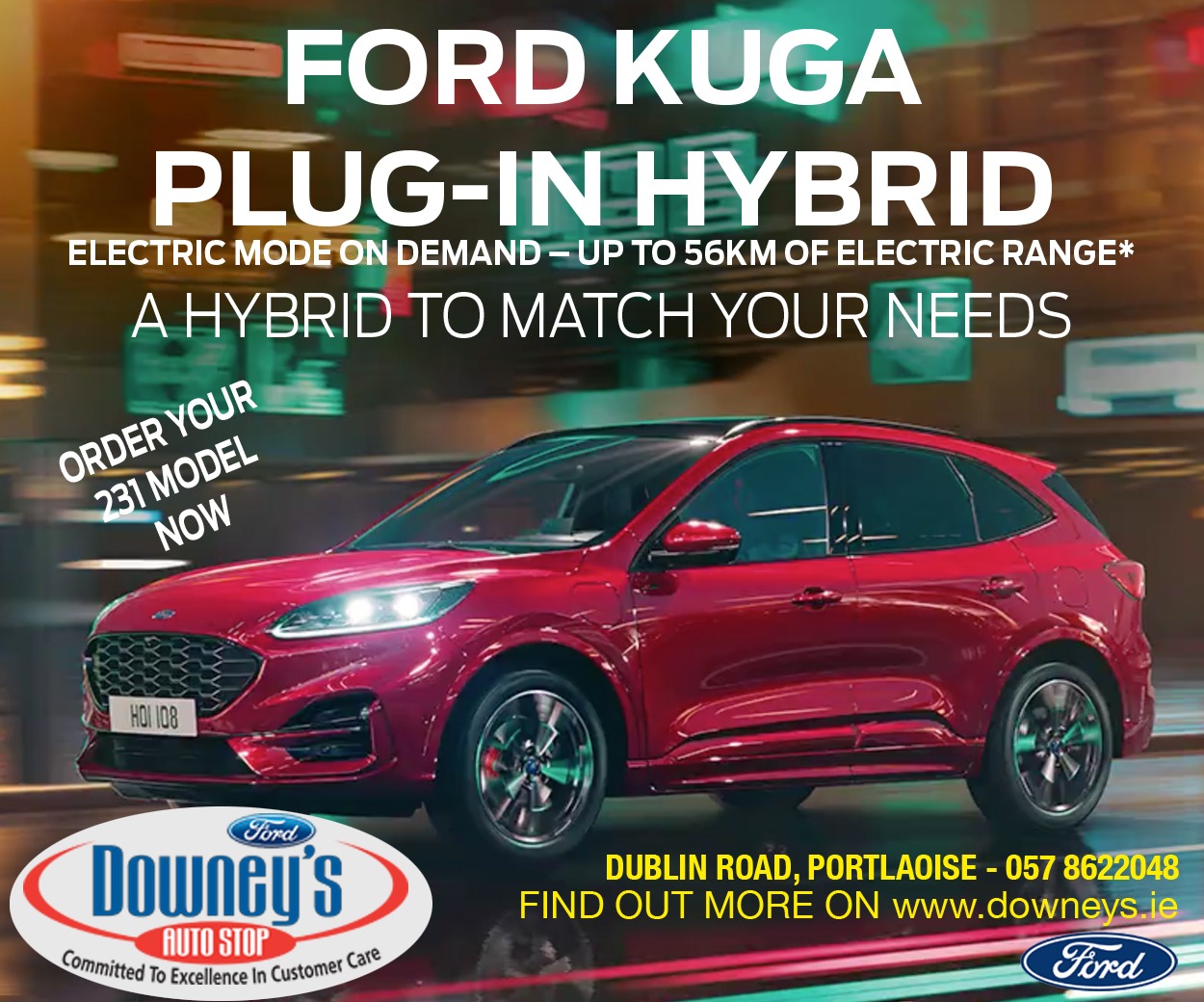 "It has been a difficult couple of years for us all but it did allow me the time to make the right decision for us and I look forward to seeing what the future holds," she said.
Cllr John Joe Fennelly, who said he had been elected on the same day as Mary in May 1999, said she was a pleasure to work with.
"I know if I ever need to know what's going on in Ballyroan, I can pick up the phone to you," he said.
Cllr Catherine Fitzgerald said that she and Mary had never exchanged a cross word.
"We had some great times, some fun times, some difficult times, but we always remained good friends," said Cllr Fitzgerald.
Cllr Willie Aird said that Mary was synonymous with the library in Portlaoise and it was a bit of a pity that she would not be a public representative when the new library opens next year.
"One of the nicest times for me was when you were elected cathaoirleach of Laois County Council. It's a huge achievement and you did a great job on it," he said.
Cllr Thomasina Connell said that her Fine Gael stablemate was "a woman of integrity and hugely knowledgeable."
"I've always felt she worked so collaboratively with other members of this municipal district. She's been a credit to this council and to Laois and, of course, to Ballyroan and the wider community," she said.
Cllr Caroline Dwane Stanley said she remembered the first time she had attended a town council meeting.
"I was looking round, thinking, 'where are the women?' There were only three and the rest were all men. If anything, it showed to me the need for more women getting into politics. You were a shining light," said Cllr Dwane Stanley.
And Labour's Cllr Noel Tuohy said: "I've been accused of many things down through the years, but I've never been accused of being a Fine Gaeler, but I voted for Mary because she's a good person."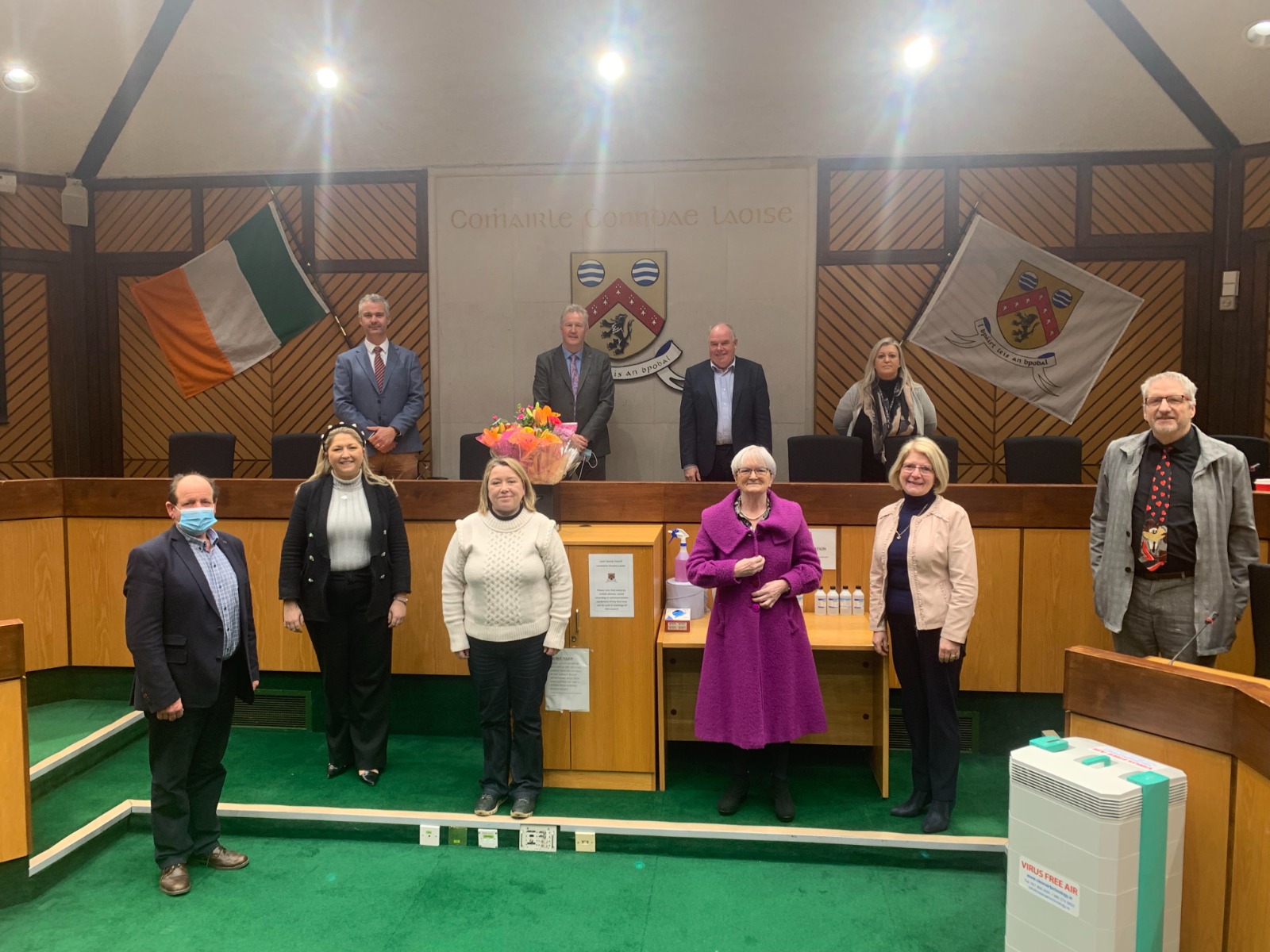 Director of services Simon Walton said she was extremely hard-working as a councillor.
"It was easy to respect and hold you in high regard because you are always a very conscientious and genuine person," he said.
And senior executive engineer Wes Wilkinson said it was always pleasant, positive and constructive to deal with Mary.
"I've often knocked on Mary's door and it was like knocking on the door of your aunt's house, you always got brought in for a cup of tea and a chat," he said.
SEE ALSO – Long-serving Laois county councillor annouces retirement after 22-year local political career