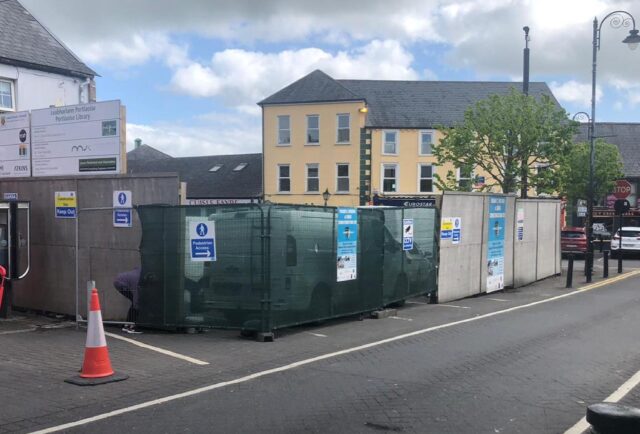 A Laois County Councillor has called for the ongoing building of a new library in Portlaoise to be halted.
Fine Gael Councillor Aisling Moran made the call after it was revealed that the estimated cost of the project is now €6.5 million.
When the project was first mooted in 2016, a figure of €2.5 million was estimated.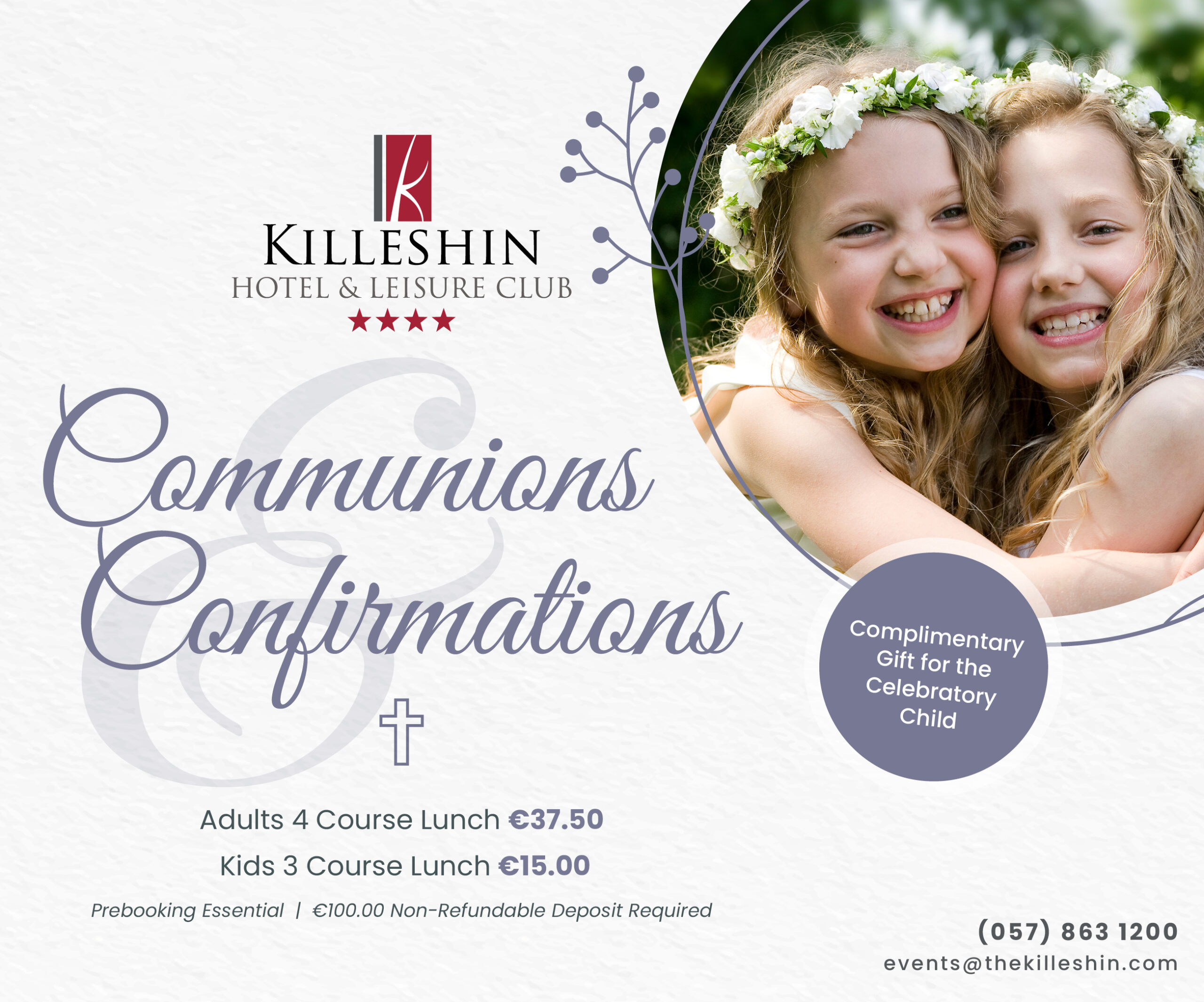 However, the actual tender price in 2019 was €4.937 million after VAT. That was increased after the design had to be changed from two storeys to three.
When construction began, it was discovered that the ground under Shaws was contaminated and that added €150,000 to the cost.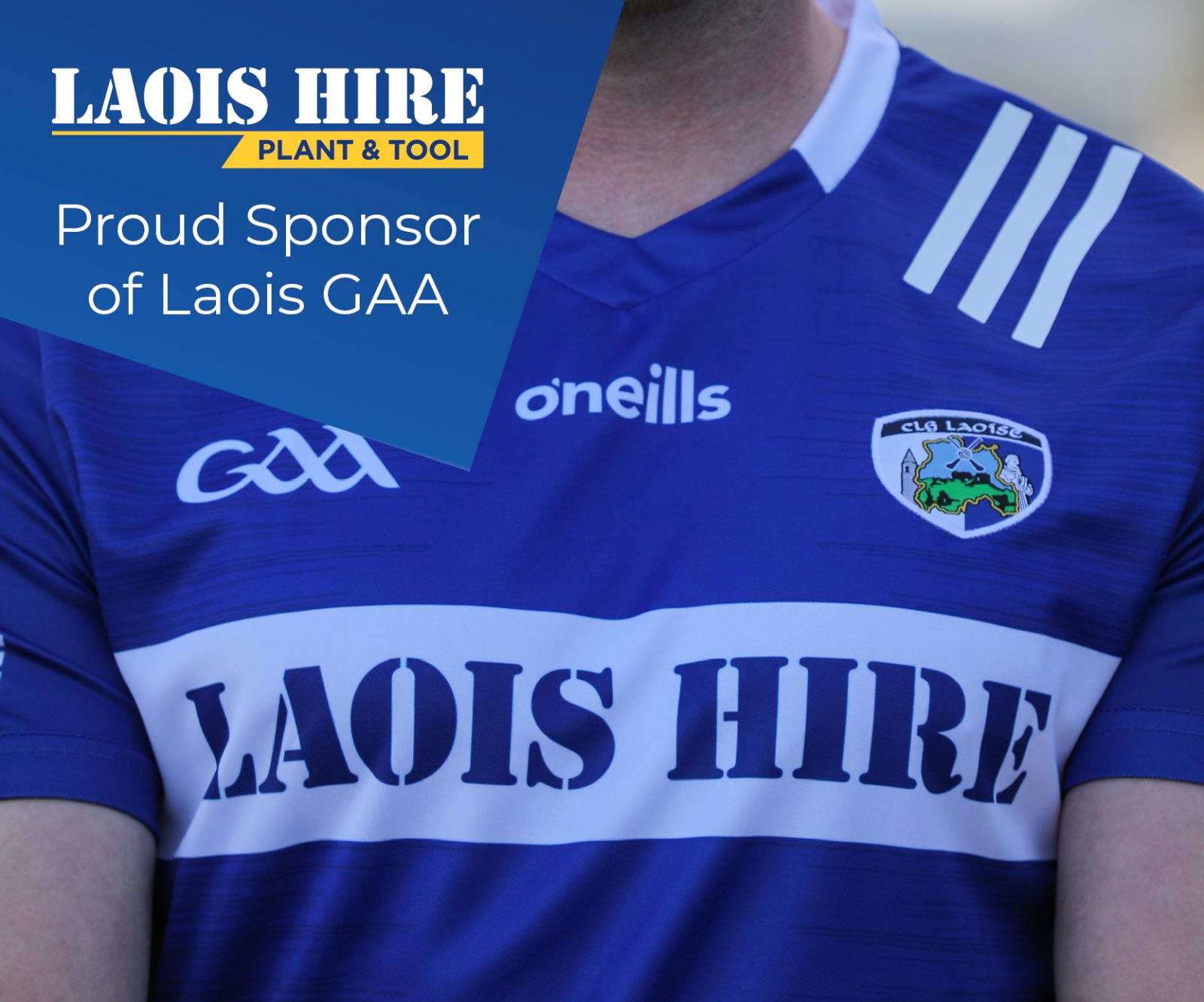 Then Covid-19 struck which brought further delays before architectural design, tender assessment and construction supervision of €402,000 excluding VAT was added.
Fitting it out with books and furniture is expected to cost €664,000 excluding VAT but that has not yet gone to tender.
It brings the cost to €6.473 million including VAT. That is not including the €450,000 spent by the council to buy the old Shaws shop in 2013.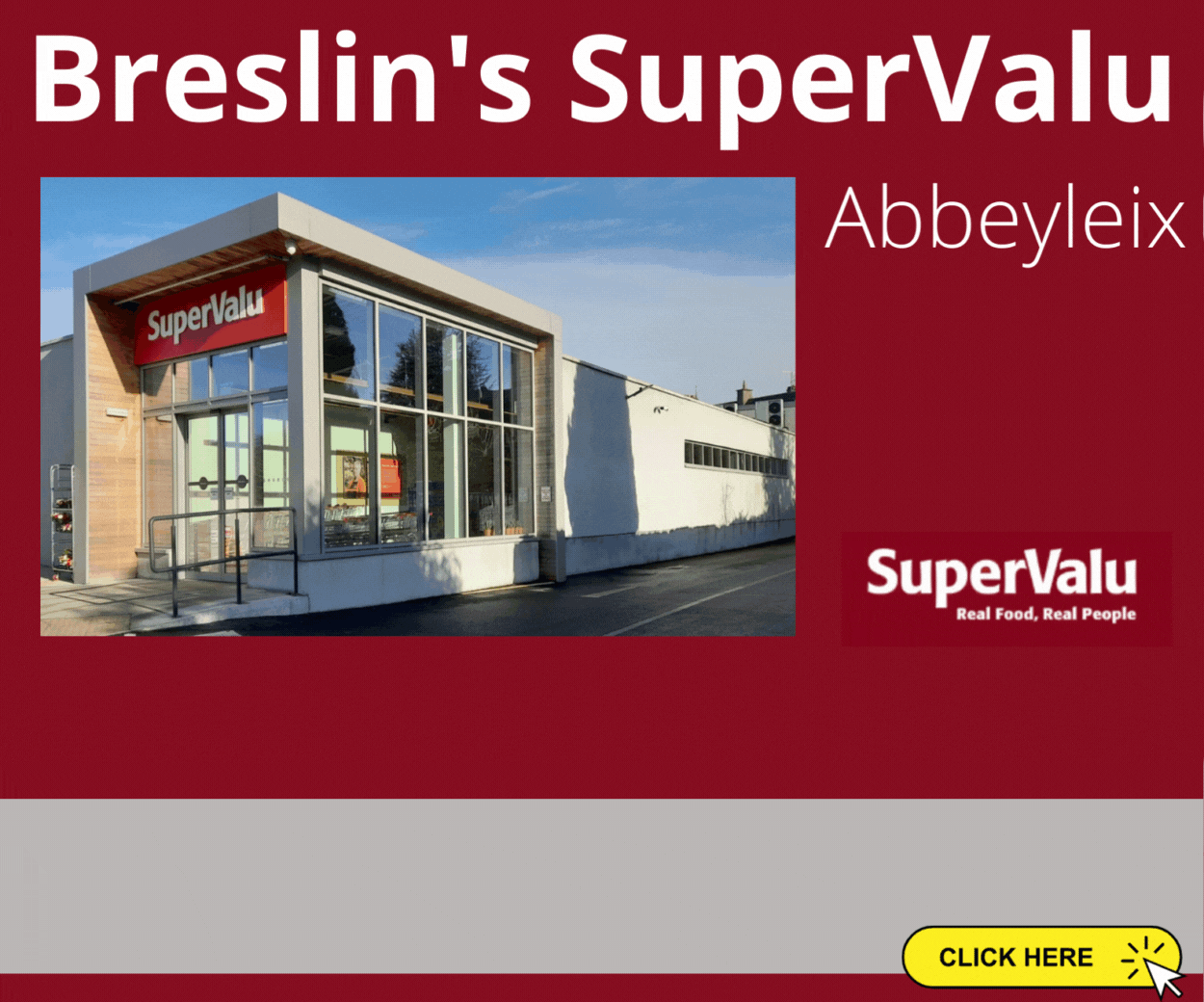 Cllr Moran says that costs 'are spiraling' and said she wouldn't be surprised if the project topped €8 million by the end.
75% of the project is funded through two different streams – but Laois County Council has to pay the rest.
Cllr Moran called for the existing project to be turned into hot desks or housing – and a new location, where Centrepoint is, used for the library.
She said: "If we stopped the project and put in housing or hot desks.
"Donal (Brennan, Director of Services), you told me that libraries are closing all over this county because people are not using them.
"Now we are going to be paying €2 million out of public funds. Yes we need libraries but in the right place.
"Can we not go back and get a new contract? We need to start looking after taxpayers money because we are not.
"Could we look at knocking Centrepoint and building a sports arena housing a library.
"Use Shaws for something bringing in revenue. At the moment it is a big white elephant."
Cllr Moran received support from Cllrs Caroline Dwane-Stanley and Aidan Mullins.
Cllr Dwane-Stanley said: "I am in favour of a library but this is public money and I can't stand over this.
"None of us are against a library but the cost here is massive."
CEO John Mulholland fully backed the project and said it will be 'a landmark project'.
He said: "I am confident that people will look back and say what a great investment this was.
"This council was one of the first to get urban regeneration funding and we have other sites to deal with yet, a building in Mountmellick, the courthouse in Borris-in-Ossory, buildings in Rathdowney and Stradbally, the market house in Portarlington.
"This is the essence of regeneration that people want. We are now on to watchful monitoring of this contract.
"No matter whatever you do, there are always issues that have to be addressed when you are working in an urban environment.
"This is good value for money. We've been crying out for years for more funding for this county and we have it. We want to avail of more funds. We battle for it, we should get it."
Cllrs Willie Aird and John King outlined how prices for building materials have increased dramatically in the last year due to Brexit and Covid-19.
Cllr Moran requested to receive a copy of the original contract and Director of Services Brennan agreed to supply it.
SEE ALSO – A walk-out, an adjournment and a withdrawal as live streaming row causes chaos in Laois County Council