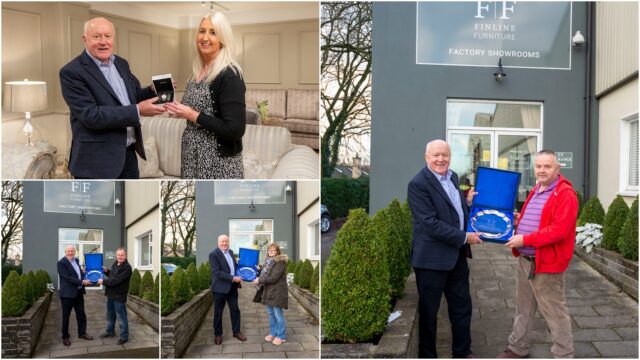 Just before Christmas, the management and staff of Finline Furniture were delighted to present commemorative gifts to some longstanding members of the company.
Three staff members were recognised for over 40 years of service – Ann Behan and brothers William Dunne and Michael 'Sid' Dunne.
Four staff members were recognised for over 20 years of service – Per Lowry, Helen Langford, Ciaran Donoghue and Sinead Kirwan.
The founder of Finline Furniture, Kieran Finane was on hand to make a presentation and to thank staff members on behalf of all the Finline team.
"It is a genuine honour to recognise this great achievement by our longstanding colleagues," said Director Ciaran Finane.
"We are proud that all our staff come from the local community and have shown such incredible loyalty to Finline over so many years.
"Myself and my brother Kilian are blessed to have such a unique and talented group of colleagues that have carried on the culture and quality of our business that was started by our parents Kieran & Bridget in 1979."
Finline Furniture manufacture from their premises in Emo since 1979 and have exported their quality sofas & chairs to over 50 countries.
Finline also have retail showrooms in Dublin, Cork and Galway in addition to their factory showrooms in Emo.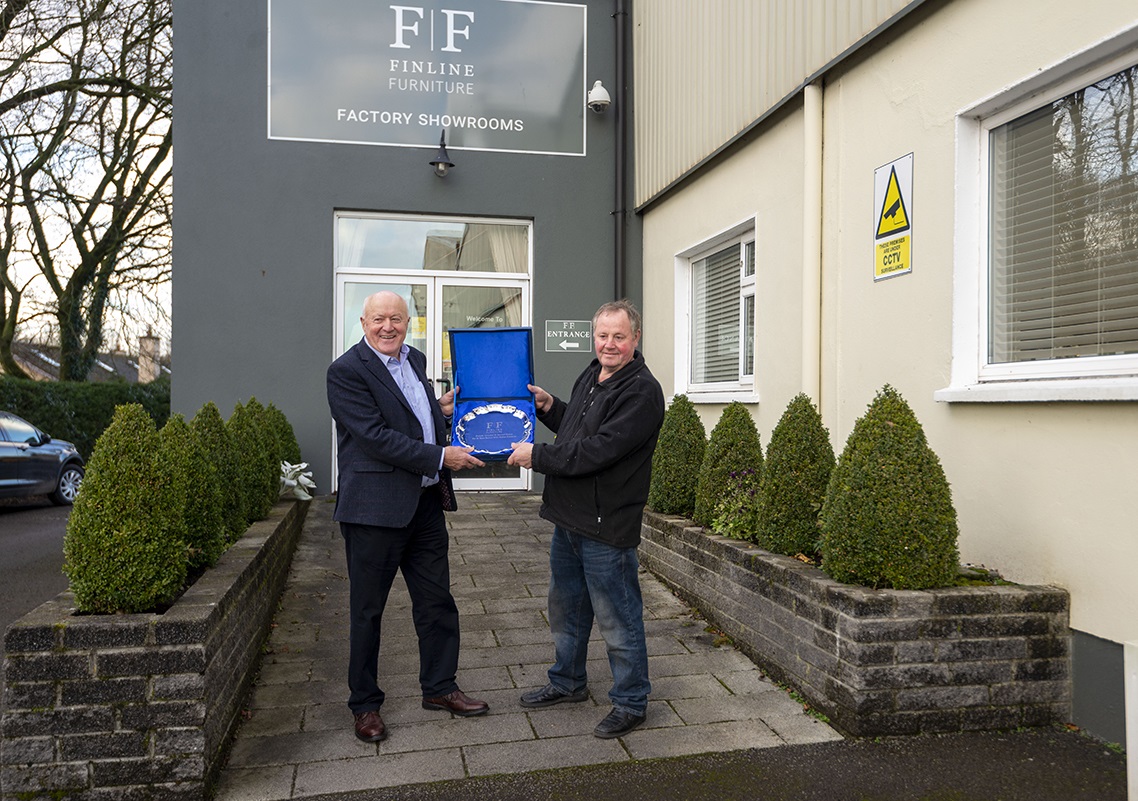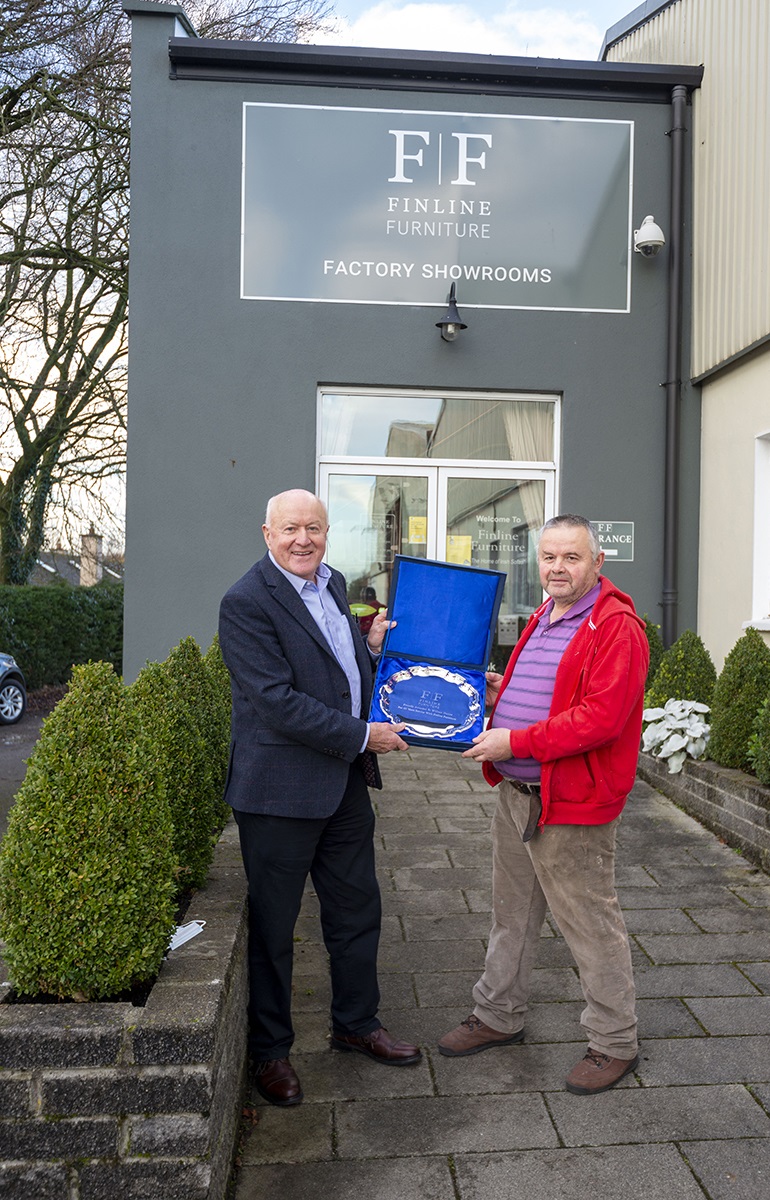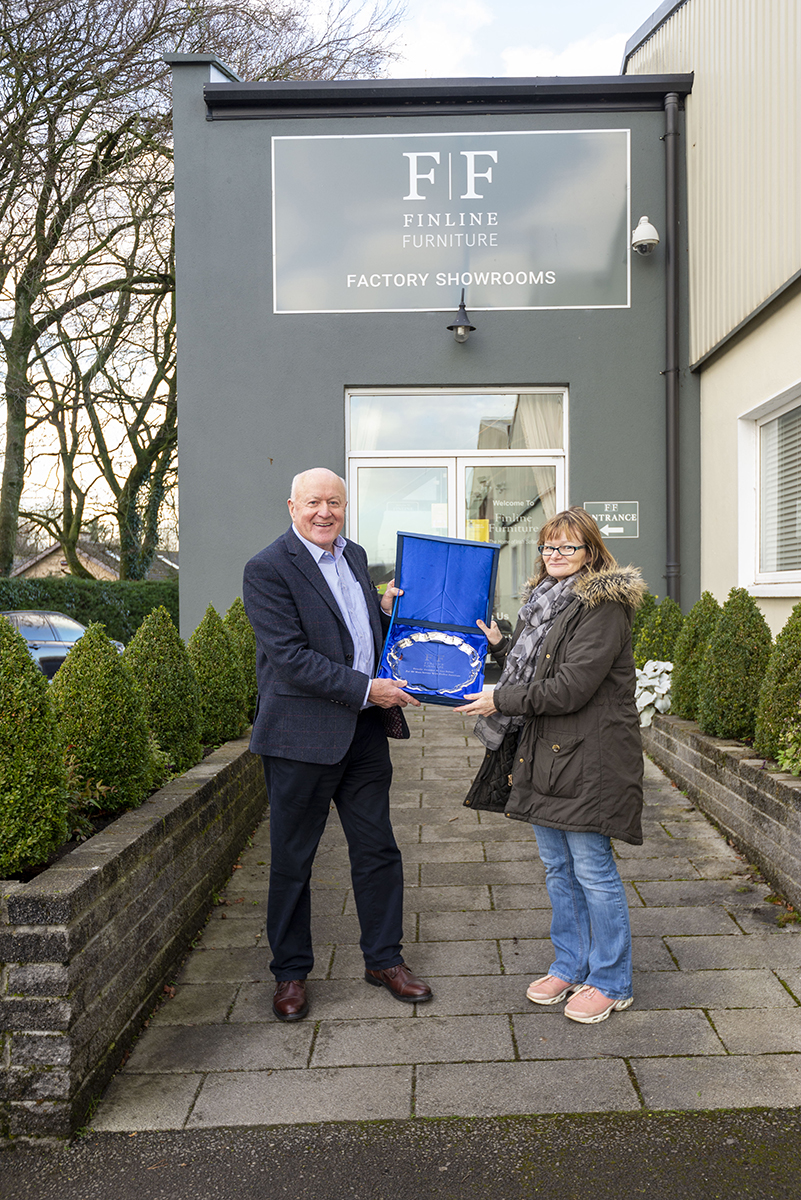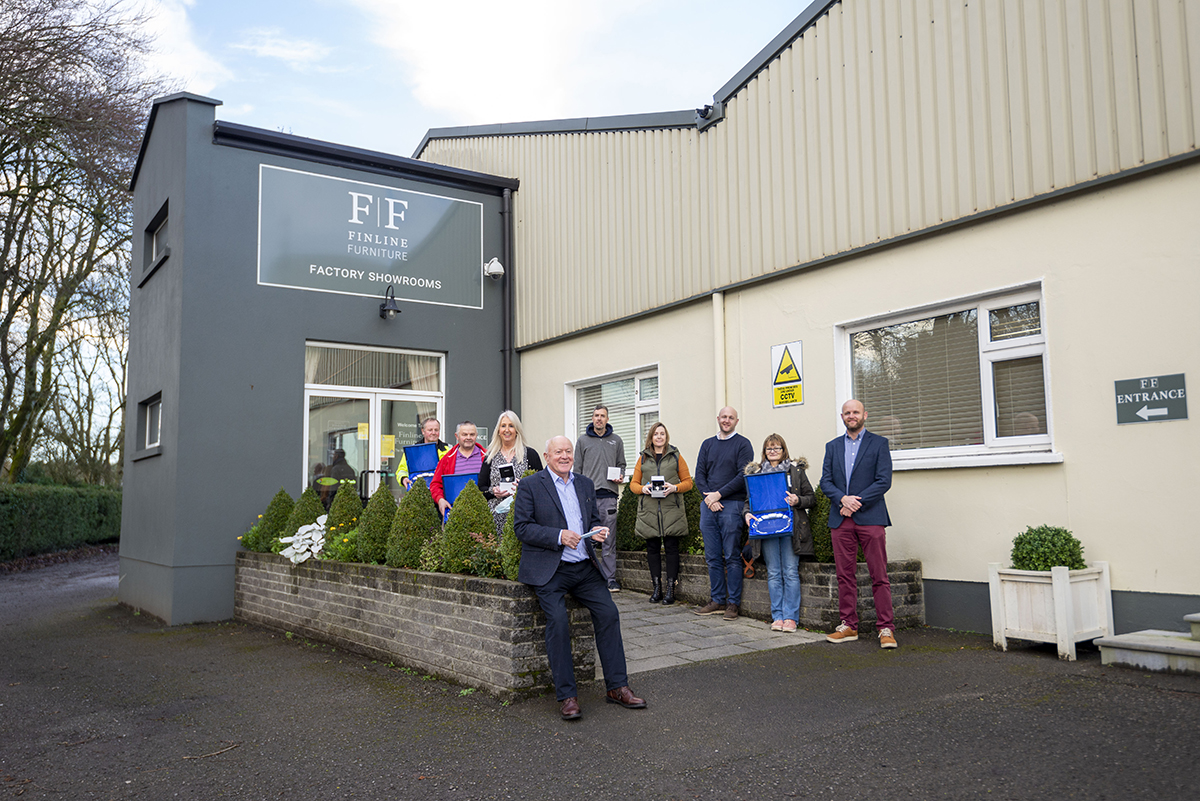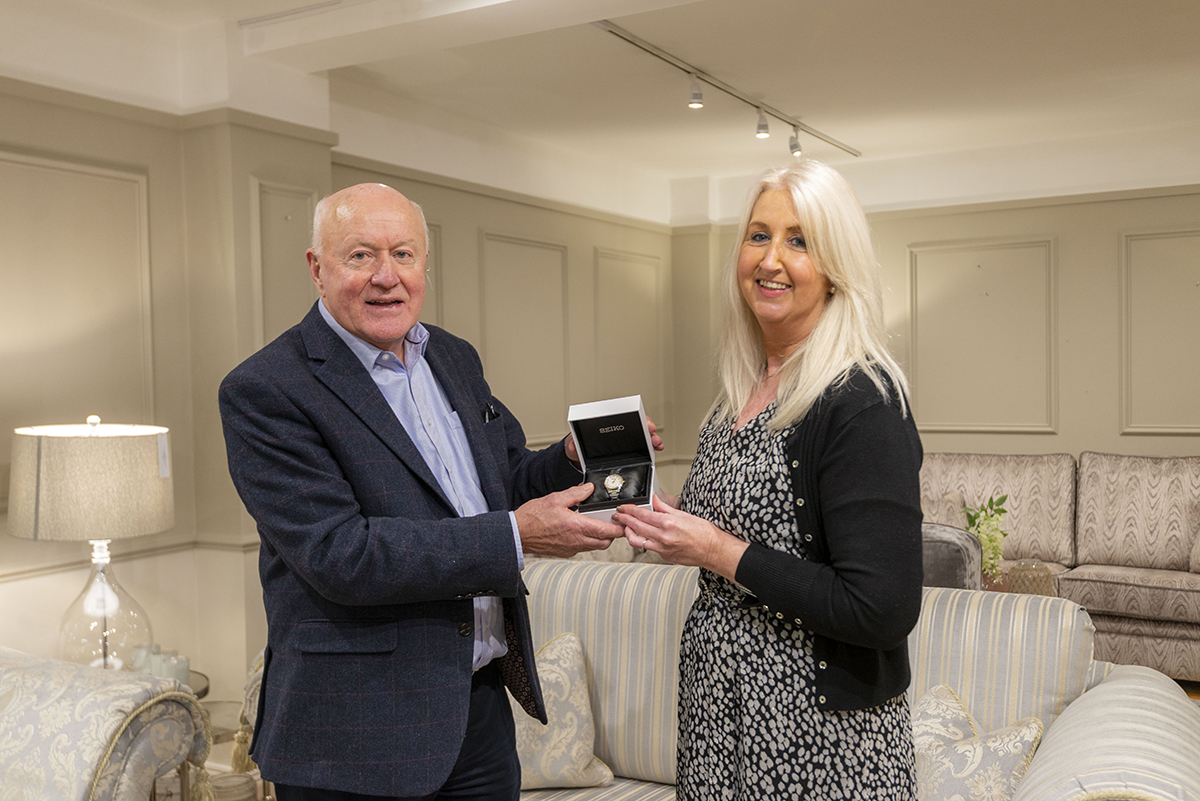 The Finline Furniture Annual sale starts on 04th January and runs throughout the month of January.
SEE ALSO – From the Archives – How Abbeyleix man Eugene Fennelly played a record 200 holes of golf in one day