The farmers' market at SOLAS Eco Garden Centre in Portarlington is adding several new stall holders this weekend including:
Corleggy Cheeses are re-joining the market for the first time since Christmas with their amazing award winning Raw Milk Handmade Irish Cheeses.
Kellyann Hyland is back in the market with her range of handmade jewellery
First time exhibitors Dora & Agnes are bringing their range of Hungarian Jams and relishes to the market
Ginger BBQ are back with their amazing range of 16 hour smoked beef Picanha, Korean BBQ winglets & Pork roll
16 other Stalls will be present on the day featuring sour dough bread, organic fruit and vegetables, pastereis, Thai food, fresh meat, Fish ……

Supporting Laois Tourism
As part of our efforts to promote tourism in Laois, we currently have local Artists Adam and Darren Warren on site painting a 40ft container in our food area with a map featuring the main tourism attractions in Portarlington and across Laois.
David Maher of SOLAS explains: "we commissioned Adam to come up with a concept on how best to showcase the wonderful amenities we have on doorstep here in Portarlington and across the county.
"The artwork he designed is truly wonderful and it great to be able to do this at scale with a 40ft container providing the perfect canvass to list the many wonderful attractions to be found in our county.
"It is great to be able to play our part in making our customer at SOLAS aware of other local attractions in the area."
True to this spirit of promoting local tourism, SOLAS would like to give a huge thanks to Ger Alley and the staff at the Heritage hotel for giving SOLAS such a prominent listing not just on their website but also on the new digital display board within their reception area.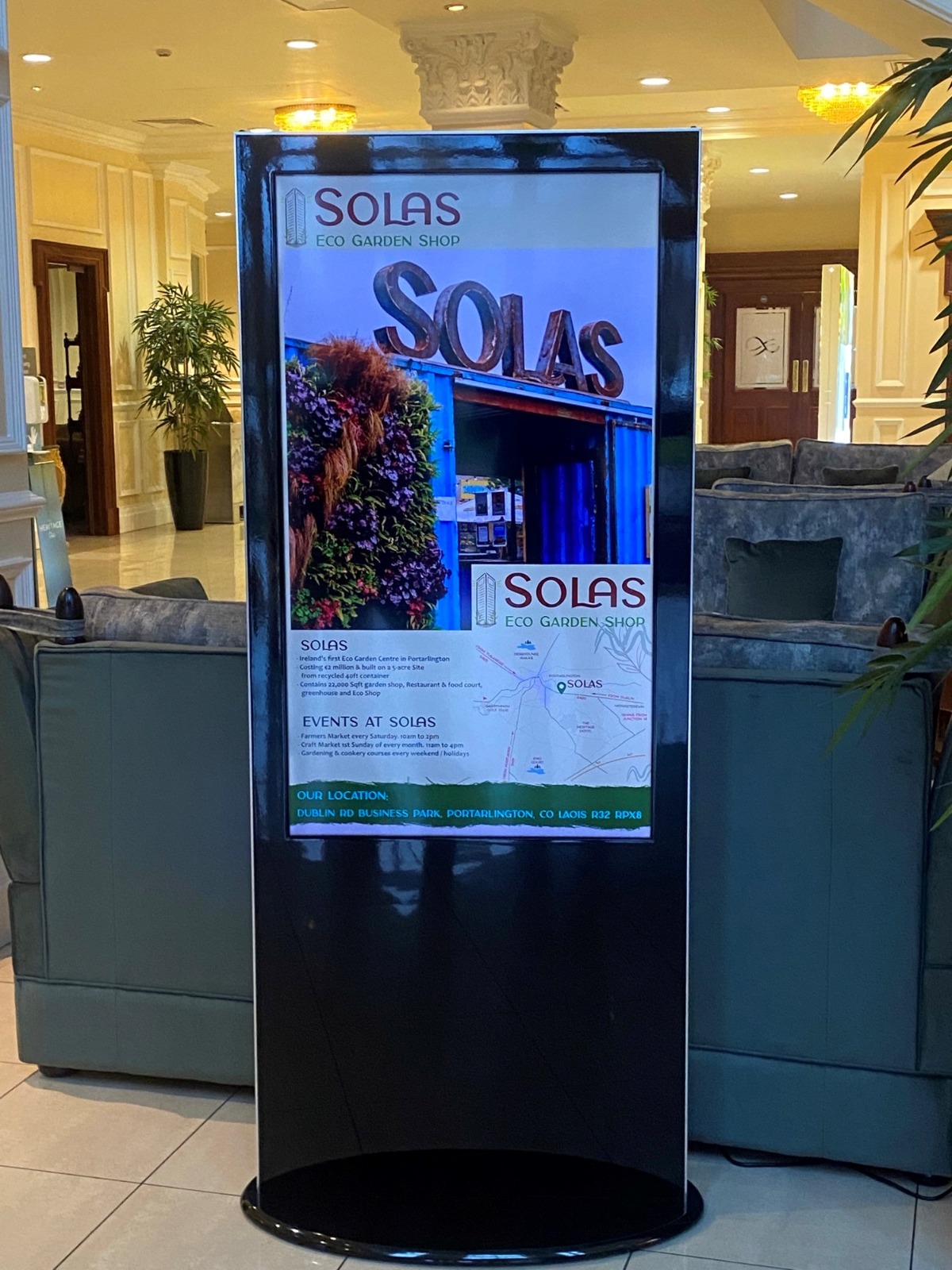 Courtyard Retractable Roof
With over 50% of the retractable roof now fully installed in the Food courtyard, the dream of making SOLAS a destination regardless of the weather comes ever closer to being a reality.
David Maher continues: "Really what our steel fabricator Johnny Bracken and his team have achieved with the roof installation is an incredible architectural and engineering feat.
"From day one we have really loved the look and feel of our courtyard and were very reluctant to do anything which would distract from its beauty.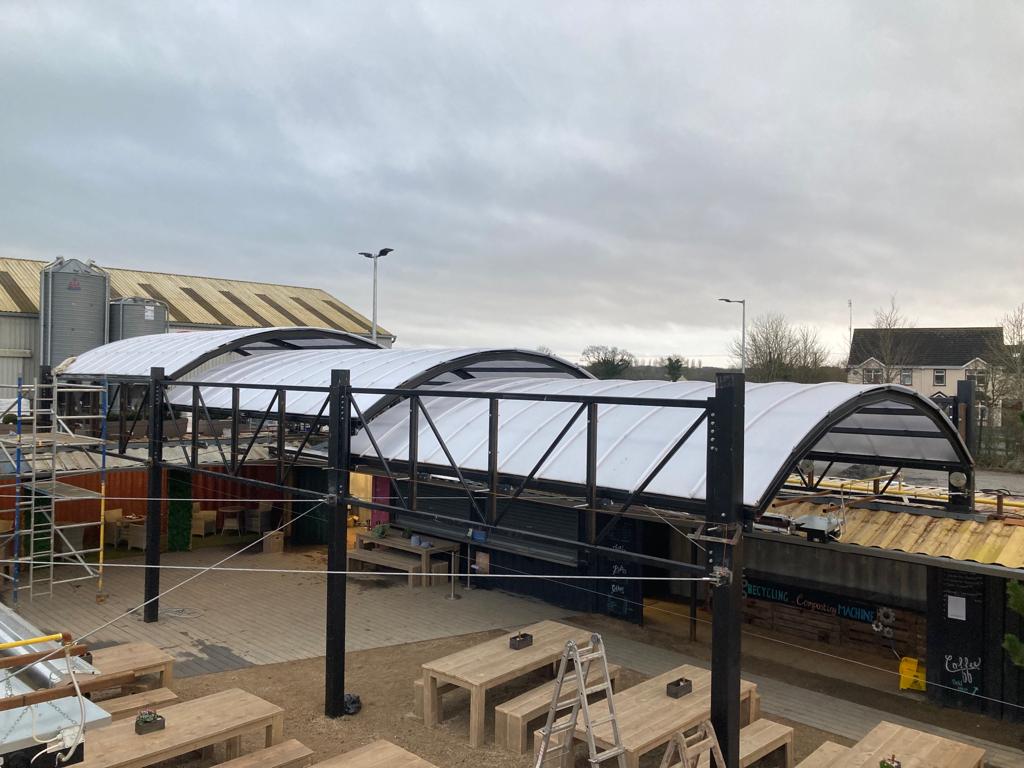 "But we need not have worried, as what was designed and built  to date has wonderfully complimented the 'great outdoors' ethos of our food area, and the roller roof system has truly made our courtyard a venue for all seasons"
SOLAS – Build it and they will come
SEE ALSO – Farmers Market continues to grow at SOLAS Eco Garden Centre as upcoming events revealed