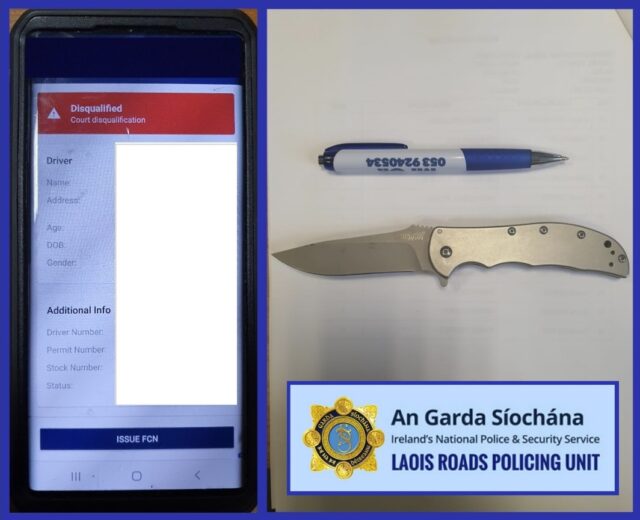 Laois Gardai arrested a disqualified driver who was subsequently found to be in possession of a knife.
Gardai were on patrol in Portlaoise on Monday when the incident occurred.
They say: "Laois Roads Policing Unit on patrol stopped a driver in Portlaoise who was using a mobile phone while driving.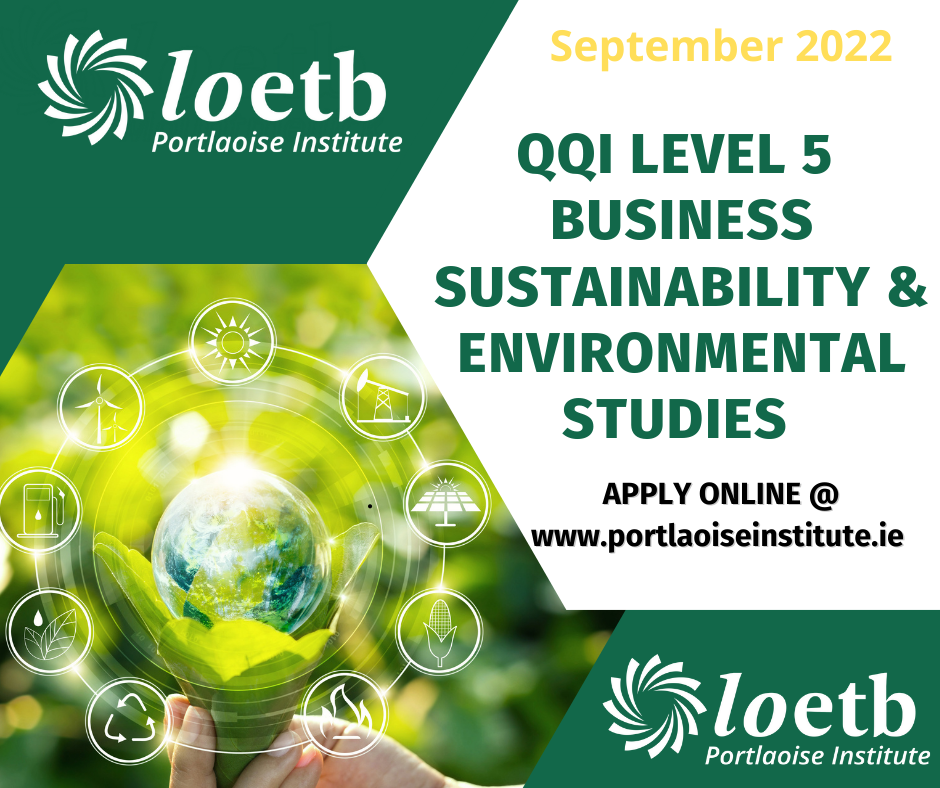 "The driver was discovered to be disqualified from driving and also found in possession of a knife.
"Vehicle seized and driver arrested. Court proceedings commenced against the driver."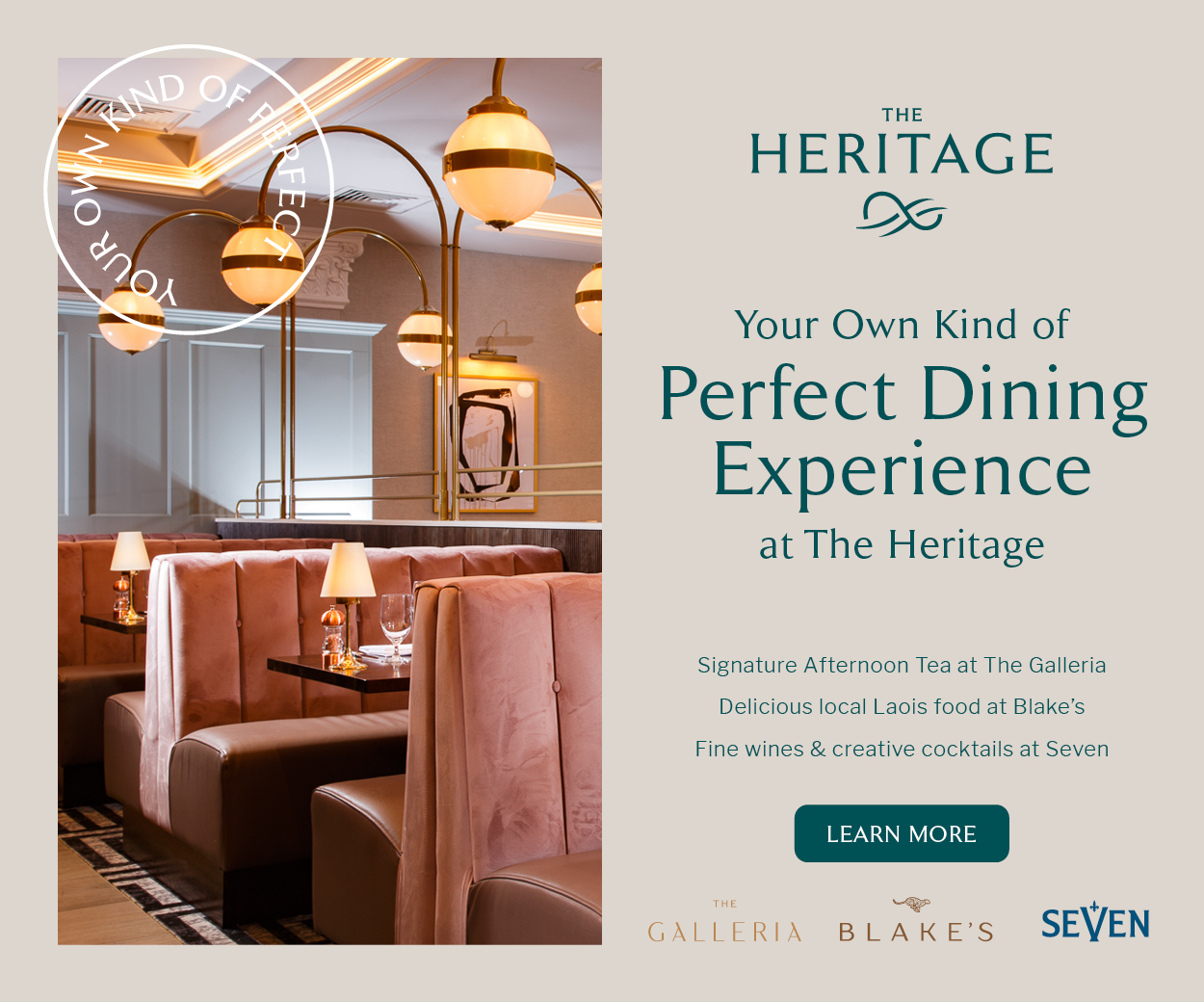 Meanwhile, Gardai are appealing to the public to report any concerns they have regarding individuals calling to their areas selling services or products.
They are investigating a number of incidents where people have been pressured into buying items they do not need.
Gardai say: "A timely reminder for those with family members that may be susceptible to bogus callers and rogue traders calling to their homes.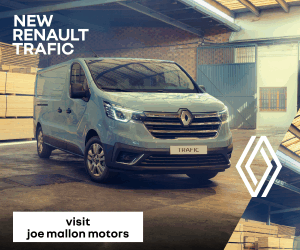 "They will be offering services such as powerwashing, painting, selling goods etc.
"We have one in particular that returns to people previously visited. They prefer to target the more vulnerable and persons living alone.
"We advise and encourage people not to engage with such callers.
"Don't open your door to anyone before you have checked who it is and what they want and they are known to you.
"They can be intimidating and refuse to take no for an answer. We ask you to be vigilant when out and about and report suspicious persons/vehicles to us immediately.
"Please pass this advice on to those in our community that may not follow our page.
"Remember, if in doubt, keep them out."
SEE ALSO – Former senior selectors and minor boss among new appointments as Laois clubs confirm managers for 2022