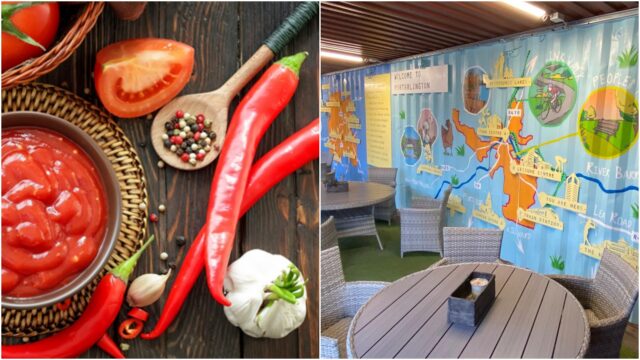 The farmers' market at SOLAS Eco Garden Centre in Portarlington this week will see Irish Food company 'Stinky & Scorchy' Join for the first time.
Their product range is driven by a love for both garlic and chilli. It includes their own products and a range top quality natural foods from other suppliers including:
Tribal Foods Athenry Co. Galway
Chilli No. 5  Monaco
Dr Trouble   Zimbabwe
Rebel Chilli  Co. Cork
Chateau Calissanne Provence France
Mama Bear Foods Co. Cork
Torchbearer Sauces USA
Curtice Brothers Italy
Blackfire Artisan Foods Belfast
David Maher of SOLAS explains: "We are really excited to have a 'Stinky & Scorchy' join our market as Kieran and his team have built wonder a reputation for the range and quality of their food over the past 15 years.
"Such is the array of their products that we have allocated them a double stall to show their amazing Olives, Peppers, Oils, Salsas … just a wonderful range.
"Our ability to attract such a wonderful range of stall holders is both a testament to the talent in our region of Ireland but our success in putting the farmers market @ SOLAS on the national radar".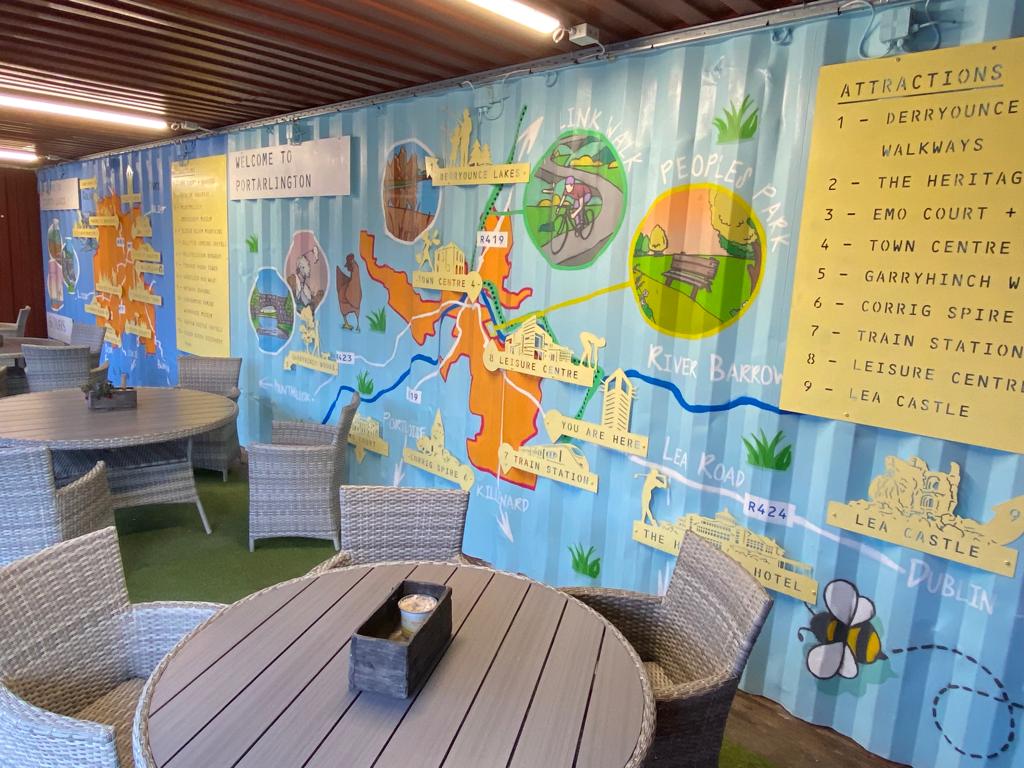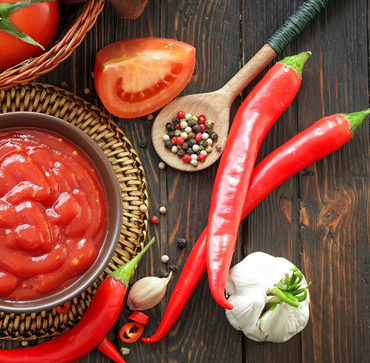 Milestones achieved this week at SOLAS
We now have the entire Retractable roof frame installed in our Courtyard
Our 40ft Tourist map of Laois and Portarlington is complete
In the coming Week
We continue to prepare for our sold-out monthly Arts and Craft Fair which will run on Sunday 6 February from 11am-4pm and will feature over 30 local craft artists – with an array of gifts suitable for upcoming special days (that means Valentines lads!)
locally based artist Beta França will begin work on a new 80ft long art piece using floral designs and recycled materials
Next week will see the installation of a €30,000 state of art composter which will allow us convert all of our food and biodegradable packaging waste into compost in 24 hours ! . The compost will be sold within our garden centre – a truly circular economy
SOLAS – Build it and they will come
SEE ALSO – Farmers Market continues to grow at SOLAS Eco Garden Centre as upcoming events revealed