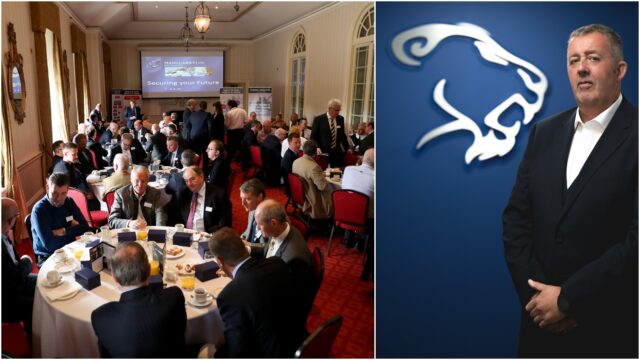 Laois Chamber member Manguard Plus are finalists in the Professional Services Category of Permanent TSB's Guaranteed Irish Business Awards 2022. The final takes place on March 24th at The Shelbourne Hotel.
Laois Chamber CEO, Caroline Hofman, caught up with Sean Hall, Ballybrittas native and MD of Manguard Plus:
Tell us a bit about Manguard Plus and the services you offer?
Manguard Plus is now the largest privately owned Irish security company in the country and it is going from strength to strength.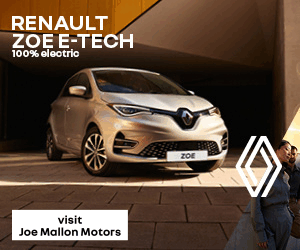 We specialise in Key Holding and mobile patrols, Alarm response, Open ups and Lock ups, Static guarding, CCTV Monitoring, Retail Security, Event security and Vacant Property Inspections.
We have a fabulous team who are dedicated, professional and responsible people with the best interests of the company at heart and also, I have so many family members who are part of the company, so it's a tight unit.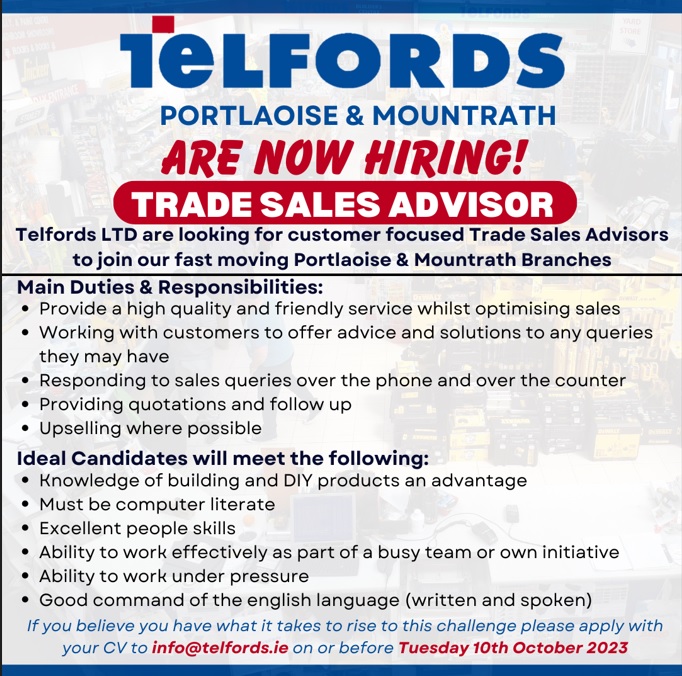 We have so many clients who have stayed with us from the beginning and that kind of loyalty is not always easy to find. We respect and value our clients and they in turn respect and value the service we provide.
Also, I genuinely think that our clients admire the fact that we are now firmly positioned as one of the leading security companies in the country and they are very happy for us to be their security service providers.
We are constantly improving and upskilling our staff and are seen as market leaders in this area; a well-trained and highly skilled team is always the best asset a company can have and I'm glad to say that at Manguard Plus we have the best.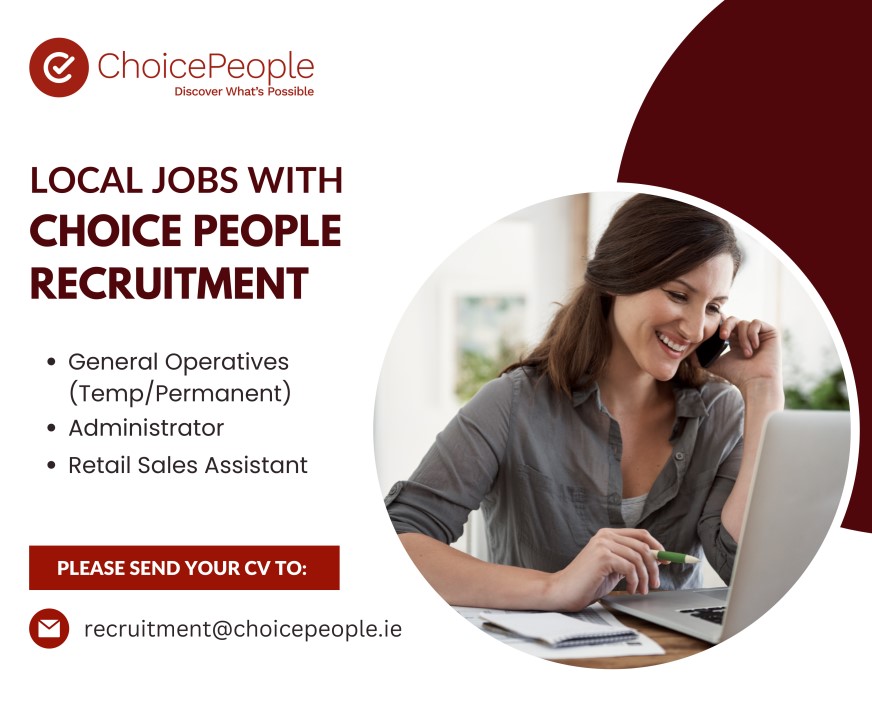 Last year was another fantastic year for us, we have won some very important high profile international clients who are based in Ireland and the future for 2022 is indeed bright. I suppose the work ethic that was instilled by my parents has served me well, professionally and personally. My mother is from Laois by the way and very proud to be.
When was Manguard Plus set up, and how have you expanded and grown since your establishment?
Little did we know when we started in September 1996 with a handful of staff on a part-time basis that we would grow to become Ireland's largest privately owned Irish security company.
We employ up to 1,000 people from offices in Dublin, Waterford, Belfast, Derry and Kildare as well as London and Chester. We are experiencing rapid growth; in 2015 we had circa €14 million in turnover and today it is some €35 million.
It's been a collaborative achievement and one that has only been realised by hard work, a commitment to a top-class service for clients and dedicated, professional and trustworthy staff.
We are proud and grateful to have retained so many of our clients through our decades in business.
A large part of Manguard Plus's success can be attributed to our staff and so we respect them and invest in their training on an ongoing basis.
This pays dividends as we are now the 'go to' company for blue chip clients. We have tremendous, dedicated and loyal employees who take great pride in their work. We have enormous respect for these people, and we invest in them and their professional advancement, providing regular and ongoing training and support.
They, together with our clients, have made Manguard Plus the company it is.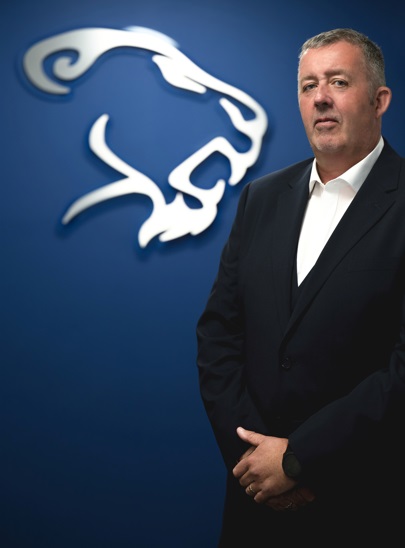 Any other news or expansion plans you can share with us?
We are proud of the central role we continue to play in ensuring the Security Industry engages in ongoing upskilling and training for staff and management.
This is key towards the improvement of the entire industry. We have also put huge investment into our staff, so much so that even though the intended ERO did not come into effect in October when it should have, we still gave our staff the increases in wages. We have all our ISO's – Environmental, Health and Safety and Information — we work very hard on that as they all link into our company ethos and client compliance.
We are the only security company in Ireland to gain international recognition for our commitment to customer service, being awarded 'World Host status', a highly prized commendation for us.
Our new service in Laois is growing rapidly and we are in expansionary mode. Clients are very interested in the fact that we can supply them with Mobile services including lock ups, open ups and our Key holding service in particular is very good value for money and also, we can supply all monitoring services, Alarm and Fire along with CCTV from our purpose-built Control and Command Centre.
We built the first high tech Command and Control monitoring station in Ireland at our state-of-the-art HQ in Newhall in Naas costing in excess of €1 Million.
The spec for the control room is EN 50518 and we are the only security company in the country that has that specification. This gives our clients true confidence in us as their professional security providers. It also saves them considerable sums of money.
Our business success means that we can support community events, sport and social projects and we do that with a spirt of responsibility, respect and professionalism that aligns with our company values.
We are extremely happy to be able to help the many communities and sporting organisations who do such worthwhile and much needed work, especially with the underage sports people in our communities.
Also, I have very happy memories of going to school at Rath NS in Ballybrittas and I was delighted that Manguard Plus was in the position to be able to sponsor its recent Annual Calendar as monies raised go directly towards the purchase of much needed digital equipment for its pupils with special educational needs.
We are delighted to be formally announced as a finalist in the inaugural 'Guaranteed Irish Business Awards 2022'.
This is a massive seal of approval for us as it is a celebration of Ireland's leading businesses that support jobs, are firmly committed to their local communities, and contribute to Ireland, its people and its economy. It is very prestigious and to make it into the final is a great achievement for us.
Where would you like to be in 5 years' time with Manguard Plus?
Manguard Plus is now firmly positioned as a top class security company and a leader in the industry. We are on a very definite upwards trajectory, and I want this to continue.
In the last year or so and despite Covid and all the associated difficulties for business and of course the people of our country, we won more than €5 Million of new business. This is almost unheard of in the security industry.
We have very exiting plans for our company and the future is indeed bright. Again, kudos to our very devoted staff and the professionalism they display to our very valued clients. The energy in the company is really inspiring. Visit www.manguardplus.ie. 
---
Business Supports
Street Enhancement Scheme – Laois County Council invite applications in local towns for Streetscape Enhancement scheme funding. The closing date for applications is 5pm on Monday 28th February 2022. All works must be completed by Tuesday 3rd May 2022. Check out full details here. 
Enterprise Ireland Agile Innovation Fund – The Enterprise Ireland Agile Innovation Fund is open to Local Enterprise Ireland clients. Enterprise Ireland and Local Enterprise Offices pledged to use the Agile Innovation Fund to support companies of all sizes as they to seek to open new export markets and grow – promising a fast, flexible and simple application process.
This fund allows access up to 50% in support for product, process or service development projects with a total cost of up to €300,000 – with fast-track approval. Find out more here. 
Irish Innovation Seed Fund – Last week, the Tánaiste and Minister for Enterprise, Trade and Employment, Leo Varadkar TD and the Minister for Finance, Paschal Donohoe TD launched a new €90m Irish Innovation Seed Fund for Irish start-ups.
This programme will provide vital capital to innovative Irish companies at the crucial seed-stage and will be an important step in developing and growing the Irish equity ecosystem. Investment will be targeted at regional development, climate change and female entrepreneurship. Learn more here.
---

What's Coming Up?
Jobs Fair – Following on from the success of the 2020 Laois Jobs Fair which attracted 2,500 attendees to the Midlands Park Hotel in Portlaoise, the Laois Jobs Fair will return again this year on the April 12. More details to follow.
Online Discussion – Get a Vaccine Give a Vaccine with UNICEF – This event with UNICEF is being held on Wednesday, 2nd March at 11am and is being hosted between County Carlow Chamber, Kilkenny Chamber of Commerce and Laois Chamber.
It will provide an overview on the UNICEF Corporate Vaccine Alliance to understand how impactful our global corporate community can be in bringing a swifter end to the pandemic.
Attendees will gain advice and hear about the working strategies and practical plans UNICEF has implemented and how these plans can move us toward a faster global and trade re-opening. Register here.
Cybersecurity for Small Business – A new survey has found that 95% of Irish SMEs experienced a cyberattack in the past year.  Local Enterprise Office Laois will be holding a FREE online "Cybersecurity for Small Business" Course on Wednesday, 9th March from 9.30am to 1pm. Register here.
---
Any other business?
Social and economical value of farming – Brian Rushe, the deputy president of the IFA, says that the government needs to remember the social and economical value of agriculture in the drive to reduce carbon emissions. Read full story here.
The best of Laois – Have you seen this video created by John Fennelly of Internet Ideas Publishing, showcasing the best of Laois and why it is the ideal location to live and for business?
---
The Laois Today Business Briefing is brought to you in association with Laois Chamber. Interested in joining Laois Chamber? Visit www.laoischamber.ie or e-mail info@laoischamber.ie .
SEE ALSO – Business Briefing: Glamping under the Stars on their latest developments, their long-term aims and the importance of being 'instagrammable'